Sign of the Takahe
Hiker's Retreat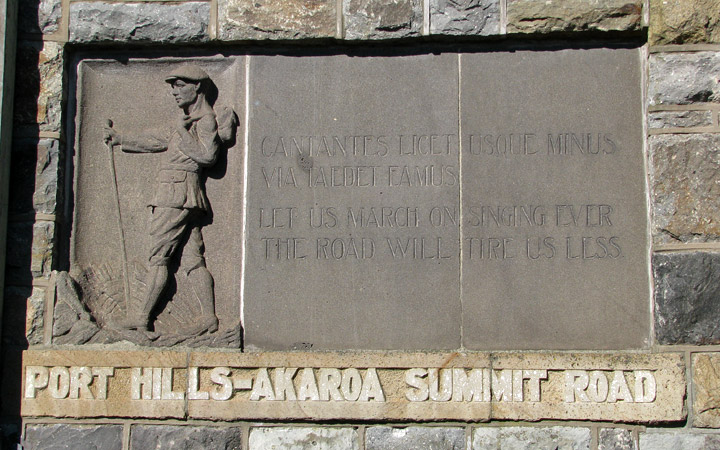 Port Hills to Akaroa Summit Road
The Sign of the Takahe is today a function centre and tea rooms built in the style of an English Manor House. Designed by J.G. Collins, construction was carried out between 1918 and 1948. The Takahe also provides one of the better panoramic views of the city of Christchurch, New Zealand, the Canterbury Plains and the Southern Alps.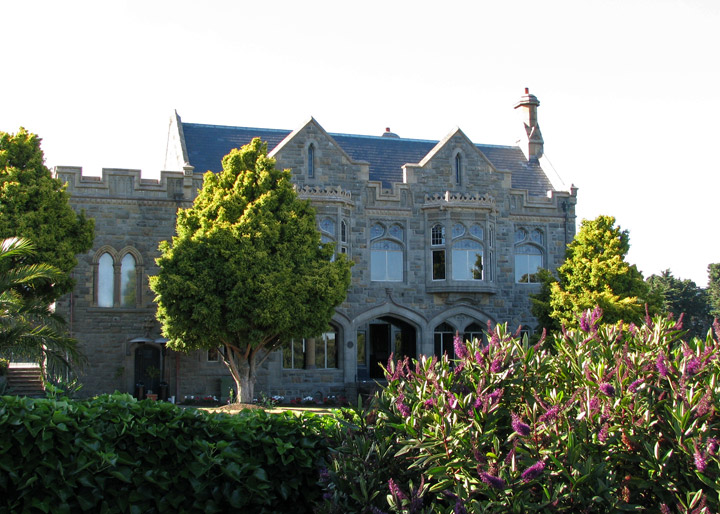 Named after the flightless native New Zealand bird, the Takahe, it was initially one of the roadhouses planned by Henry George (Harry) Ell as part of his scheme to preserve the natural state of the Port Hills which overlook Christchurch and Lyttelton harbor.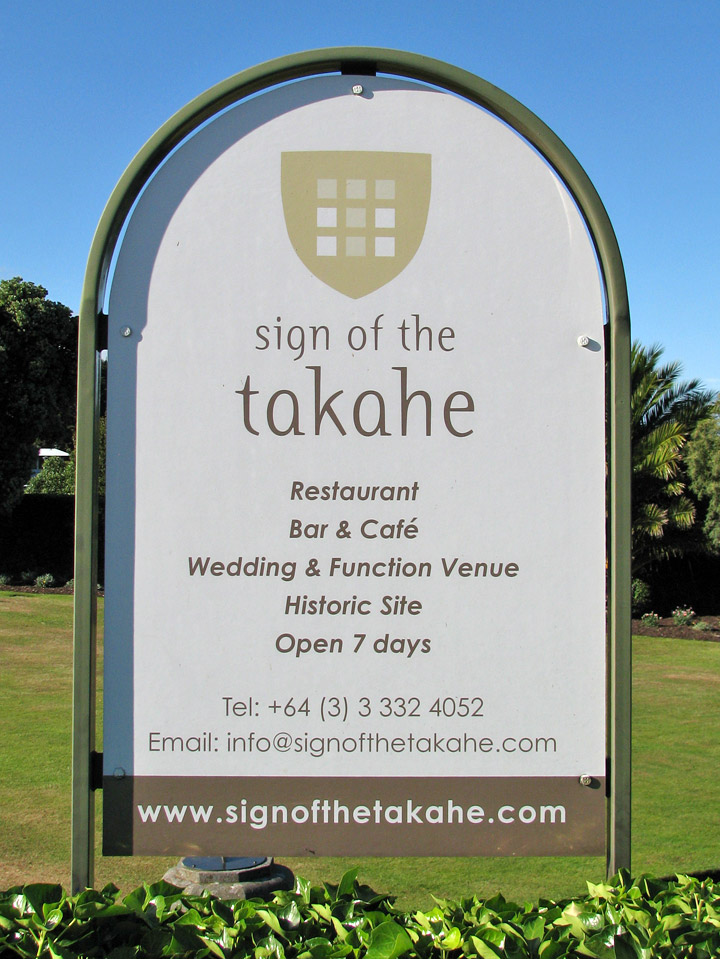 Ell had envisaged four roadhouses being built, and three were completed before Ell's death in 1934. These were Sign of the Kiwi, Sign of the Bellbird and Sign of the Packhorse.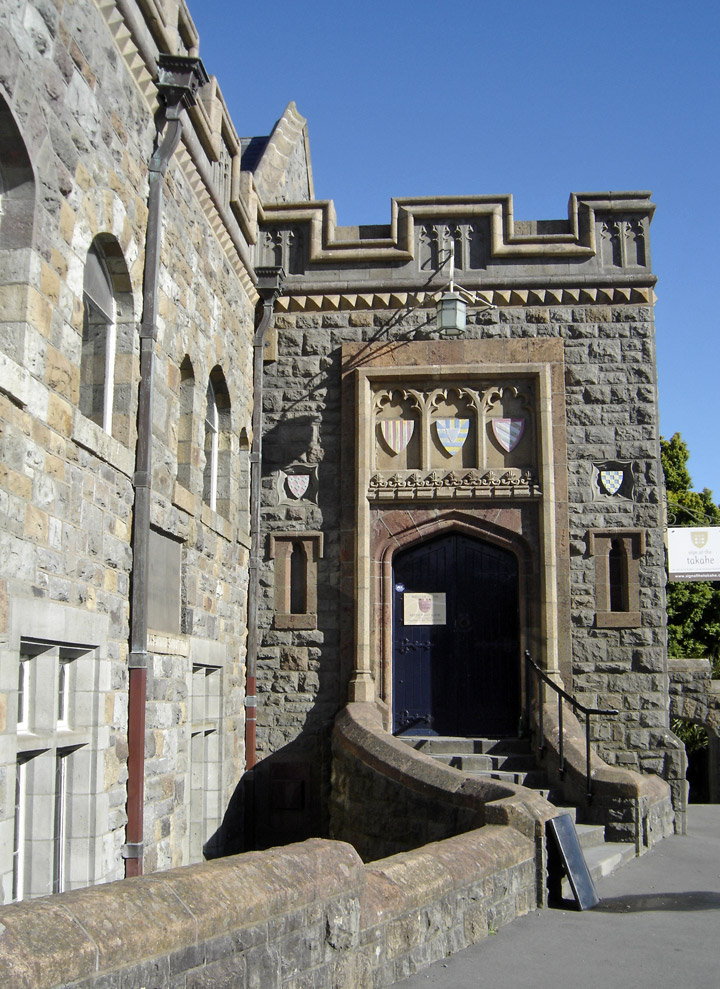 However, Ell wished the Takahe to be a more substantial structure and spent years studying design of English Manors, castles and inns, to be incorporated into the final construction of the Takahe. Indeed, the dining room is an exact replica in the historic Haddon Hall in Derbyshire.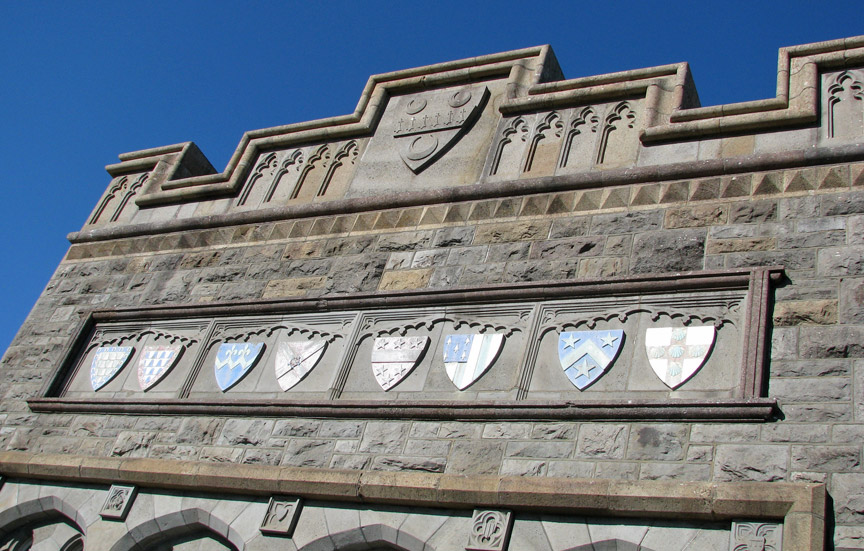 A great deal of improvisation was required to minimize cost. For example the stone was quarried locally from the Port Hills and hand chiseled into blocks using primitive tools, the heavy Kauri beams in the entrance hall were salvaged from a former bridge over the Hurunui River and the ceilings in the inner most dining room were painted on timber cut from packing cases.
Text from Wikipedia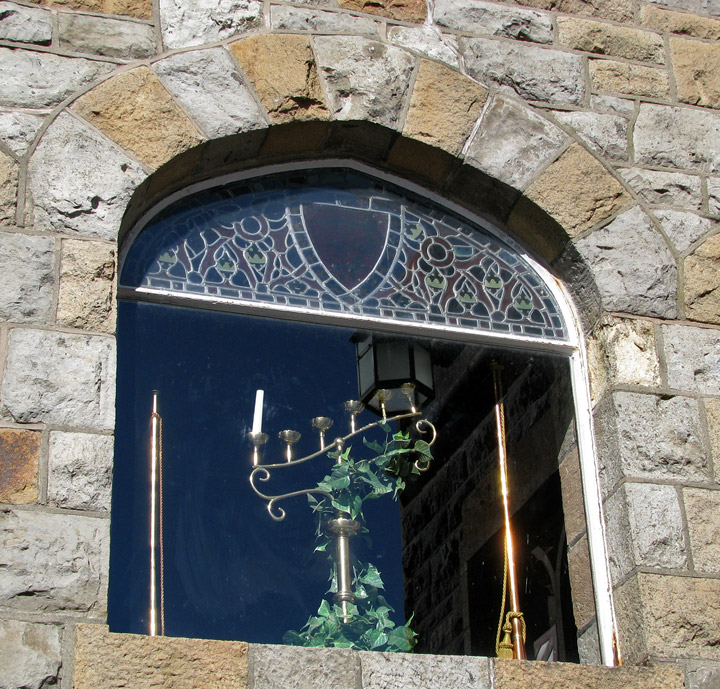 Located high on the Cashmere Hills with unsurpassed views over Christchurch City, the Canterbury Plains and out to the Southern Alps beyond, Sign of the Takahe is an historic building of national significance.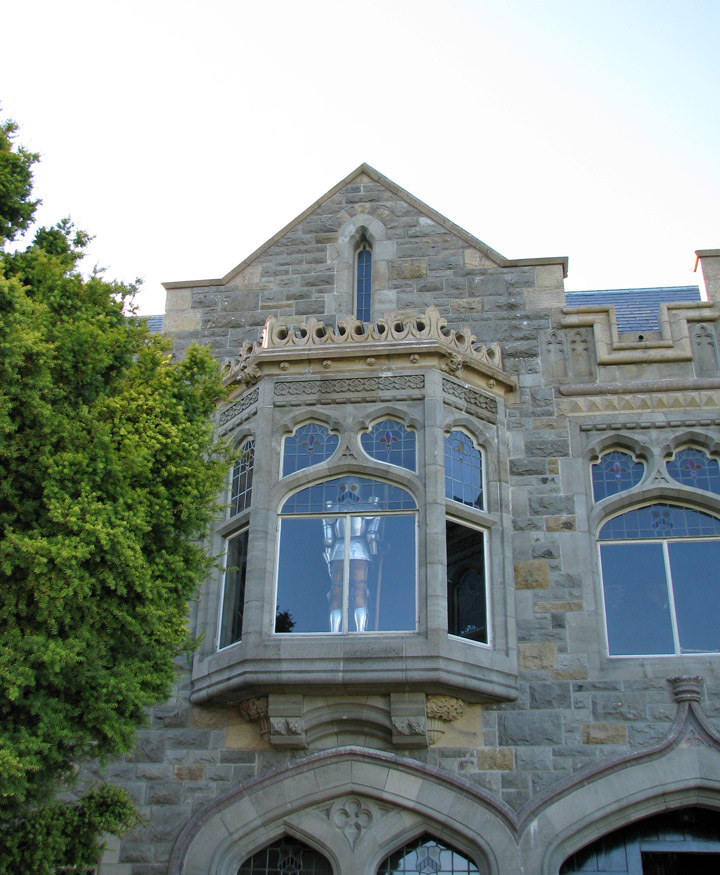 The first stone was laid in 1908 but, following an extraordinary string of events, the building didnít open until 1949 two years after the Christchurch City Council took control. It has a totally unique two story asymmetrical plan encompassing entirely different architectural styles. The northwest facade, which overlooks the Canterbury Plains, is reminiscent of a gothic style English Manor House of the 14th century while the southwest corner features a 17th century style baroque three story crenellated tower. The eastern aspect is in the style of a Dickensian Inn from the late 18th century England.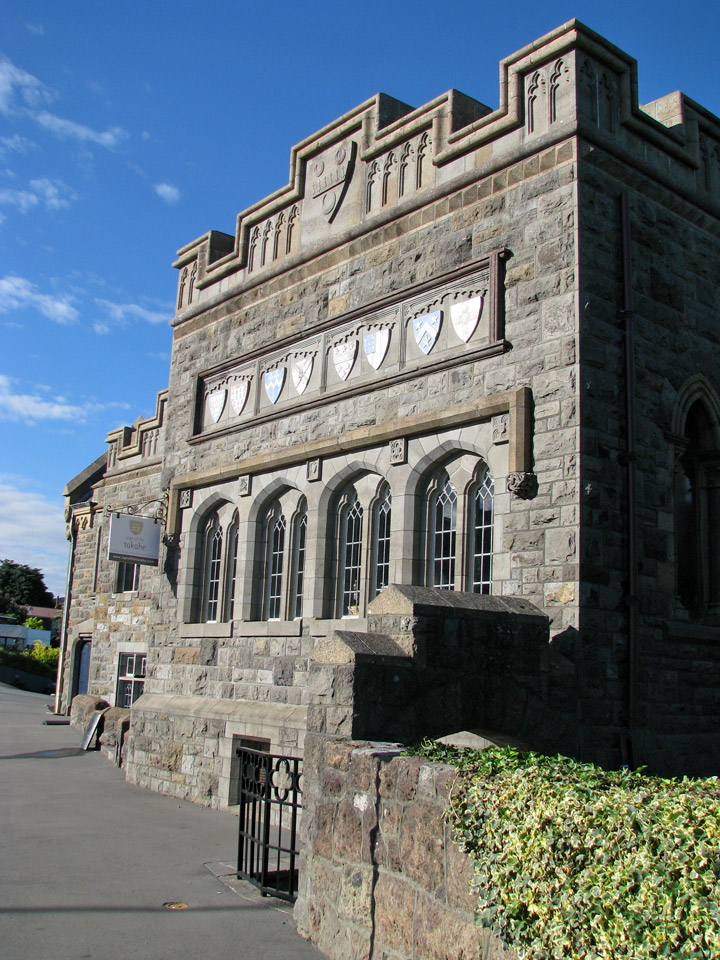 The interior is magnificent with gothic arches, huge Kauri beams, massive fireplaces and intricate wood and stone carving. The three dining rooms have long been established heritage venues for functions and fine dining.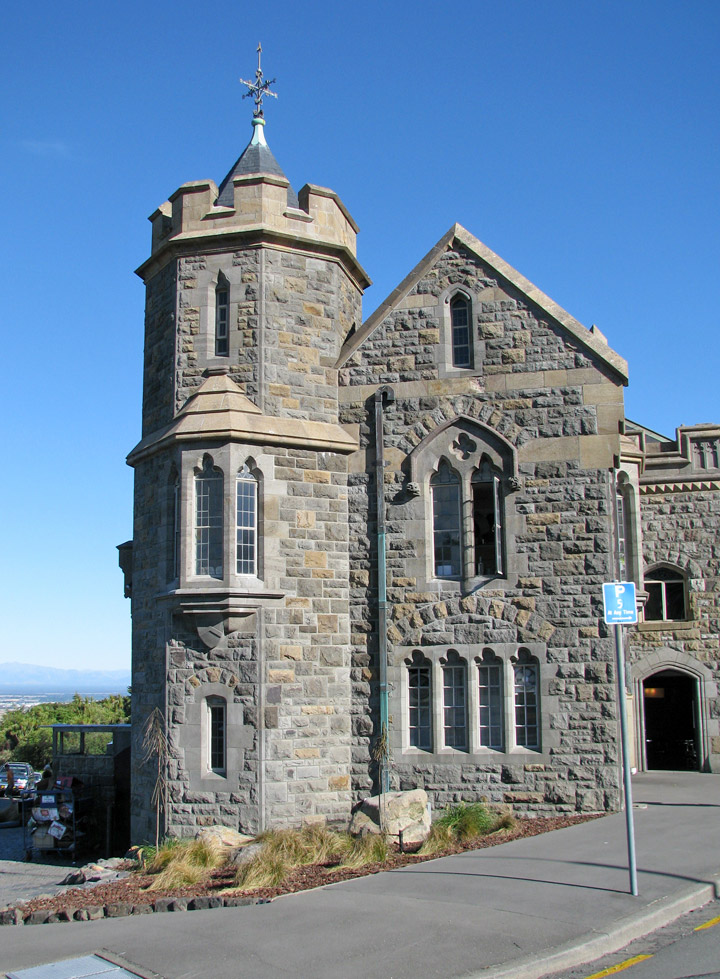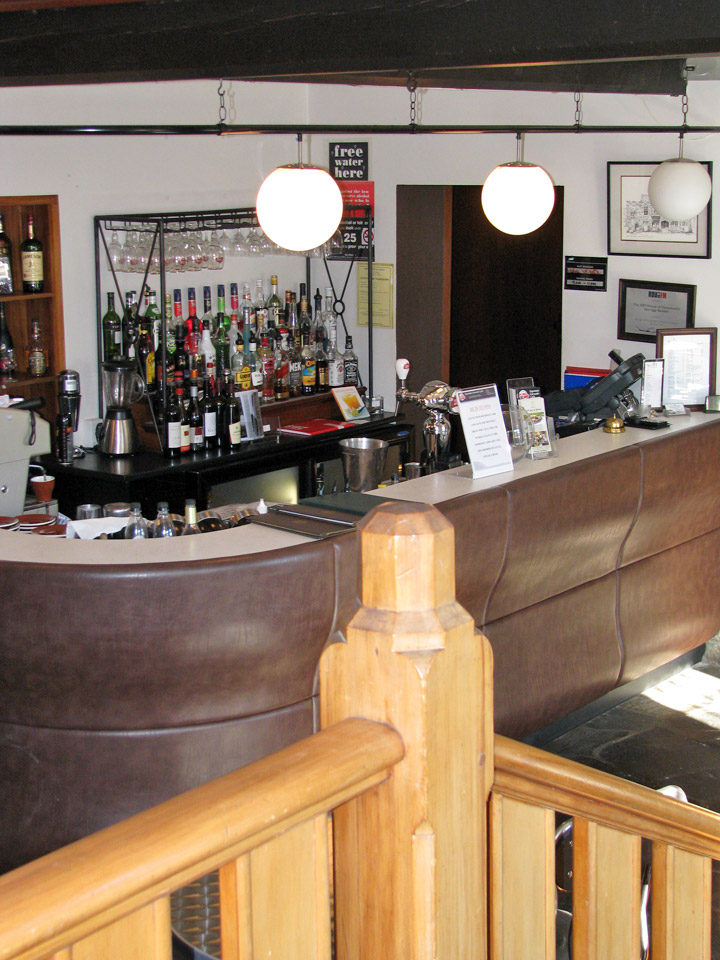 the bar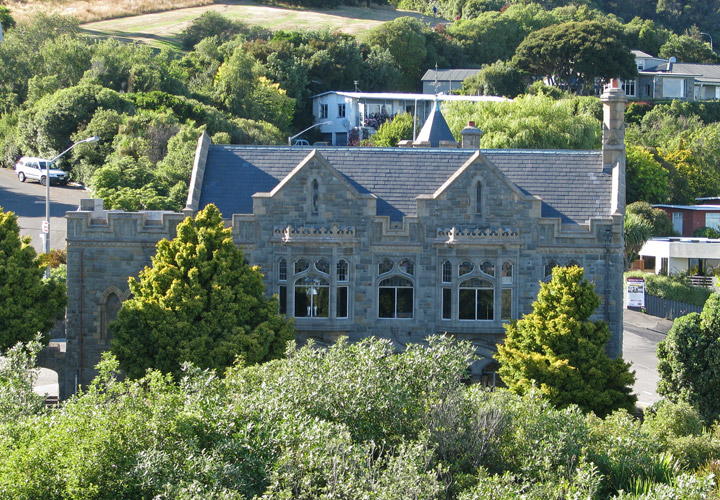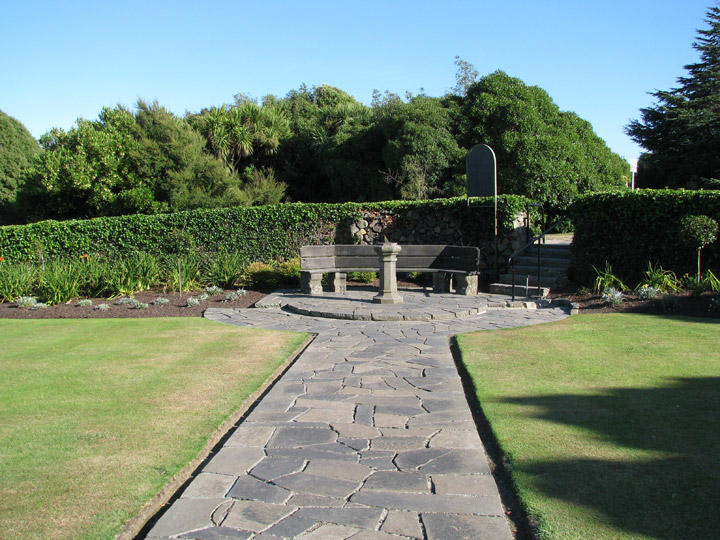 courtyard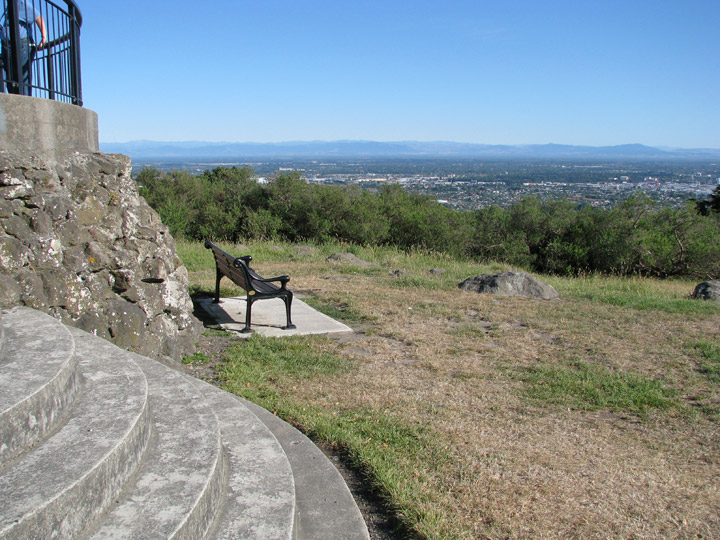 view from the hill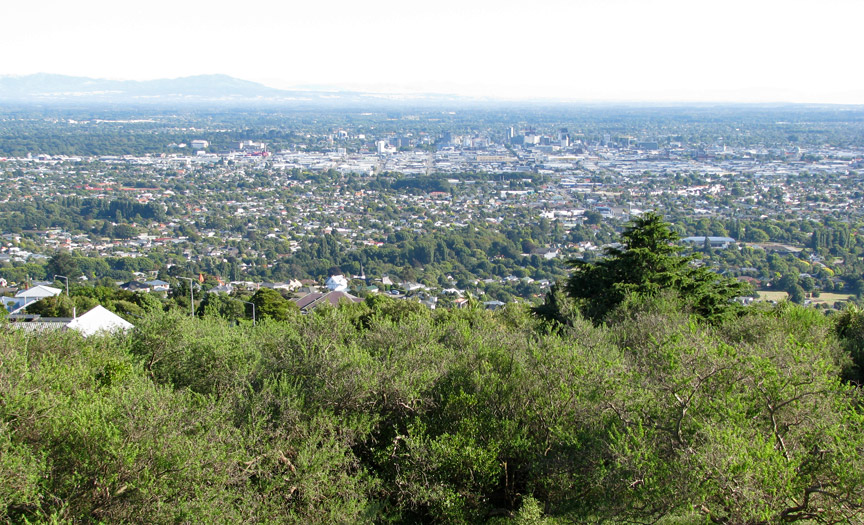 city of Christchurch
---
---