Ross Goldfields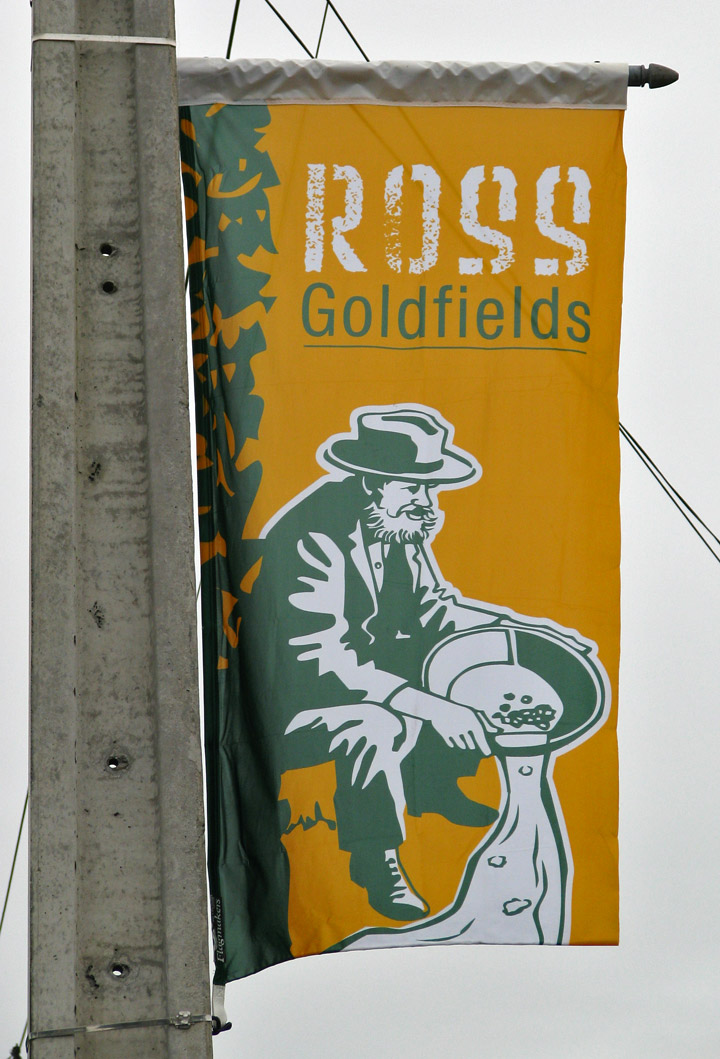 The Central Otago Gold Rush (often simply called the Otago gold rush) was a gold rush that occurred during the 1860s in Central Otago, New Zealand. Constituting the country's biggest gold strike, the discovery of gold in Otago led to a rapid influx of foreign miners - many of them veterans of other hunts for the precious metal in California and Victoria, Australia.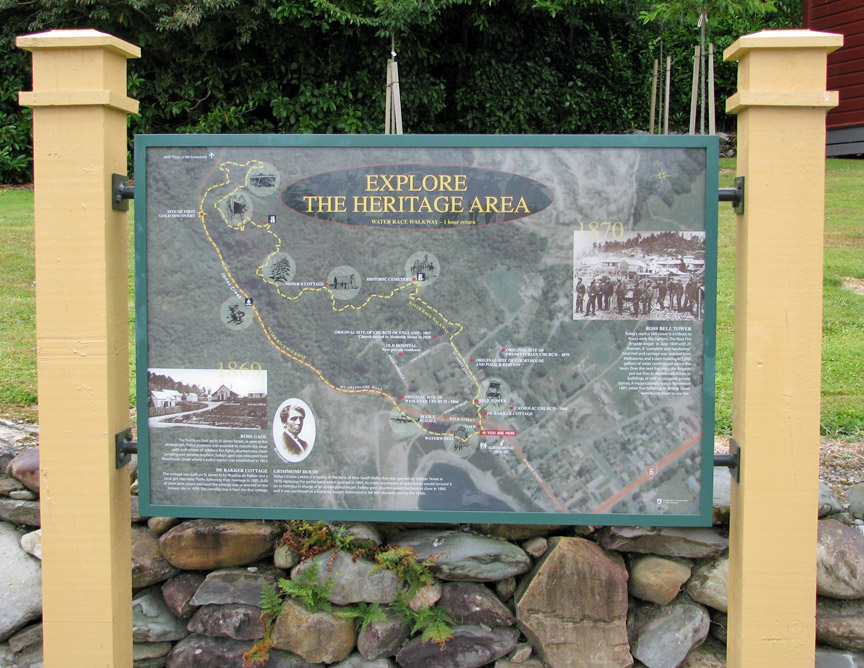 The rush started at Gabriel's Gully but spread throughout much of Central Otago, leading to the rapid expansion and commercialization of the new colonial settlement of Dunedin, which quickly grew to be New Zealand's largest city. However, only a few years later, most of the smaller new settlements were deserted again, and gold extraction became a more commercialized, long-term activity.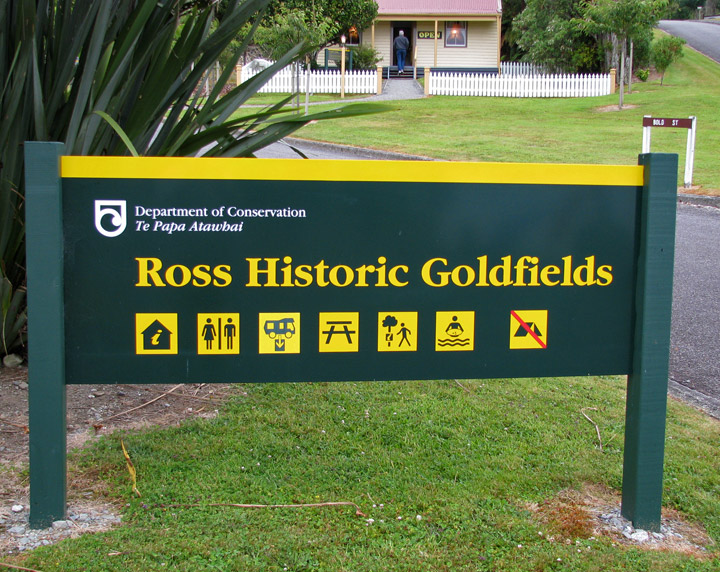 Previously gold had been found in small quantities in the Coromandel Peninsula (by visiting whalers) and near Nelson in 1842. Commercial interests in Auckland offered a £500 prize for anyone who could find payable quantities of gold anywhere nearby in the 1850s, at a time when some New Zealand settlers were leaving for the California and Australian gold rushes. In September 1852, Charles Ring, a timber merchant, claimed the prize for a find in Coromandel. A brief gold rush ensued around Coromandel township, Cape Colville and Mercury Bay but only £1500 of gold was accessible in river silt, although more was in quartz veins where it was inaccessible to individual prospectors. The rush lasted only about three months.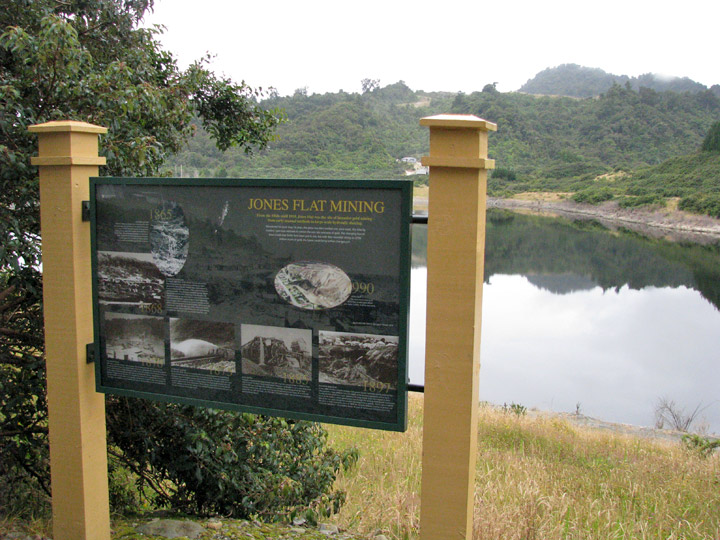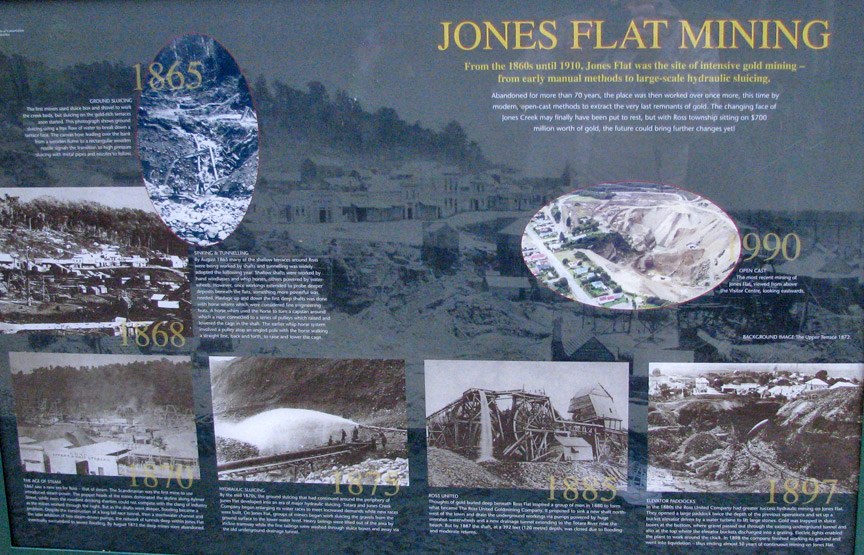 Jones Flat Mining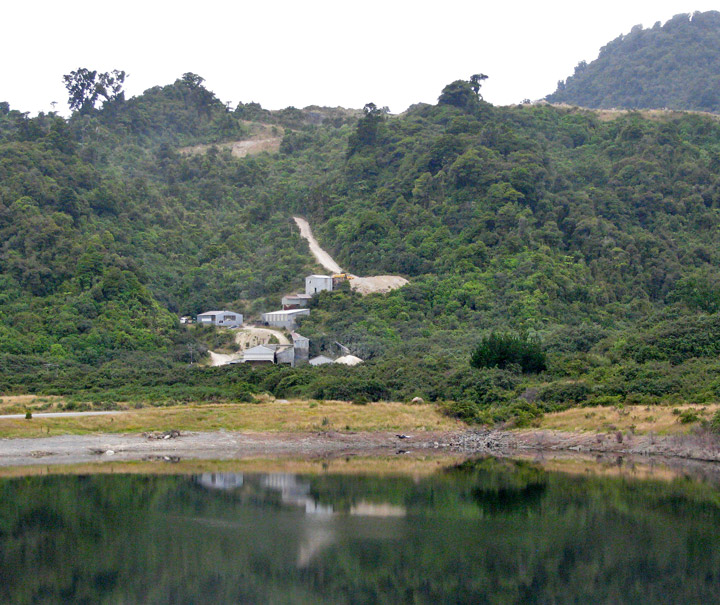 mine site
A find in the Aorere Valley near Collingwood in 1856 proved more successful, with 1500 miners converging on the district and removing about £150,000 of gold over the next decade, after which the gold was exhausted. The presence of gold in Otago and on the West Coast during this time was known, but the geology of the land was different from that of other major gold-bearing areas, and it was assumed the gold would amount to little.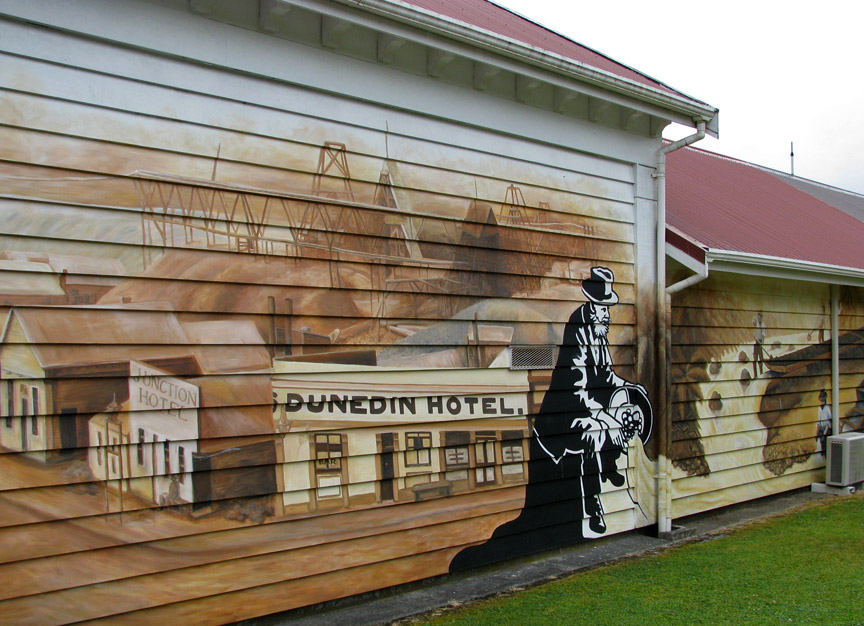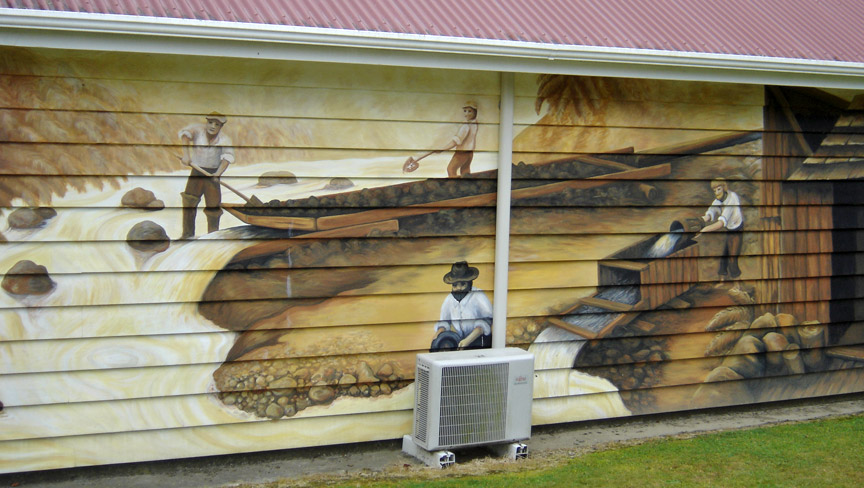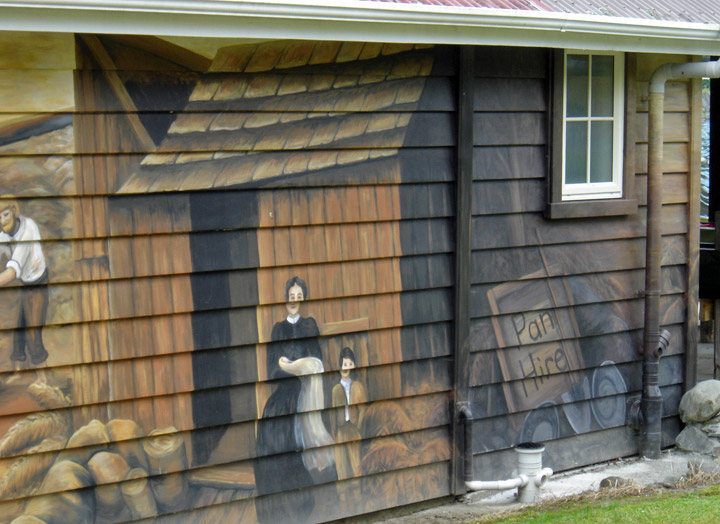 Māori had long known of the existence of gold in Central Otago, but had no use for the metal, as they relied on greenstone for weaponry and tools, and used greenstone, obsidian and bone carving for jewelery.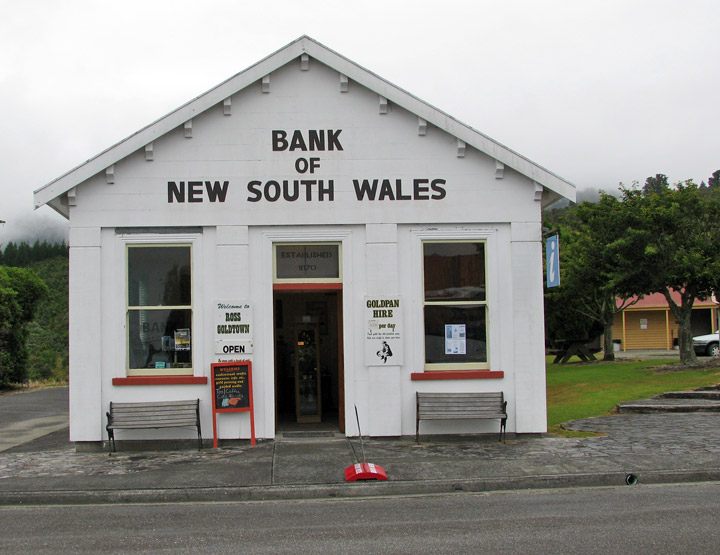 Bank of New South Wales
now a museum
hire a gold pan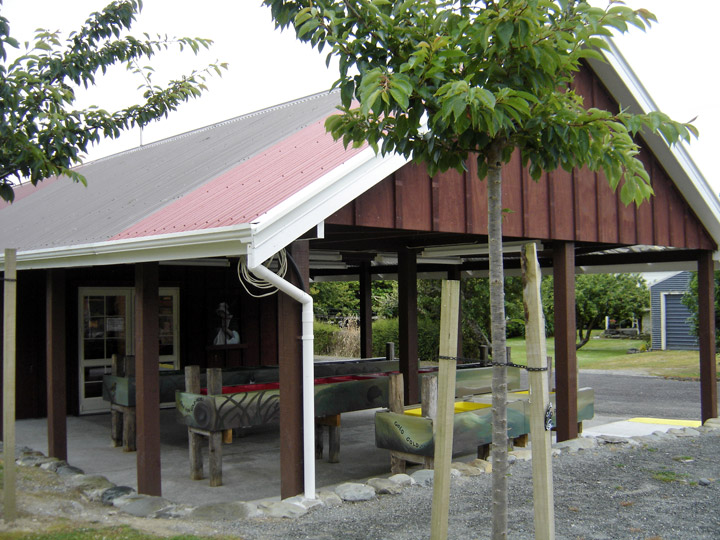 trough for gold panning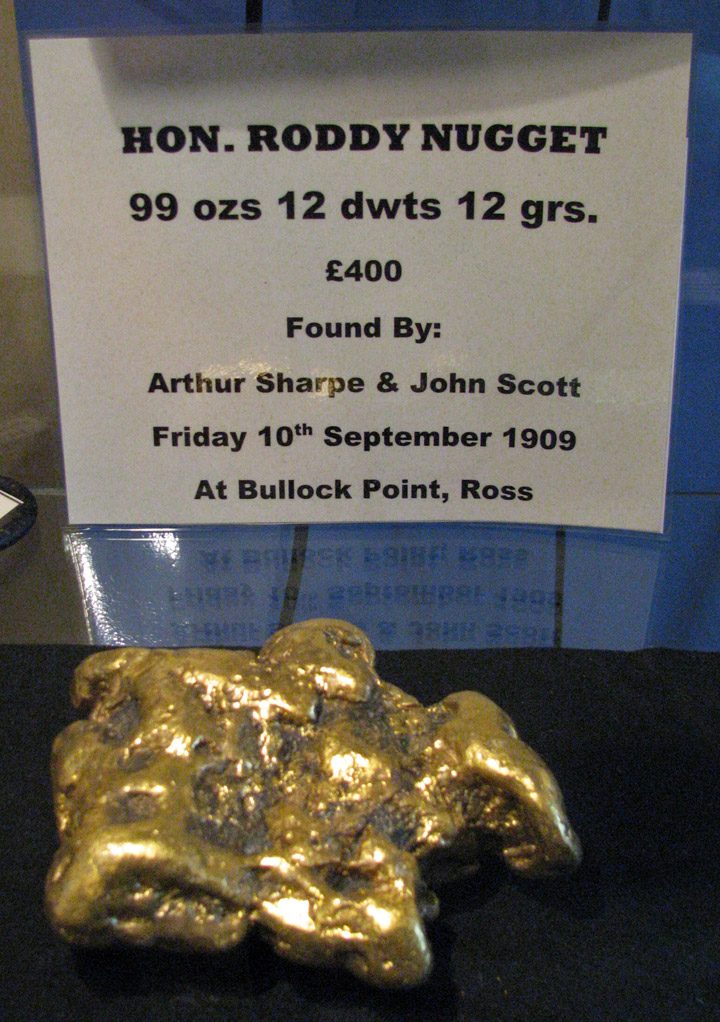 nugget
The first known European discovery of gold in Otago was at Goodwood, near Palmerston in October 1851. The discovery was of very small size, however, and no rush ensued. In any case, the settlement of Dunedin was just three years old, and more practical matters were of higher importance to the young town.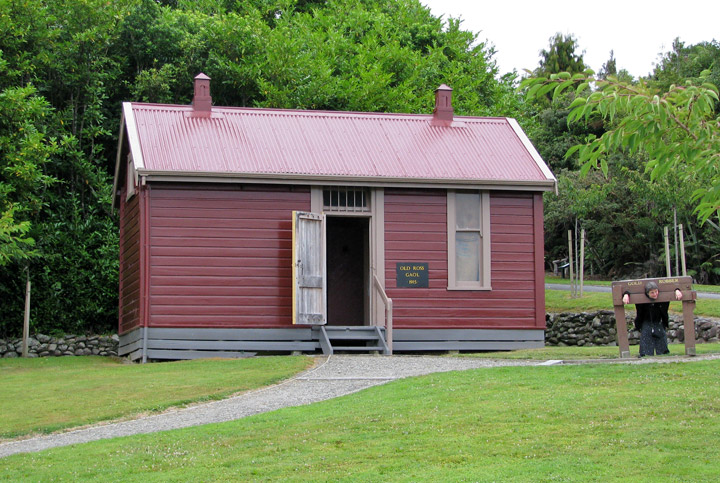 Old Ross Gaol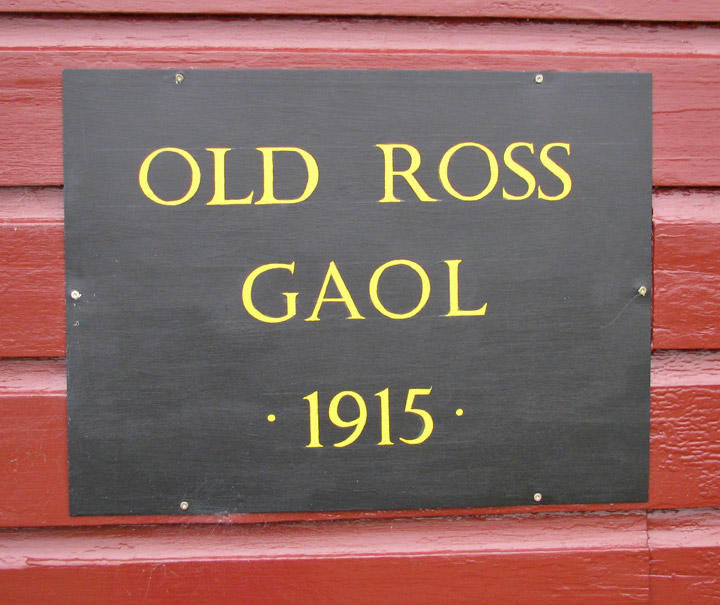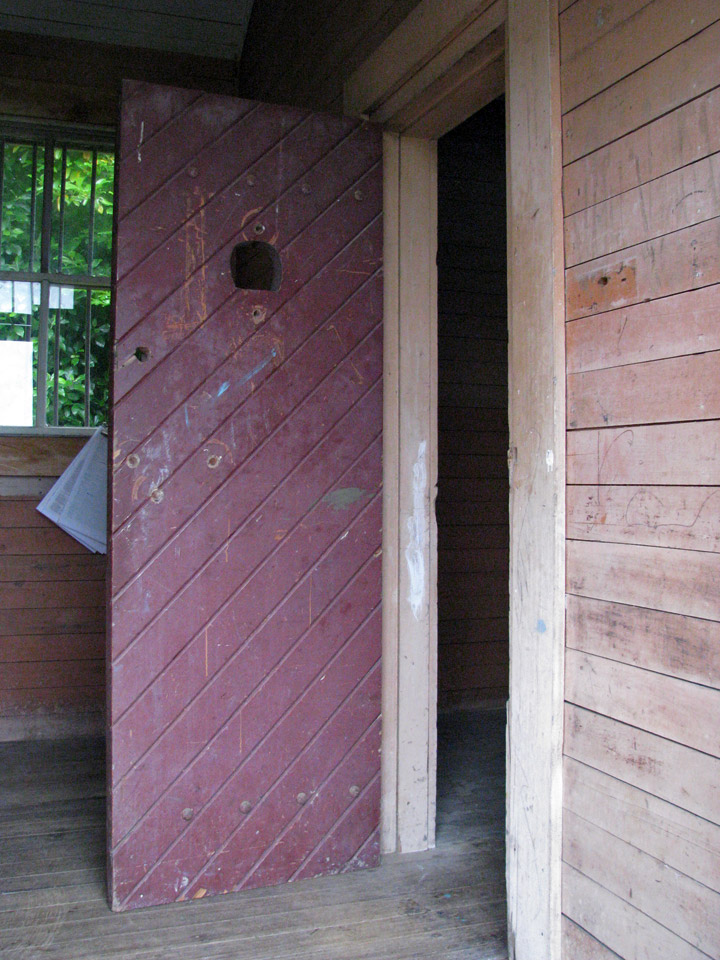 cell door
prisoner
Further discoveries around the Mataura River in 1856 and the Dunstan Range in 1858 stirred some interest, but again this was minimal. A further discovery near the Lindis Pass in early 1861 finally started producing flickers of interest from around the South Island, with reports of large numbers of miners traveling inland from Oamaru to stake their claims. It was not until two months later, however, that the discovery which was to cause the major influx of prospectors occurred.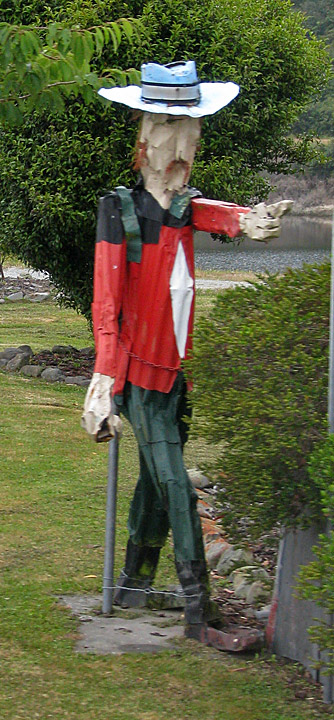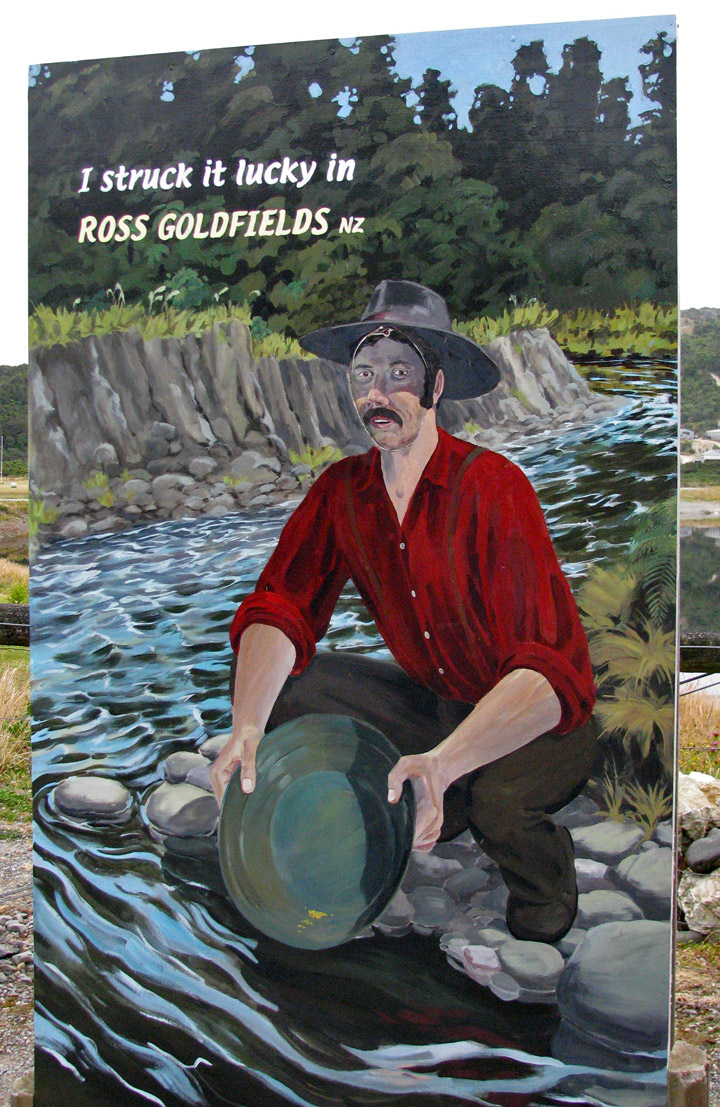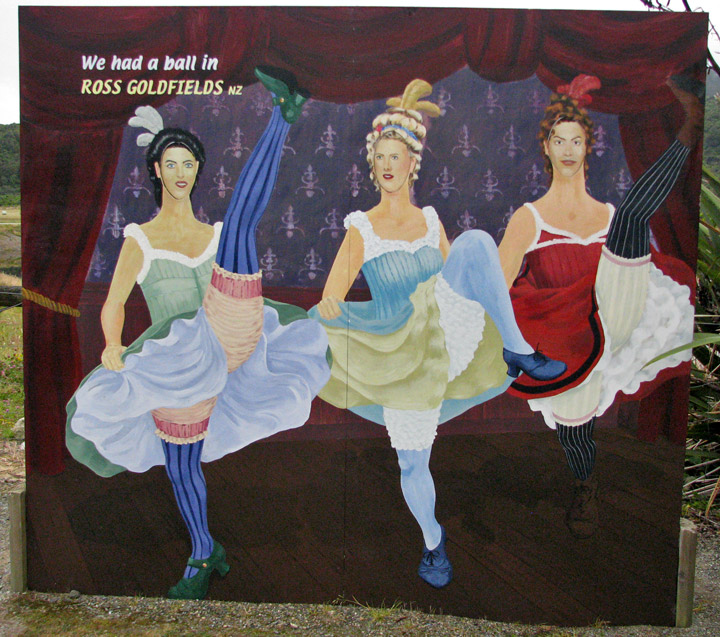 By Christmas 14,000 prospectors were on the Tuapeka and Waipori fields. Within a year, the region's population swelled greatly, growing by 400 per cent between 1861 and 1864, with prospectors swarming from the dwindling Australian goldfields. A second major discovery in 1862, close to the modern town of Cromwell, did nothing to dissuade new hopefuls, and prospectors and miners staked claims from the Shotover River in the west through to Naseby in the north. By the end of 1863, the real gold rush was over, but companies continued to mine the alluvial gold. The number of miners reached its maximum of 18,000 in February 1864.
Text from Wikipedia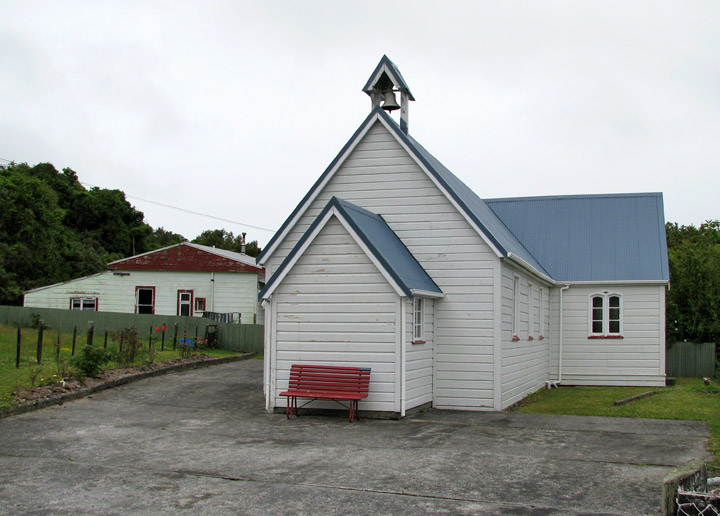 St Patrick's church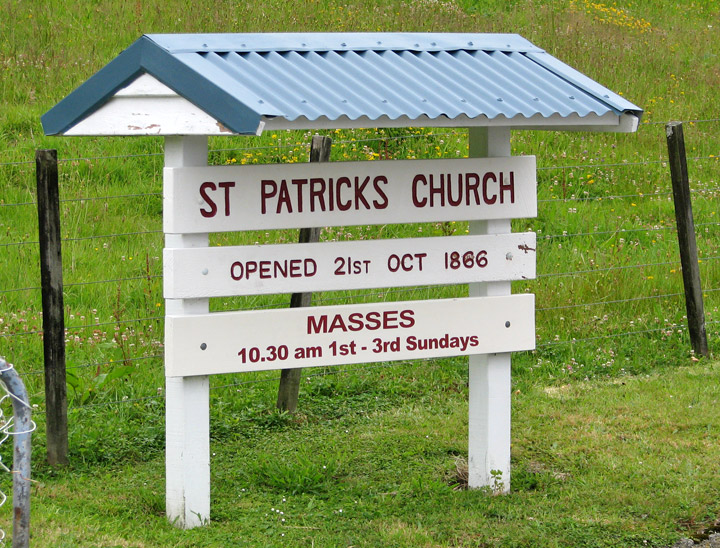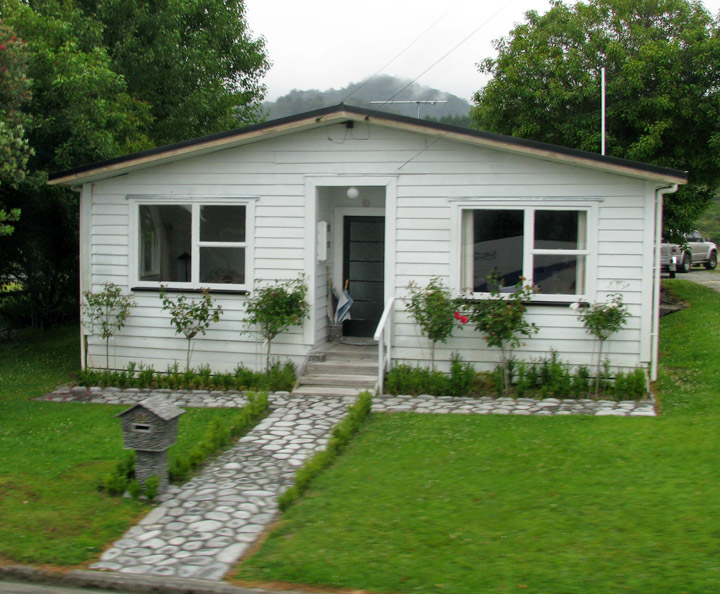 typical home
---
Museum models of gold operations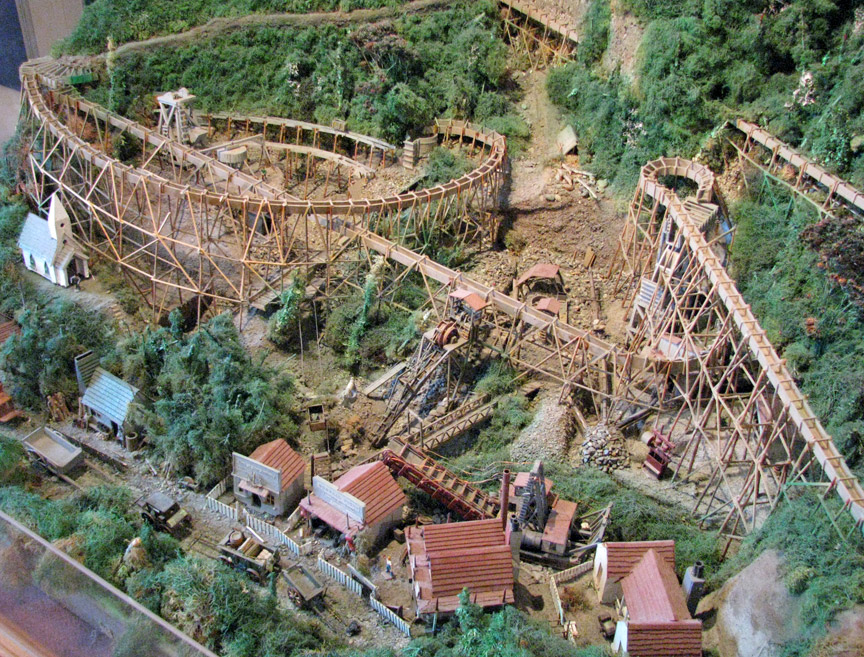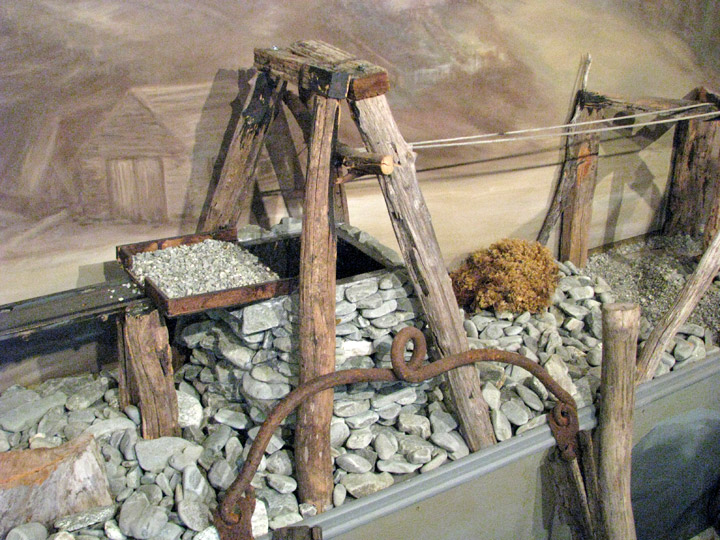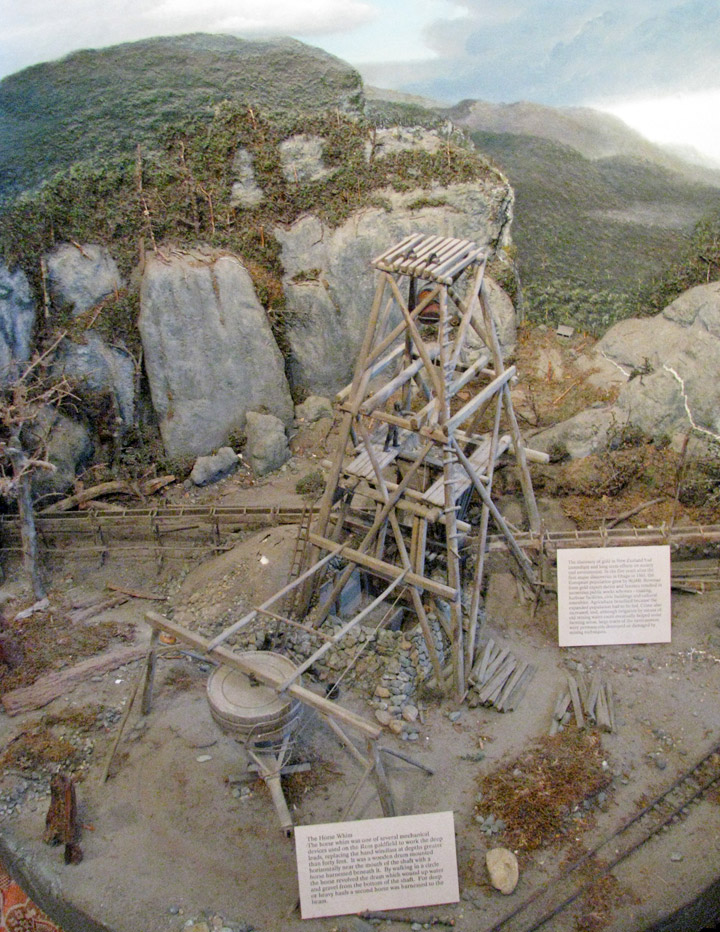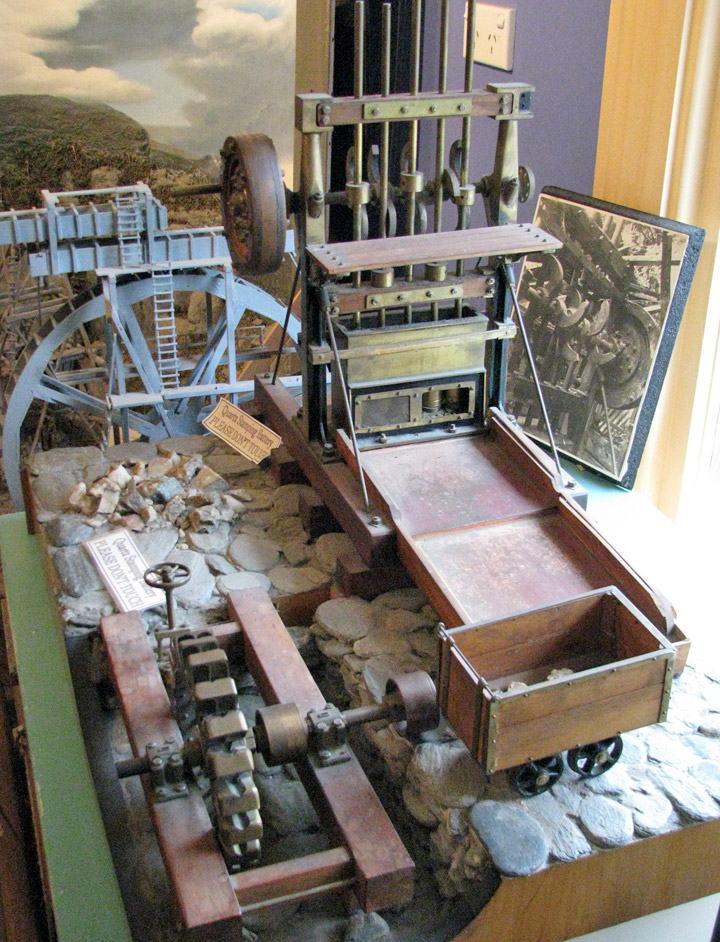 rock crusher
---
---