Cathedral Square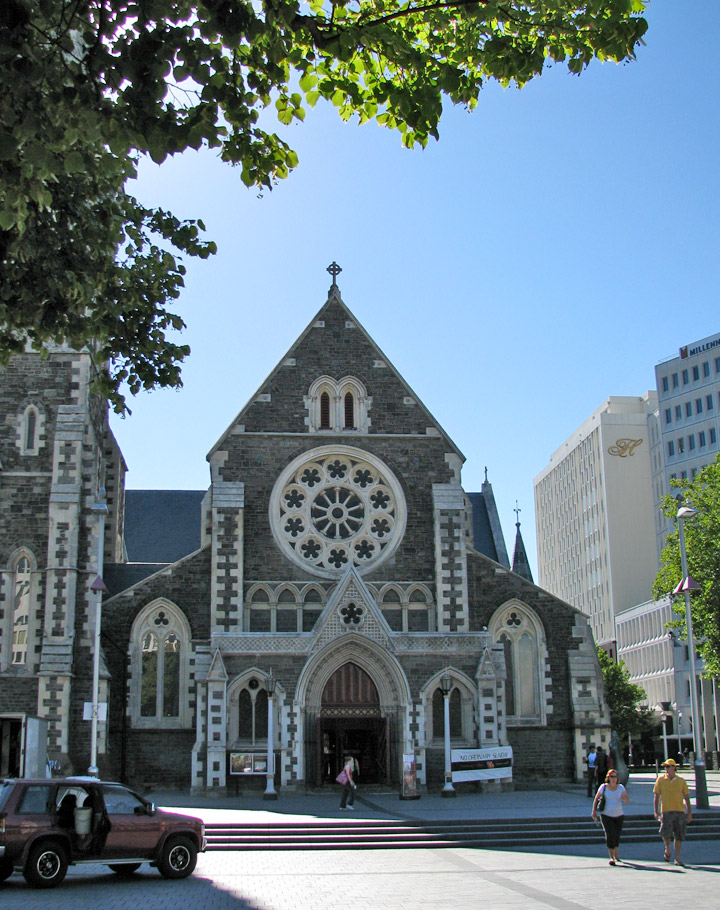 Anglican cathedral of ChristChurch
The Anglican cathedral of ChristChurch in the city of Christchurch, New Zealand was built in the second half of the 19th century. It is located in the centre of the city, surrounded by the plaza of Cathedral Square. It is the cathedral seat of the Bishop of Christchurch.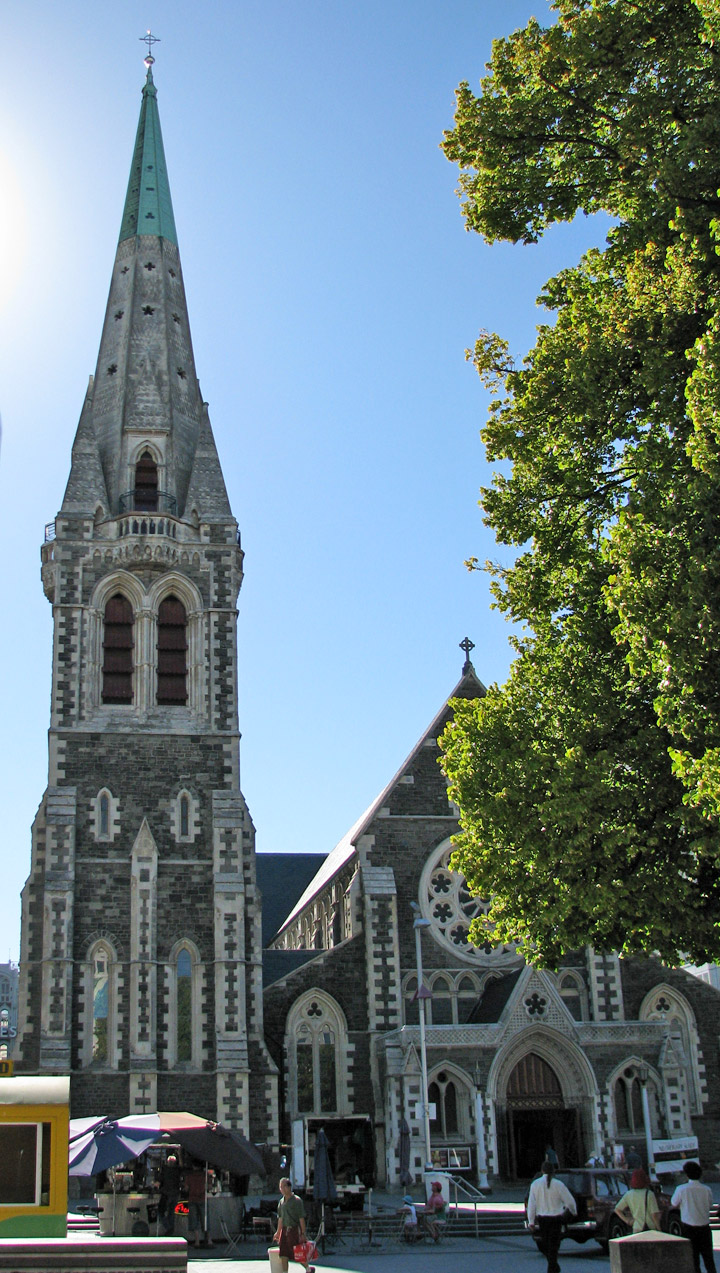 The cornerstone was laid on 16 December 1864, but financial problems in the fledgling city saw its completion delayed between 1865 and 1873. The nave and tower were consecrated by 1881, though the entire building was not finished until 1904.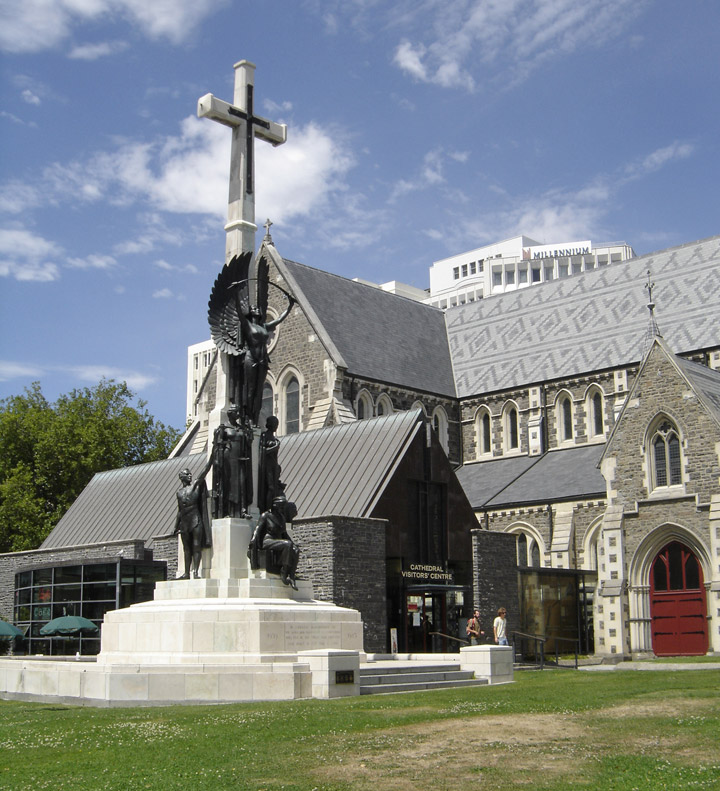 The cathedral was originally designed by British architect Sir George Gilbert Scott with the New Zealand architect Benjamin Mountfort as supervisory architect on the site. Initial plans called for wooden construction, but plans were changed with the discovery of a source of good quality masonry stone locally. Banks Peninsula totara and matai timber was used for the roof supports.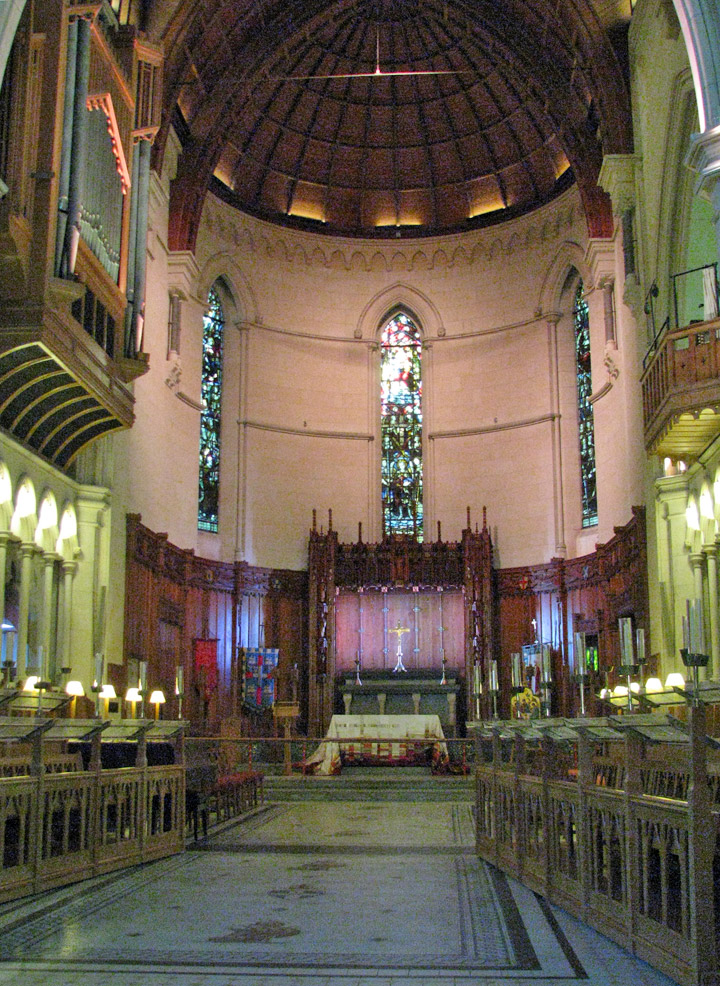 The cathedral spire reaches to 63 metres above Cathedral Square. Public access to the spire provides for a good viewpoint over the centre of the city. The spire has three times been damaged by earthquakes. After the third of these, in 1901, the stone construction was replaced with a more resilient surface of weathered copper sheeting.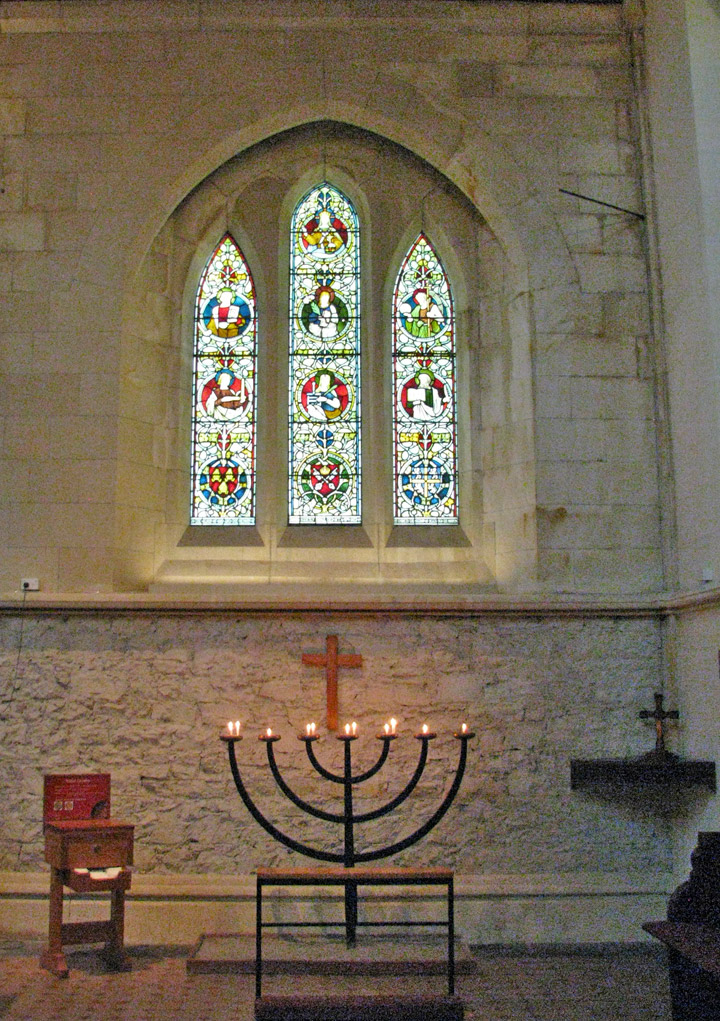 The cathedral underwent major renovations during 2006–2007 including the removal and replacement of the original slate roof tiles.
Text from Wikipedia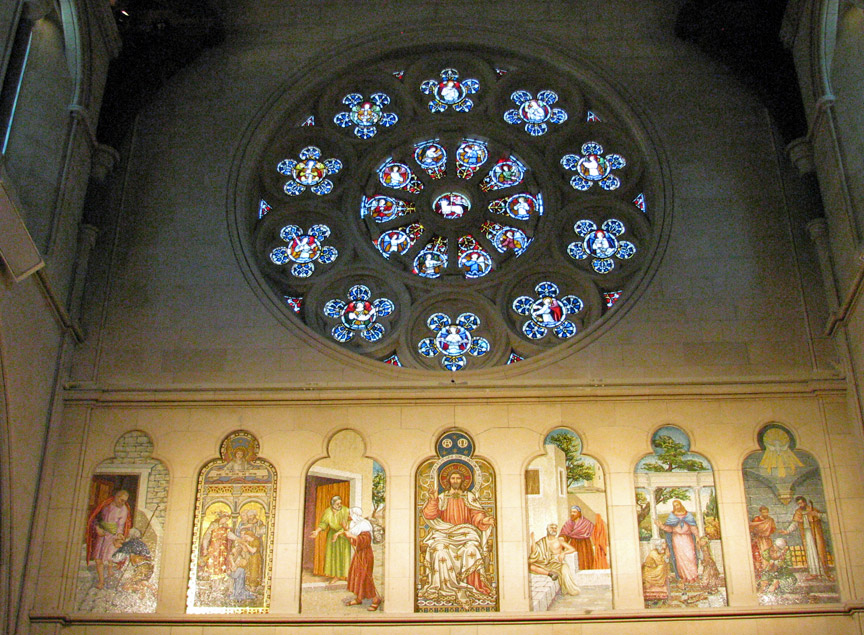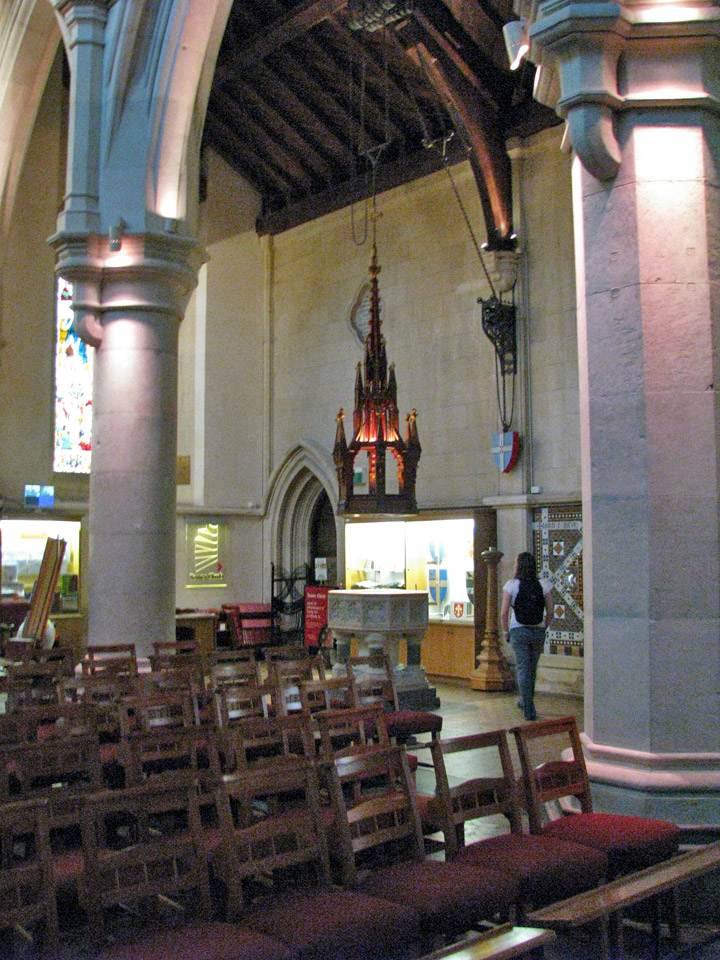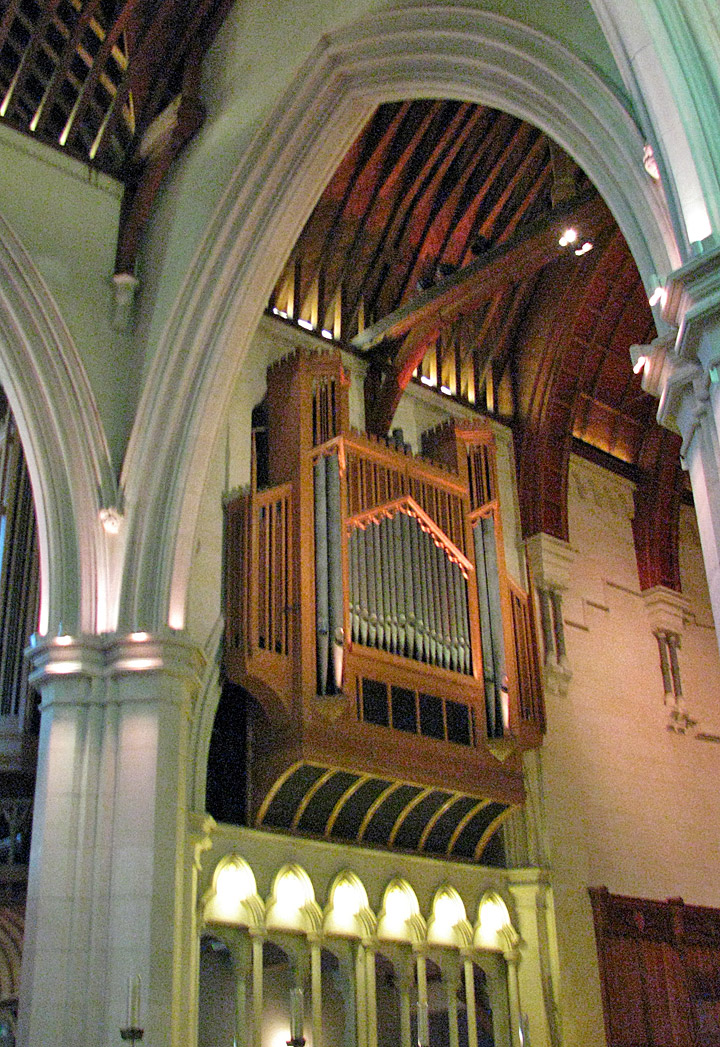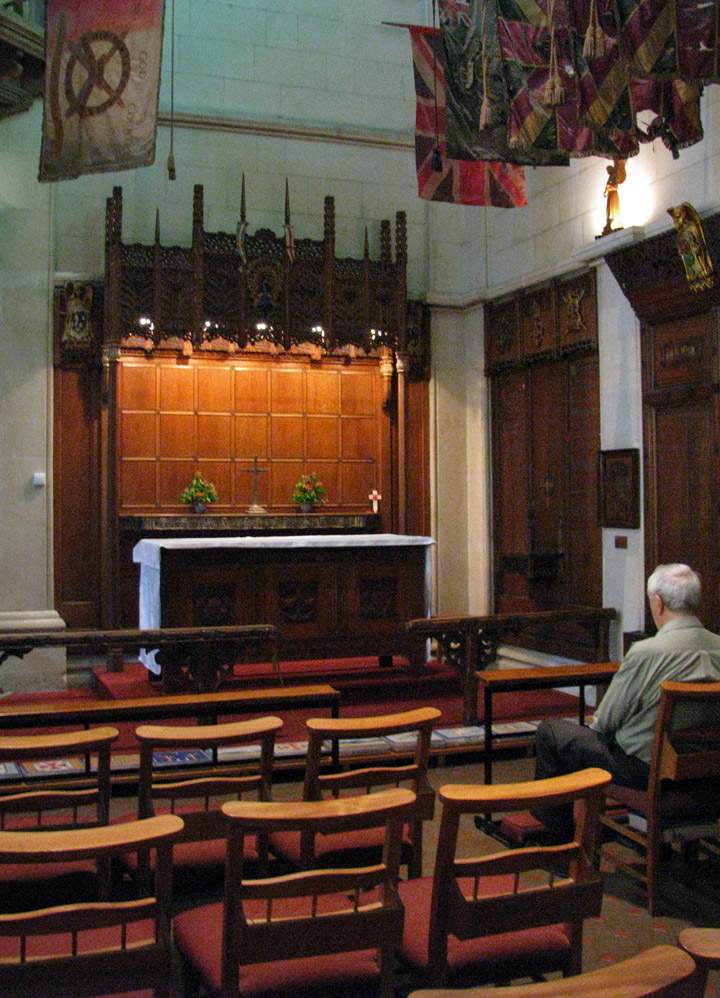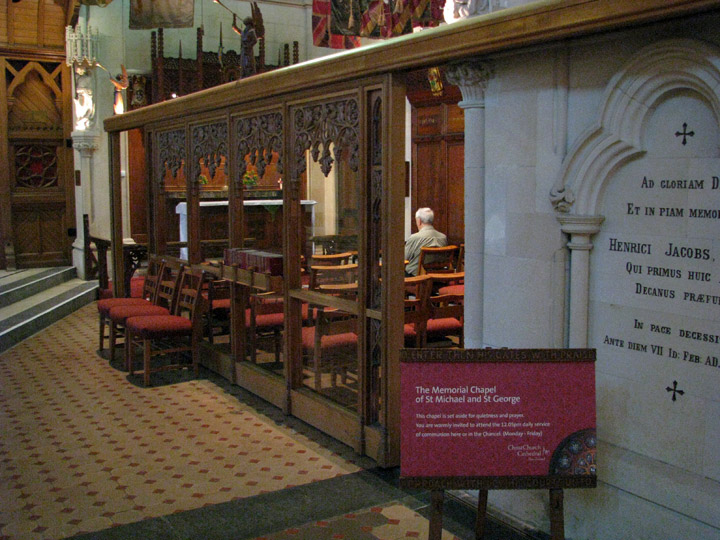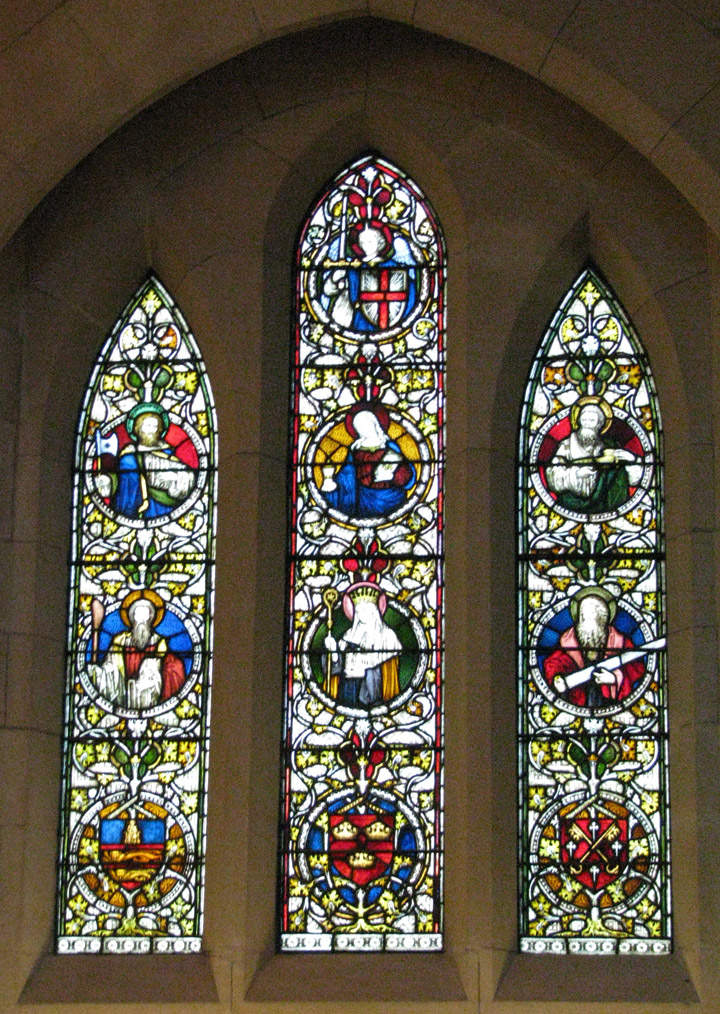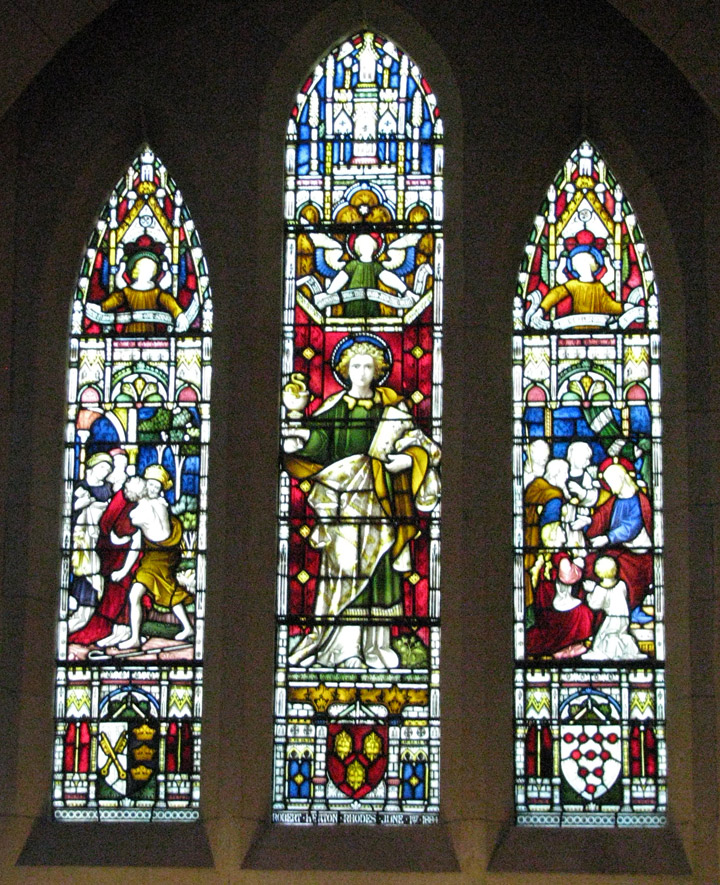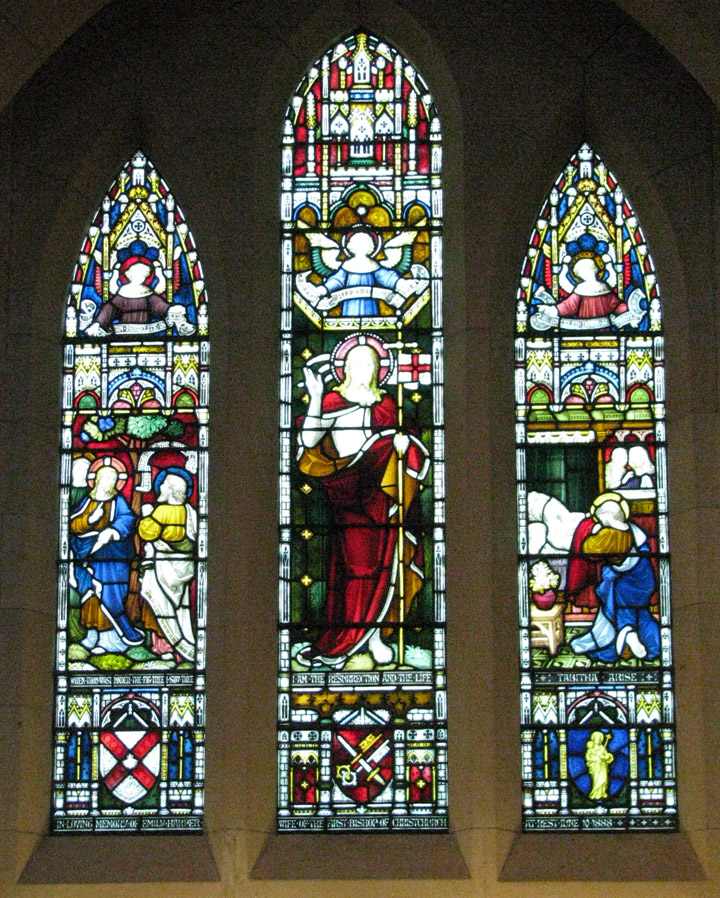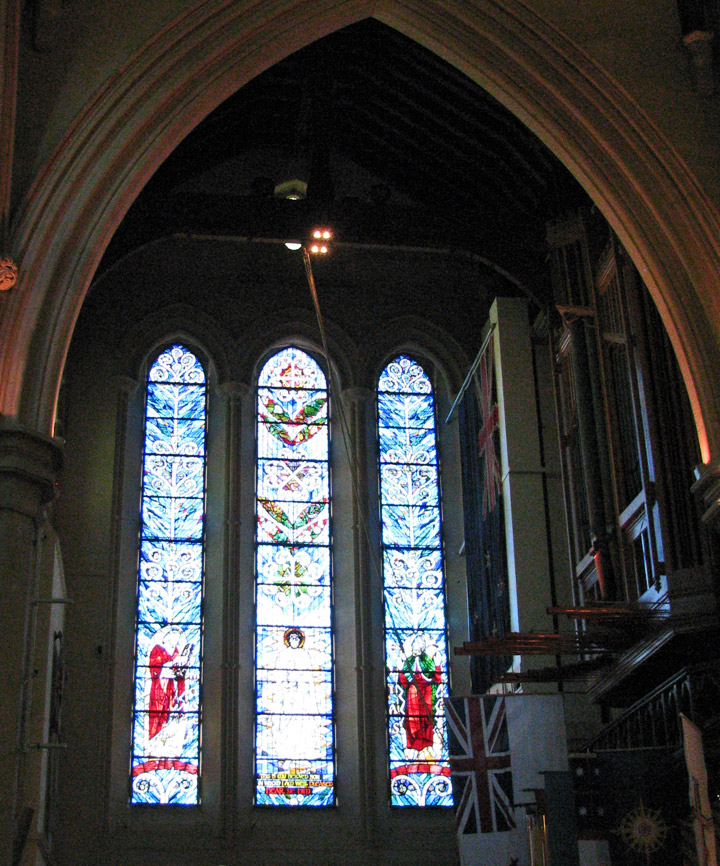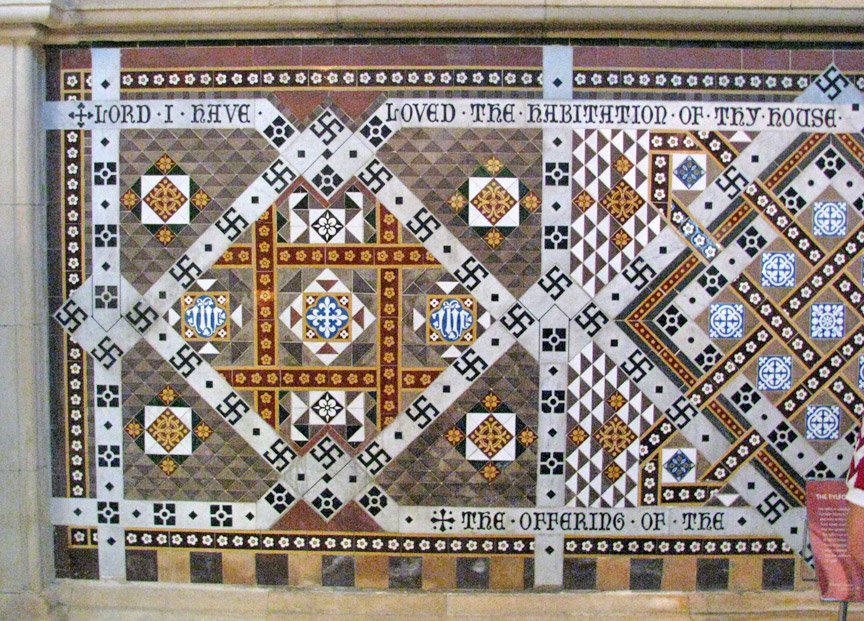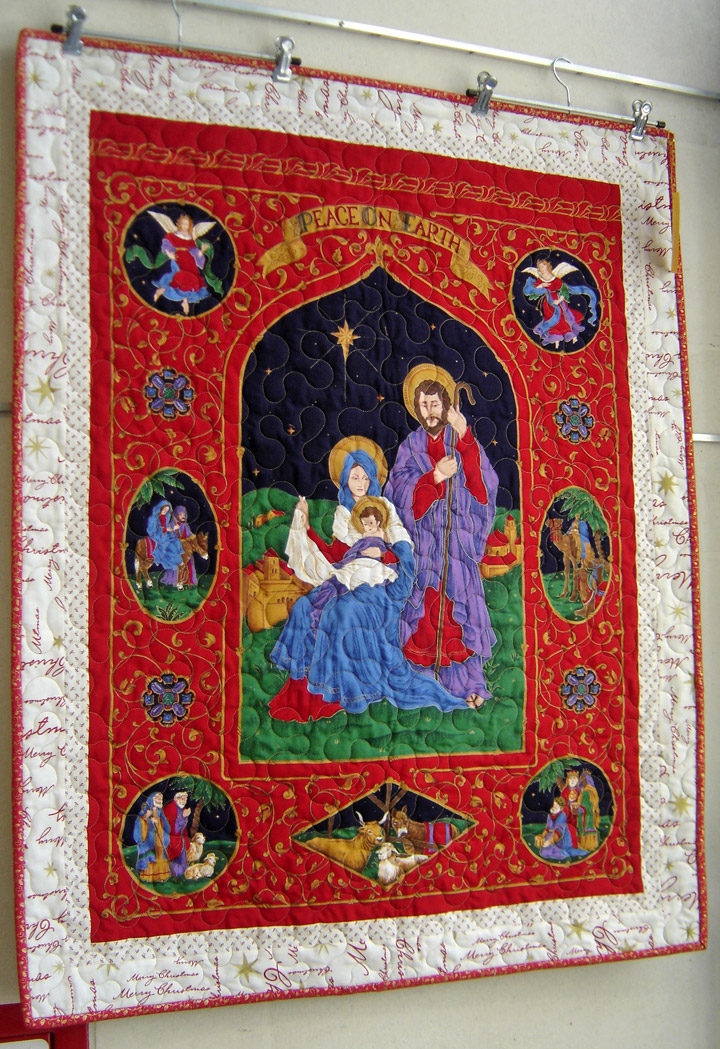 religious quilt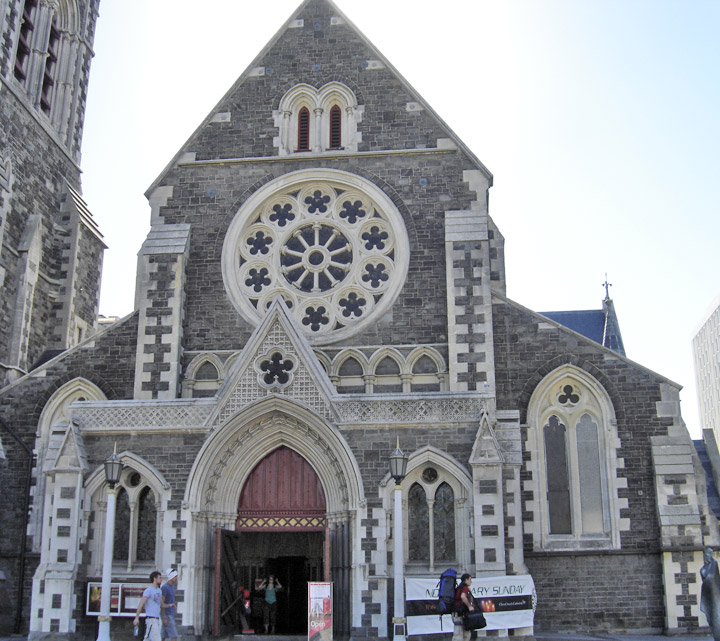 the cathedral entrance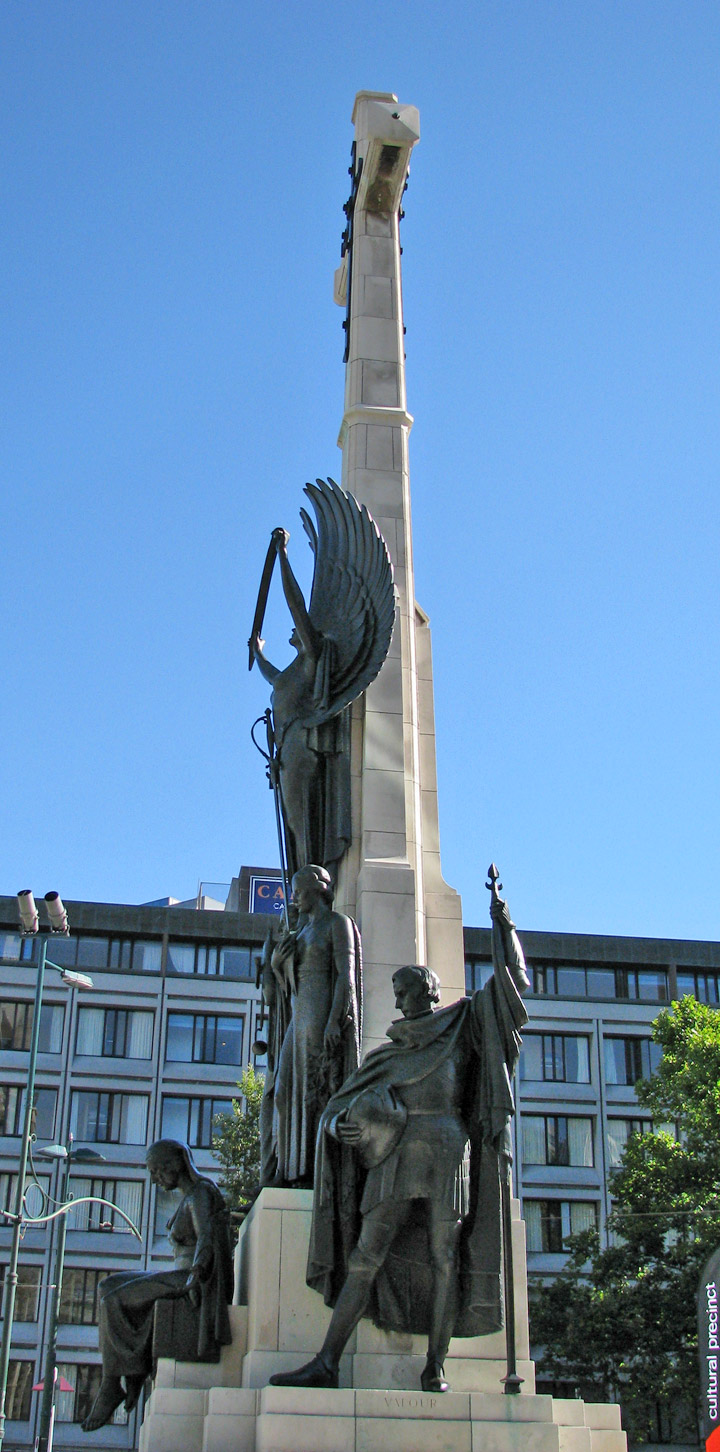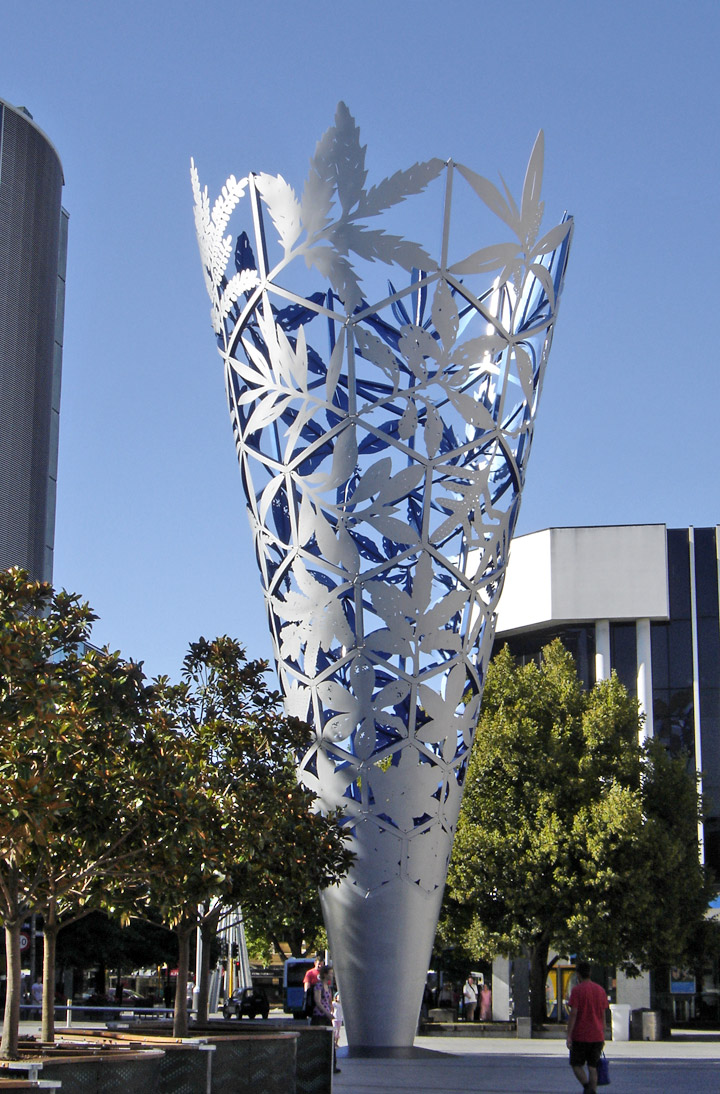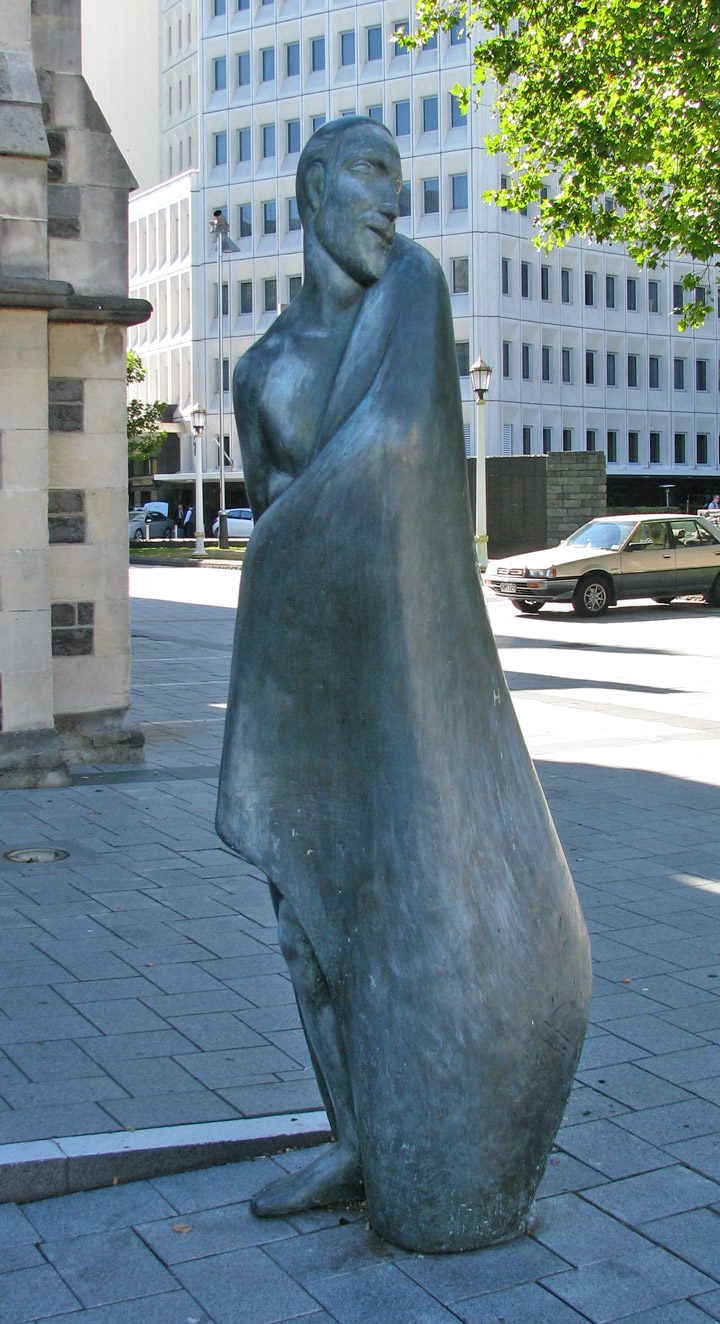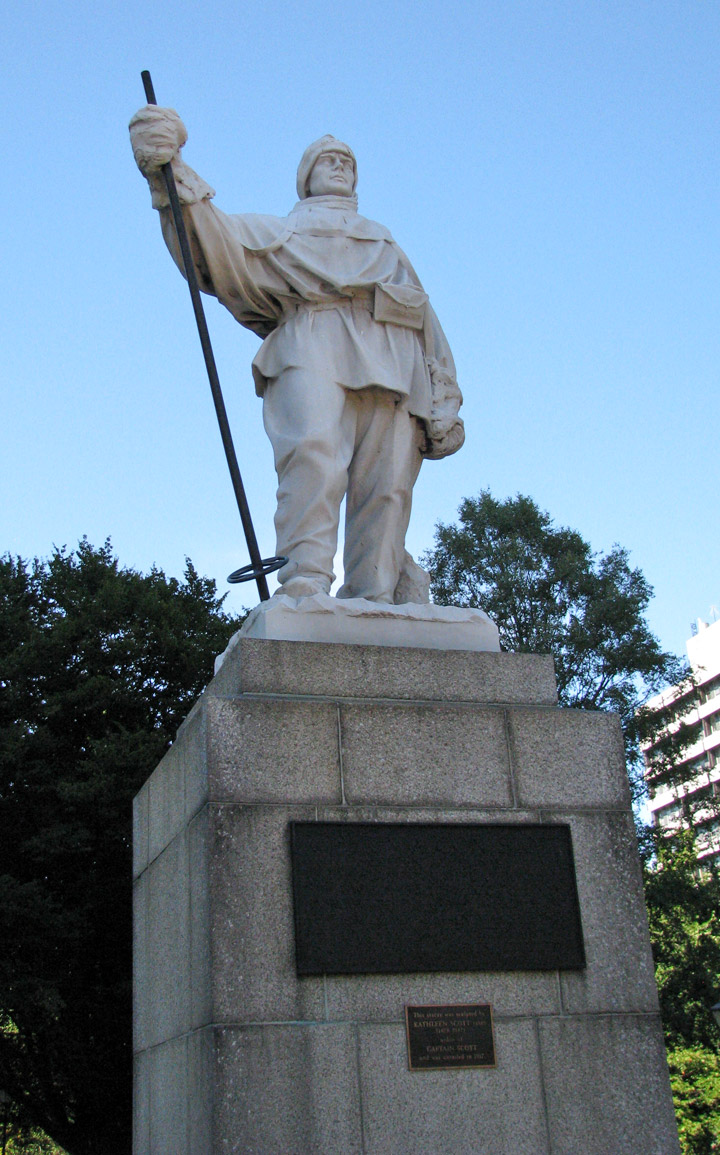 Scott memorial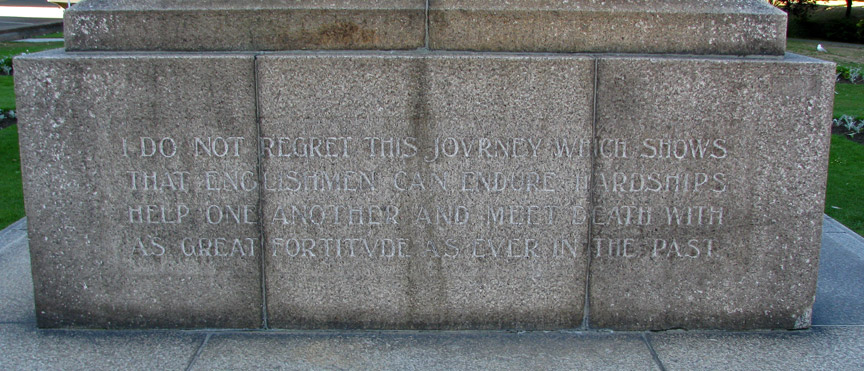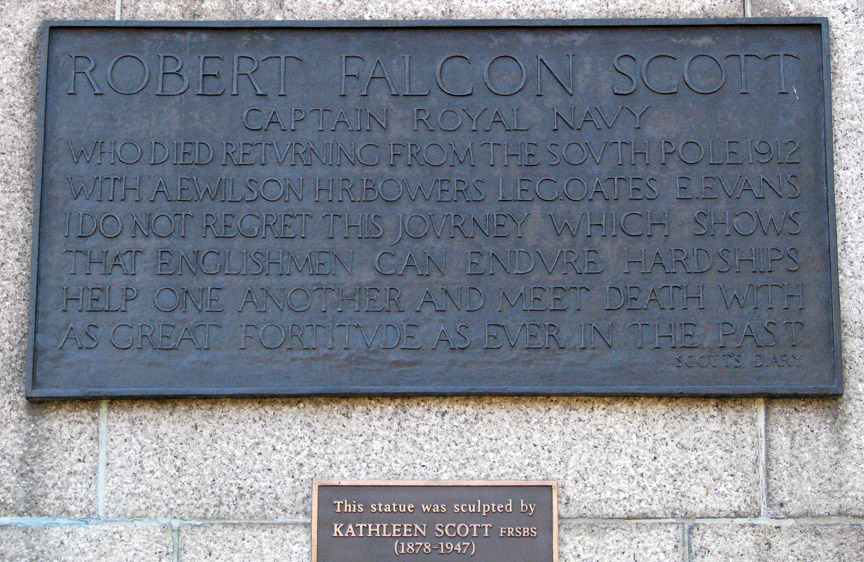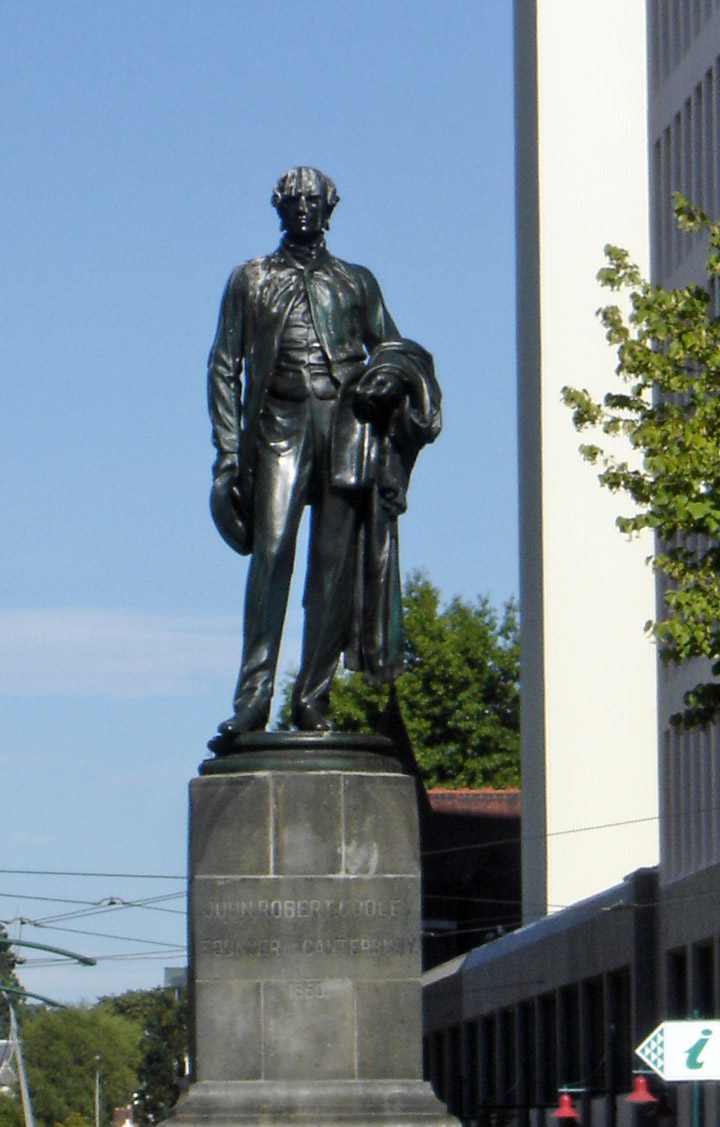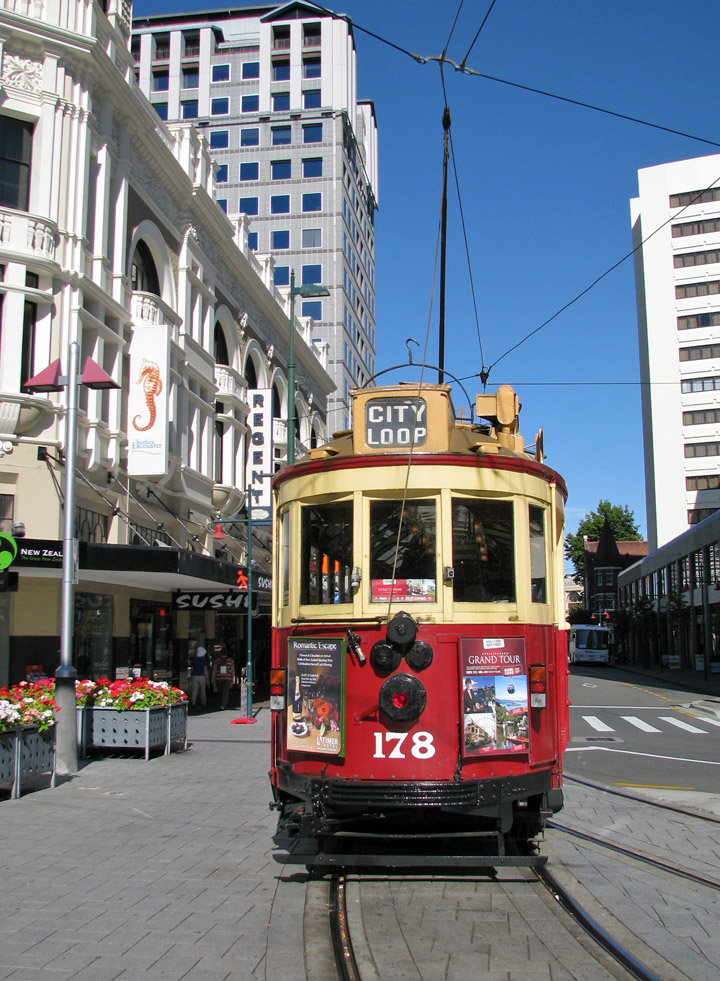 trolley in the tourist city loop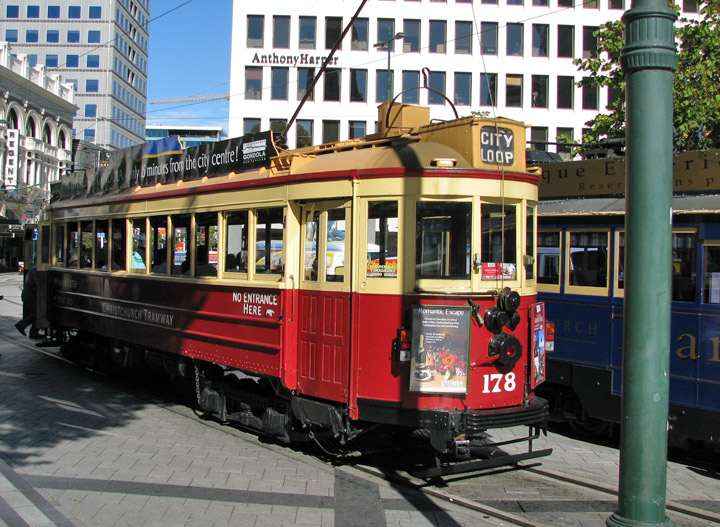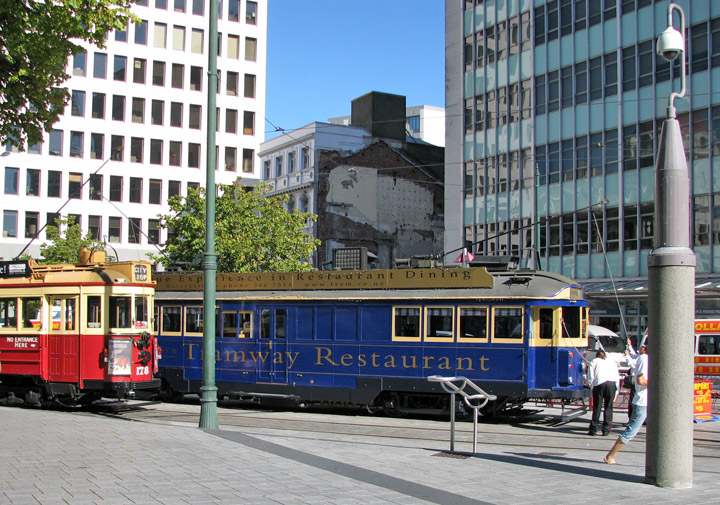 restaurant trolley car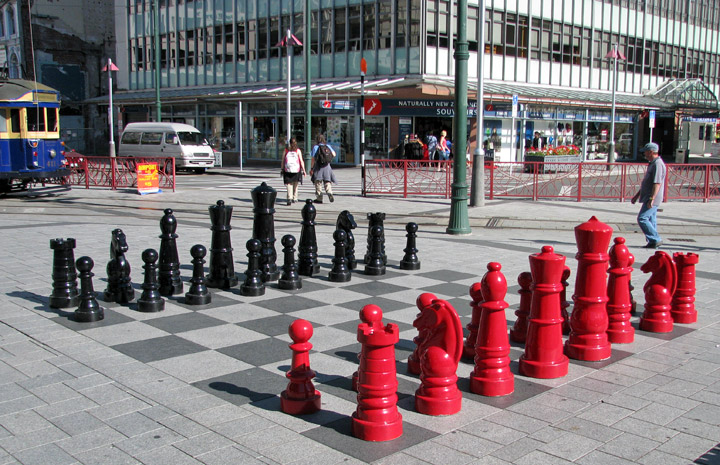 ready for Chess players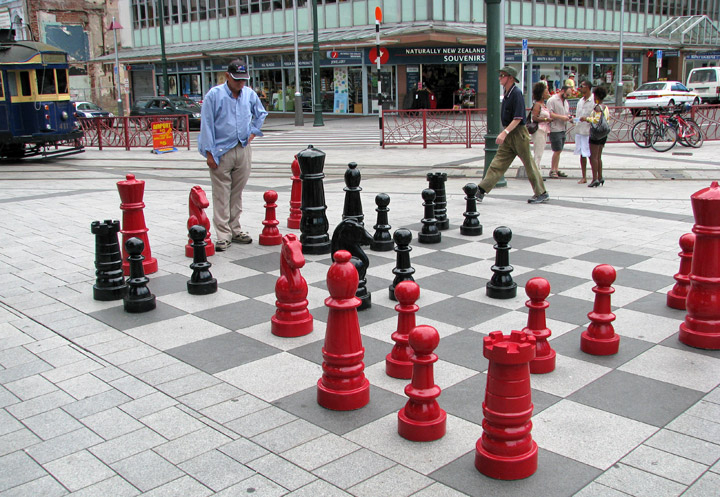 game underway
---
---