Owus
a village in the
Asmat, Irian Jaya, Indonesia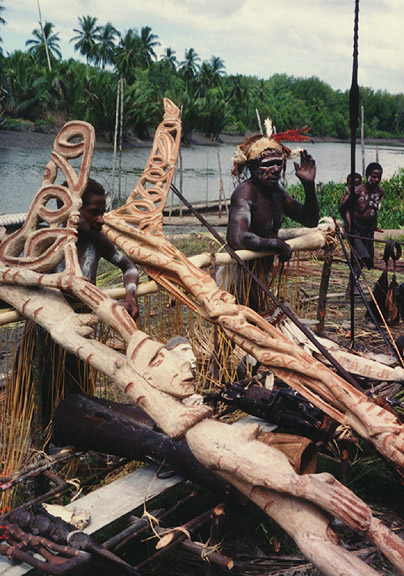 These elaborately carved poles are left over from a death ceremony.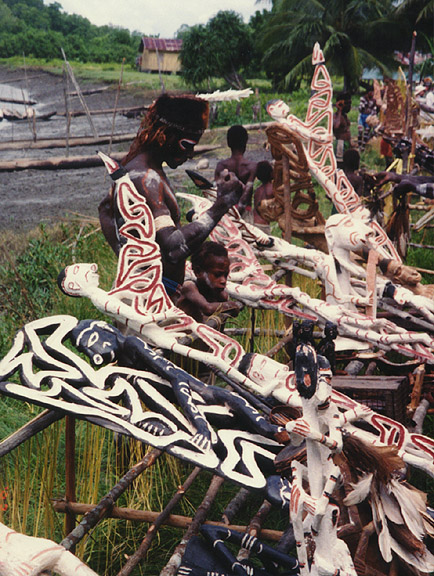 Their belief is that all death is do to outside forces. To ward off more problems
these poles are carved and erected for a death ceremony.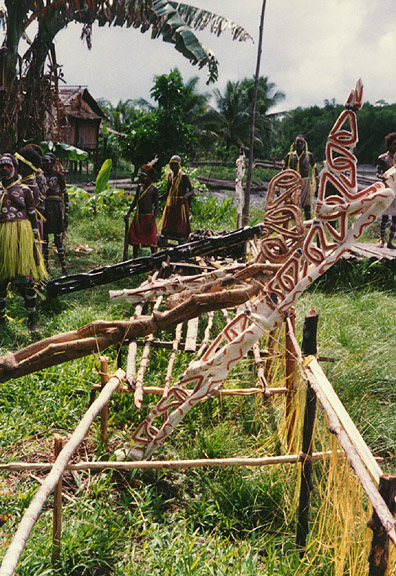 after their use they are no longer of value and can be disposed.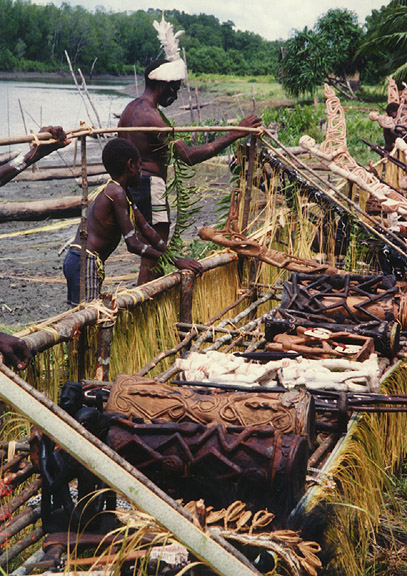 or can be sold to tourists along with other items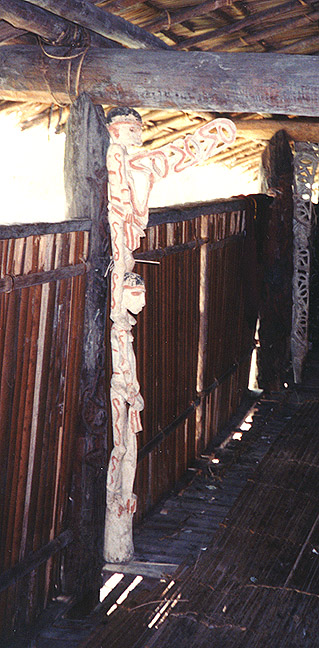 or used in a building support

the village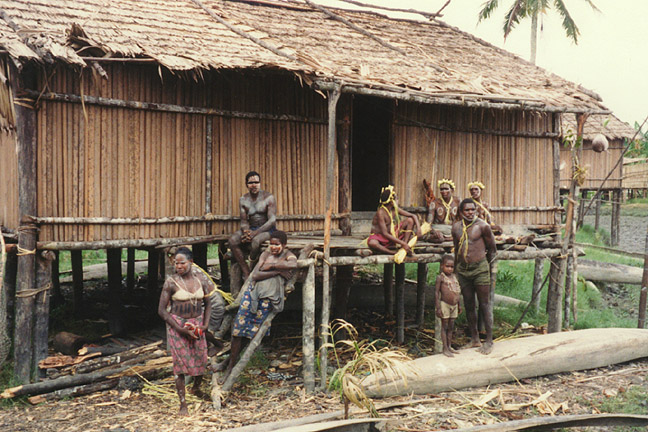 a family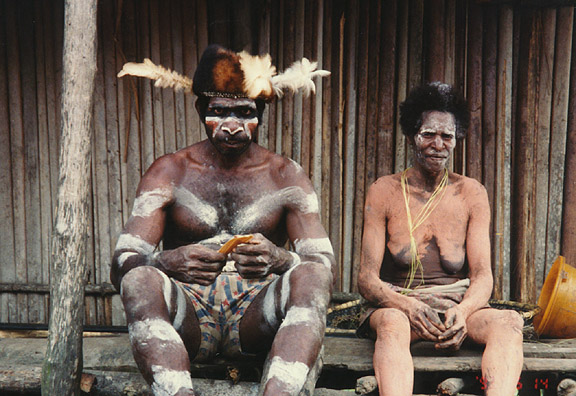 a couple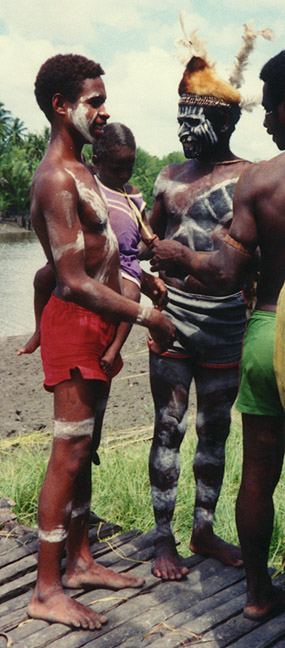 man and boy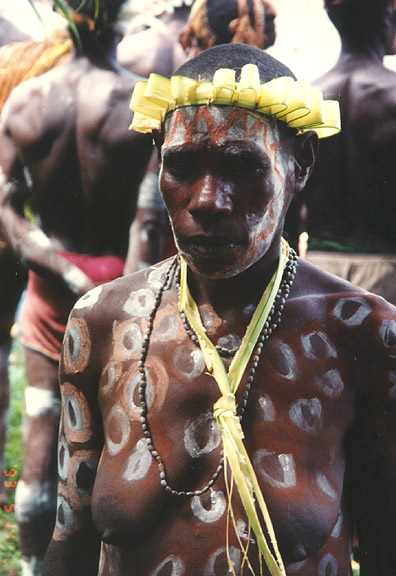 a women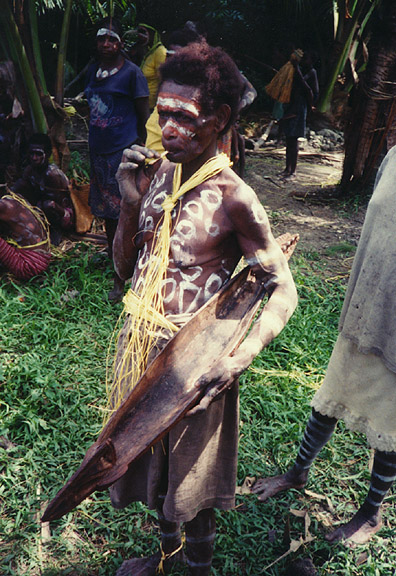 a man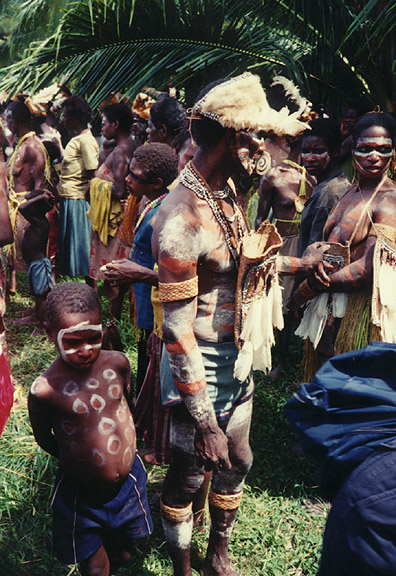 child painted for the occasion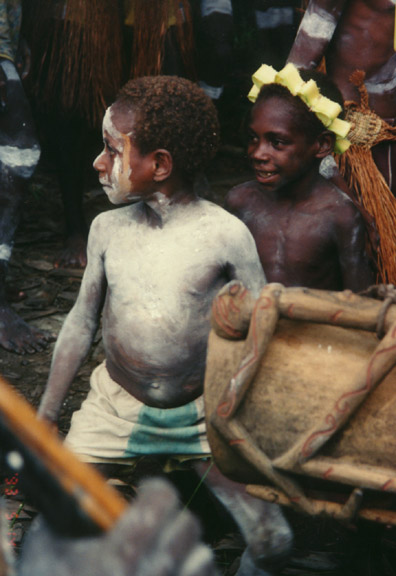 children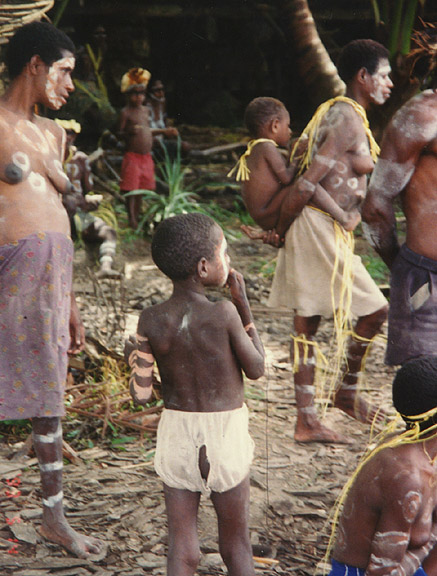 woman and child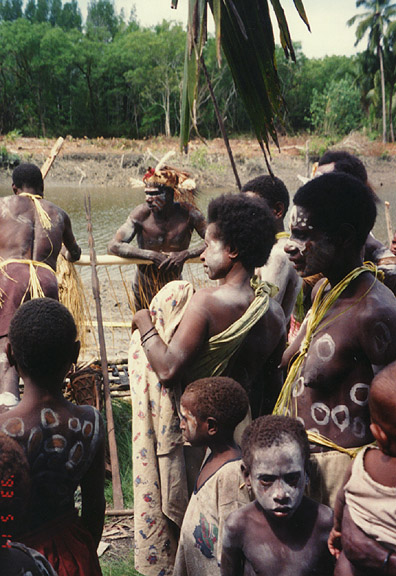 villagers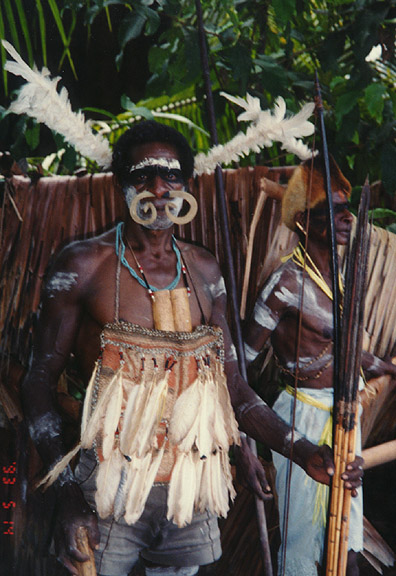 man with elaborate nose ornament