Indonesia

Jump to Ambon and the Molukas
Jump to Bali
Jump to Flores
Jump to Irian Jaya
Jump to Komodo
Jump to Selayar
Jump to Sulawesi
Jump to Sumatra
Java

Jakarta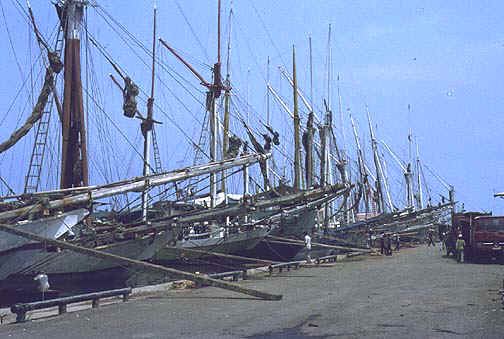 the harbor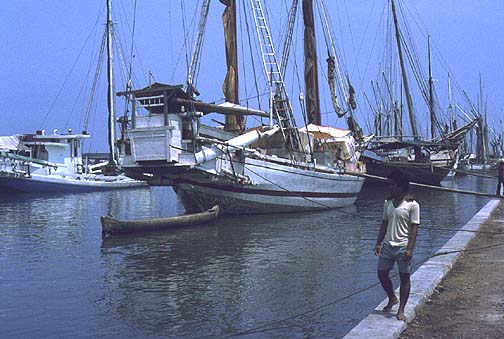 vessel for the long sea journey between
the Indonesian Islands
unloading lumber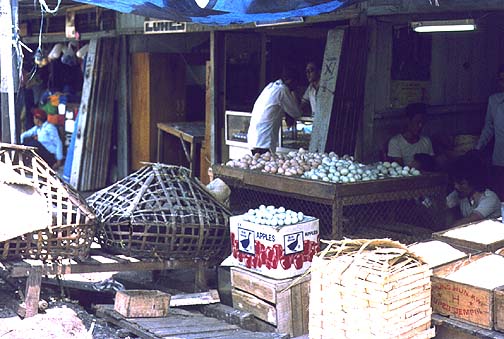 market

Yogyakarta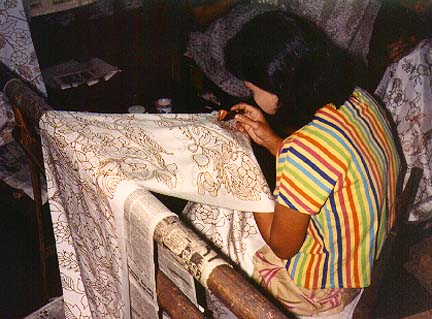 Batik made with pen application of wax.
The cloth is then dyed, pigmenting the areas not covered with wax.
When the wax is removed the cloth shows the design applied.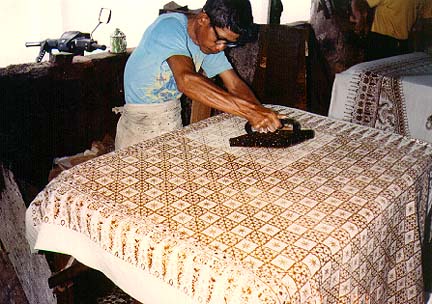 Batik made with Block Print application of Wax
More Photos of the Batik process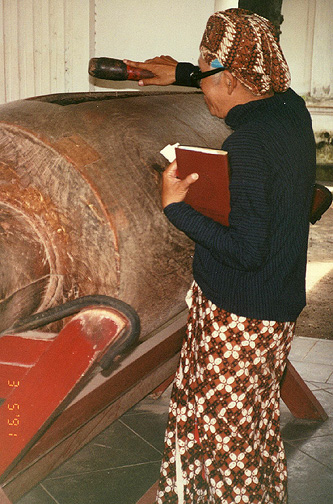 Palace bell ringer

Borobudur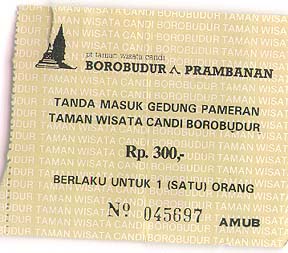 Borobudur, a UNESCO Historic Site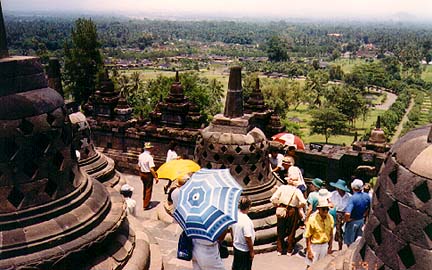 "Stupa" shape configurations containing statues of Buddha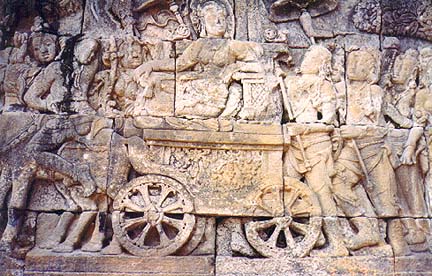 Detail of relief's showing Buddha story.

Return to Pacific Islands page