Tonga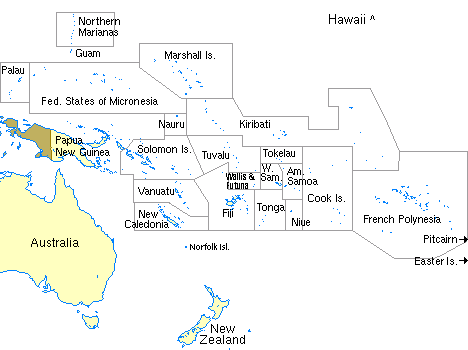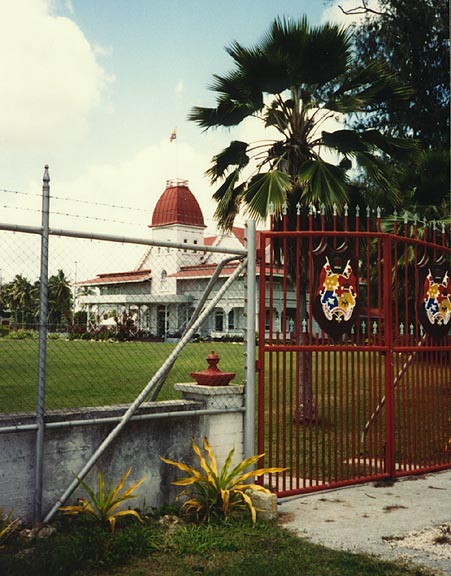 royal palace
Tonga consists of more than 150 islands spread over approximately 360,000 sq km (approximately 140,000 sq mi) of the Pacific Ocean. They are divided into three main groups—Tongatapu, Ha'apai, and Vava'u. About 40 of the islands are inhabited. With inland waters and several outlying islands, the country has a total land area of 750 sq km (290 sq mi). Tongatapu, with a total area of about 260 sq km (100 sq mi), is the largest island. The eastern islands, including Tongatapu, are coral formations, while islands of volcanic origin lie in the west. The highest point in Tonga is Mount Kao (1,030 m/3,379 ft), a volcano forming Kao Island in the Ha'apai group. Several islands have active volcanoes. Volcanic ash creates fertile soil, and the islands are well-vegetated. However, deforestation, caused by land being cleared for agriculture and settlement, is an increasing problem.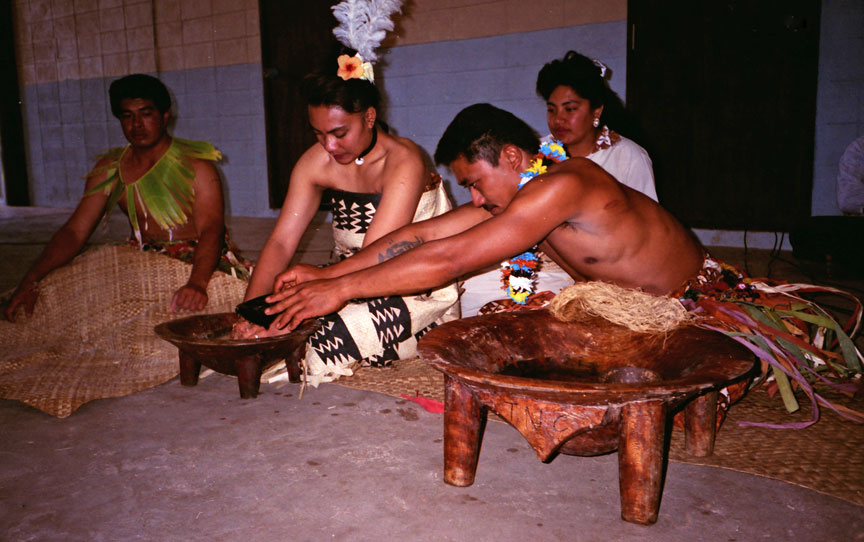 Kava ceremony
Photos from the outer island of Atata
Other Photos of Ceremonies and Costumes

Making of Tapa cloth from tree bark
The Tongan National Center, located in Nukualofa, displays and promotes Tongan culture and art, including Ngatu, a decorative bark cloth made by Tongan women. Tongan artisans also create weavings and wood carvings.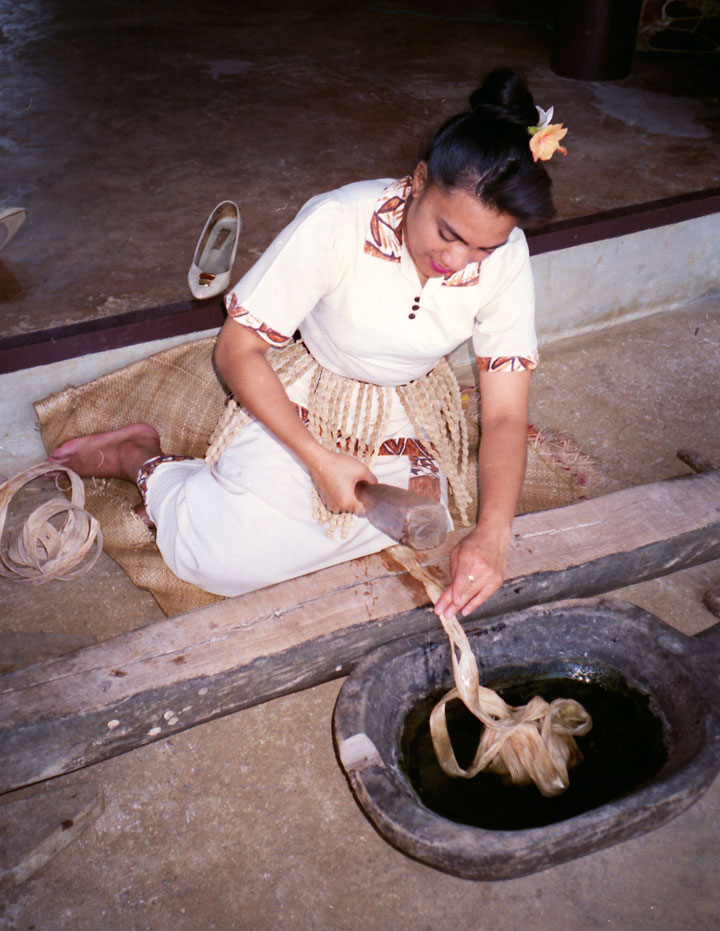 Pounding bark to soften and spread.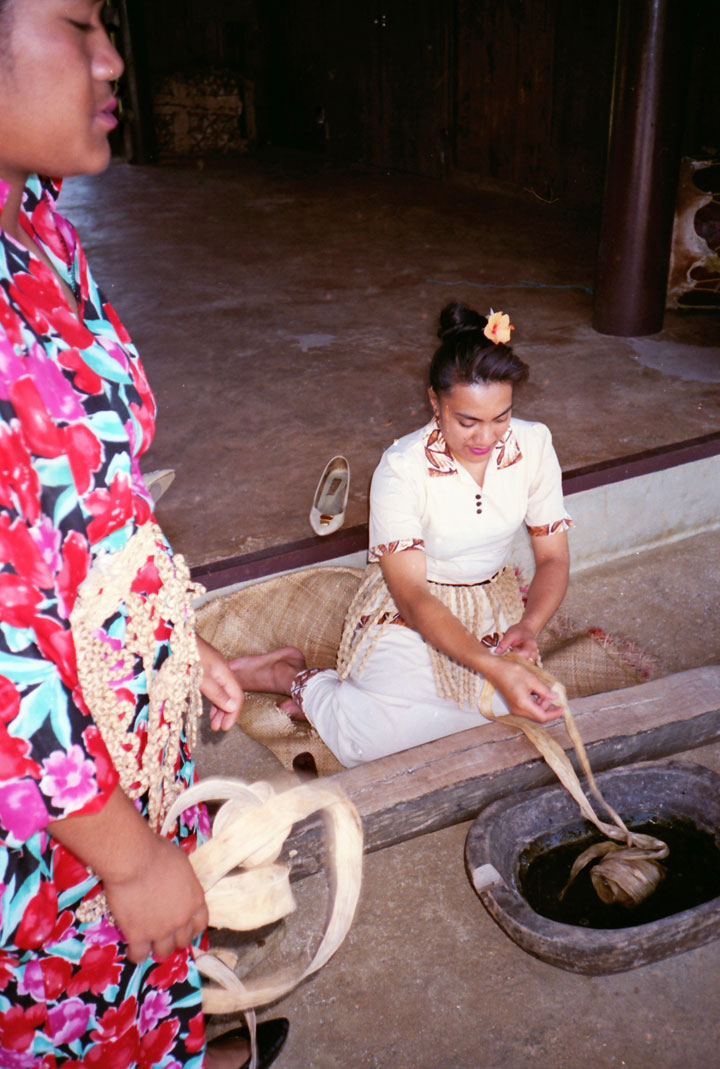 Applying pigment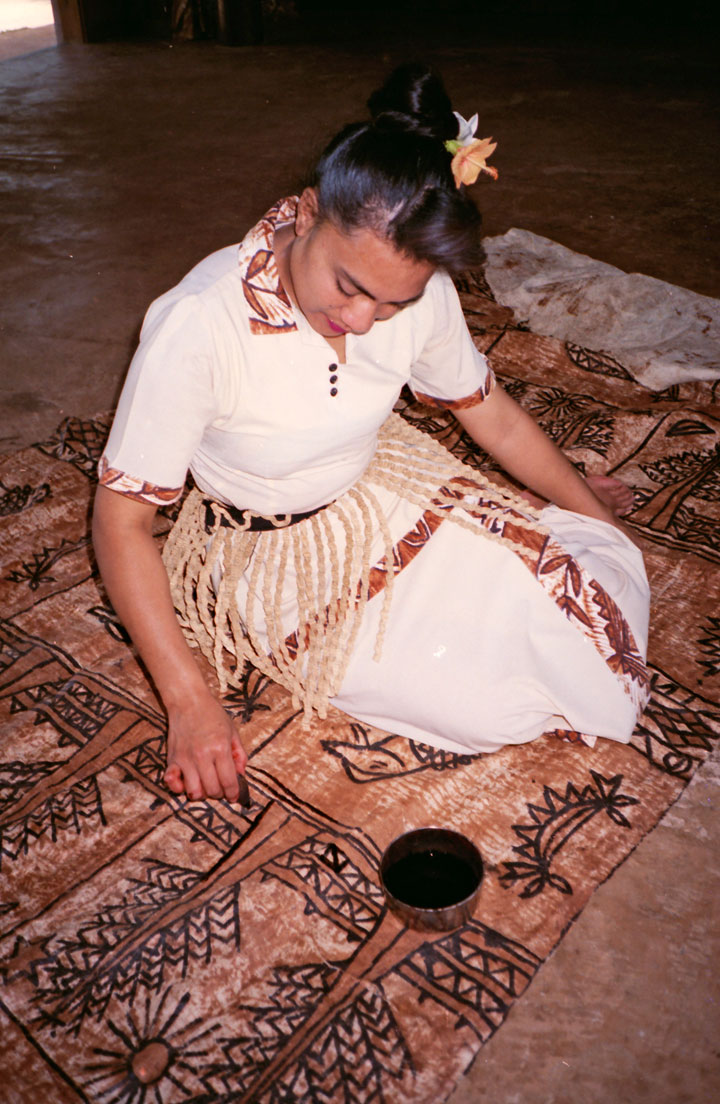 Final ornamentation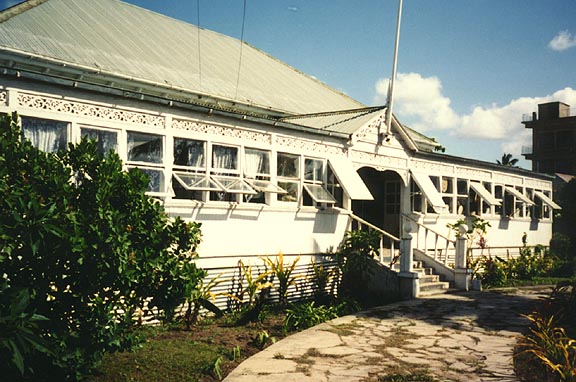 typical building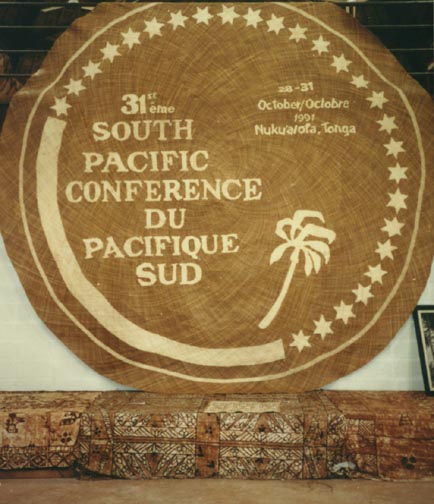 site of conference in 1991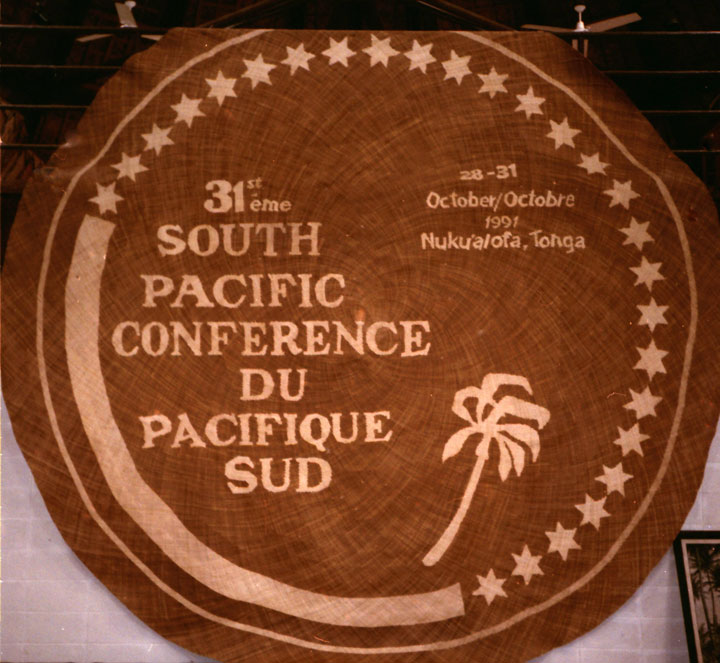 Other Photos of the Kingdom of Tonga
Photos from the Tongan Countryside


Other Pacific Islands
In the Pacific are many islands with very diverse peoples and cultures.
Many have been largely untouched by Western civilization.
To visit these is a unique experience.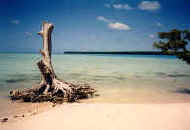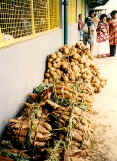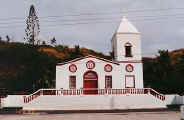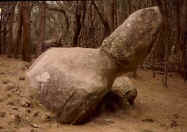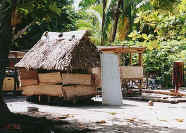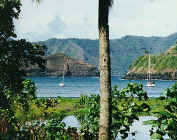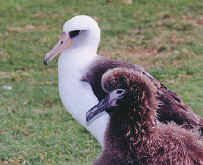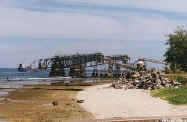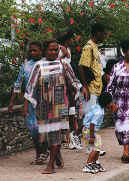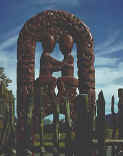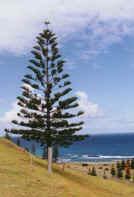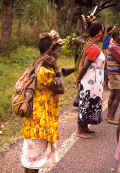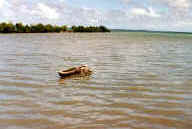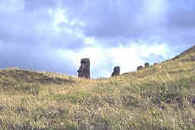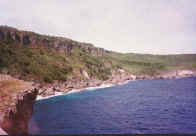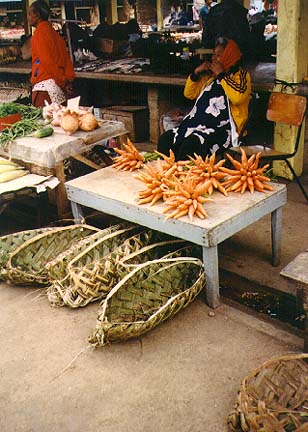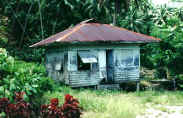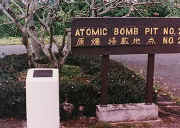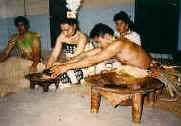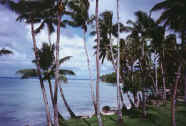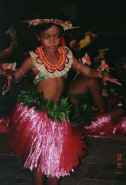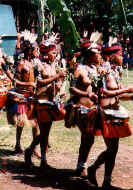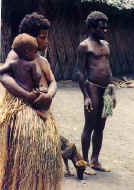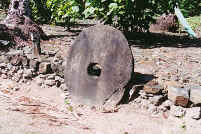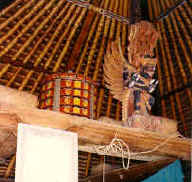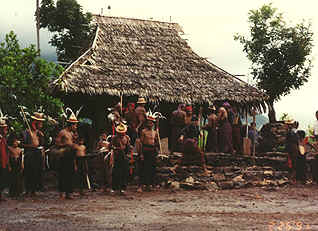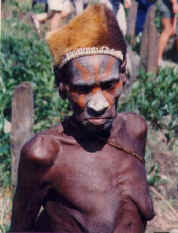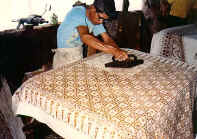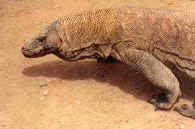 The Indonesian Island of Komodo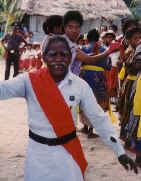 The Indonesian Islands of MOLUKA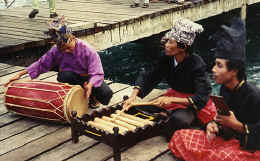 The Indonesian Island of Selayar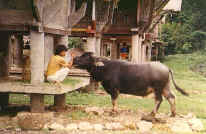 The Indonesian Island of Sulawesi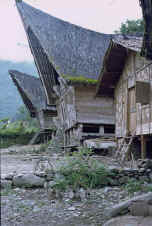 The Indonesian Island of Sumatra