Pusan
Photos from my visit in 1988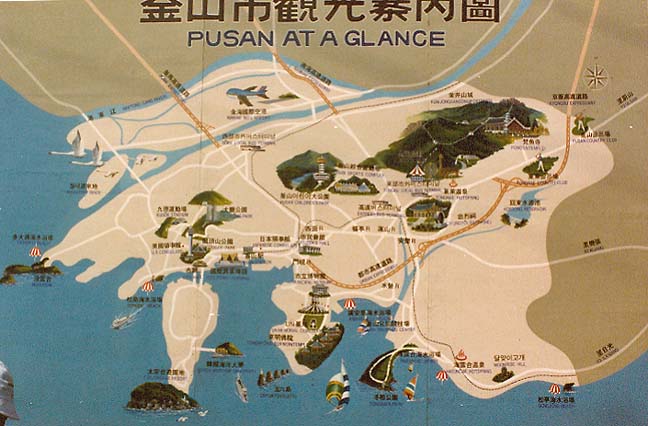 the port city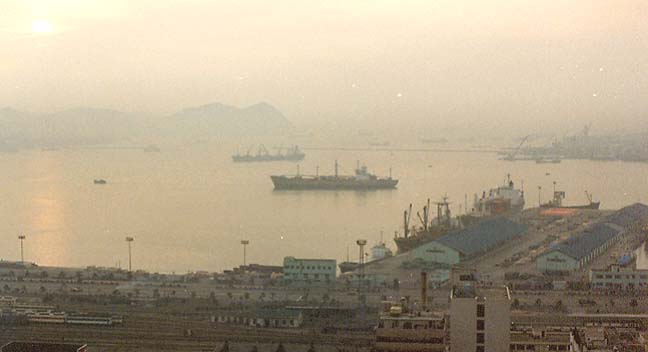 the port
Pusan, city in southeastern South Korea, on Korea Strait. Pusan is the second largest South Korean city and the principal seaport in the republic. Industrial establishments in the city include shipyards, railroad workshops, rubber factories, ironworks, textile mills, rice and salt refineries, and fisheries. The port has ferry service to the Japanese port of Shimonoseki. Pusan has several universities, among them Pusan National University (1946).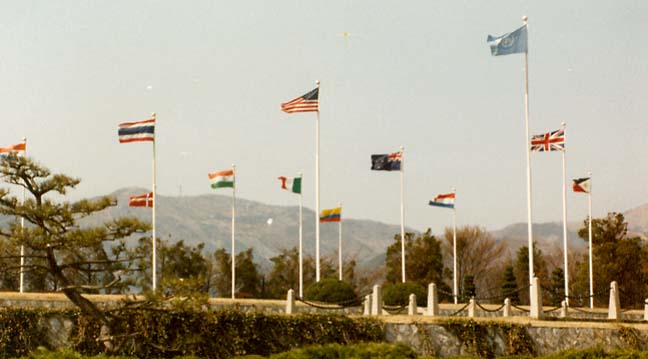 the United Nations cemetery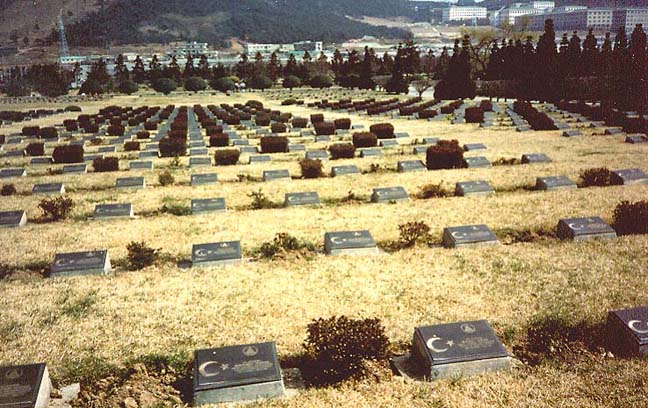 grave markers
(graves of fallen Turkish soldiers in foreground)

Pusan was invaded by the Japanese in 1592. The port was opened to Japanese trade in 1876 and to general foreign commerce in 1883. After 1910, when Korea became a Japanese protectorate, the city was the center of a flourishing trade with Japan. During the Korean War (1950-53), Pusan was a major port of entry and supply depot for United Nations forces. Population (1995) 3,813,814.

Text from Microsoft Encarta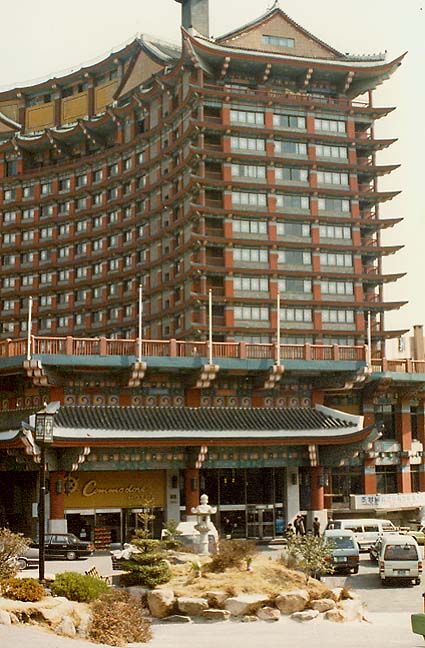 the Commodore Hotel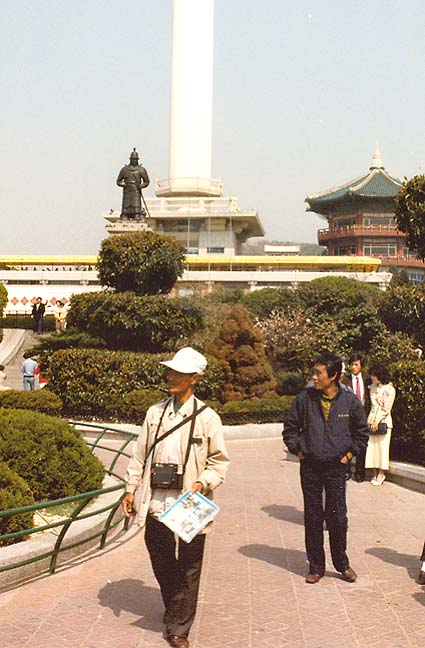 the Pusan tower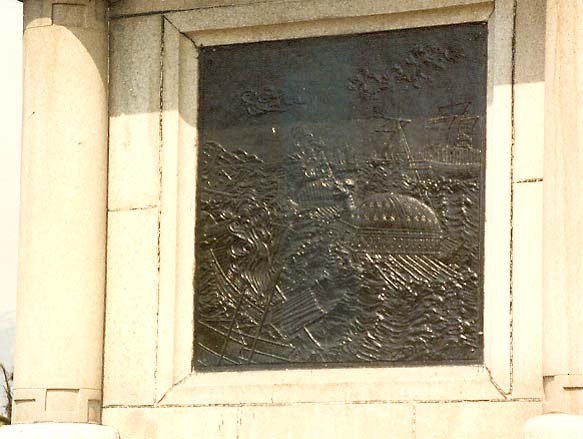 plaque on the tower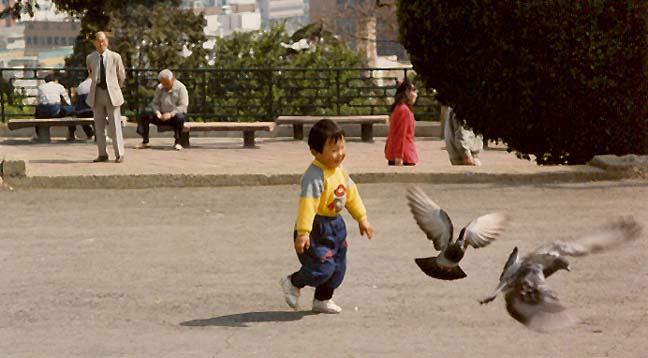 child chasing a pigeon on Easter Day 1988

Pusan Market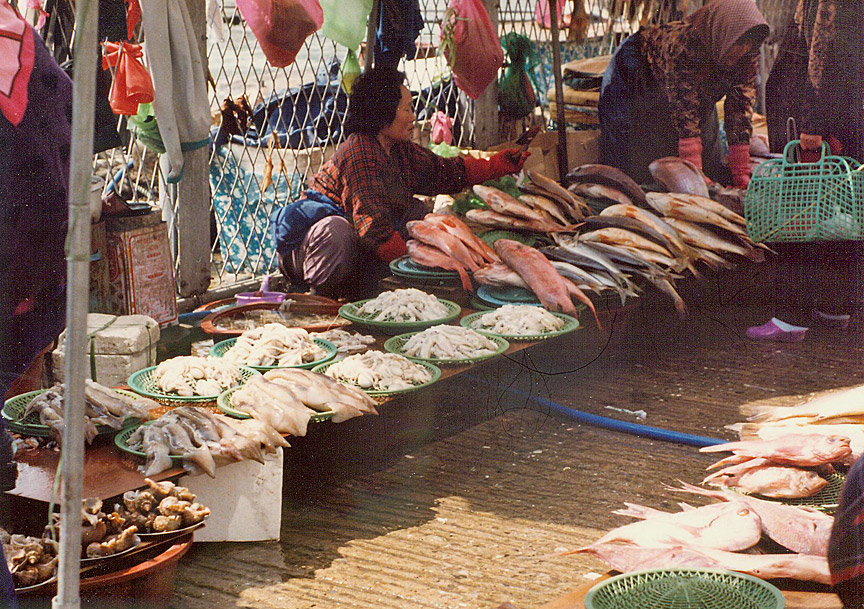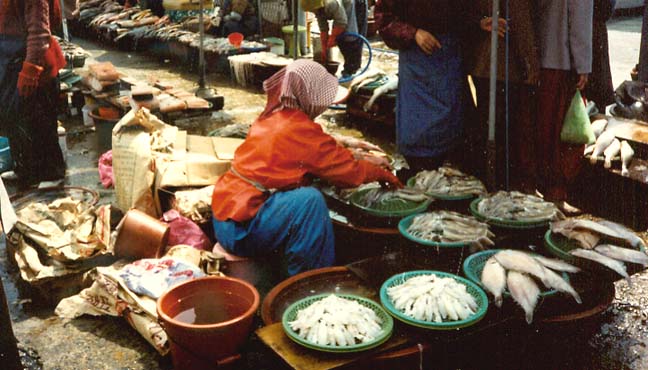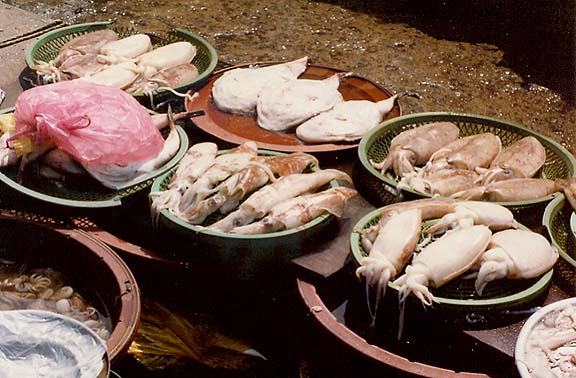 squidid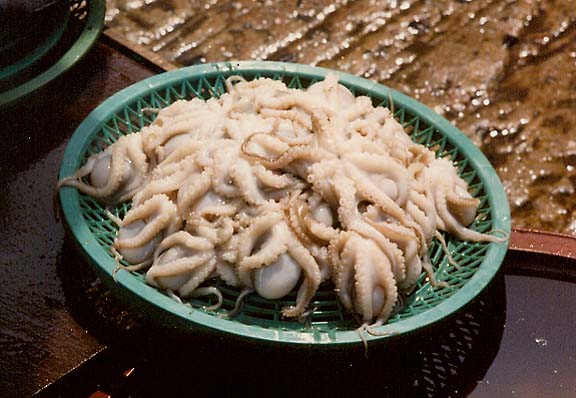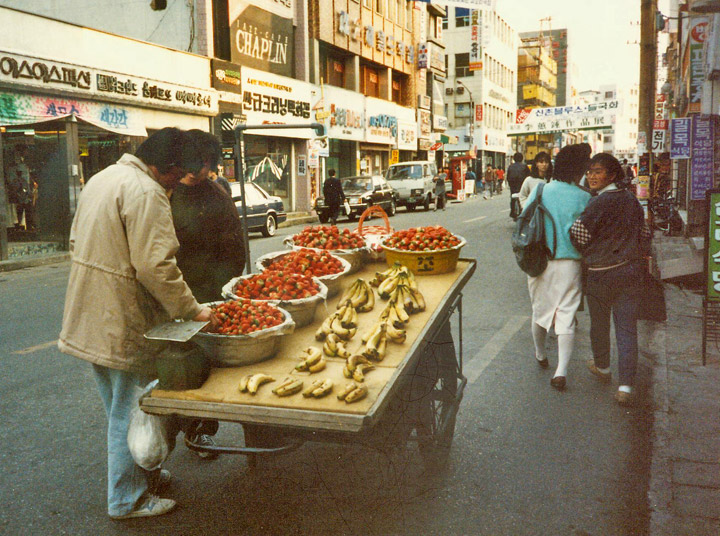 vegetableses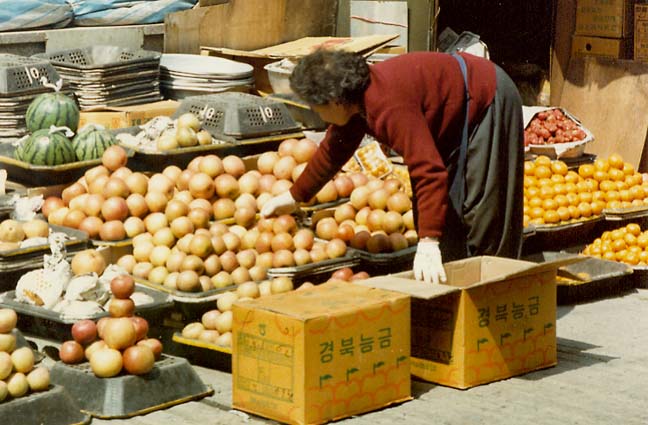 fruit seller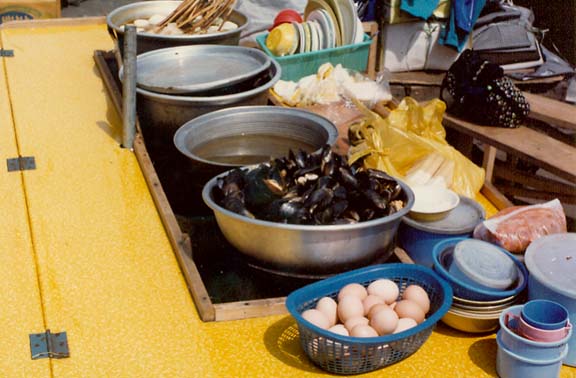 mussels and omelet ?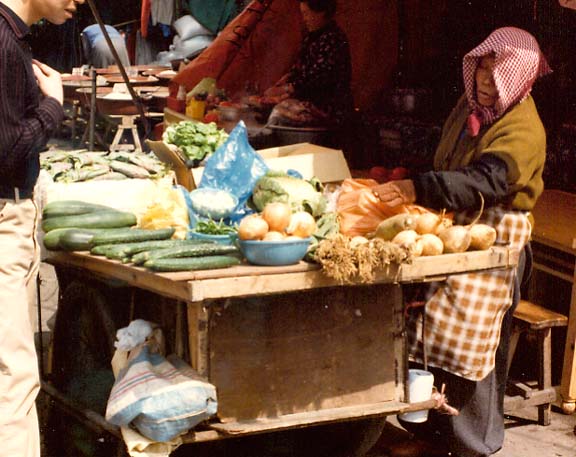 vegetable seller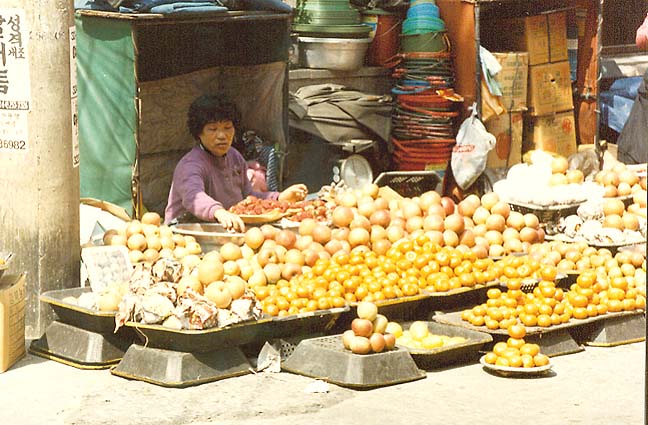 fruit seller