Aleppo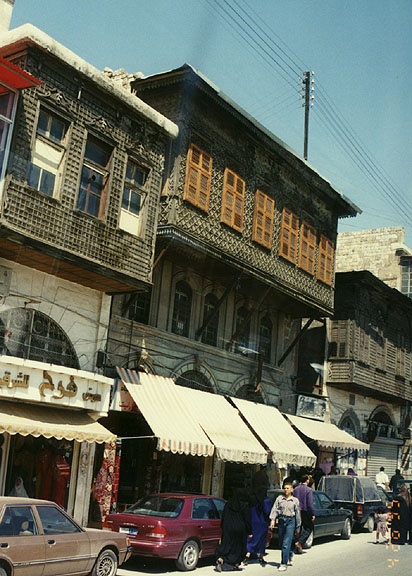 street in old town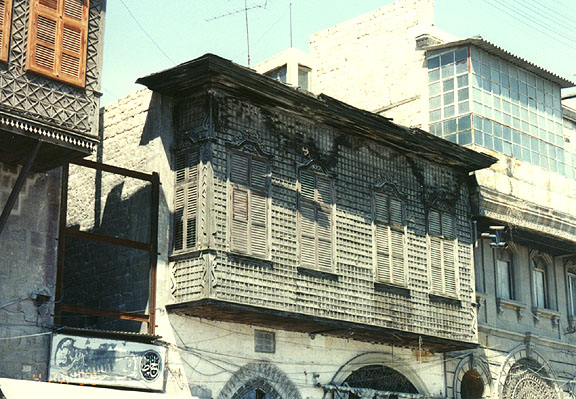 screened balconies
(so the women can get fresh breezes and still be shielded from sight)


Halab

or Aleppo (ancient Beroea), city in northern Syria, capital of Halab Governorate. It lies on a plateau 427 m (1400 ft) high, midway between the Mediterranean Sea and the Euphrates River. The second largest city of Syria, Halab is an agricultural trading center and has factories producing carpets; silk, cotton, and wool textiles; silverware and gold ware; leather goods; and embroidery. Halab consists of an old and a new town; the former is enclosed within a wall dating from medieval times.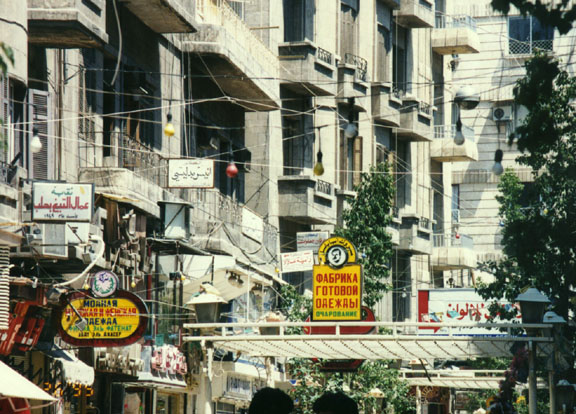 restaurant in old town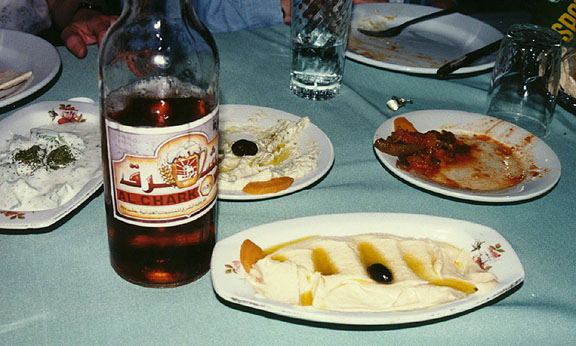 humas as a first dish
Among the most important buildings are the modern citadel, surrounded by a moat and standing on a hill 61 m (200 ft) high, and the Mosque of Zacharias, said to contain the tomb of Saint John the Baptist's father.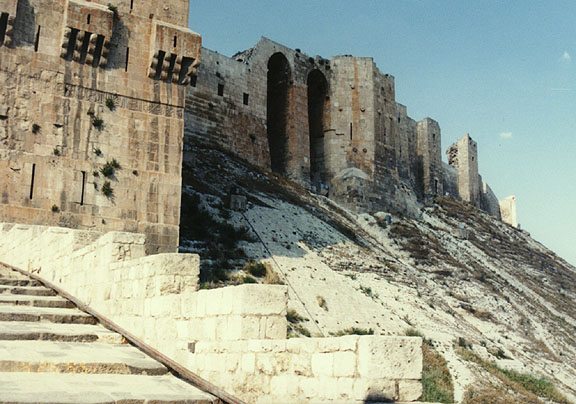 walled city
Photos of the Citadel of the walled city
Also in Halab are a number of European schools and Christian churches and missions. The University of Halab was founded in 1960.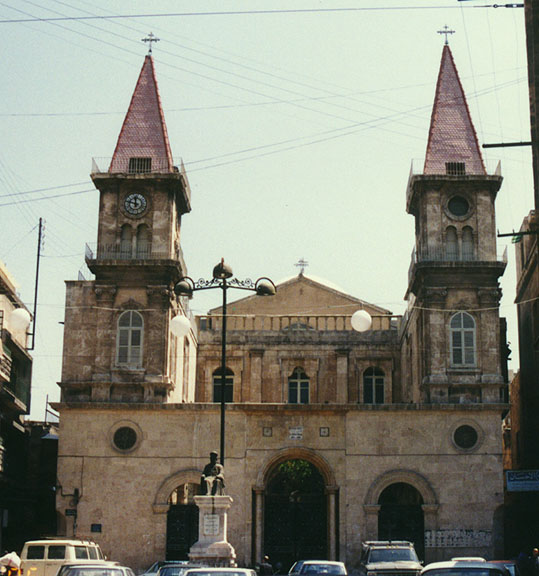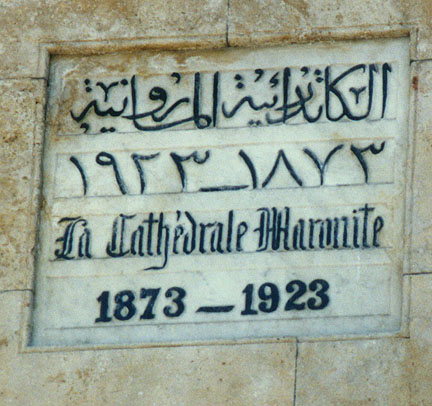 Maronite Cathedral
The city is connected by rail with Damascus, and with Beirut (Bayrūt), Lebanon, and by caravan route with Iraq and parts of Kurdistān. In the 3rd century AD, Halab became the greatest center of trade between Europe and lands farther east. The history of the city, which was settled by the Hittites before 1000 BC, parallels that of Syria. Population 1,582,930 (1994).
Photos of the Gregorian Armenian church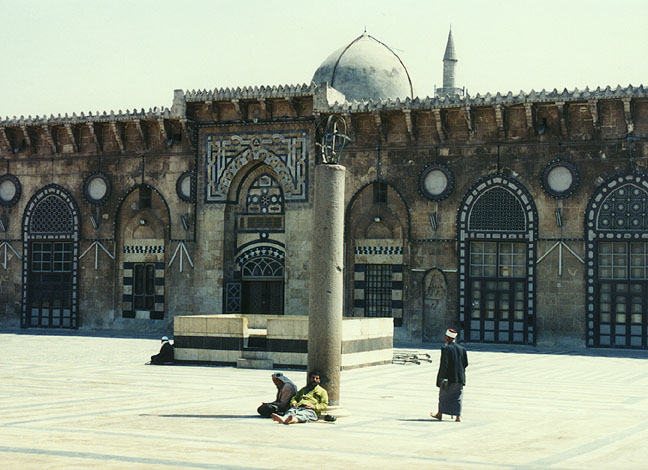 at the Great Mosque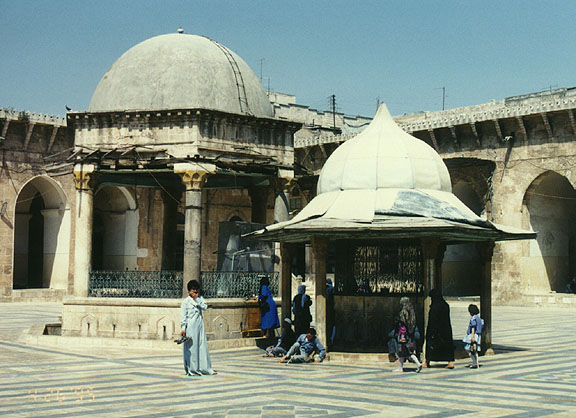 the courtyard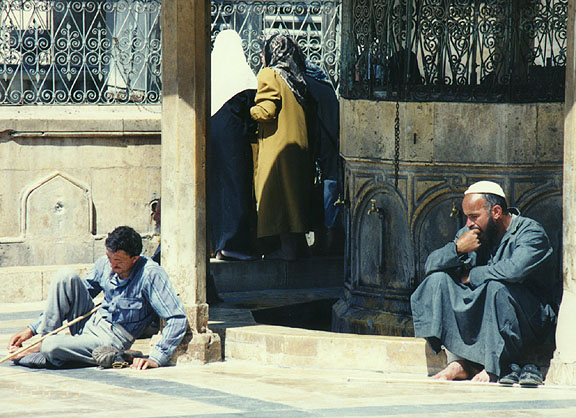 place to wash prior to prayer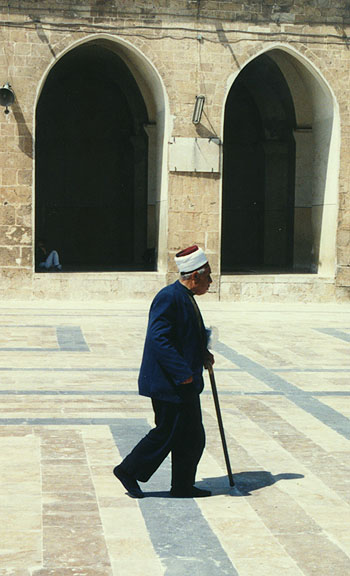 going to prayer
women on the street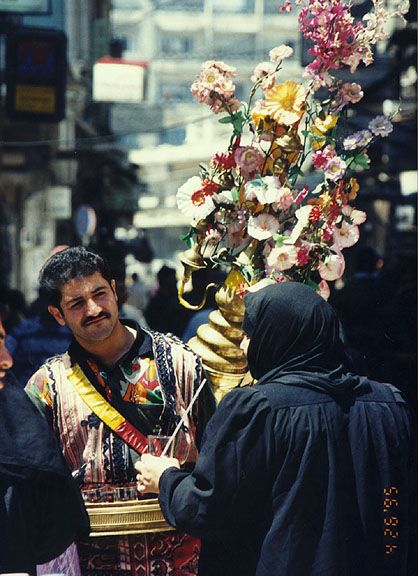 man selling soft drinks probably "Sous" or "Tamer Hindi"
the flowers are for decoration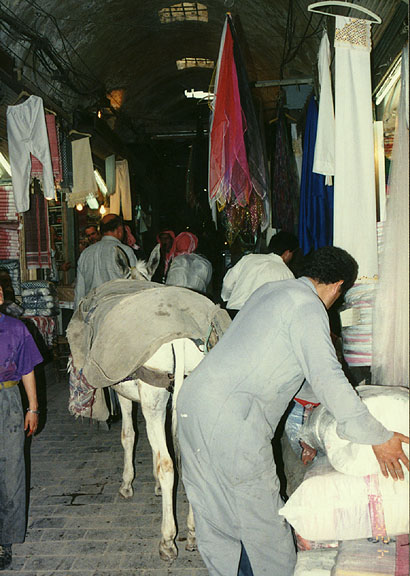 donkey delivery in the covered Suqs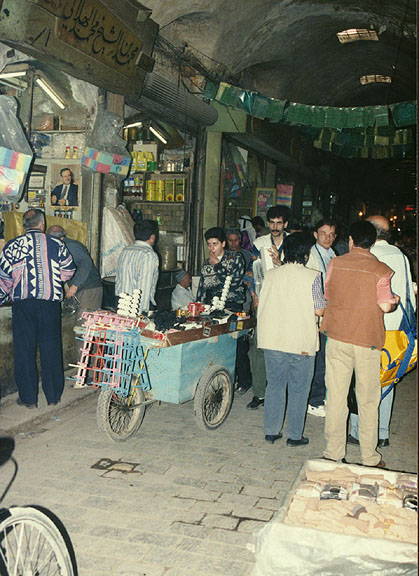 the shops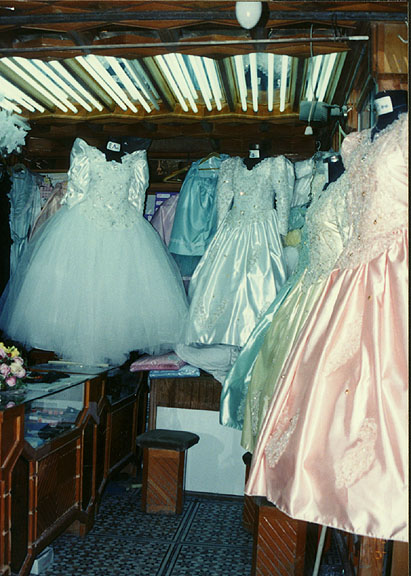 to purchase wedding dresses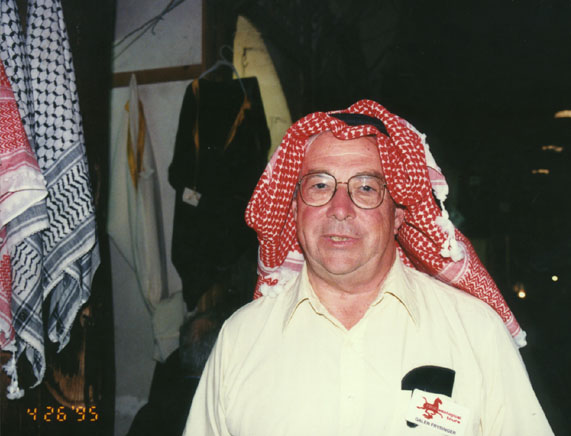 or for "The Traveler" (modeling his new headdress)