Castillo de San Felipe de Barajas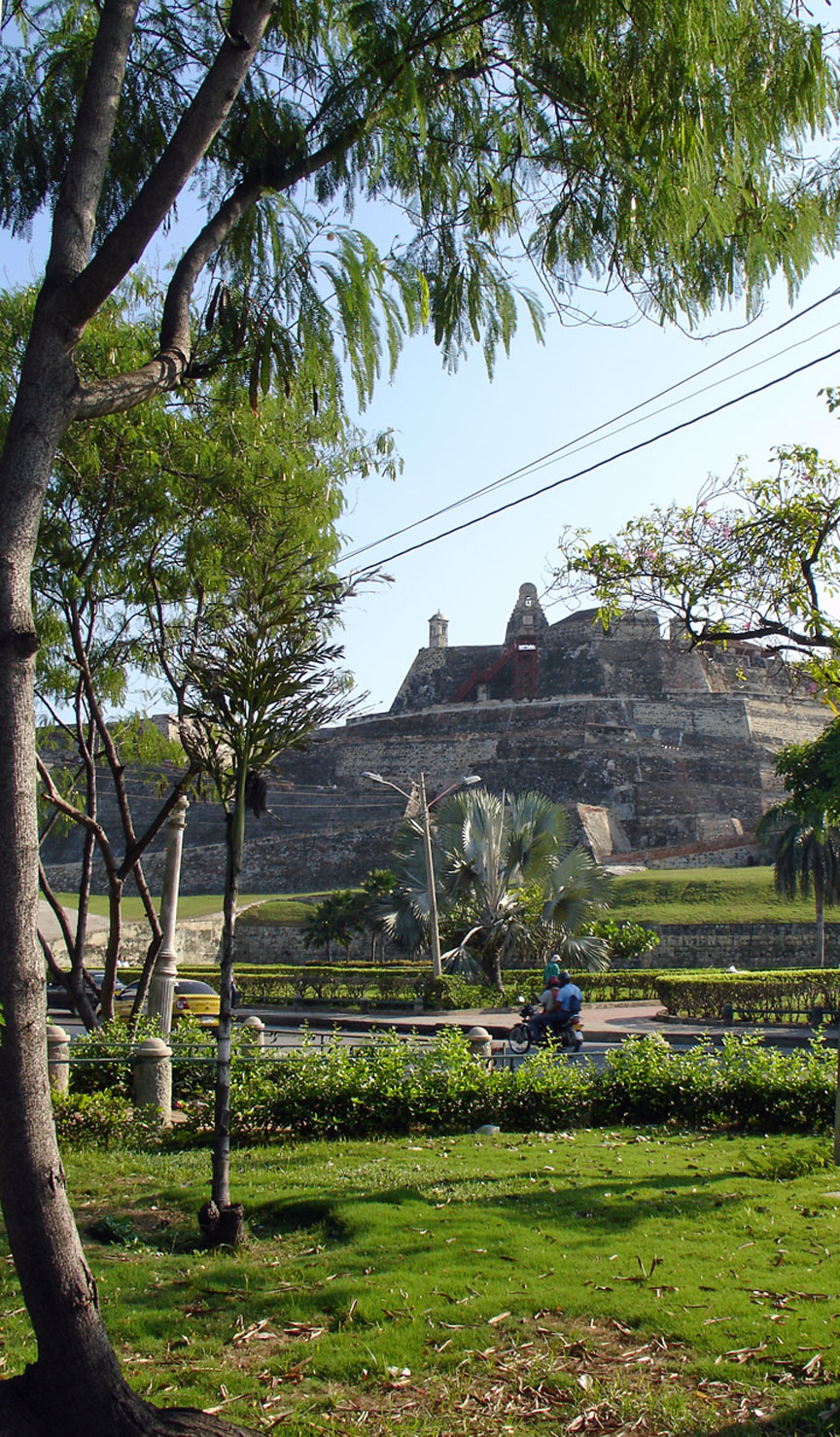 Castillo de San Felipe De Baraja
The historic Spanish Fortress "Castillo de San Felipe De Barajas," majestically stands guard on a hillside overlooking the city and harbor.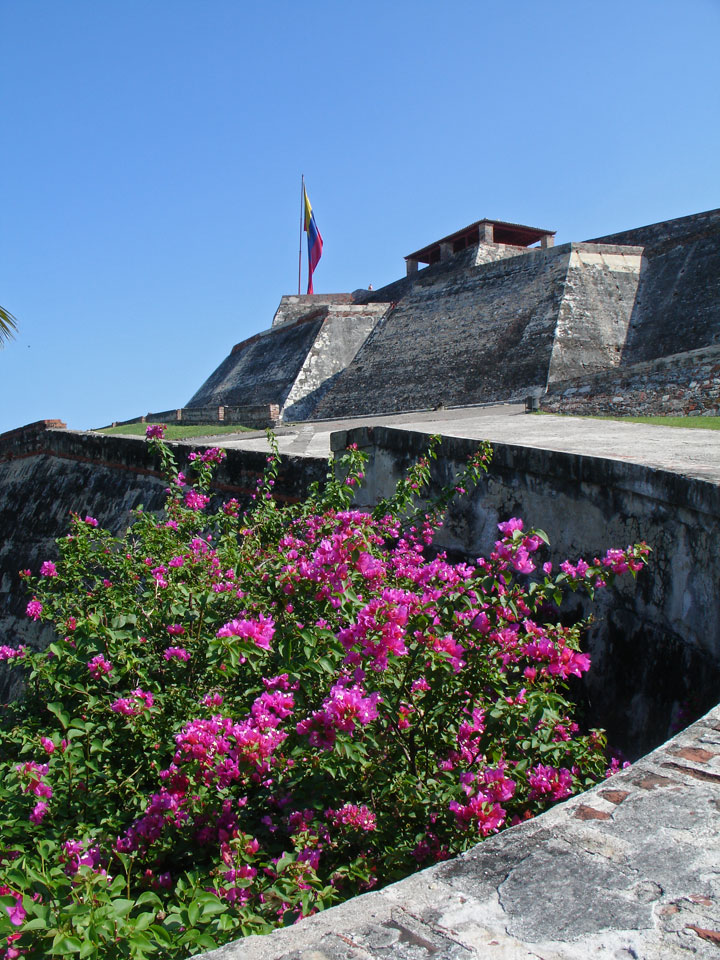 In Cartagena there are a handful of impressive Spanish forts, including the 17th-century Castillo de San Felipe de Barajas, undoubtedly the greatest and strongest fortress ever built by the Spaniards in their colonies.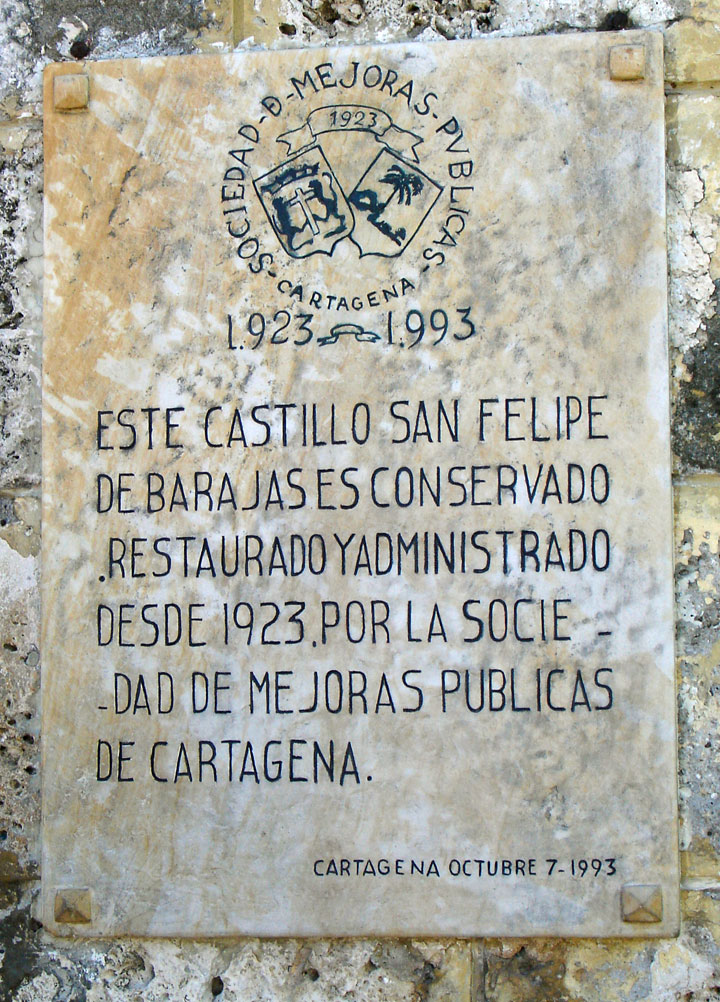 Cartagena was founded in 1533 by Spanish Conquistador Explorers led by Pedro de Heredia. Within months of their landing, they had decimated and enslaved the indigenous native Calamari tribe of Indians and became the masters of this soon to be very important port. It became the treasure city of the Spanish Main and served as the primary transshipment port for precious gems and minerals destined for the coffers of King Ferdinand. Many Spanish Galleons, laden with riches from the new world, were attacked and seized by Pirates and English war ships. King Ferdinand ordered the city to be fortified to protect Spain's treasures. The fortress you see today and the Castillo San Felipe took nearly 200 years and 245 tons of gold to build.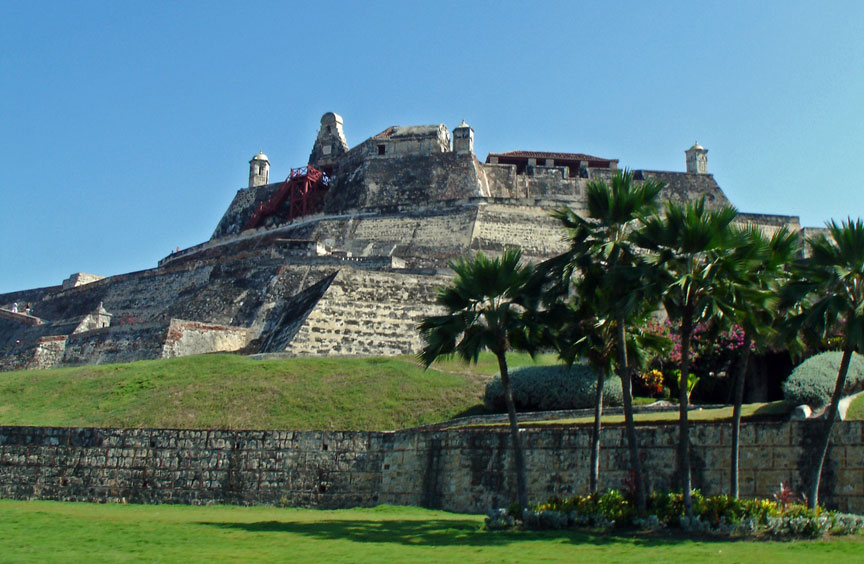 Cartagena suffered invasions and sackings in 1544, 1560 and in 1586 (by Sir Francis Drake). In 1741, the English Commander, Edward Vernon, with 186 ships and 25,000 men laid a three month siege to the city. He was so certain that Cartagena would be his, he had a medal struck commemorating his expected victory. However, the Spaniards, outnumbered seven to one, held firm behind their walls and fortresses. The smaller cannons on the English ships were able to bombard the outer walls of the fortress seen today as you drive along Boca Grande beach but could not reach the distances and heights of Castillo San Felipe. The castle's cannons on the other hand, made prime targets of the English ships whenever they ventured within range. Vernon lost over 70 ships and 10,000 men in his ill fated attempt to take the city.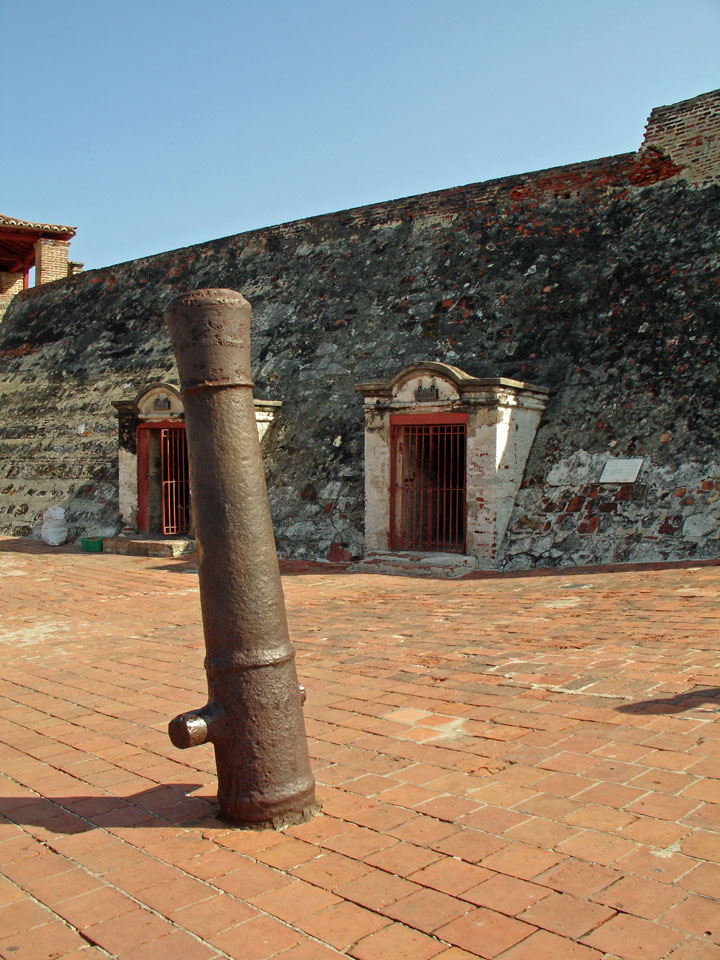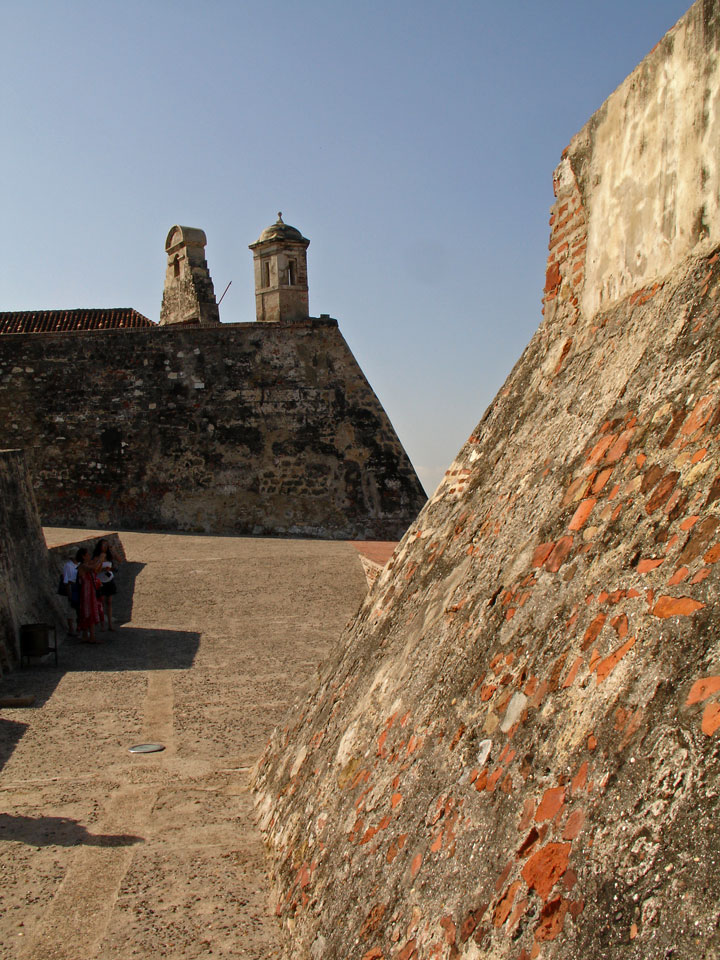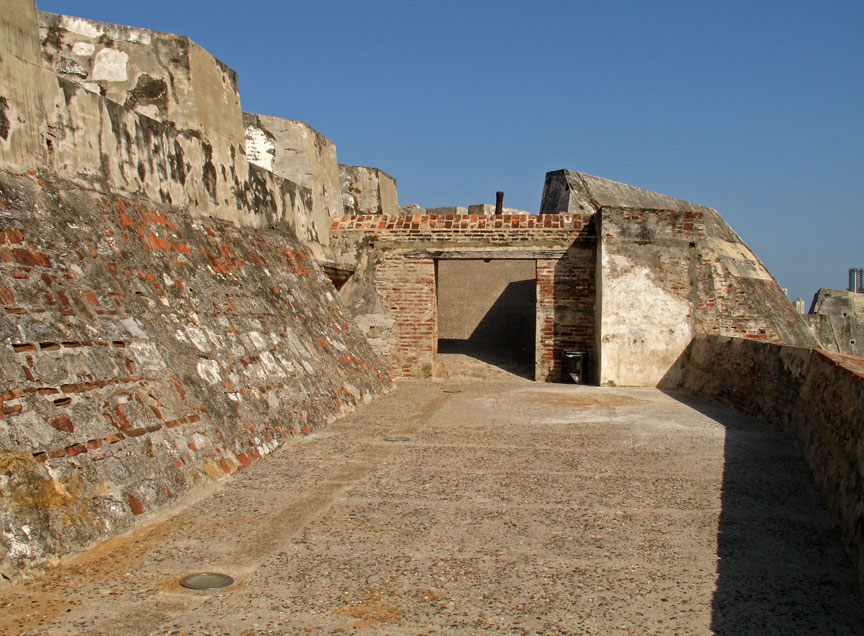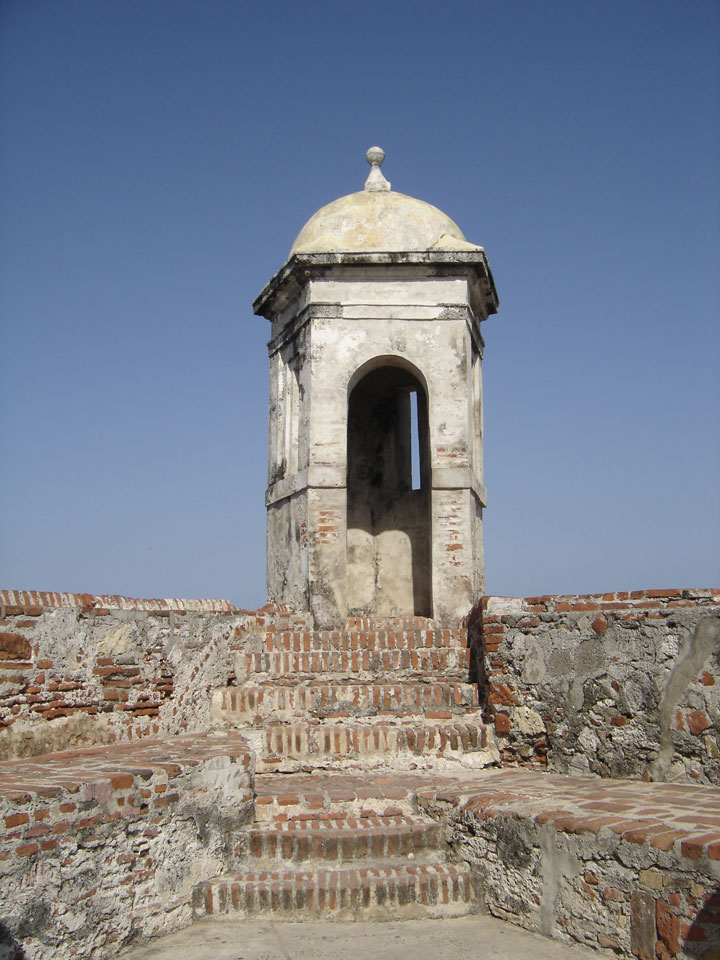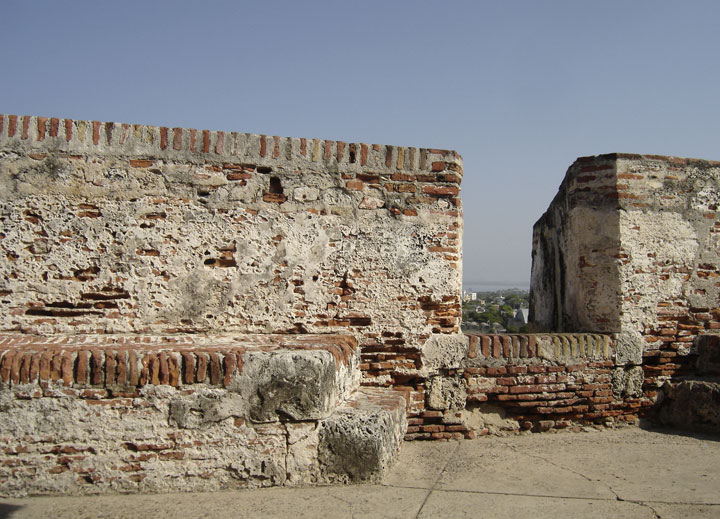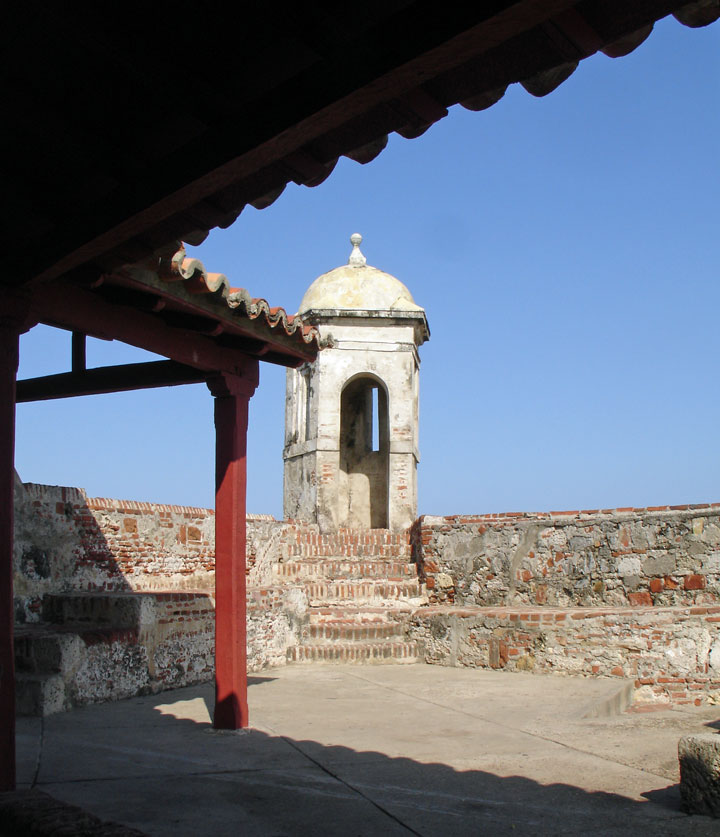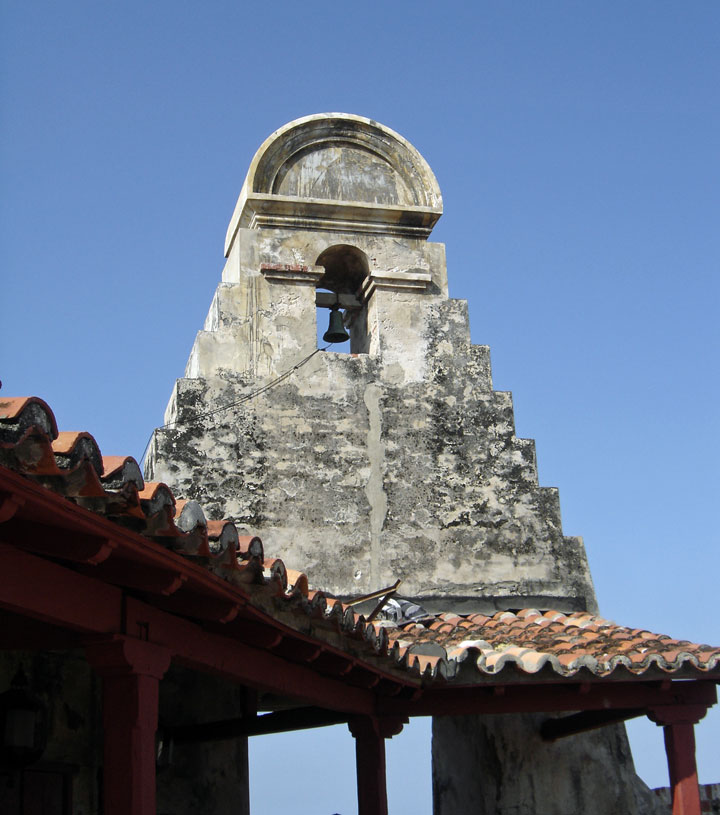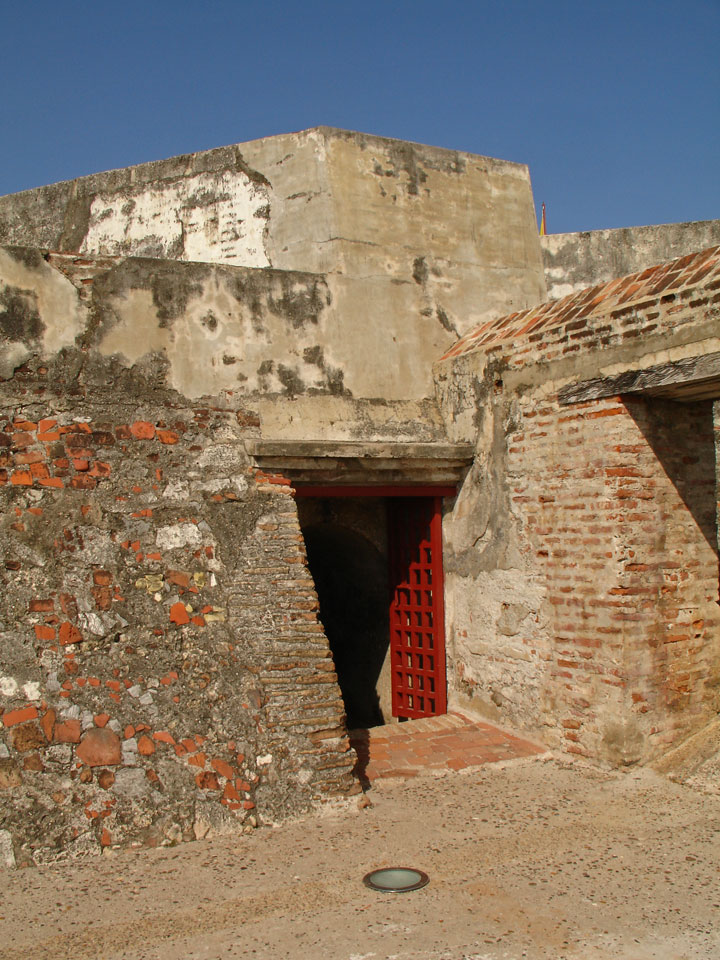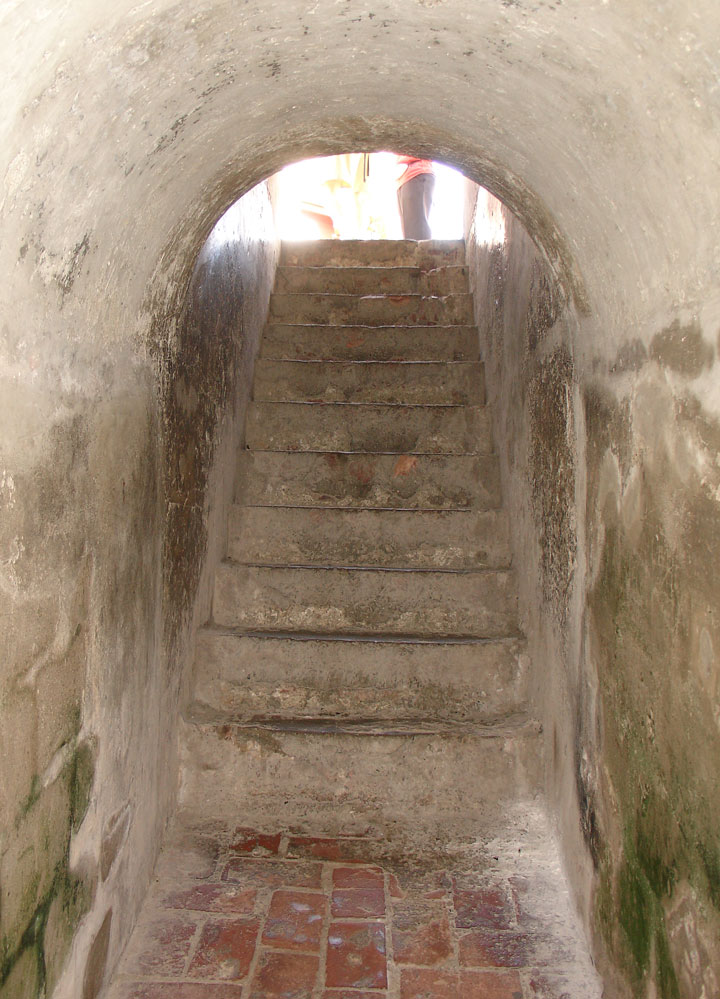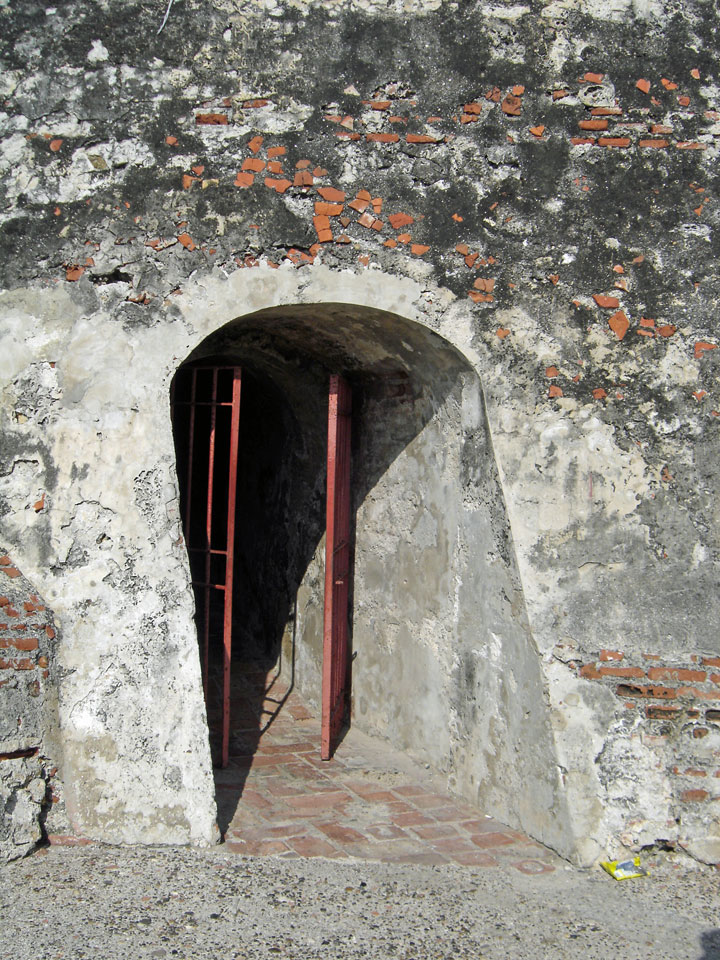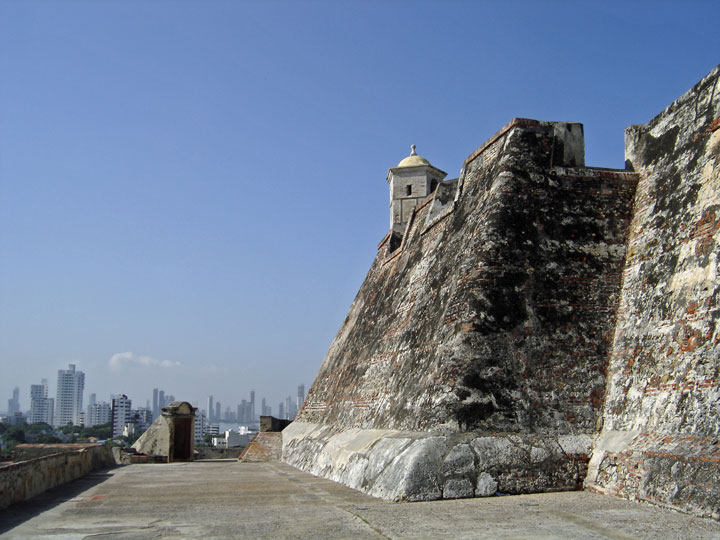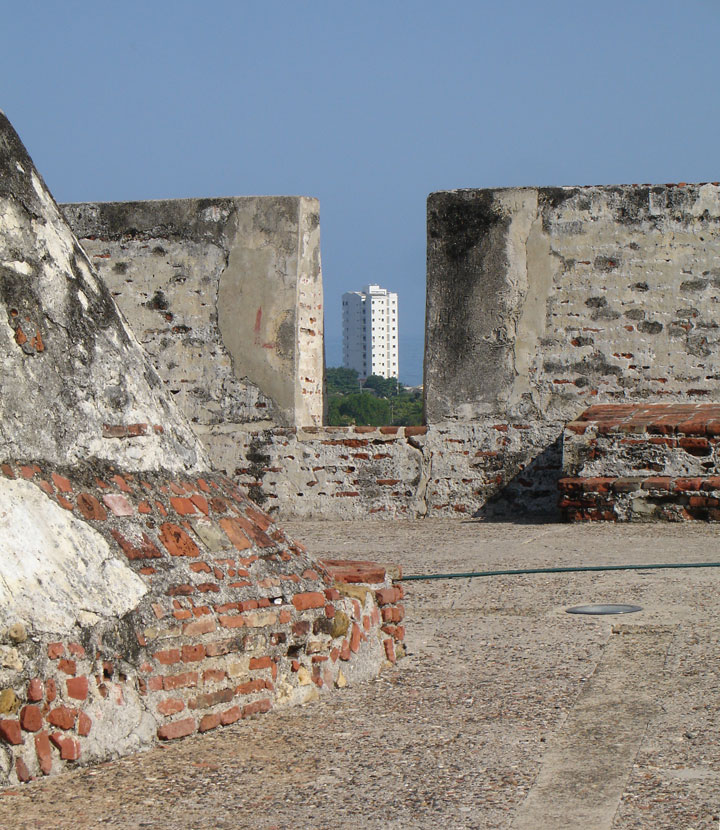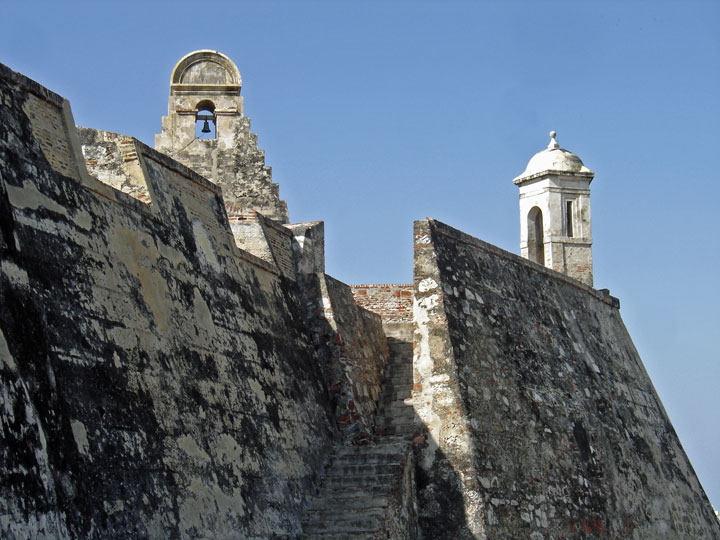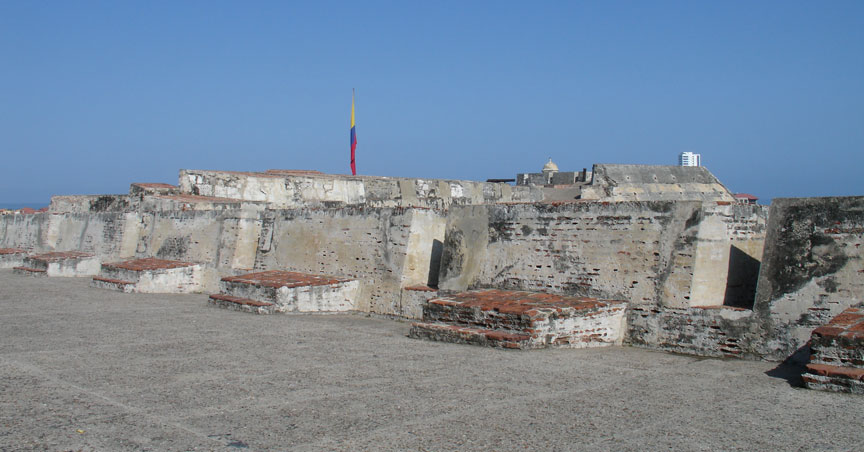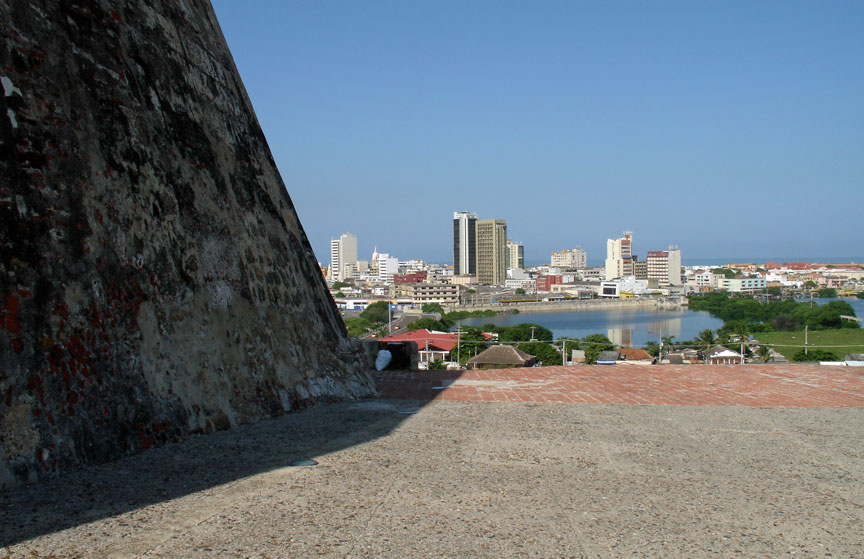 view of new Cartagena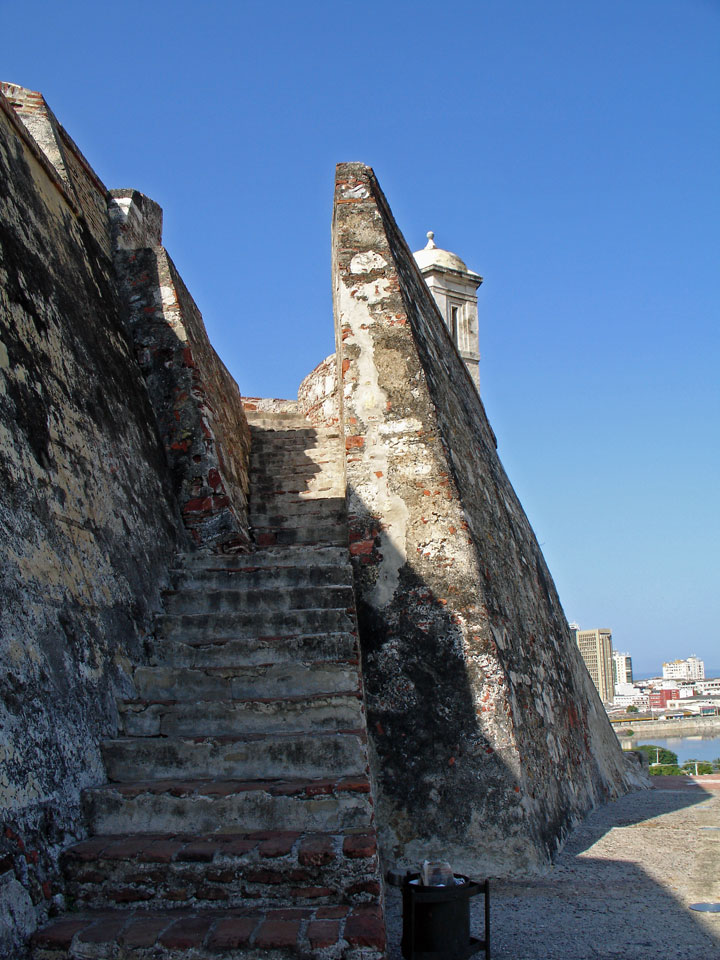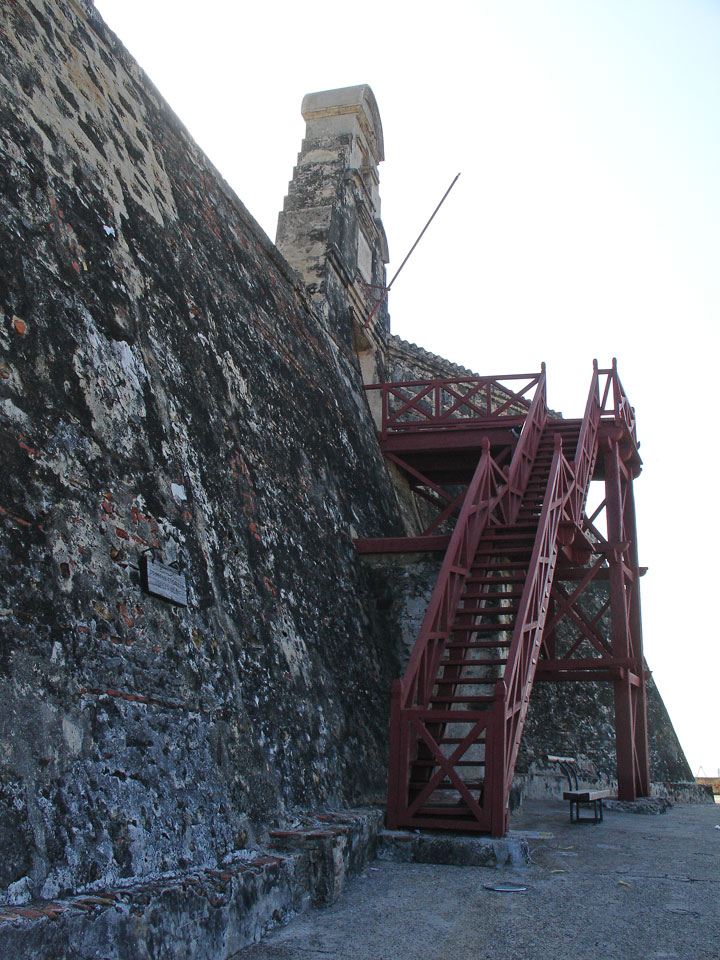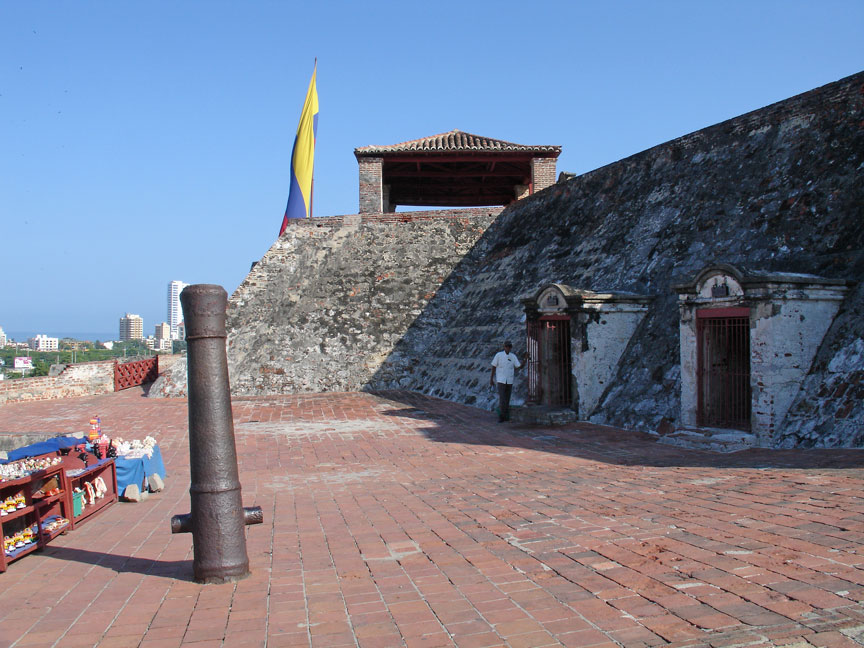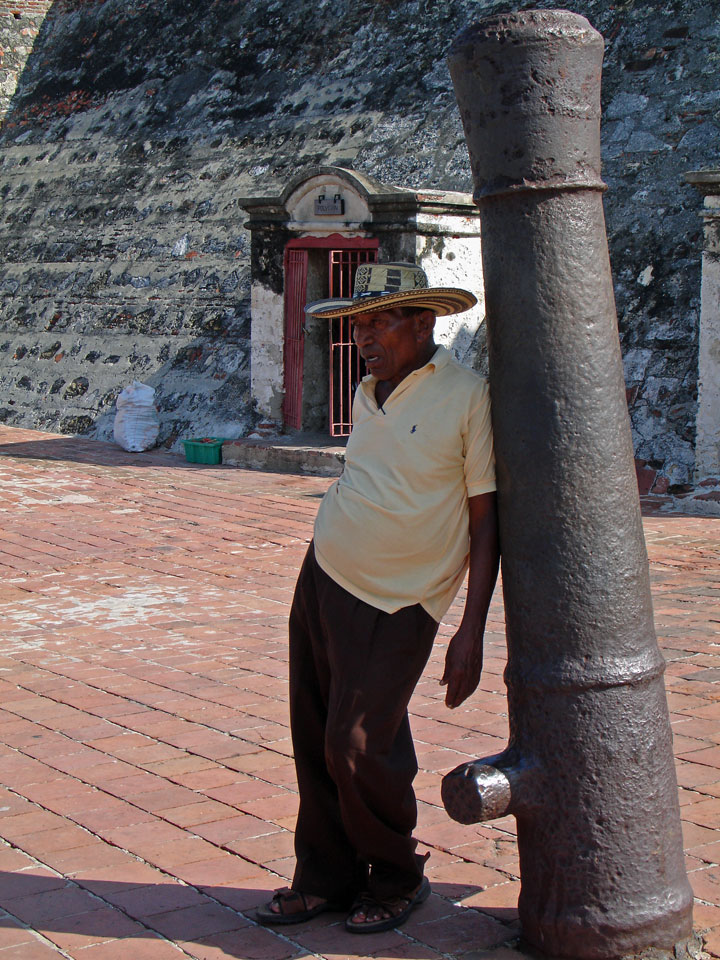 holding up the cannon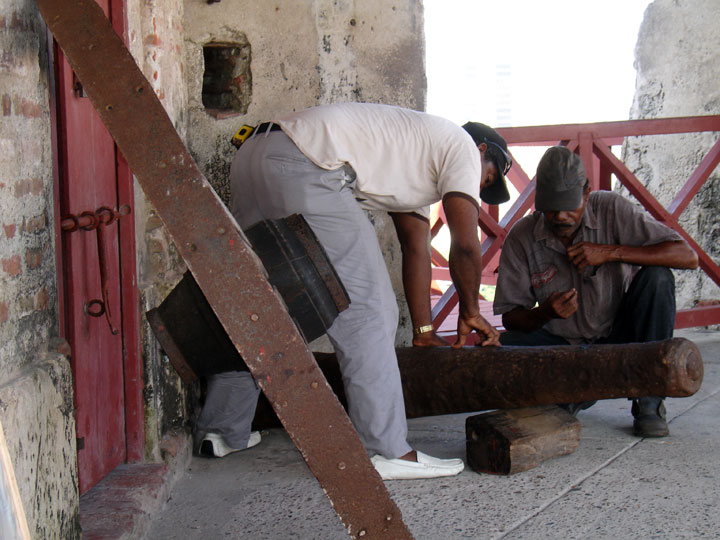 inspecting the cannon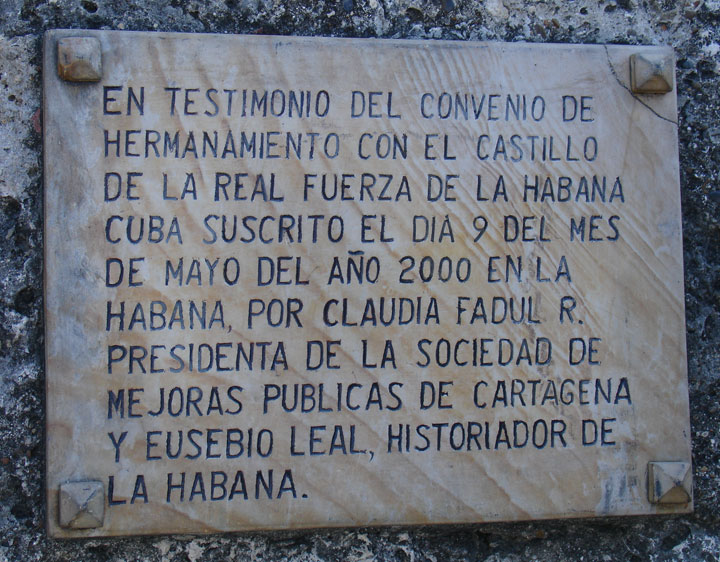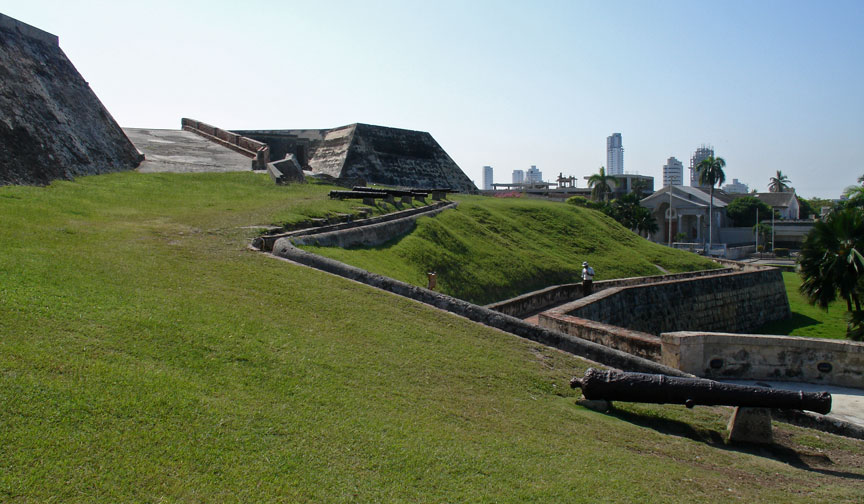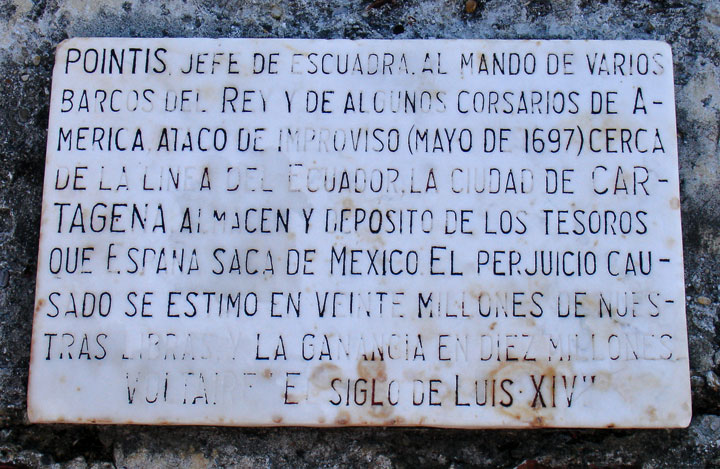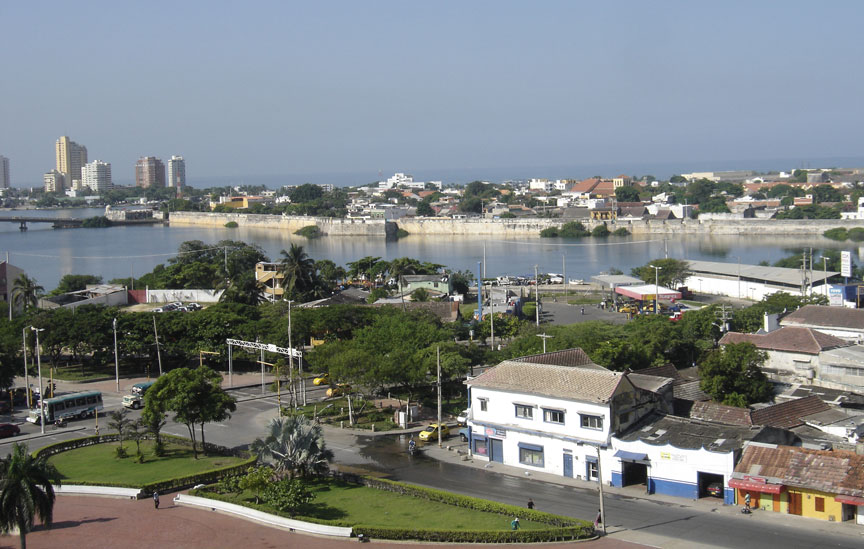 View of old Cartagena (the walled city)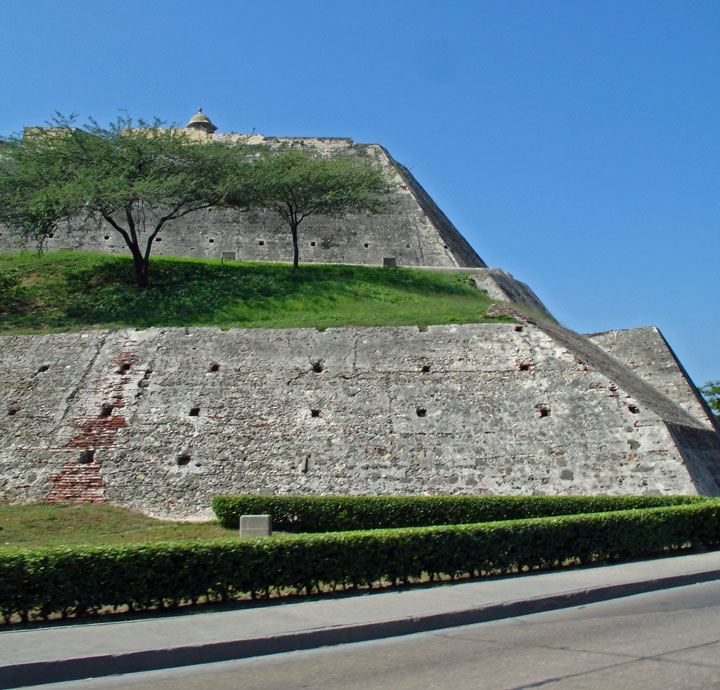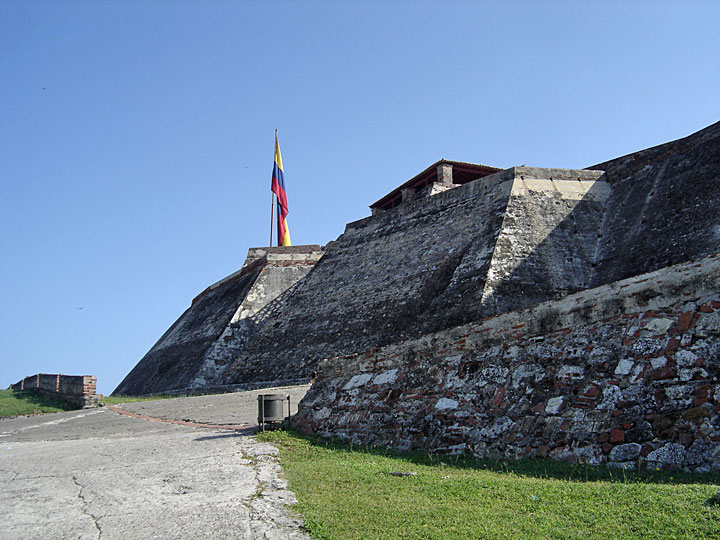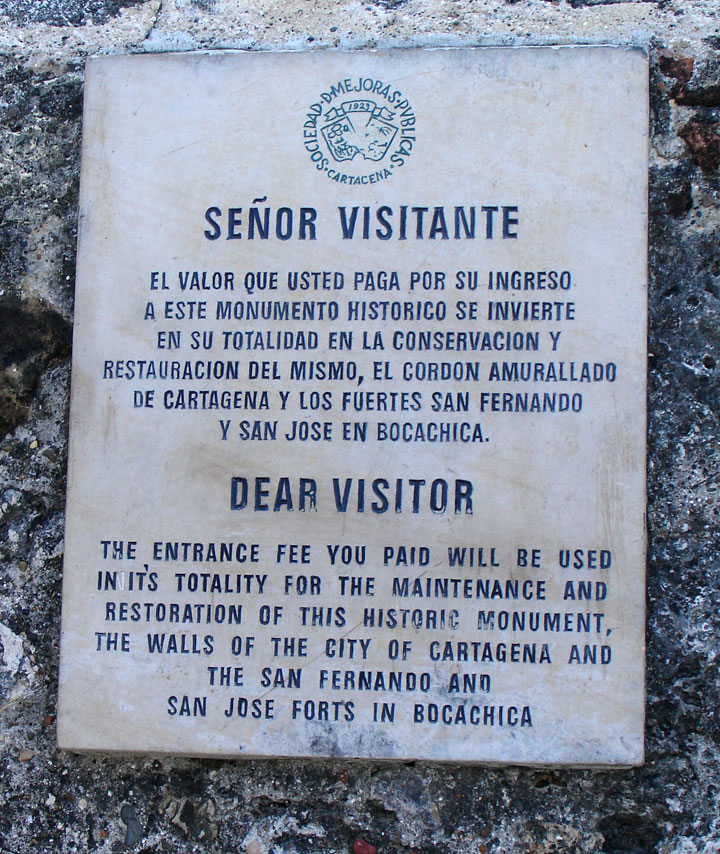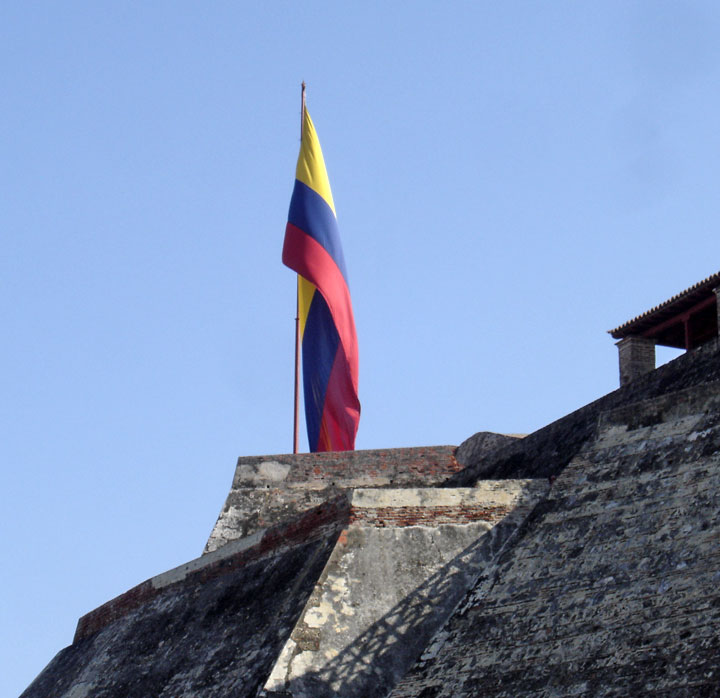 ---
---