Plaza de Bolívar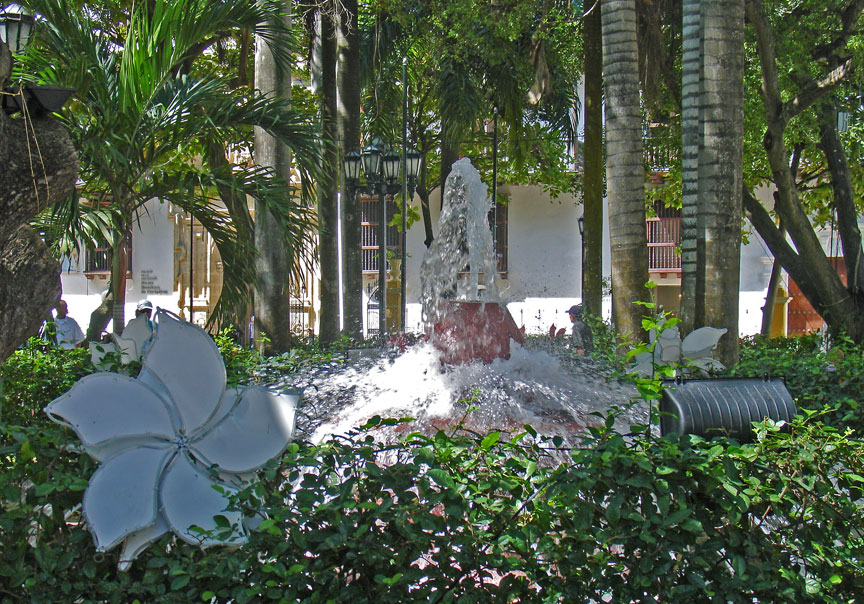 Plaza de Bolívar
First known as Plaza de la Iglesia, then as Plaza Mayor; place where great military acts were presented at the time, but in 1610, when the Saint Inquisition Tribunal was installed in Cartagena de Indias it took the name of Plaza de la Inquisición.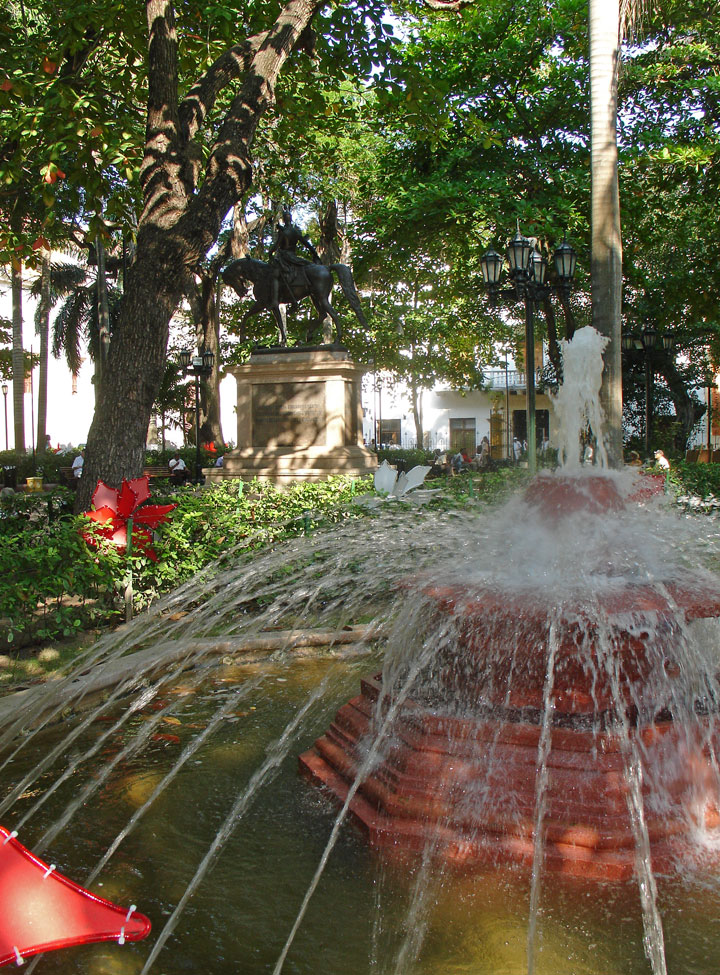 Before, this park was a plaza where bullfights took place, here was were the town's taste for bullfights started.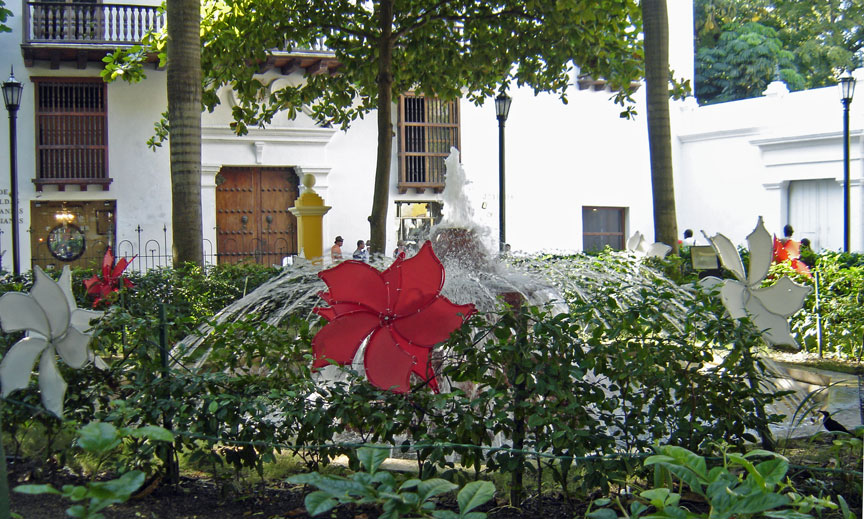 On November 11th of 1896 is inaugurated the park where four years later the statue on a horse of the Libertador Simón Bolivar was placed, and today honors his name as Plaza de Bolivar.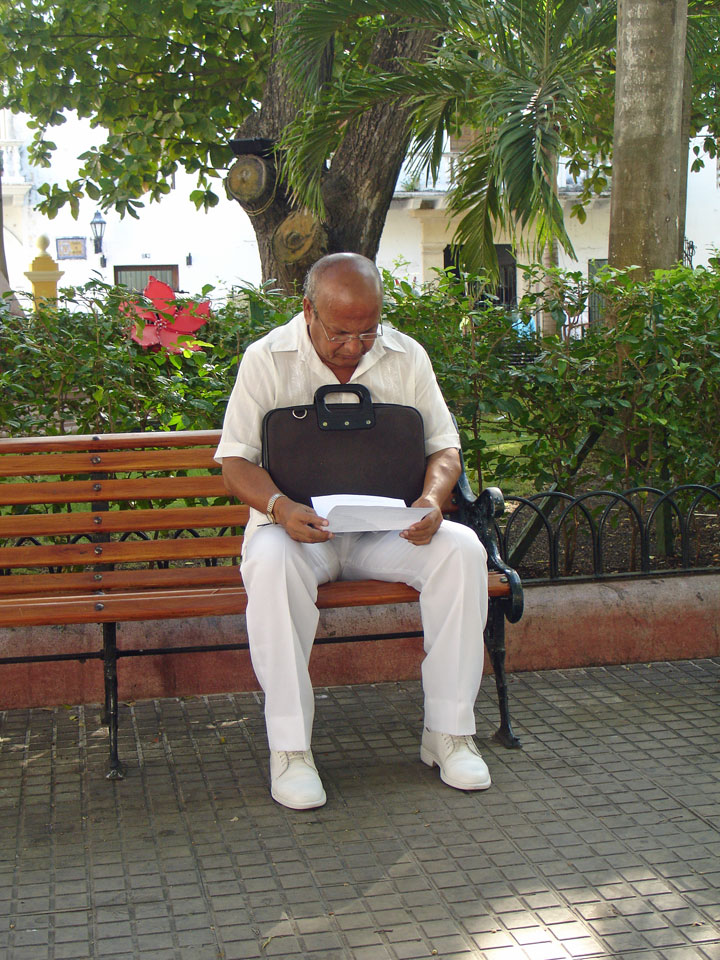 preparing for the day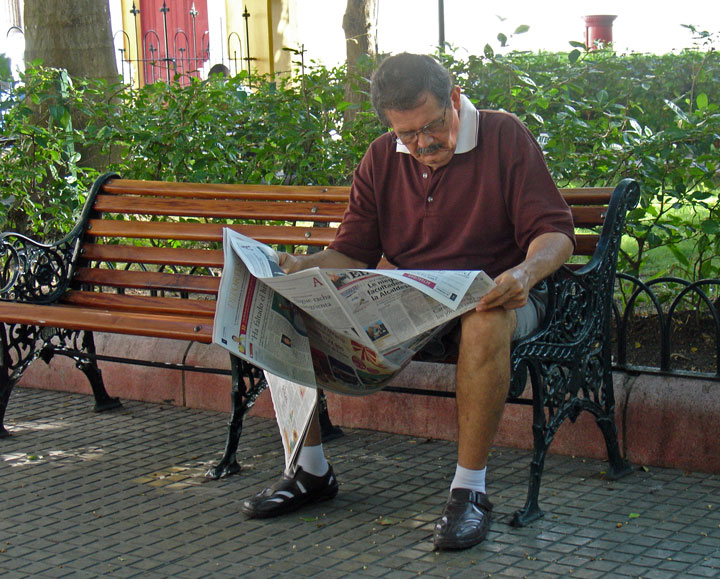 becoming informed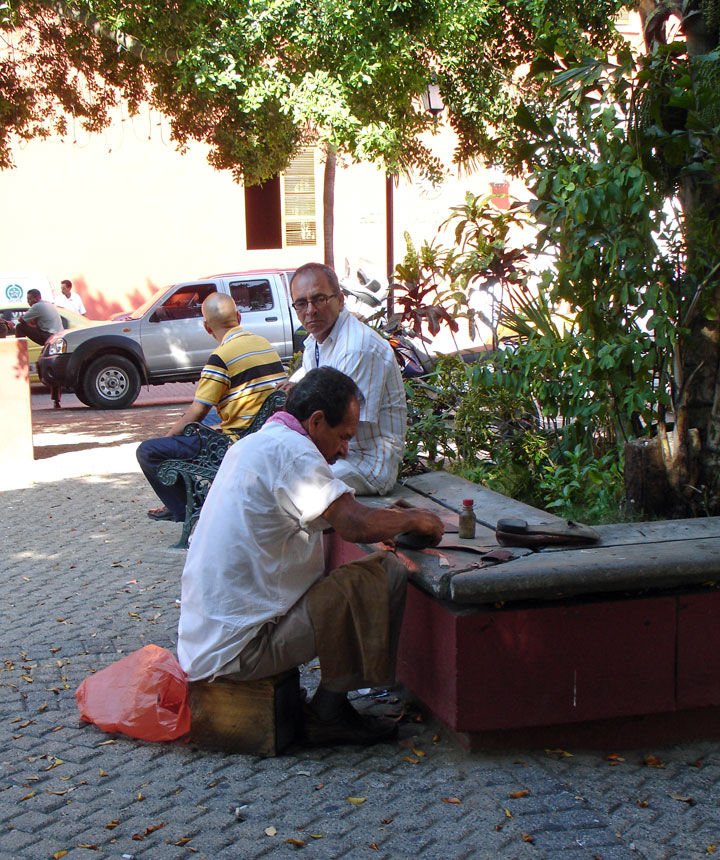 shoe repair
---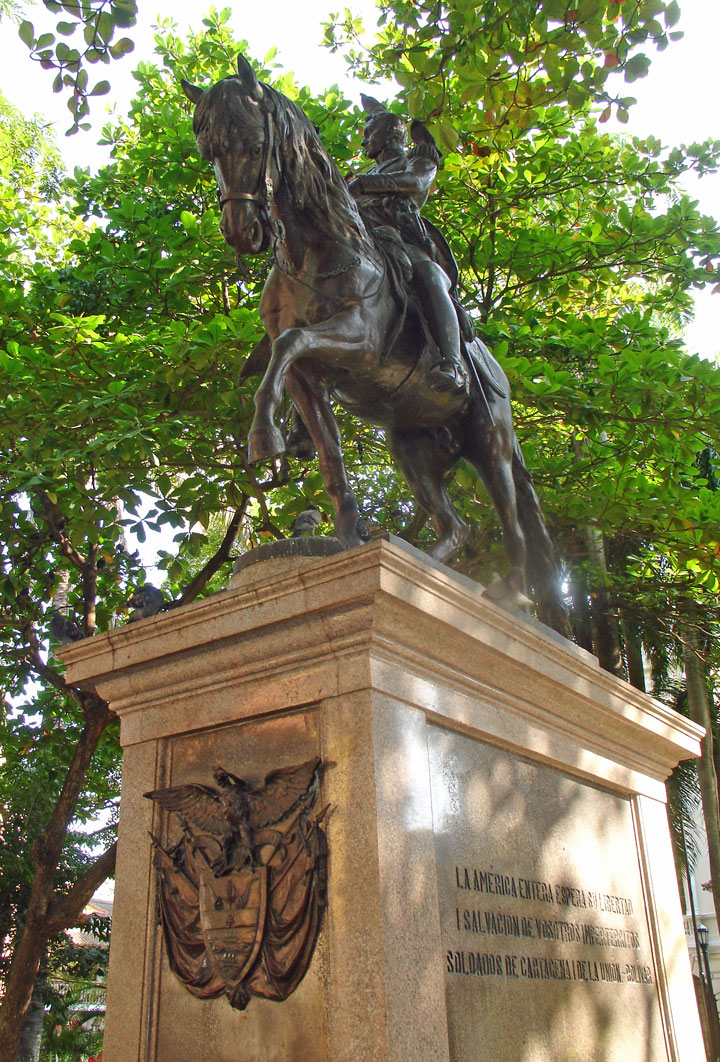 Simón Bolívar
Simón José Antonio de la Santísima Trinidad Bolívar Palacios y Blanco, commonly known as Simón Bolívar (July 24, 1783 – December 17, 1830) was a South American political leader. Together with José de San Martín, he played a key role in Latin America's successful struggle for independence from Spain.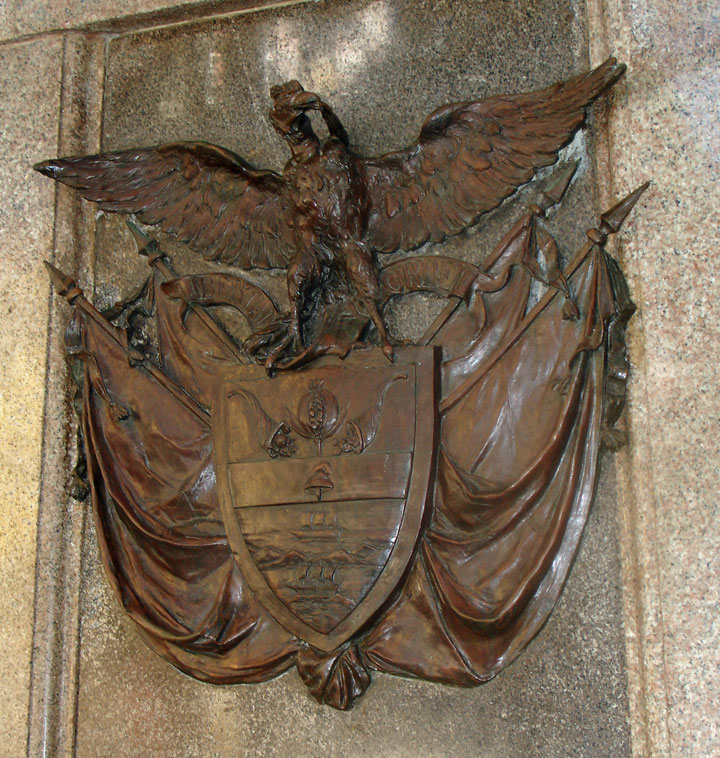 Following the triumph over the Spanish Monarchy, Bolívar participated in the foundation of the first Republic of Colombia (today referred to by historians as "Gran Colombia" to avoid confusion with the current nation of the same name), a nation formed from several former Spanish colonies. He was President of Gran Colombia from 1819 to 1830. Bolívar is credited with contributing decisively to the independence of the present-day countries of Venezuela, Colombia, Ecuador, Panama, Peru, and Bolivia and is revered as a national hero in them.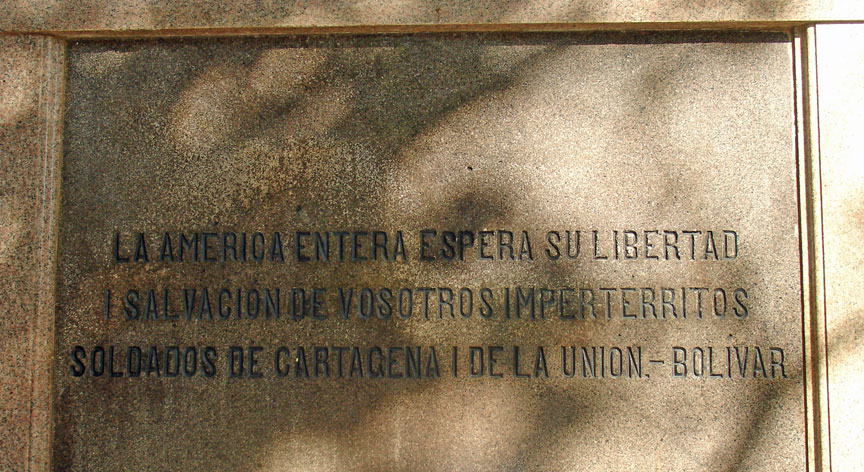 Simón Bolívar was born in Caracas, Captaincy General of Venezuela (now the Bolivarian Republic of Venezuela). The Bolívar aristocratic bloodline derives from a small village in the Basque Country (Spain, Europe), called La Puebla de Bolívar, which is the origin of the surname. His father descended remotely from King Fernando III of Castile and Count Amedeo IV of Savoy, and came from the male line of the de Ardanza family. The Bolívars settled in Venezuela in the sixteenth century.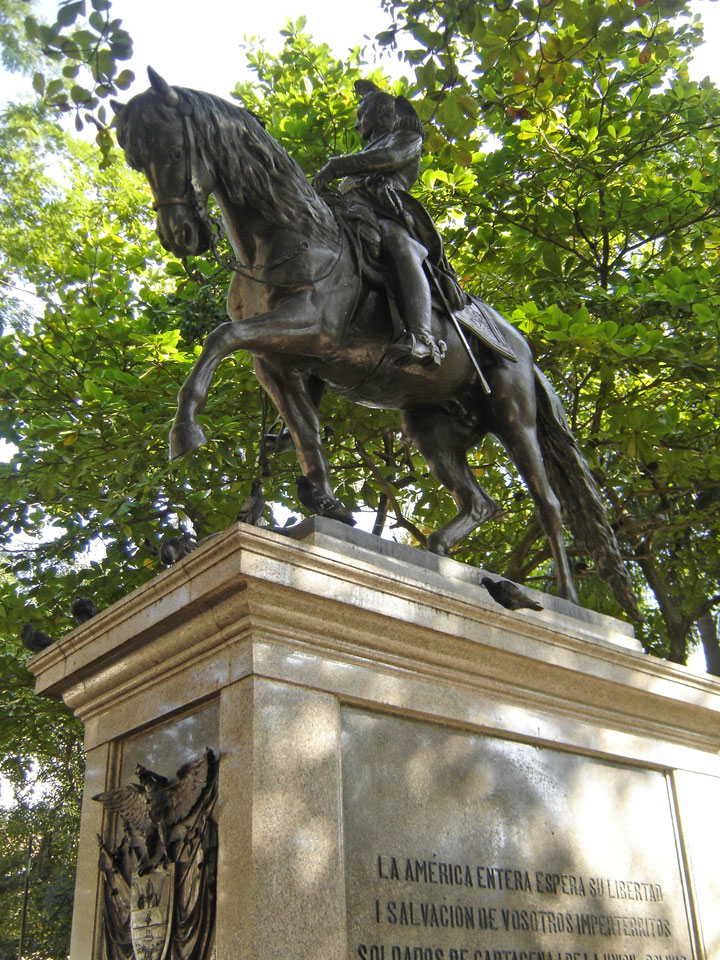 His distant ancestor was Simón de Bolívar (or Simon de Bolibar, the spelling was not settled until the nineteenth century), who had lived in Santo Domingo from 1550 to 1570 and worked for its governor. When the governor of Santo Domingo was reassigned to Venezuela in 1589, Bolívar went along with him. As an early settler in Caracas Province, he achieved a prominent position in the local society, and he and his descendants acquired estates, encomiendas and positions in the Caracas cabildo. The position of the family is illustrated by the fact that when the Caracas Cathedral was built in 1594, the Bolívar family had one of the first dedicated side chapels. The majority of the wealth of his descendants came from these estates, the most important of which was a sugar plantation in San Mateo, which came with an encomienda that provided the labor needed to run the estate.[3] In later centuries, slave and free black labor would have replaced most of the encomienda labor. A portion of their wealth also came from the silver, gold and, more importantly, copper mines in Venezuela. In 1632, small gold deposits were first mined in Venezuela, leading to further discoveries of much more extensive copper deposits. From his mother's family the Palacioses, Simón Bolívar inherited the copper mines at Cocorote. Slaves provided the majority of the labor in these mines. Towards the end of the seventeenth century copper exploitation became so prominent in Venezuela that it became known as Cobre Caracas ("Caracas copper"). Many of the mines became the property of the Bolívar family. Bolívar's grandfather, Juan de Bolívar y Martínez de Villegas, paid 22,000 ducats to the monastery at Santa Maria de Montserrat in 1728 for a title of nobility that had been granted by the king for its maintenance. The Crown never issued the patent of nobility, and so the purchase became the subject of lawsuits that were still going in Simón Bolívar's lifetime, when independence made the point moot. (If successful, Bolívar's older brother, Juan Vicente, would have become the Marqués de San Luis and Vizconde de Cocorote.) Simón Bolívar used his family's immense wealth to finance his revolutionary efforts.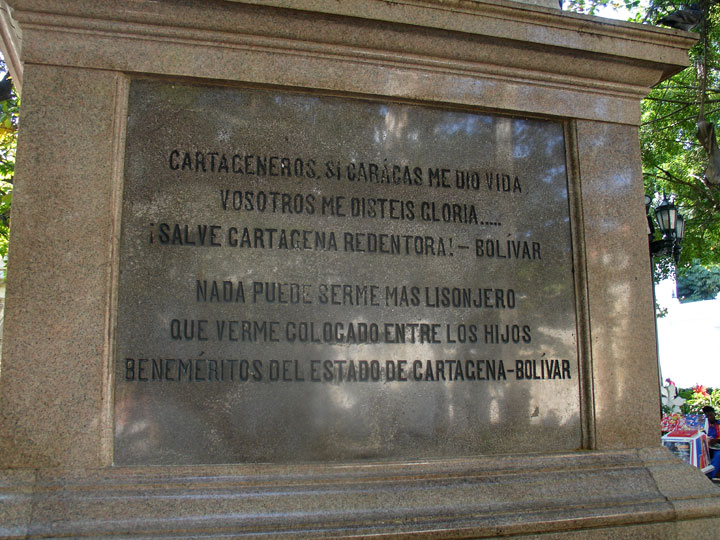 Following the early deaths of his father Juan Vicente Bolívar y Ponte (died 1786), and his mother María de la Concepción Palacios y Blanco (died 1792), he went to Spain in 1799 at age sixteen to complete his education. There he married María Teresa Rodríguez del Toro y Alaysa, related to the family of the Marqués del Toro of Caracas, in 1802, but, eight months after moving to Venezuela with her new husband, she succumbed to yellow fever. Bolívar returned to Europe in 1804, where he lived in Napoleonic France for a while and undertook the Grand Tour During this time in Europe, it was rumored that he met Alexander Humboldt in Paris. Humboldt wrote in 1804 of having met a young man in Paris and Humboldt had noticed how the young man loved liberty and made for some lively conversation, but he left Humboldt unimpressed.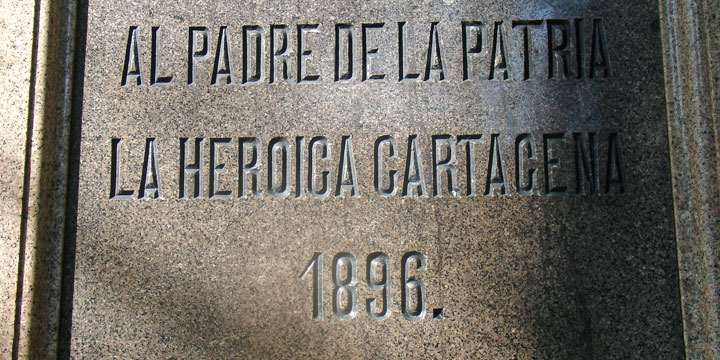 Bolívar returned to Venezuela in 1807, It was during this period that Bolívar wrote his Manifiesto de Cartagena.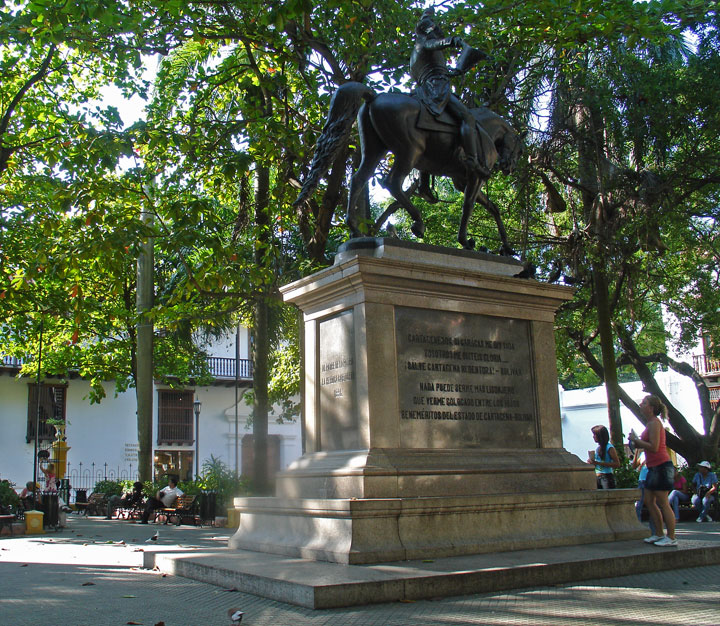 In 1813 he acquired a military command in Tunja, New Granada (today Colombia), under the direction of the Congress of United Provinces of New Granada, which had formed out of the juntas established in 1810. From New Granada Bolívar began an invasion of Venezuela on May 14. This was the beginning of the famous Admirable Campaign. He entered Mérida on May 23, where he was proclaimed as El Libertador, following the occupation of Trujillo on June 9. Six days later, on June 15, he dictated his famous Decree of War to the Death. Caracas was retaken on August 6, 1813, and Bolívar was ratified as "El Libertador", thus proclaiming the restoration of the Venezuelan republic. Due to the rebellion of José Tomás Boves in 1814 and the fall of the republic, he returned to New Granada, where he then commanded a force for the United Provinces and entered Bogotá in 1814, recapturing the city from the dissenting republican forces of Cundinamarca. He intended to march into Cartagena and enlist the aid of local forces in order to capture Royalist Santa Marta. However, after a number of political and military disputes with the government of Cartagena, Bolívar fled, in 1815, first to Jamaica, where he was denied support and an attempt was made on his life, then to Haiti, where he was granted sanctuary and protection. He befriended Alexandre Pétion, the leader of the newly independent country, and petitioned him for aid.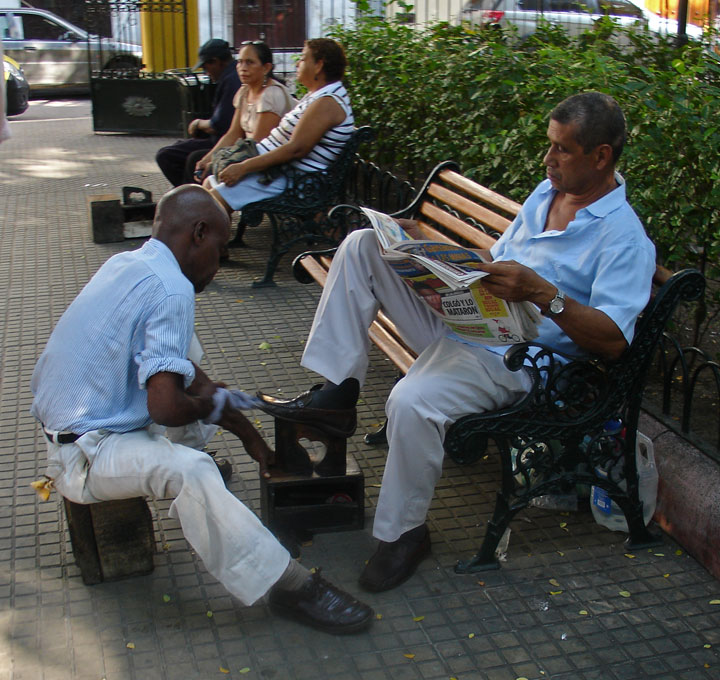 shoe shine on the plaza
In 1817, with Haitian soldiers and vital material support (on the condition that he abolish slavery), Bolívar landed in Venezuela and captured Angostura (now Ciudad Bolívar). However, Venezuela remained mostly a territory of Spain, and Bolivar decided to fight first for the independence of New Granada (which was a vice royalty) in order to consolidate after the independence of other less politically important territories for the Spanish crown, like Venezuela (which was a captaincy).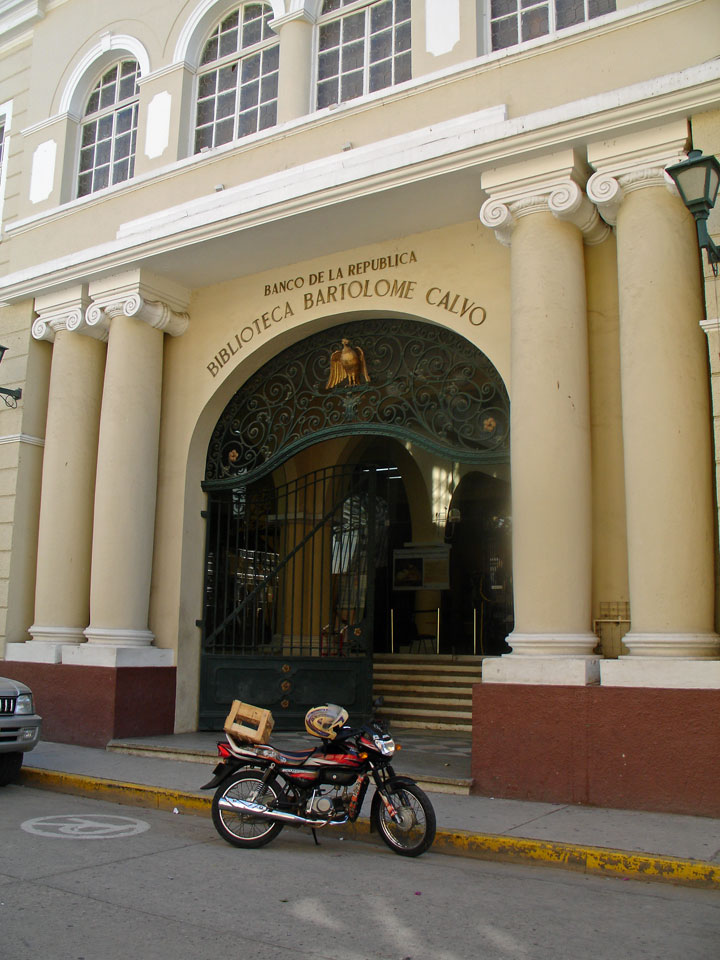 The campaign for the independence of New Granada was consolidated with the victory at the Battle of Boyacá in 1819, and with the new consolidated power in New Granada, Bolivar launched definitive independence campaigns in Venezuela and Ecuador, sealed with the victories at the Battle of Carabobo in 1821 and the Battle of Pichincha in 1822. On September 7, 1821 the Gran Colombia (a nation covering much of modern Venezuela, Colombia, Panama, and Ecuador) was created, with Bolívar as president and Francisco de Paula Santander as vice president.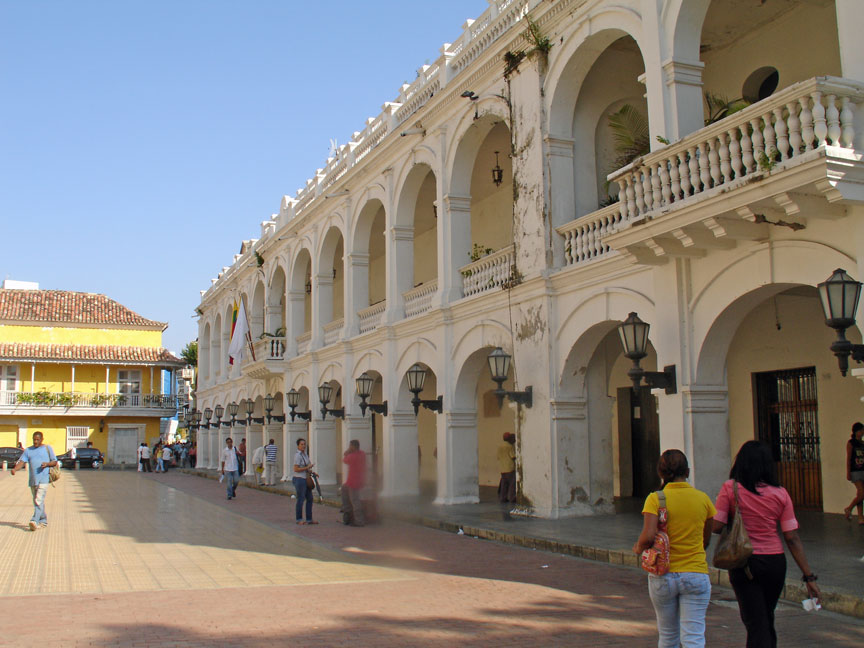 After a meeting in Guayaquil, on July 26 and July 27, 1822, with Argentine General José de San Martín, who had received the title of Protector of Peruvian Freedom, in August 1821, after having partially liberated Peru from the Spanish, Bolívar took over the task of fully liberating Peru. The Peruvian congress named him dictator of Peru, on February 10, 1824, which allowed Bolívar to completely reorganize the political and military administration. Bolívar, assisted by Antonio José de Sucre, decisively defeated the Spanish cavalry, on August 6, 1824, at the Battle of Junín. Sucre destroyed the still numerically superior remnants of the Spanish forces at Ayacucho on December 9.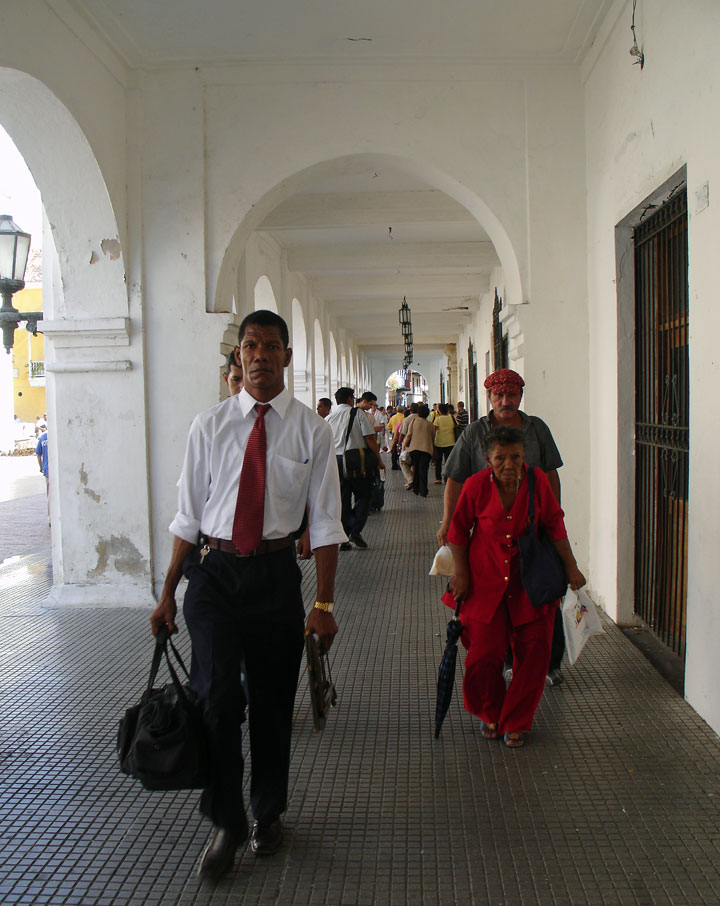 On August 6, 1825, at the Congress of Upper Peru, the Republic of Bolivia was created. Bolívar is thus one of the few men to have a country named after him. The constitution reflected the influence of the French and Scottish Enlightenment on Bolívar's political thought, as well as that of classical Greek and Roman authors.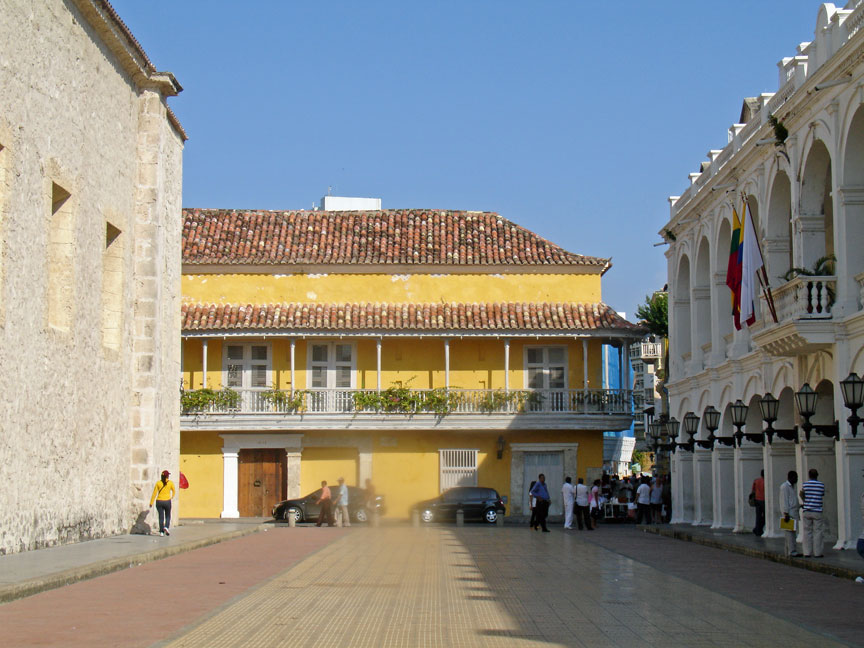 Bolívar had great difficulties maintaining control of the vast Gran Colombia. During 1826, internal divisions had sparked dissent throughout the nation and regional uprisings erupted in Venezuela, thus the new South American union revealed its fragility and appeared to be on the verge of collapse. To preserve the union, an amnesty was declared and an arrangement was reached with the Venezuelan rebels, but political dissent in neighboring New Granada grew as a consequence of this. In an attempt to keep the nation together as a single entity, Bolívar called for a constitutional convention at Ocaña during April 1828.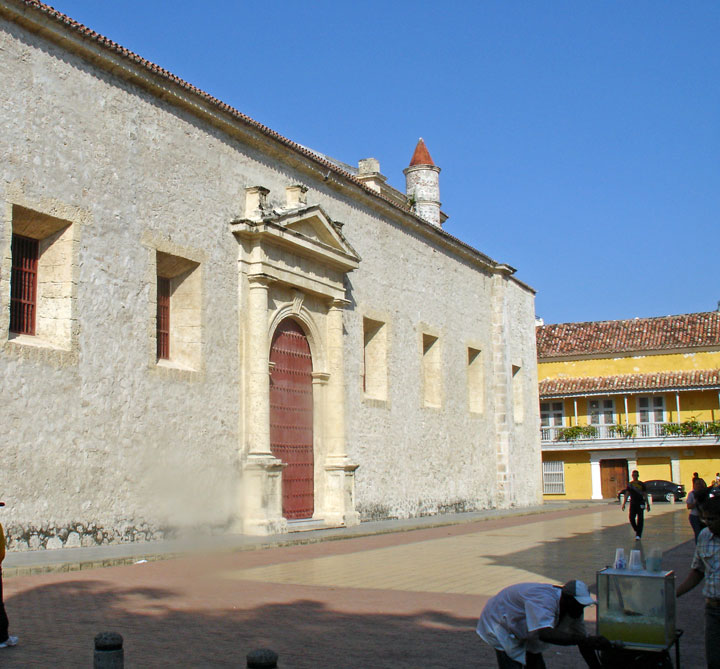 He had seen his dream of eventually engendering an American Revolution-style federation between all the newly independent republics, with a government ideally set-up solely to recognize and uphold individual rights, succumb to the pressures of particular interests throughout the region, which rejected that model and had little or no allegiance to liberal principles. For this reason, and to prevent a break-up, Bolívar wanted to implement in Gran Colombia a more centralist model of government, including some or all of the elements of the Bolivian constitution he had written, which included a lifetime presidency with the ability to select a successor (though this presidency was theoretically held in check by an intricate system of balances).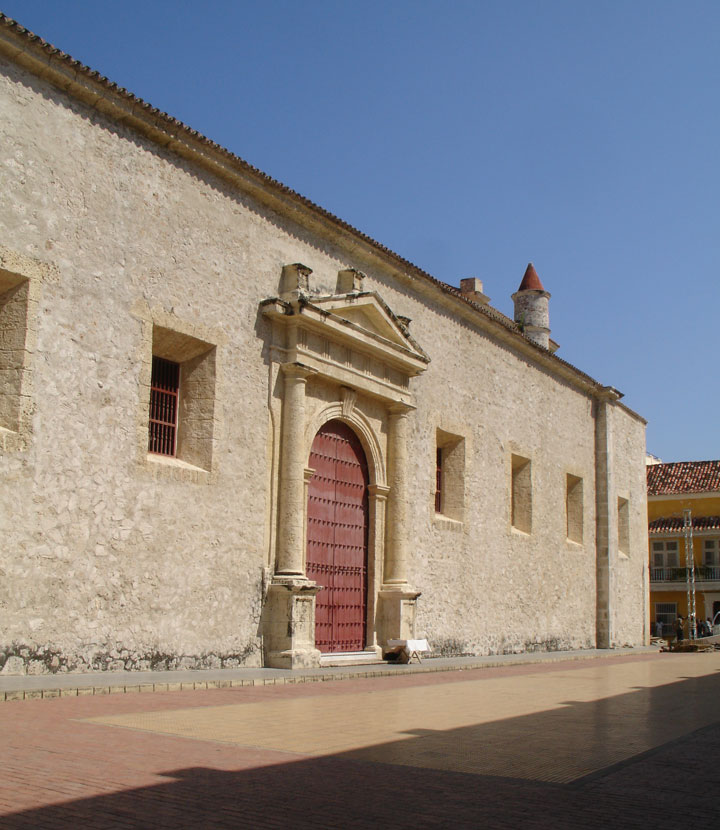 Basílica Menor
More Photos of Cartagena Cathedral
This move was considered controversial in New Granada and was one of the reasons the deliberations in favor of such a constitution met with strong opposition at the Convention of Ocaña, which met from April 9 to June 10, 1828. The convention almost ended up drafting a document which would have implemented a radically federalist form of government, which would have greatly reduced the powers of the central administration. Unhappy with what would be the ensuing result, pro-Bolívar delegates withdrew from the convention, leaving it moribund. After the failure of this congress to write a new constitution, Bolívar proclaimed himself dictator on August 27, 1828 through the Organic Decree of Dictatorship. He considered this as a temporary measure, as a means to reestablish his authority and save the republic, though it increased dissatisfaction and anger among his political opponents. An assassination attempt on September 25, 1828 failed, in part thanks to the help of his lover, Manuela Sáenz, according to popular belief. Although Bolívar emerged physically intact from the event, this nevertheless greatly affected him. Dissent continued, and uprisings occurred in New Granada, Venezuela and Ecuador during the next two years.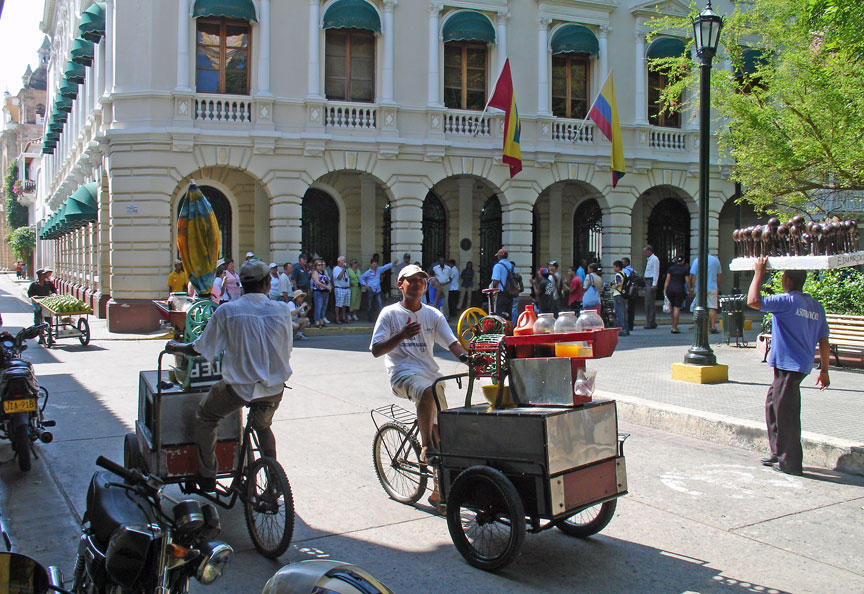 Saying "All who served the Revolution have plowed the sea", Bolívar finally resigned his presidency on April 27, 1830, intending to leave the country for exile in Europe, possibly in France. He had already sent several crates (containing his belongings and writings, which he had selected) ahead of him to Europe.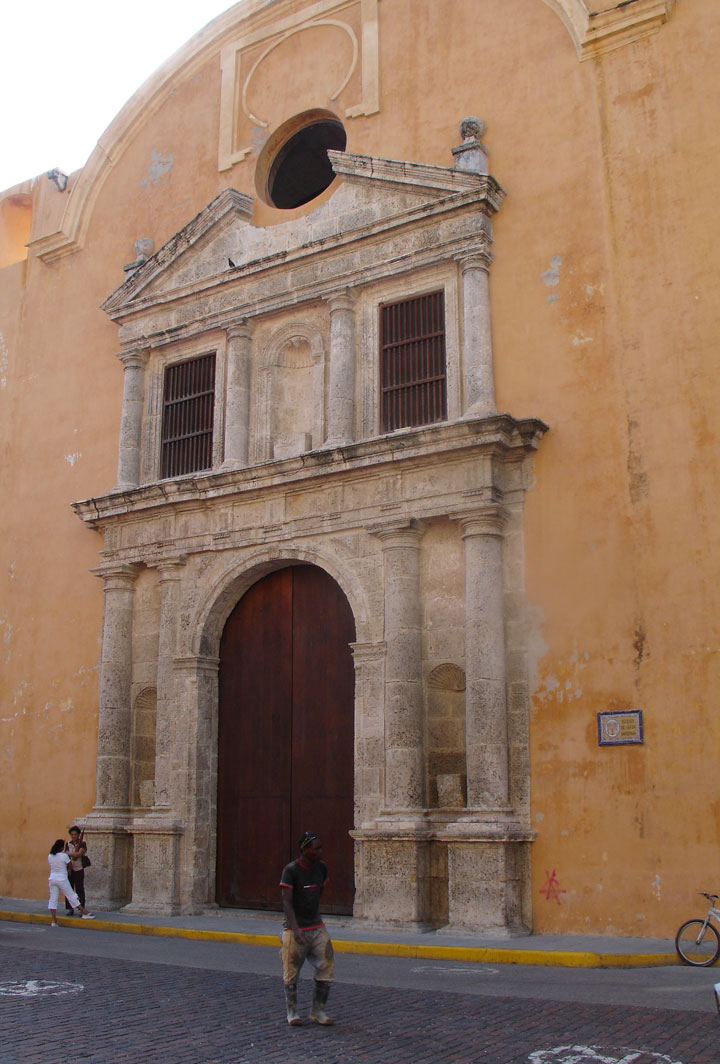 Santa Domingo church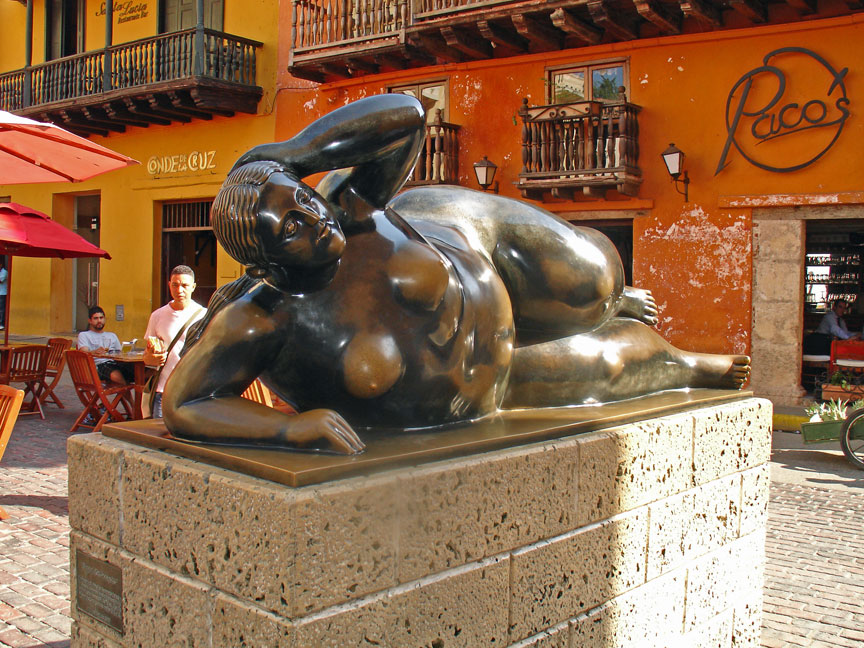 statue in Santa Domingo Plaza
He died before setting sail, after a painful battle with tuberculosis on December 17, 1830, in the Quinta de San Pedro Alejandrino in Santa Marta, Gran Colombia (now Colombia), at the age of 47. On his deathbed, Bolívar asked his aide-de-camp, General Daniel F. O'Leary to burn the remaining, extensive archive of his writings, letters, and speeches. O'Leary disobeyed the order and his writings survived, providing historians with a vast wealth of information about Bolívar's liberal philosophy and thought, as well as details of his personal life, such as his longstanding love affair with Manuela Sáenz, who augmented this collection when she turned over her letters from Bolívar to O'Leary shortly before her own death in 1856.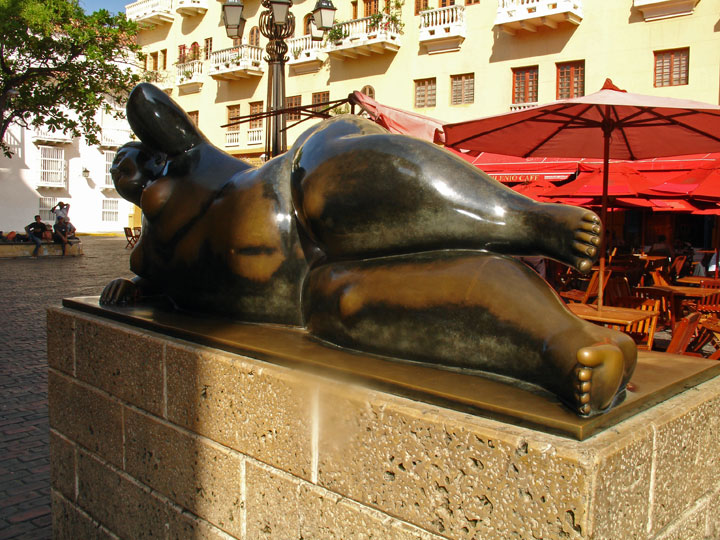 His remains were buried in the cathedral of Santa Marta. At the request of President José Antonio Páez they were moved from Santa Marta to Caracas in 1842, where a monument was set up for their interment in the Panteón Nacional. The 'Quinta' near Santa Marta has been preserved as a museum with numerous references to his life.
Text from Wikipedia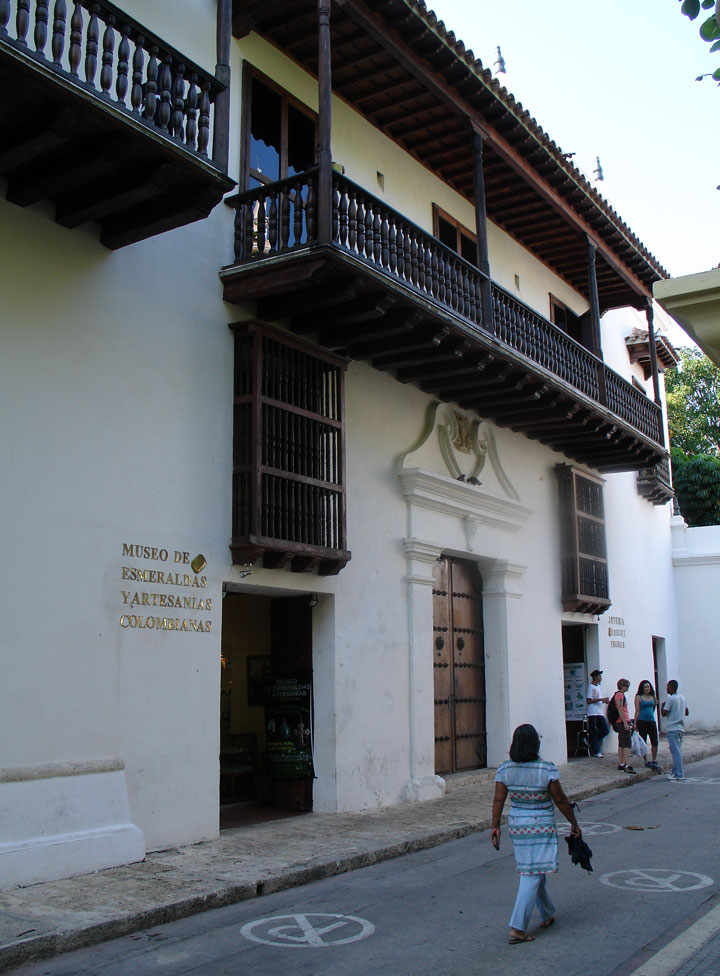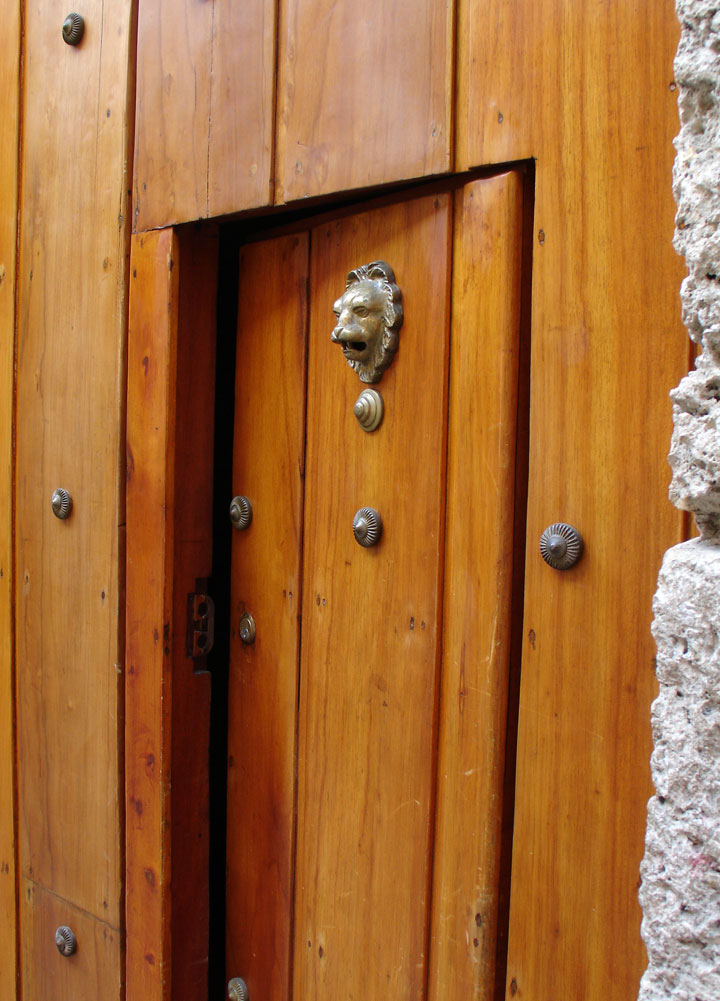 ---
---