Magadan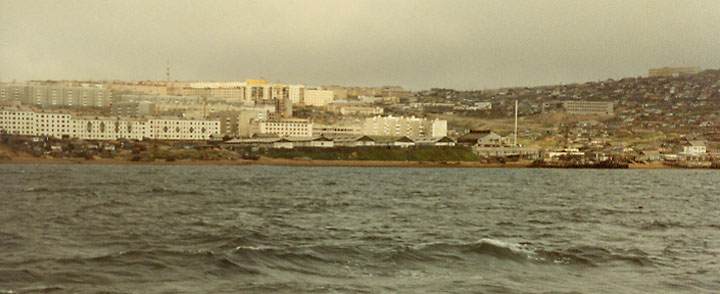 Magadan, a port city on the Sea of Okhotsk.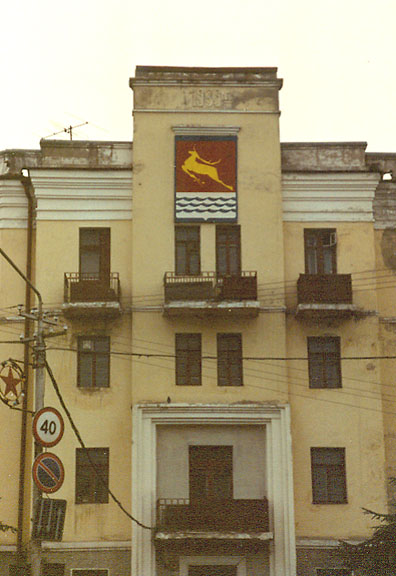 the seal of the city
Magadan (city), city in Russia, in the eastern section of the country. A seaport and industrial city, Magadan is located 435 km (270 mi) east of the town of Okhotsk. It lies on Nagayevo Bay, on the Sea of Okhotsk, on a narrow coastal plain backed by the Kolyma Range. Founded in 1933 near the fishing village of Nagayevo, Magadan developed into a large port and a center for mining activities in the Kolyma River basin in the mountains.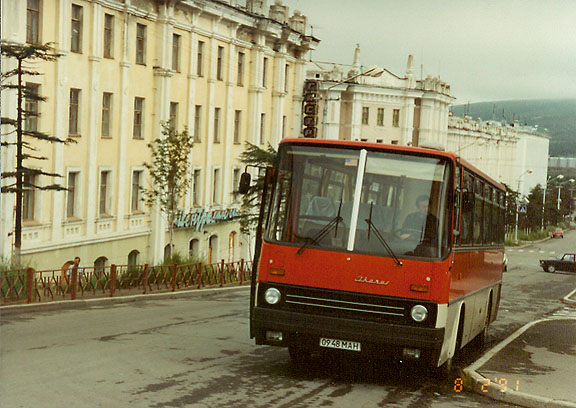 Bus in front of apartment blocks
Although built on frozen subsoil, the city contains structures several stories high.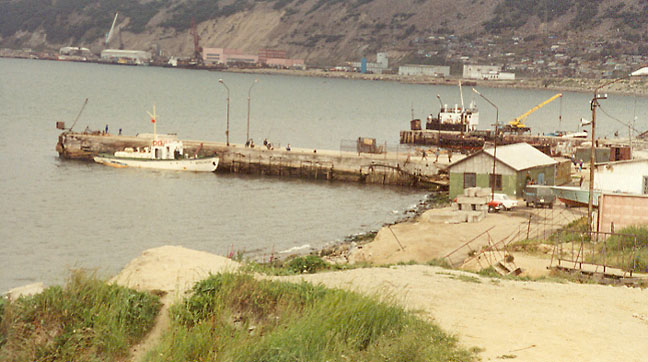 a harbor
The harbor, though frozen nearly eight months of the year, is quite busy and has large storage facilities. The city has a number of specialized schools and colleges, theaters, and a regional museum. Population 174,310 (1995).
Text from Microsoft Encarta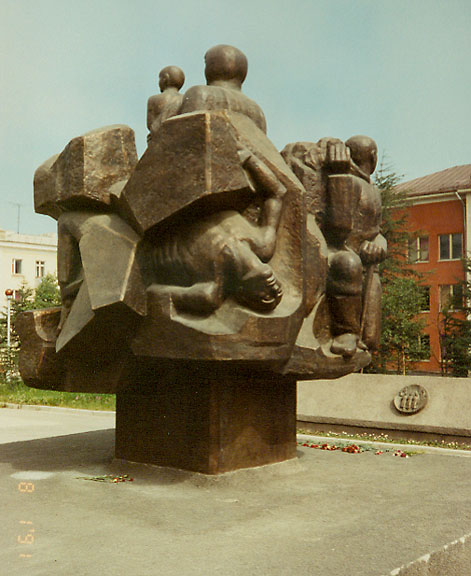 Soviet period sculpture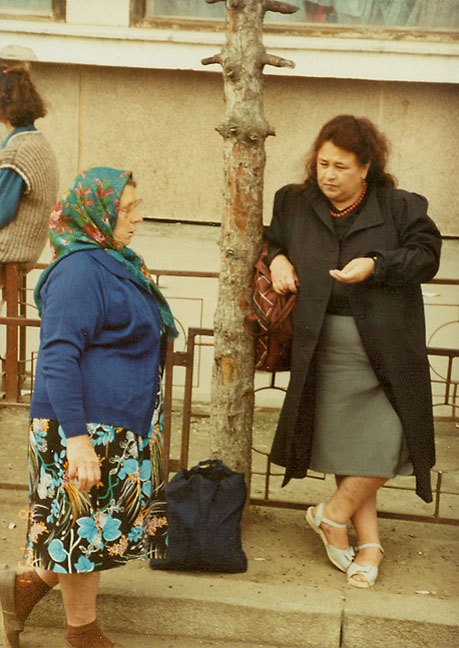 Russian women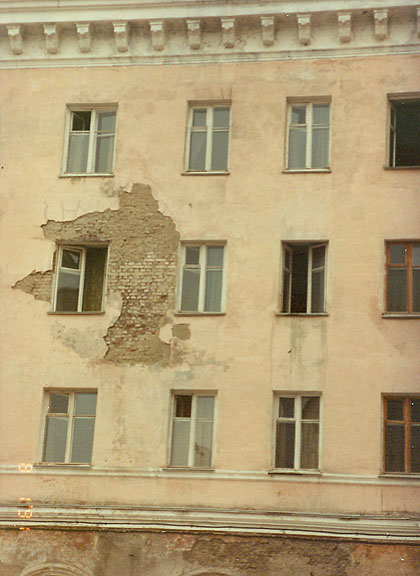 crumbling walls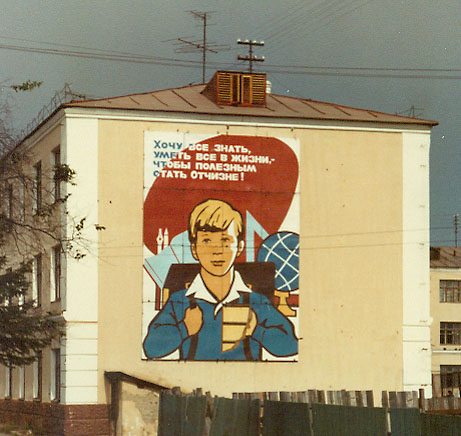 poster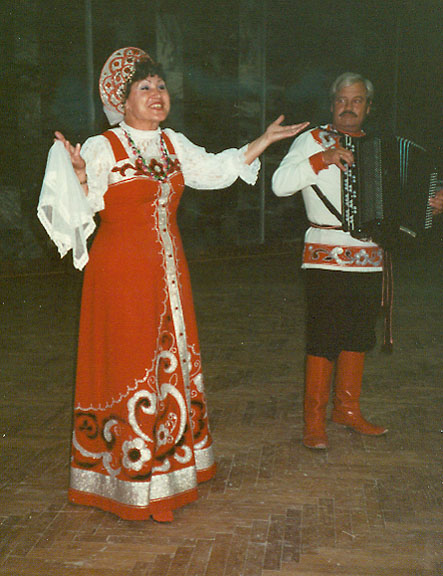 Russian singer


The Market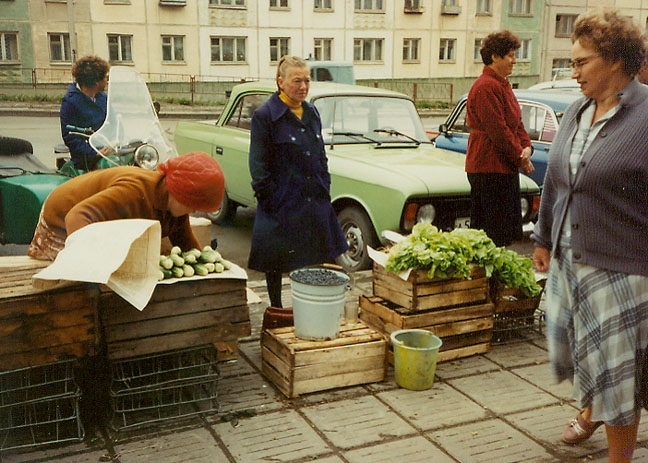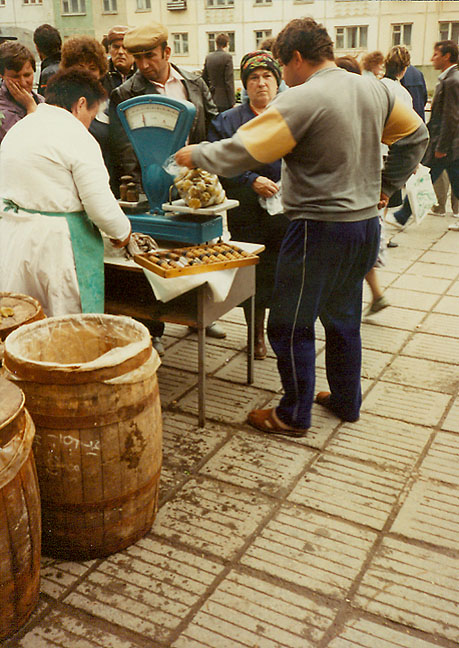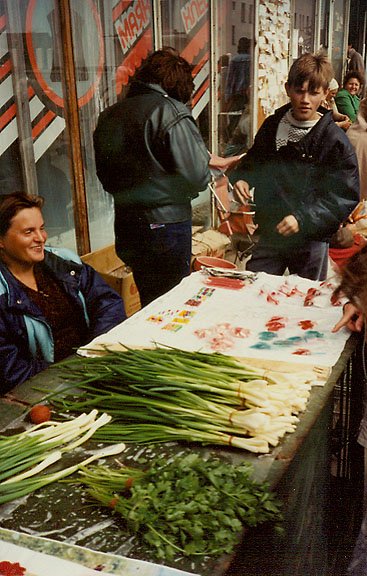 Outside the city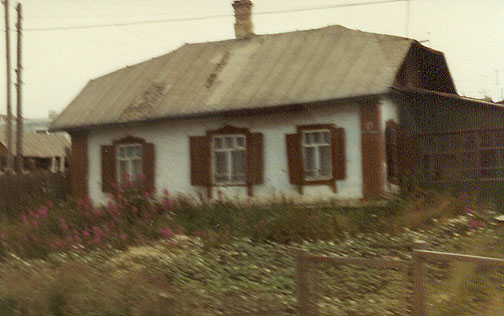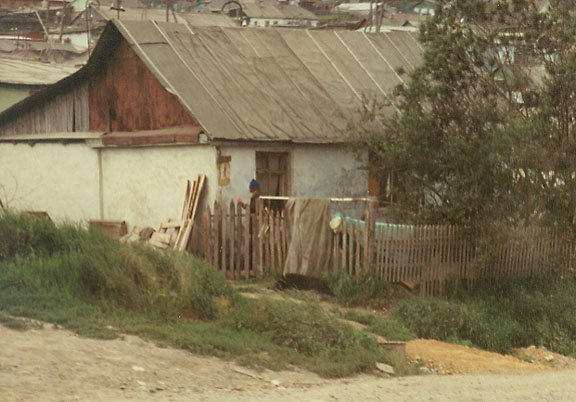 cottages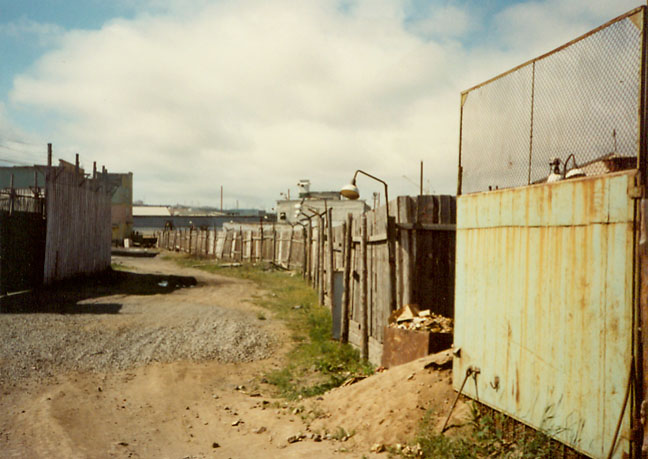 Dalstroy Gulag in the Magadan-Kolyma region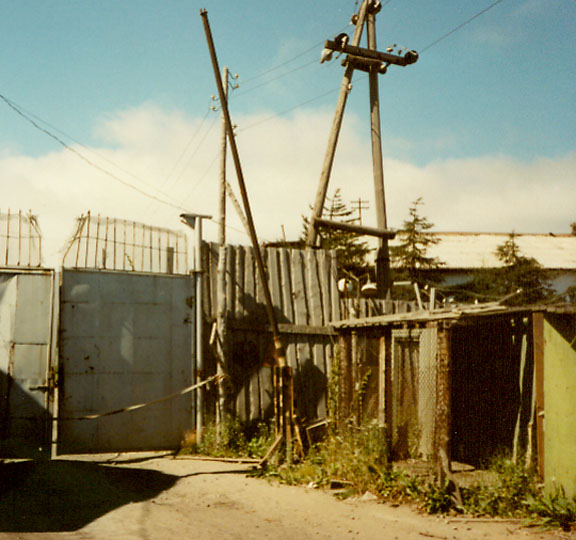 Gulag entrance
The Soviet leader, Stalin, condemned millions of men and women to the Gulag-a vast system of work camps and prisons in Siberia-during the 1930s and 1940s. Usually convicted on trumped-up charges, those exiled included intellectuals, party or army officials, and ethnic minorities who Stalin believed could pose a threat to his power or obstruct state policies. Some of the USSR's greatest writers, scientists, and military leaders, including World War II hero Konstantin Rokossovsky, served prison terms in Siberia. Russian writer Aleksandr Solzhenitsyn and other survivors have described the horrors of Siberia's labor camps in vivid detail. After Stalin's death in 1953, the labor camp population dropped dramatically.
Text from Microsoft Encarta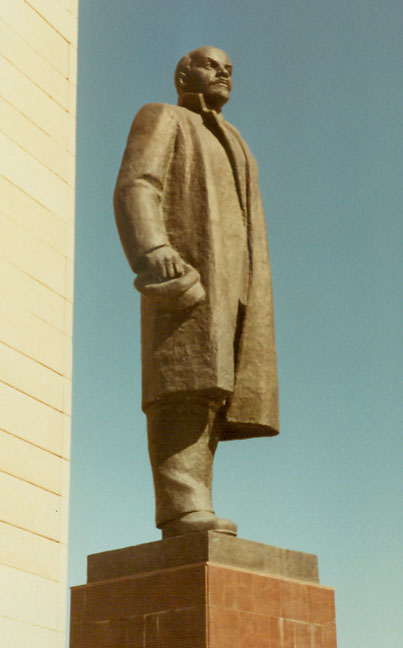 Lenin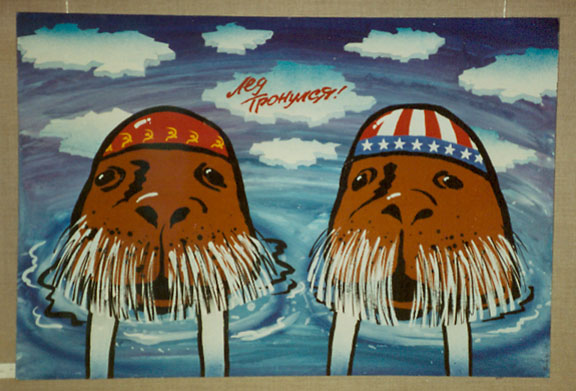 Russian American friendship