Peterborough Liftlock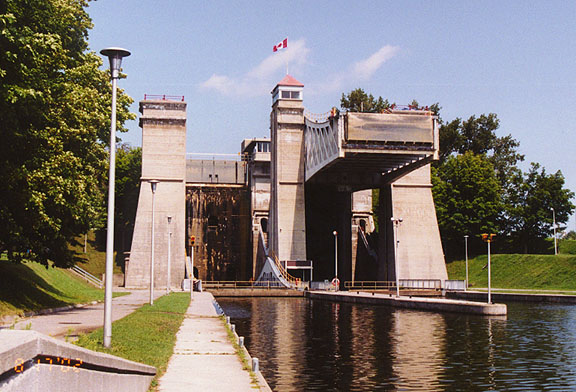 Peterborough Liftlock
(right chamber high)
This massive structure stands almost unchanged since its construction in 1904. It vas completed in eight years, requiring over 26 000 cubic yards of poured concrete, with no reinforcing steel. The cost of completion was one-half million dollars.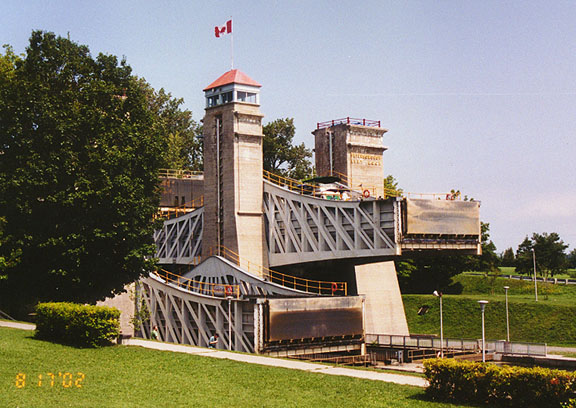 one chamber lowering as the other rises
This lock works on the same principle as the Kirkfield Liftlock, and the chambers have the same dimensions.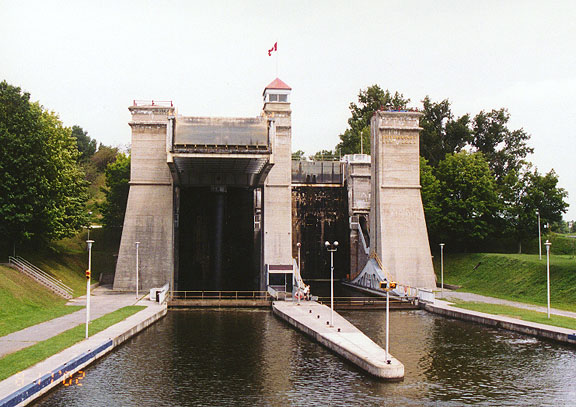 Peterborough Liftlock
(left chamber high, right gate closed)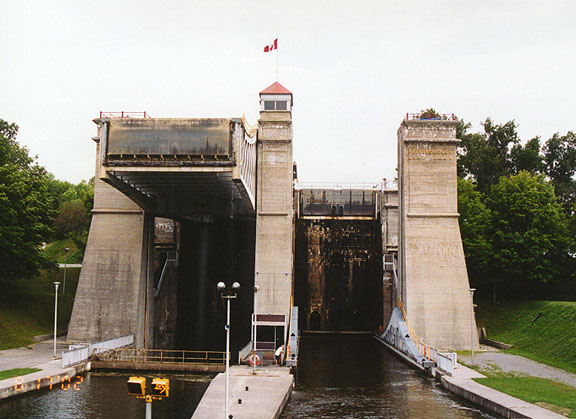 right gate open, ready to receive vessel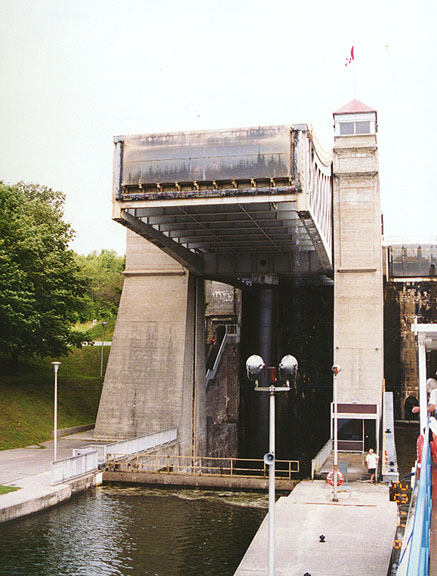 left chamber high, lower gate closed
(vessel leaving lowered right chamber)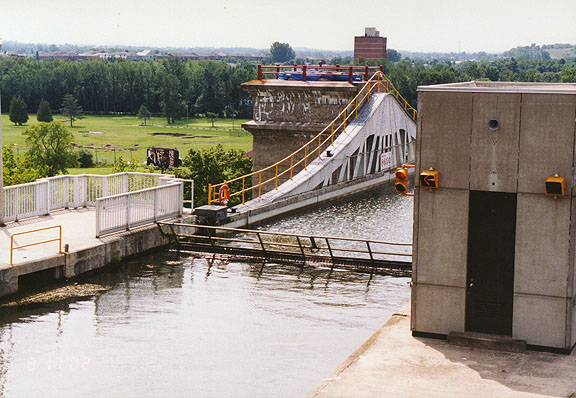 opening gate on high chamber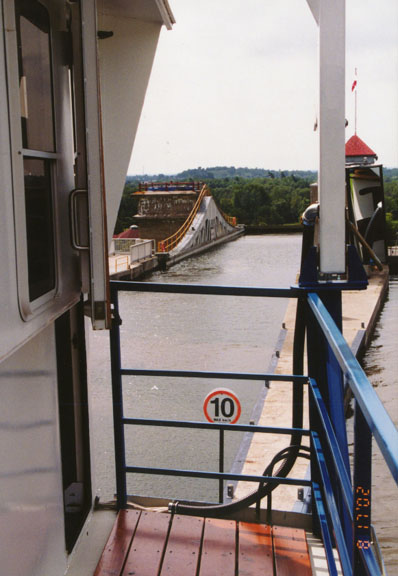 ship entering high chamber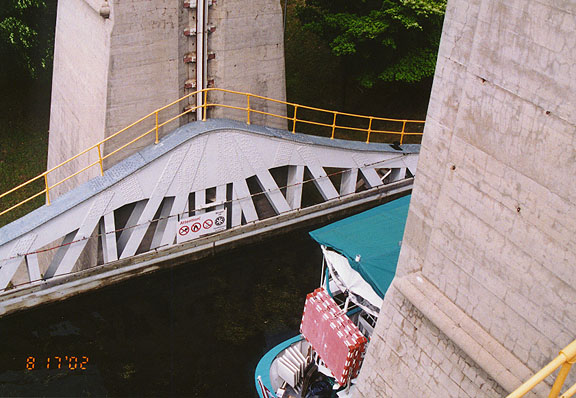 being lowered as another vessel is being raised
The drop here however is 65 feet, making it the world's highest liftlock by 15 feet. In 1999, the Peterborough Hydraulic Lift Lock became he first Canadian site to be designated by the American Society of Mechanical engineers as an international landmark.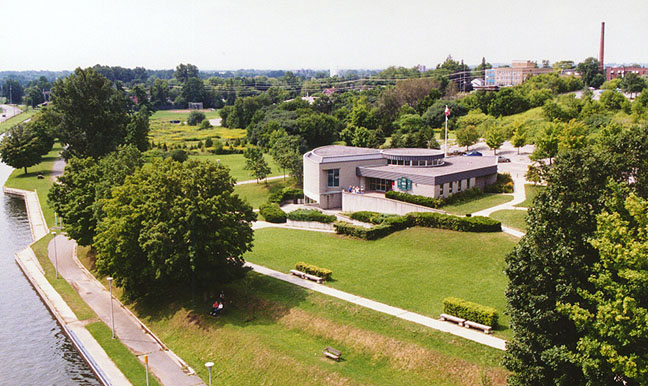 Friends of the Waterway Visitor's Center
(as seen from the top of the liftlock)
The building with the clock tower known as Time Square, used to be the old Westclox factory, built in 1922. It has now been renovated into apartments. The former St. Joseph's Hospital (now St. Joseph's Health Centre) is just beyond Time Square.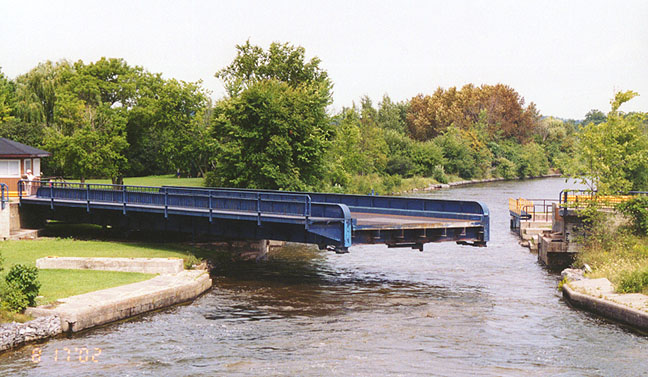 swing bridge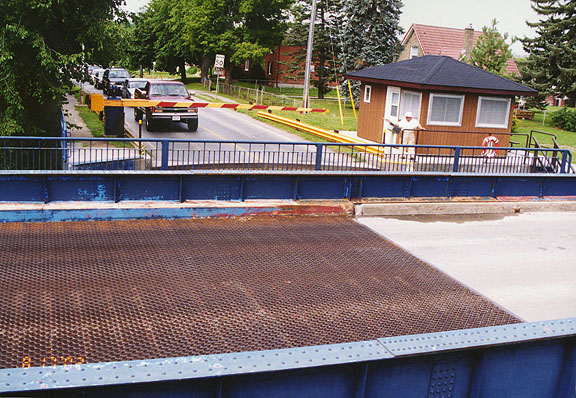 traffic waiting for swing bridge to return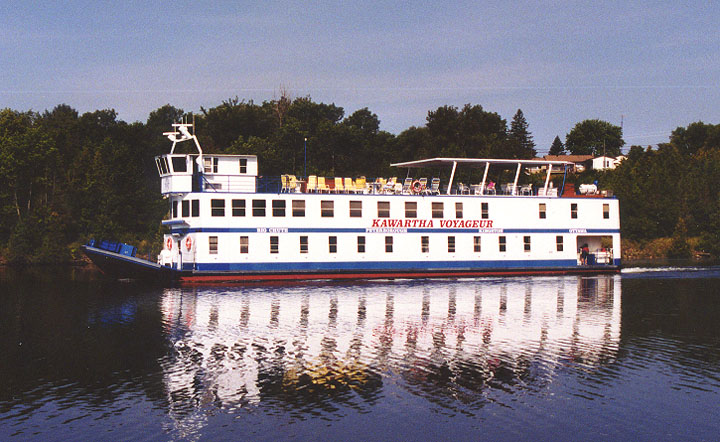 The "Kawartha Voyageur" on the Trent - Severn Waterway

Return to Trent - Severn Waterway page
Return to Recent Adventures page