St. Peter's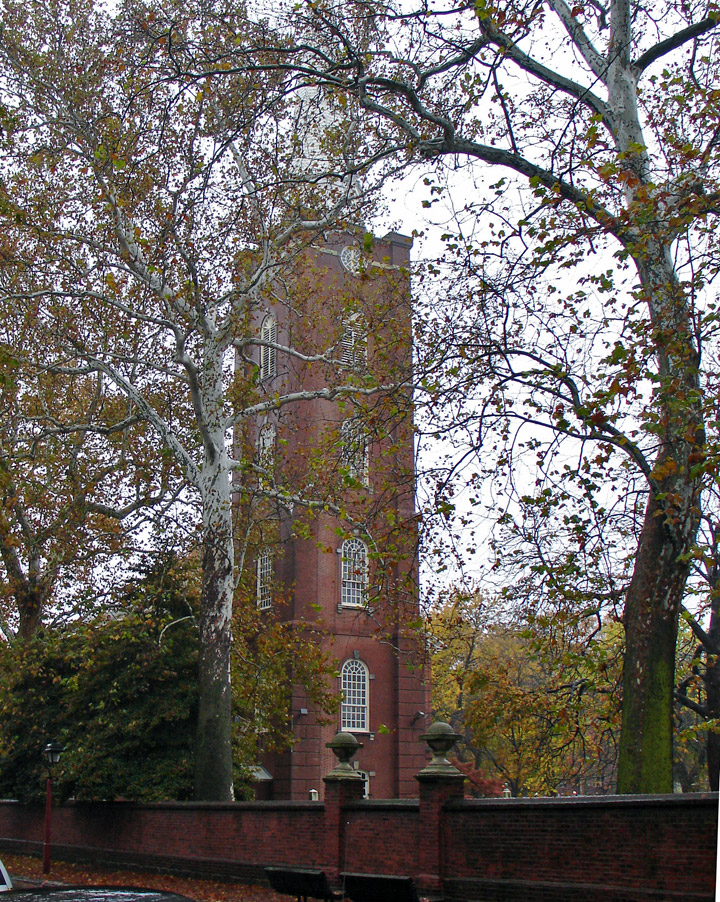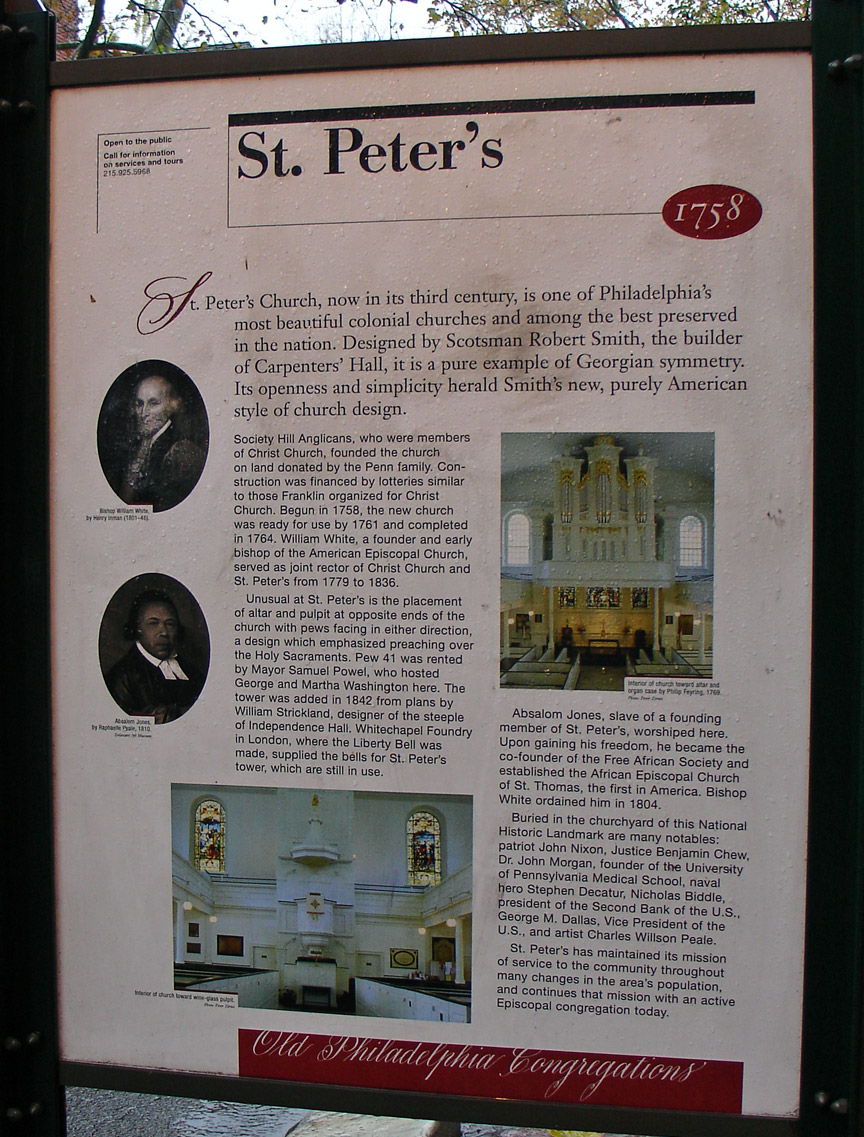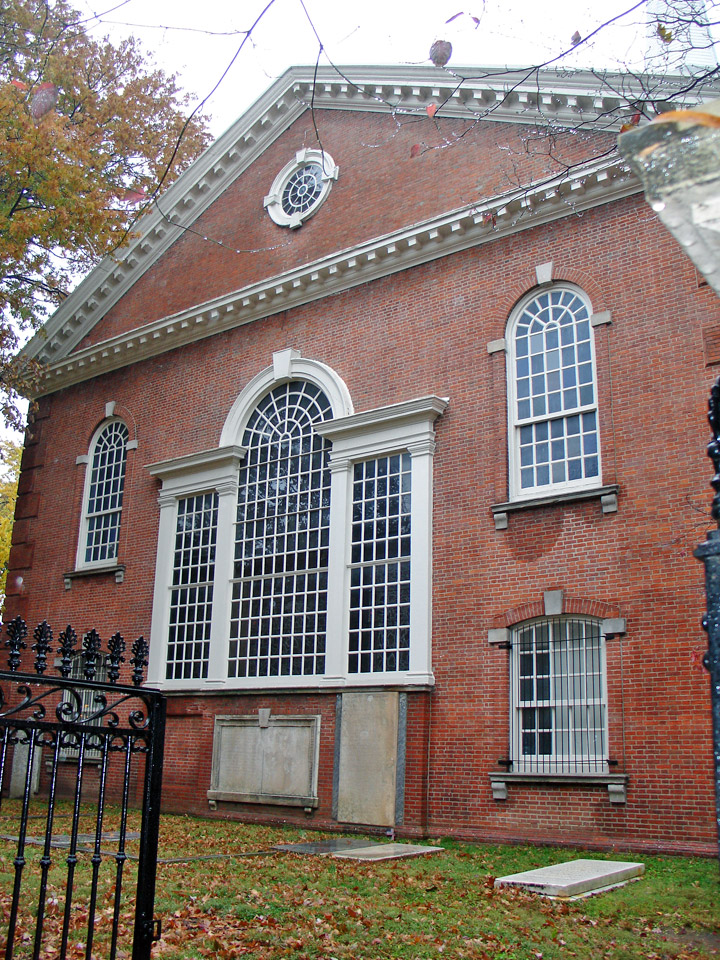 St. Peter's
Diagonally across the street stands St. Peter's Church, one of the landmarks of Society Hill, and one of Philadelphia's most beautiful and beloved churches. The interior, which was first used for services in 1761, is plainer and simpler than that of Christ Church, but its double-ended style with the altar at the east end and the pulpit at the west is unusual. The land for the church was given by Thomas and Richard Penn, proprietors of the Colony, no longer Quakers but Episcopalians.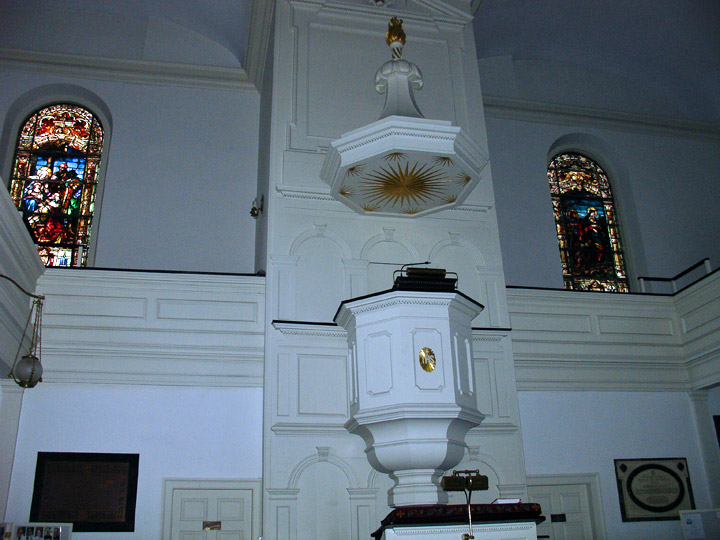 pulpit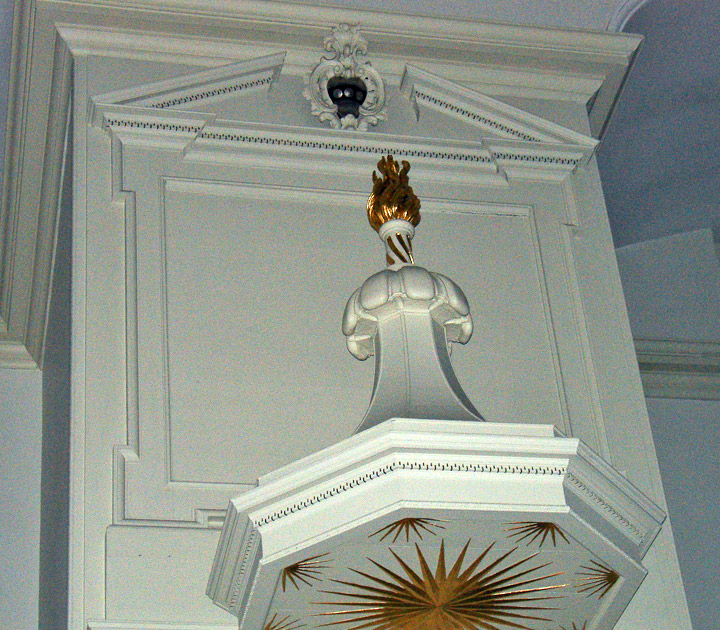 pulpit canopy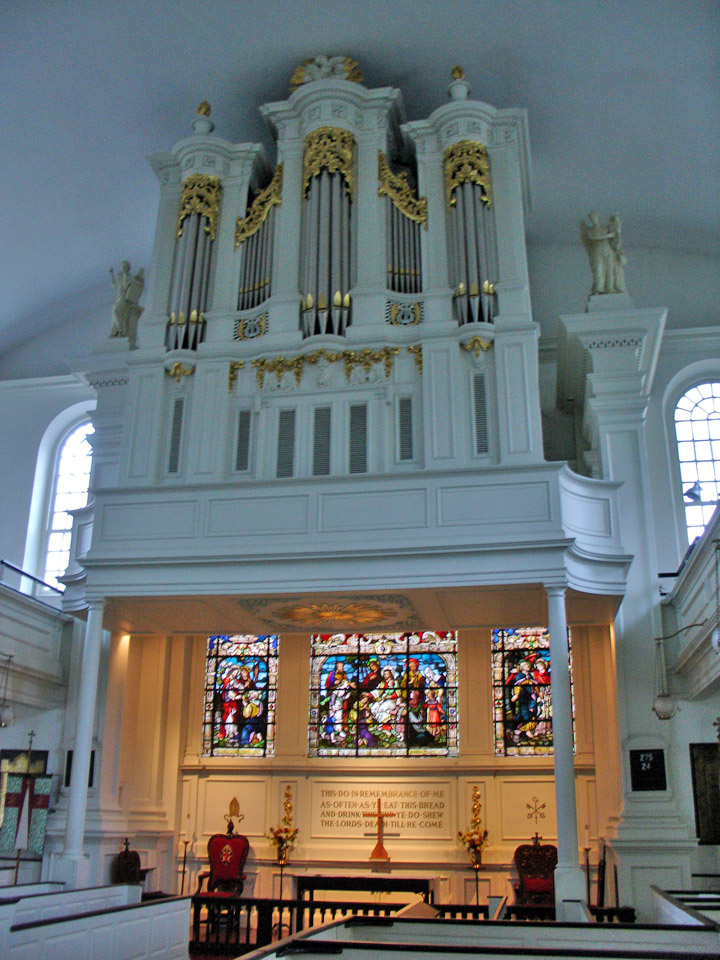 organ over the altar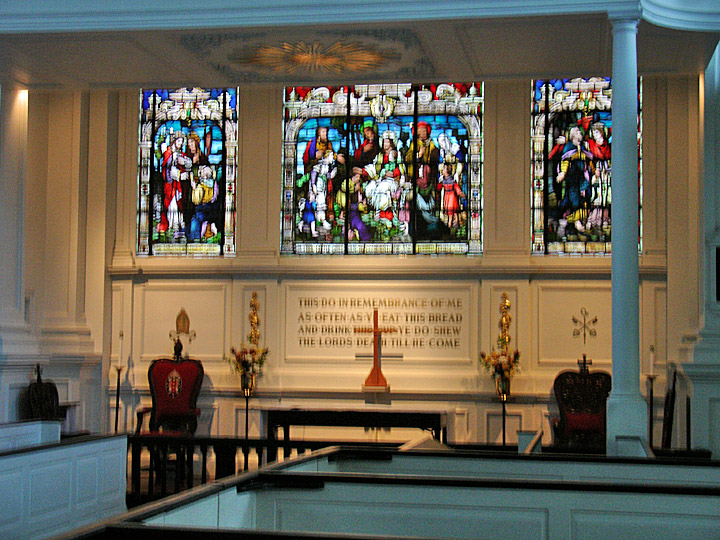 the altar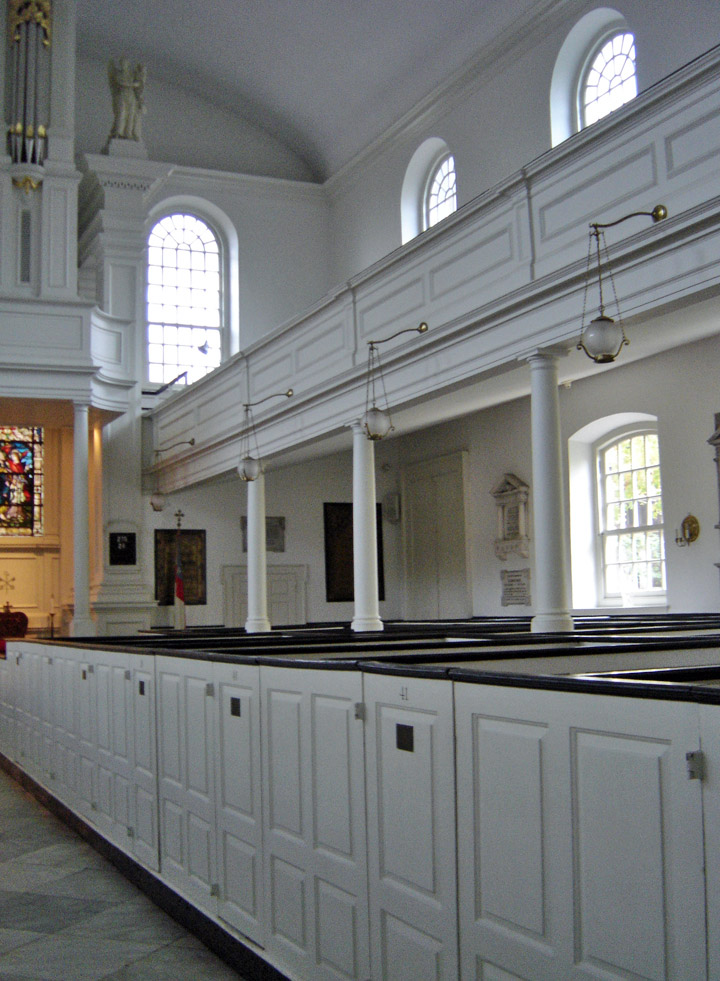 the pews with doors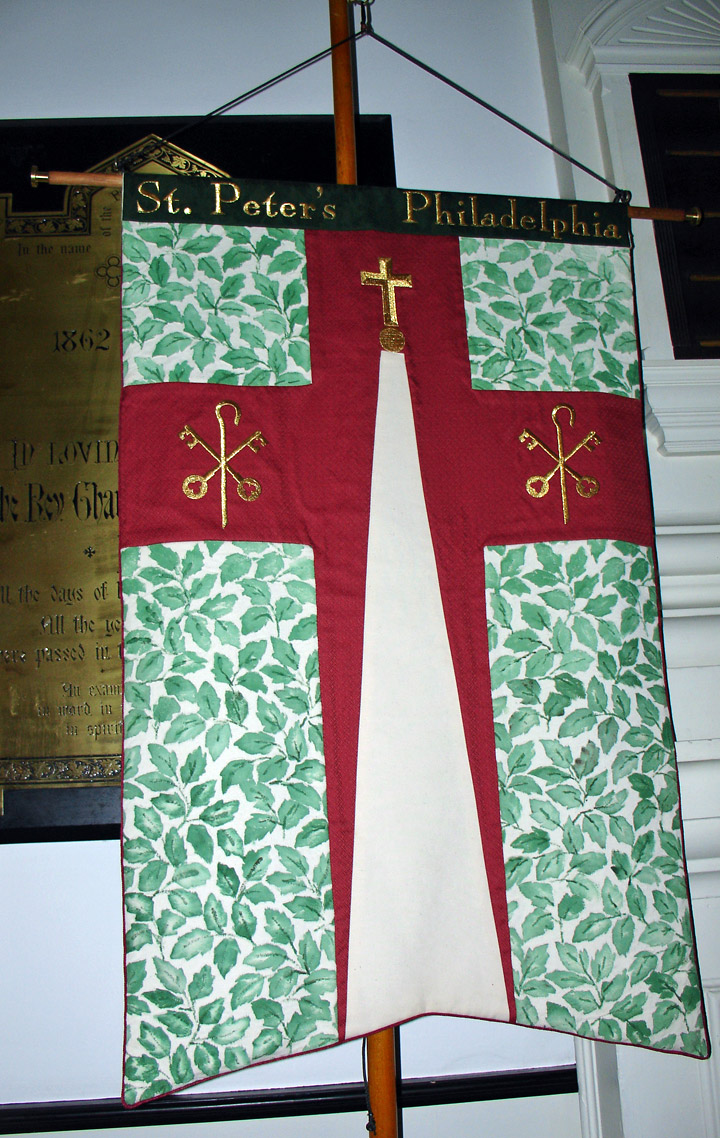 banner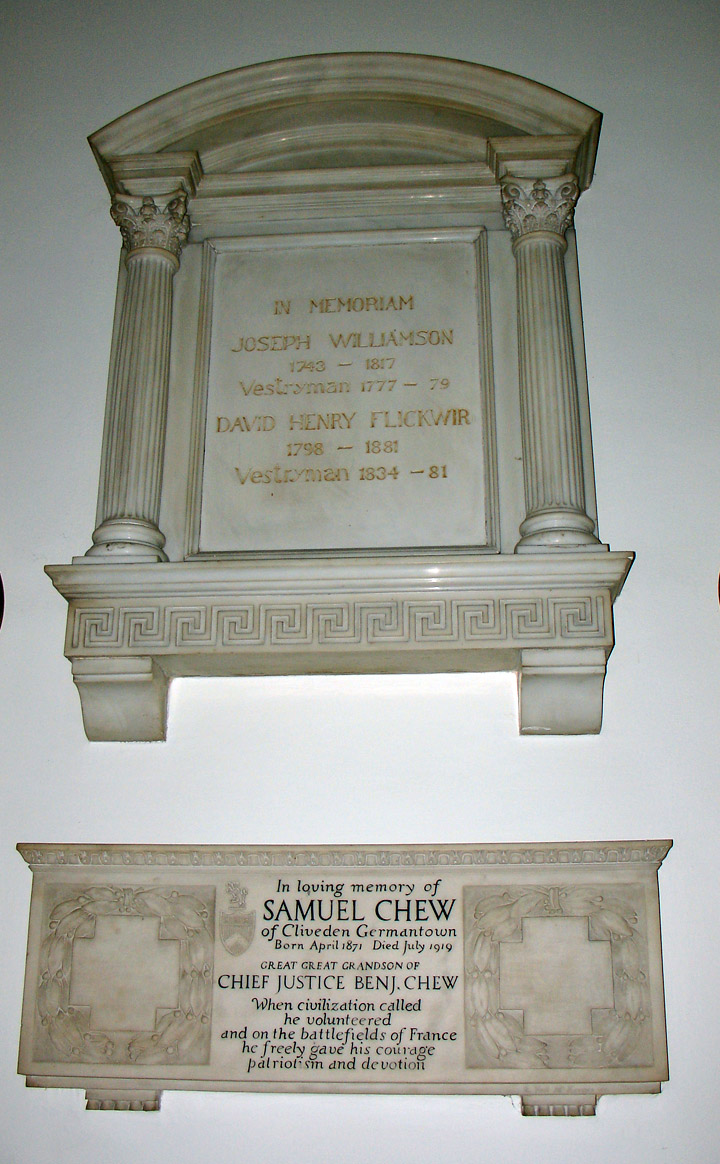 wall memorials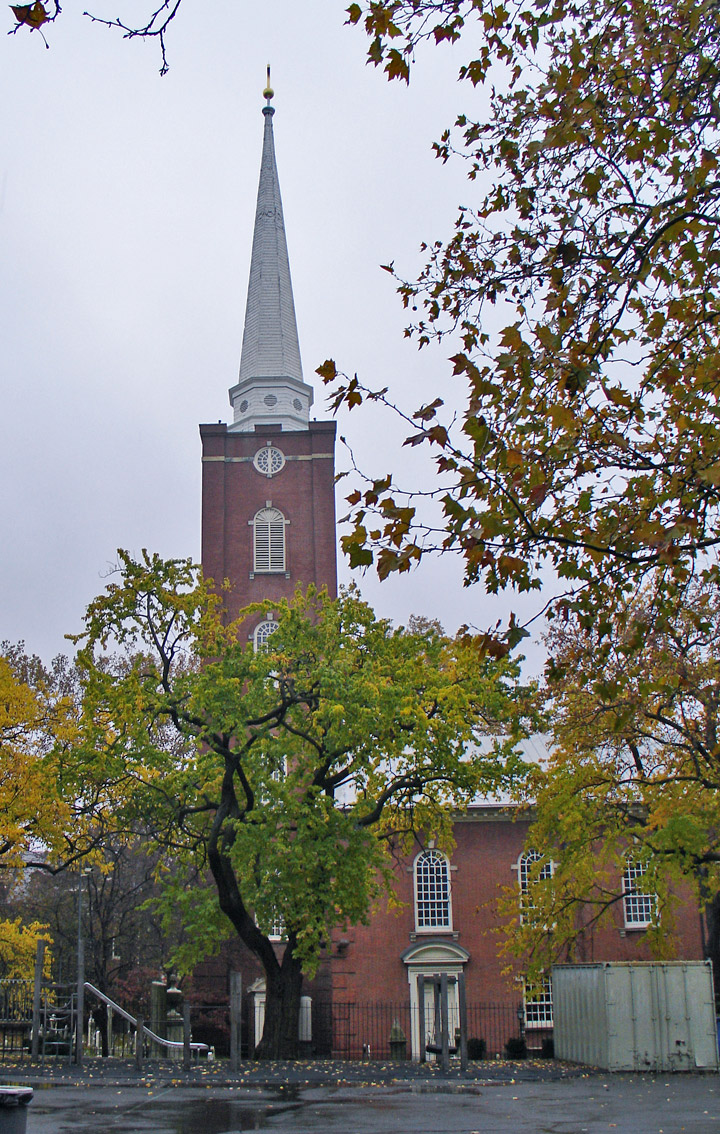 St. Peter's
The land St. Peter's and the burying ground cover is the largest open tract in this part of the city, and it provides a beautiful vista for the houses opposite. Toward the 4th Street end, the largest monument in the cemetery is one to the naval hero Stephen Decatur (1779-1820), who was killed in a duel. Here are also the graves of Benjamin Chew, jurist and owner of Cliveden as mentioned above; Nicholas Biddle, president of the Second Bank of the United States; Charles Willson Peale, the portrait painter and father of a family of distinguished painters; Dr. William Shippen, whose home was noted on this walk; John Nixon who we also noted on the walk; and seven Indian chiefs carried off by smallpox in 1793.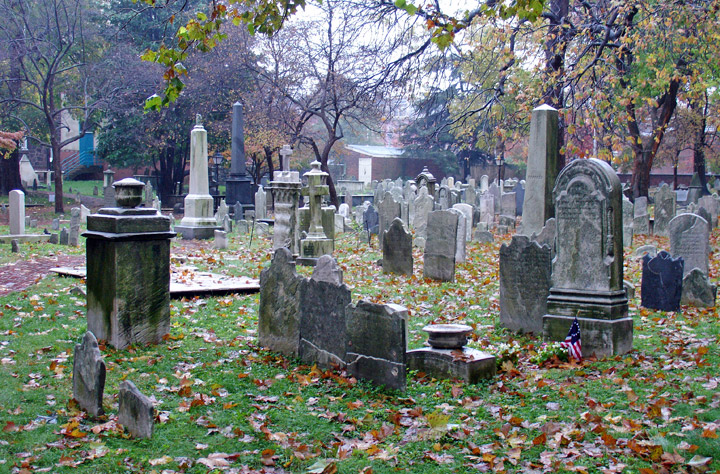 burying ground
---
---