Golden Triangle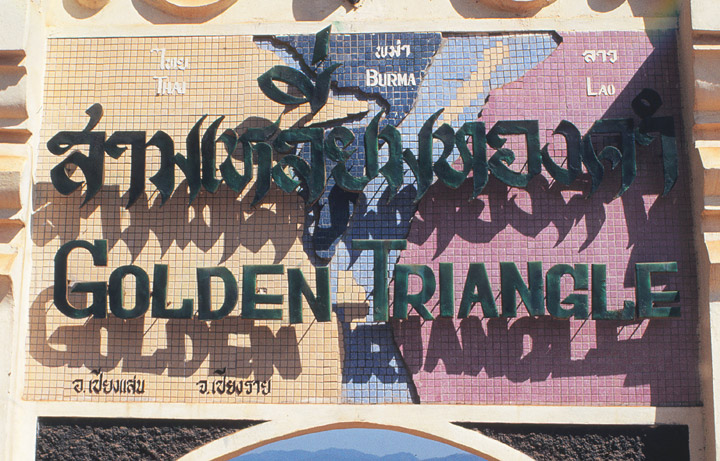 Golden Triangle
The Golden Triangle is one of Asia's two main illicit opium-producing areas. It is an area of around 350,000 square kilometres that overlaps the mountains of four countries of Southeast Asia: Myanmar (Burma), Laos, Vietnam, and Thailand. (Other interpretations of the Golden Triangle also include a section of Yunnan Province, China.) Along with Afghanistan in the Golden Crescent (together with Iran and Pakistan), it has been one of the most extensive opium-producing areas of Asia and of the world since the 1950s. The Golden Triangle also designates the confluence of the Ruak River and the Mekong river, since the term has been appropriated by the Thai tourist industry to describe the nearby junction of Thailand, Laos, and Myanmar.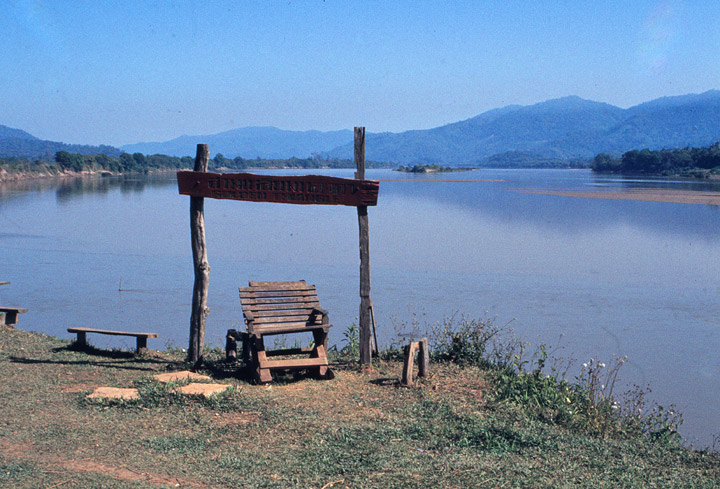 Mekong river
Opium and morphine base produced in northeastern Burma are transported by horse and donkey caravans to refineries along the Thailand-Burma border for conversion to heroin and heroin base. Most of the finished products are shipped across the border into various towns in North Thailand and down to Bangkok for further distribution to international markets. In the past major Thai Chinese and Burmese Chinese traffickers in Bangkok have controlled much of the foreign sales and movement of Southeast Asian heroin from Thailand, but a combination of law enforcement pressure, publicity and a regional drought has significantly reduced their role. As a consequence, many less-predominant traffickers in Bangkok and other parts of Thailand now control smaller quantities of the heroin going to international markets.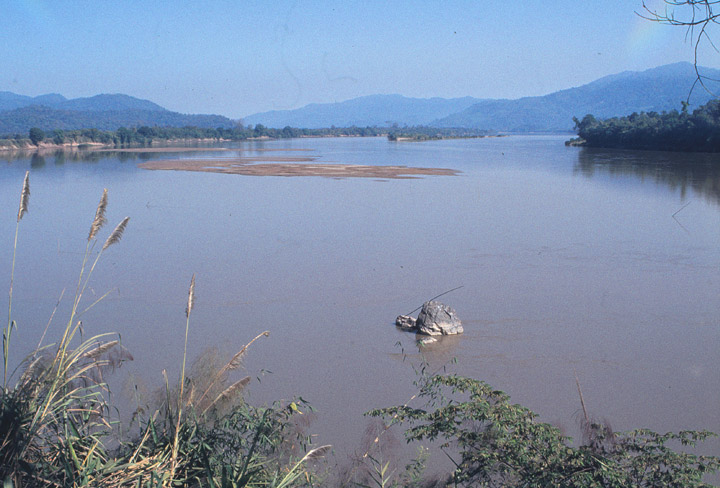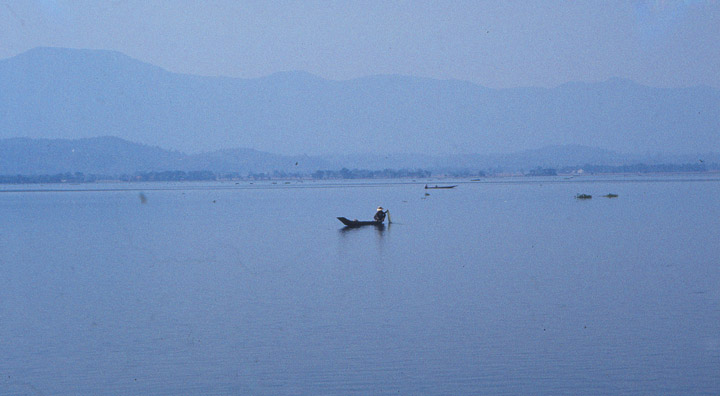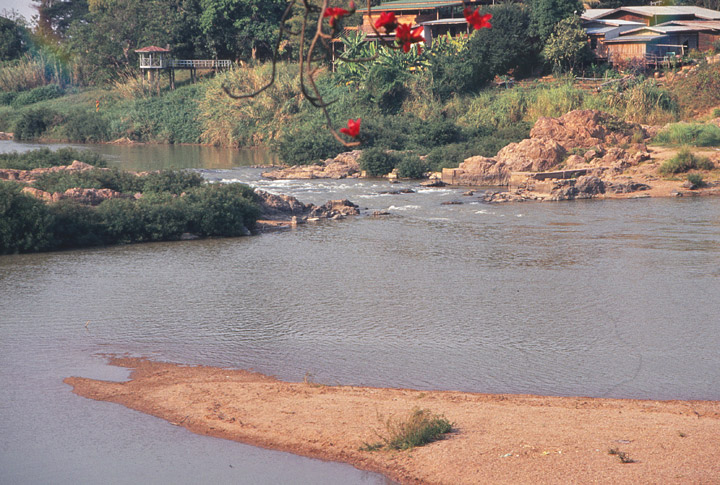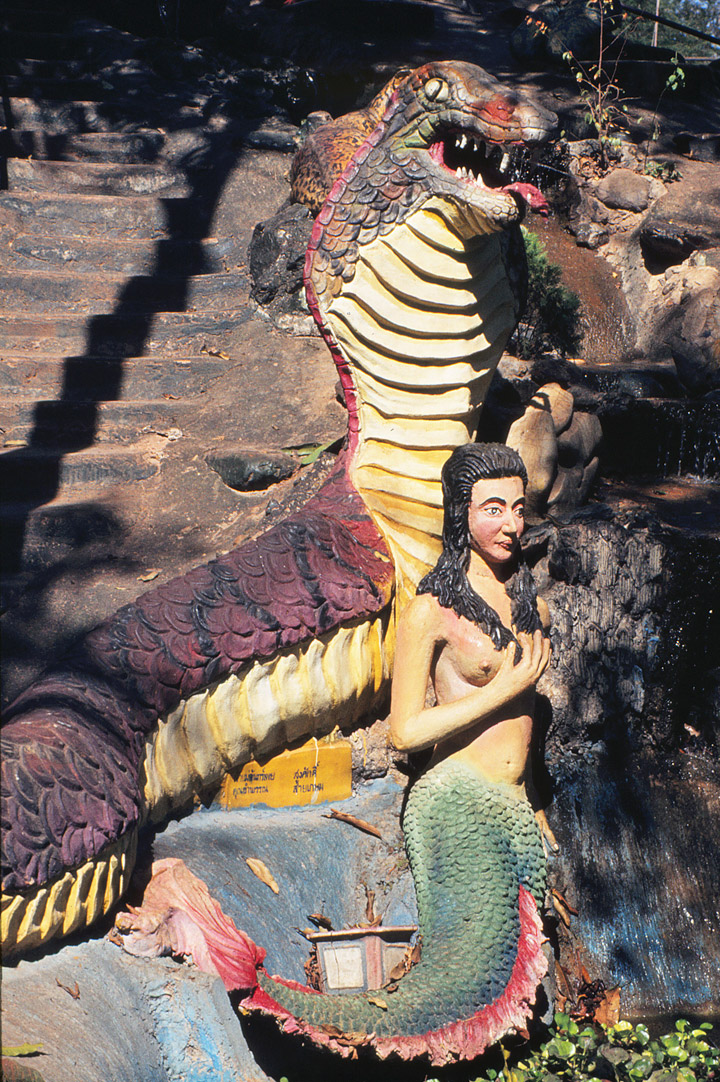 religious park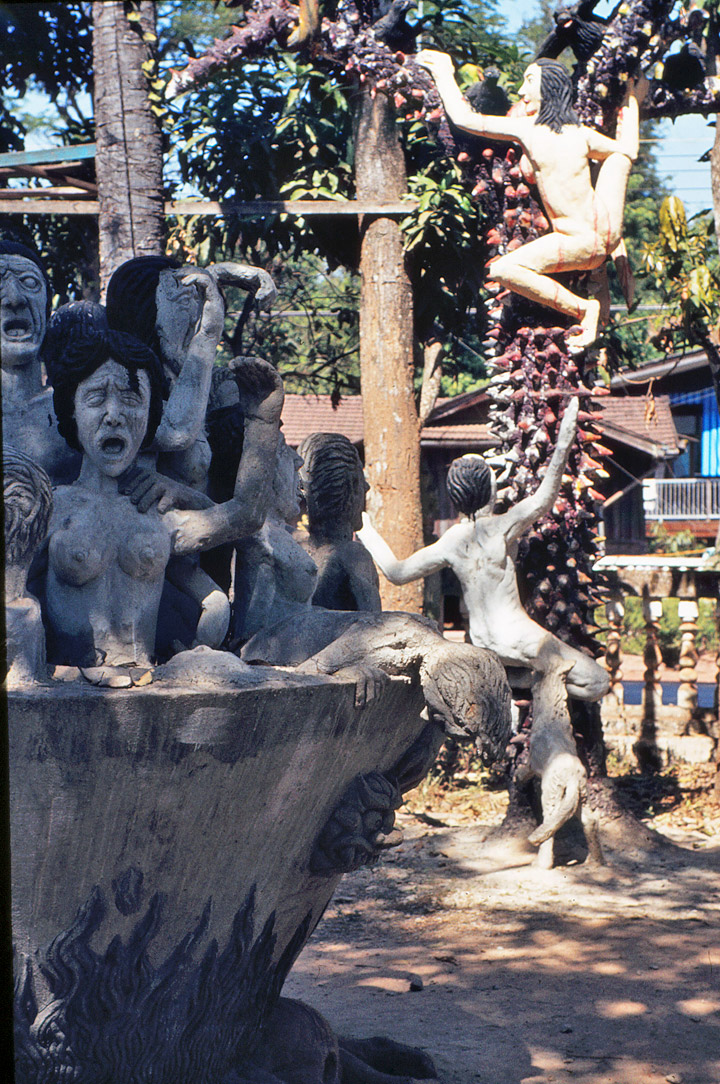 Heroin from Southeast Asia is most frequently brought to the United States by couriers, typically Thai and U.S. nationals and Hong Kong Chinese, traveling on commercial airlines. California and Hawaii are the primary U.S. entry points for Golden Triangle heroin, but small percentages of the drug are trafficked into New York City and Washington D.C. While Southeast Asian groups have had success in trafficking heroin to the United States, they initially had difficulty arranging street level distribution. However, with the incarceration of Asian traffickers in American prisons during the 1970s, contacts between Asian and American prisoners developed. These contacts have allowed Southeast Asian traffickers access to individuals and organizations distributing heroin at the retail level.
Text from Wikipedia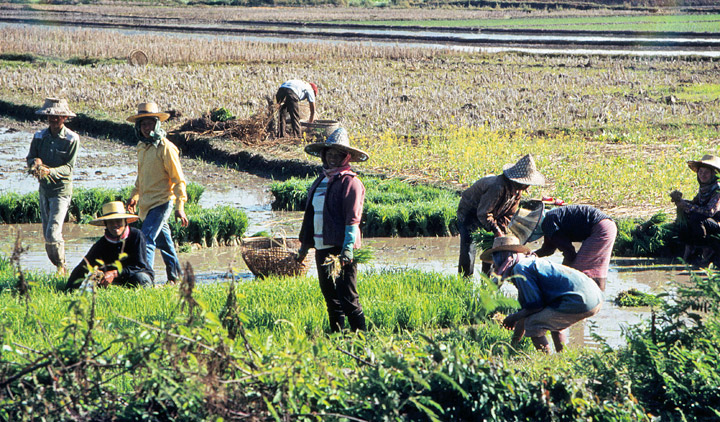 planting rice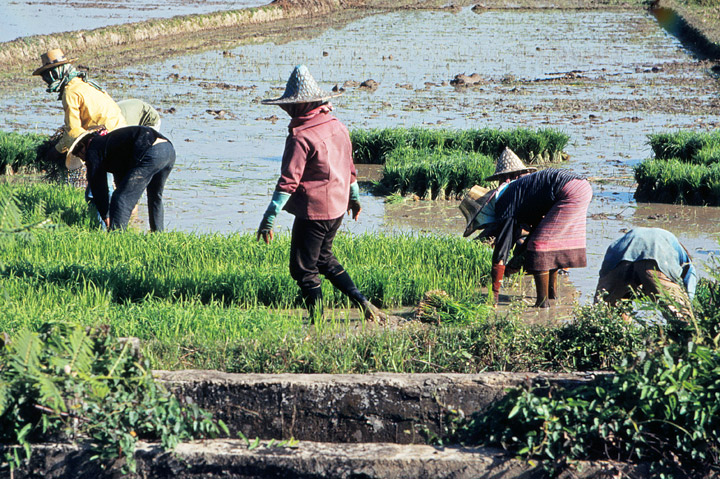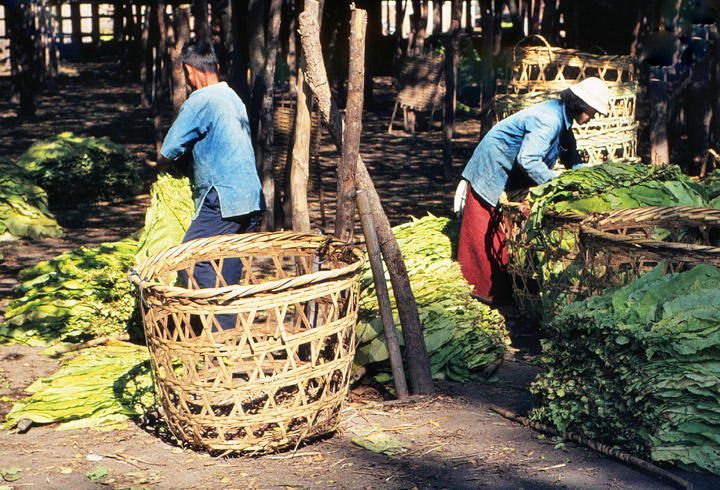 harvesting tobacco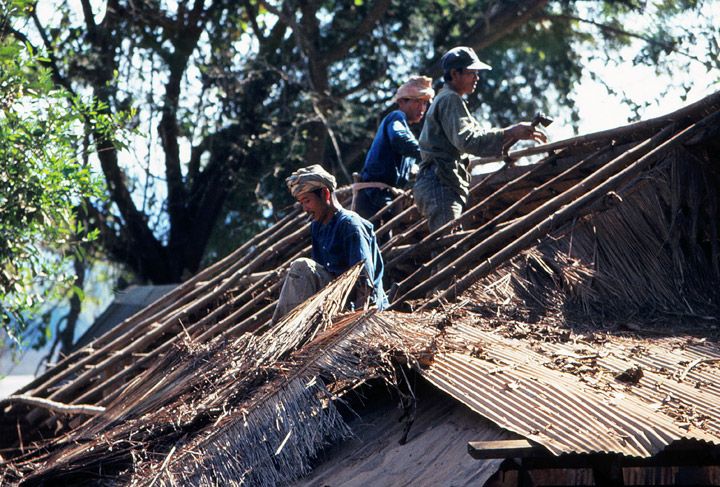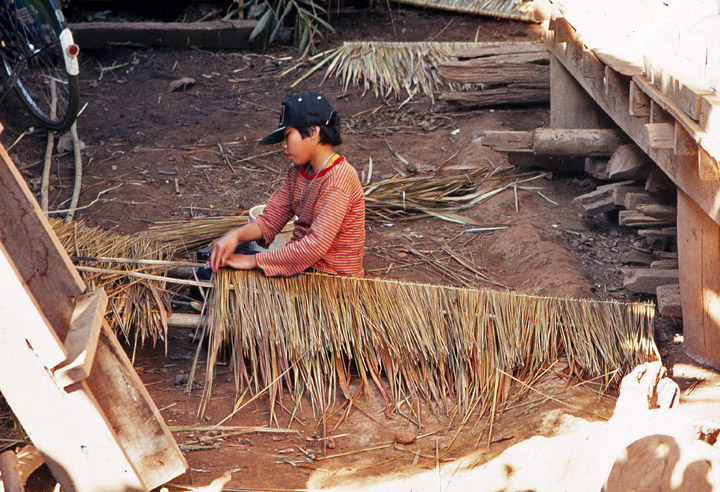 thatch for the roof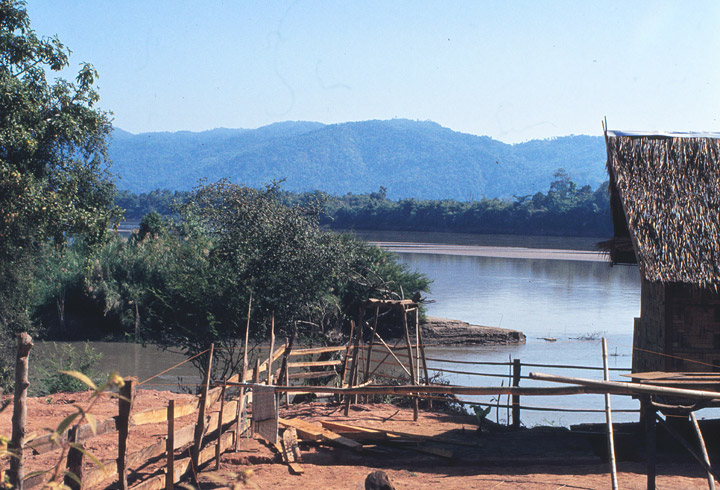 on the Mekong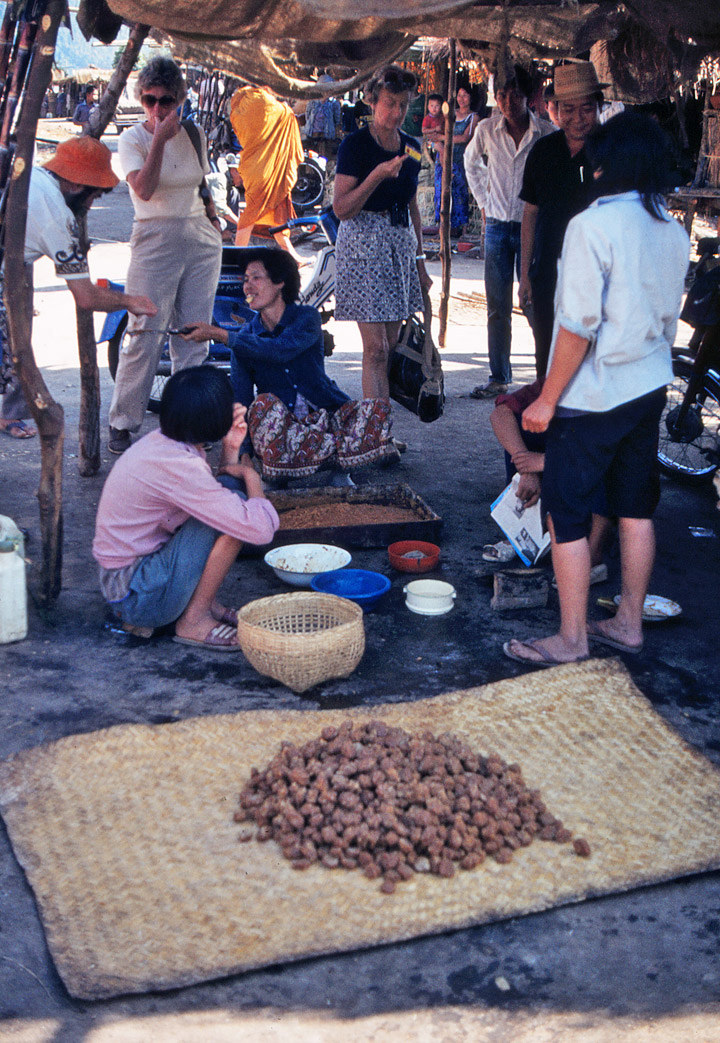 market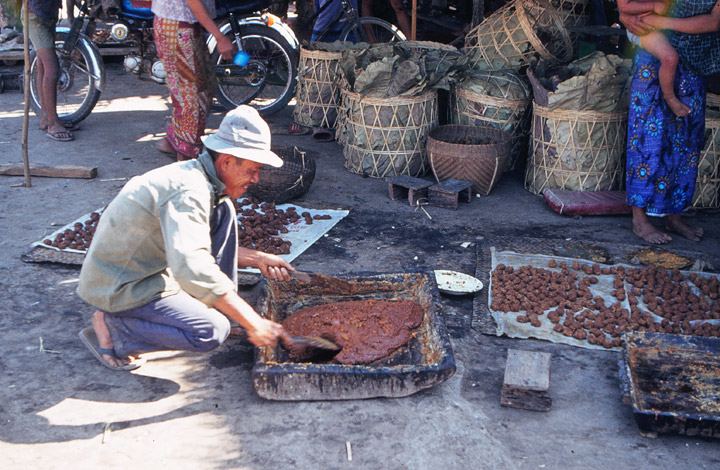 candy from cane juice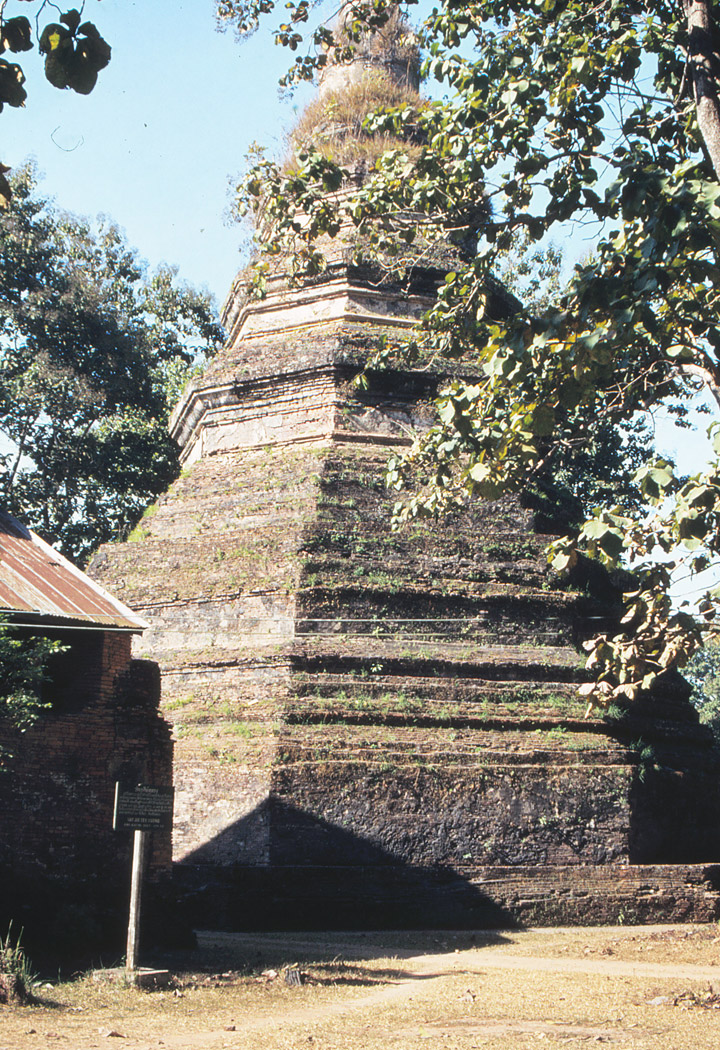 stupa
school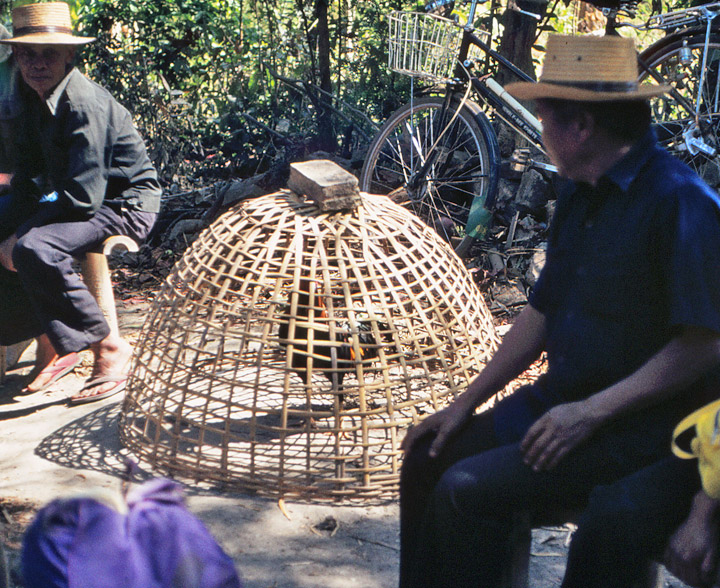 cock for fighting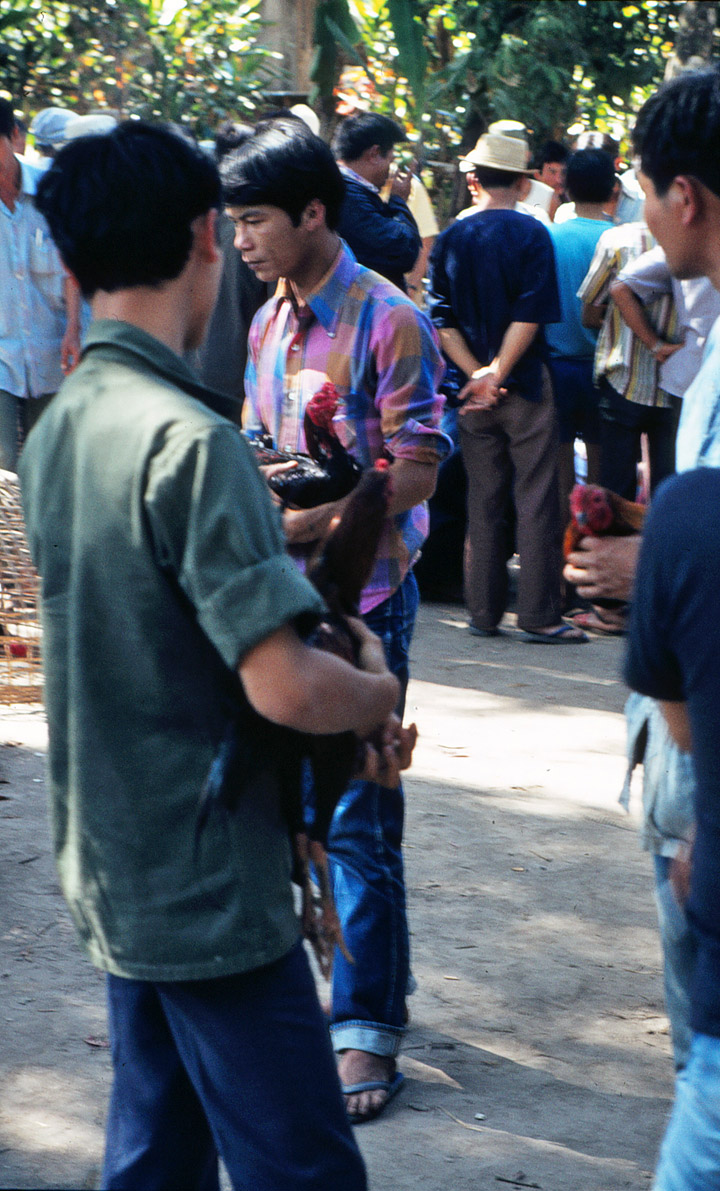 in waiting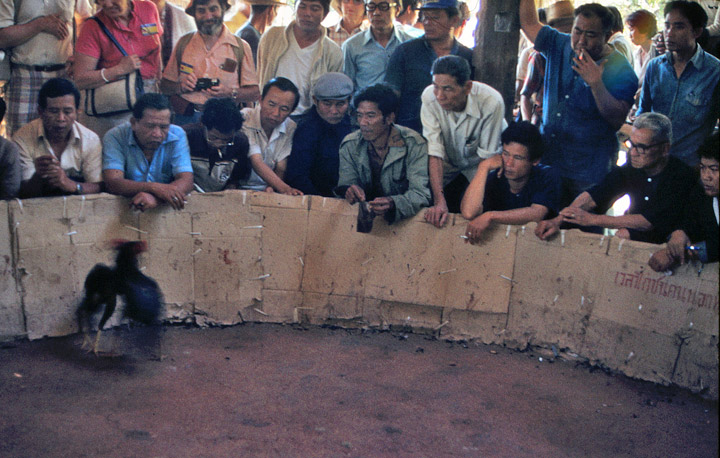 cocks fighting
---
---