Wat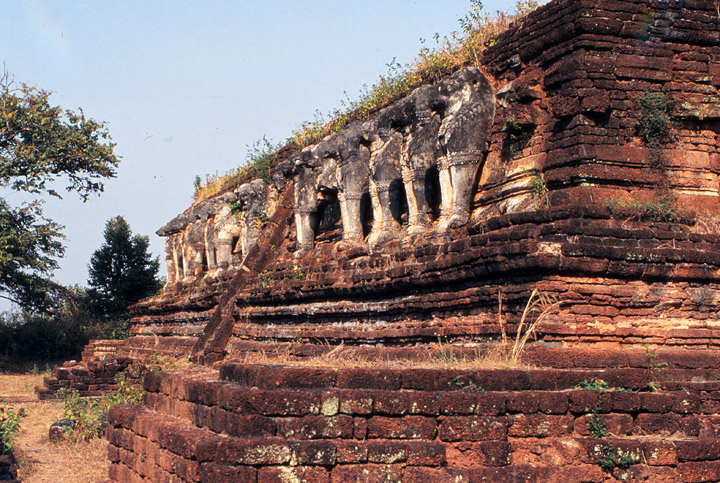 ancient temple
A wat (derived from the Pali word avasa as well as from the Sanskrit word avasatha) is a monastery temple in Cambodia, Laos or Thailand. The word "wat" (Thai วัด) (sometimes rendered "vat" when referring to Laos) means "school." Strictly speaking a wat is a Buddhist sacred precinct with monks' quarters , the temple proper, an edifice housing a large image of Buddha, and a structure for lessons. A Buddhist site without a minimum of three resident monks cannot correctly be described as a wat, although the term is frequently used more loosely, even for ruins of ancient temples. (As a transitive or intransitive verb, wat means to measure, to take measurements; compare templum, which has the same root as template).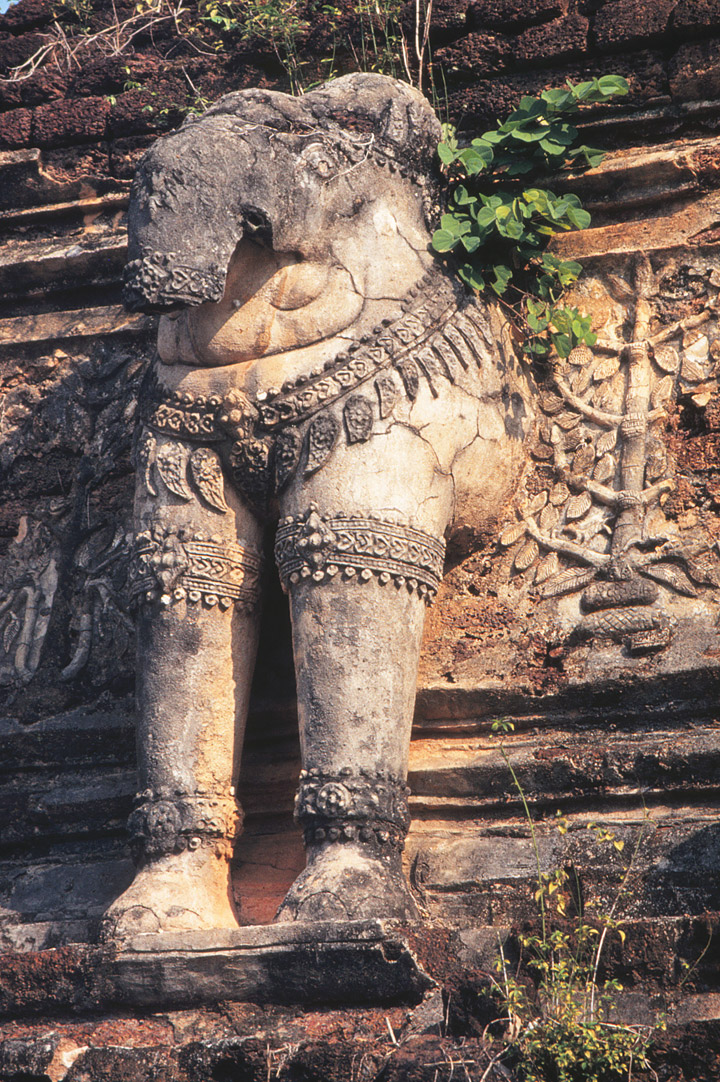 In everyday language in Thailand, a wat is any place of worship except a mosque (Thai สุเหร่า su-rao; or มัสยิด Thai rendering of masjid; a mosque may also be described as โบสด์ของอิสลาม bot khong Is-a-lam). Thus wat cheen is a Chinese temple (either Buddhist or Taoist), wat khaek is a Hindu temple, and wat kris or wat krit or wat farang is a Christian church, though Thai โบสด์ (โบด bot) may be used descriptively as with mosque.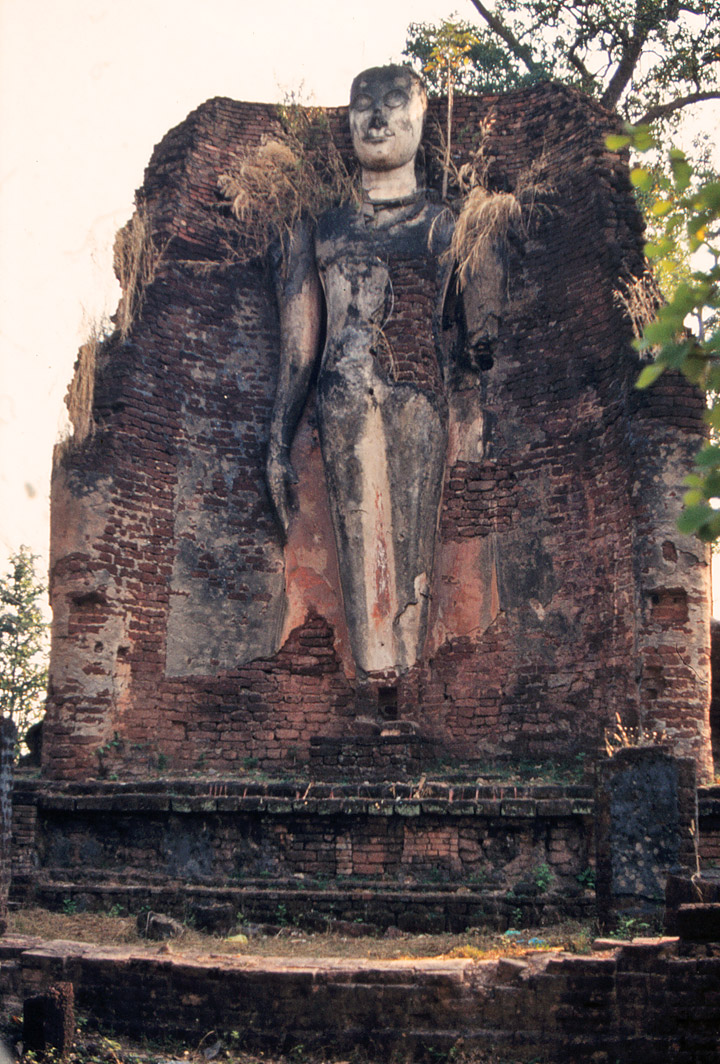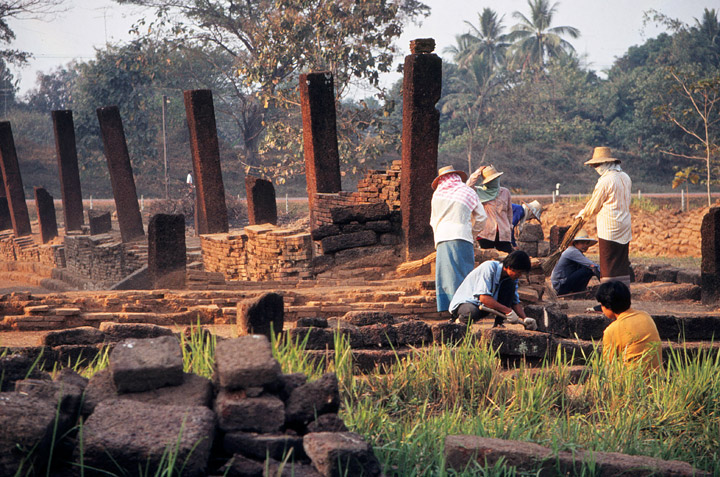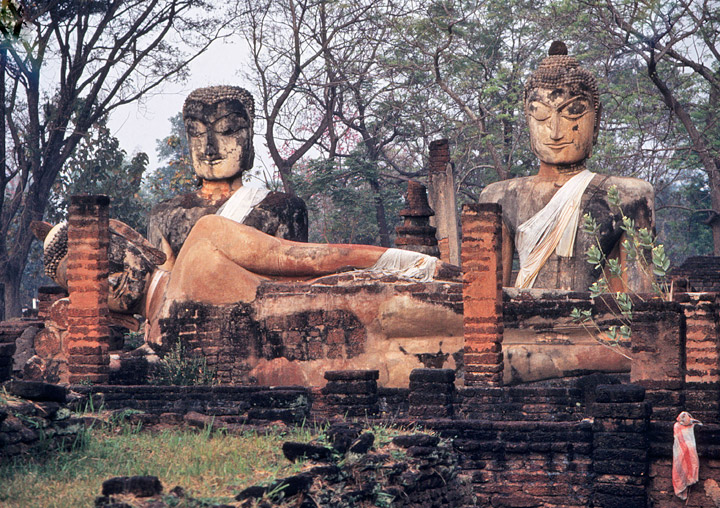 A typical Buddhist wat consists of the following buildings:

* chedi - (from Sanskrit: Chaitya - Temple) เจดีย์ usually conical or bell-shaped buildings, often containing relics of Buddha;

* viharn or wihaan วิหาร (from Sanskrit: vihara and Pali vihaan ) - a meeting and prayer room;

* mondop มณฑป (from Sanskrit: Mandapa) - a usually open, square building with four arches and a pyramidal roof, used to worship religious texts or objects.

* sala ศาลา - a pavilion for relaxation or miscellaneous activities; from Sanskrit: Shala - School, from an earlier meaning of shelter

* bot โบสด์ or ubosoth - อุโบสถ the most holy prayer room, also called the "ordination hall" as it is where new monks take their vows. Architecturally it is similar to the vihara; the main differences are the eight cornerstones placed around the bot to ward off evil. The bot is usually more decorated than the viharn. (from Pali: Uposatha)

* haw trai หอไตร - Tripitaka library where Buddhist scriptures are kept ;

* haw klawng หอกลอง - drum tower ;

* haw rakhang หอระฆัง - bell tower.

The living quarters of the monks, including the กุฏิ (กุติ kuti or กุด kut (monk cells) are separated from the sacred buildings.
Text from Wikipedia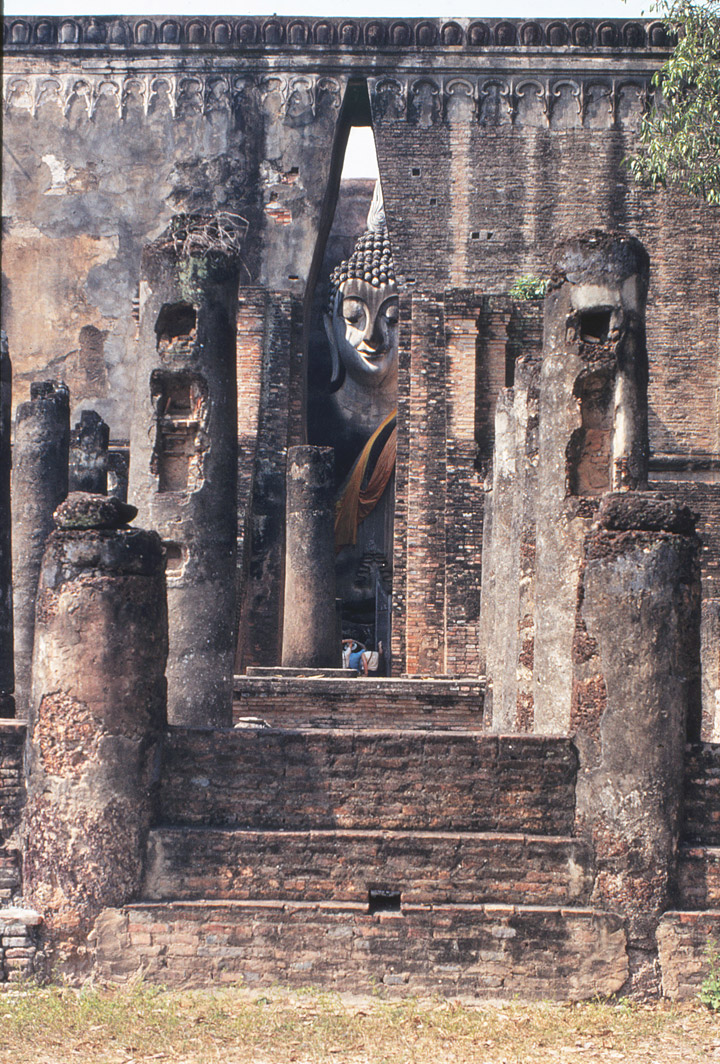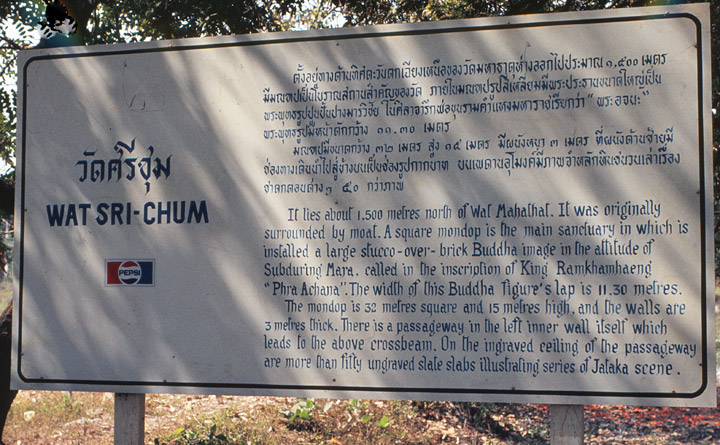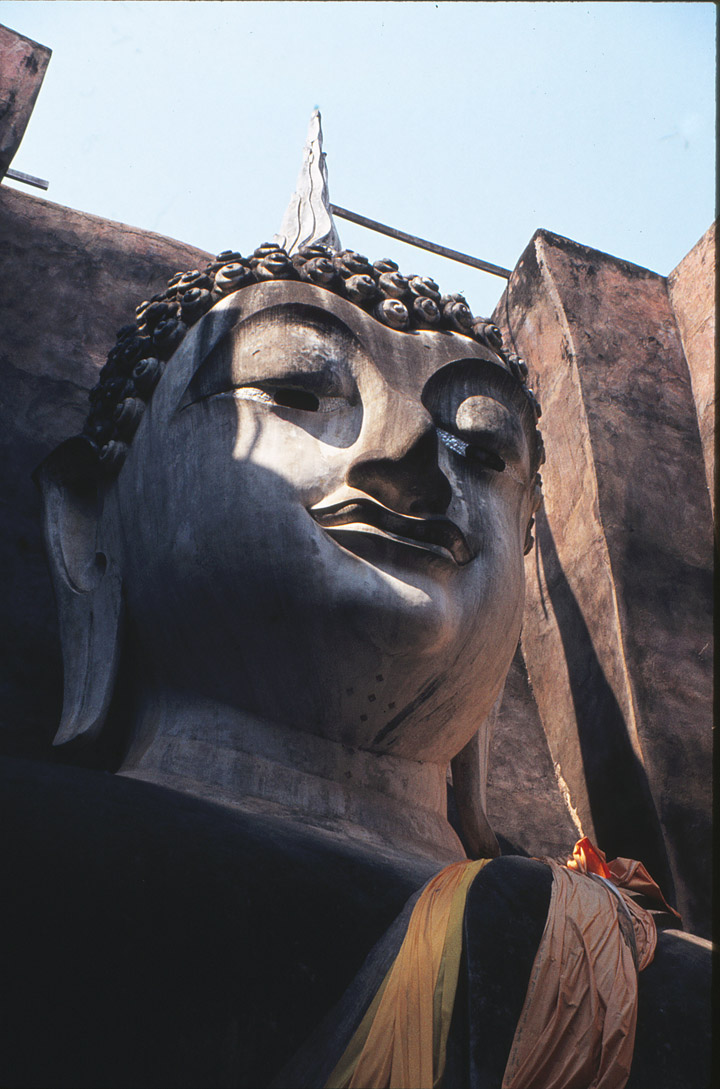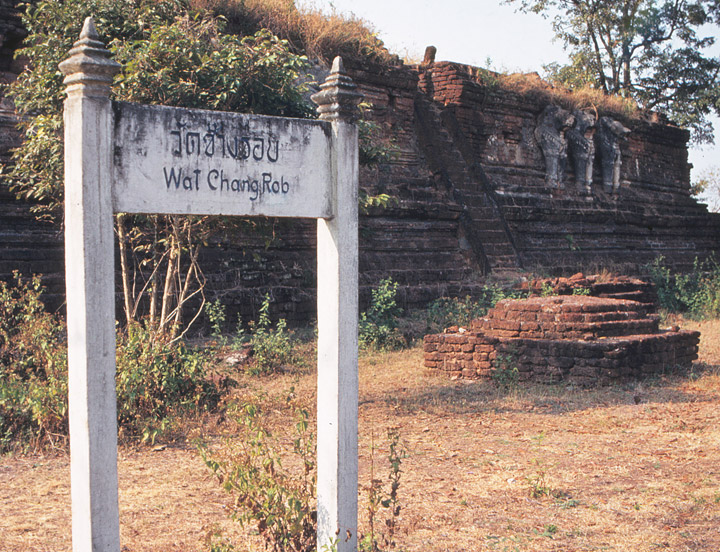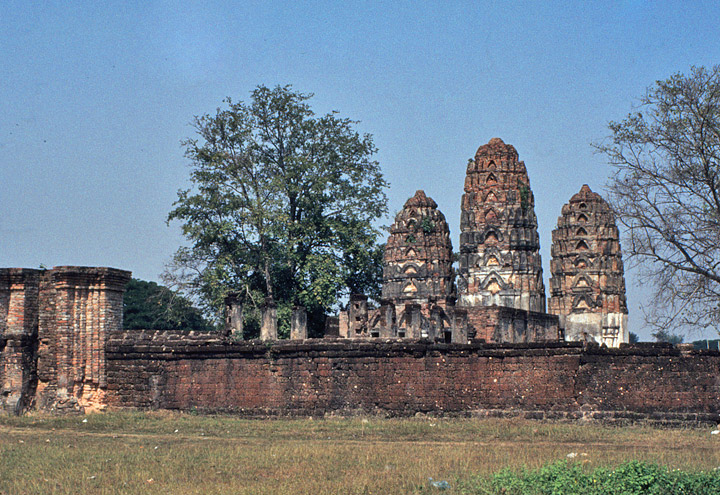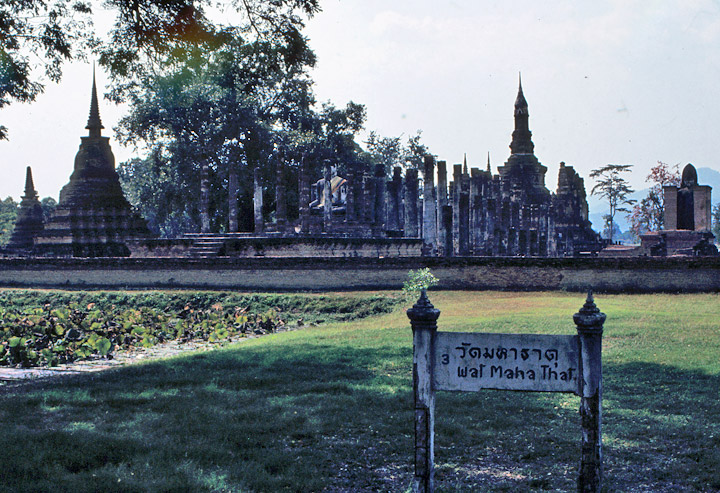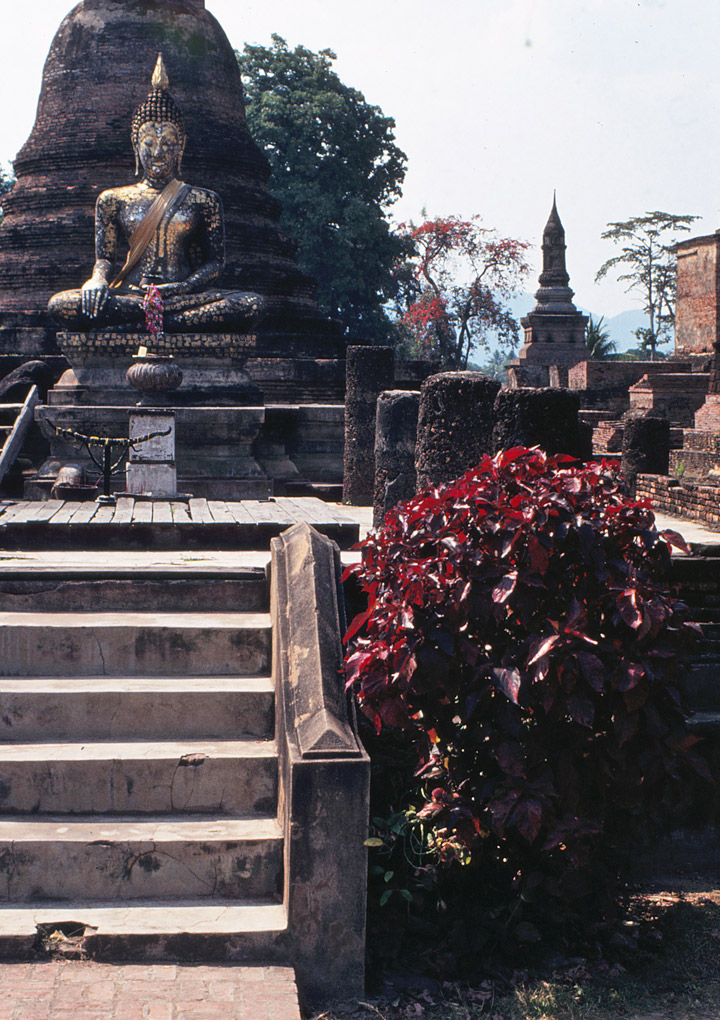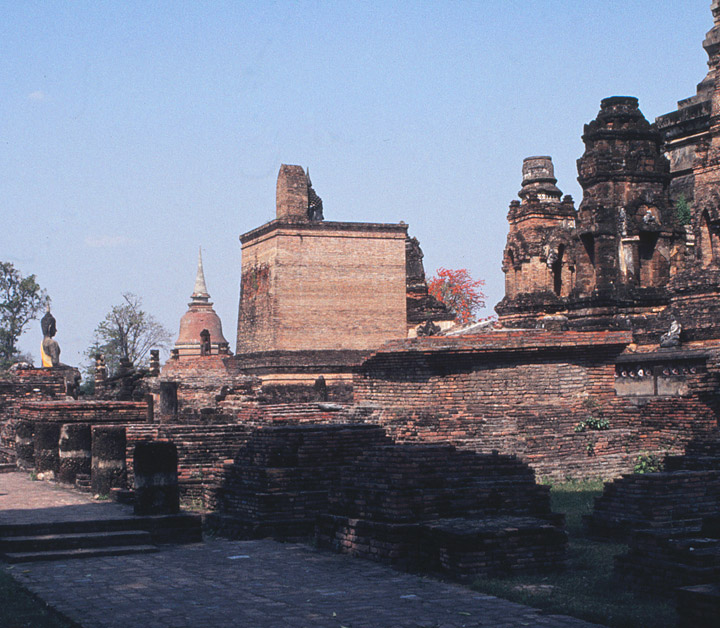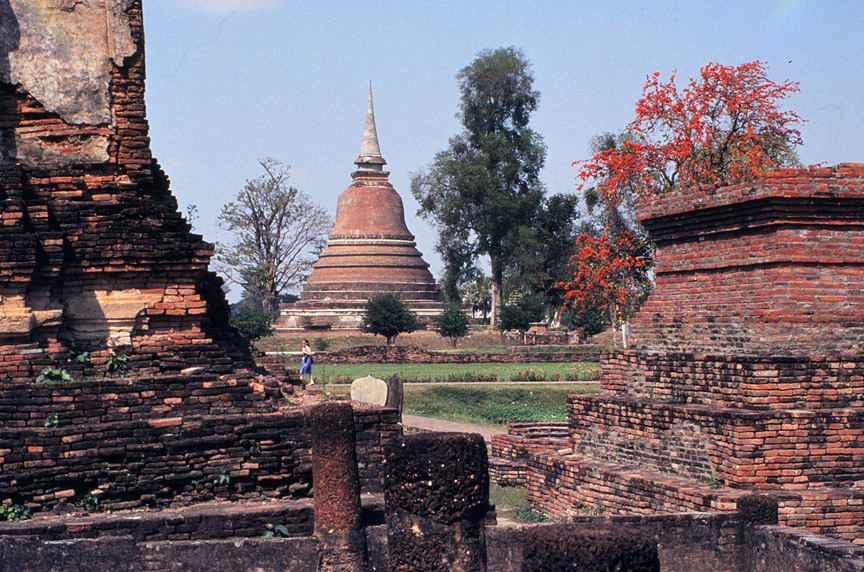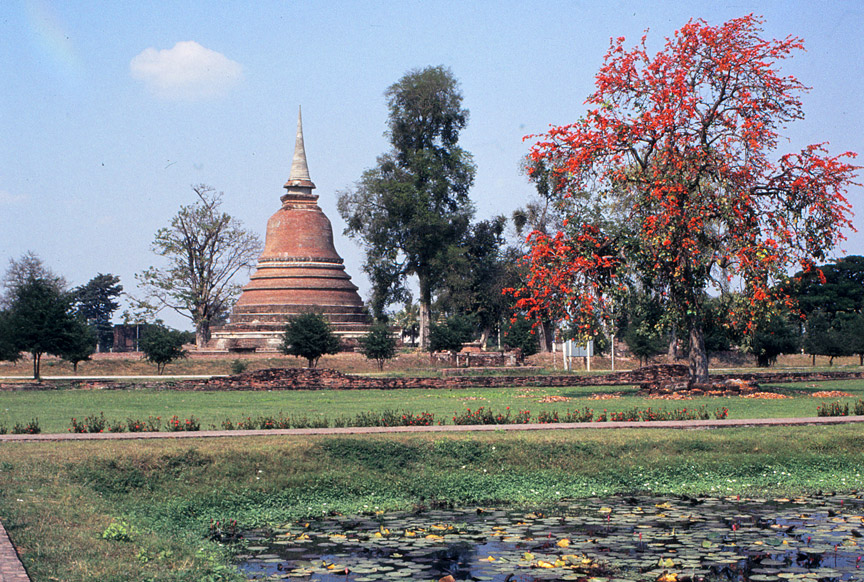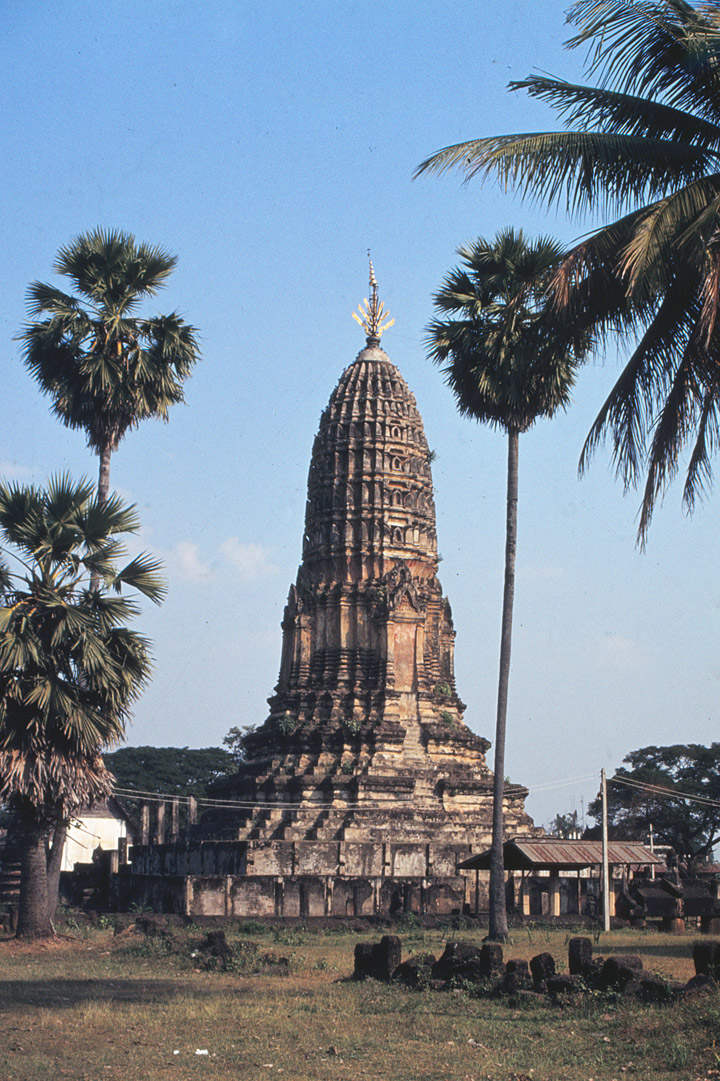 ---
---