Furnas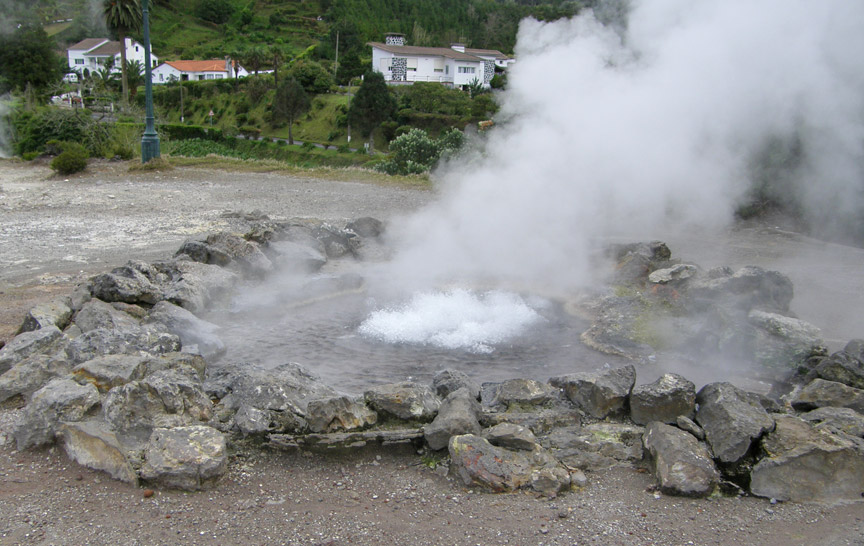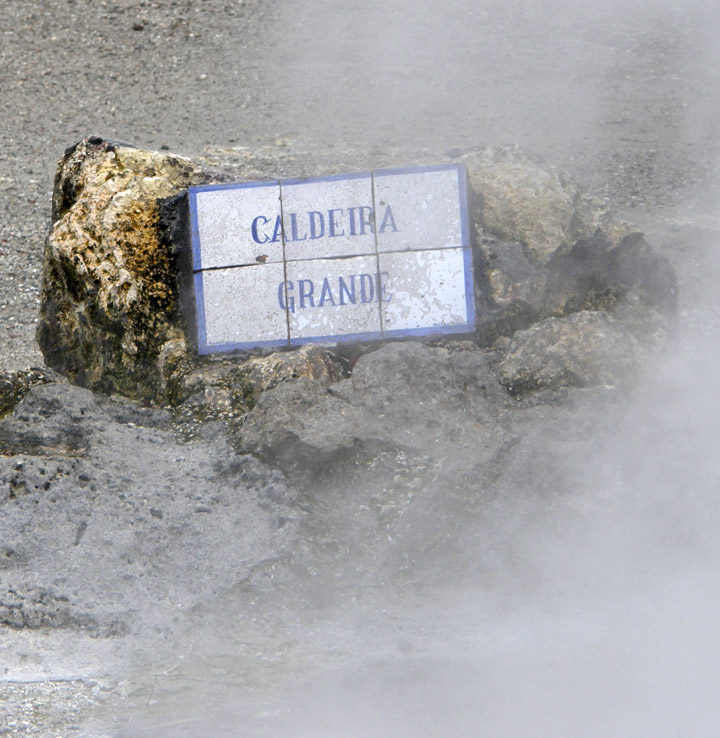 Furnas is a parish in the district of Povoação in the Azores. The population in 2001 was 1,541, its density is 45.5/km² and the area is 33.88 km². The parish is one of the largest in the island and in the Azores. It is located east of Lagoa and Ponta Delgada, west of Povoação and southeast of Ribeira Grande. The main industries are agriculture and tourism. Furnas has a primary school, a church and a square (praça). It is connected by road to Ponta Delgada and the municipal seat and to Ribeira Grande. The Atlantic Ocean is to the south. The mountains are to the north with several valleys including one to the north-northwest. Most of the mountains are forested while grasslands are found at higher elevations.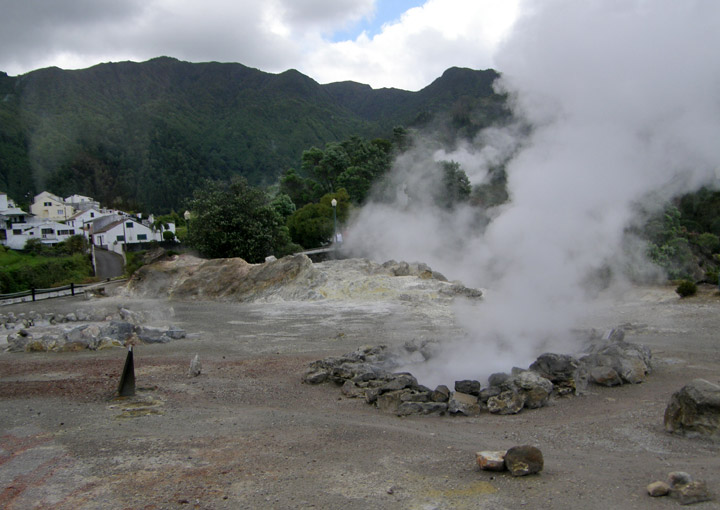 Furnas is a stratovolcano with two calderas which date back to approximately 30,000 years ago. The second approximately dates back to 20,000 years ago. The volcanoes are very active with 10 sub-Plinian eruptions occurring in the past 5,000 years. Two of them are historically known. The first known eruption was in 1440 in which the first colonists settled the island. The second was in 1630 and caused 200 deaths. The volcano was intensely studied between 1990 and 2000 and many formerly unknown geological risks come to light.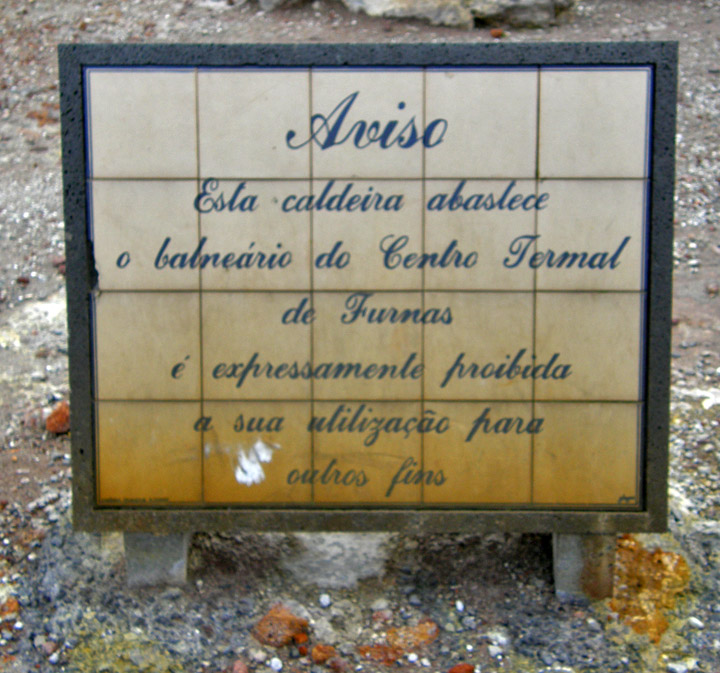 The western of the two calderas is partially filled by a crater lake, Lagoa das Furnas, at an elevation of 359 m (1,181 ft). Fumaroles and mud sands are located at the northern part of the lake.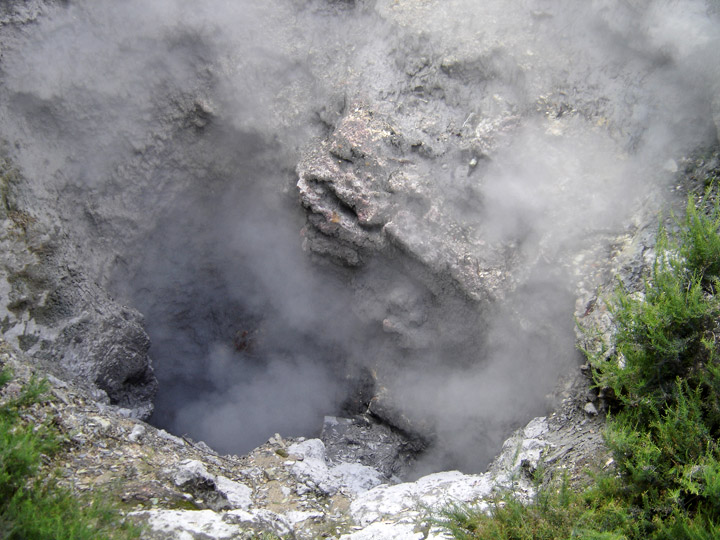 Furnas is also famous for its springs and geysers. In the village, the area around Furnas has thirty springs, each of which has a different temperature and chemical composition. There is a hot river which is colored by iron and a cold river which flows through the village. The geysers are situated in several basins which produce water that is rich in sodium bicarbonate, boron, fluorine and traces of carbon dioxide. The local inhabitants cook corn-type dishes in the geysers. The installations of hydrotherapy are in the park and were built in the 19th century.
Text from Wikipedia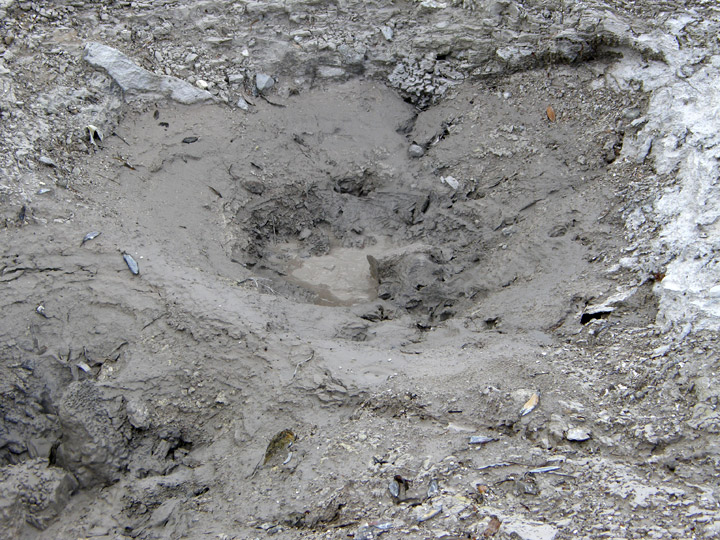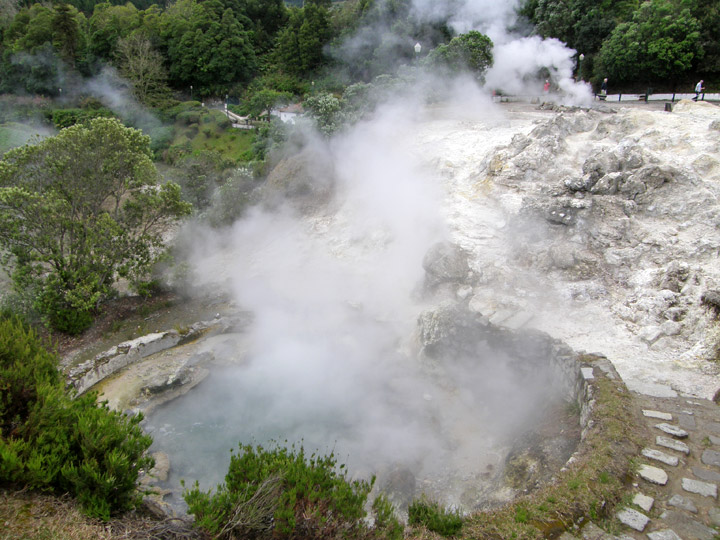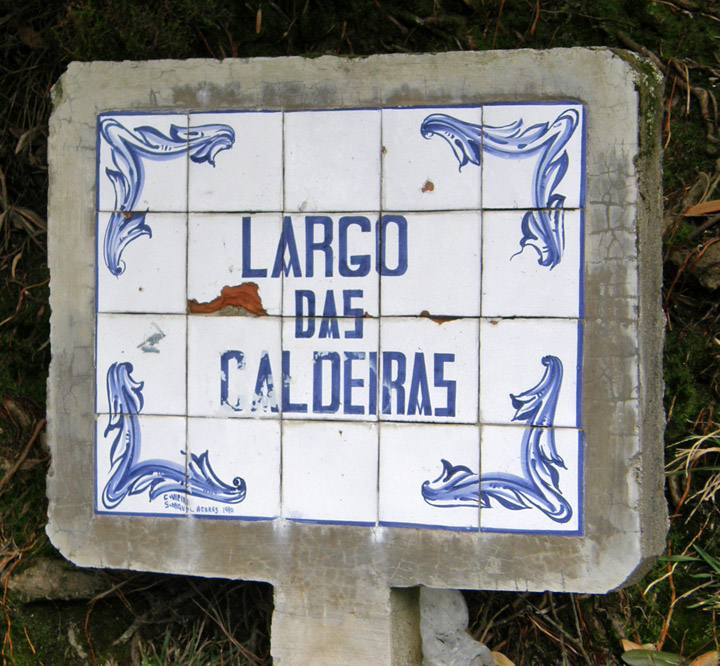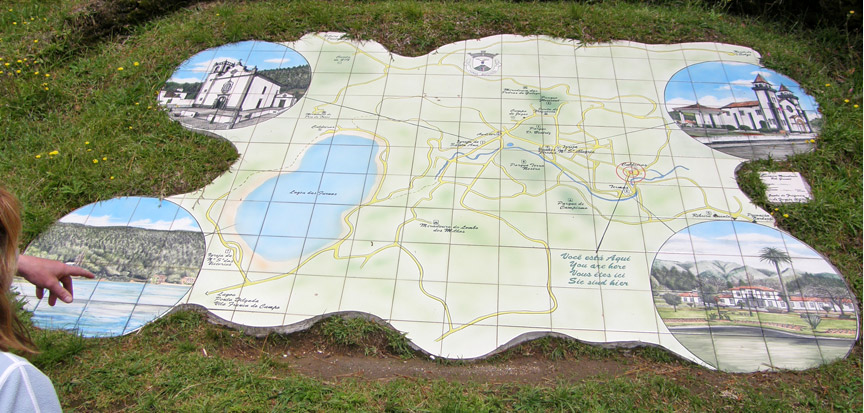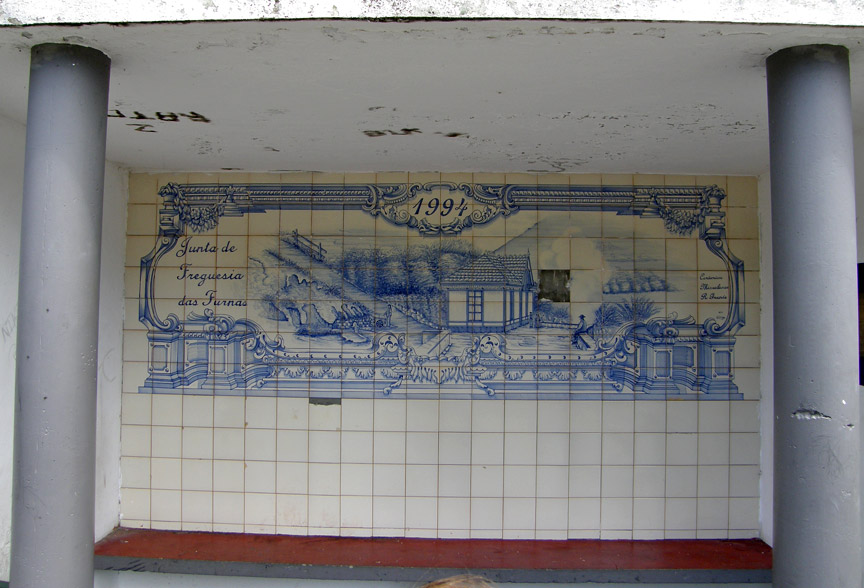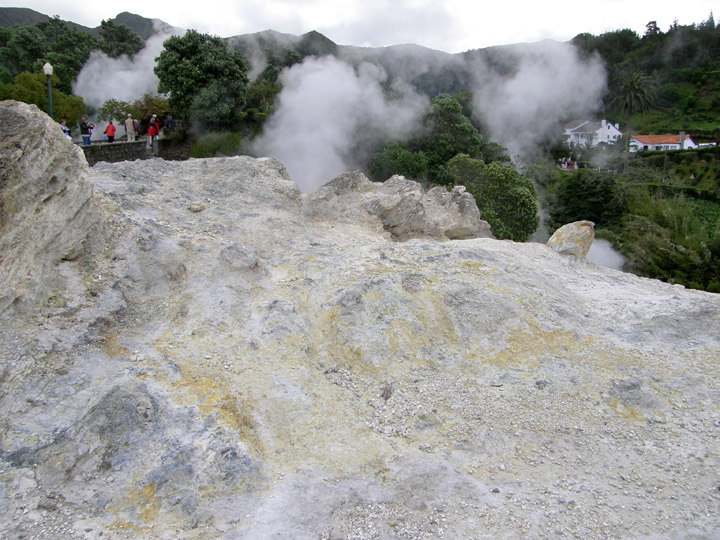 sulfur coloringng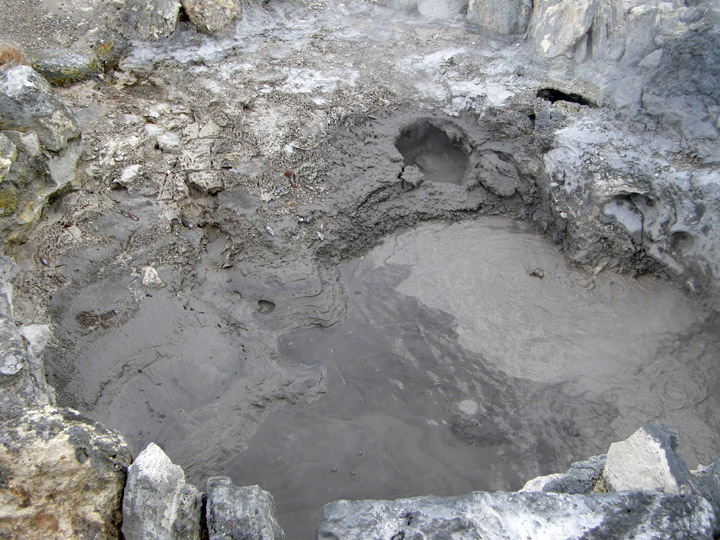 boiling mud pot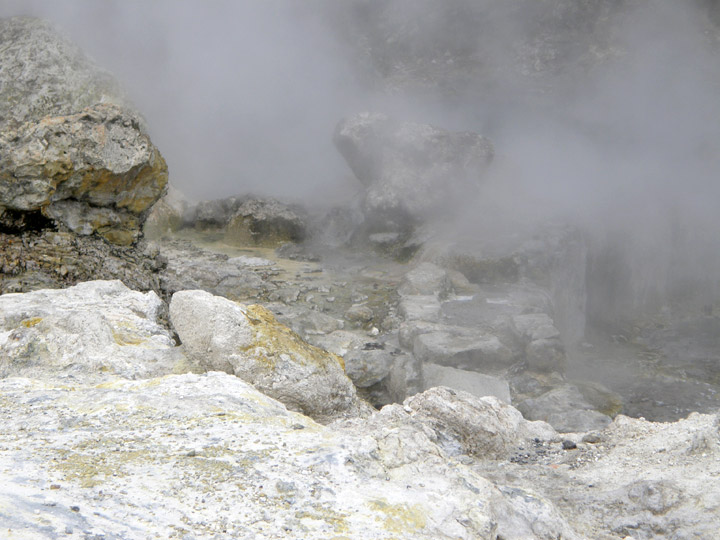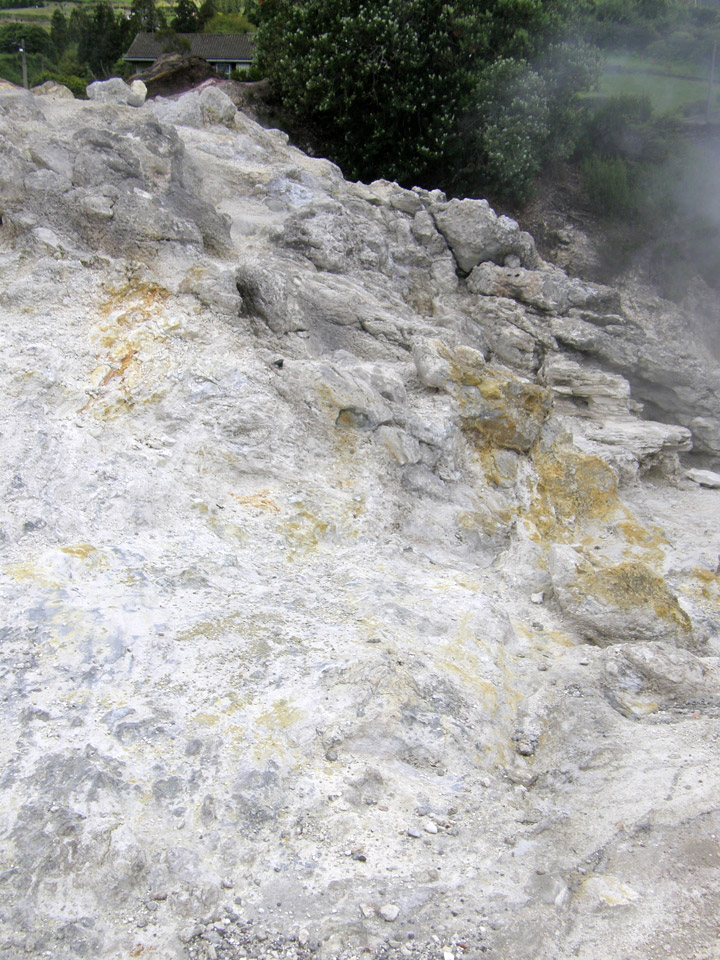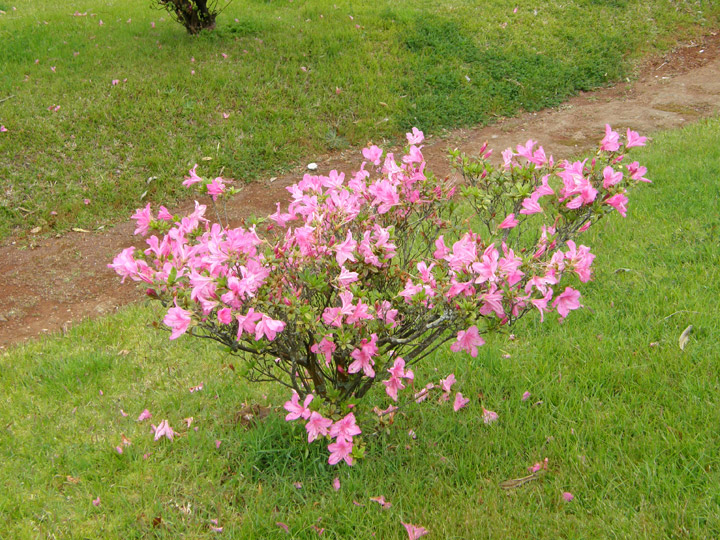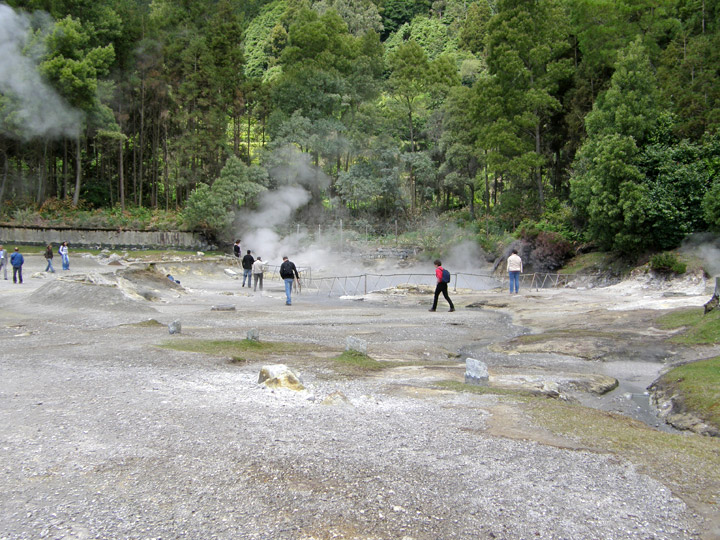 thermal area near the caldera lake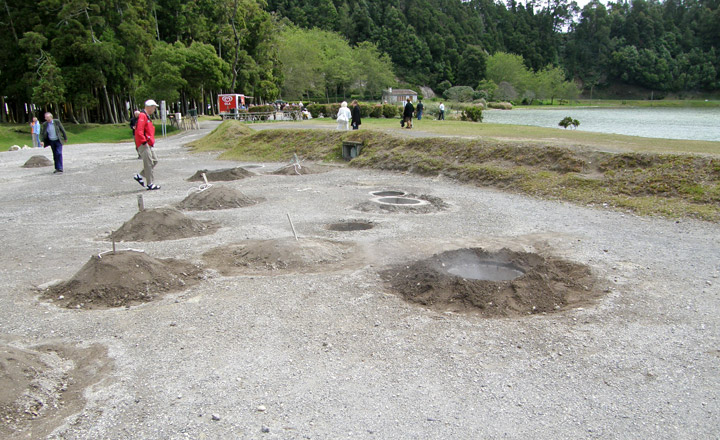 where hydrothermal steam is used for cooking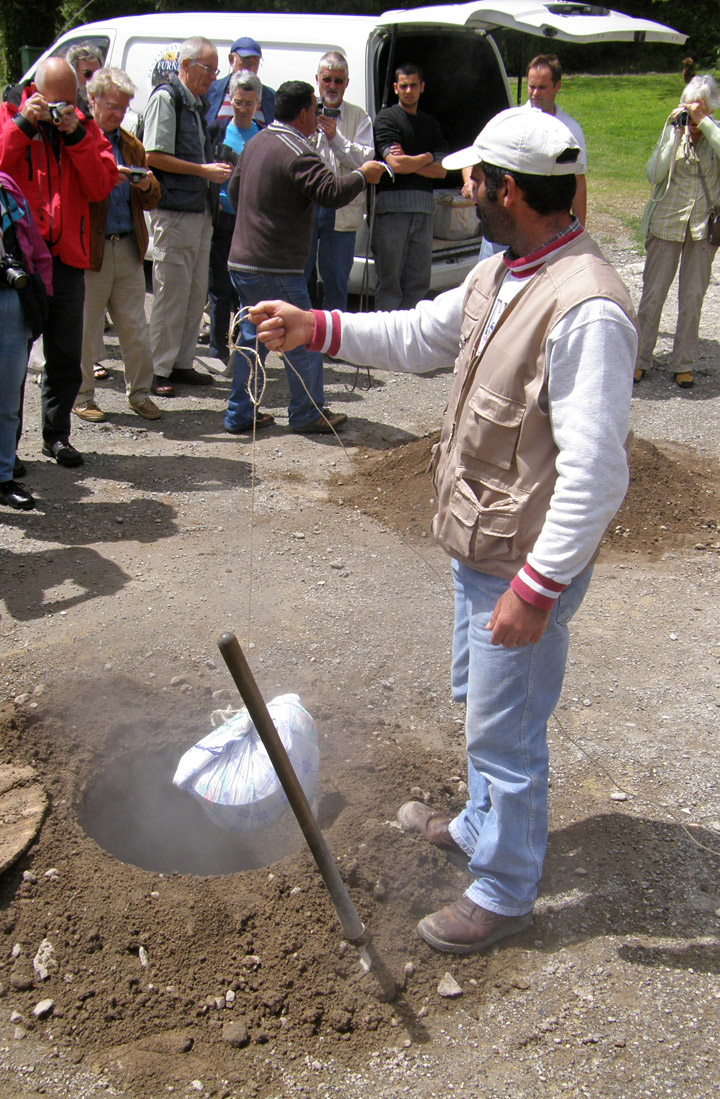 placing the food to be cooked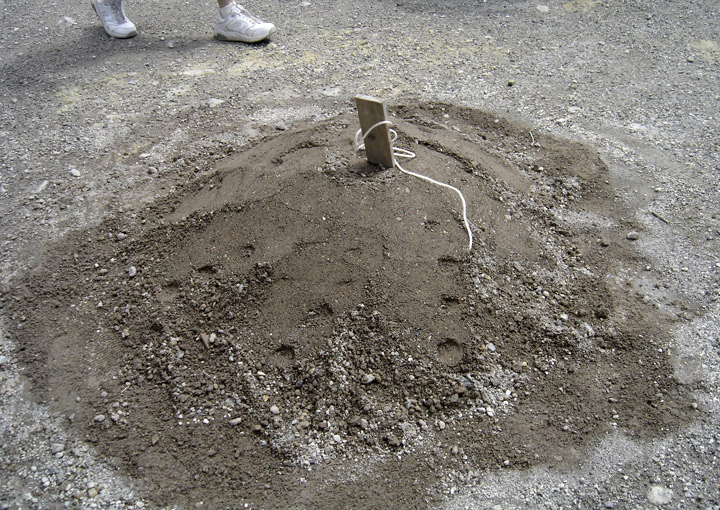 food being cooked under the soil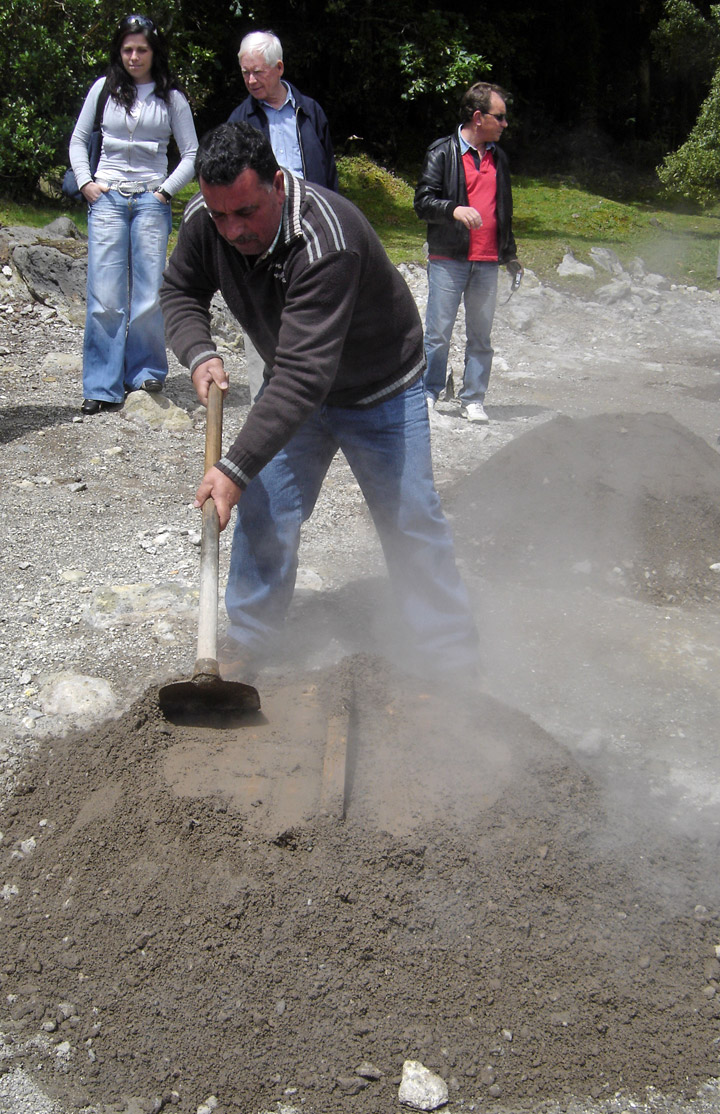 uncovering the cook chamber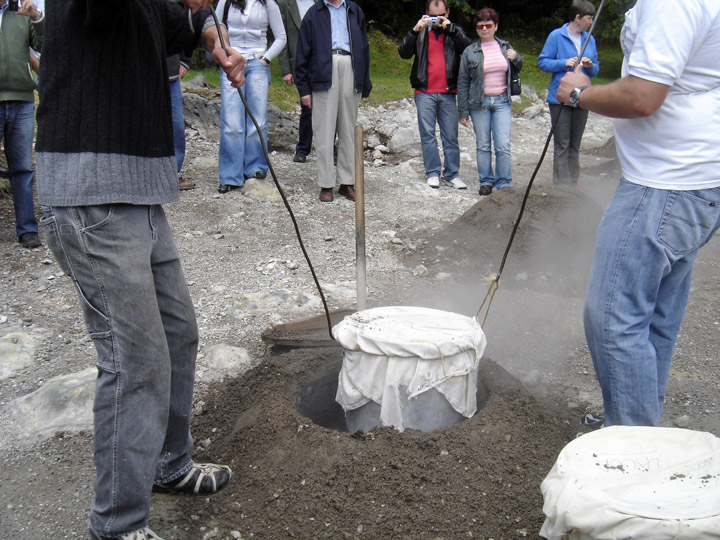 removing the cooked food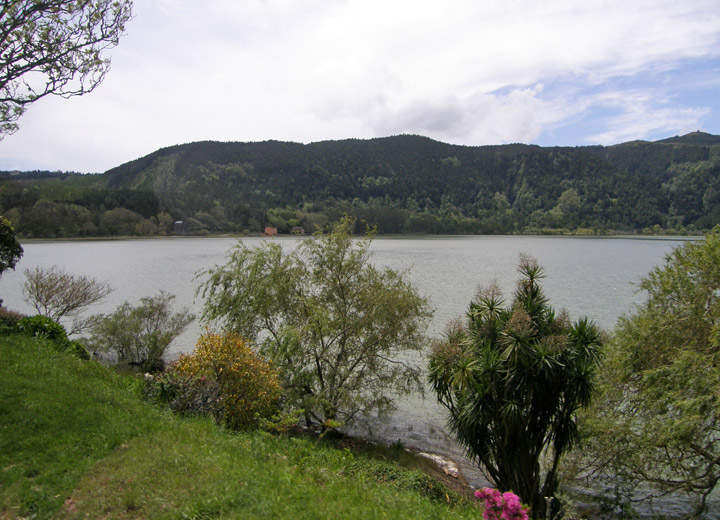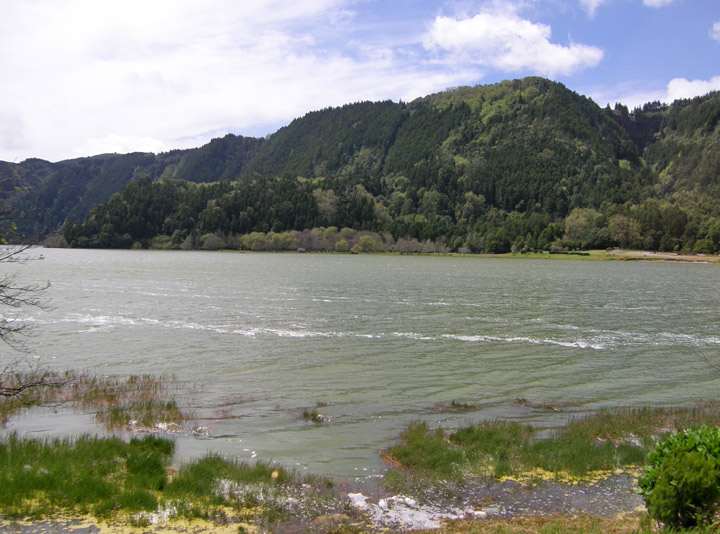 Caldera Lake
Return to San Miguel Island page
---
---