Montevideo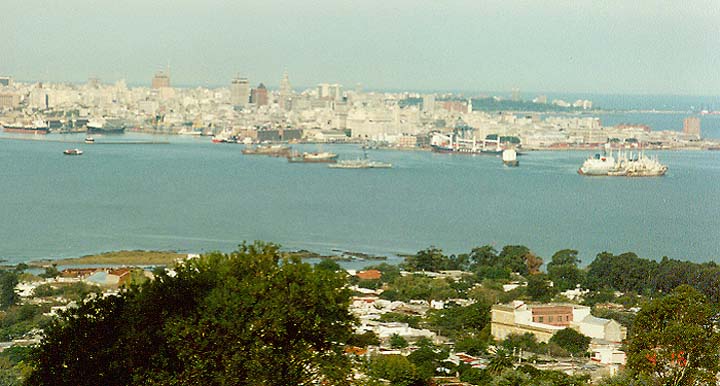 the city
Montevideo, city, capital of Uruguay and its Montevideo Department, on the Río de la Plata, in the southern part of the country. A spacious community with broad boulevards, it is the nation's largest city and its principal economic, administrative, and cultural center. Most of Uruguay's meat- and wool-processing plants and other manufacturing establishments are located in the metropolitan area. The city also has a large fishing industry, and its port handles the bulk of the nation's foreign trade. Many tourists visit the city and nearby beach resorts.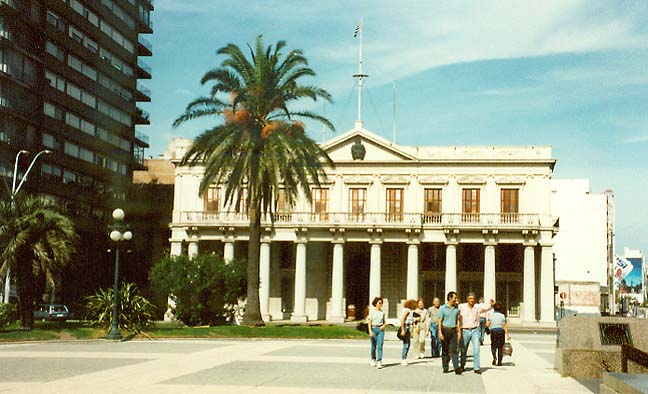 former Presidential Palace
(next to it the unfinished headquarters of the former military government)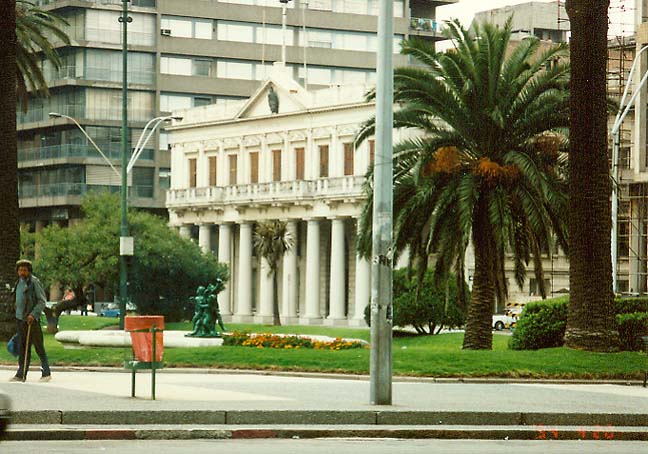 another view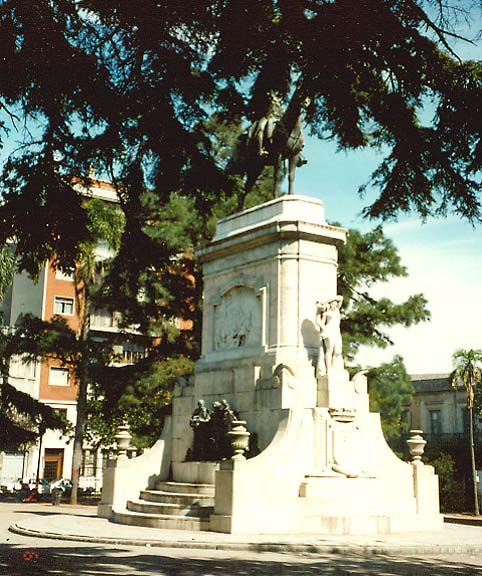 monument to General San Martin
Landmarks include the Cerro (hill) for which Montevideo (from the Portuguese "Monte vide eu," "I see a hill") is named; the mausoleum of José Gervasio Artigas, the Uruguayan national hero; the Cabildo, formerly the seat of the national legislature; and an ornate cathedral (1790-1804). In Montevideo are the University of the Republic (1849), the Institute of Higher Studies (1928), the National Historical Museum (1900), and the National Museum of Fine Arts (1911).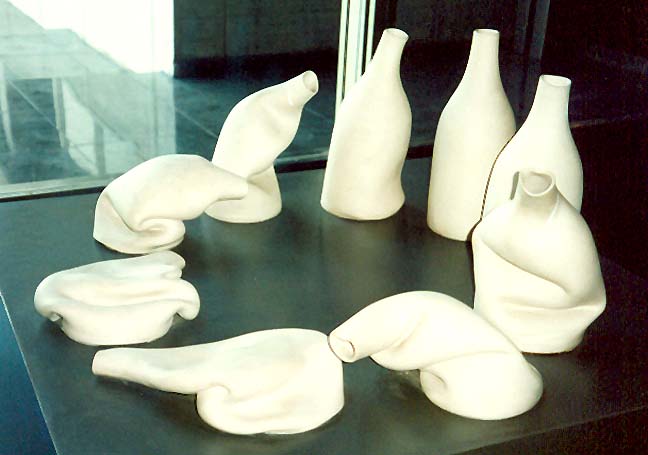 Uruguayan Modern Art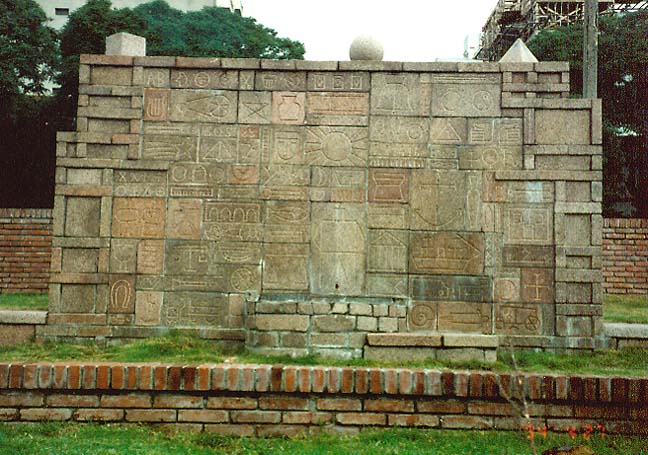 entrance to the Museum of Fine Arts

Montevideo was founded by the Spanish governor of Buenos Aires in 1726 to secure the area against Portuguese infiltration from Brazil. It changed hands frequently during the Spanish-Portuguese rivalry of the early 19th century, until, partly through British intervention, it became the capital of independent Uruguay, established in 1828 as a buffer state between Spanish Argentina and Portuguese Brazil. It was besieged for nine years (1843-1851) during Uruguay's civil war but at the same time became one of the principal ports of South America. Large numbers of Europeans, especially Spaniards and Italians, migrated to the city in the late 19th and early 20th centuries. Thereafter, Montevideo continued to grow as a result of internal migration from rural Uruguay to the capital region. Population (1996) 1,378,707.

Text from Microsoft Encarta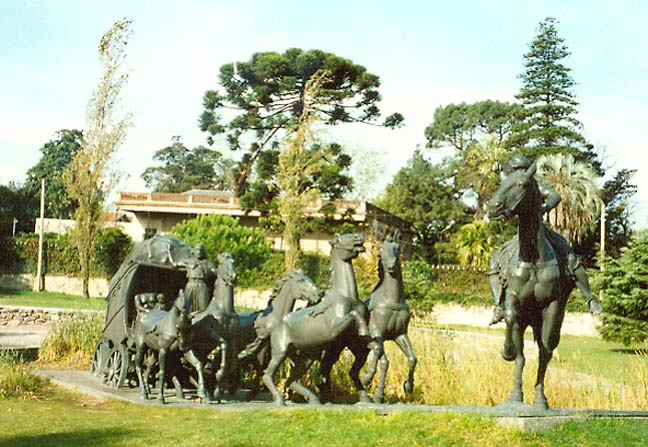 statue to the cattlemen who founded the country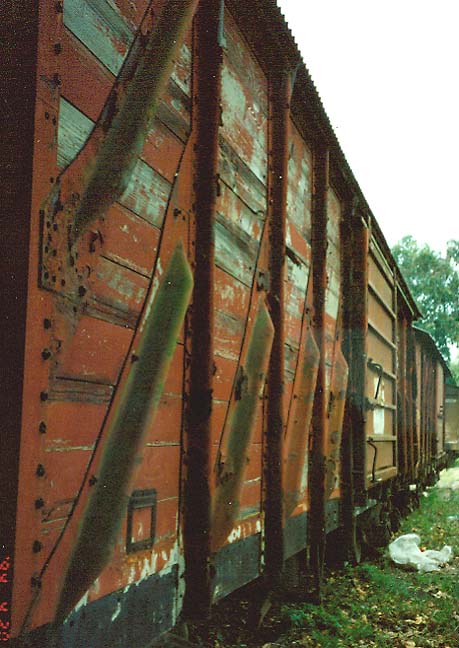 abandoned railroad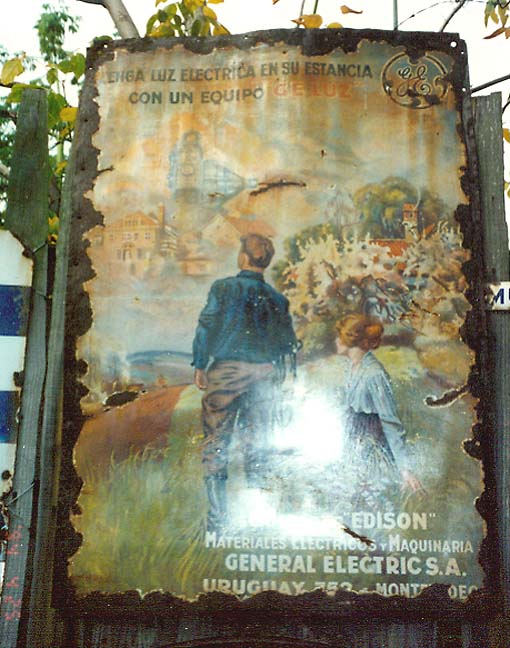 old General Electric adv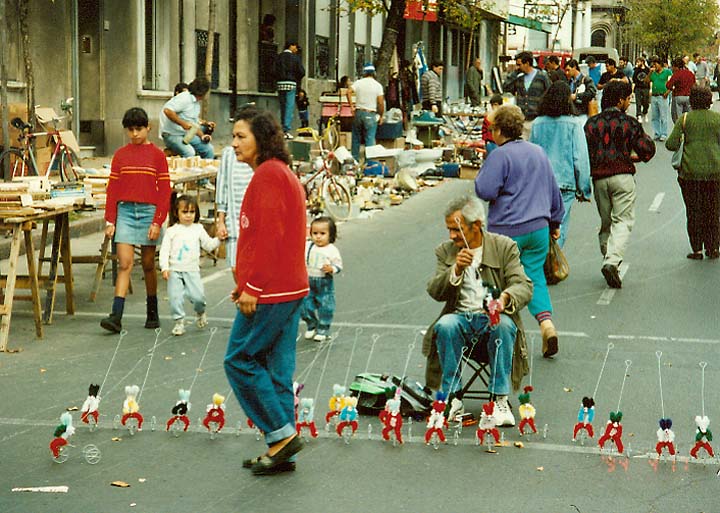 the Sunday market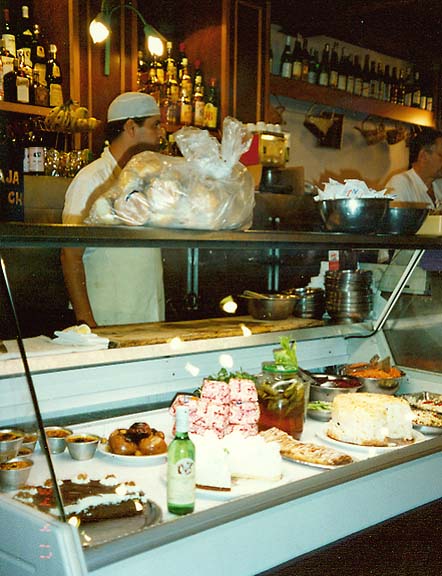 deserts at a restaurant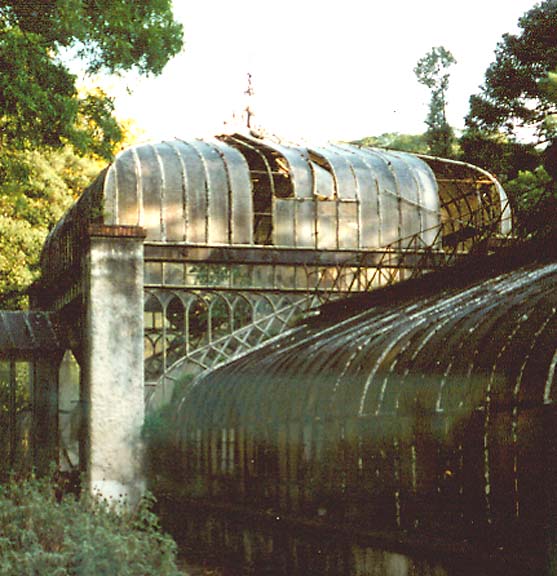 horticultural pavilion in the Park
(not now in its former glory)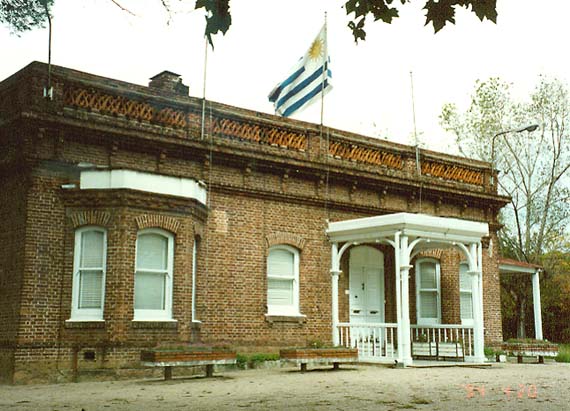 official building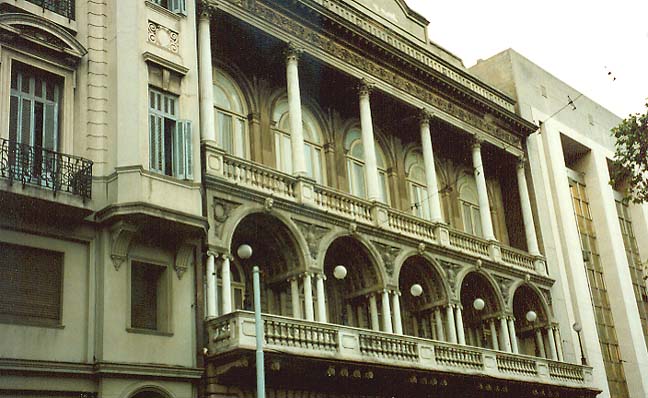 building facade in Montevideo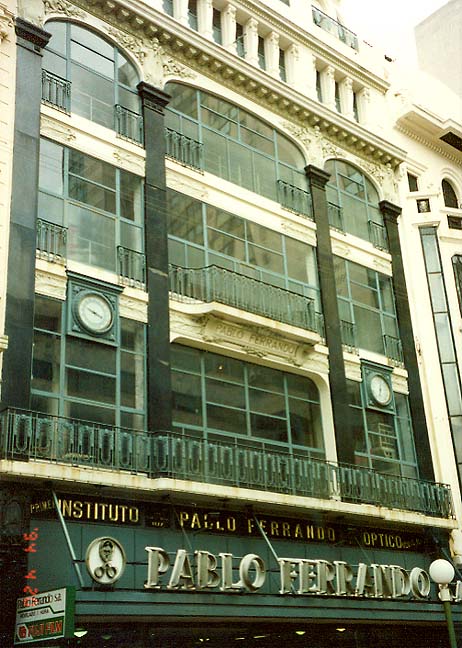 store front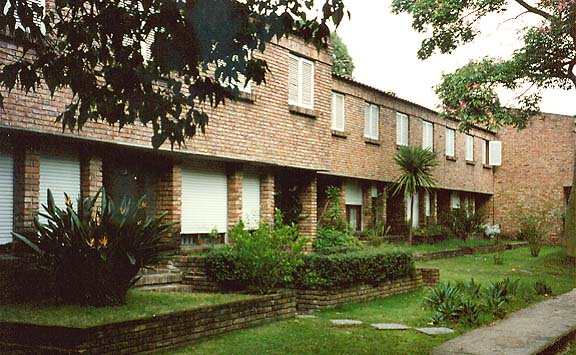 planned housing park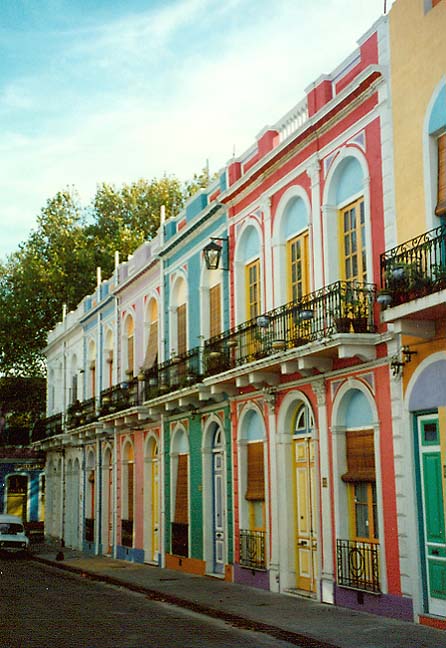 colorful housing block