Port-Vila
in
Vanuatu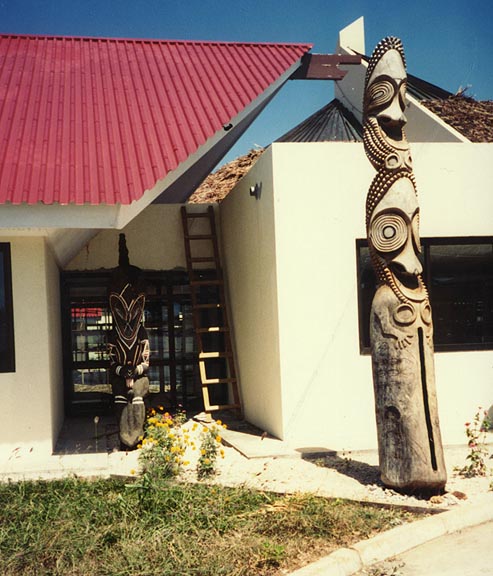 Art of Vanuatu
The way of life in Port-Vila reflects its French and English colonial heritage.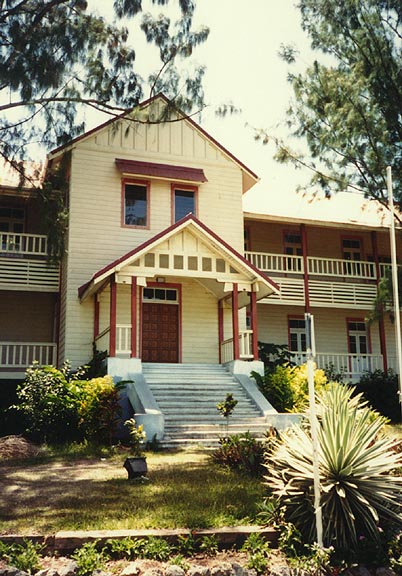 colonial style building
photo from 1992
Vanuatu Court House.
razed in a fire in the early morning of Thursday 07 June 2007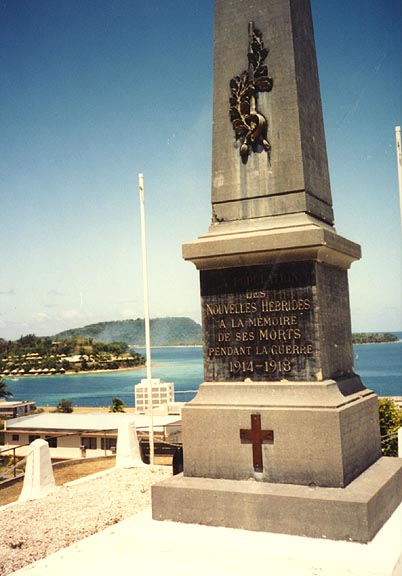 monument to local men involved in the European war
With fine restaurants, shops, and hotels, it is a cosmopolitan city that caters to Western tourists.

tourist attraction is the ocean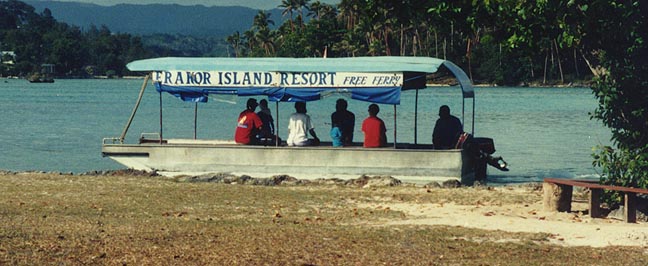 a resort on its own island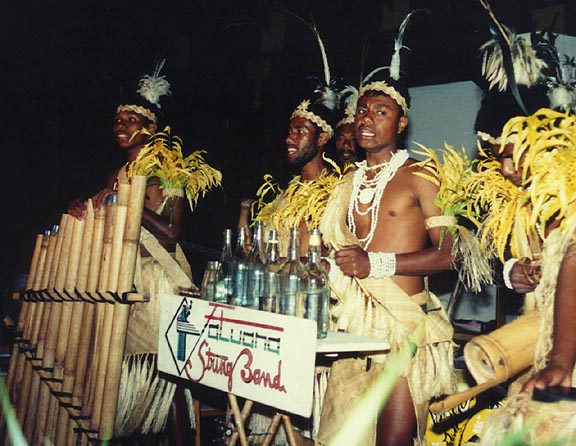 with a native band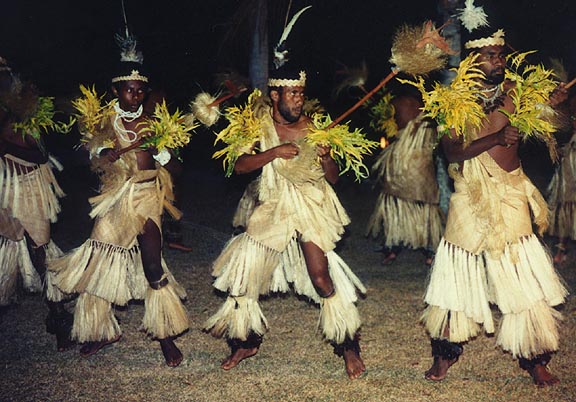 and dancers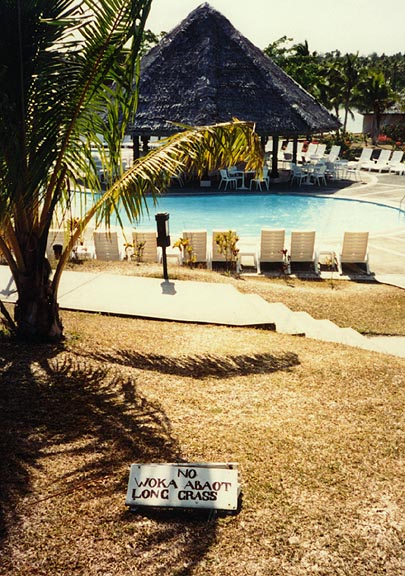 but "No Walking on the tall Grass"
Vanuatu's other urban area, Luganville, is a simpler community with far fewer Western characteristics. In rural areas, the traditional lifestyle centered around subsistence agriculture remains largely intact. Houses made from local wood and palm leaves predominate, and much of the clothing is of traditional design. Both urban and rural residents consume kava, a mildly narcotic drink made from a plant in the pepper family, in ceremonial and recreational settings.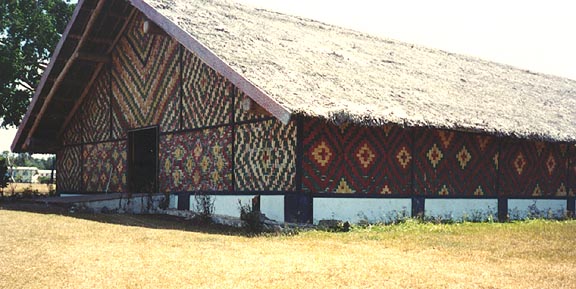 Custom Chief's Meeting House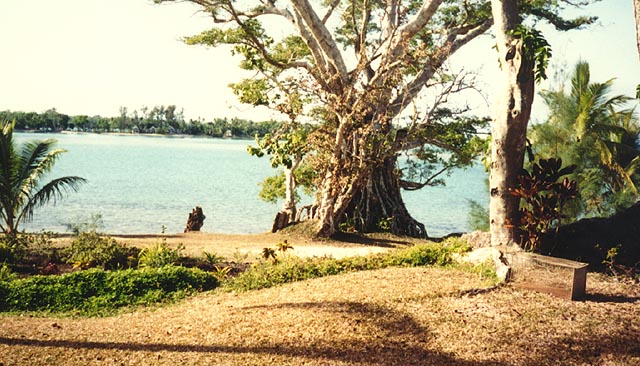 the lagoon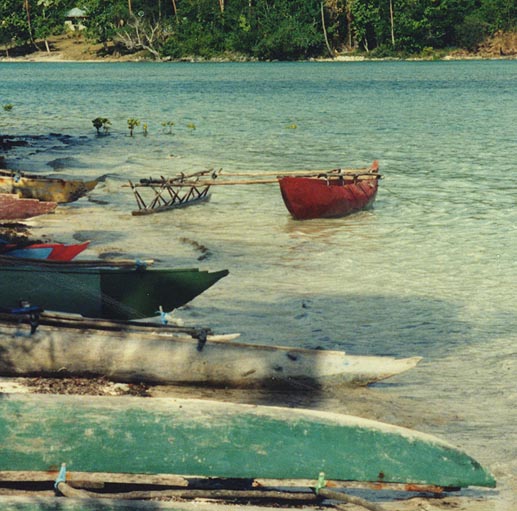 native boats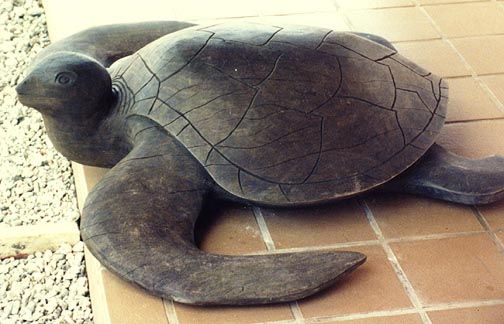 local art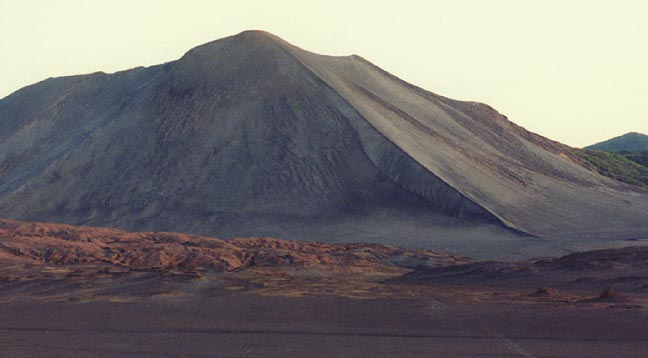 on Tanna island is an active volcano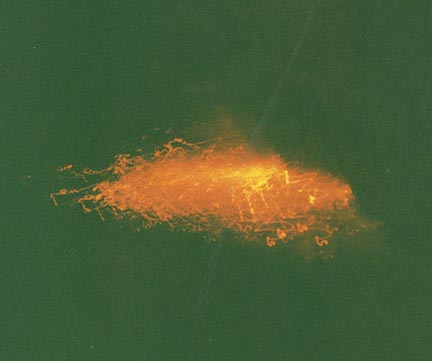 volcano fire seen at night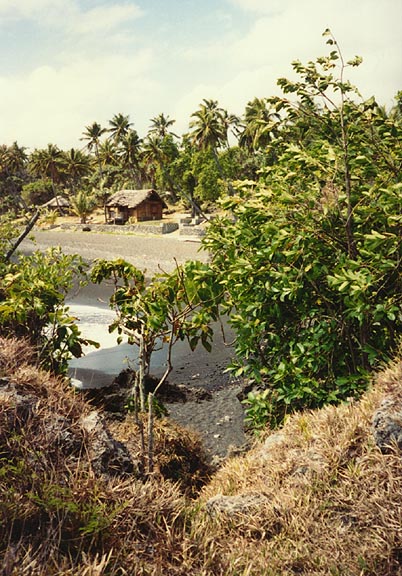 Tanna island vegetation
Photos of the People of Tanna Island