Terrace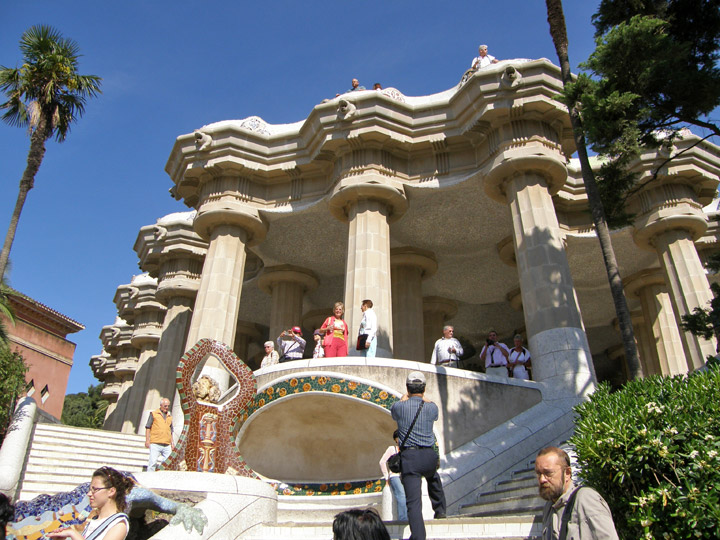 main terrace
The focal point of the park is the main terrace, surrounded by a long bench in the form of a sea serpent. To design the curvature of the bench surface Gaudí used the shape of buttocks left by a naked workman sitting in wet clay. The curves of the serpent bench form a number of enclaves, creating a more social atmosphere. Gaudí incorporated many motifs of Catalan nationalism, and elements from religious mysticism and ancient poetry, into the Park. The visitor was originally greeted by two life-size mechanical gazelles (a major euphemistic symbol of 'the young beloved' in the Hebrew strand of the medieval love poetry of the region), but these have since been lost during the turbulence of war.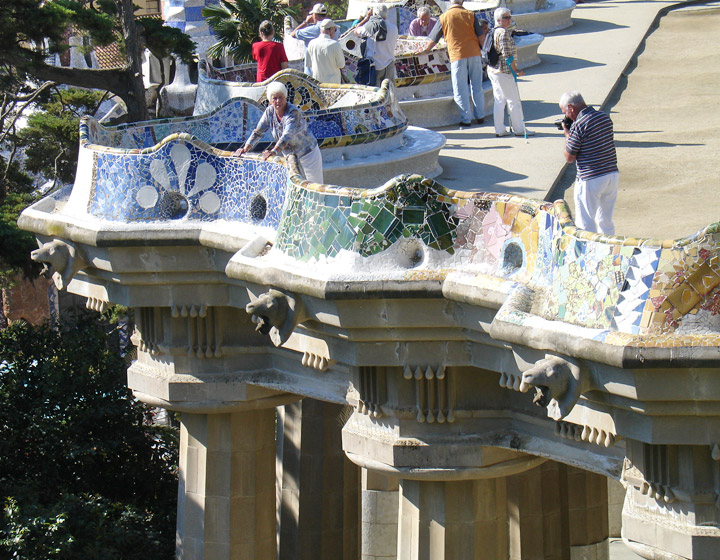 serpentine bench
The unique shape of the serpentine bench enables the people sitting on it to converse privately, although the square is large. The bench is tiled and in order to dry up quickly after it rains, and to stop people from sitting in the wet part of the bench, small bumps were installed by Gaudí.
Text from Wikipedia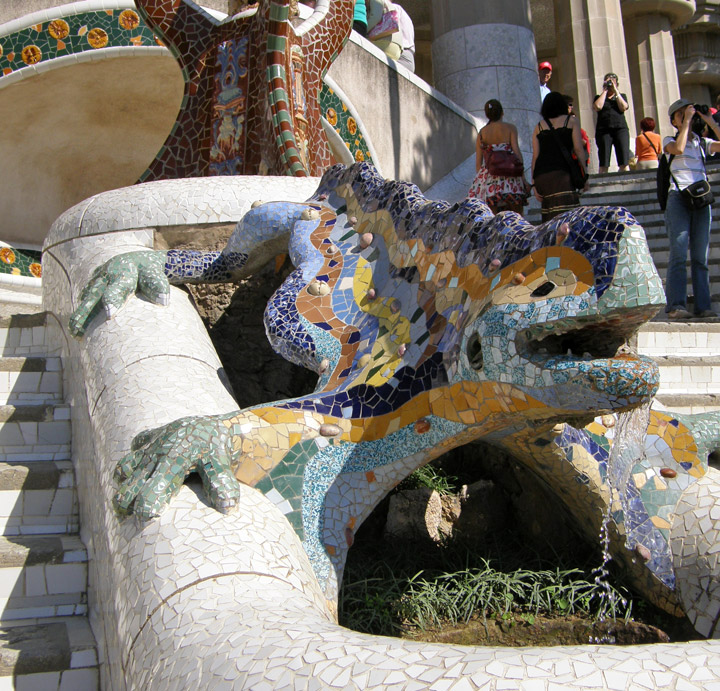 the dragon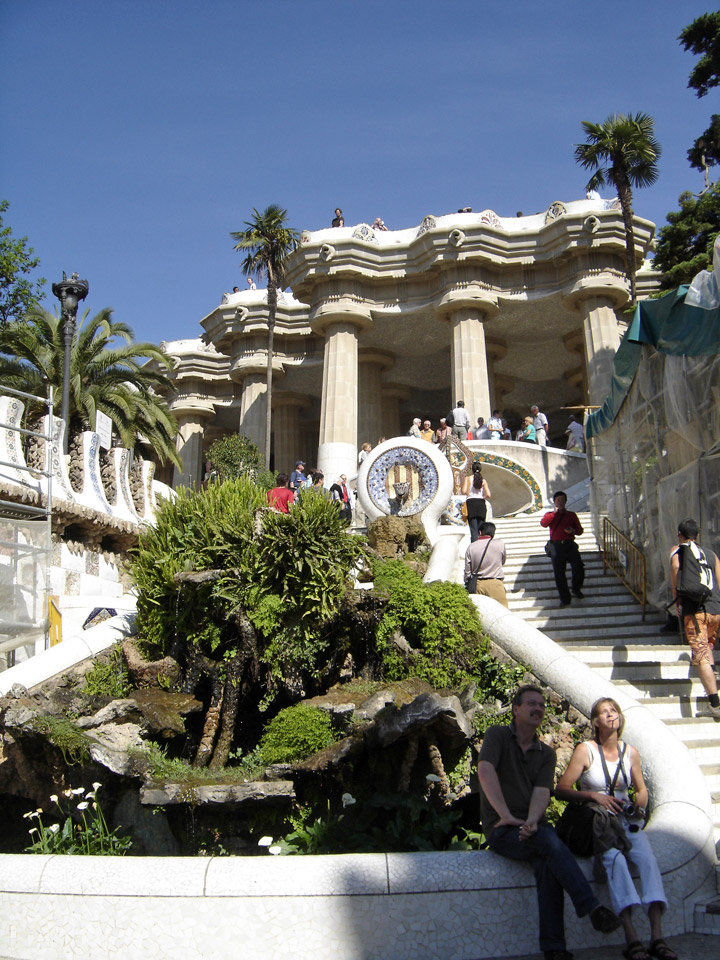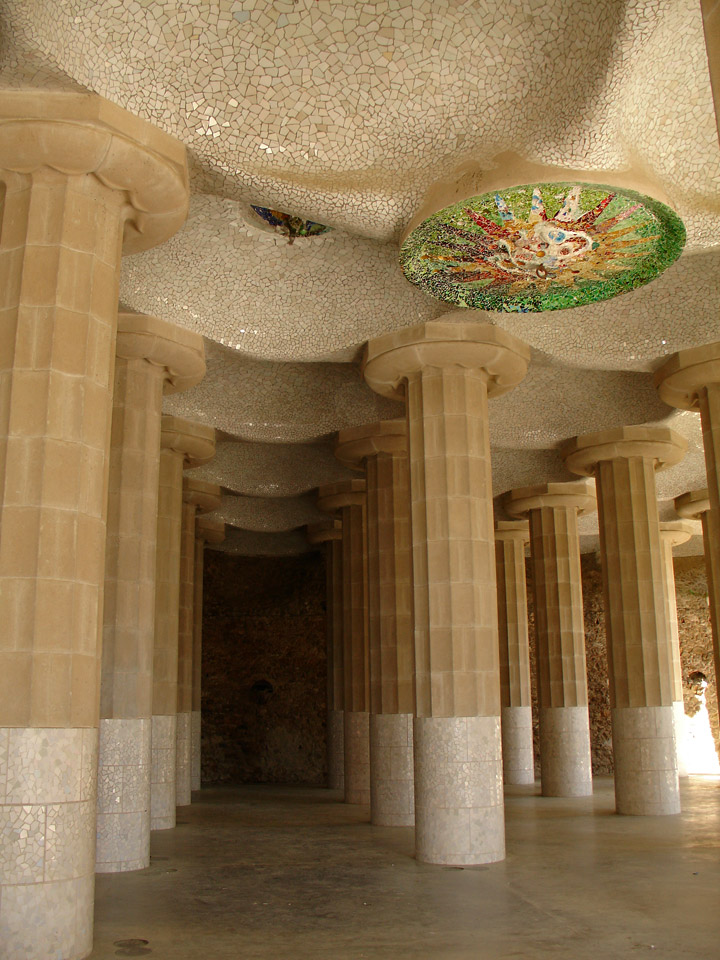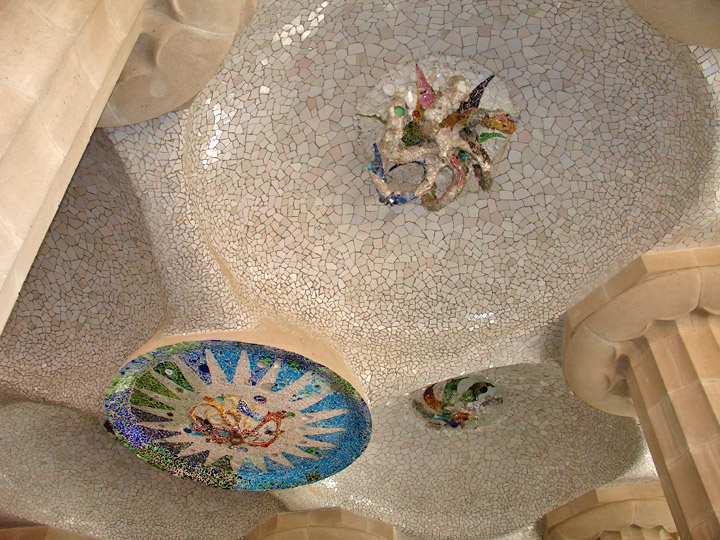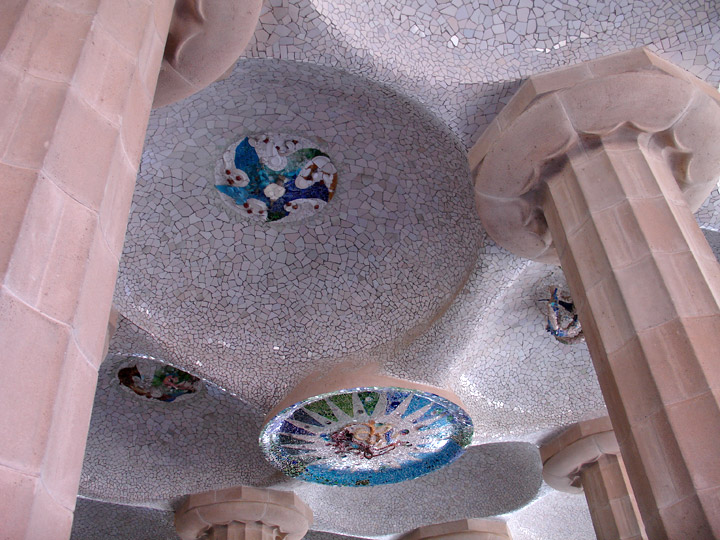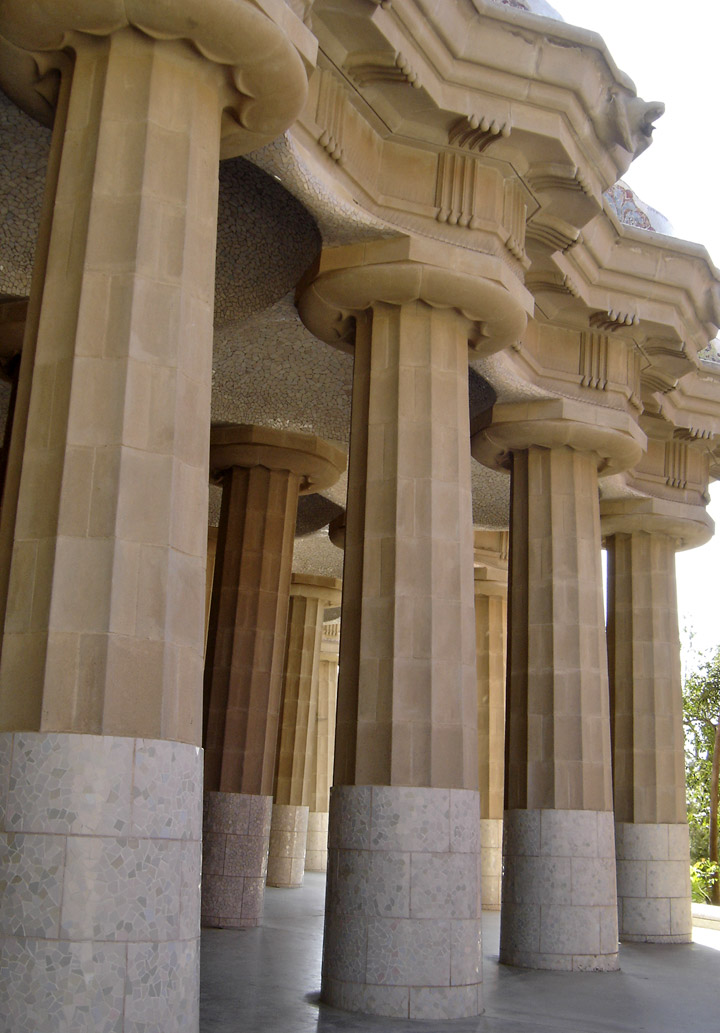 Doric columns support the roof of the lower court which forms the central terrace, with serpentine seating round its edge.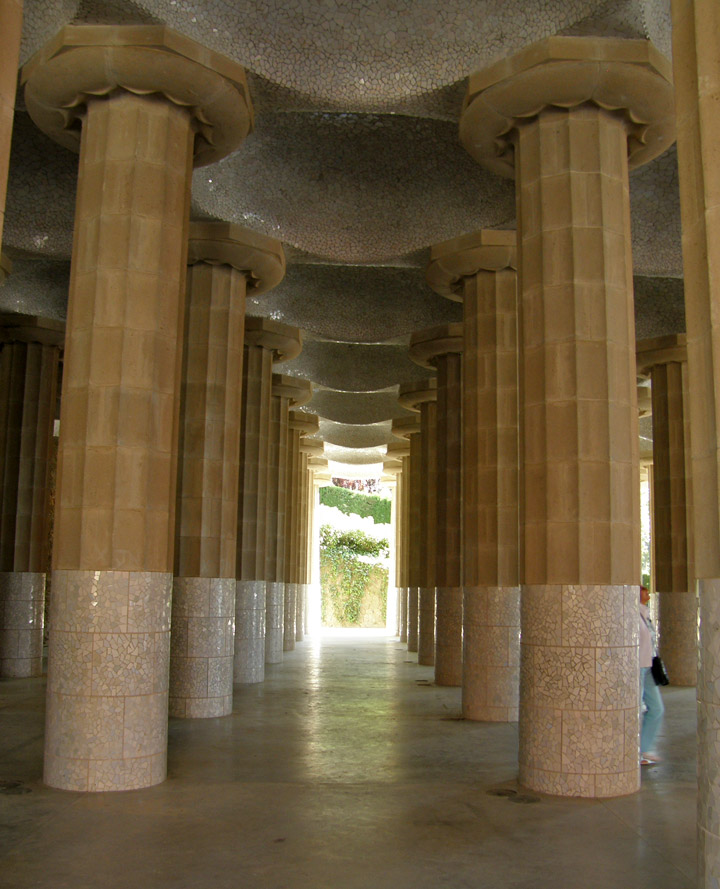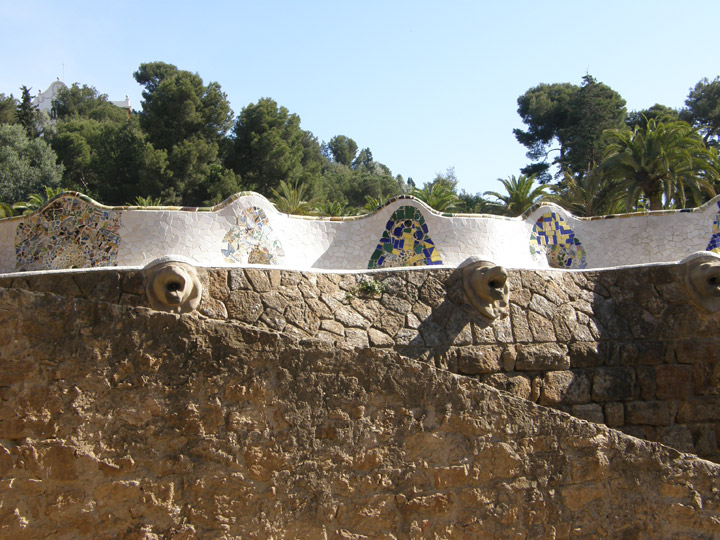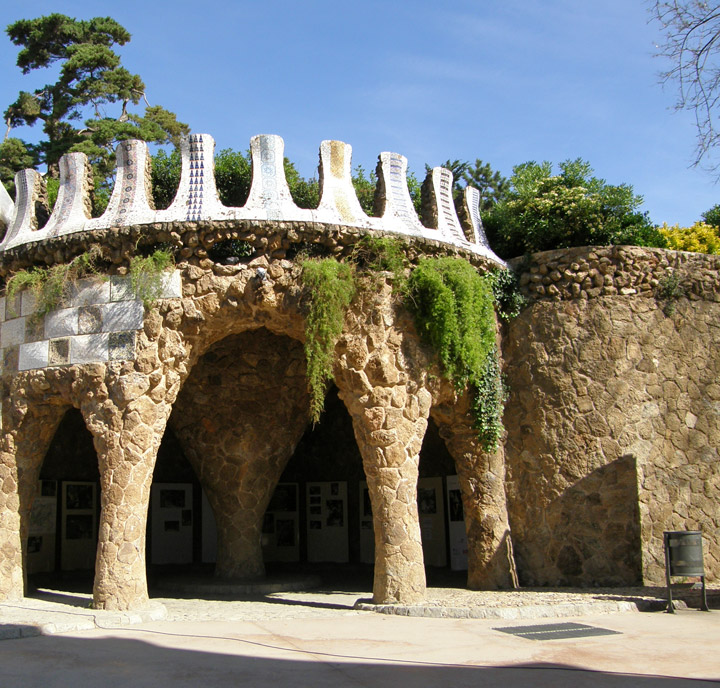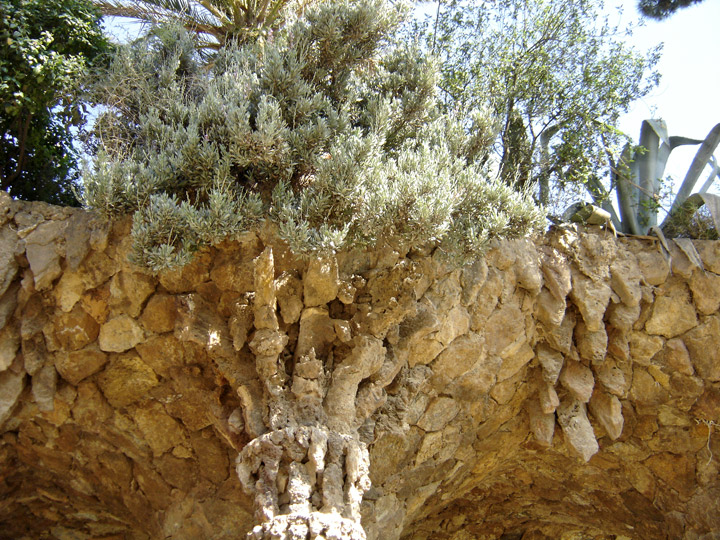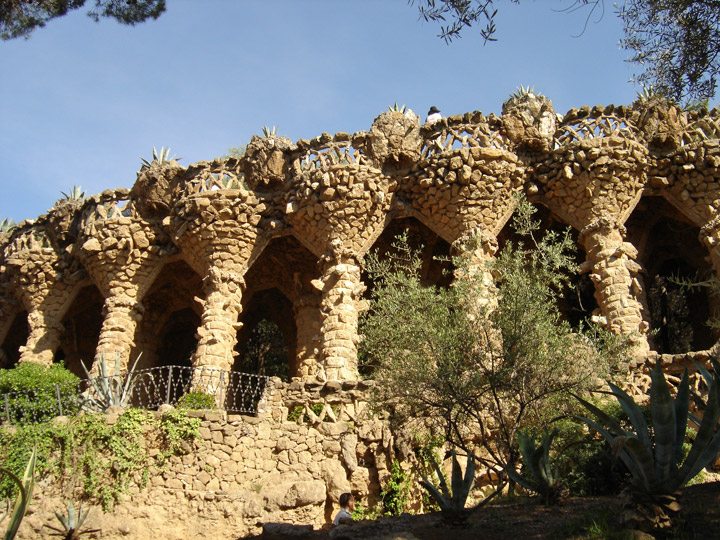 Bird nests built by Gaudí in the terrace walls. The walls imitate the trees planted on them.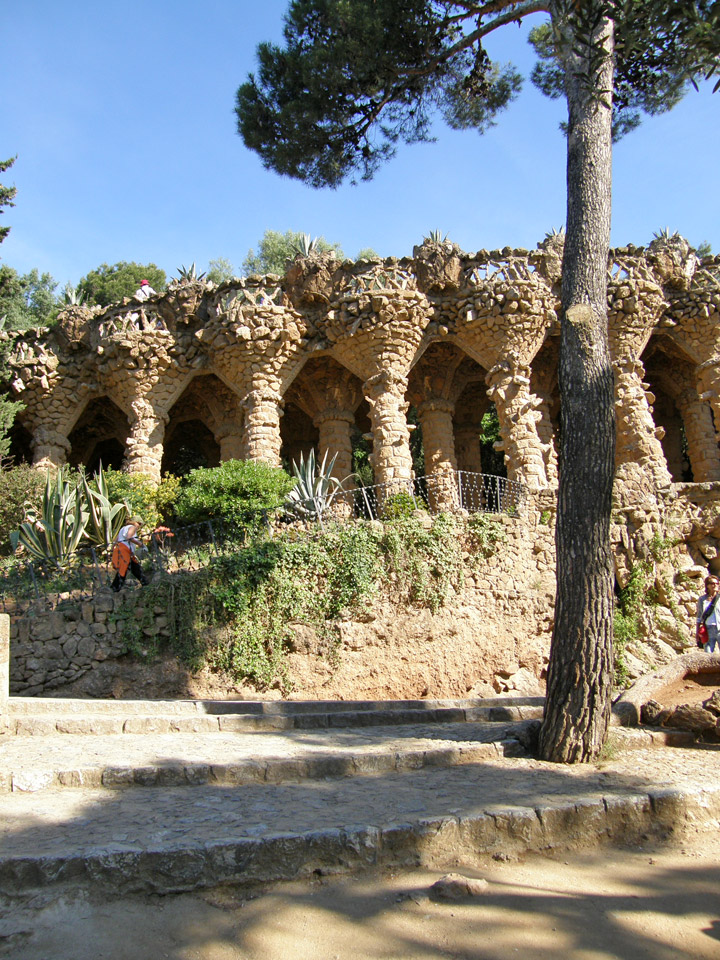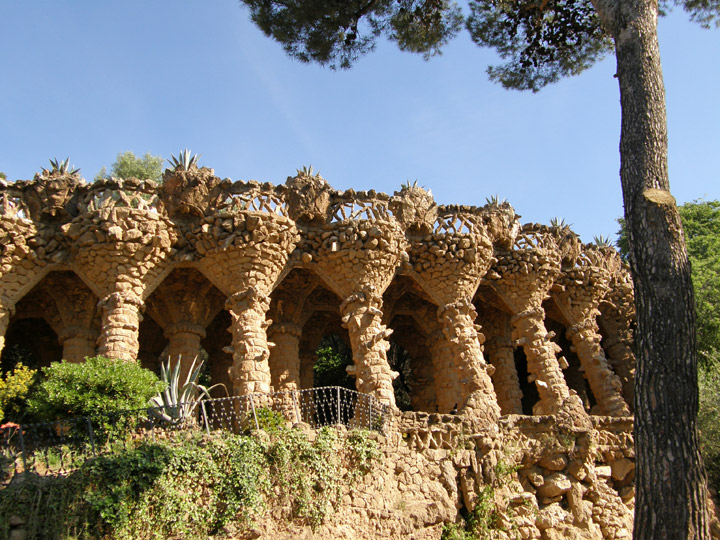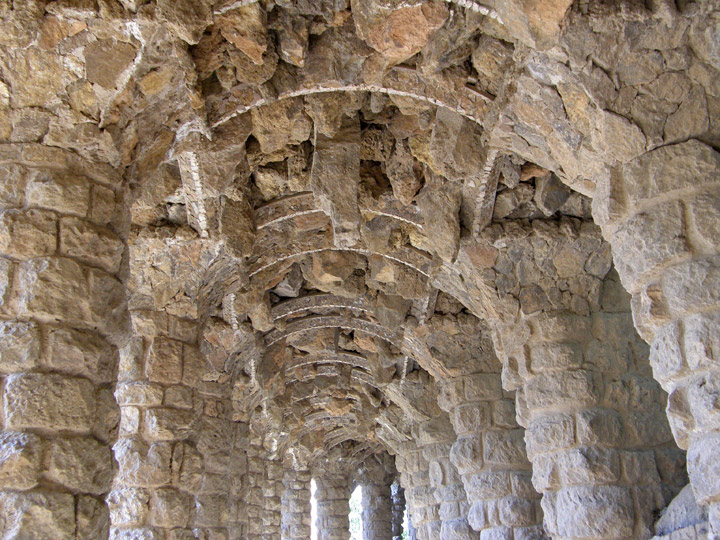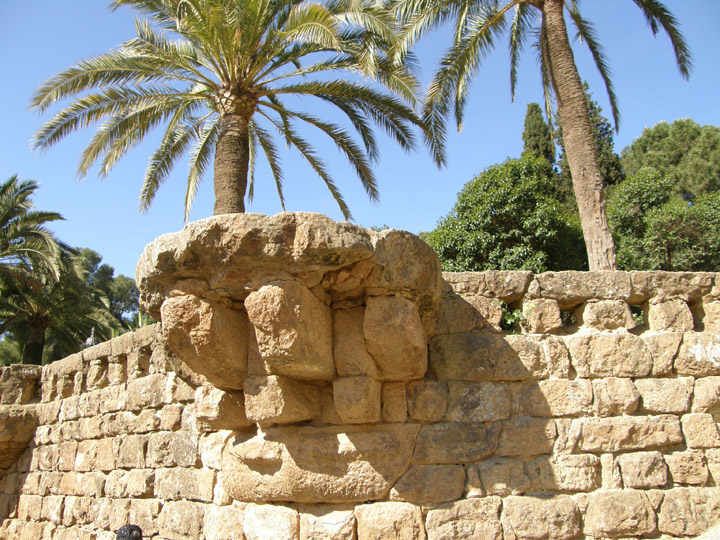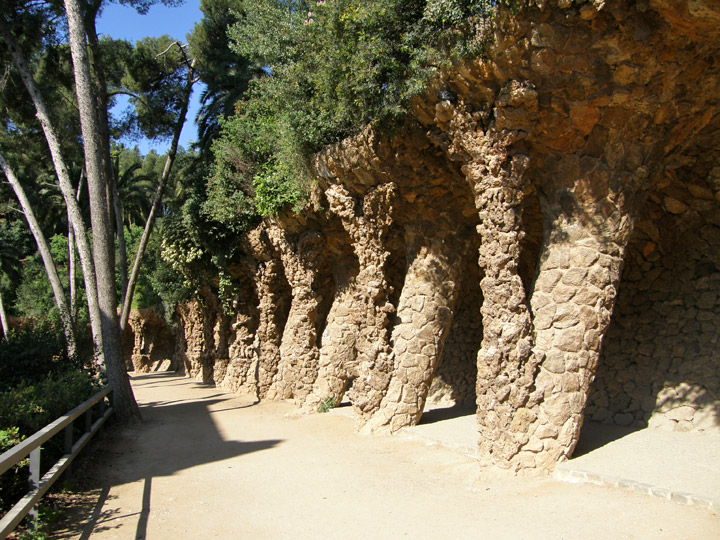 ---
---