Casa Mila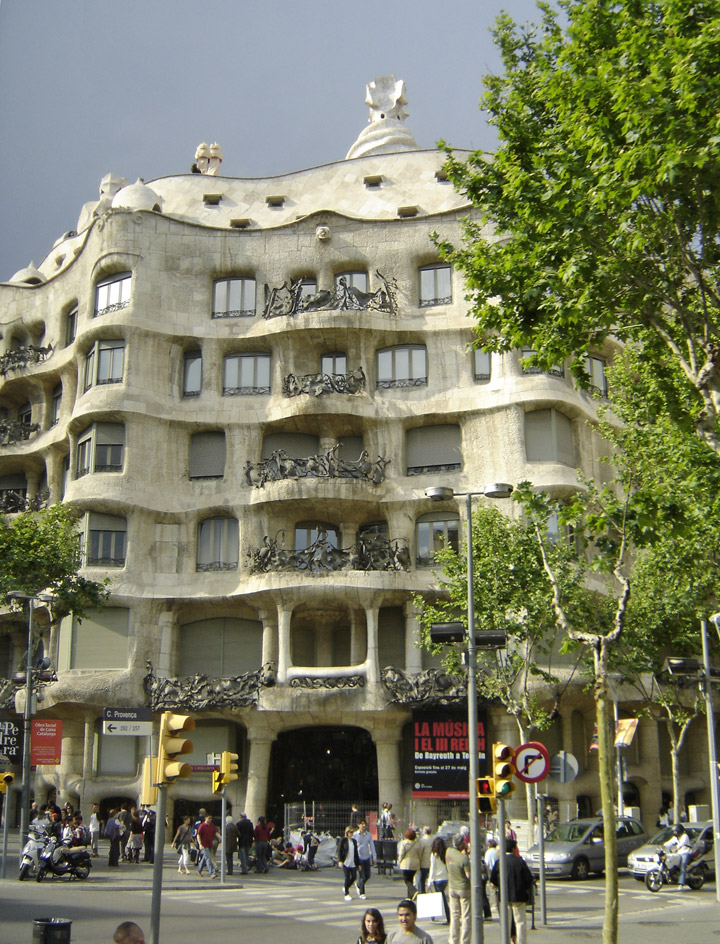 Casa Mila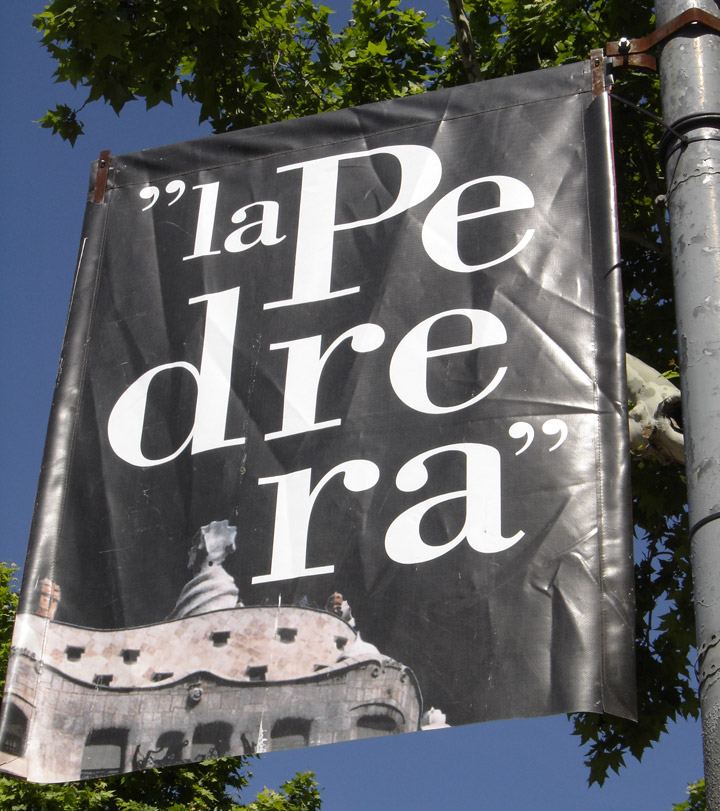 Casa MilÓ, better known as La Pedrera (Catalan for 'The Quarry'), is a building designed by the Catalan architect Antoni GaudÝ and built in the years 1905ľ1907. It is located at 92, Passeig de GrÓcia ('passeig' is Catalan for promenade or avenue) in the Eixample district of Barcelona, Catalonia, Spain. It was built for Roger Segimon de MilÓ. It is part of the UNESCO World Heritage Site "Works of Antoni GaudÝ".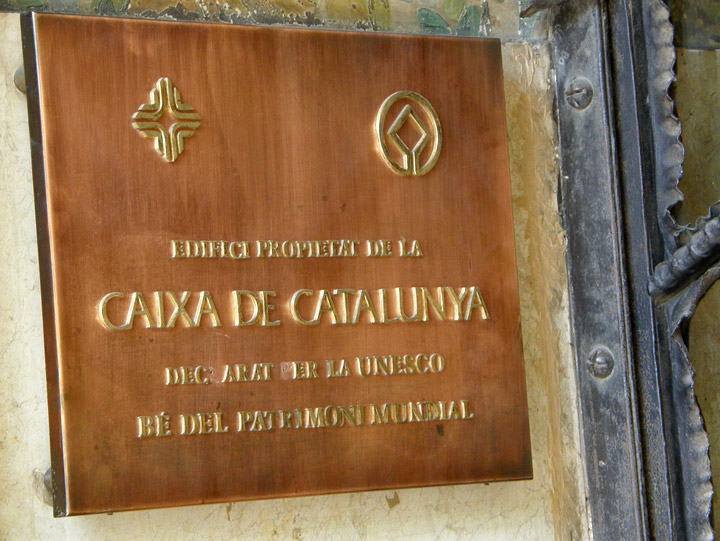 an UNESCO World Heritage site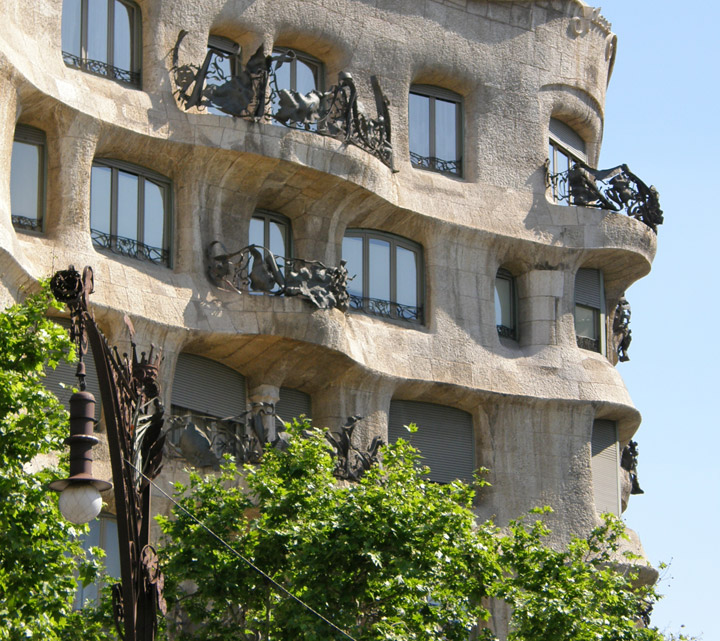 waves and iron work
Most people consider it magnificent and overwhelming; some say it is like waves of lava or a sand-dune. This building seems to break our understanding of conventional architecture. The most astonishing part is the roof with an almost lunar appearance and dreamlike landscape.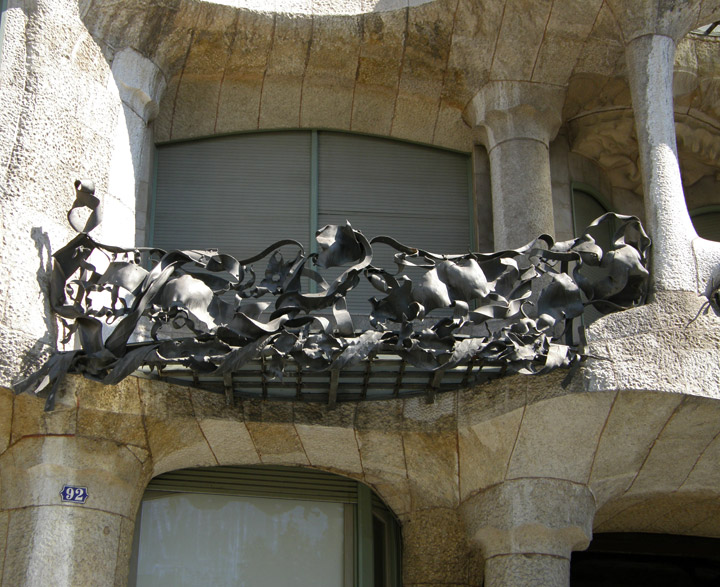 iron work balcony
The building can be considered more of a sculpture than a regular building. Critics remark on its detachment from usefulness, but others consider it to be art. The Barcelonese of the time considered it ugly, hence the "quarry" nickname, but today it is a landmark of Barcelona.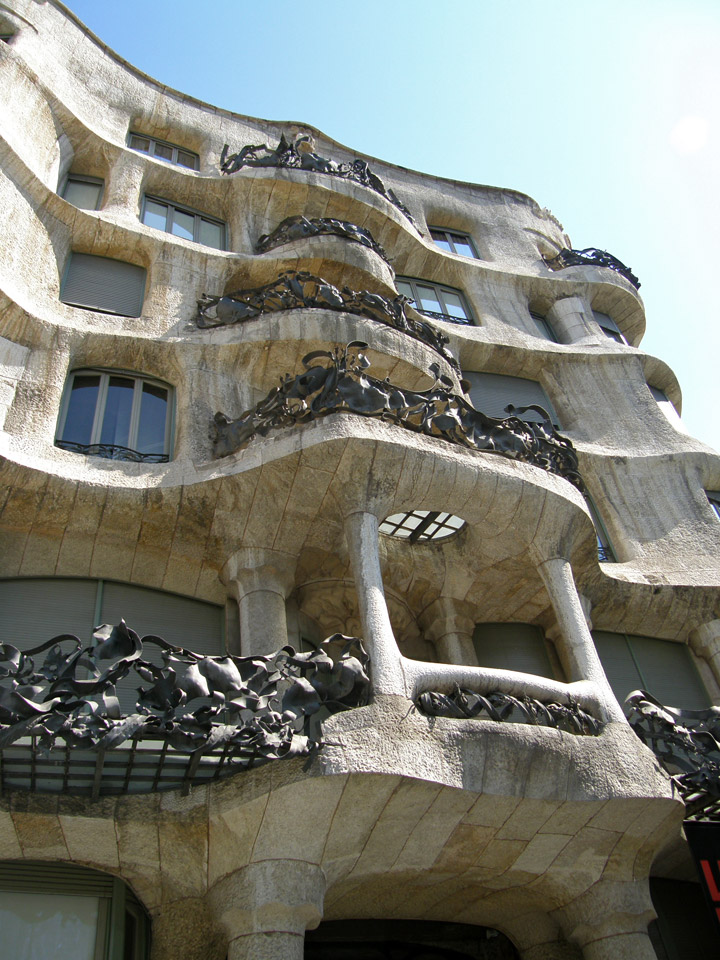 cave-like dwelling
It could be compared with the steep cliff walls in which African tribes build their cave-like dwellings. The wavy facade, with its large pores, reminds one also of an undulating beach of fine sand, formed, for example, by a receding dune. The honeycombs made by industrious bees might also spring to the mind of the observer viewing the snake-like ups-and-downs that run through the whole building.
text from Wikipedia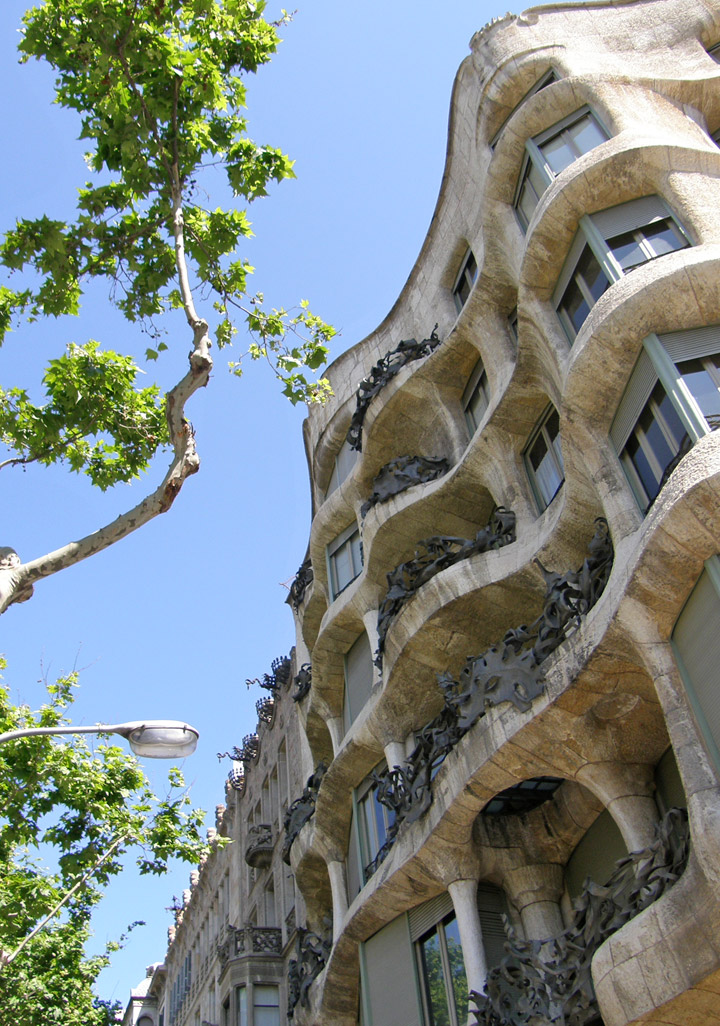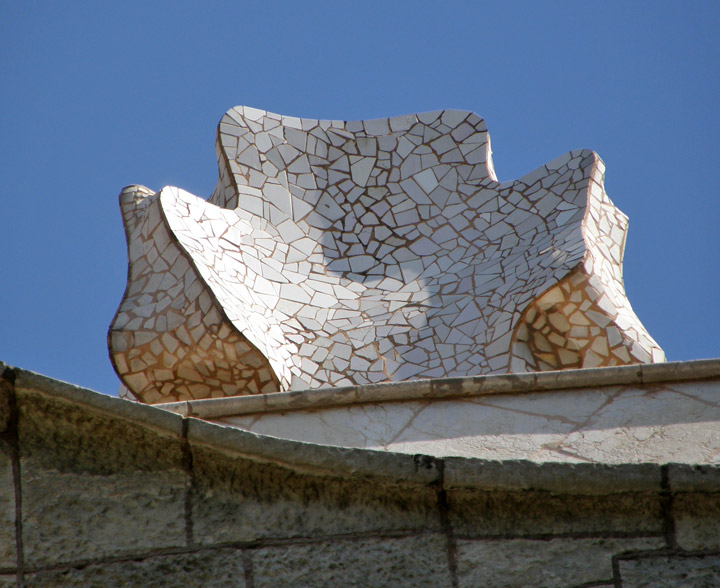 roof cross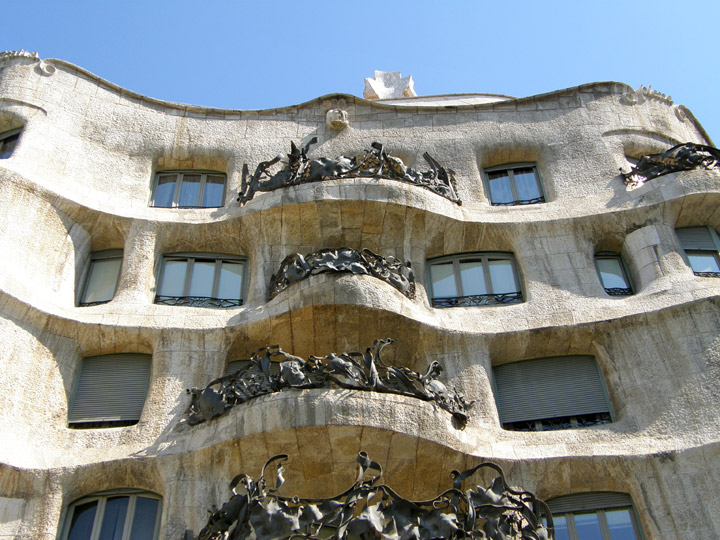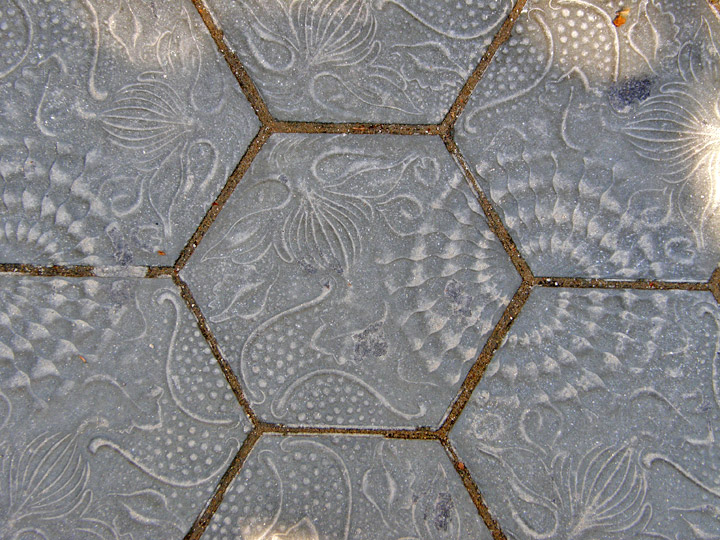 street tile design carried throughout the dwelling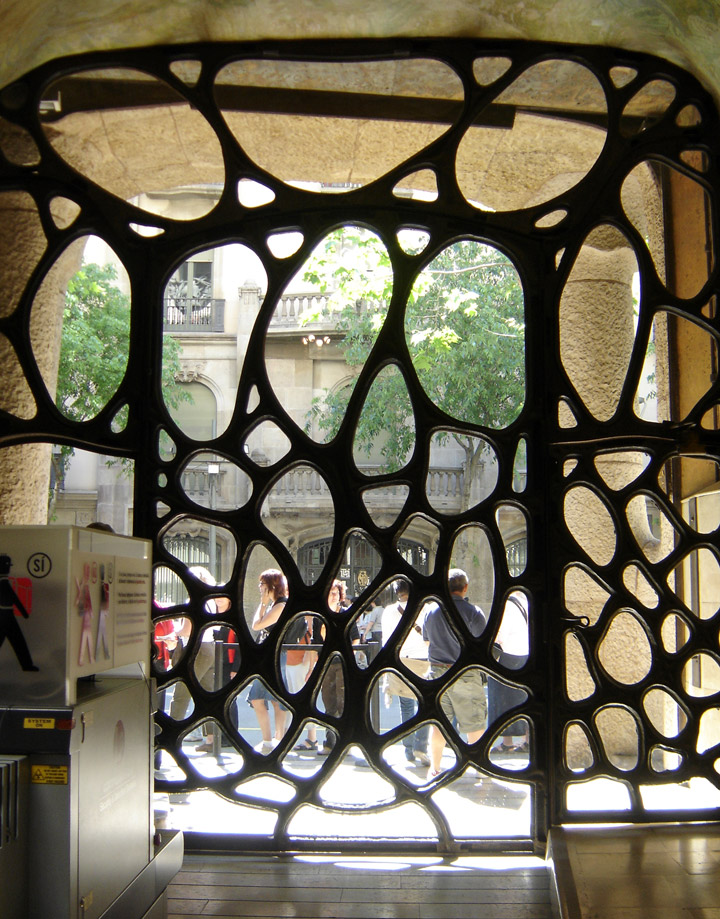 entrance grill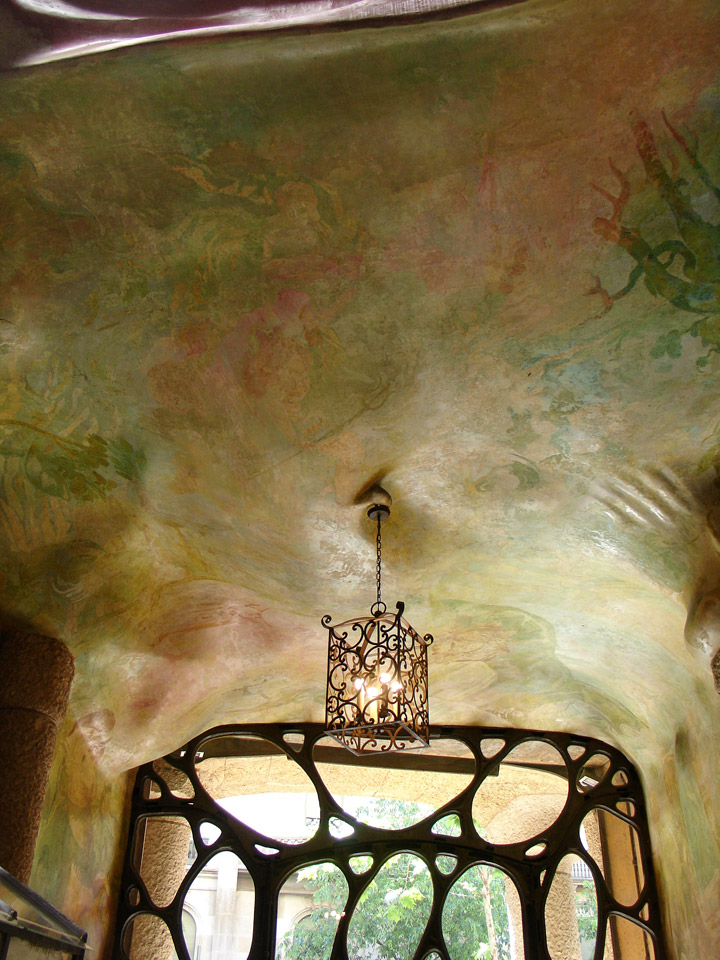 entrance art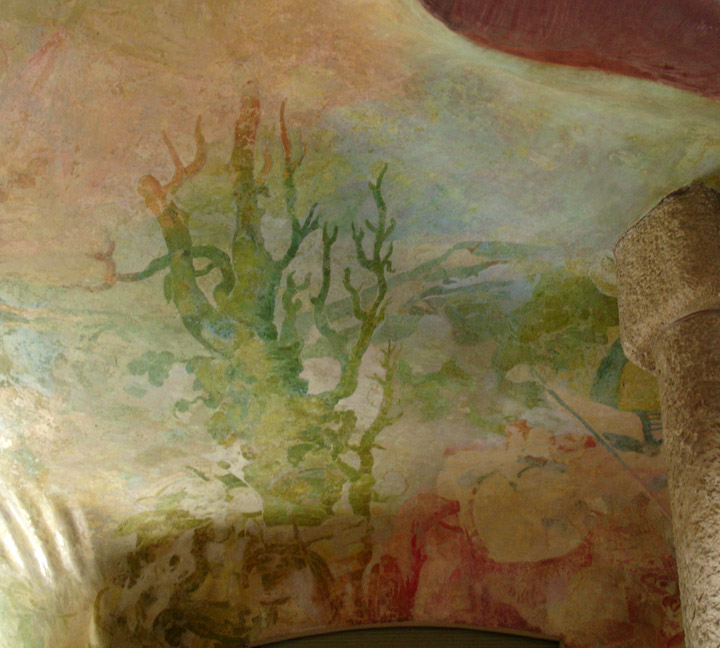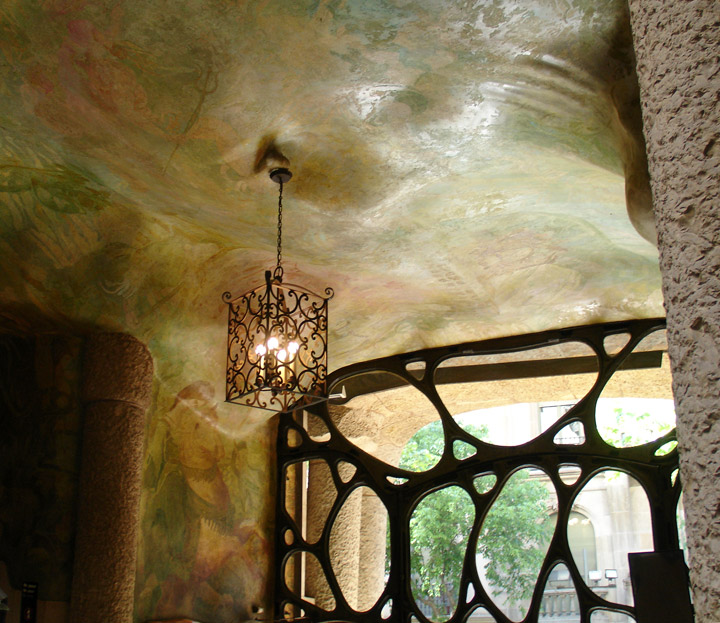 over the entrance way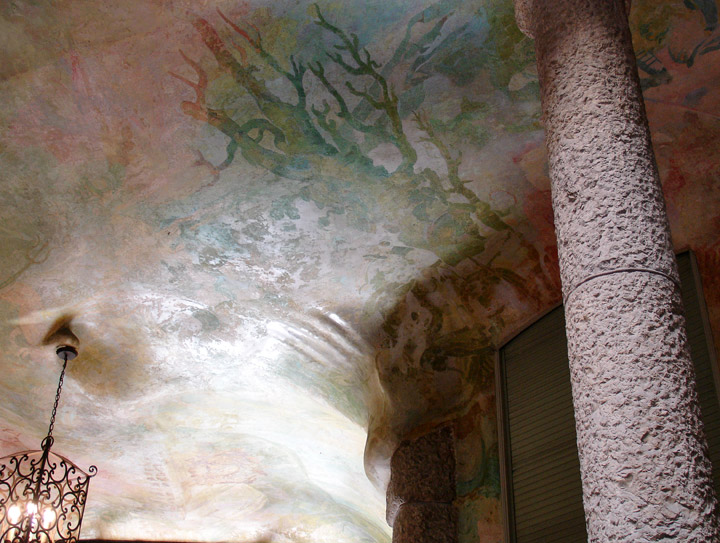 art detail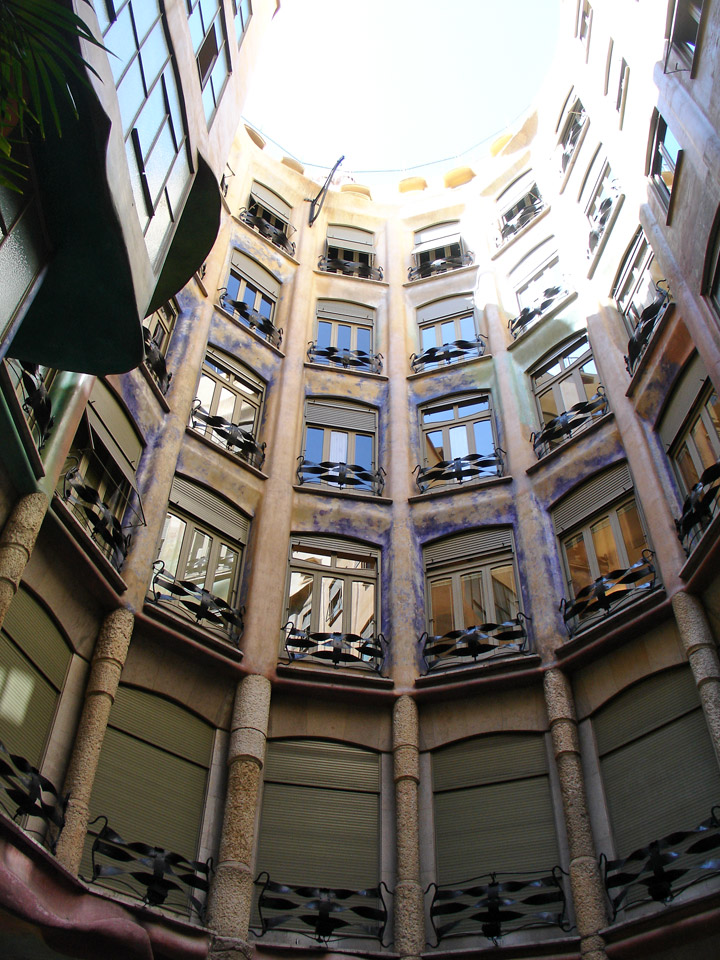 the courtyard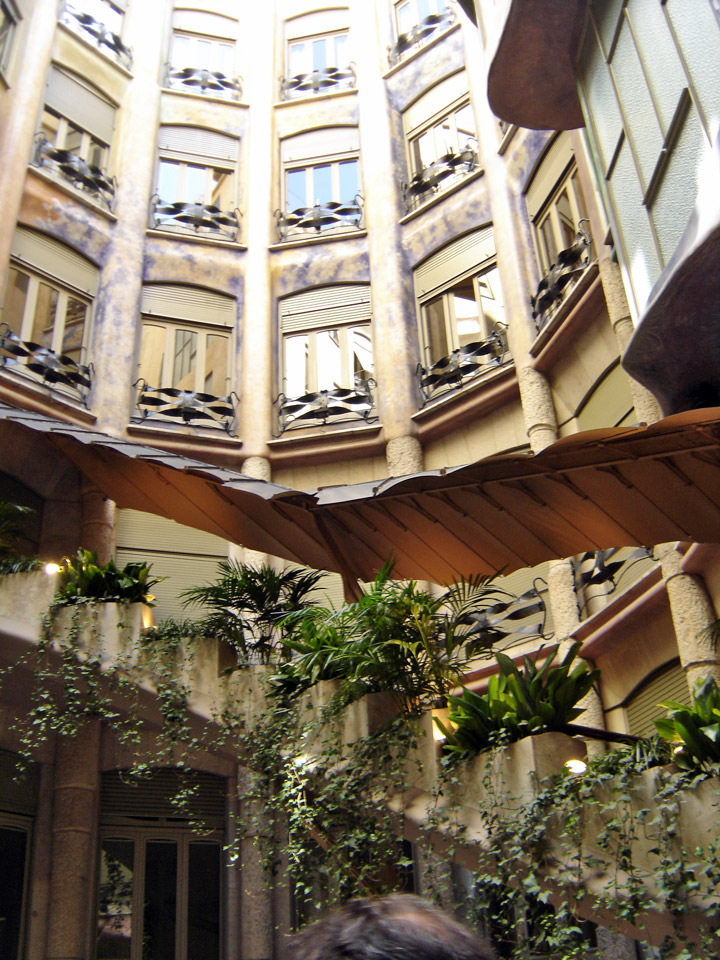 internal stairway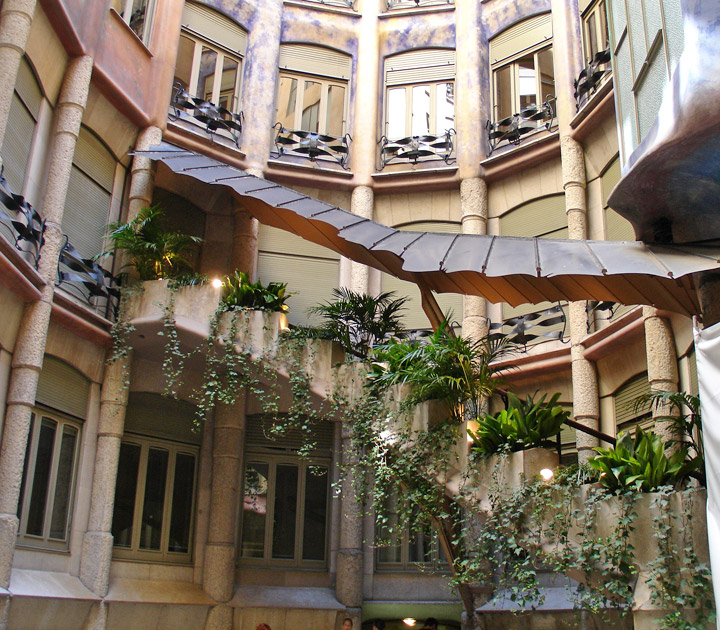 stairway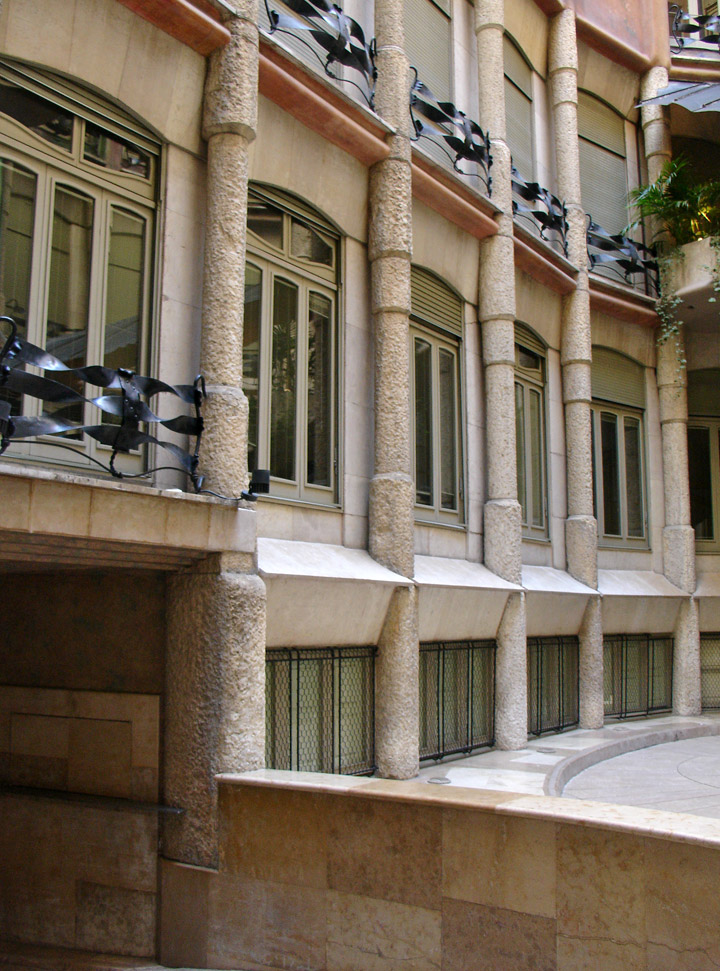 interior apartment windows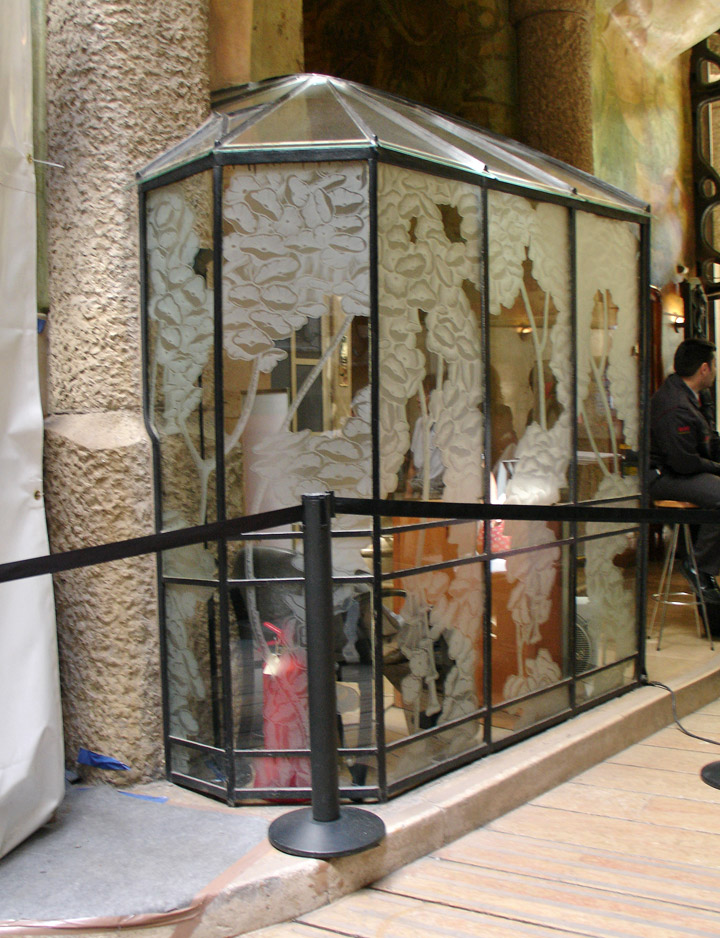 entry way screen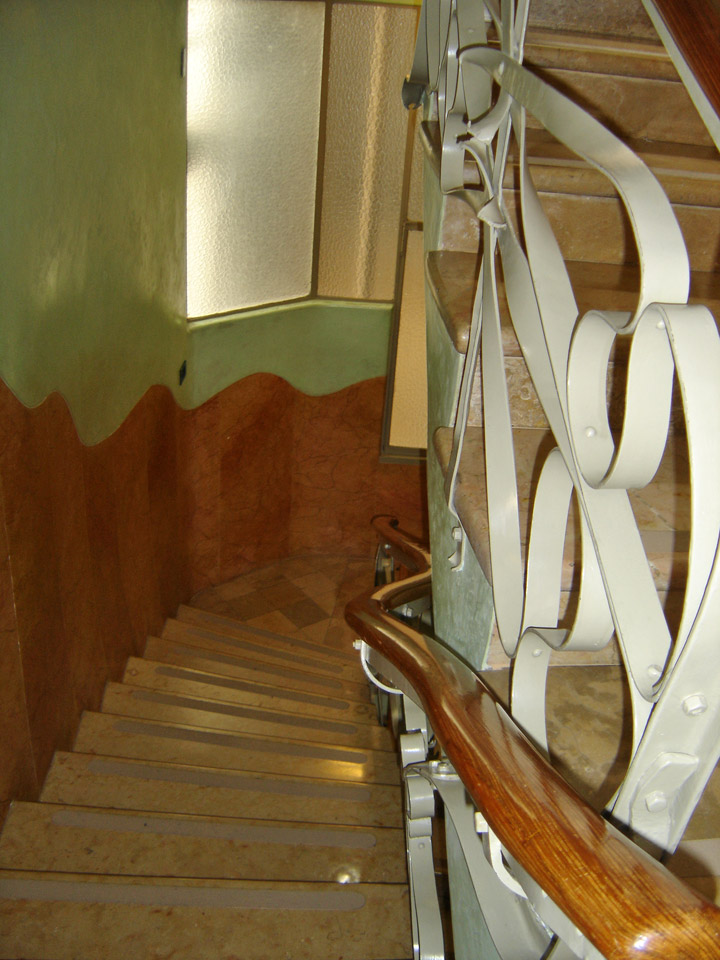 stairway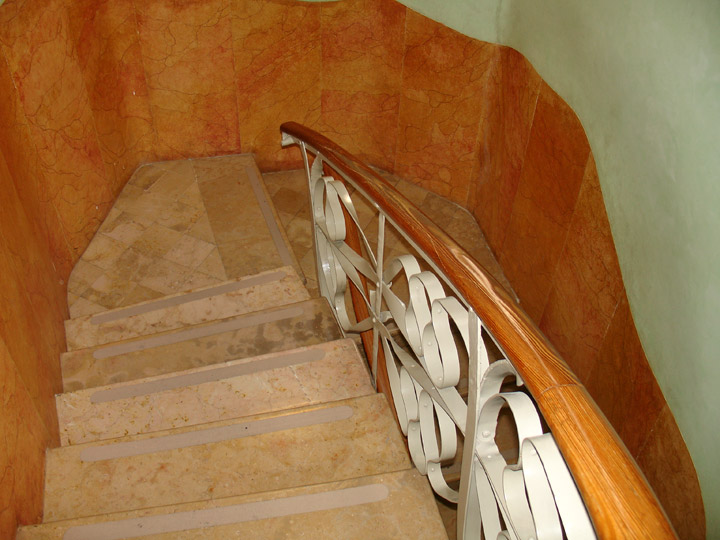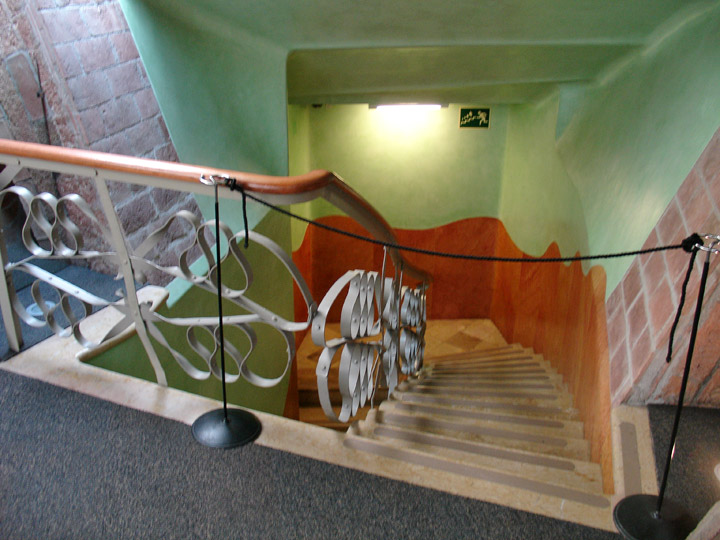 to the upper level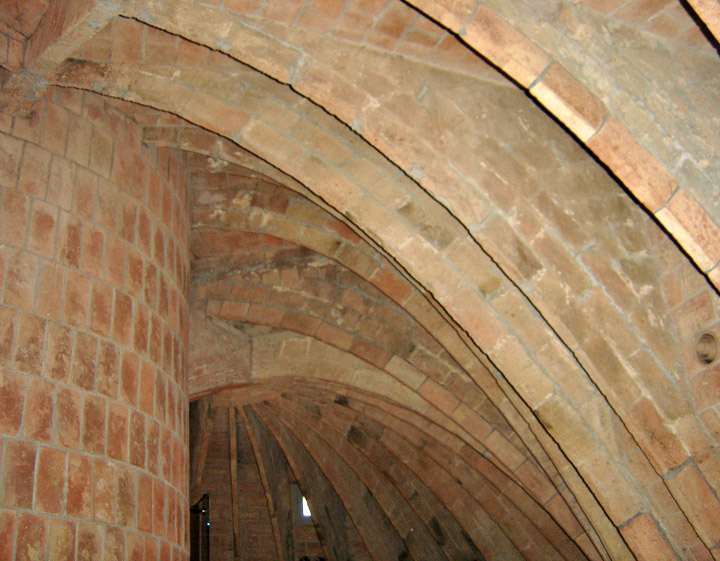 vaulting of the top floor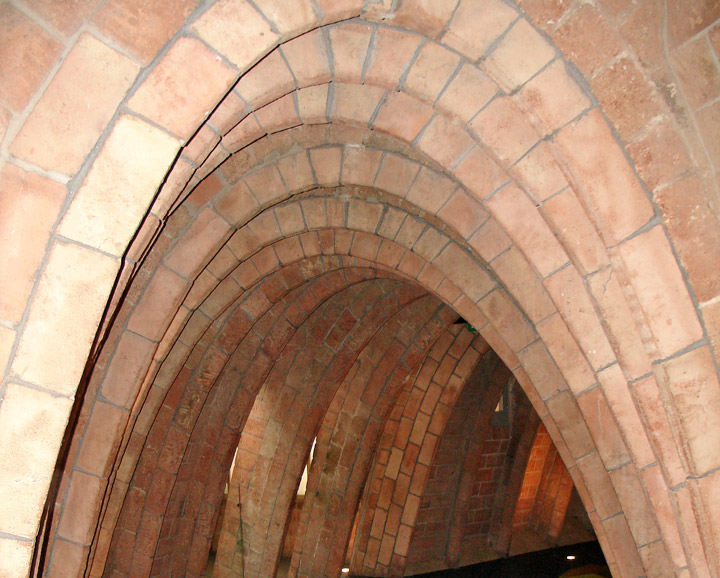 first used as a wash drying area
now the Gaudi Museum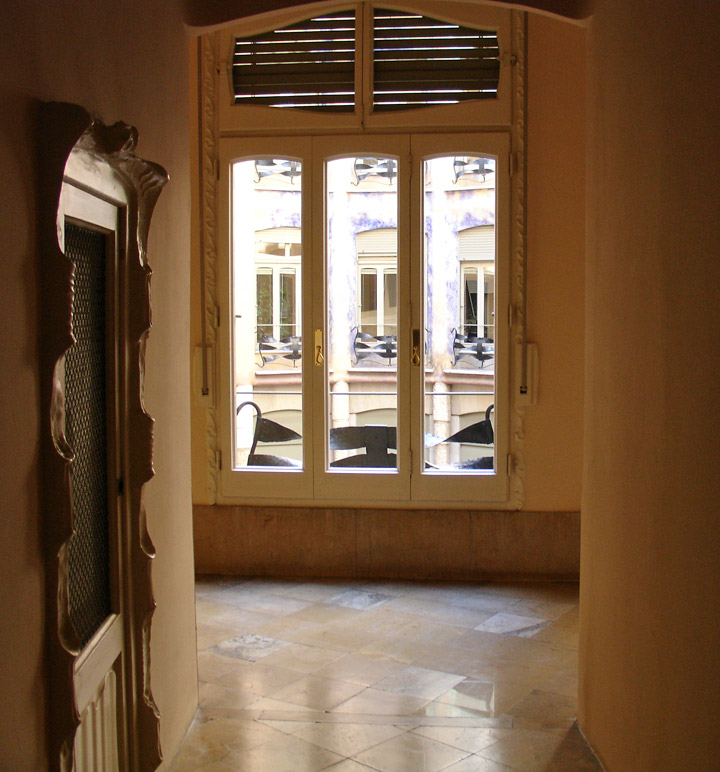 interior hall of the apartments
Casa Mila
---
---