Elderhostel
Barcelona, Spain
Antoni Gaudi - Life and Works
May 4 - 11, 2007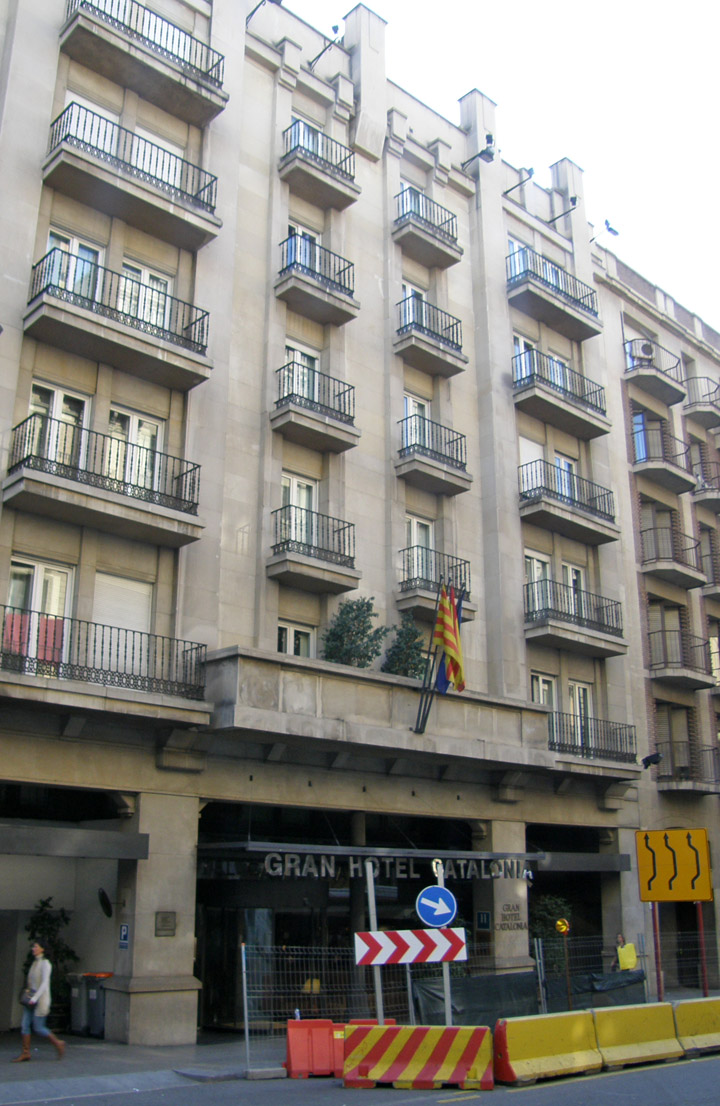 host hotel (Grand Catalonia)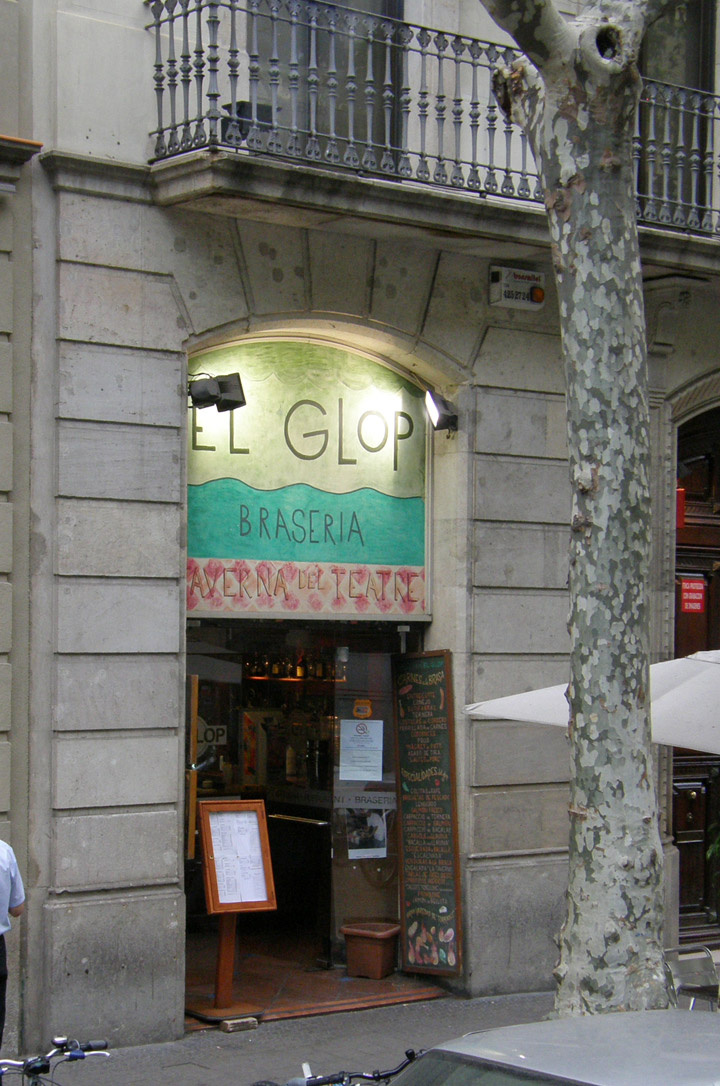 restaurant for Welcome dinner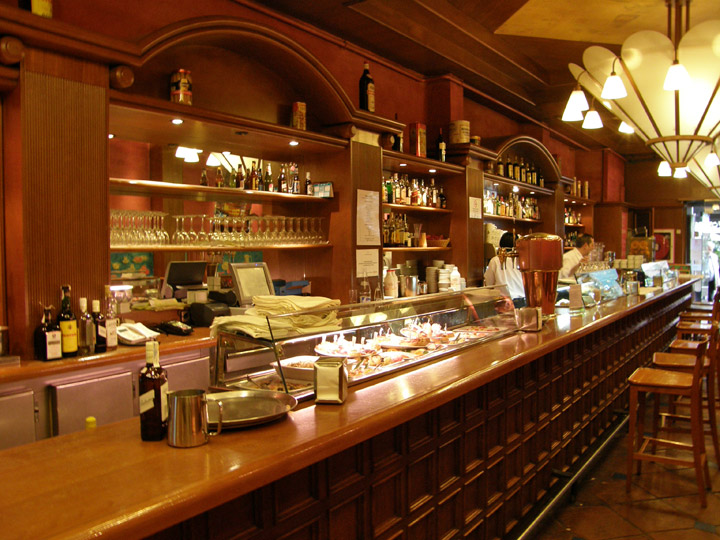 its interior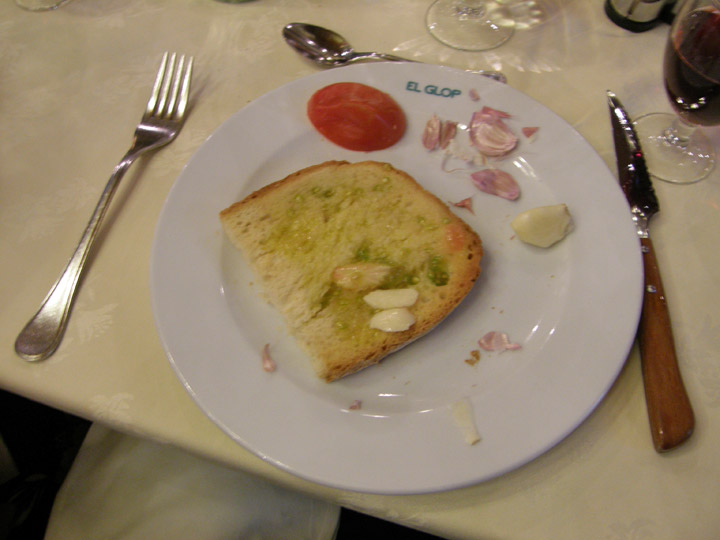 garlic and tomato rubbed on toast
a Barcelona specialty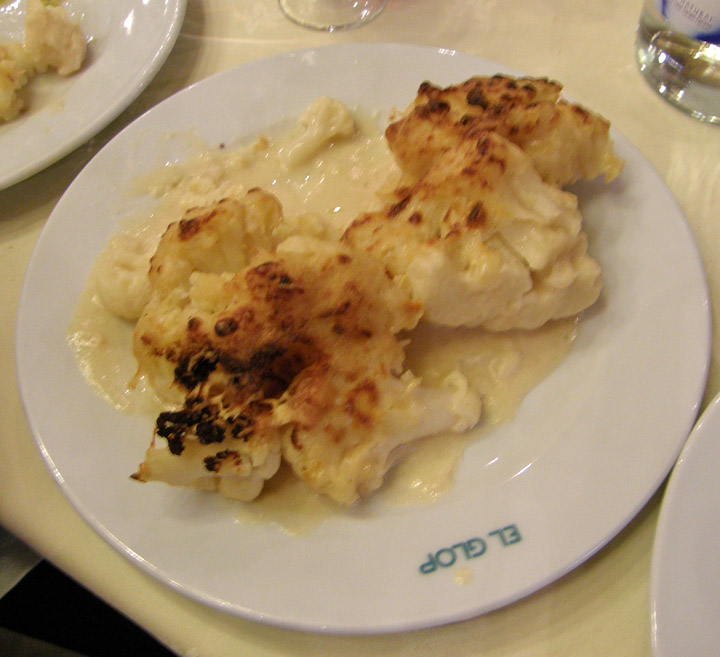 cream sauce on vegetable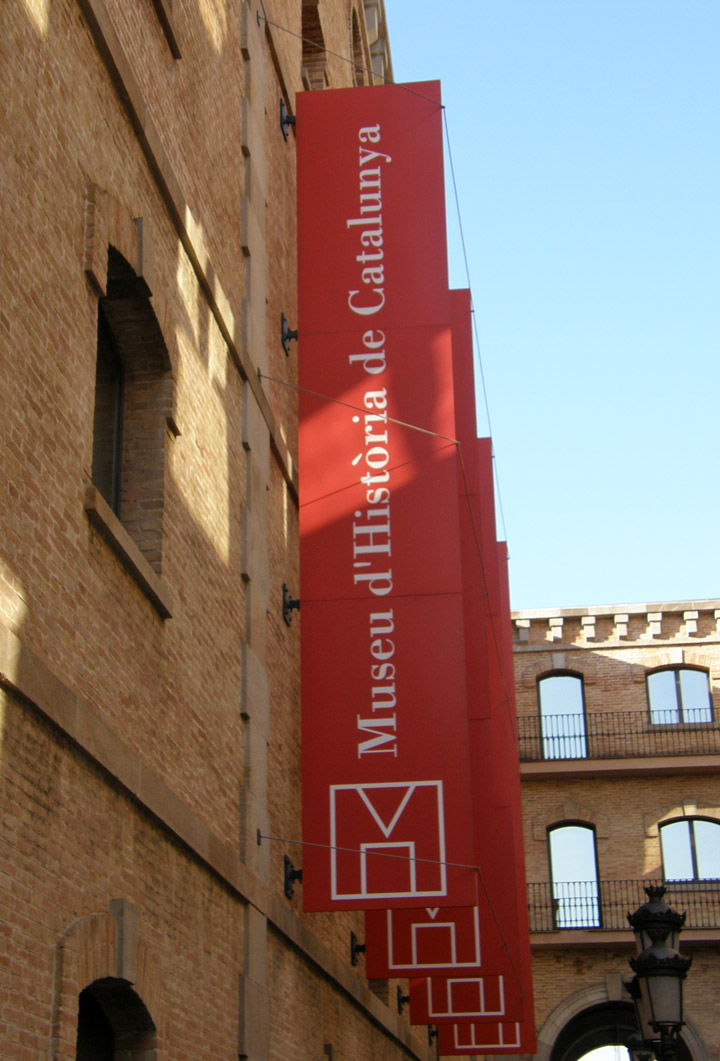 in the morning went to our meeting location
Museu d'Historia de Catalunya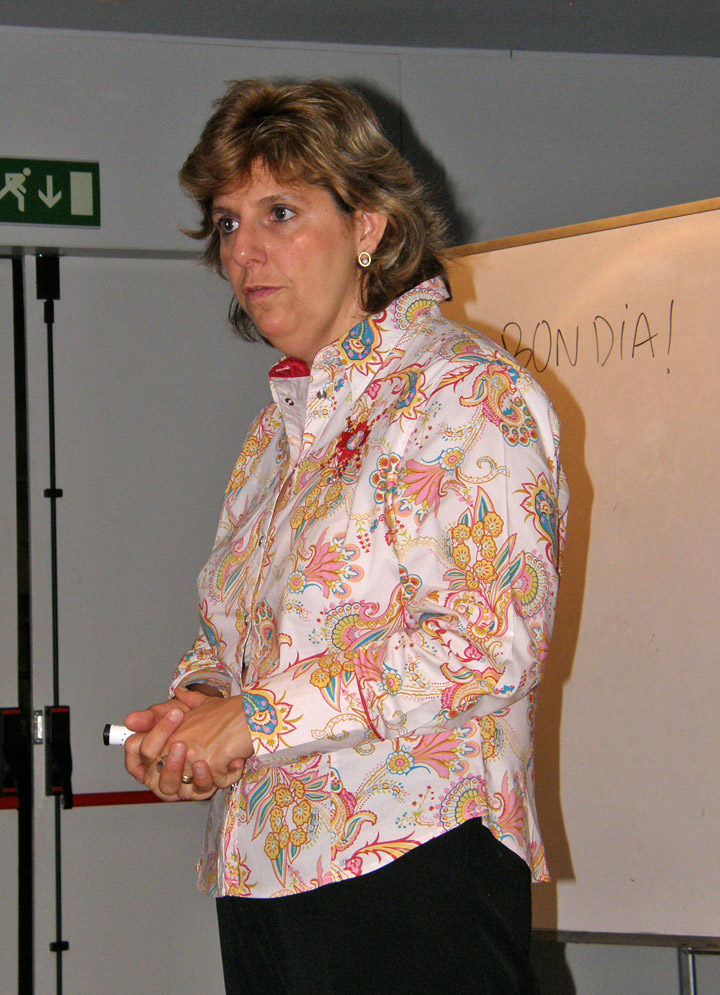 met Silvia Rieva, our Lecturer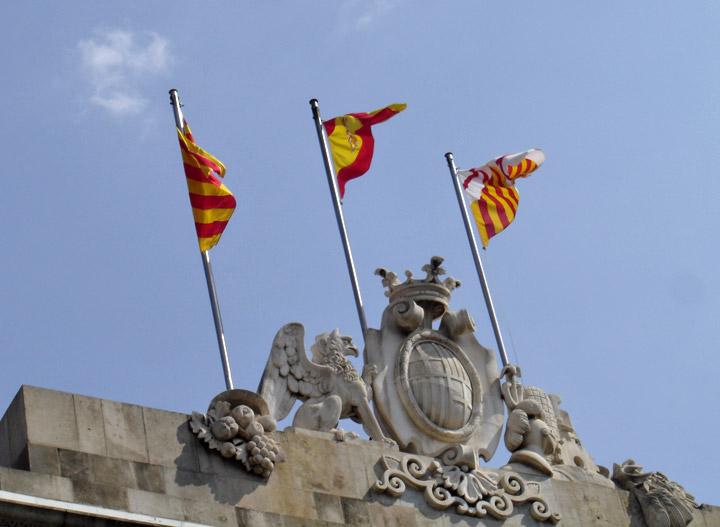 toured the city of Barcelona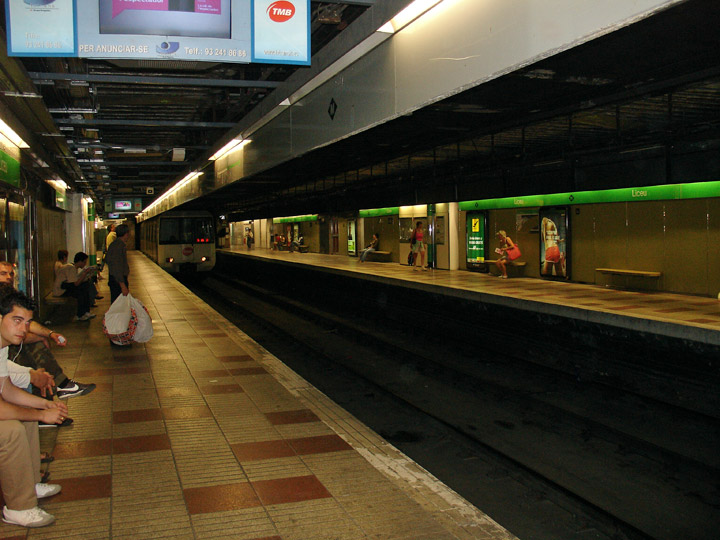 learned to get around on the subway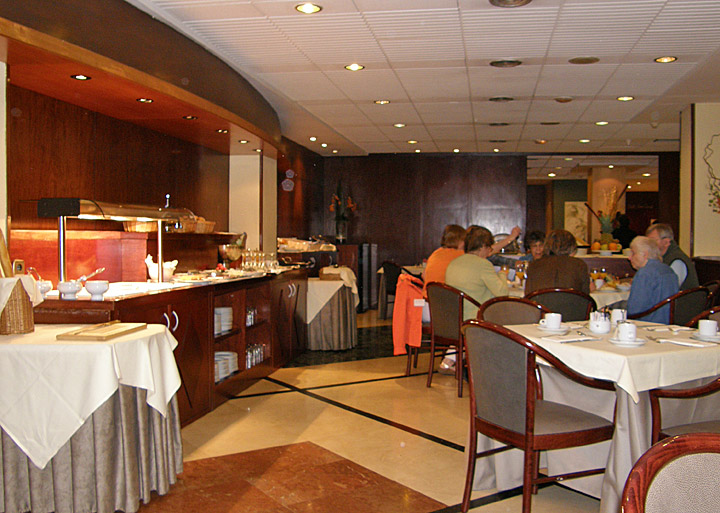 morning breakfast buffet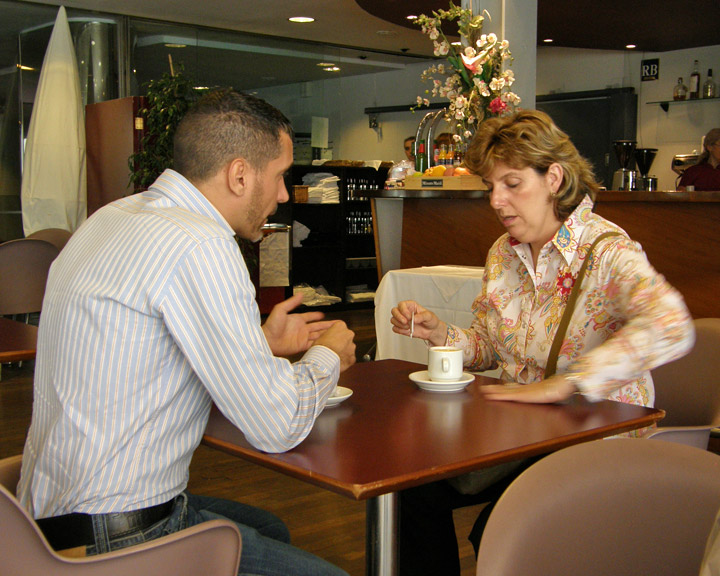 Alex Paiva and Silvia Riera planning the day's activityty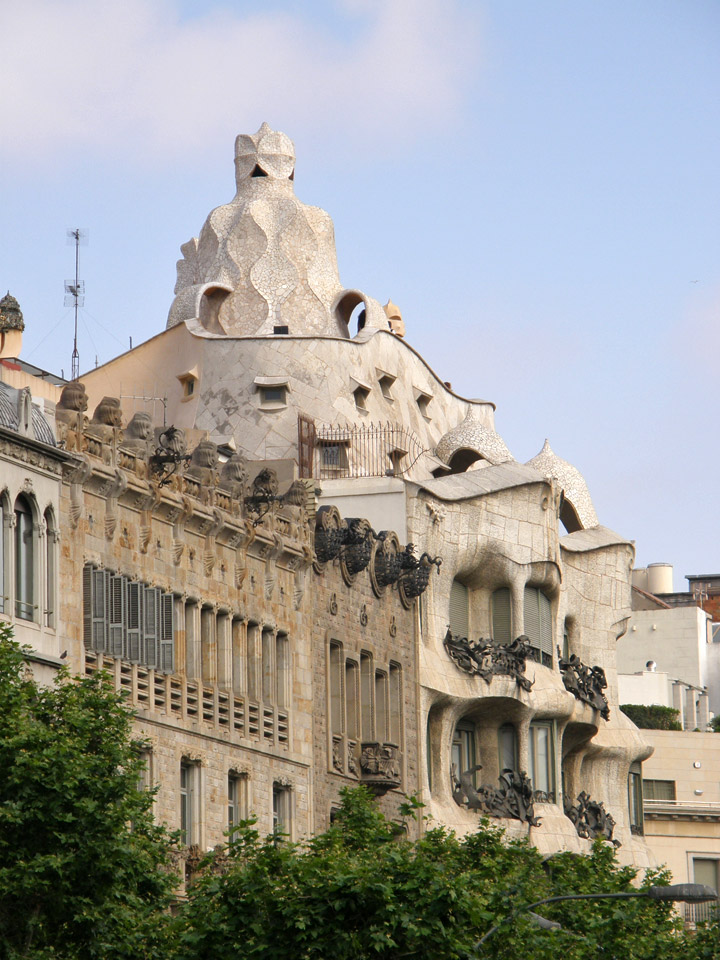 toured "La Pedrera"
More Photos of Casa Mila (La Pedrera)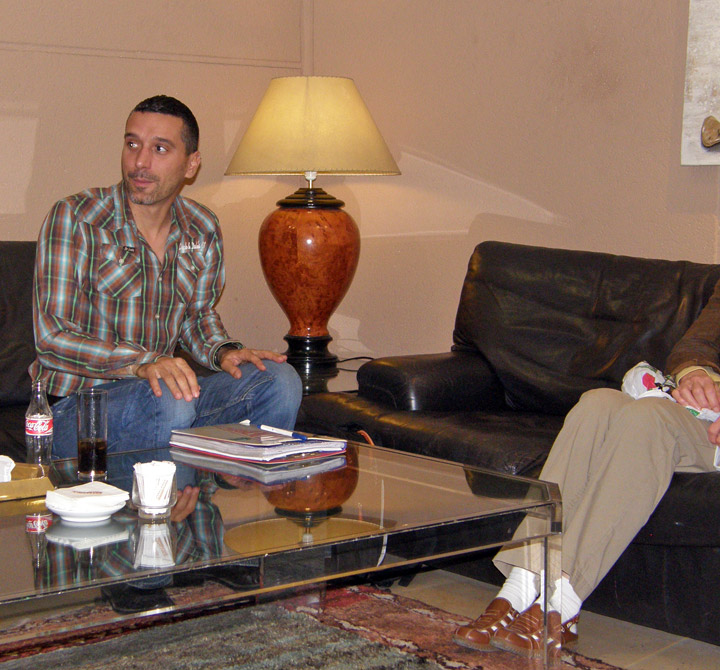 Happy Hour with Alex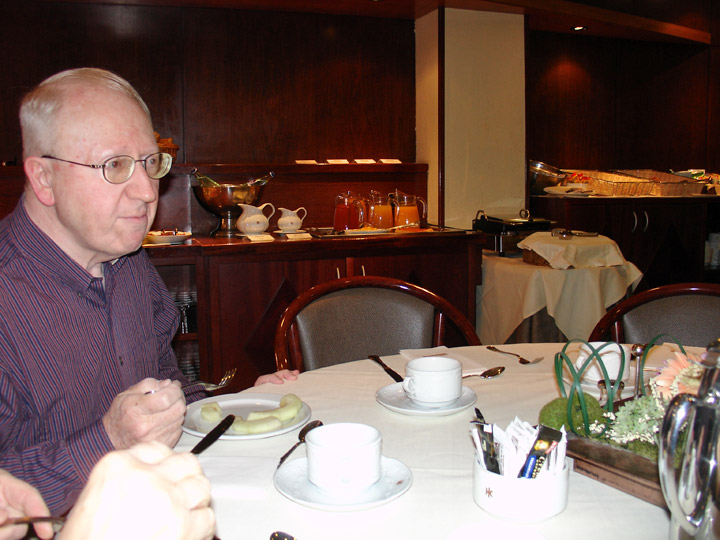 another buffet breakfast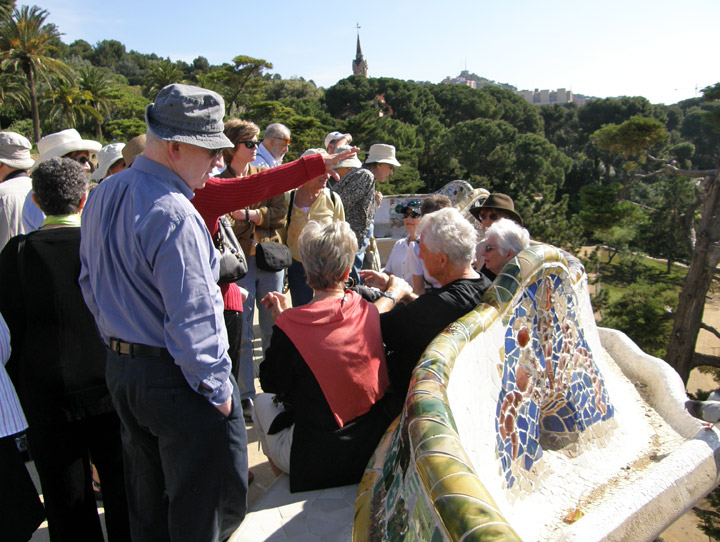 visit to Parc Guell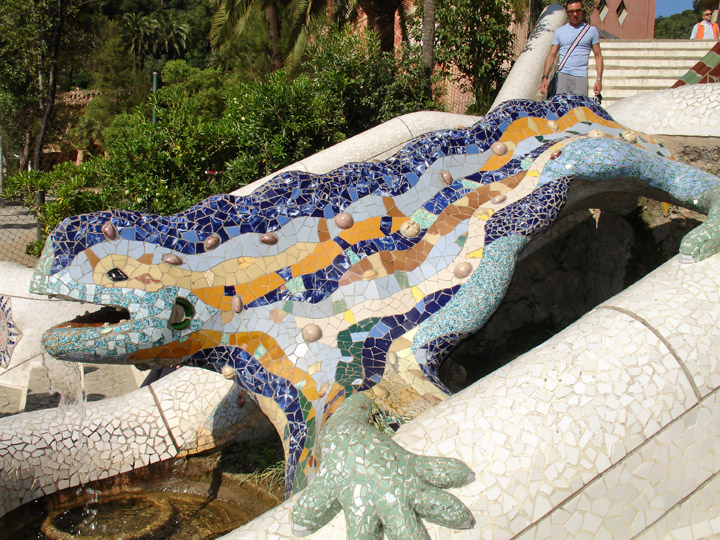 viewed the famous Gaudi Lizard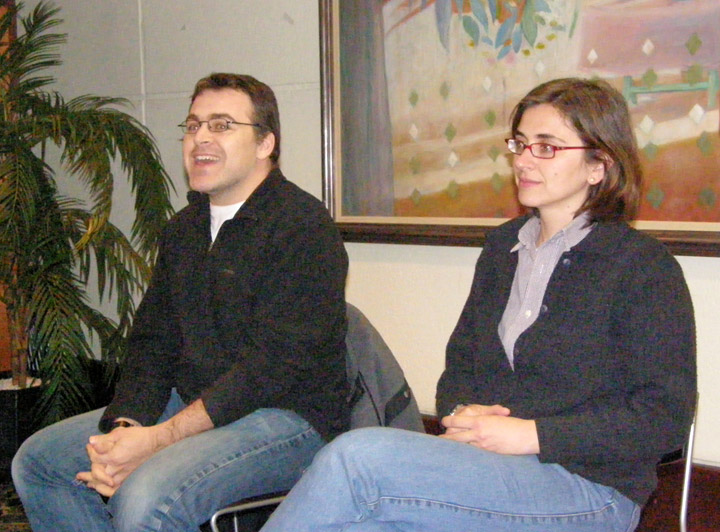 Met a young couple, Carlos and Marta, who told us of living in Barcelona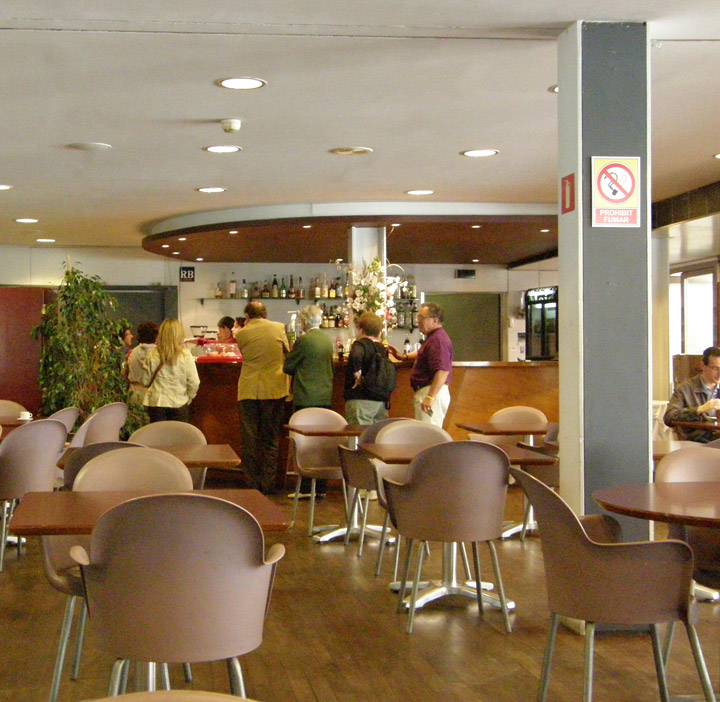 morning break at the museum canteen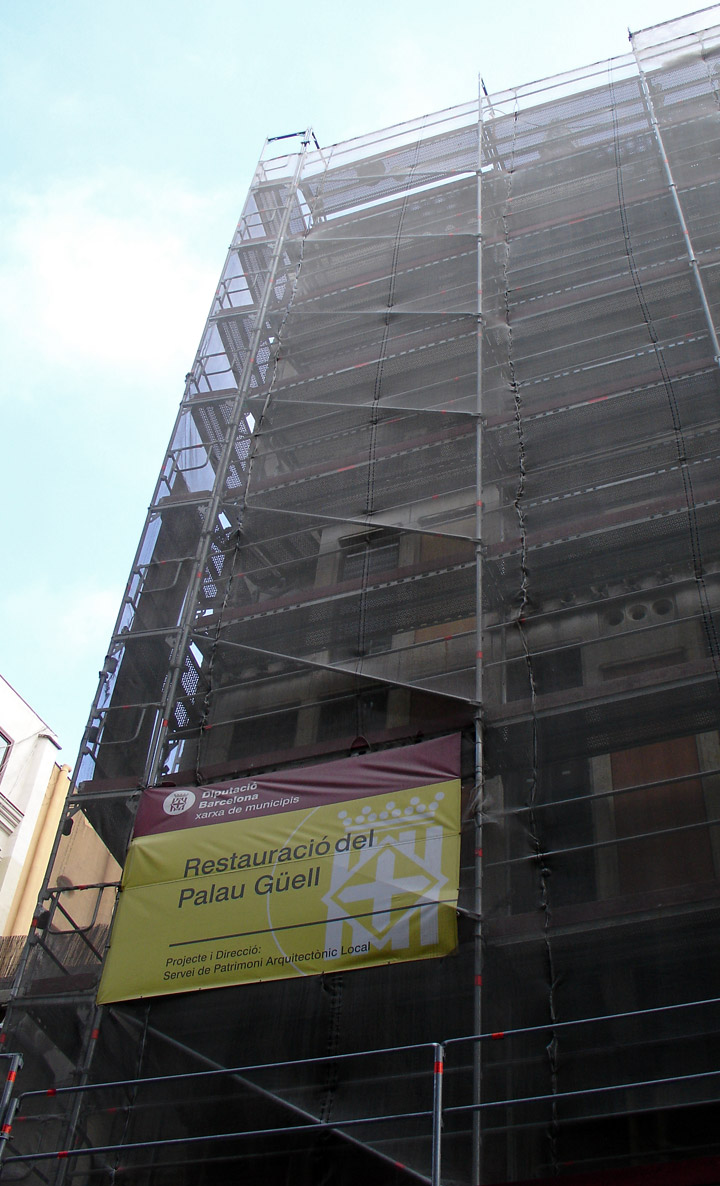 Palau Güell (now being restored)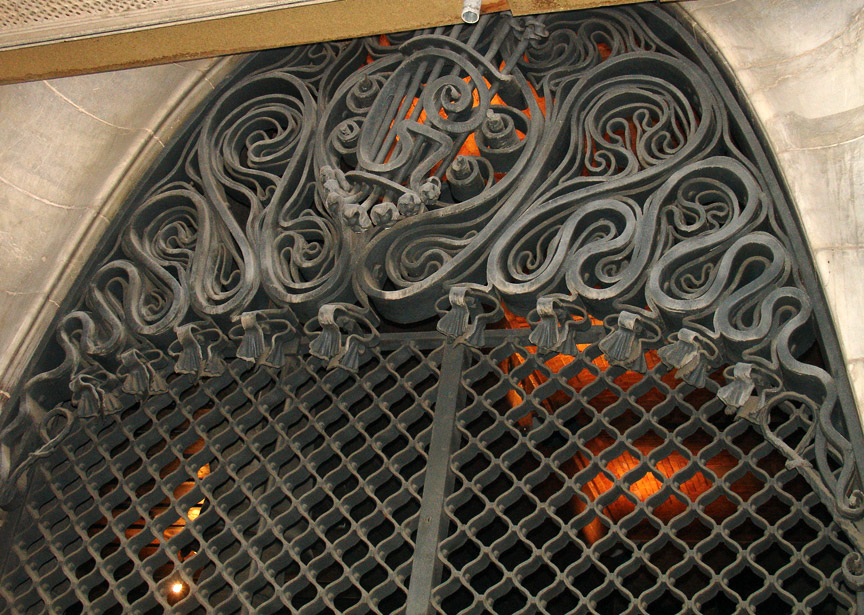 grillwork on the Palau Güell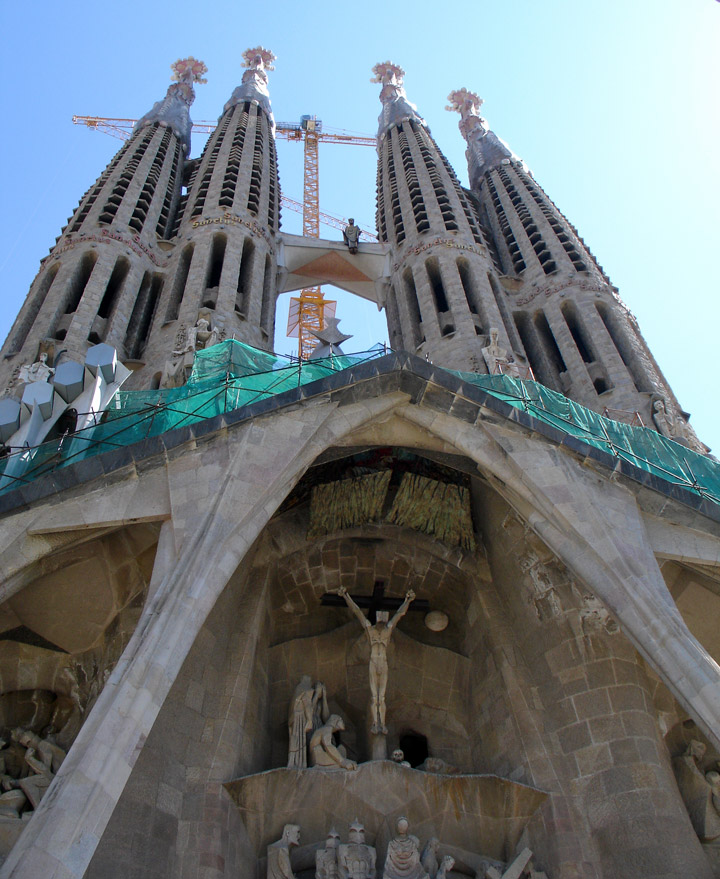 visited the "Templo Expiatiorio de la Sagrada Familia"
More Photos of Sagrada Familia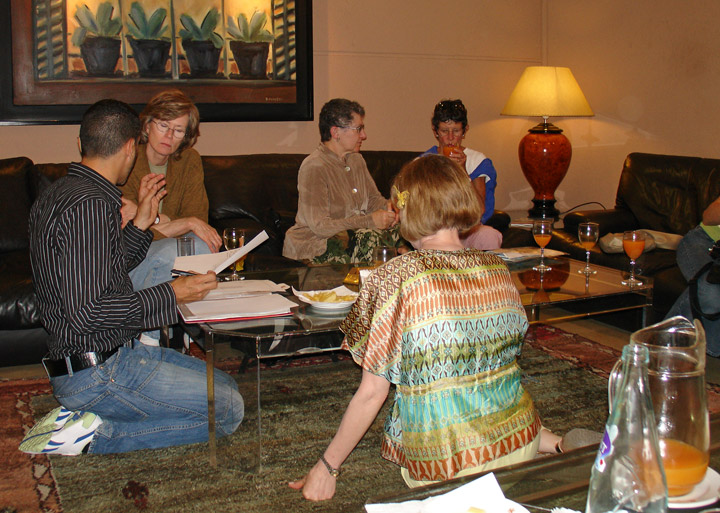 another "Happy Hour"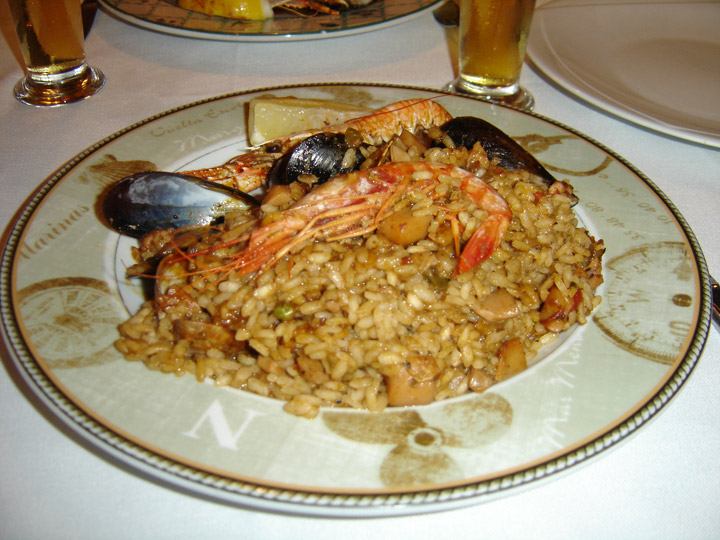 Paella, the traditional rice dish for dinner
Paella (pronounced in Spanish IPA: [pa'eλa]) is a rice dish, originally from Valencia (Spain) where it is traditionally eaten on Sundays.

The name paella is the word for "frying pan" in Valencian (from Latin patella). However, the dish has become so popular in Spain that the word paellera is now usually used for the pan and paella almost exclusively for the dish. In the Valencian area, nevertheless, the name paella is commonly used for both the pan and the dish.

Paella is usually garnished with vegetables and meat or seafood. The three main ingredients are rice, saffron, and olive oil.

There is an old story of how the Moorish kings' servants created rice dishes by mixing the left-overs from royal banquets in large pots to take home. It is said by some that that word paella originates from the Arab word "baqiyah" meaning left-overs.
Text from Wikipedia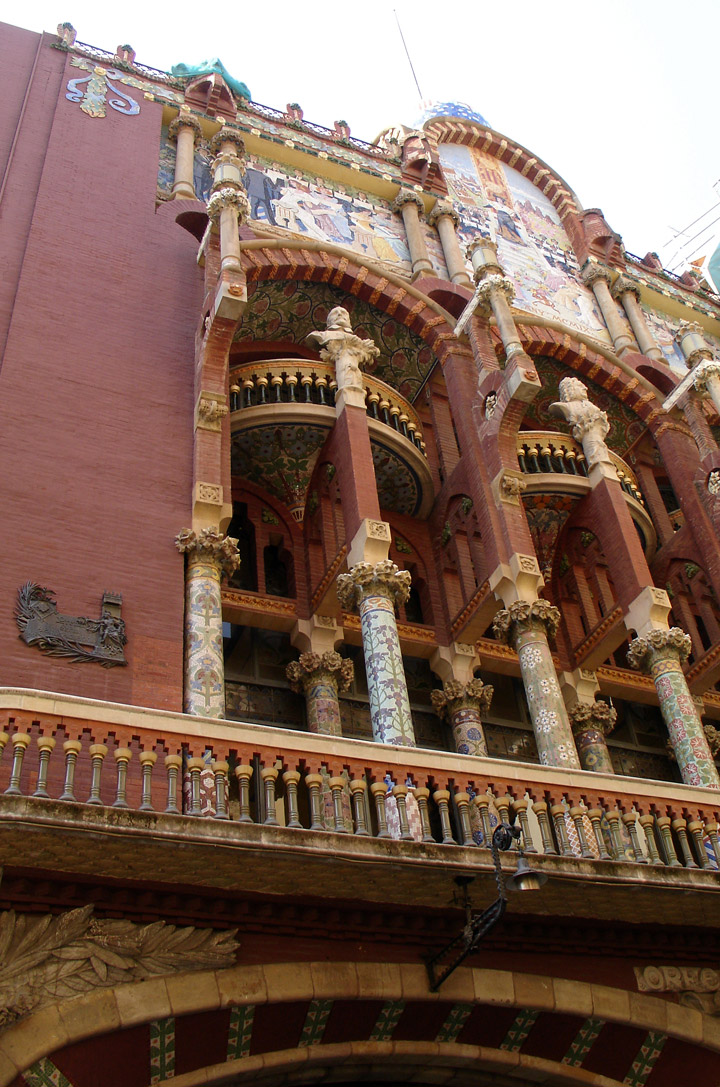 some people attended an evening concert
at the Palau de la Musica Catalana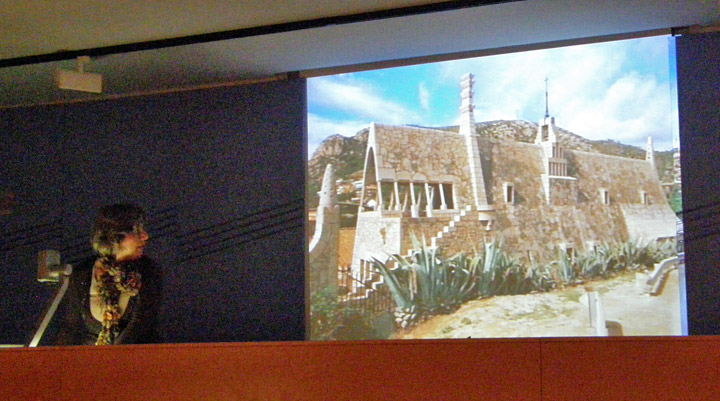 Silvia described other Gaudi inspired buildings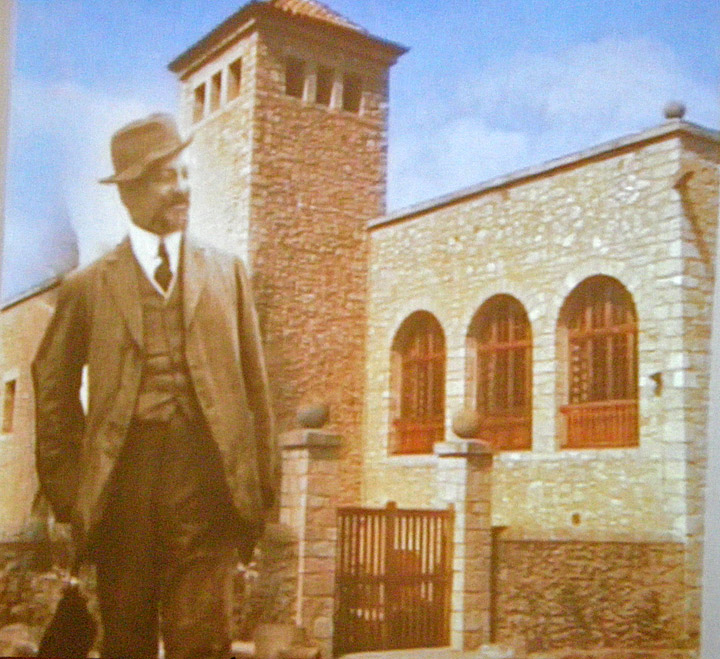 learned of other modern architects, Josep Puig i Cadafaich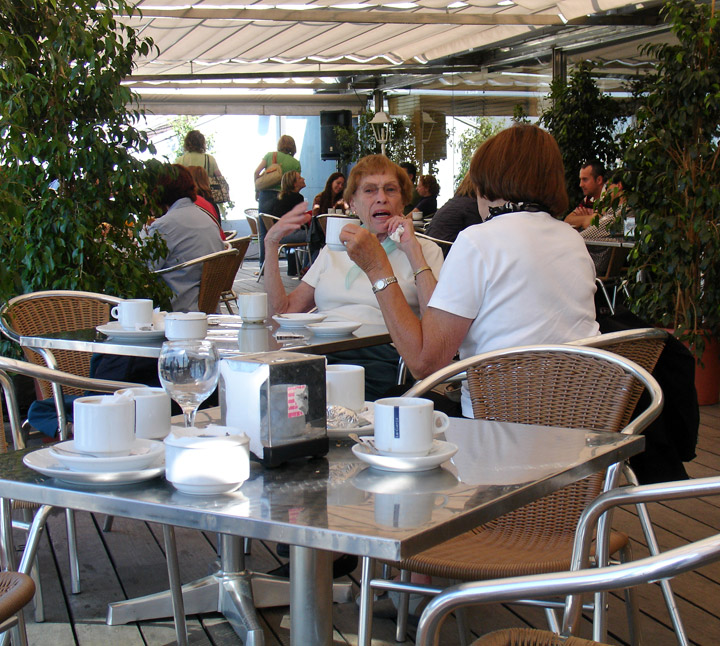 another morning break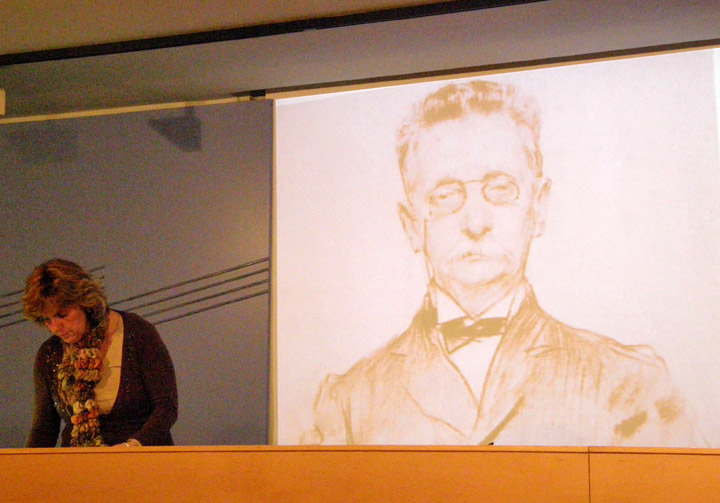 and Lluis Domènech i Montaner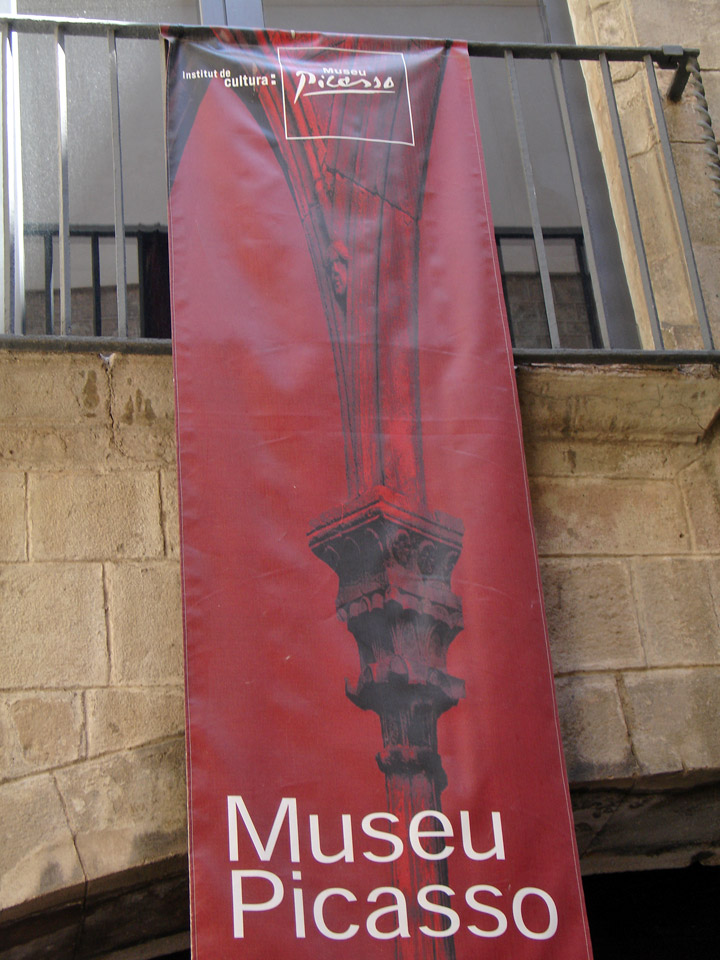 location of Farewell lunch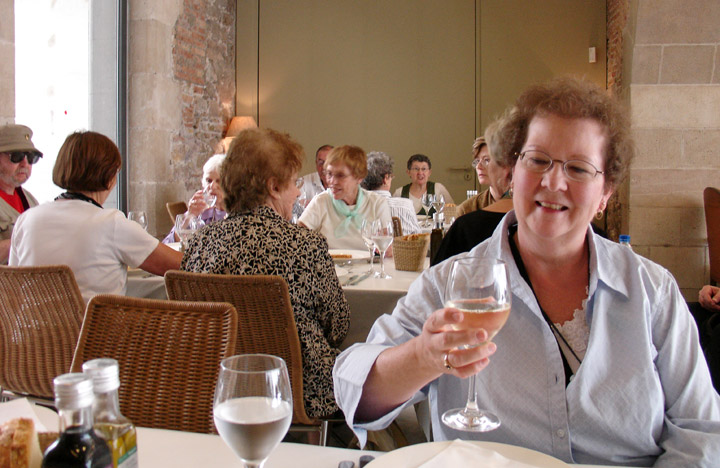 a toast of wine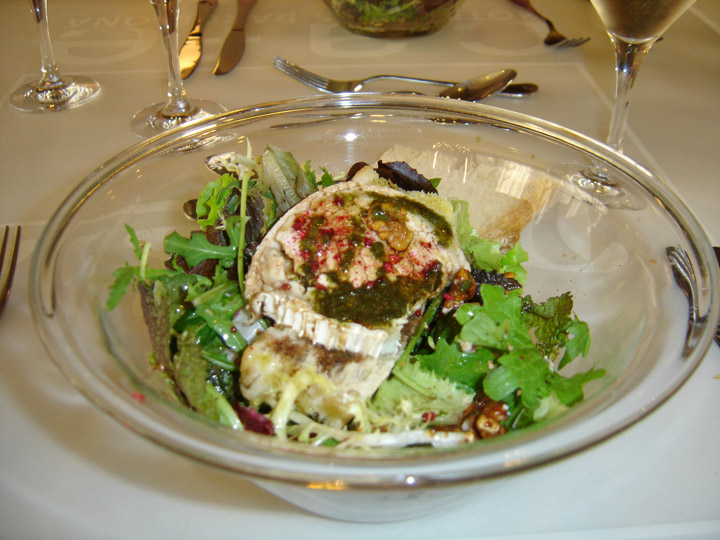 elegant salad and some chicken
and on our way to other parts of the World
---
---