Rambla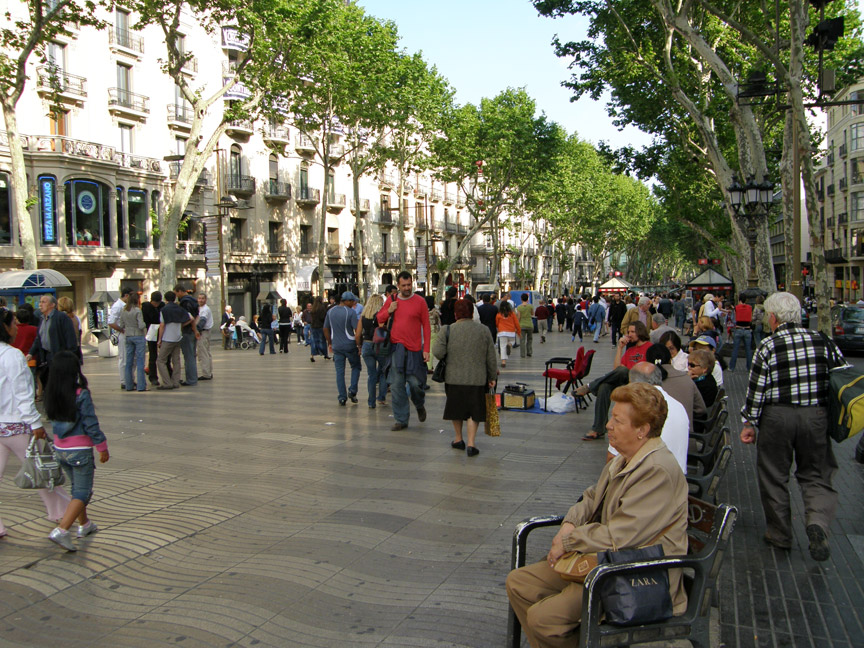 La Rambla
La Rambla or Les Rambles (Catalan) / Las Ramblas (Spanish) is an iconic and busy street in central Barcelona, popular with both tourists and locals alike.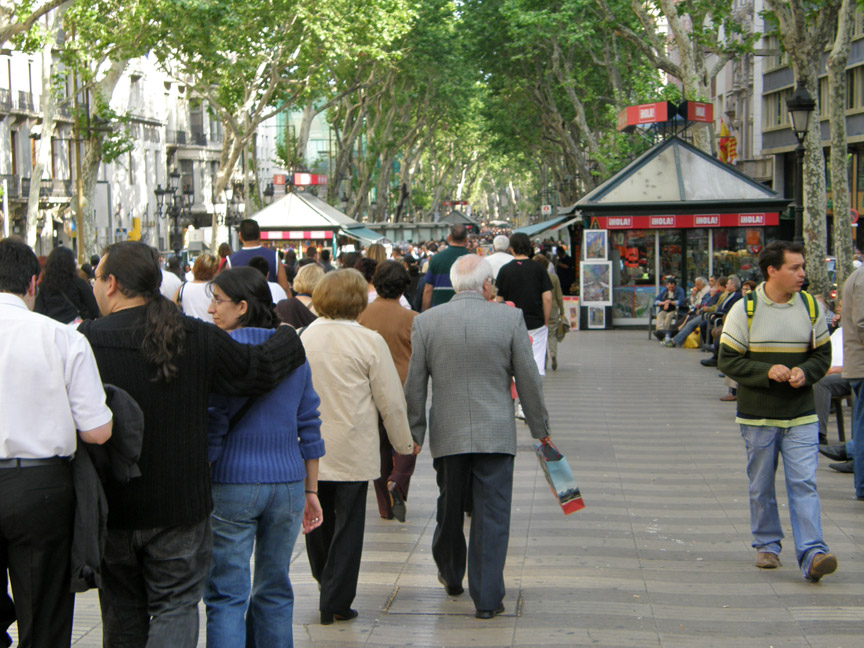 tree lined pedestrian mall
A 1.2 kilometer-long tree-lined pedestrian mall in the Barri Gòtic, it connects Plaça Catalunya in the center with the Christopher Columbus monument at Port Vell. Usually full of street theatre, cafés and market stalls, it serves as the emotional hub of Barcelona.
---
Plaça Catalunya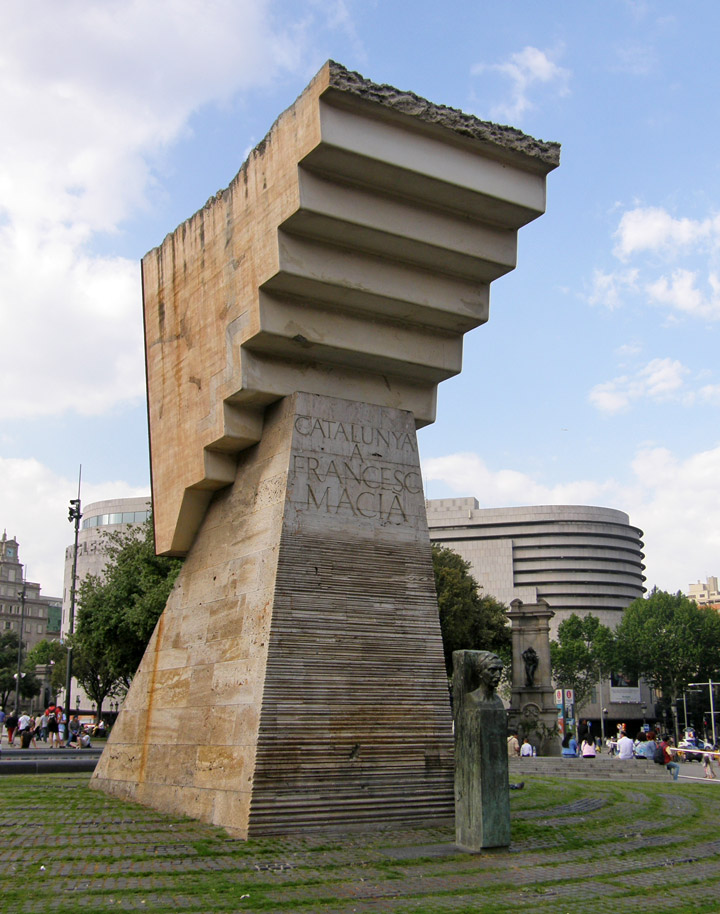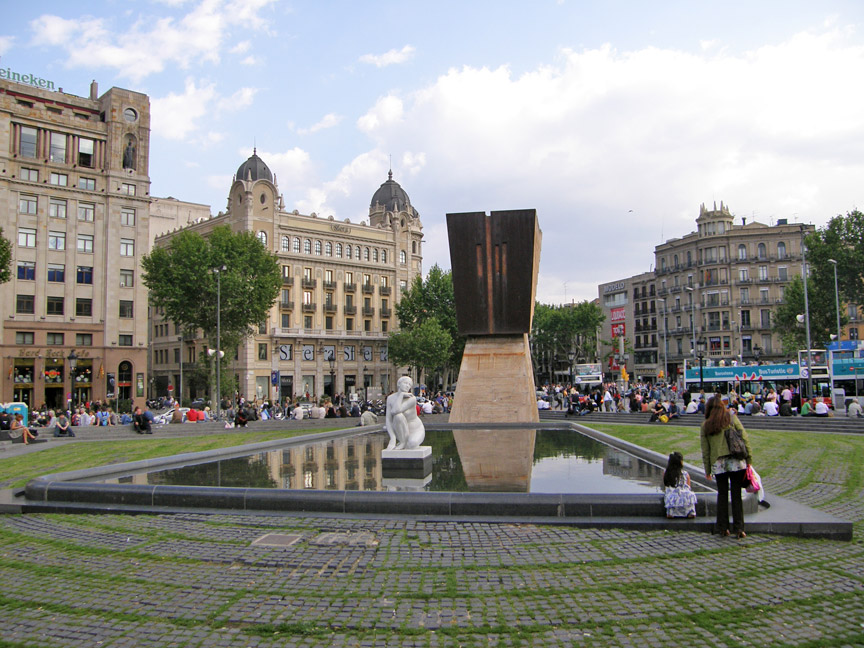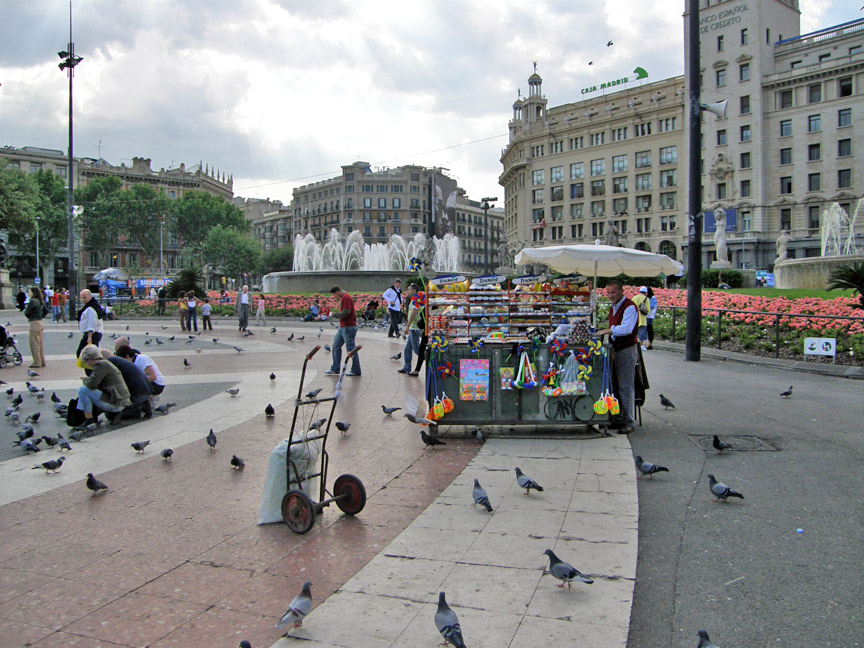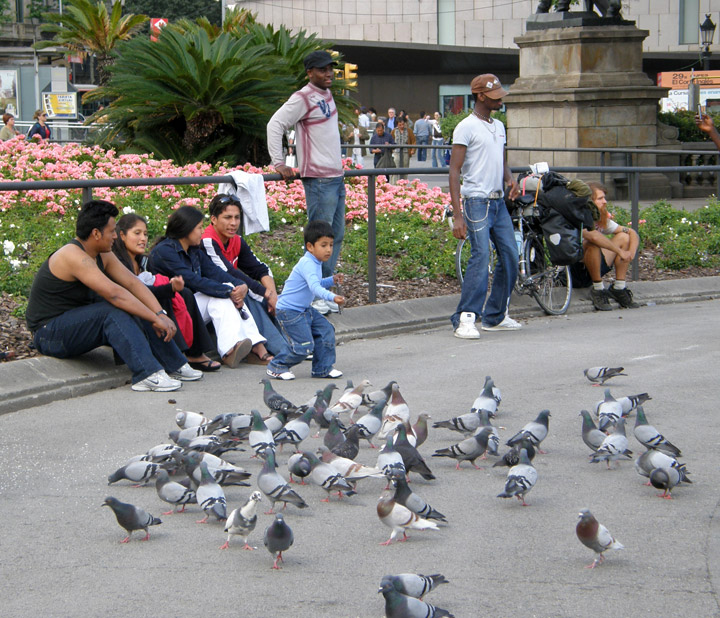 feeding pigeons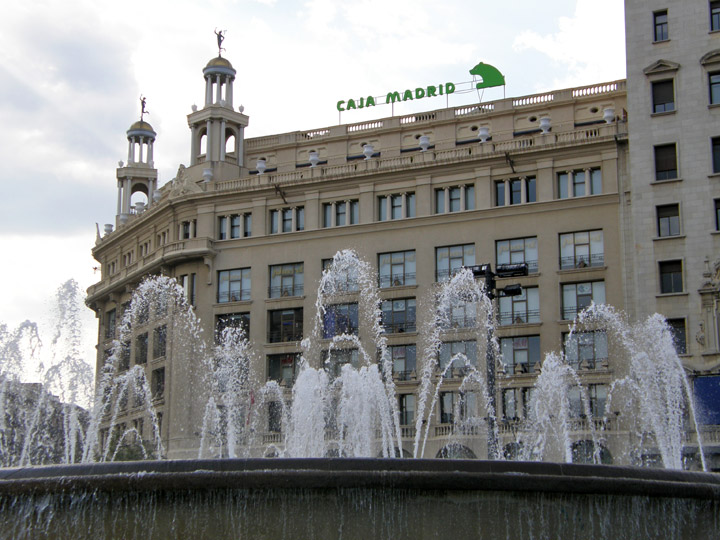 ---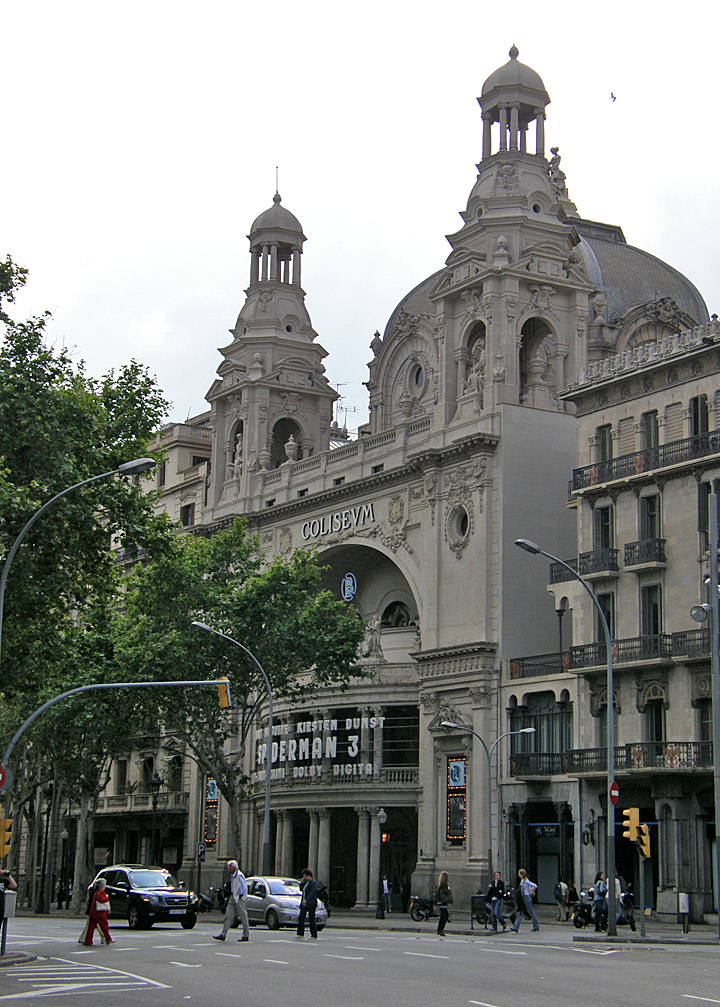 Coliseum showing an American movie

Officially, La Rambla is a series of shorter streets, each differently named, hence the plural form Las Ramblas. From the Plaça de Catalunya toward the harbor, the street is successively the Rambla de Canaletes, the Rambla dels Estudis, the Rambla de Sant Josep, the Rambla dels Caputxins, and the Rambla de Santa Monica. Construction of the Maremàgnum in the early 1990s resulted in a continuation of La Rambla on a wooden walkway into the harbor, the Rambla de Mar.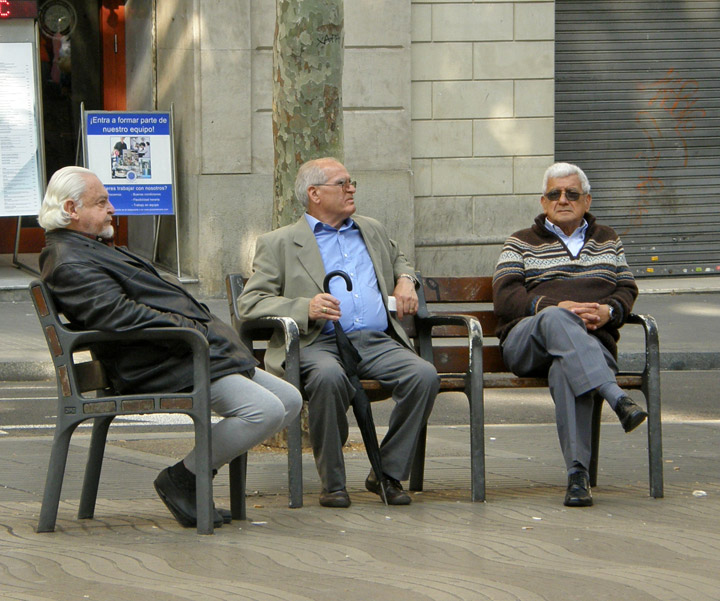 Barcelona's Best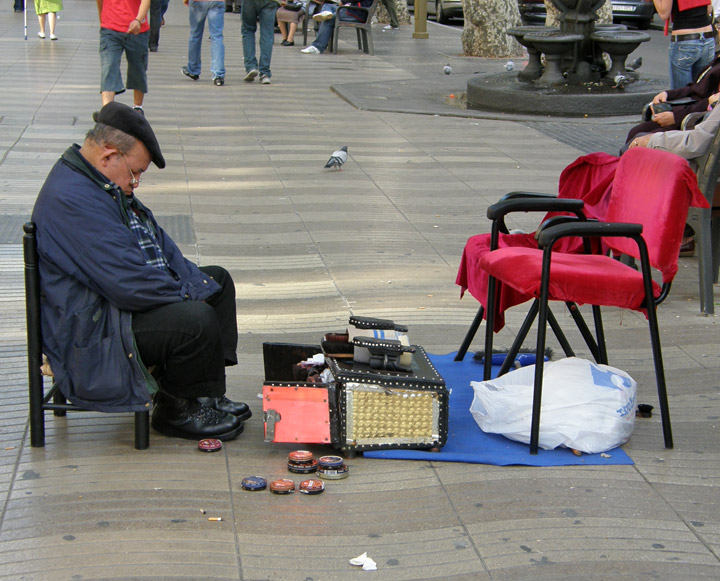 slow work day
When walking down La Rambla one can visit its many small shops or enjoy watching the various performances (actors, mimes etc.). There are also several vendors trying to sell paper figures they claim are capable of dancing. Even more than in comparable locations elsewhere, tourists should check the menu list for the prices before ordering refreshments on La Rambla. For instance, in May 2007 one could get charged 21 Euros (the equivalent of 29 U.S. dollars) for a small beer and a glass of diluted orange juice. The same amount of money would easily buy a complete lunch, drinks included, in one of the numerous small restaurants that can be found off La Rambla, only a few steps away.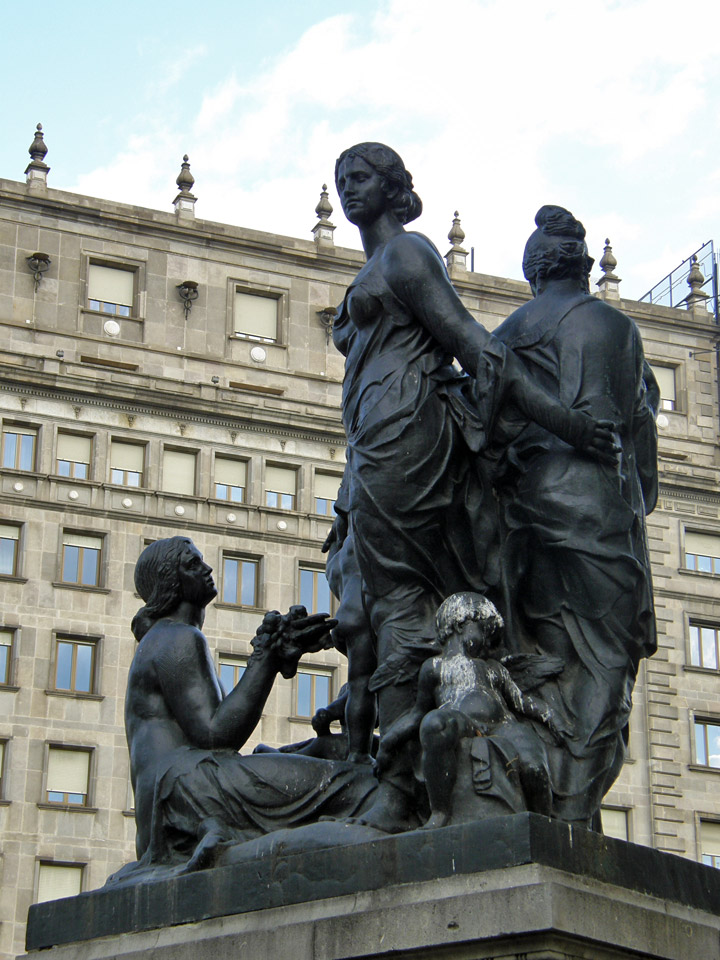 pigeons got the child

Spanish poet Federico García Lorca once said that La Rambla was "the only street in the world which I wish would never end".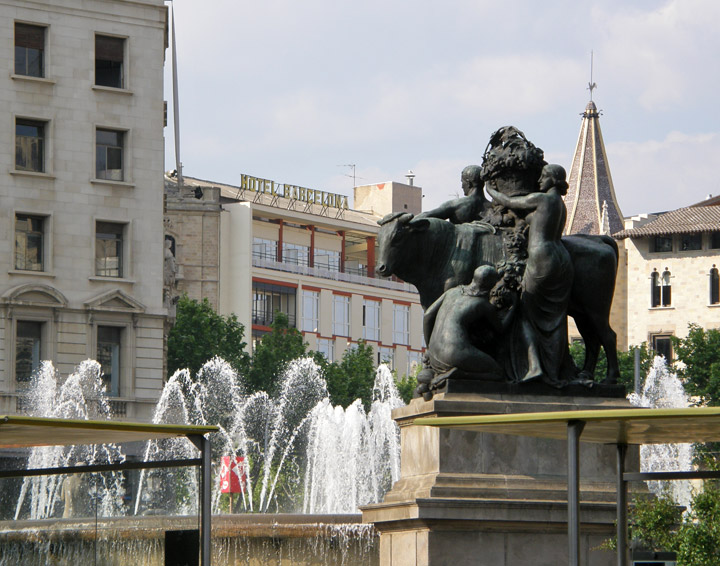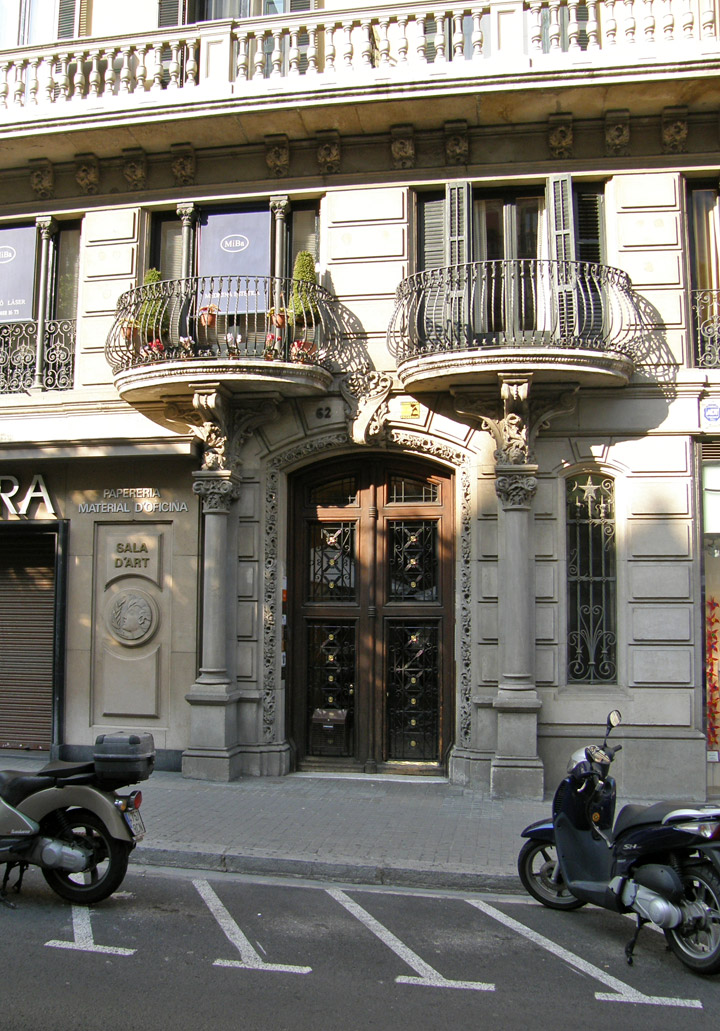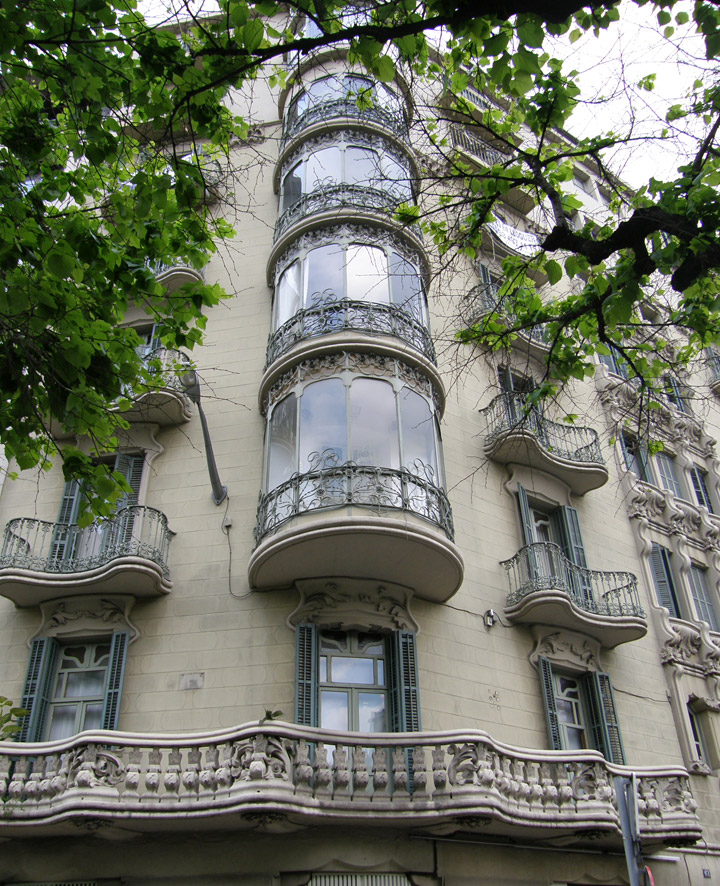 artistic balconies
The name La Rambla means, in Spanish and Catalan, an intermittent water flow, and is derived from the Arabic 'Ramla' which means 'sandy riverbed'.
Text from Wikipedia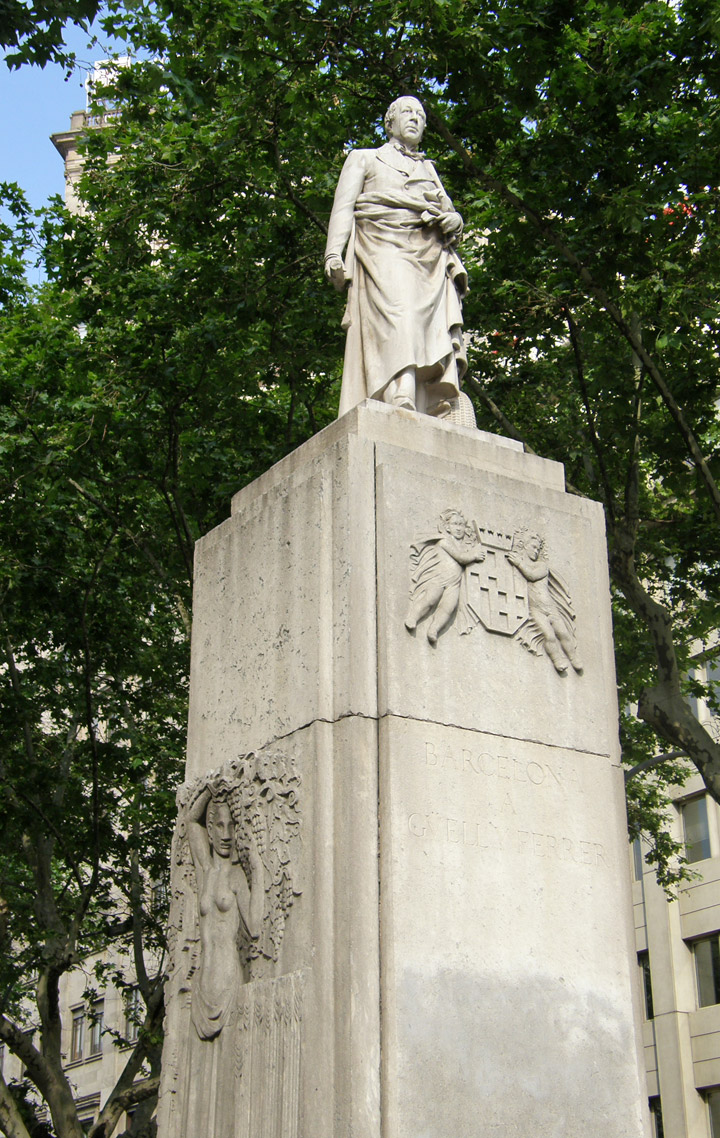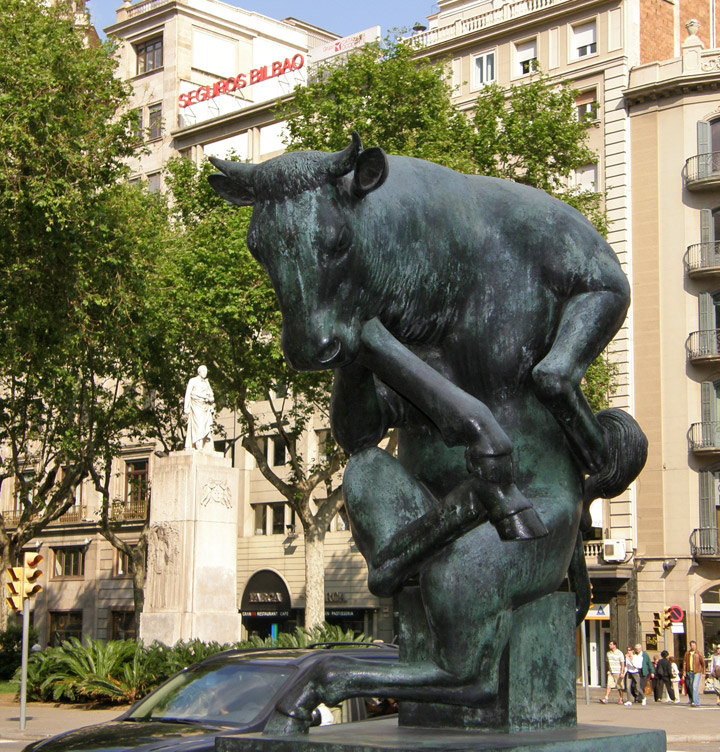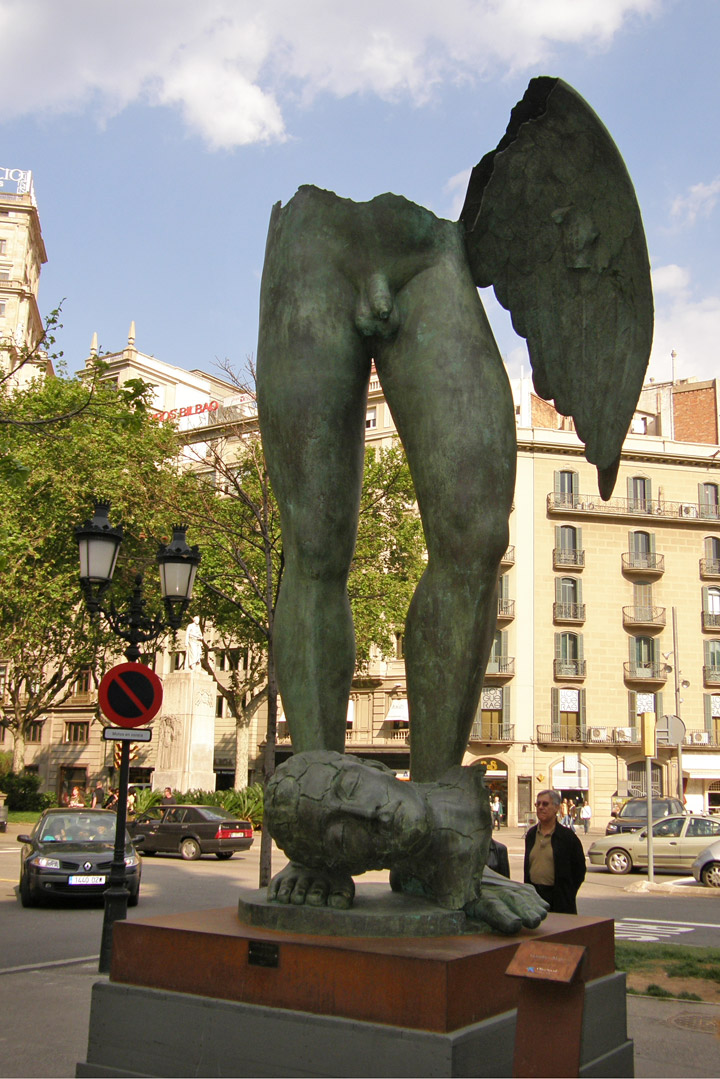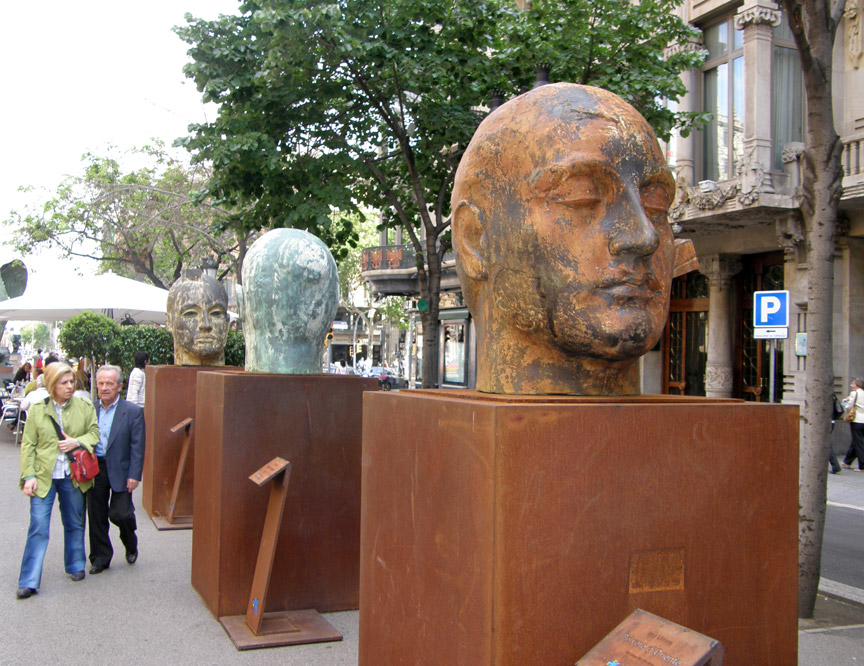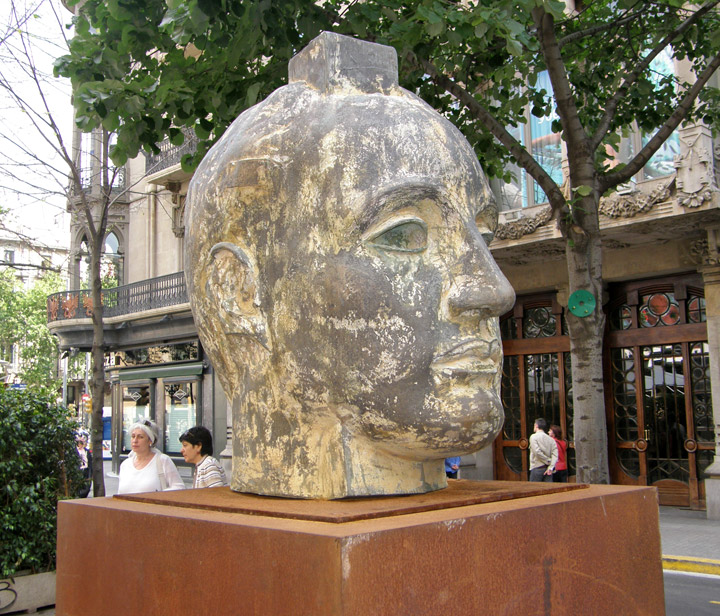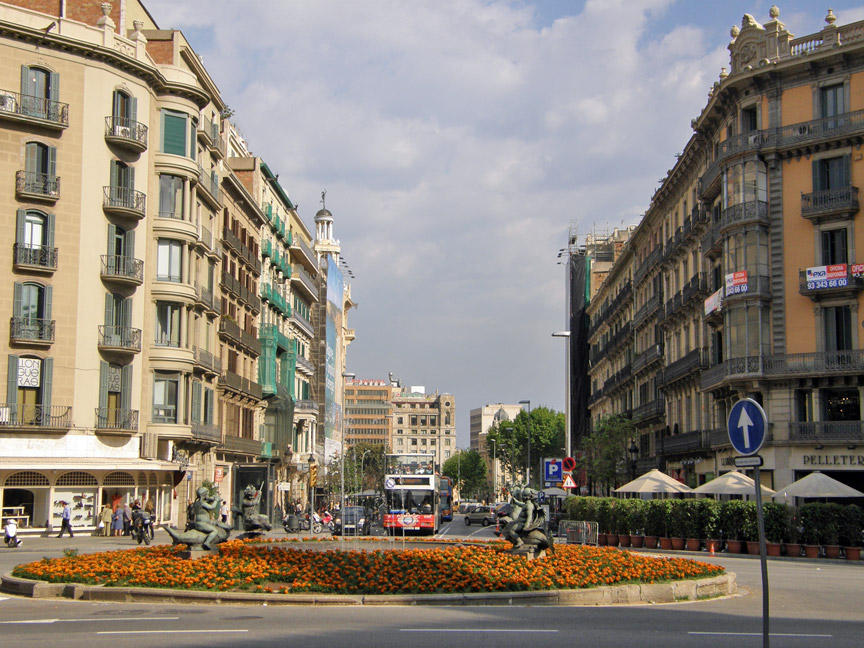 ---
Art along La Rambla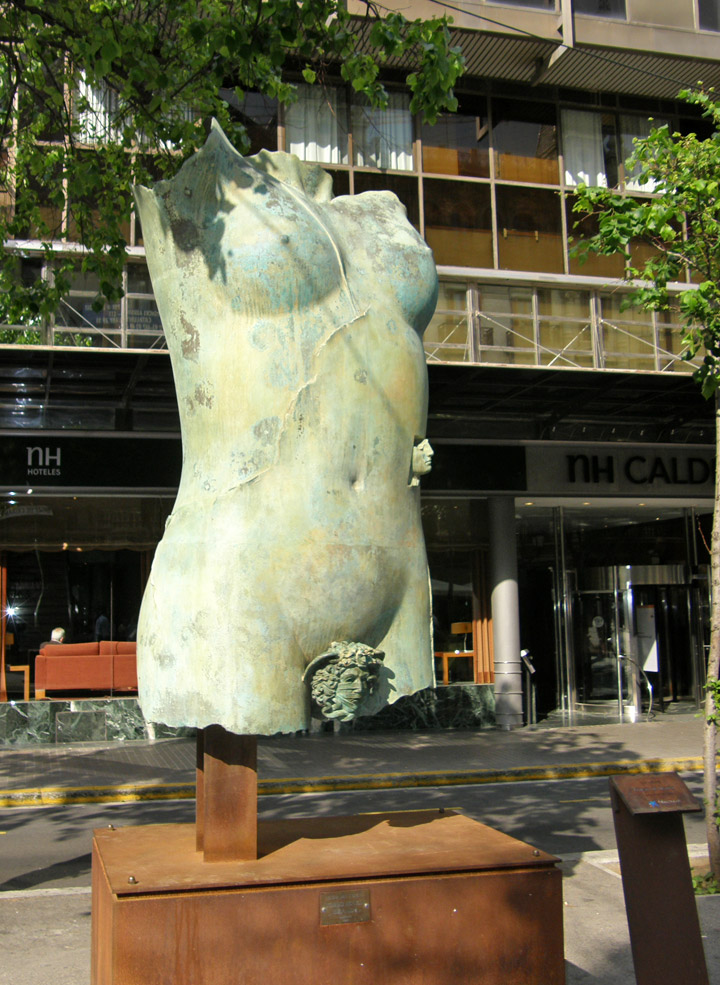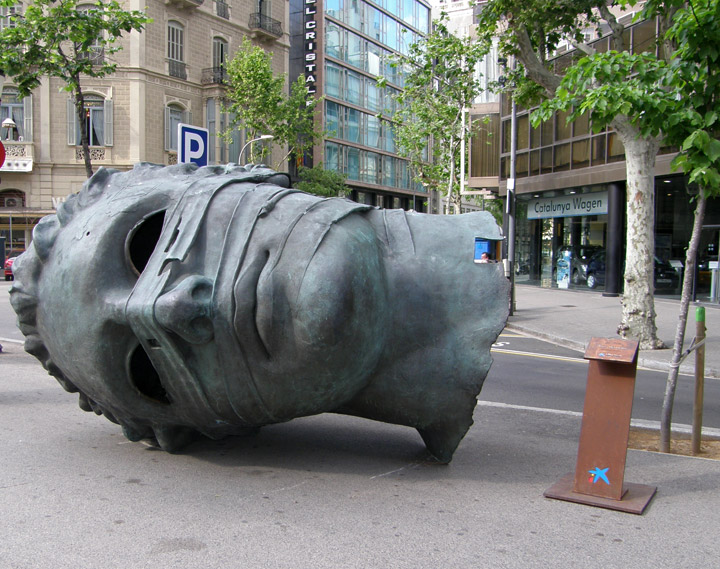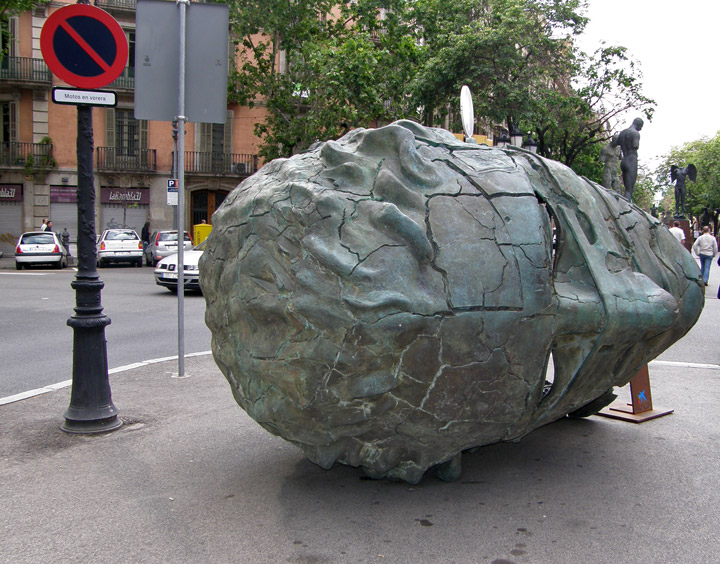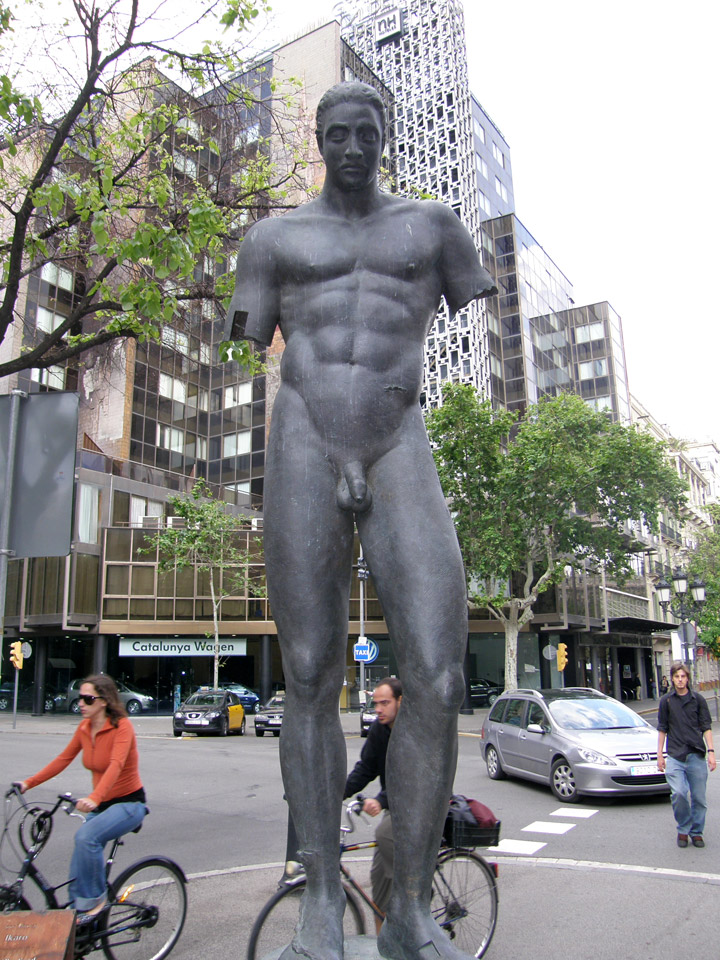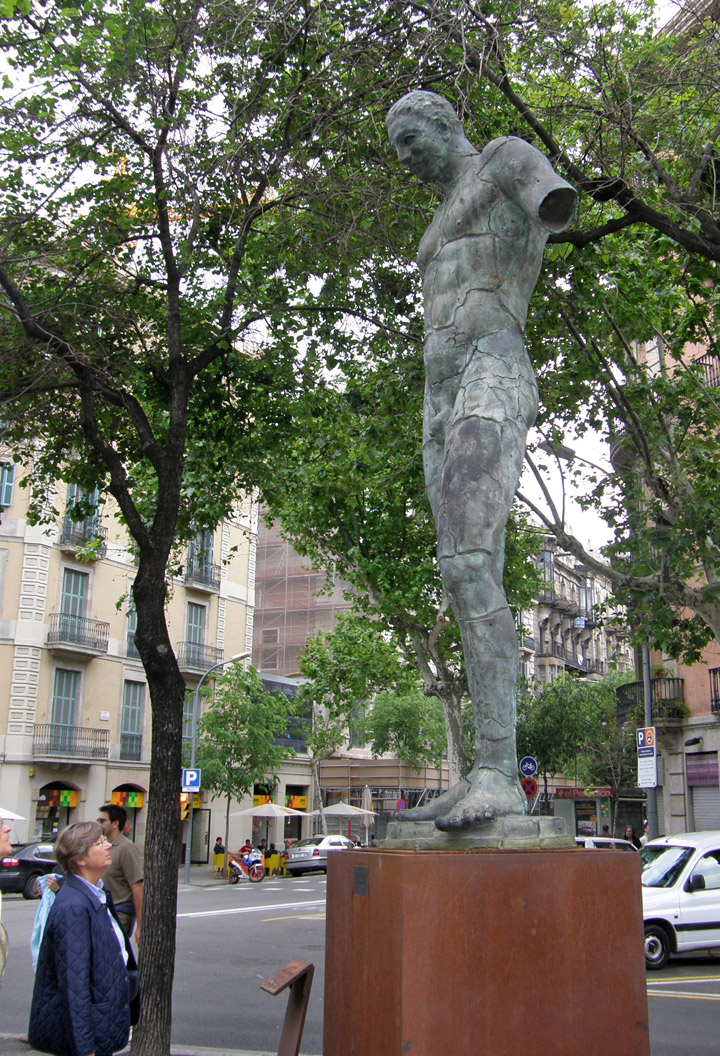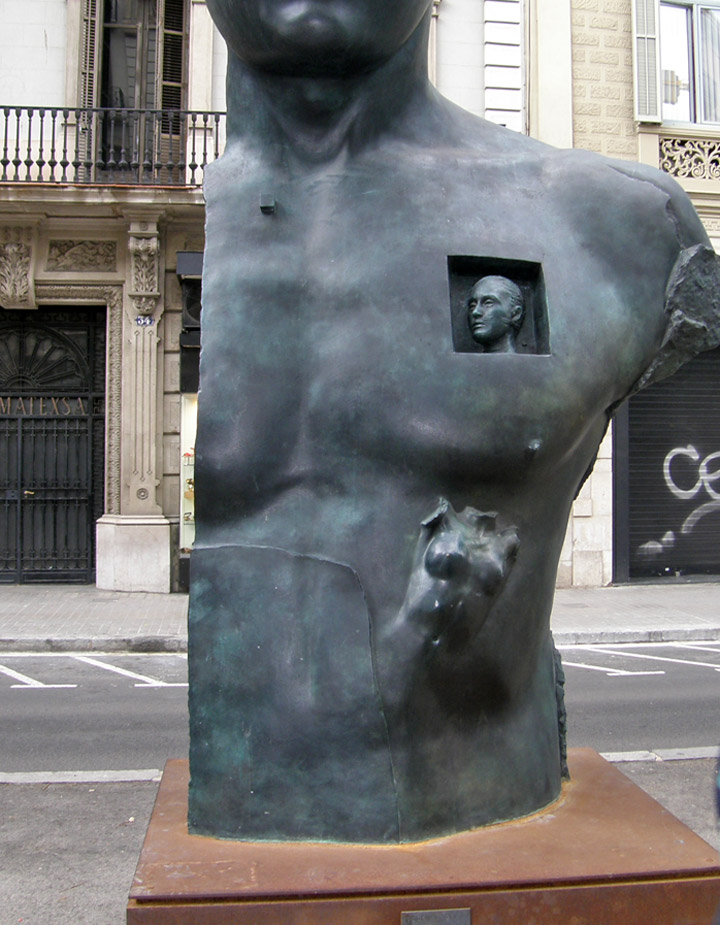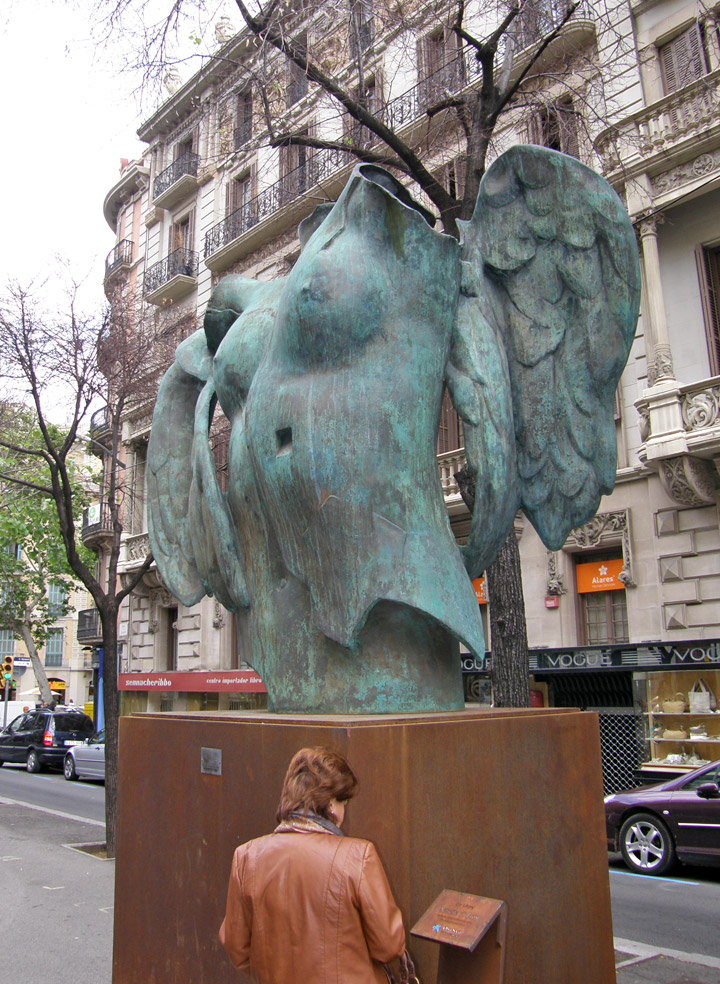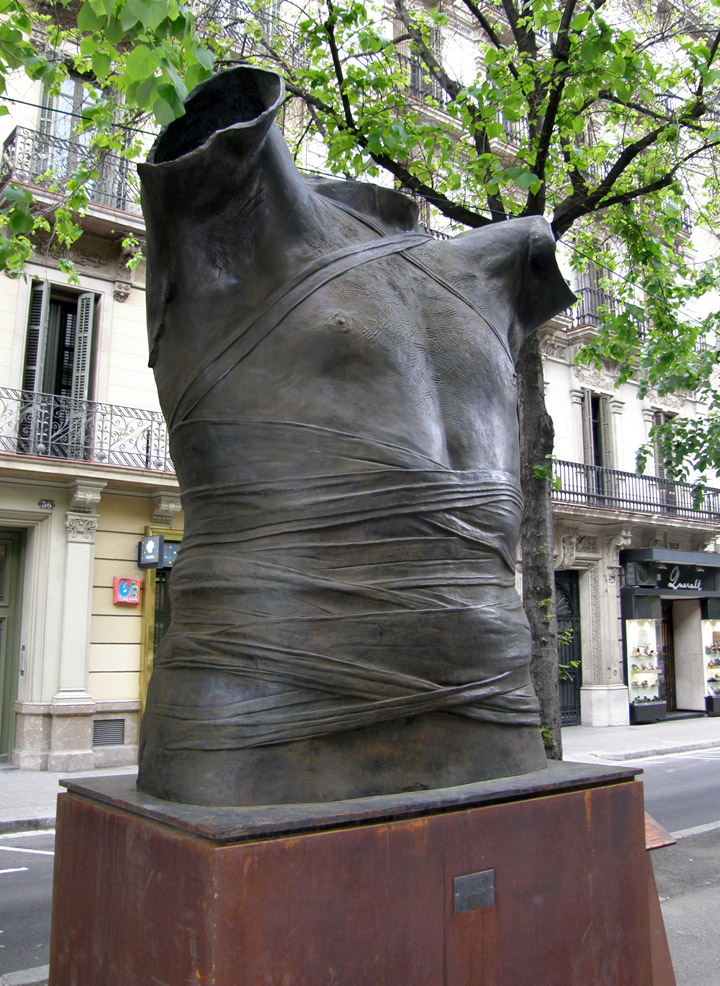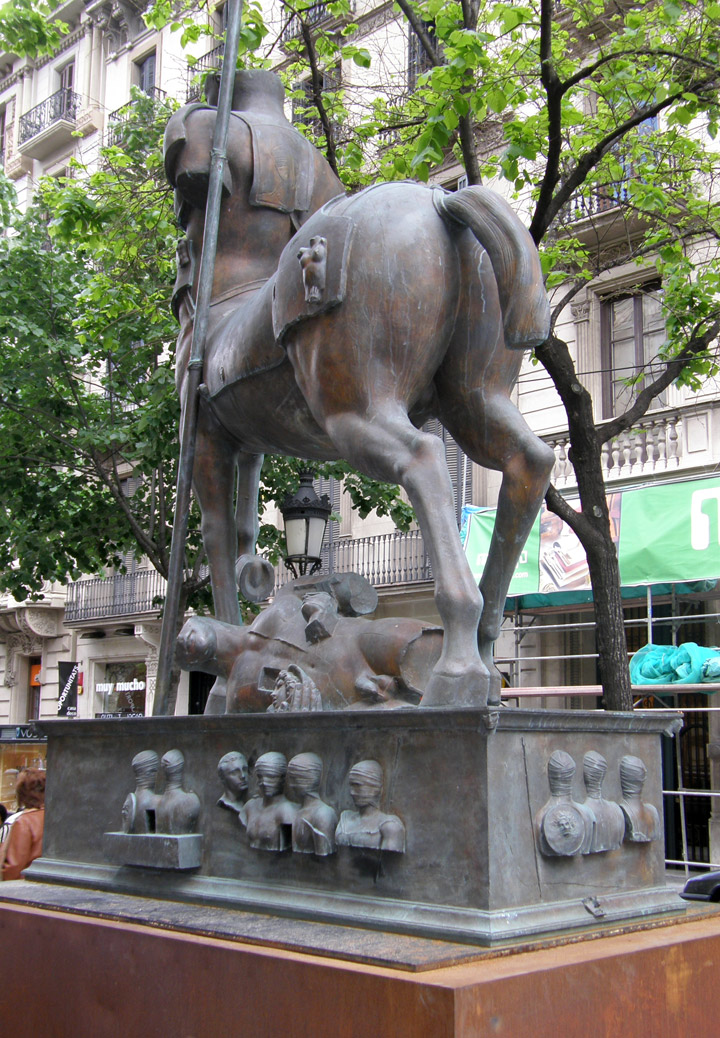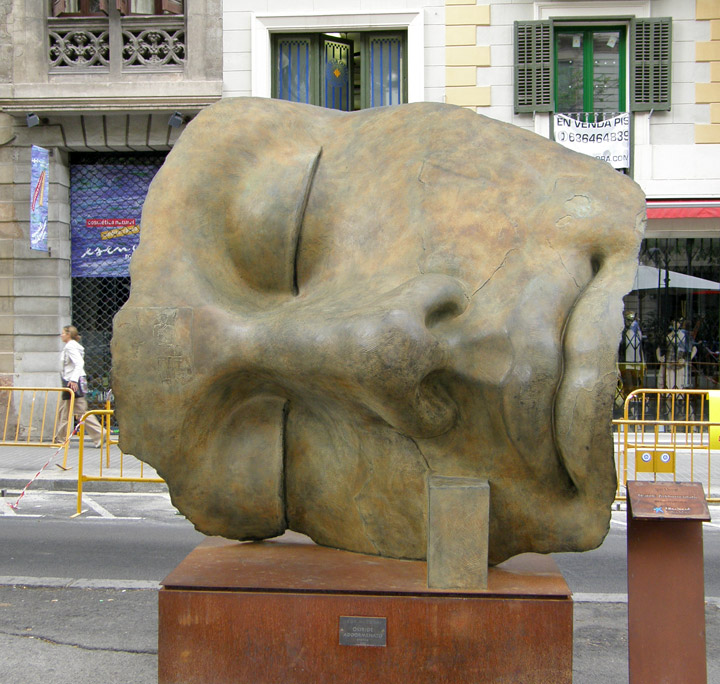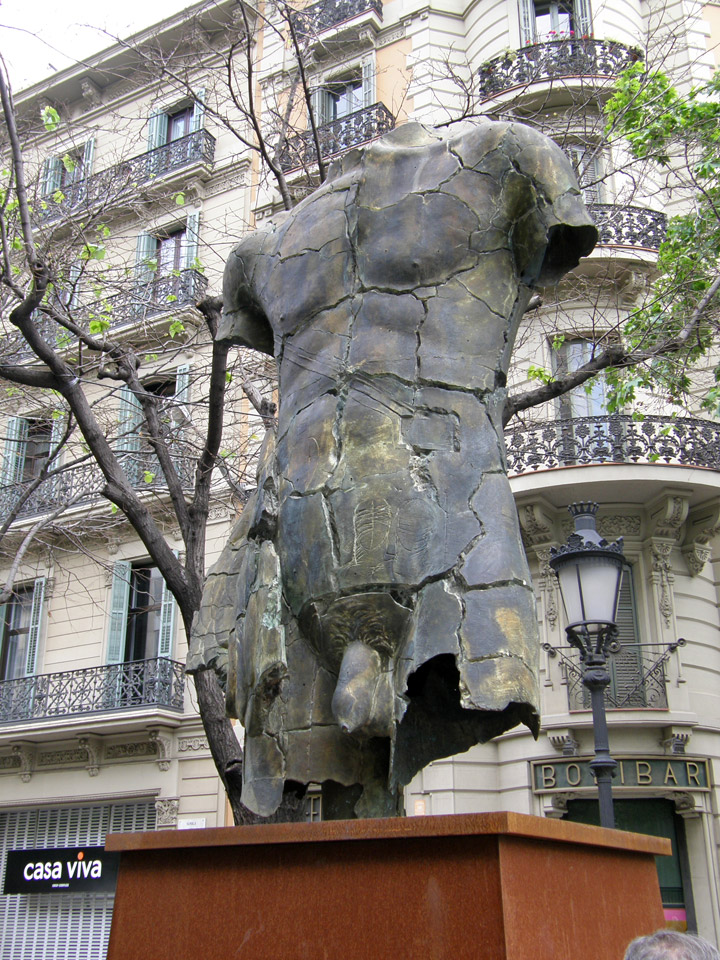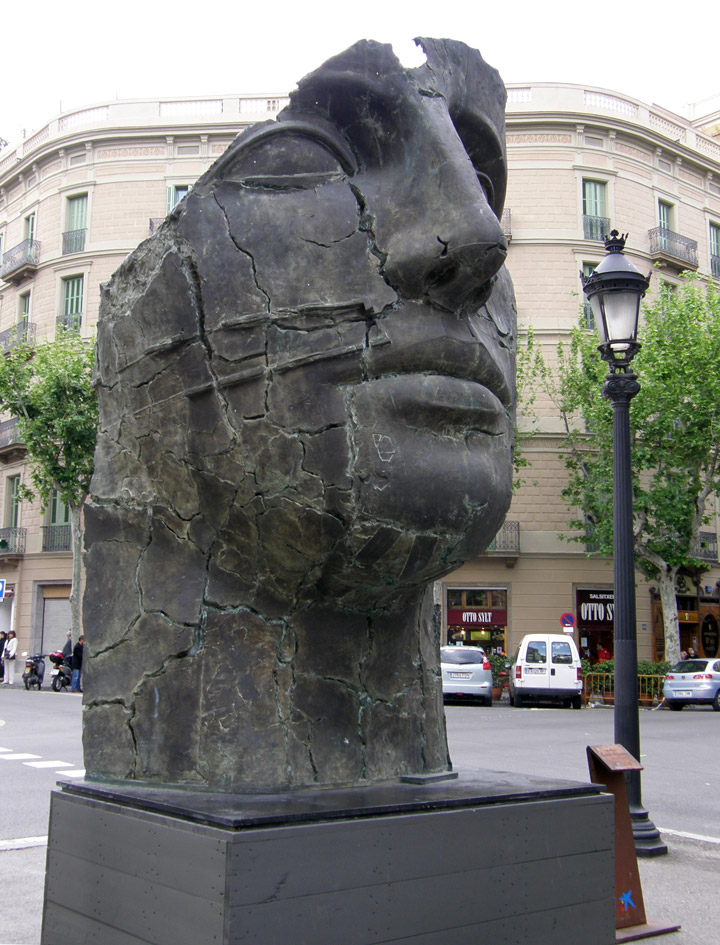 ---
---