Photos of Berlin, Germany
taken during an
ELDERHOSTEL
program on
OPERA and MUSIC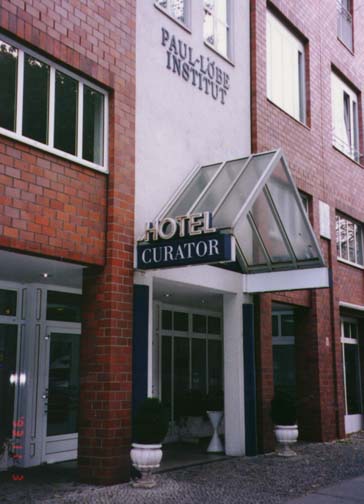 our host
Paul Lobe Institute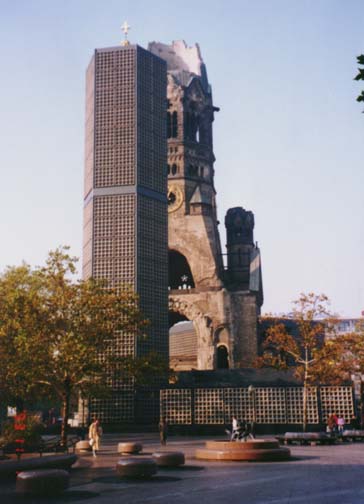 our host city, BERLIN
More of Kaiser Wilhelm Memorial church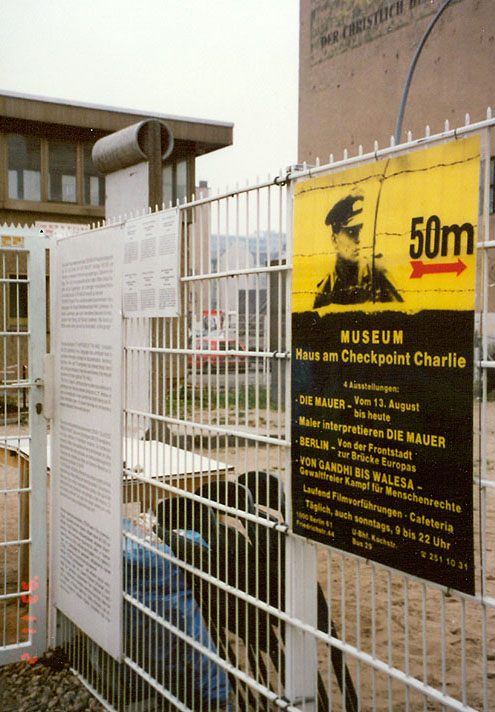 we walked past Check Point Charlie
into former East Berlin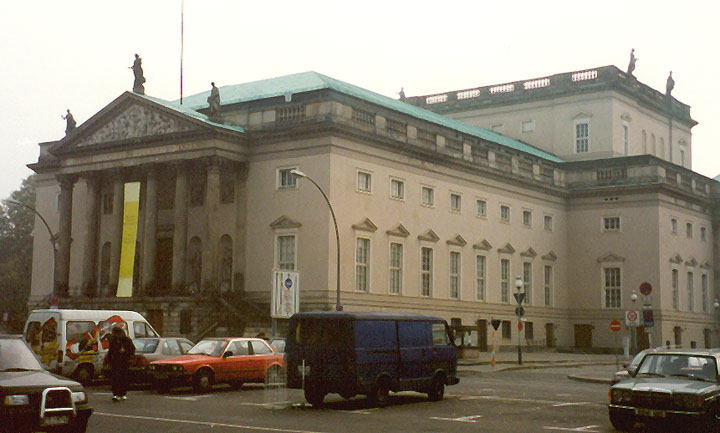 to the Deutsche Staatsoper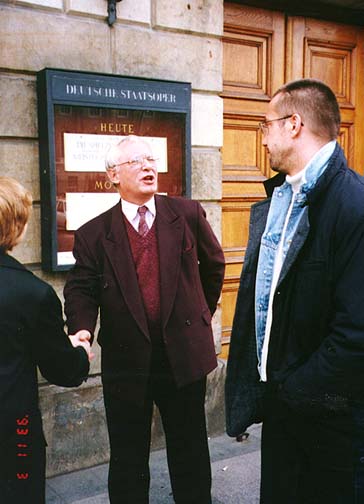 Director of DEUTSCHE STAATSOPER chatting with
our Instructor (right)

attended performance of PARSIFAL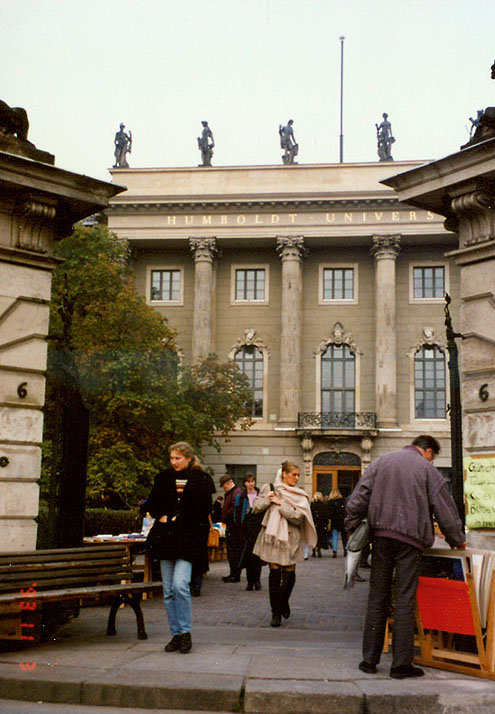 went past Humboldt University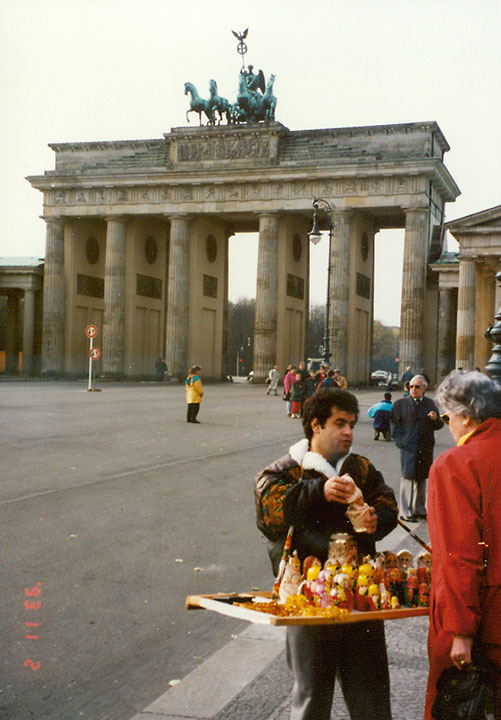 returning to the West past the Brandenburg Gate
with a pause to look over the Russian made stacking dolls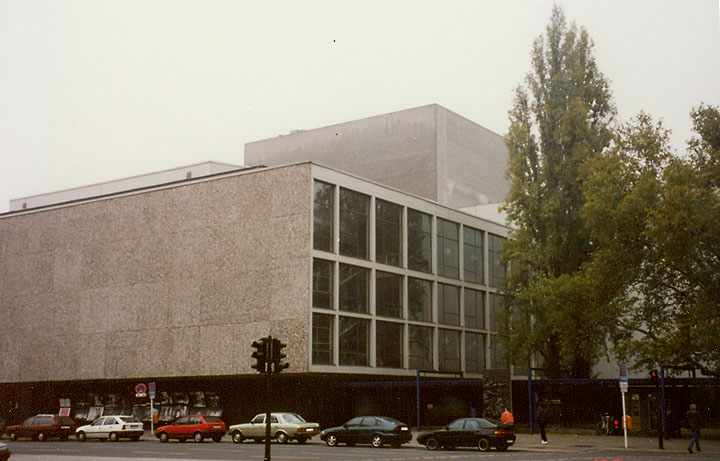 to the second grand Opera house in Berlin
the Deutsche Oper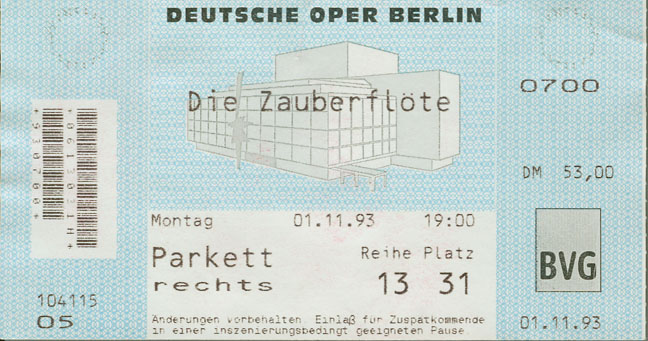 where we saw The Magic Flute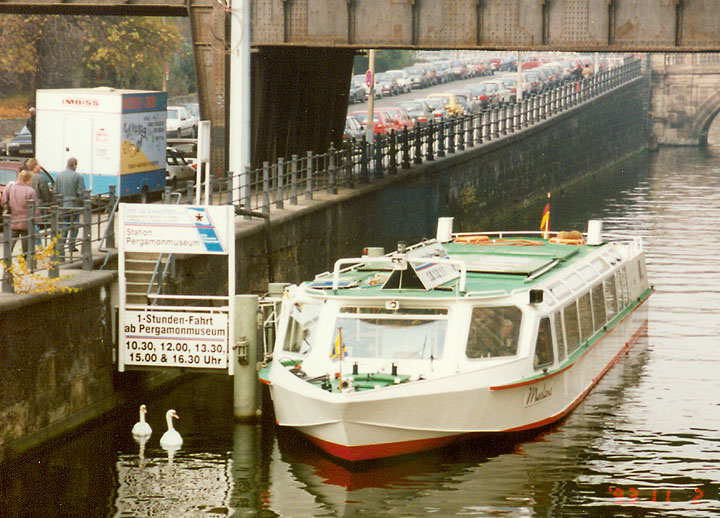 On another day took the boat tour of Berlin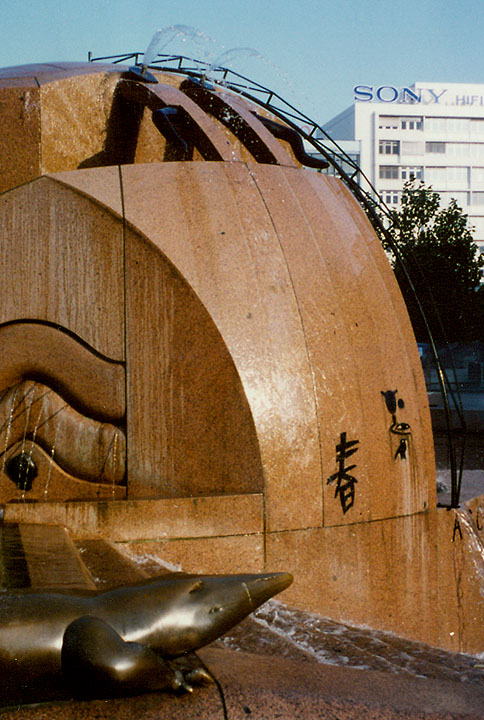 seeing the new fountain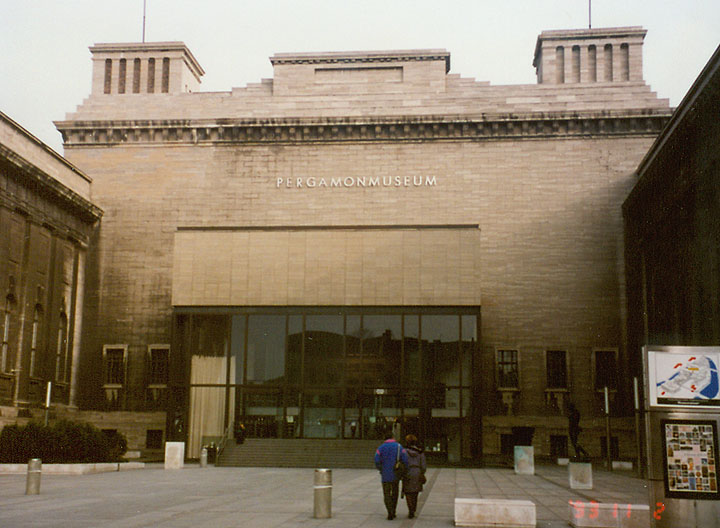 and visited the antiquities of the
Pergamon Museum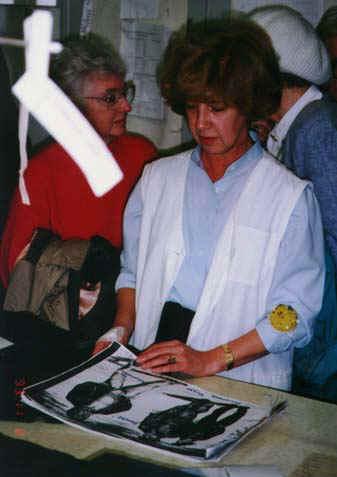 We met the Costume designer, Komische Oper,
who showed us designs from CAVALLERIA RUSTICANA

we attended several performances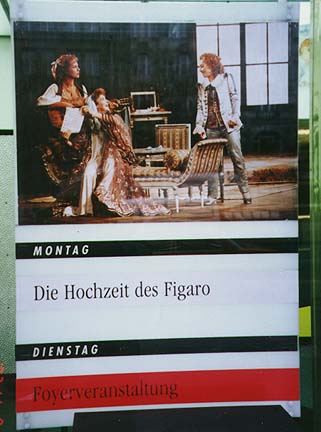 my favorite was the
MARRIAGE of FIGARO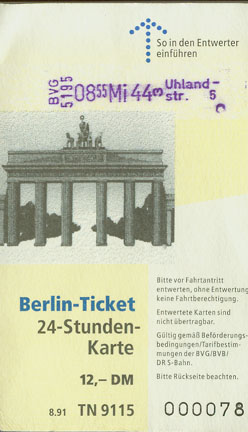 we traveled with the U-Bahn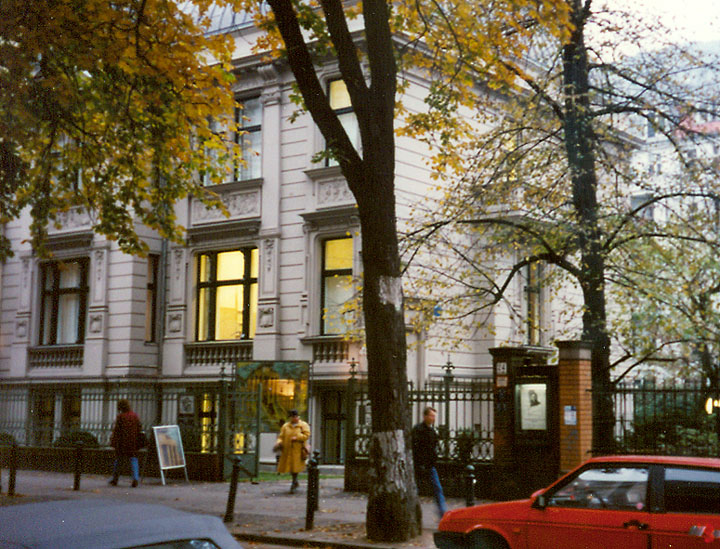 visited the Käthe Kollwitz Museum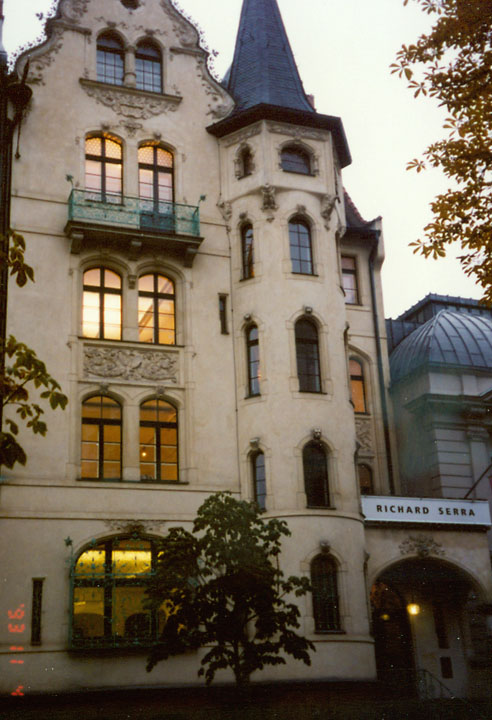 saw some of the stately buildings of Berlin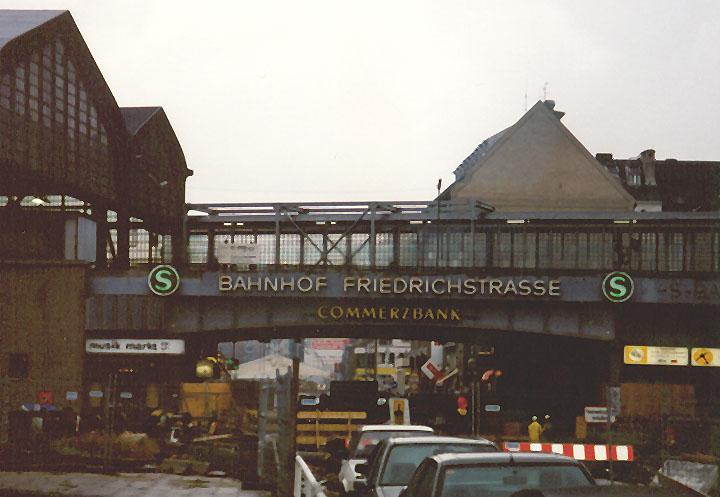 and ended up one evening at Friedrich Strasse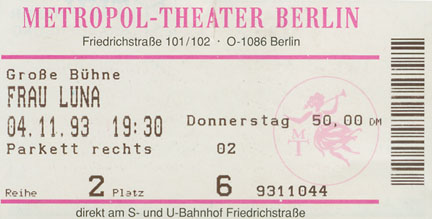 at the Metropol Theater
for a performance of Frau Luna

The Kaiser Wilhelm Memorial church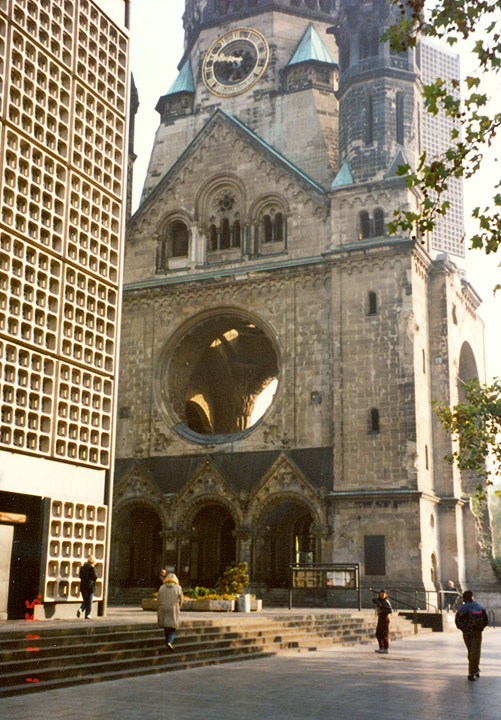 The Kaiser-Wilhelm-Gedächtniskirche or Kaiser Wilhelm Memorial Church is one of Berlin's most famous landmarks. The damaged tower is a symbol of Berlin's resolve to rebuild the city after the war and a constant reminder of the destruction of war. It is located at the Breitscheidplatz, the center of former West-Berlin. It is still the commercial center of Berlin, with the Ku'damm shopping street and Europa Center near by.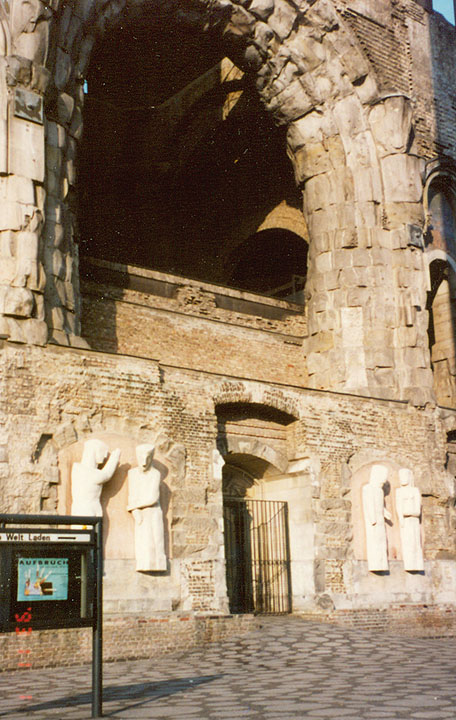 Built between 1891 and 1895 by Kaiser Wilhelm II, it was a symbol of Prussian unity and a mark of honor for his grandfather, Kaiser Wilhem I. The neo-romanesque building was designed by Franz Schwechten.
After allied bombing in November 1943, only the broken west tower of the church was still standing. Local opposition saved the structure from demolition in the 1950s and in 1961 a new, octagonal church designed by Egon Eiermann was built alongside the existing tower. A freestanding hexagonal bell tower was constructed on the site of the former main nave of the destroyed church. A third and small rectangular building is also part of the new complex. The church is a reinforced concrete structure with blue-colored glass bricks.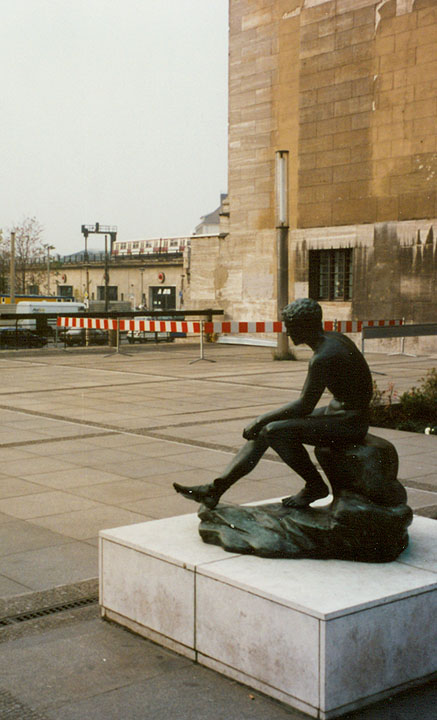 Below the west tower of the destroyed church is a Gedenkhalle or Memorial Hall. It documents the history of the church and contains several of the original objects in the church as well as photos from before and after the bombing. Some of the mosaic decoration and reliefs that survived the bombing can also be seen.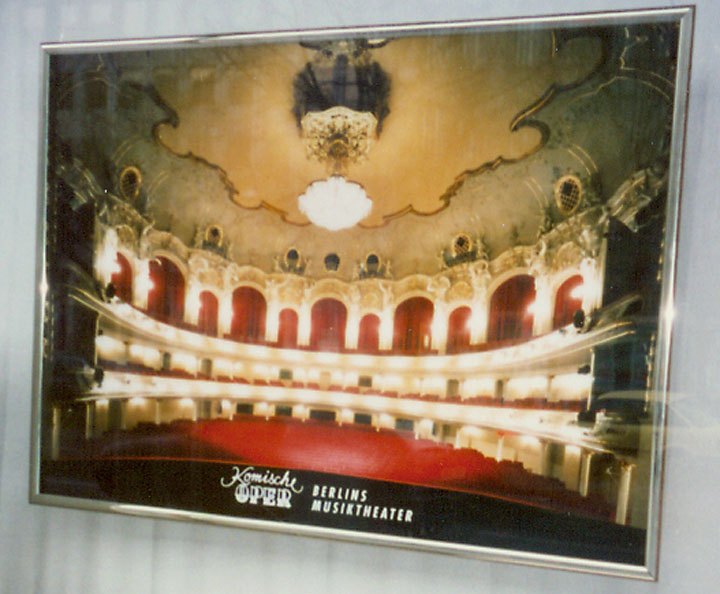 the theater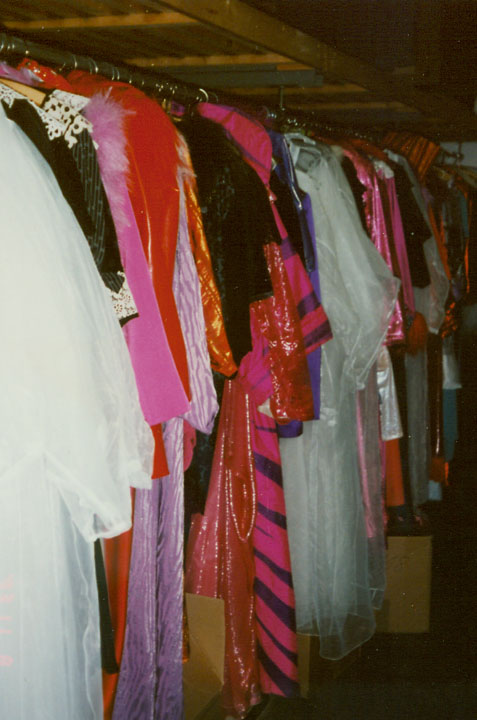 wardrobe room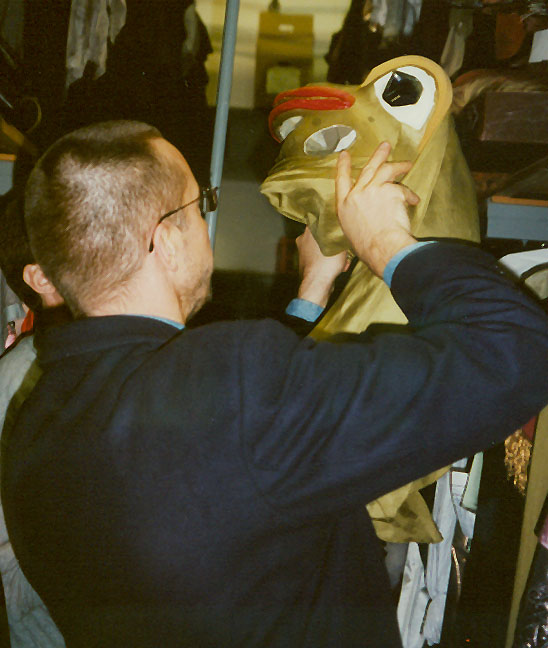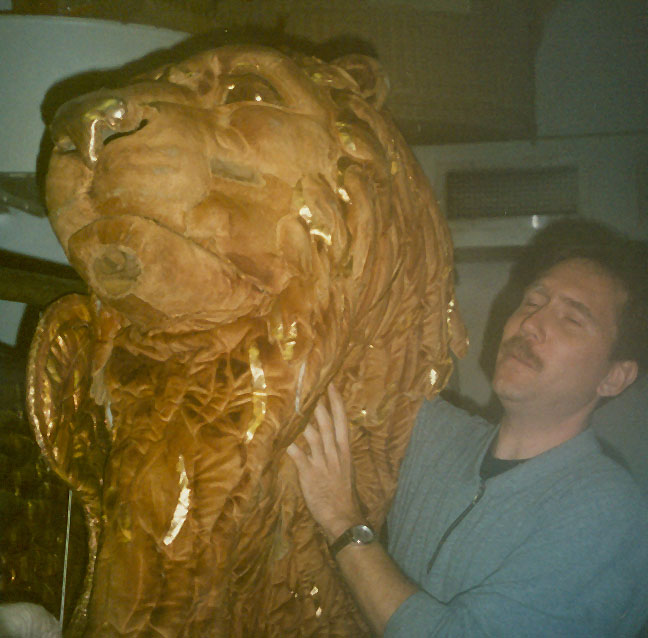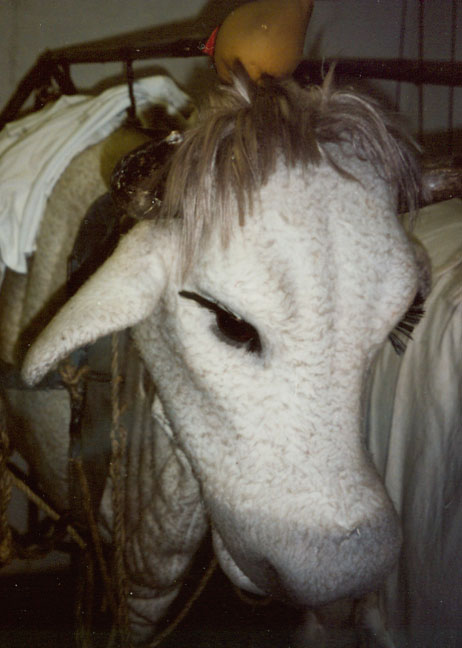 from the prop room