Trier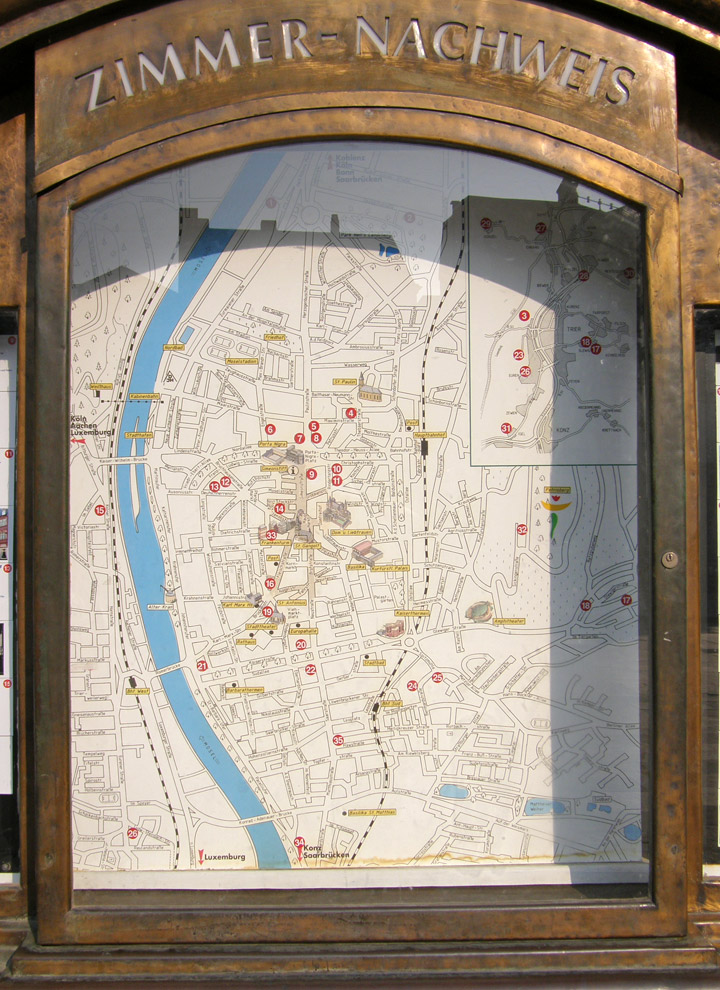 city plan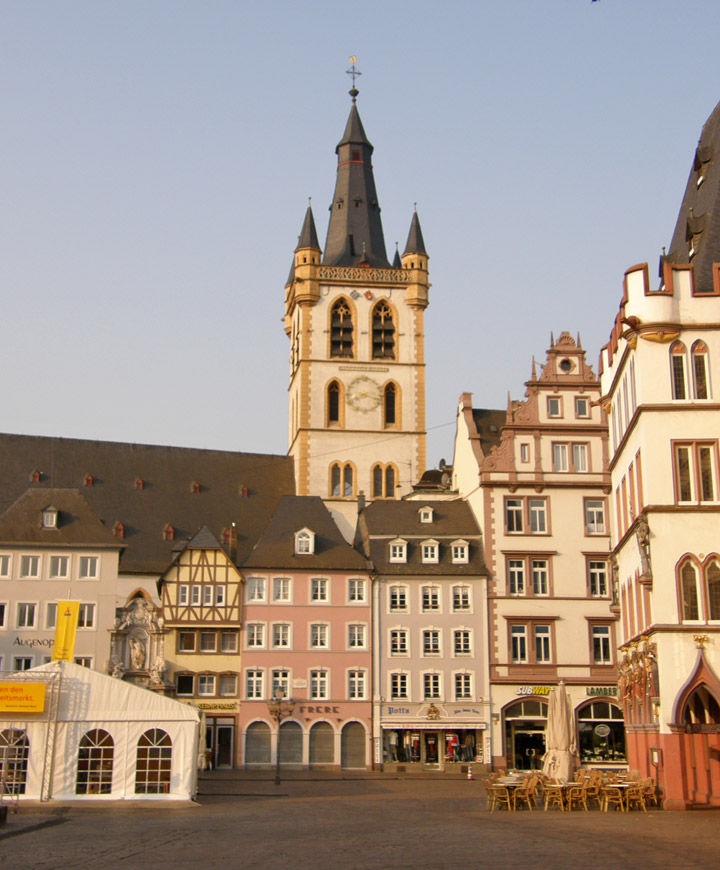 Hauptmarkt
Trier sits in a hollow midway along the Moselle valley, with the most significant portion of the city on the right bank of the river. Wooded and vineyard-covered slopes stretch up to the Hunsrück plateaux in the South and the Eifel in the North. The border with the Grand-Duchy of Luxembourg is some 15 km distant.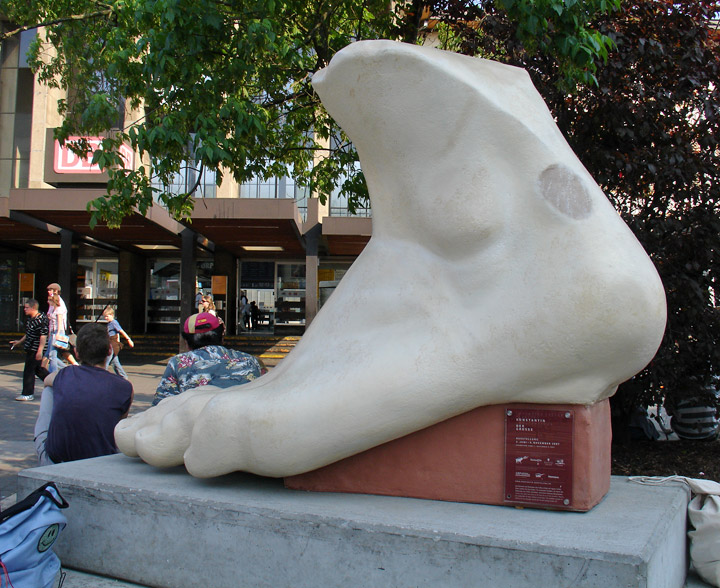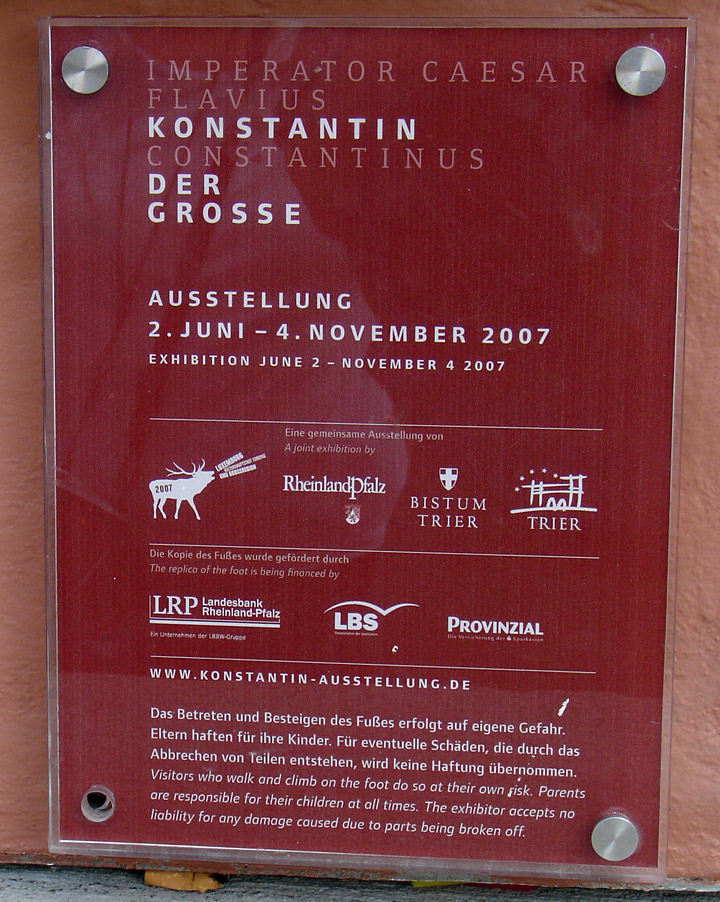 the foot of Constantine
Trier (French: Trèves; Luxembourgish: Tréier; Latin: Augusta Treverorum) is a city in Germany on the banks of the Moselle River. It is the oldest city in Germany, founded in or before 16 BC. Trier is not the only city claiming to be Germany's oldest, but it is the only one that bases this assertion on having the longest history as a city, as opposed to a mere settlement or army camp.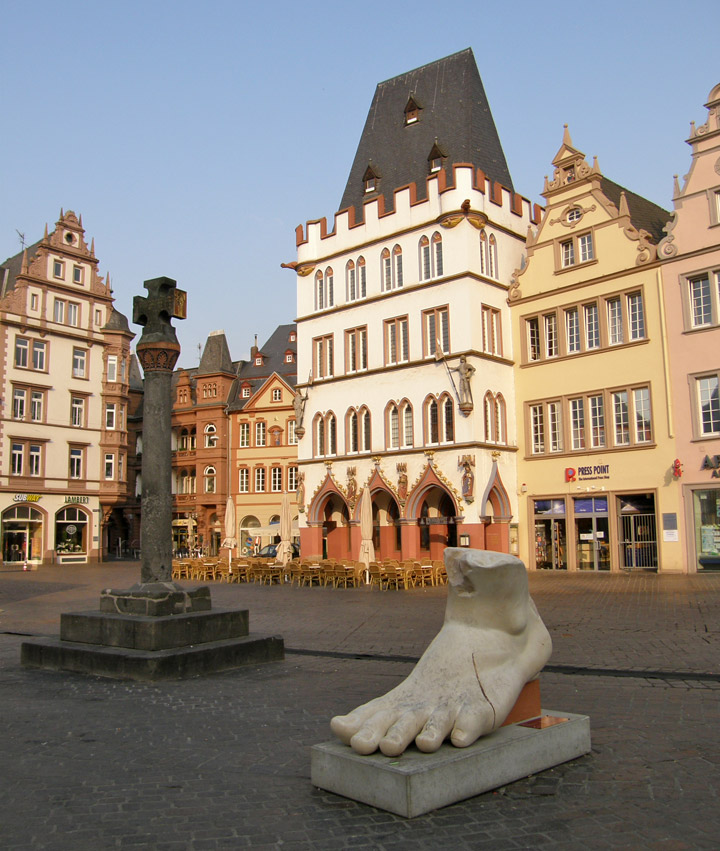 Constantine foot in Market square

Trier lies in a valley between low vine-covered hills of ruddy sandstone in the west of the state of Rhineland-Palatinate, near the German border with Luxembourg and within the important Mosel-Saar-Ruwer wine-growing region.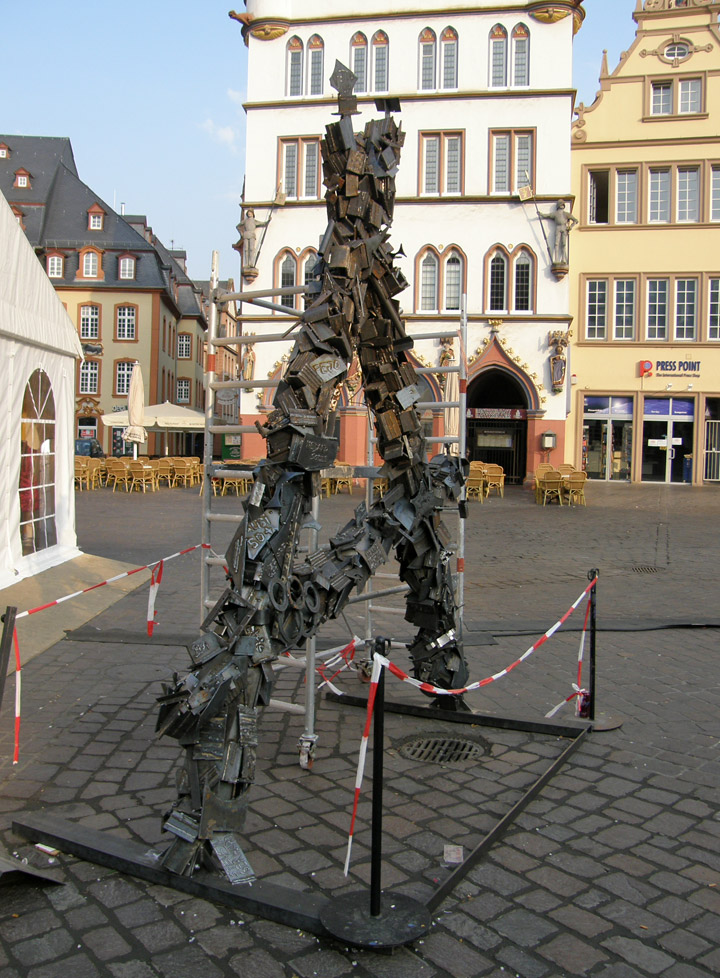 Trier is the oldest seat of a Christian bishop north of the Alps. In the Middle Ages, the Archbishop of Trier was an important ecclesiastical prince, as the Archbishopric of Trier controlled land from the French border to the Rhine. He was also one of the seven electors of the Holy Roman Empire.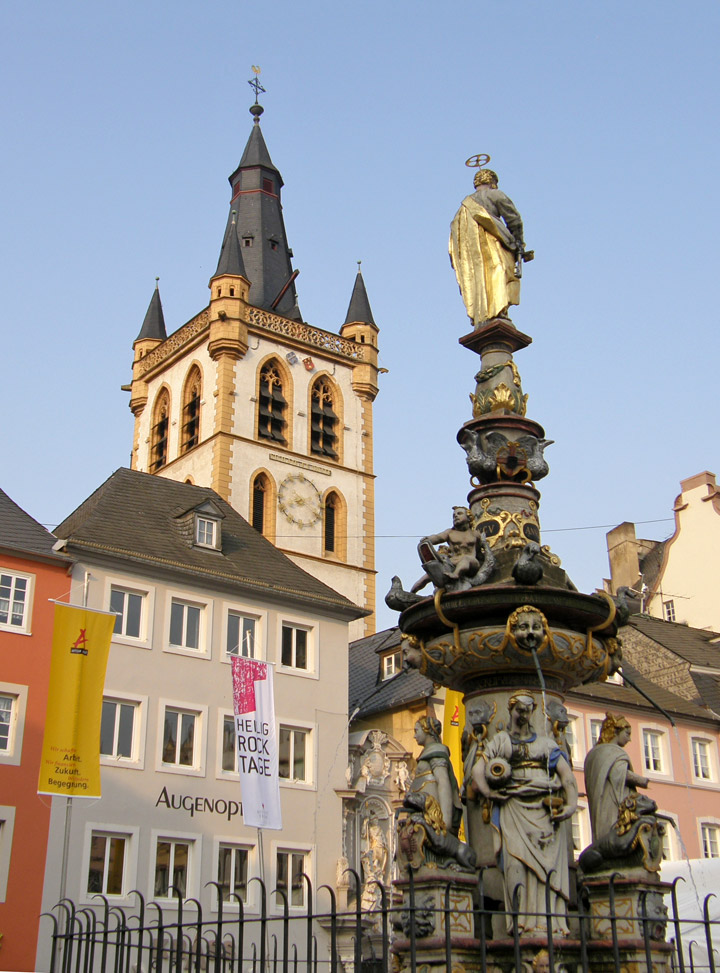 With an approximate population of 100,000, Trier was until 2005 ranked fourth alongside Kaiserslautern among the state's largest cities, after Mainz, Ludwigshafen am Rhein and Koblenz. The nearest large cities in Germany are Saarbrücken, some 80 km southeast, and Koblenz, about 100 km northeast. The closest city to Trier is the capital of Luxembourg, some 50 km to the southwest.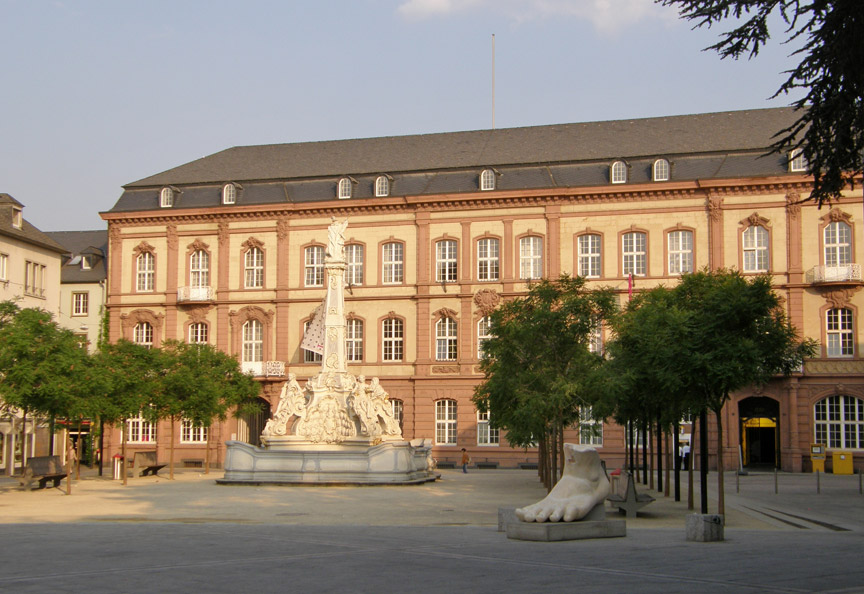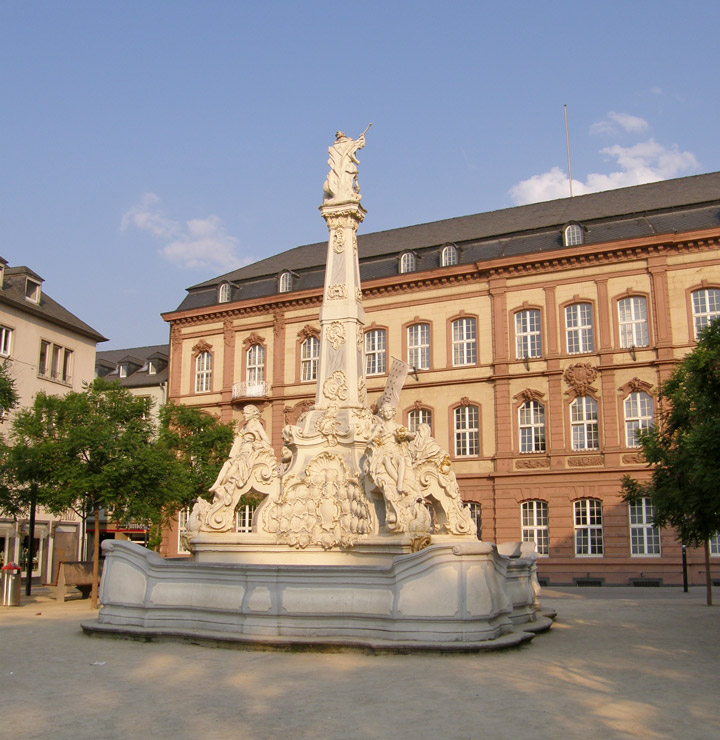 Trier is home to the University of Trier, the administration of the Trier-Saarburg district and the seat of the ADD (Aufsichts- und Dienstleistungsdirektion), which until 1999 was the borough authority of Trier. It is one of the five "central places" of the state of Rhineland-Palatinate. Along with Luxembourg, Metz and Saarbrücken, fellow constituent members of the QuattroPole union of cities, it also forms a central place of the greater region encompassing Saar-Lor-Lux (Saarland, Lorraine and Luxembourg), Rhineland-Palatinate and Wallonia.
Text from Wikipedia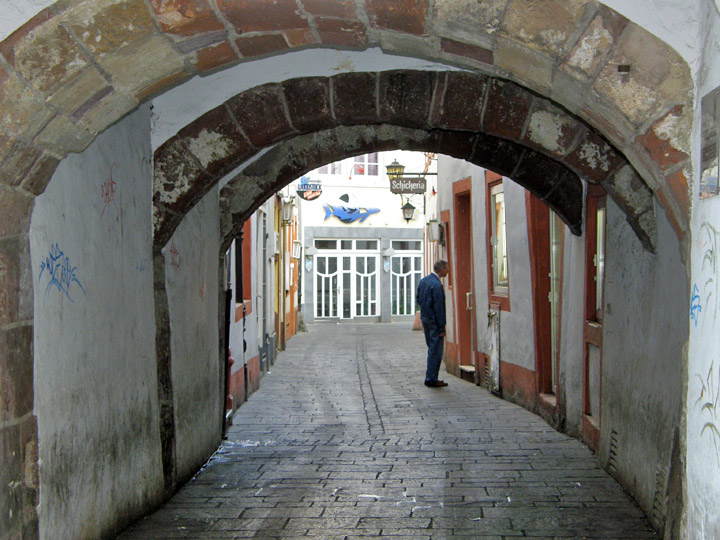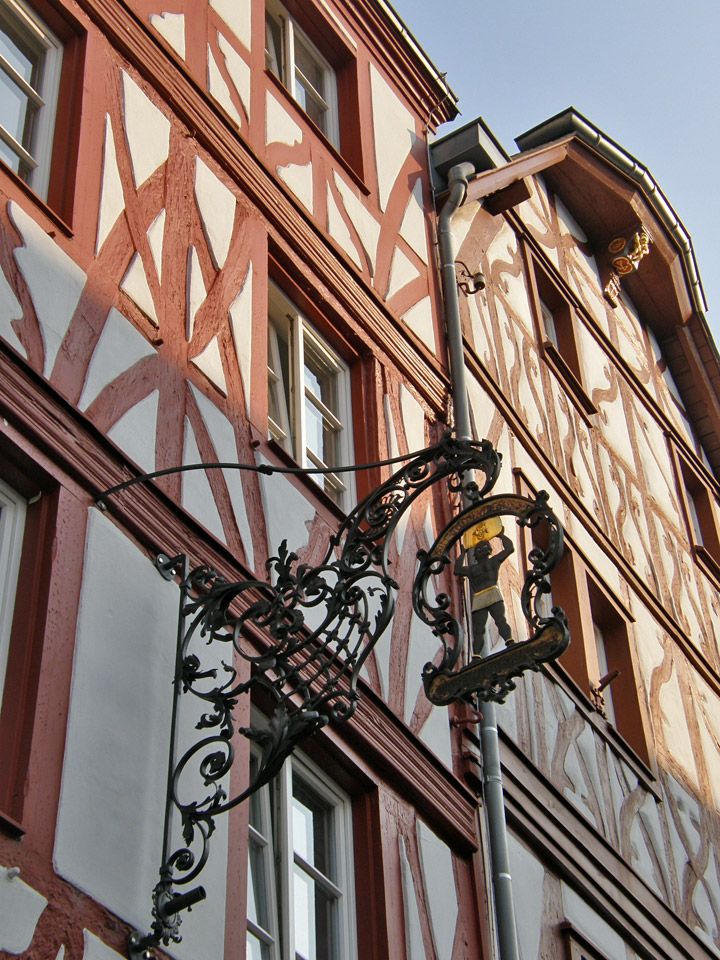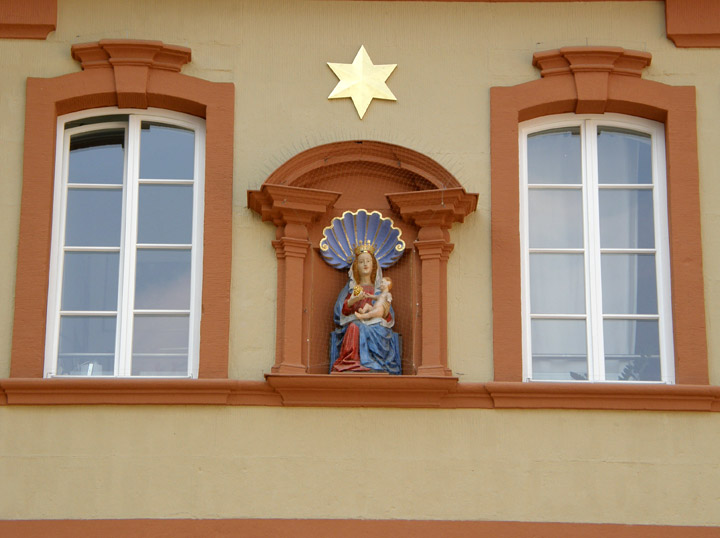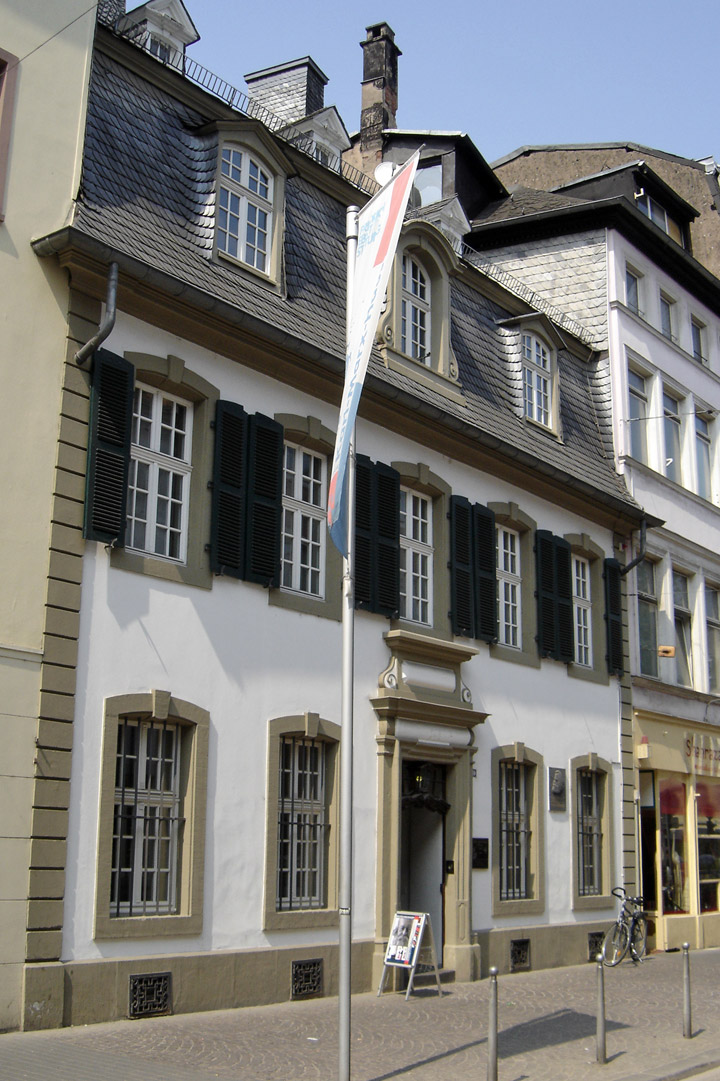 Karl Marx birth house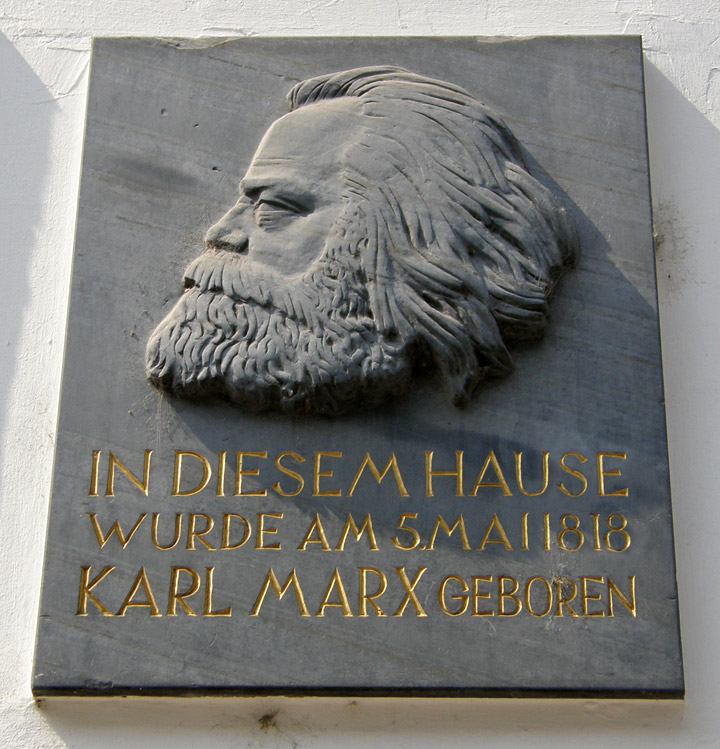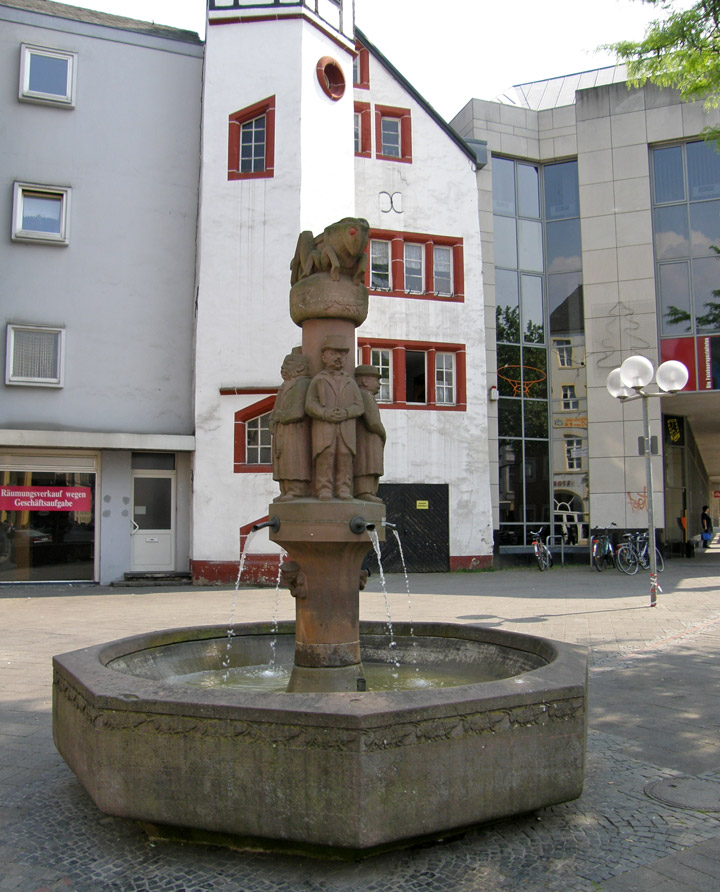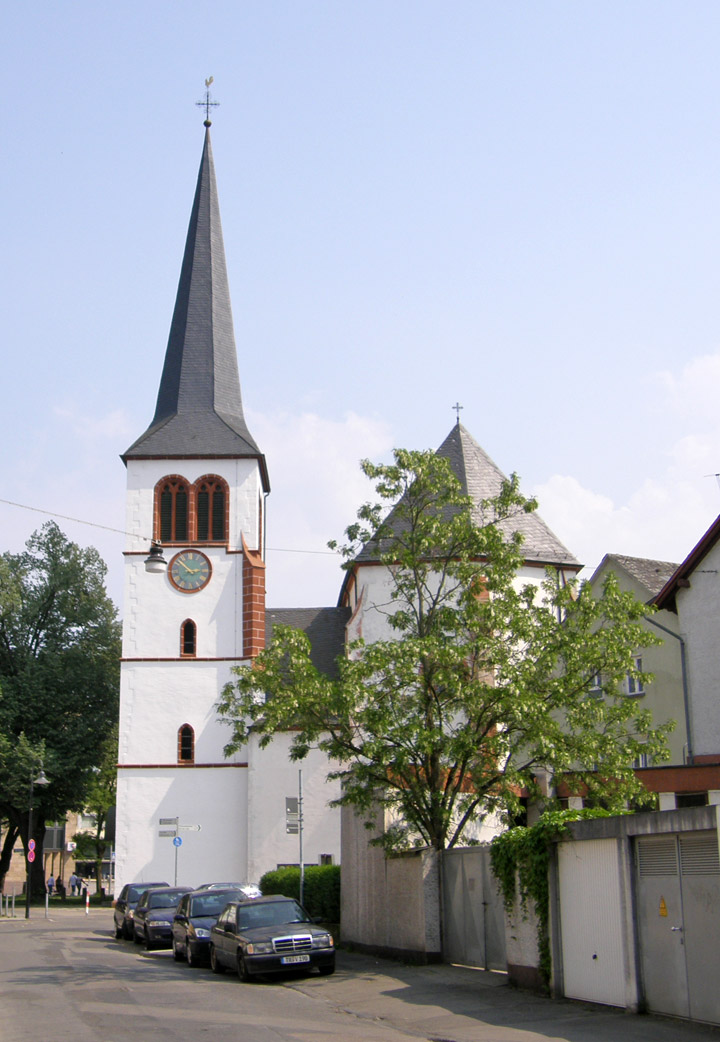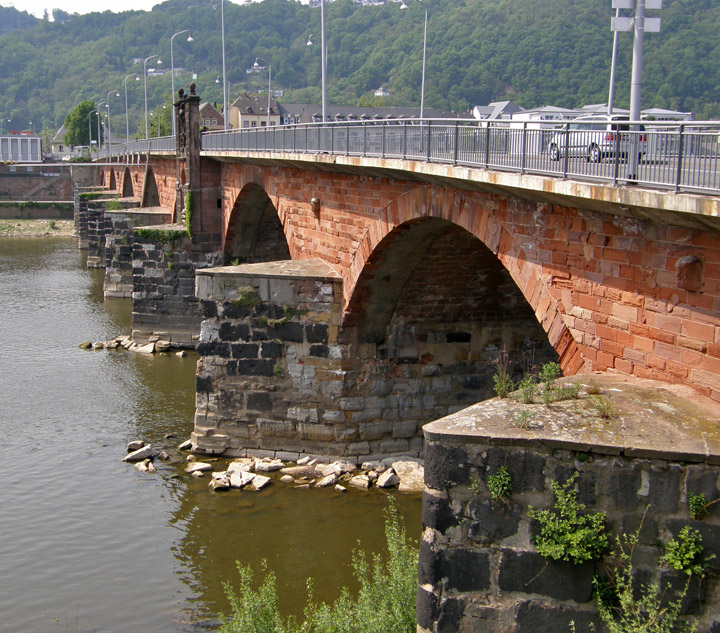 Roman bridge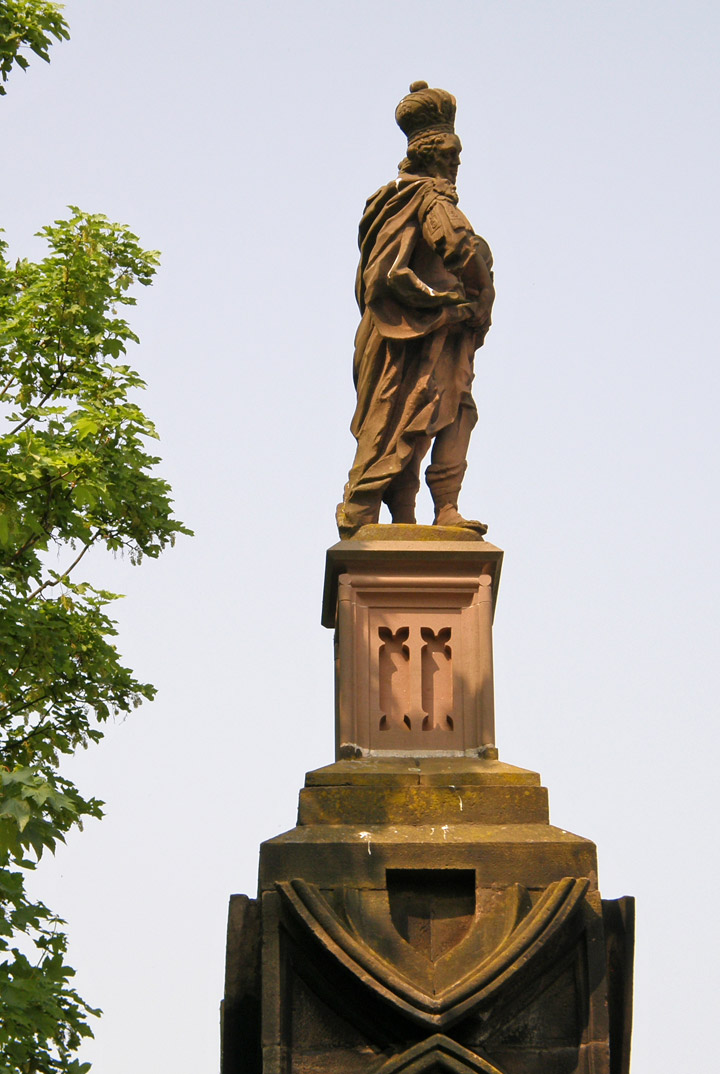 Constantine column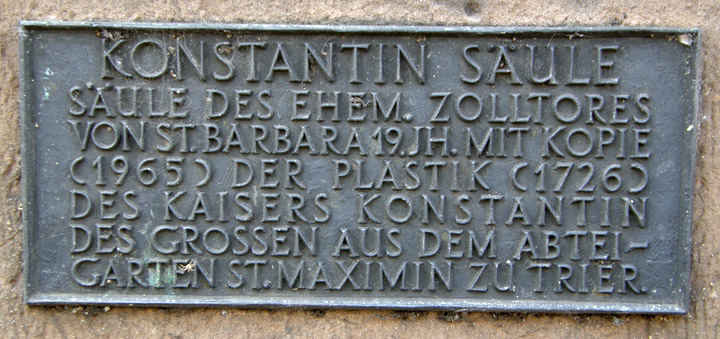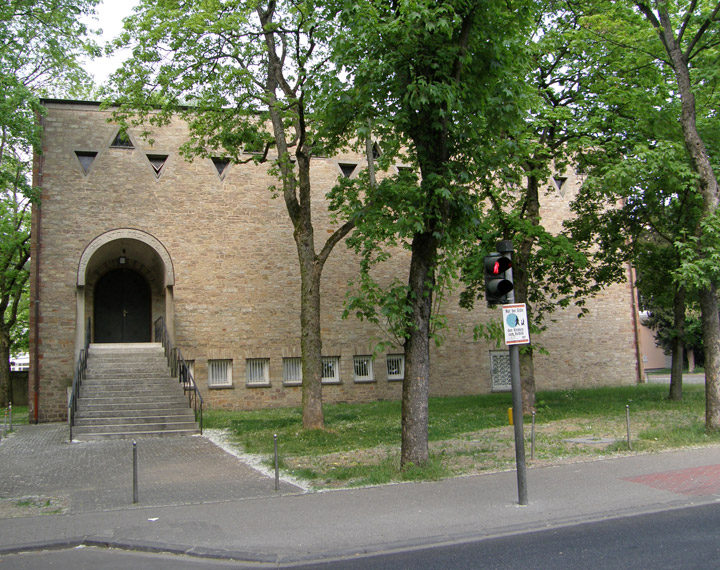 Jewish synagogue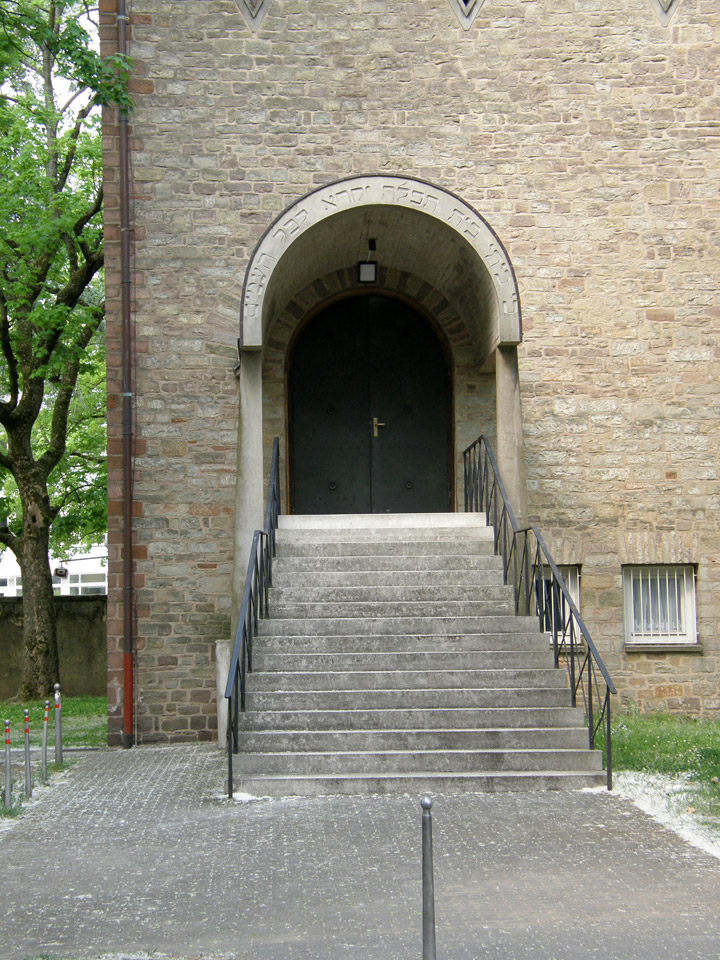 synagogue entrance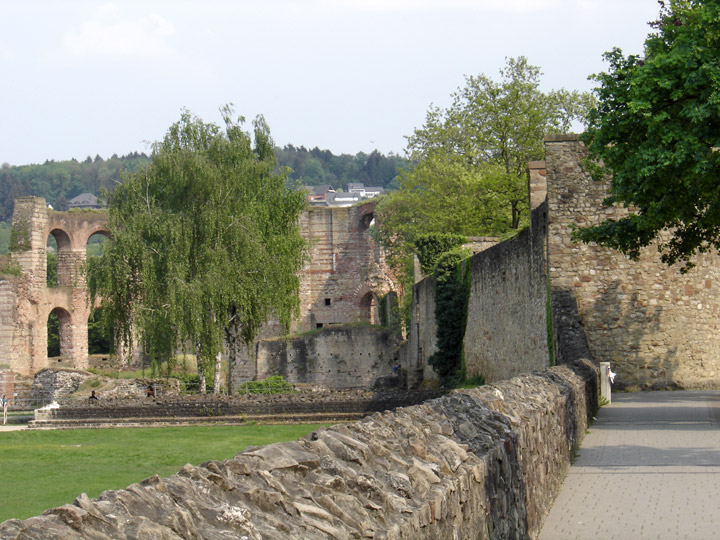 Barbara Roman Baths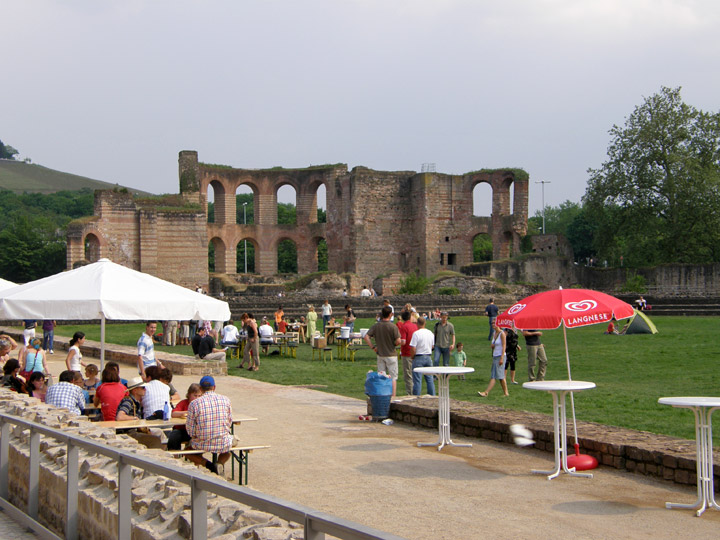 now a city park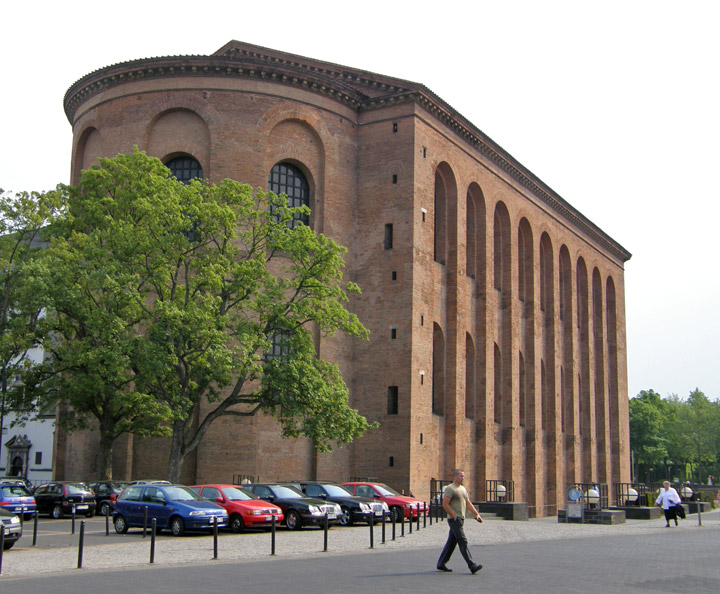 Constantine Basilica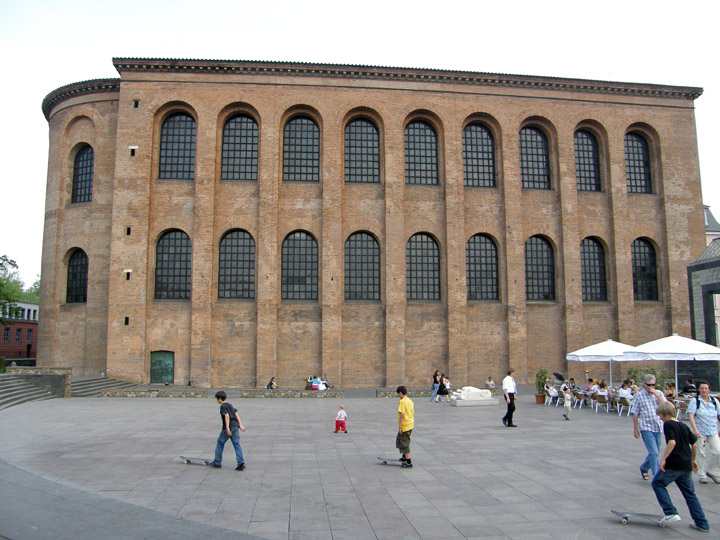 now the Protestant "Church of our Savior"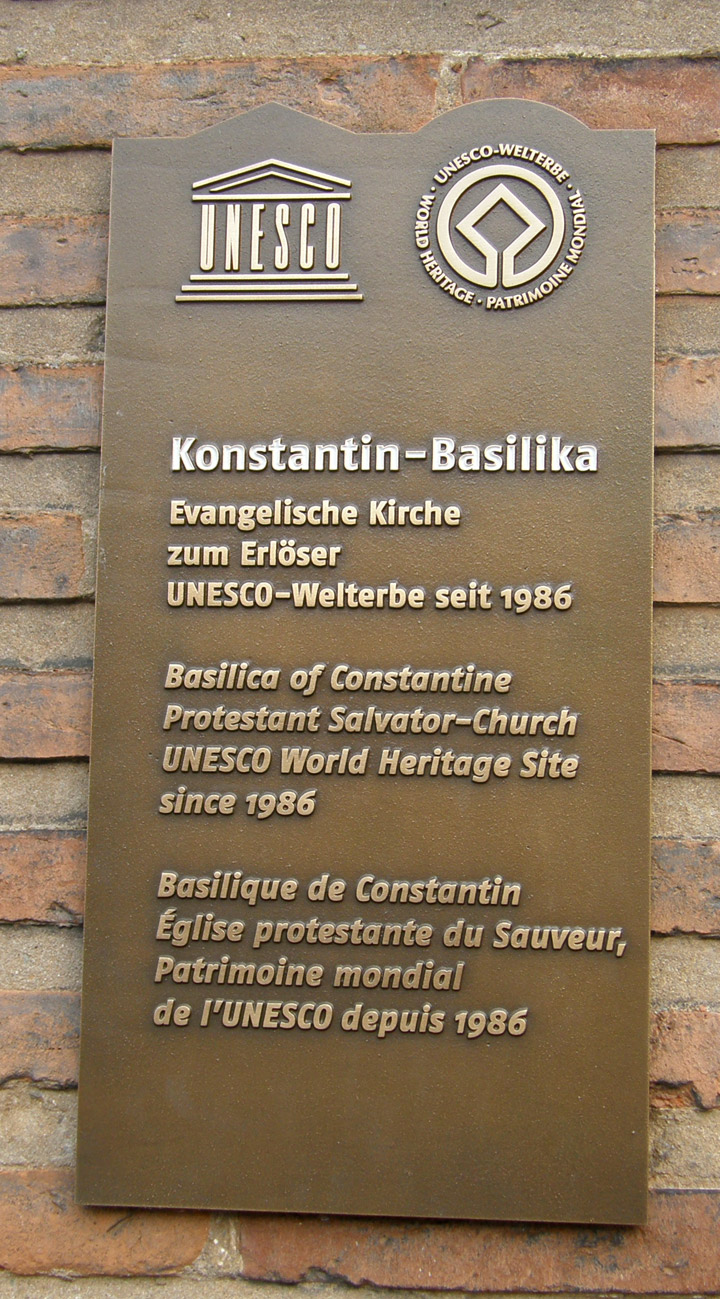 UNESCO World Heritage site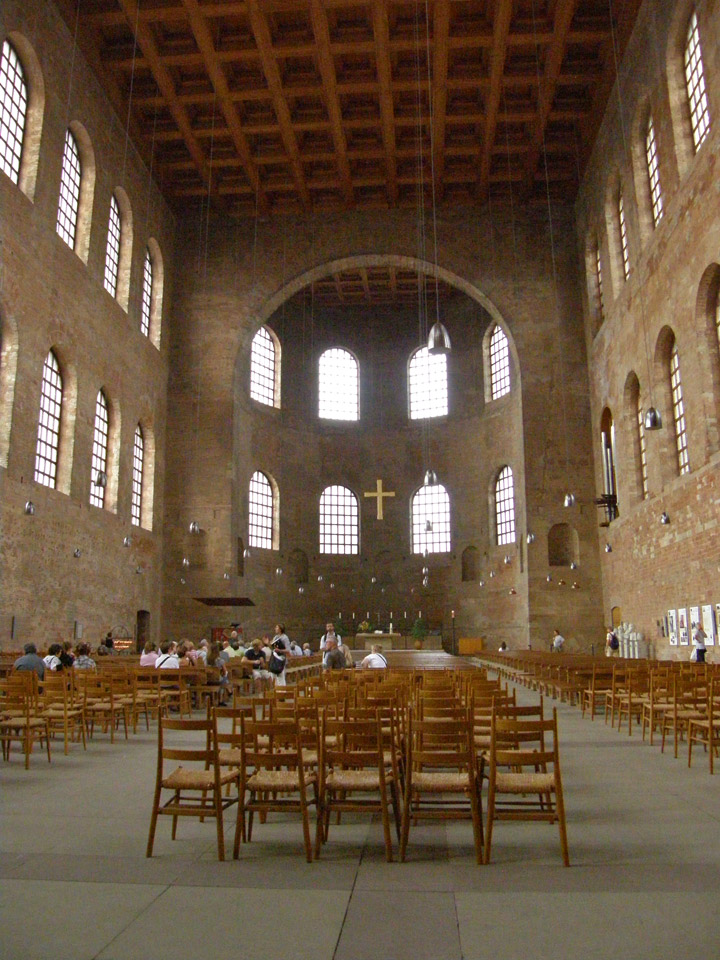 its interior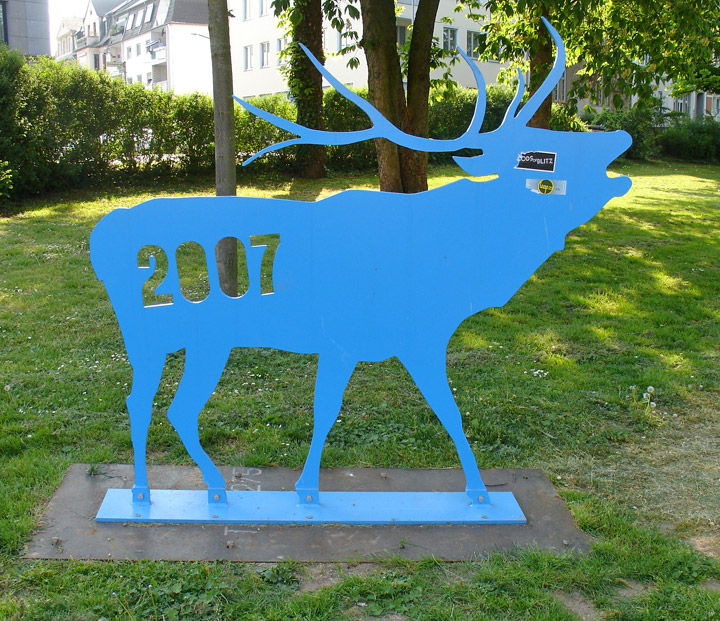 celebrate 2007
---
---