Forbidden City
photos from 1991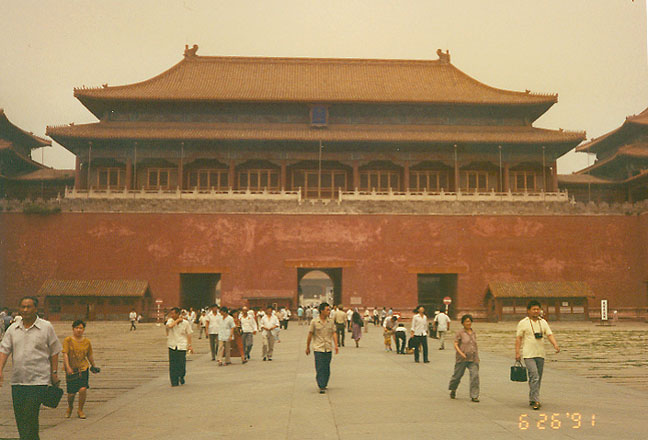 Forbidden City, sacred, walled enclosure in Beijing, China, containing the imperial court of former Chinese rulers.
The city was forbidden to ordinary citizens until 1912.
The Inner City contains the Imperial City, which in turn contains the Forbidden City, which sheltered the imperial court and the imperial family. The entire development adheres to symmetry along a strong north-south avenue-the apotheosis, on a grand urban scale, of the Chinese house.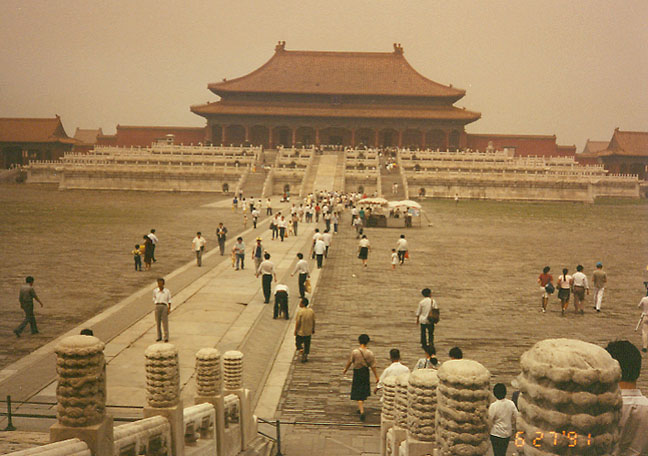 inner court
Stone, brick, tile, and timber are available in China. The most characteristic architectural forms are based on timber framing. In China, the wooden post carried on its top an openwork timber structure, a kind of inverted pyramid formed of layers of horizontal beams connected and supported by brackets and short posts to support the rafters and beams of a steep and heavy tile roof. The eaves extended well beyond column lines on cantilevers. The resulting archetype is rectangular in plan, usually one story high, with a prominent roof.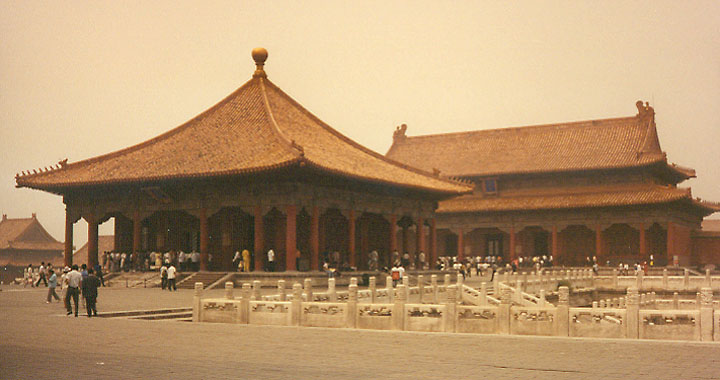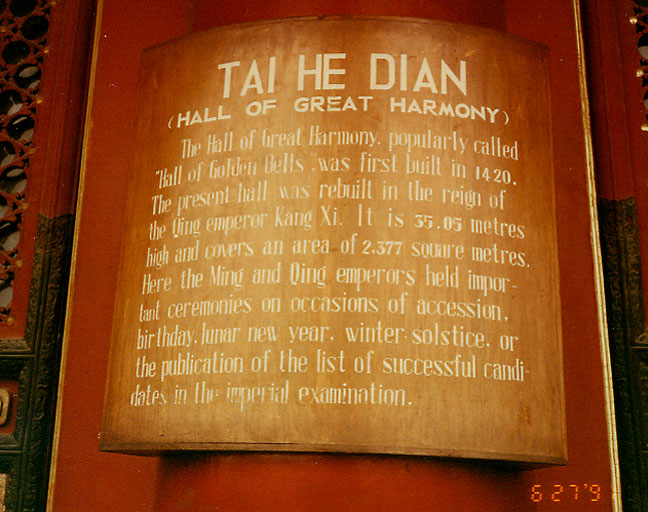 Beijing proper consists of two older sections in the center of the city and new outlying residential, industrial, and institutional areas built mainly after 1949. The old section includes a square inner city on the north constructed between 1409 and 1420, and a rectangular outer city to the south built between 1521 and 1566. Once encircled by a wall about 24 km (about 15 mi) long and about 15 m (about 50 ft) high, the inner city has at its core the Forbidden City.
turtle
Between 1421 and 1912, this was the walled palace and inner compound of China's imperial family and was so named because ordinary citizens were not allowed inside. It was the most sacred space in traditional, imperial China.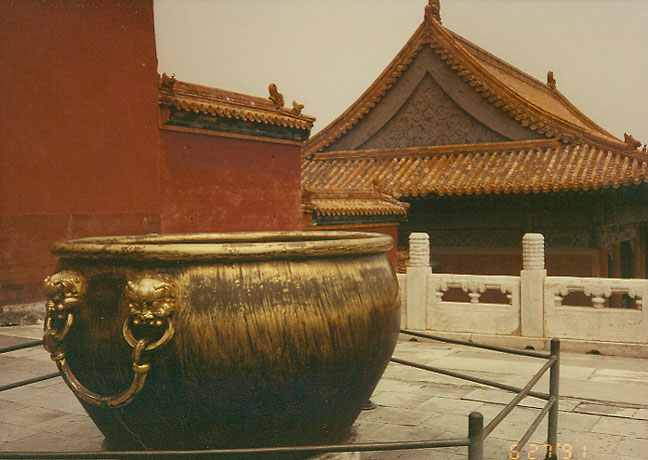 brass urn
The complex, now housing the Palace Museum (founded in 1925), was opened to the public in 1949. Beyond the Forbidden City was the Imperial City, which contained government offices, temples, gardens, palaces, and parks. Outside the Imperial City were upper-class homes, markets, and more temples. The adjacent outer city, once encircled by a wall about 23 km (about 14 mi) long, shared the northern part of its wall with the inner city. The outer city contained important temple areas and residential space for the commoners.
Text from Microsoft Encarta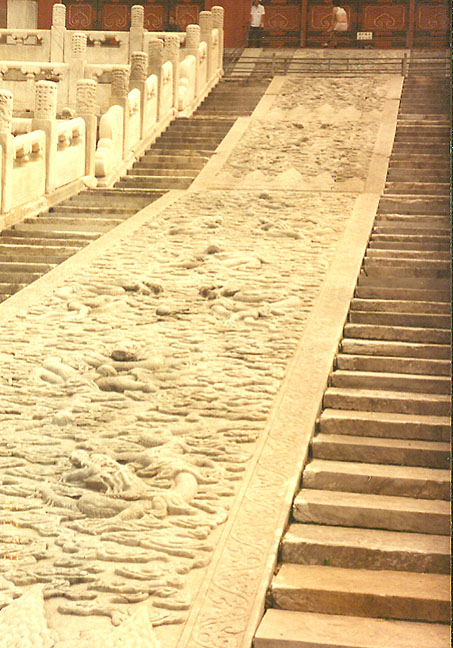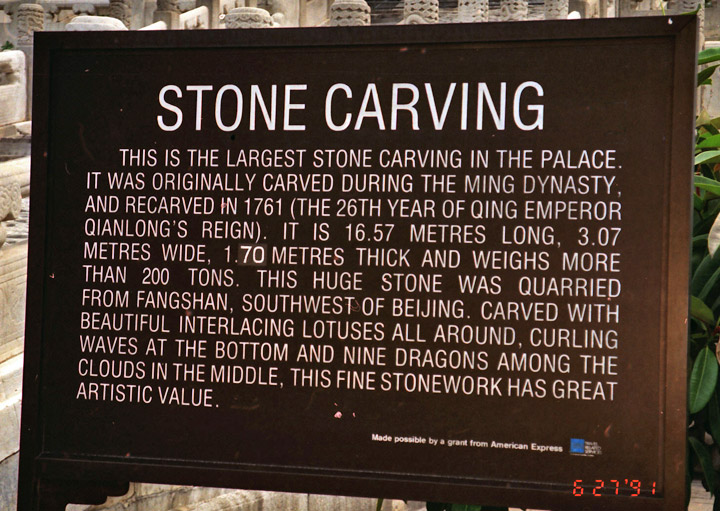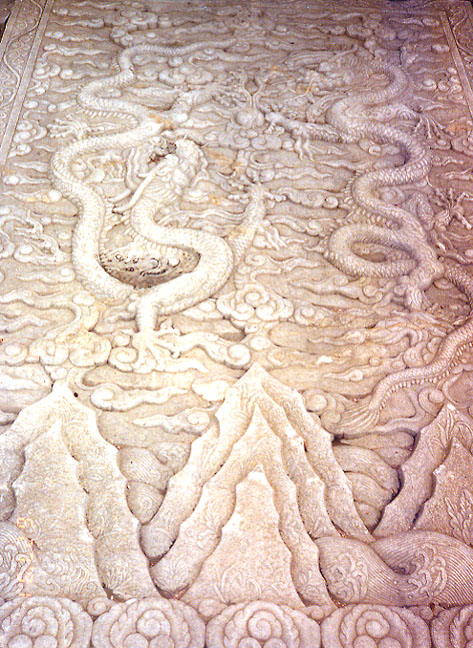 carving detail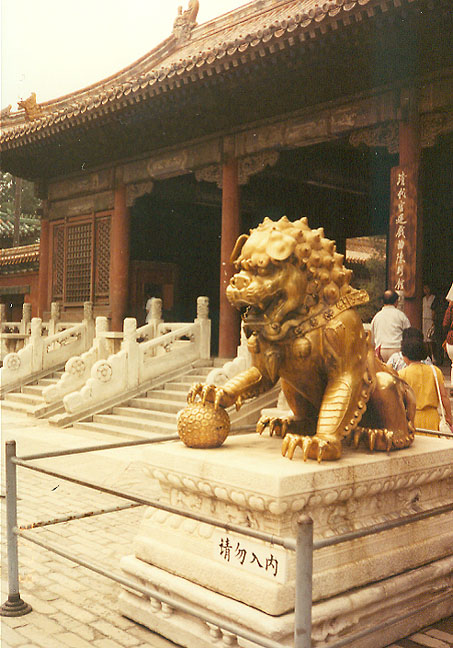 guardian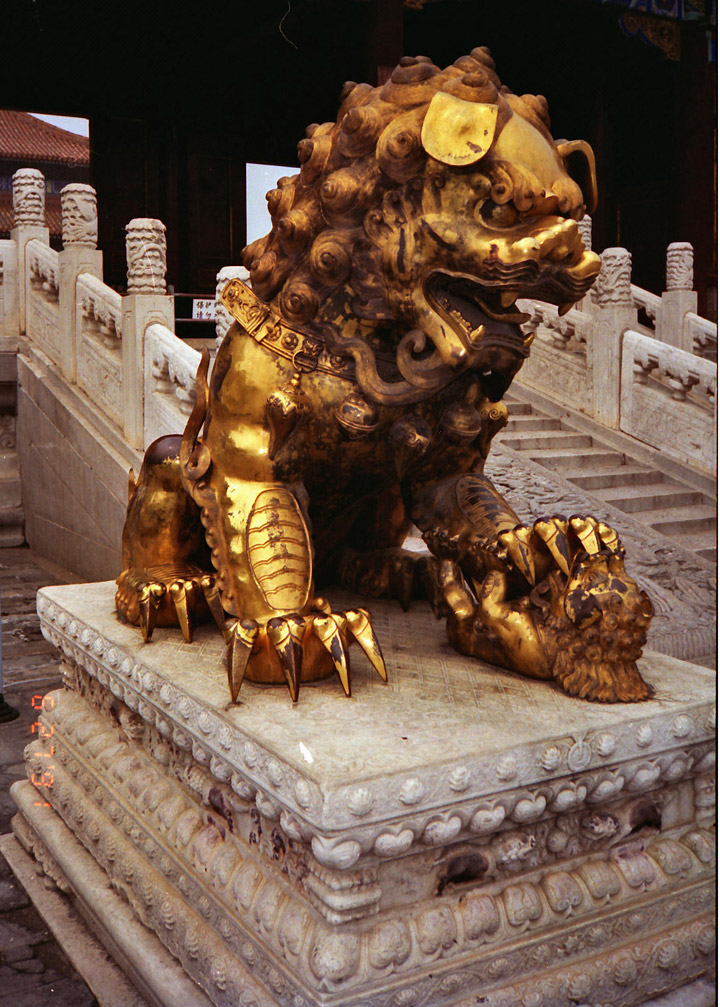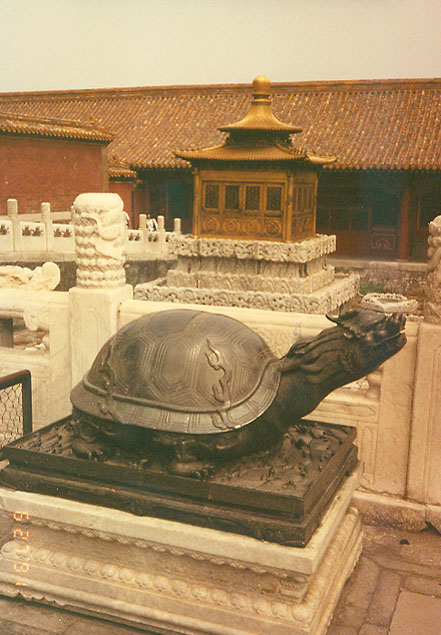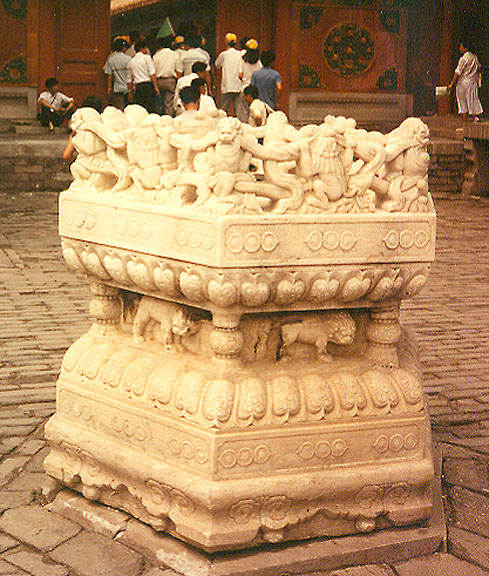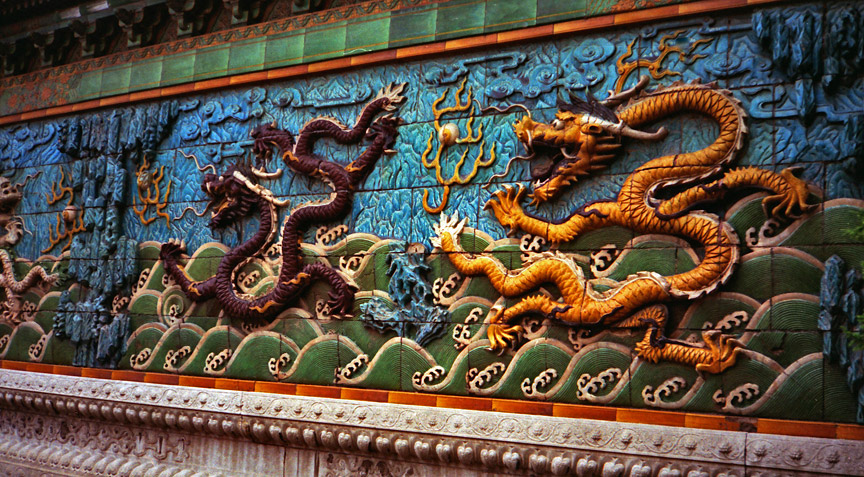 dragons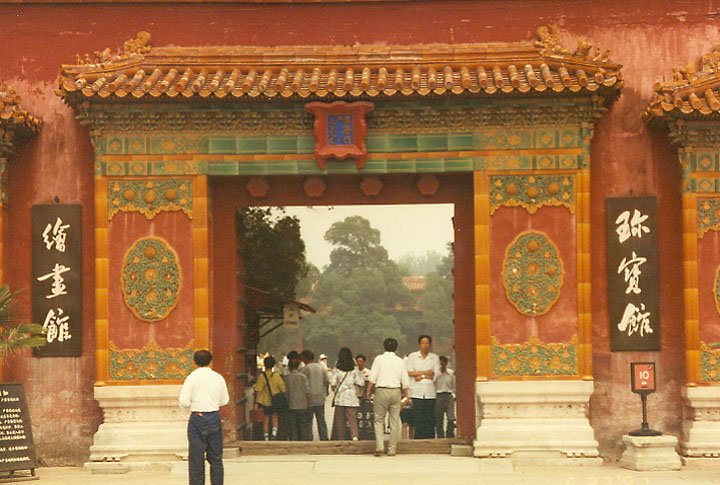 exit gategate