Suzhou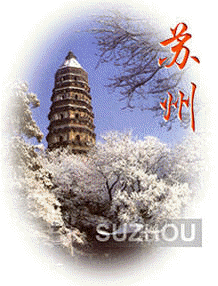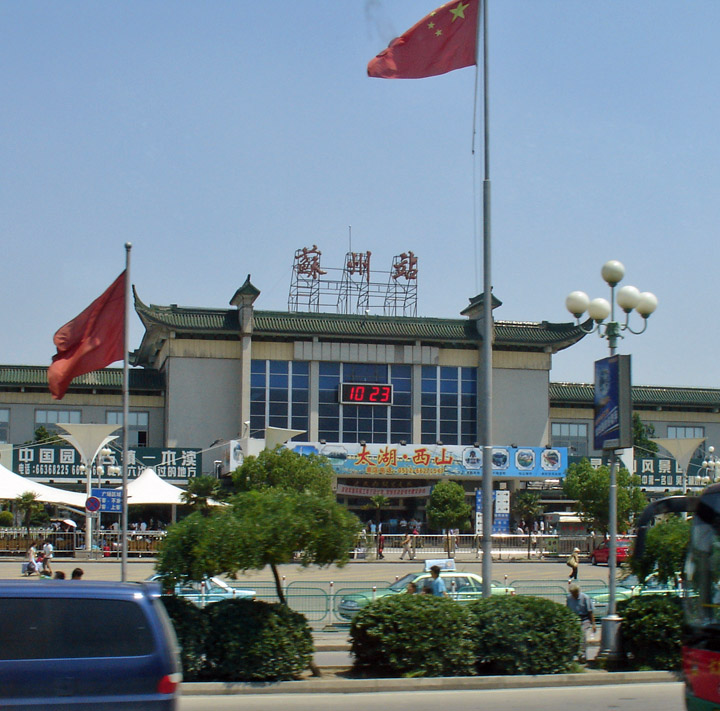 train station
An important city renowned for its historical and cultural heritage as well as for its natural beauty, Suzhou has been called "Capital of Silk", "Land of Abundance" and "World of Gardens". In 1981, this ancient city was listed by the State Council as one of the four cities (the other three being Beijing, Hangzhou and Guilin) where the protection of historical and cultural heritage as well as natural scenery should be treated as a prior project.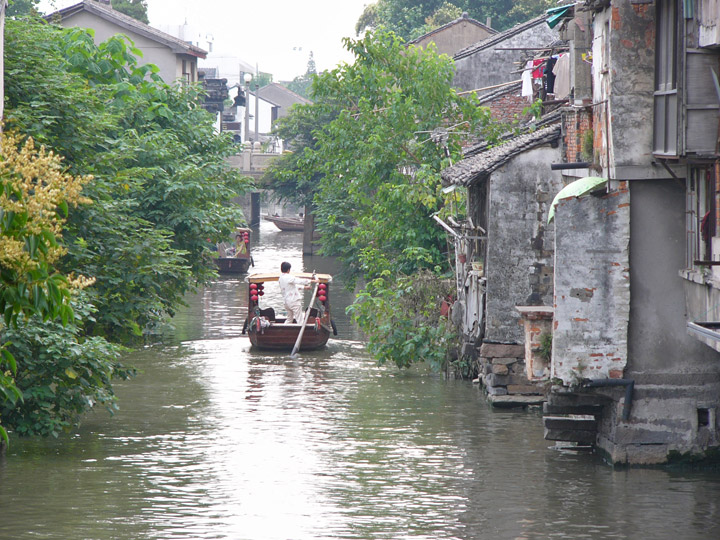 along one of the many canals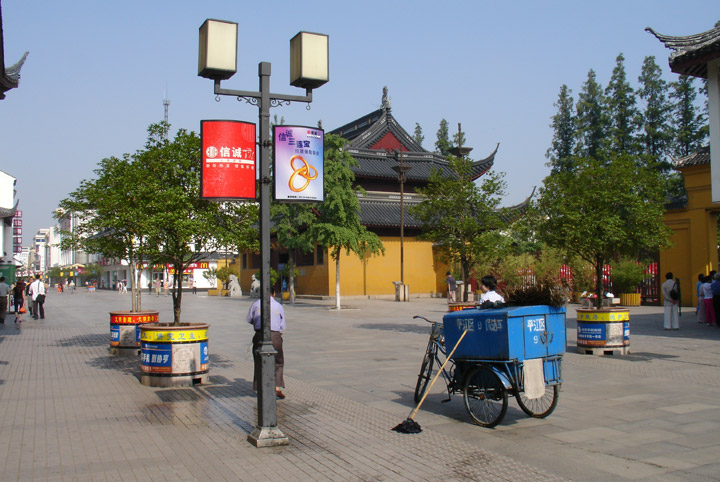 pedestrian walk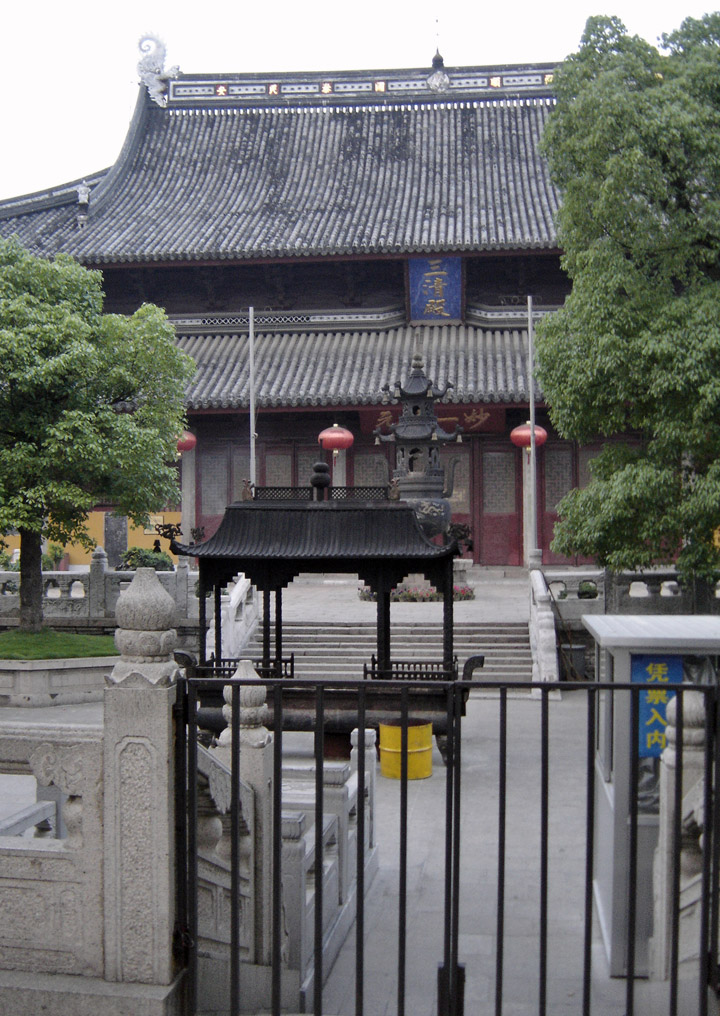 Buddhist temple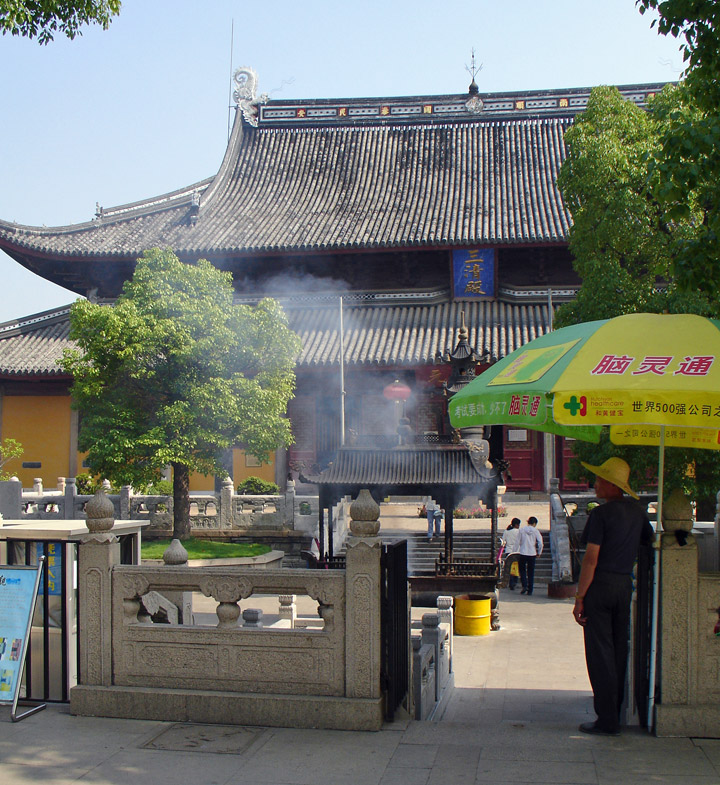 incense being offered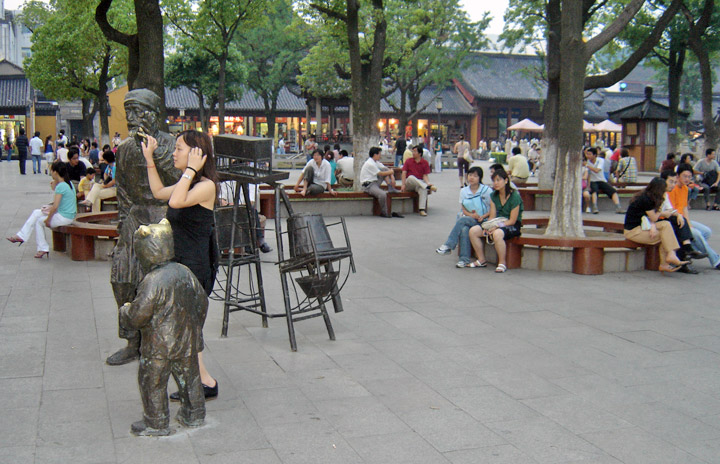 evening in the park for young couples
(Policeperson blows whistle if they become too intimate)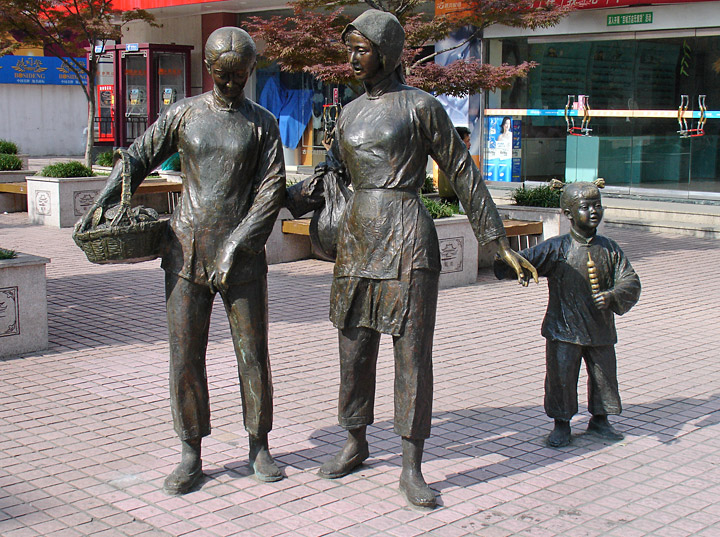 statues of traditional Chinese family group
the Chinese farmer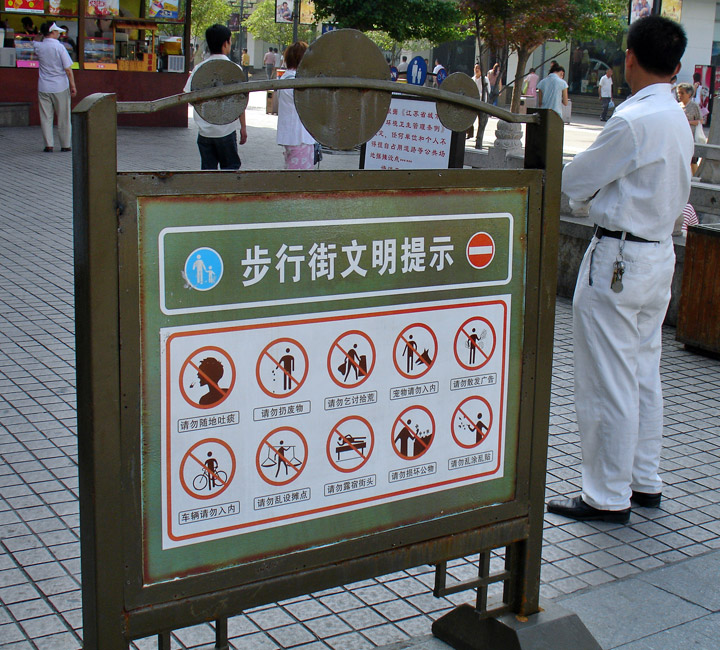 No No No No No No No No No No, but have a nice day in the Park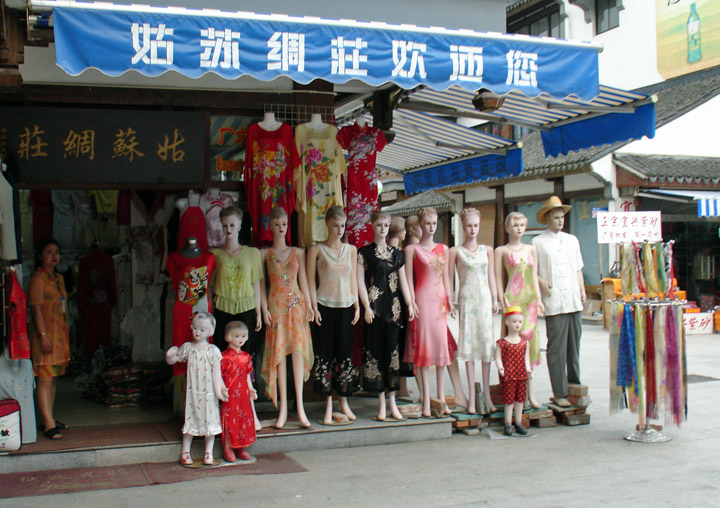 street manikins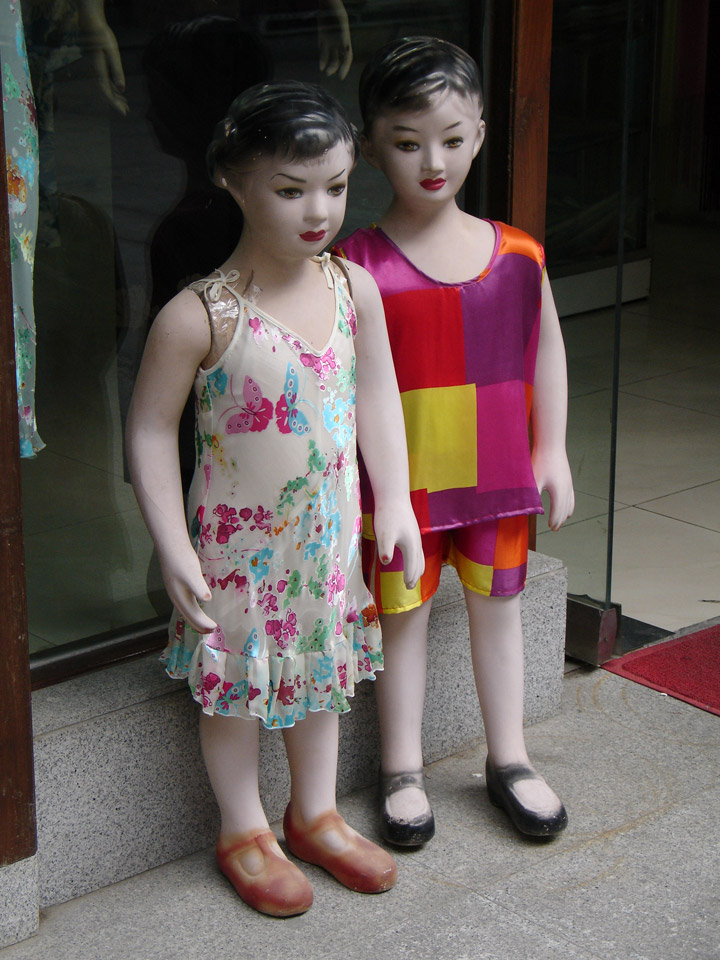 well dressed youths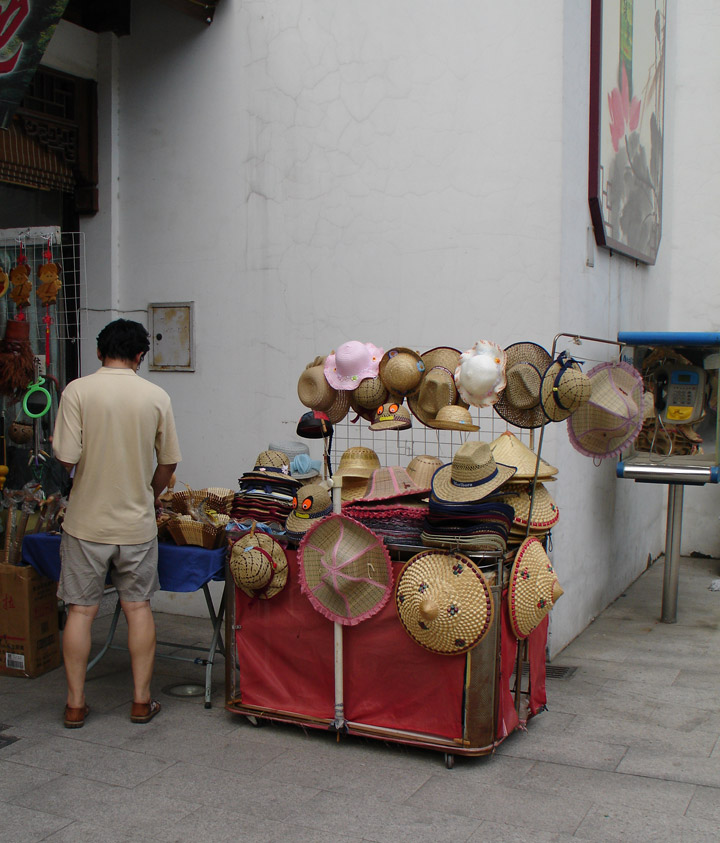 hats for any occasion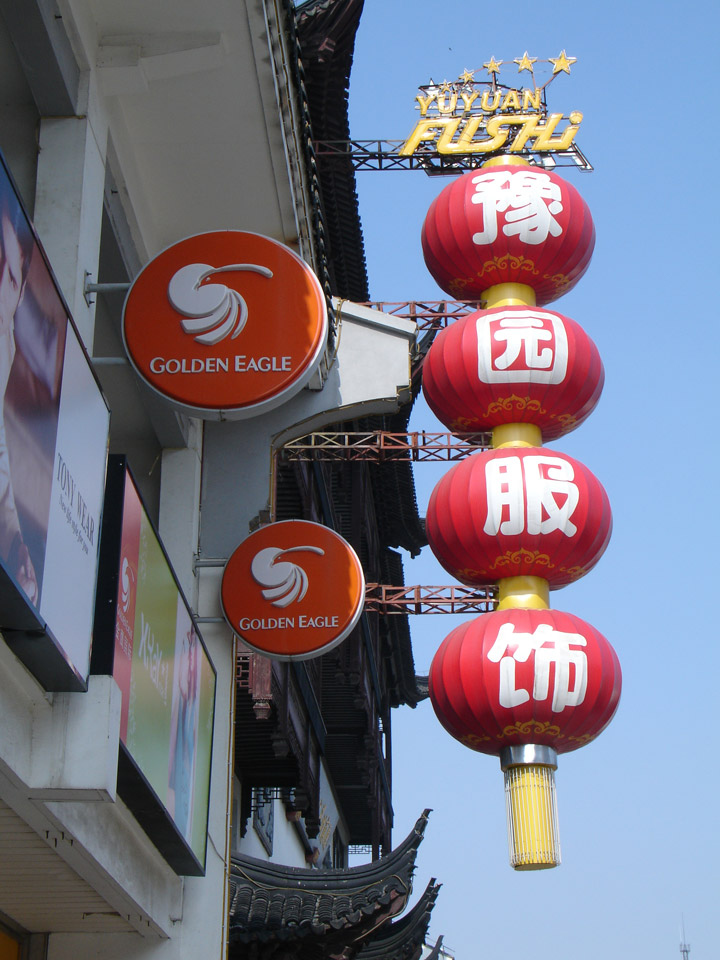 advertisement
local pottery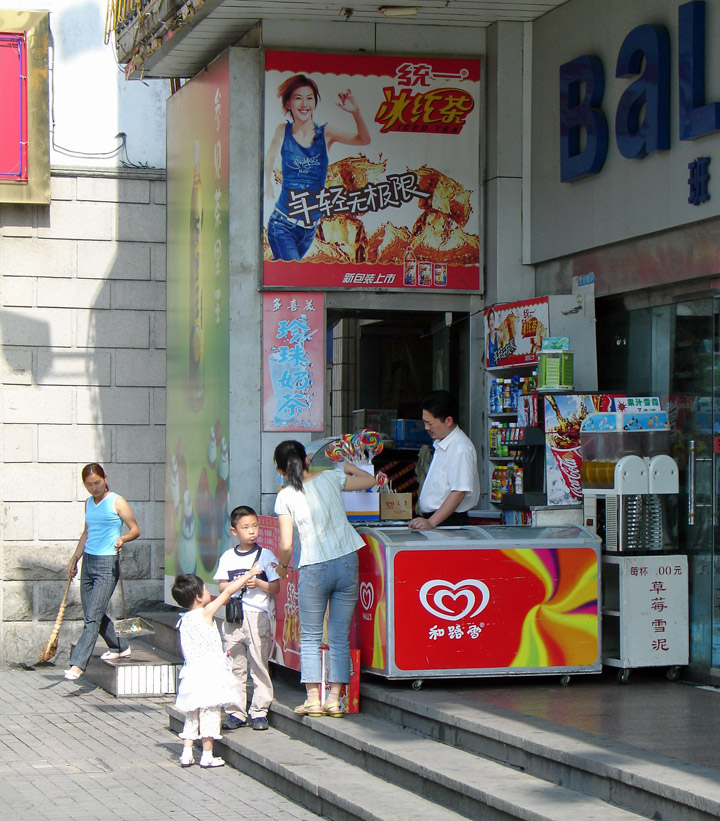 treats for the children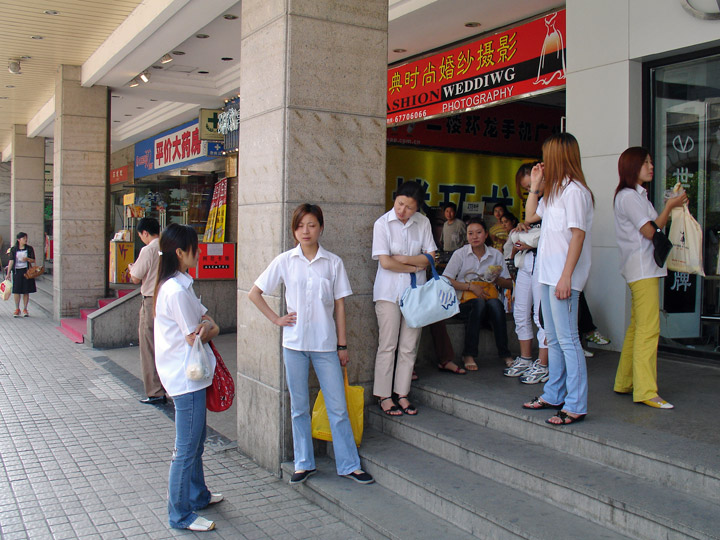 shoppers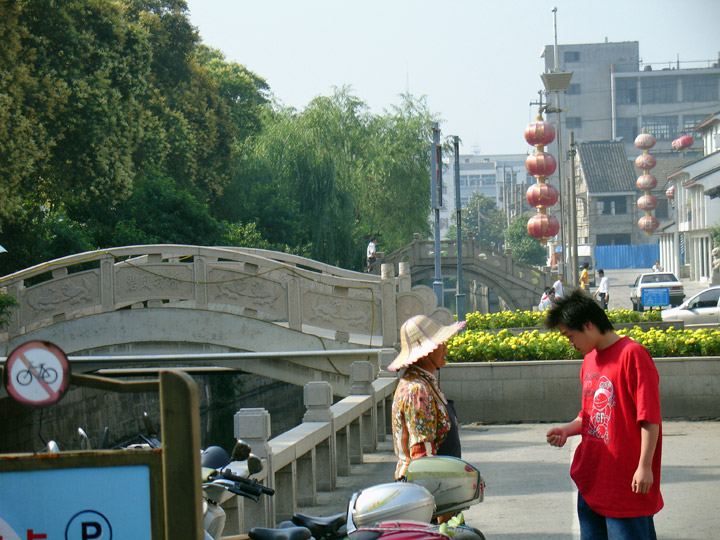 cycle parking attendant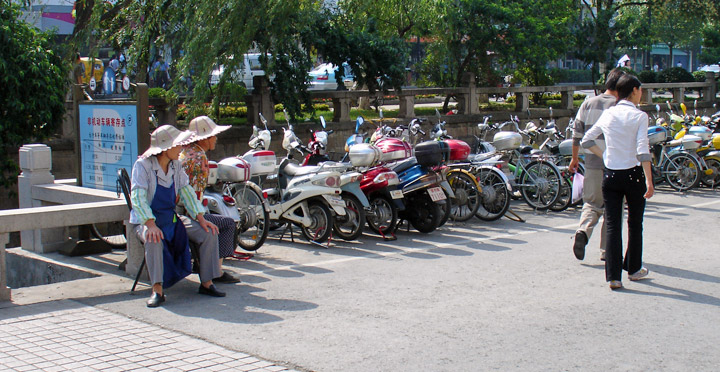 standing guard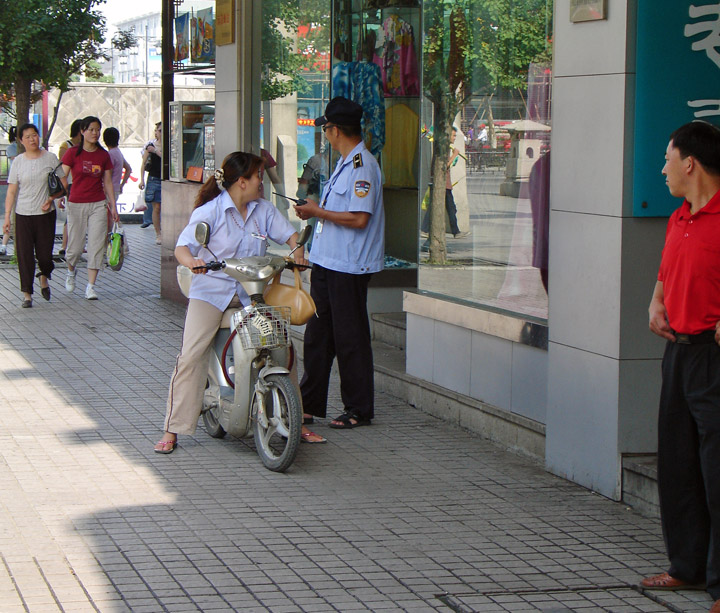 discussing a speeding ticket?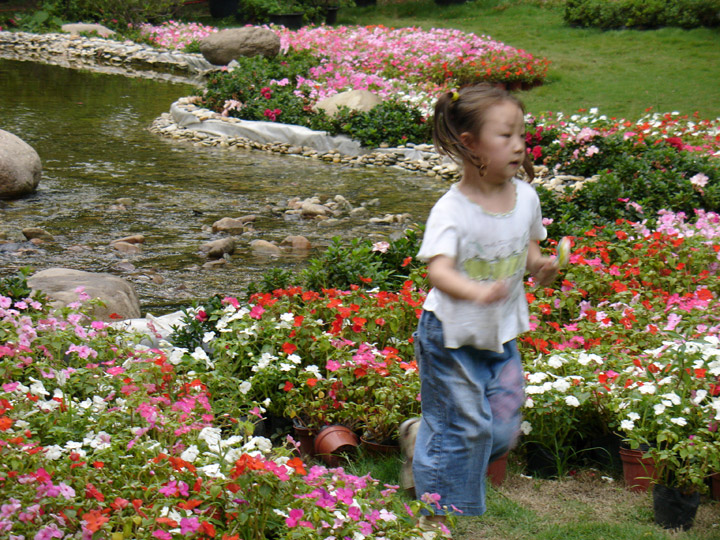 Child in the garden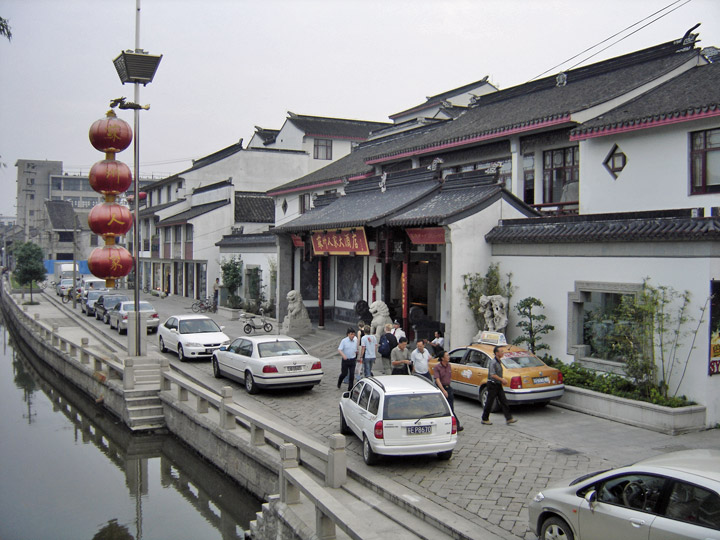 the Suzhou Garden View Hotel
---
---