Paris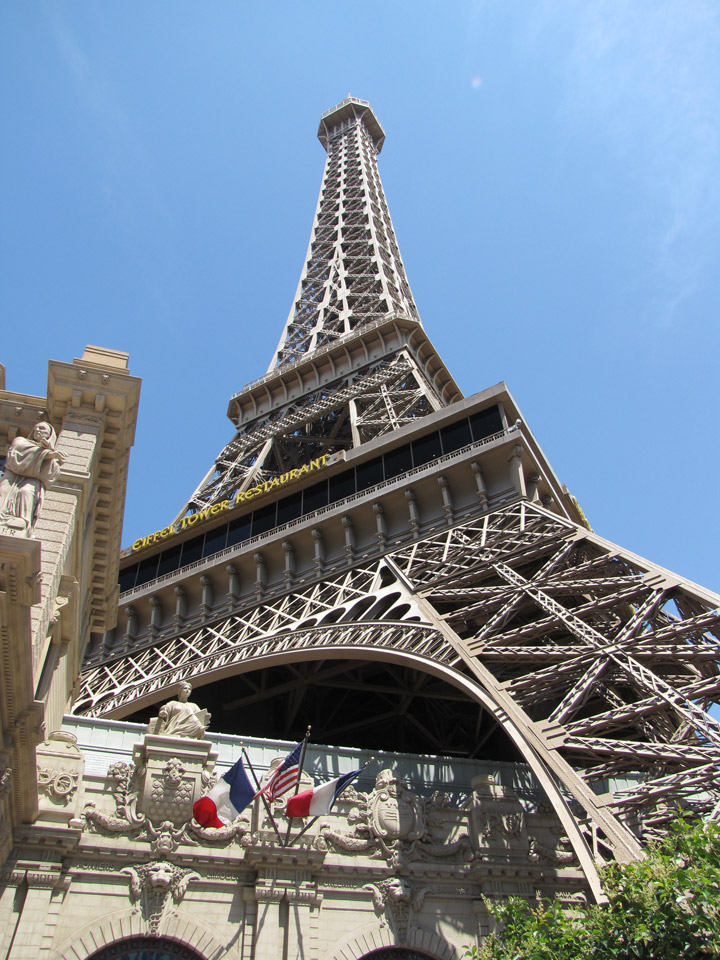 Paris Las Vegas
Paris Las Vegas is a hotel and casino located on the famed Las Vegas Strip in Paradise, Nevada, USA, that is owned and operated by Harrah's Entertainment. As its name suggests, its theme is the city of Paris in France; it includes a 5/8ths scale, 540-foot-tall (164.6 m) replica of the Eiffel Tower, a neon sign in the shape of the Montgolfier balloon, a two-thirds size Arc de Triomphe and a replica of La Fontaine des Mers. The front facade of the building suggests the Paris Opera House and the Louvre.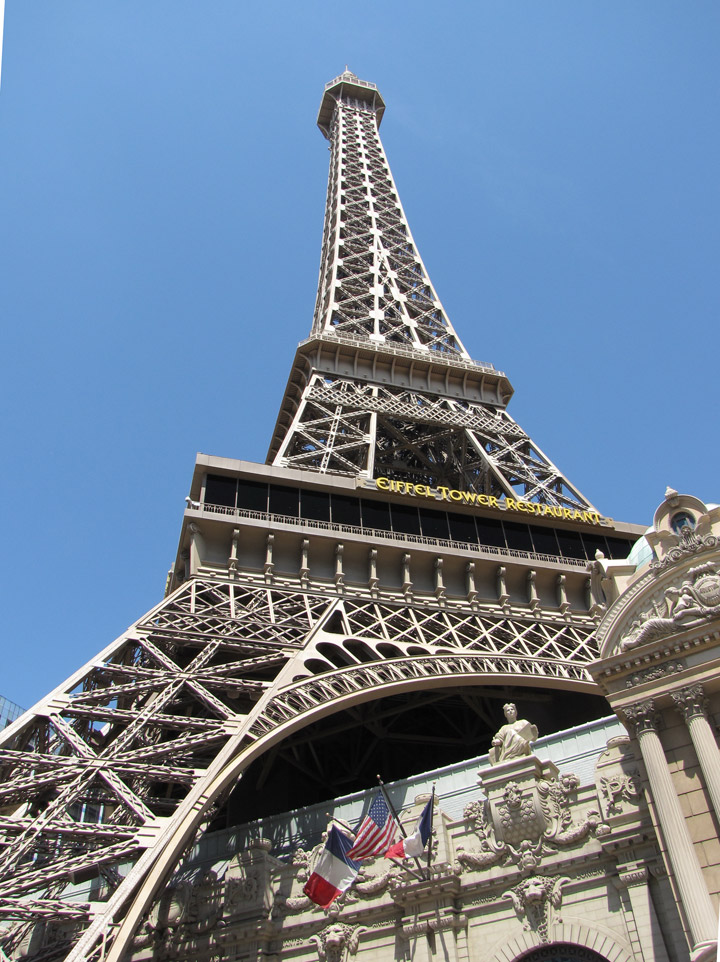 The Paris is linked via a promenade to its sister property, Bally's Las Vegas. It also is linked to the Las Vegas Monorail.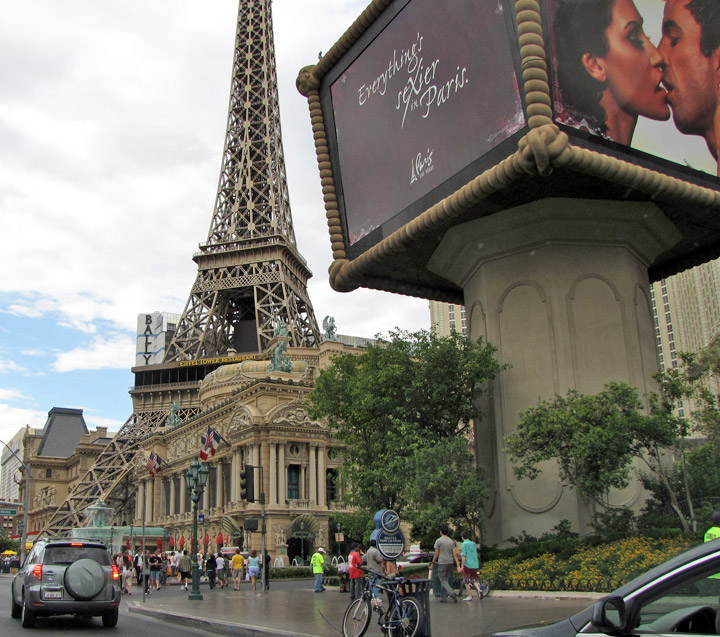 The project was originally announced by Bally's Entertainment, owner of the adjacent Bally's Las Vegas. It was designed by architectural companies Leidenfrost/Horowitz & Assoc., Bergman, Walls & Assoc. and MBH Architects.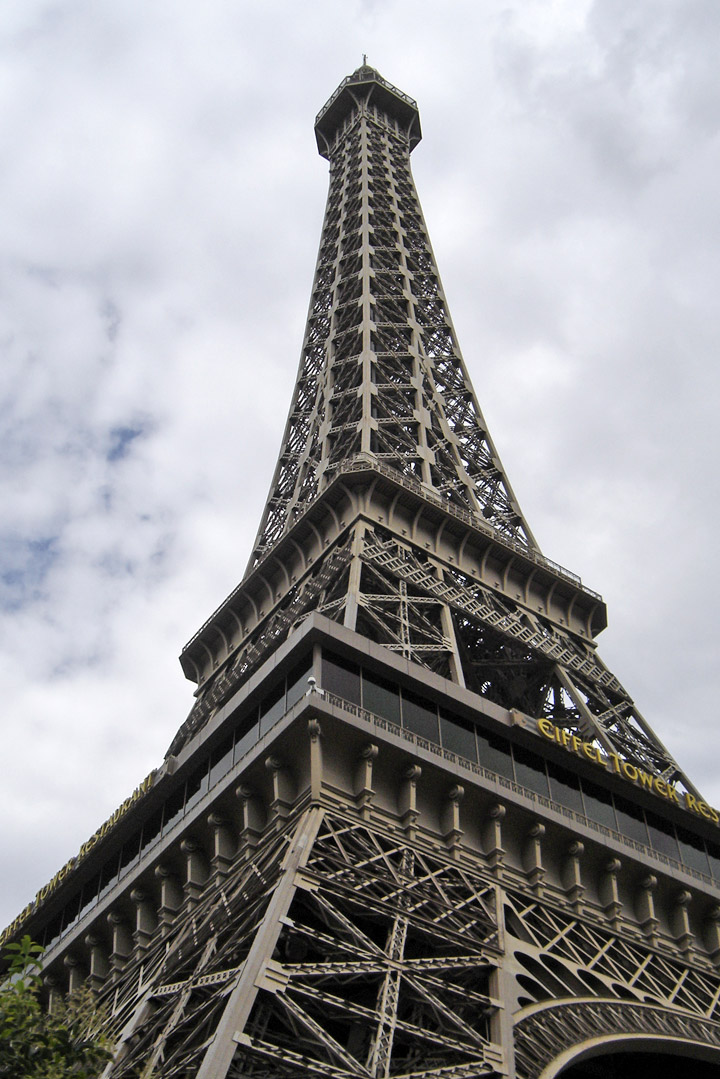 Ground was broken for the Paris on April 17, 1997. It opened September 1, 1999 with fireworks being shot from the Eiffel tower. French actress Catherine Deneuve flipped a switch, turning on all of the Paris' lights.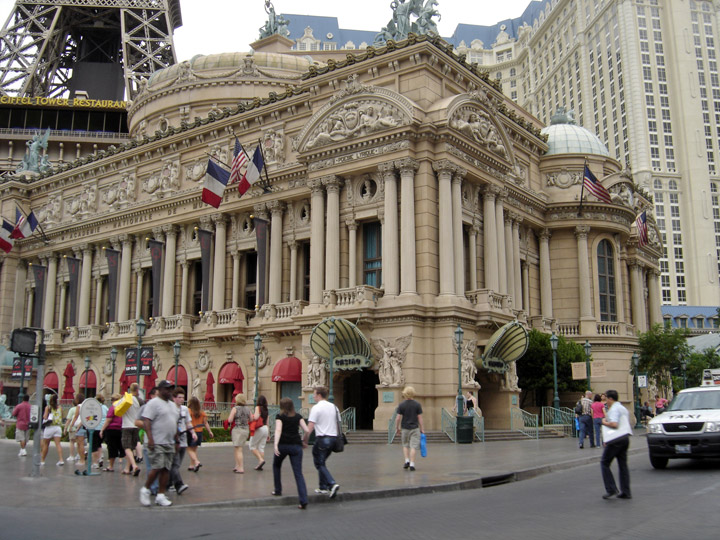 Its architect was Bergman Walls Associates.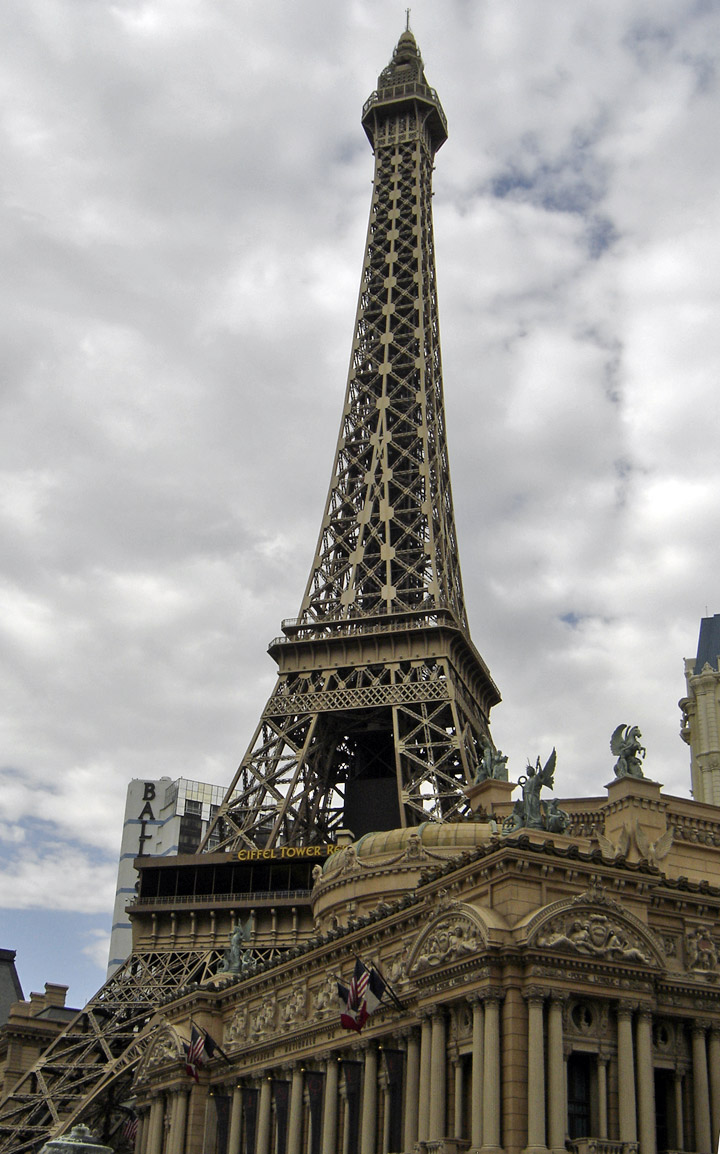 Building began under Hilton Hotels, which purchased Bally Entertainment in 1996; Hilton's casinos were subsequently spun off into Park Place Entertainment, which purchased Caesars World in 2000 and changed its name to Caesars Entertainment in 2004.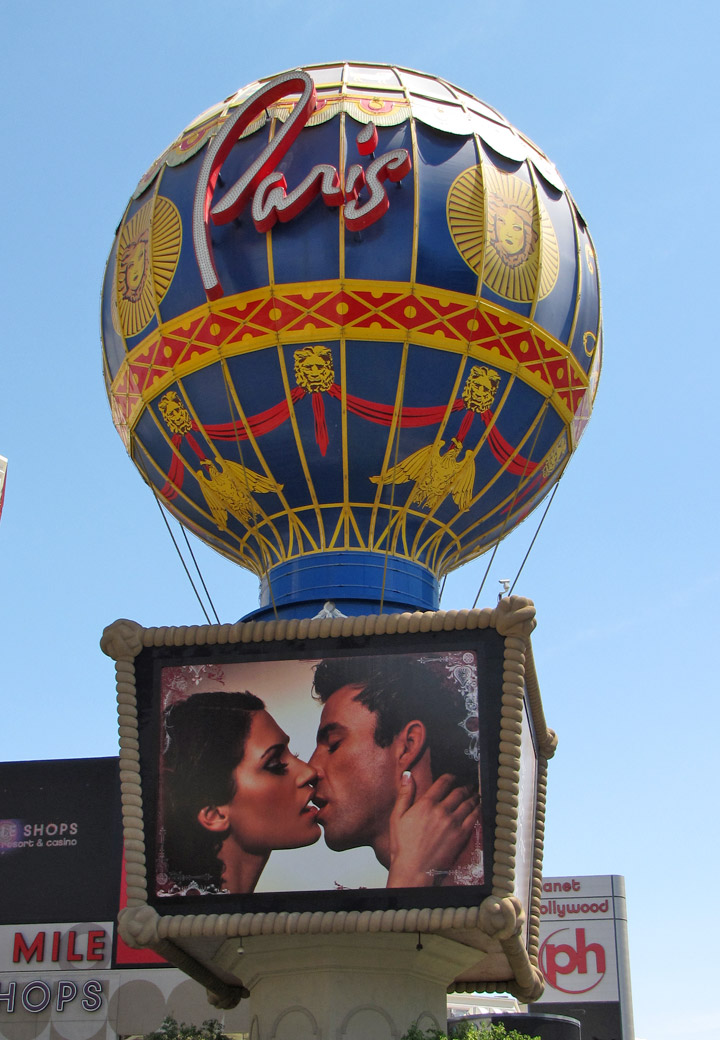 At the time of its opening, the hotel ran amusing television advertisements throughout the United States implying that it had ensured the authenticity of its reproductions of Paris landmarks, culture and cuisine by looting the real city.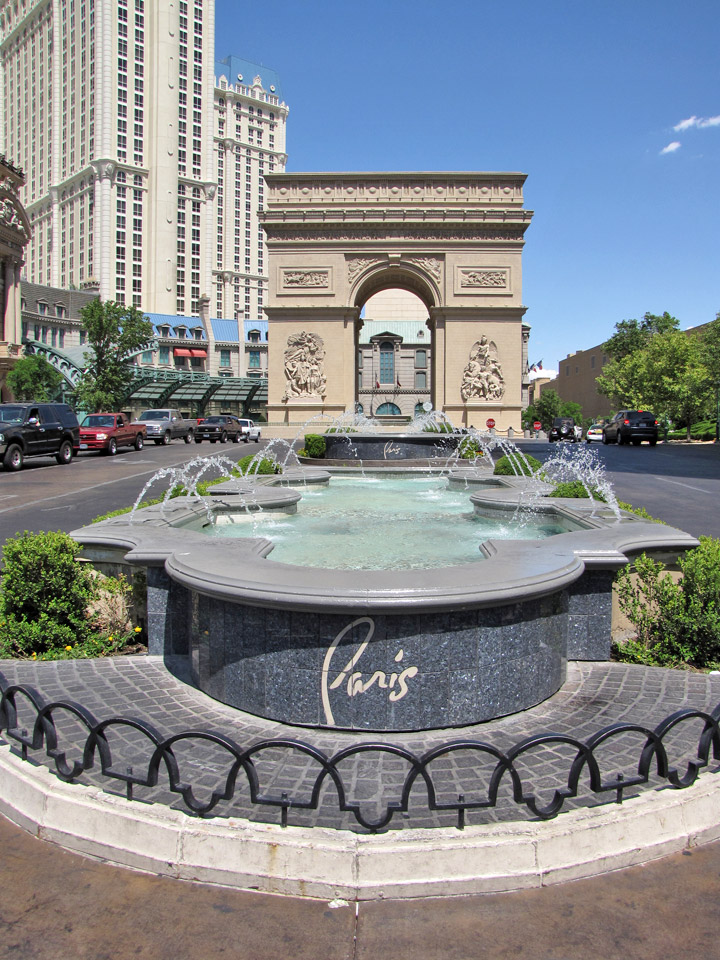 When the scale model of the Eiffel Tower was built, it was planned to be full scale, but the airport was too close and the tower had to be shrunk. The scale is approximately 5/8ths.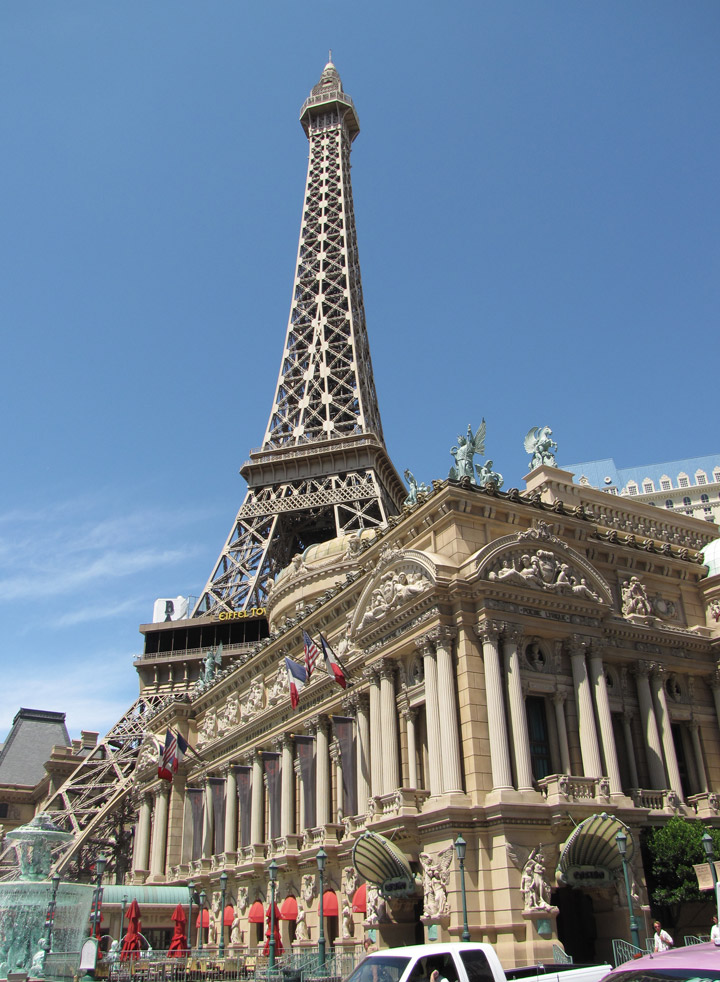 Paris cost USD $785 million to build, and occupies 24 acres (97,000 mē).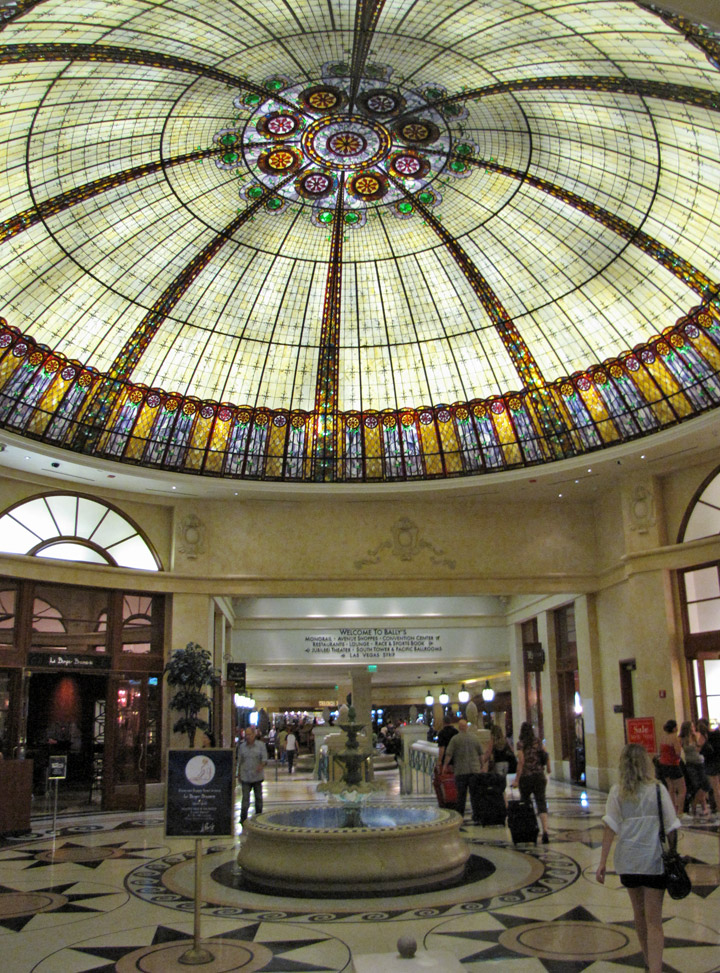 The casino itself contains a sky painted ceiling, a popular choice among Las Vegas resorts. A unique aspect of Paris Las Vegas is that the back legs of its Eiffel Tower actually come down through the ceiling into the middle of the casino floor.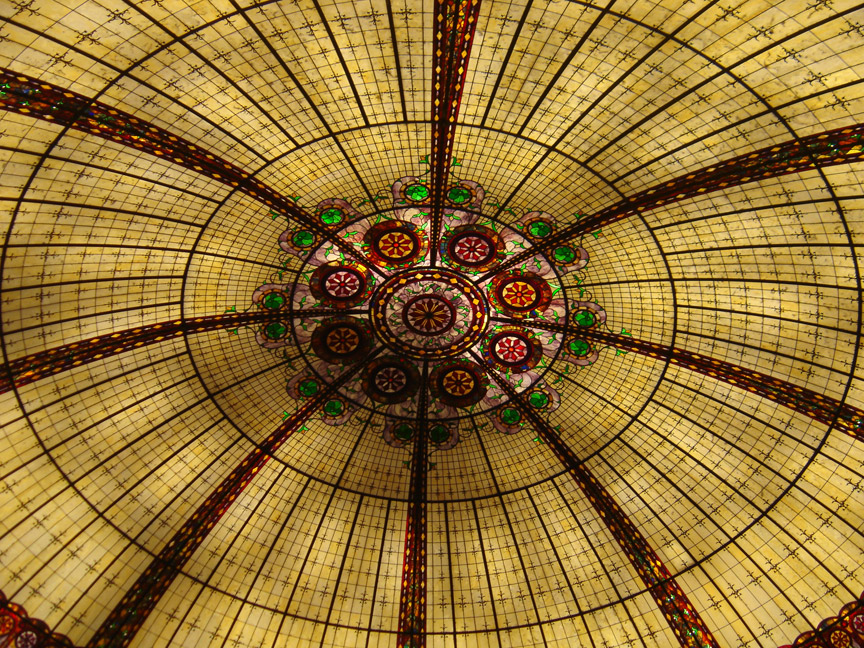 In November 2006, the Paris sports book was temporarily shut down pending an investigation of its employees for allegedly underreporting tips.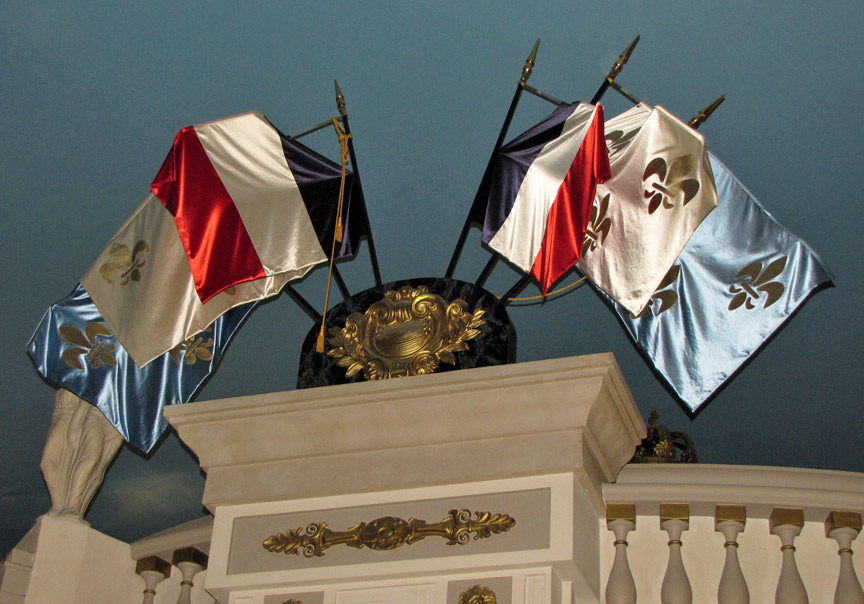 Paris is the secondary location in the final novel in the Vegas book series, entitled Palazzo, where Mafia leader, Charles Malone is killed in electrical current during the Paris intervene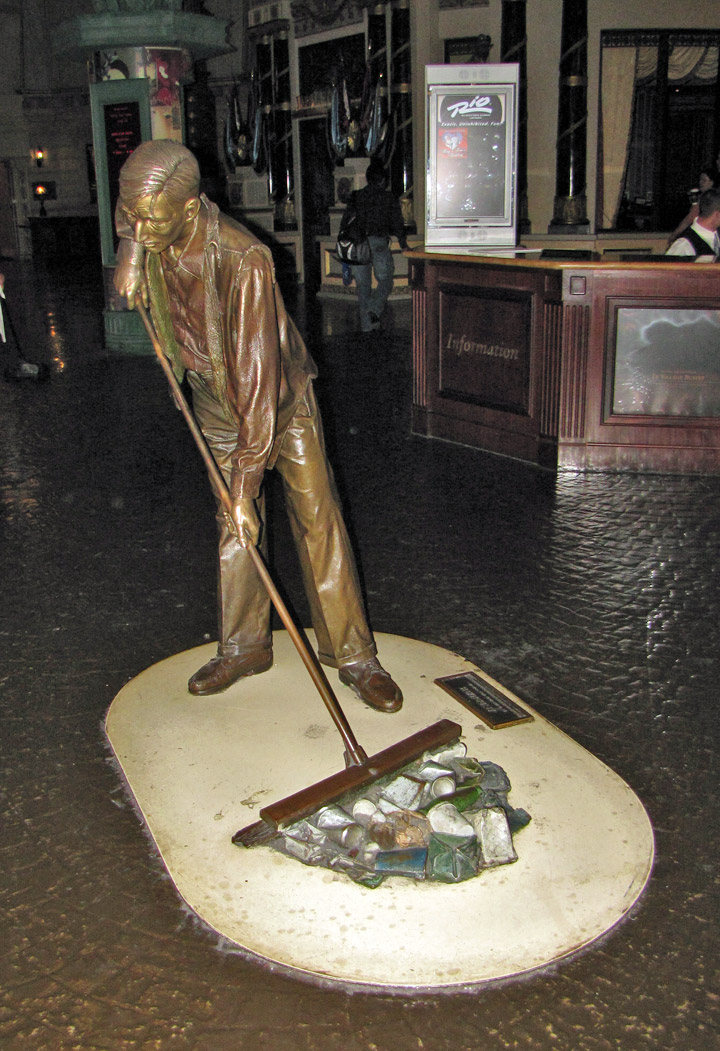 In 2007, Paris Las Vegas premiered their new show The Producers, headlined by David Hasselhoff. Once continuing issues regarding Hasselhoff not showing up to shows were fixed (i.e., he left the show), the show refocused on Max, played by Tony Danza, who came on as the celebrity actor for the show until its end in February 2008.
Text from Wikipedia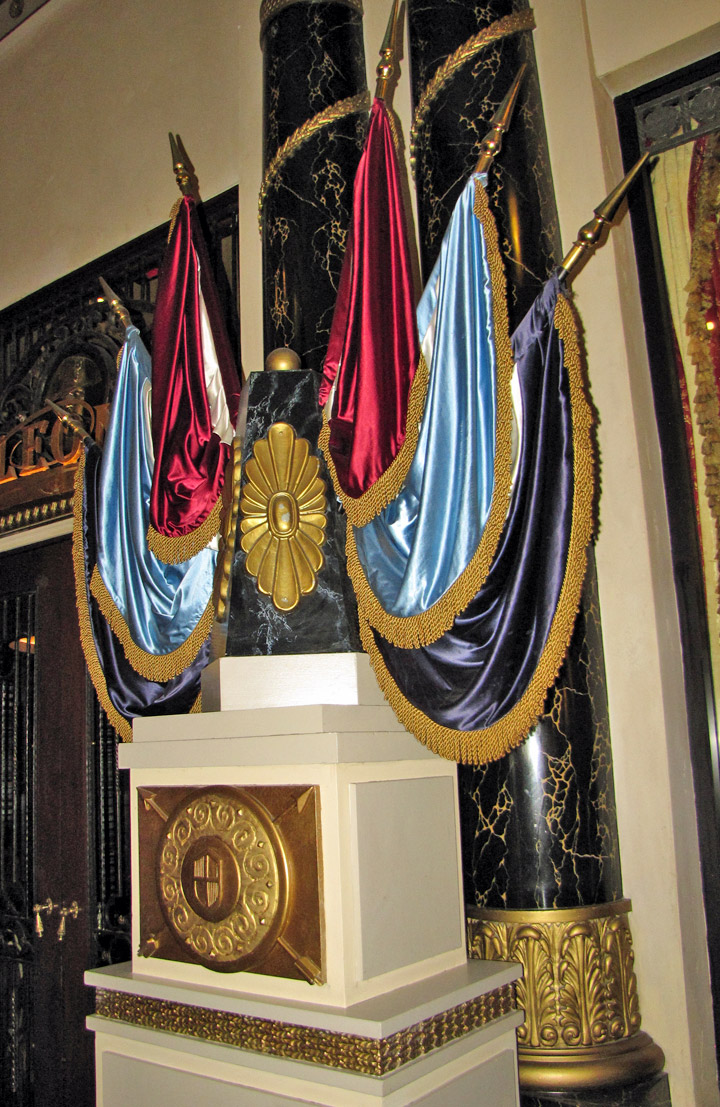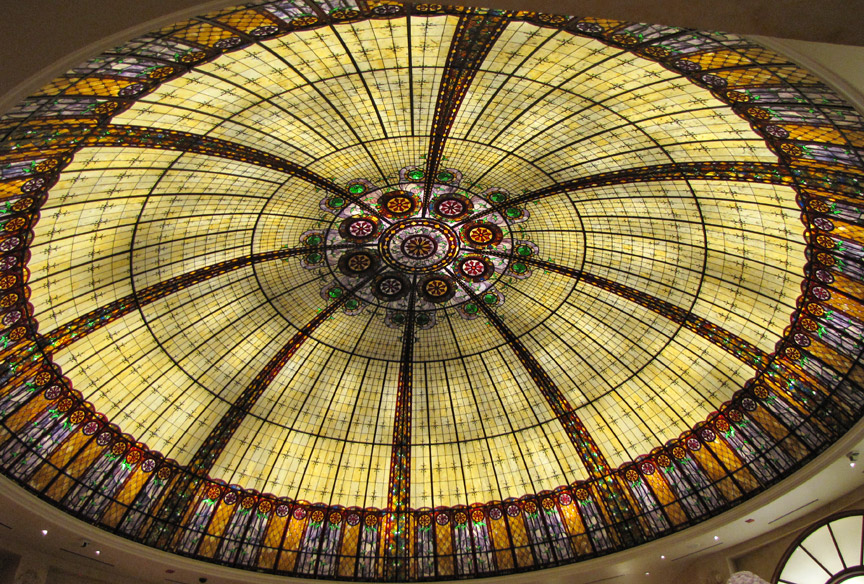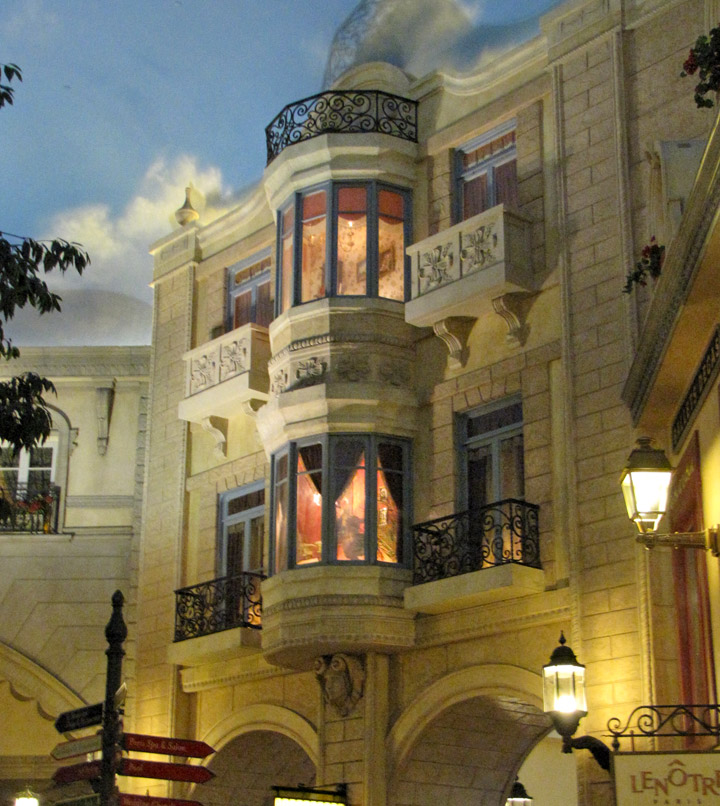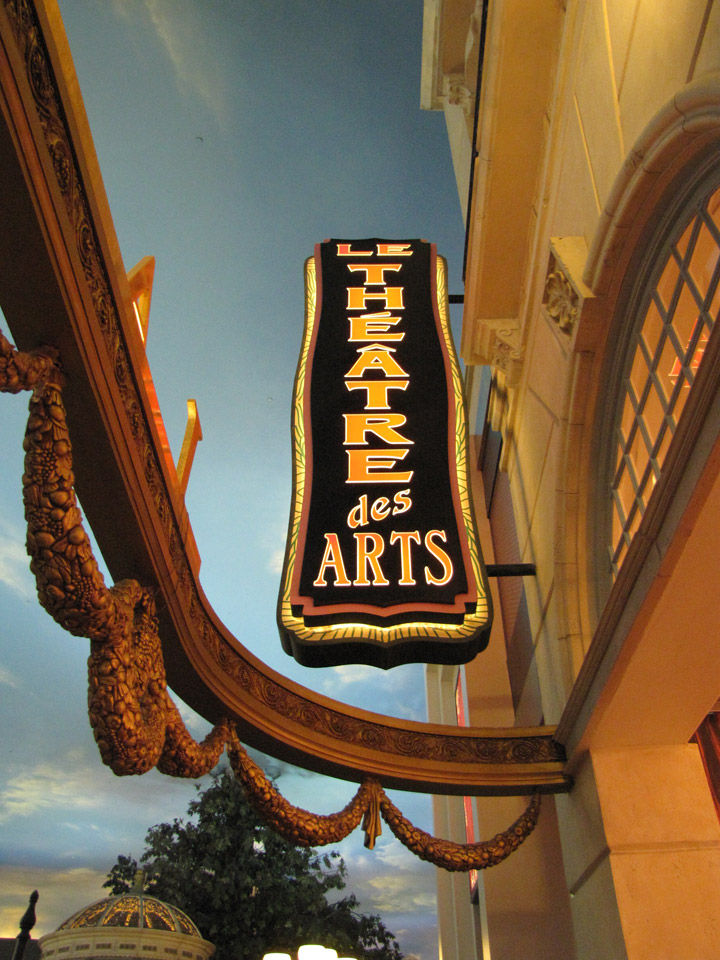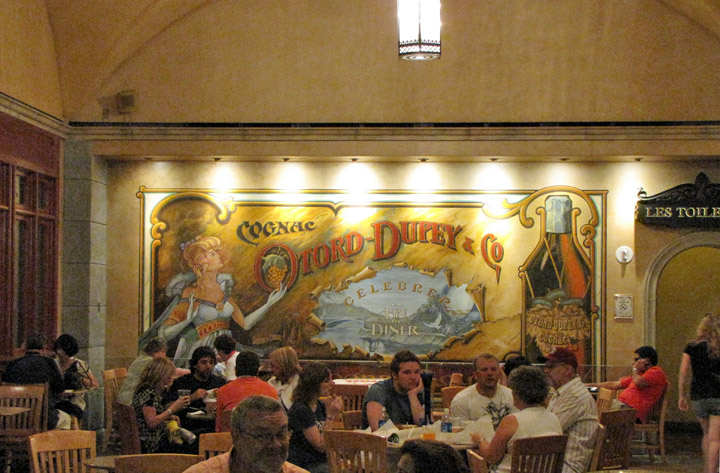 Crape restaurant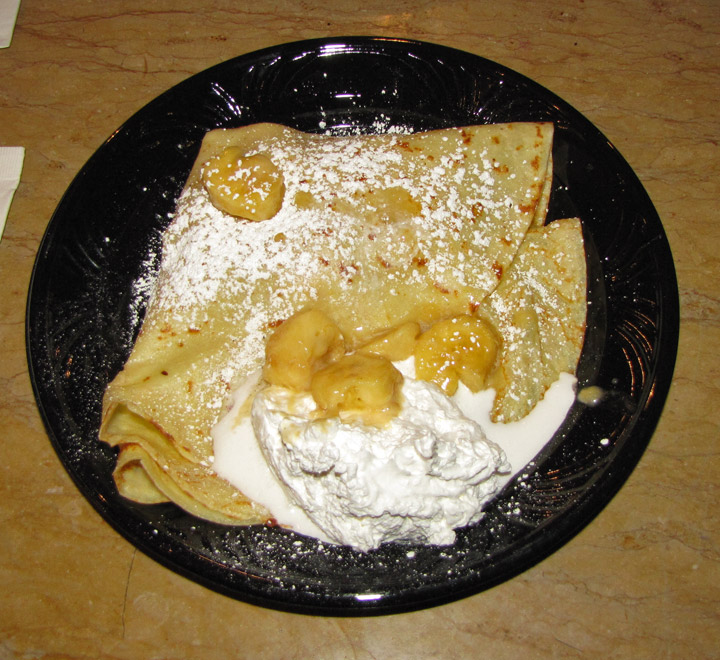 Bananas Foster Crape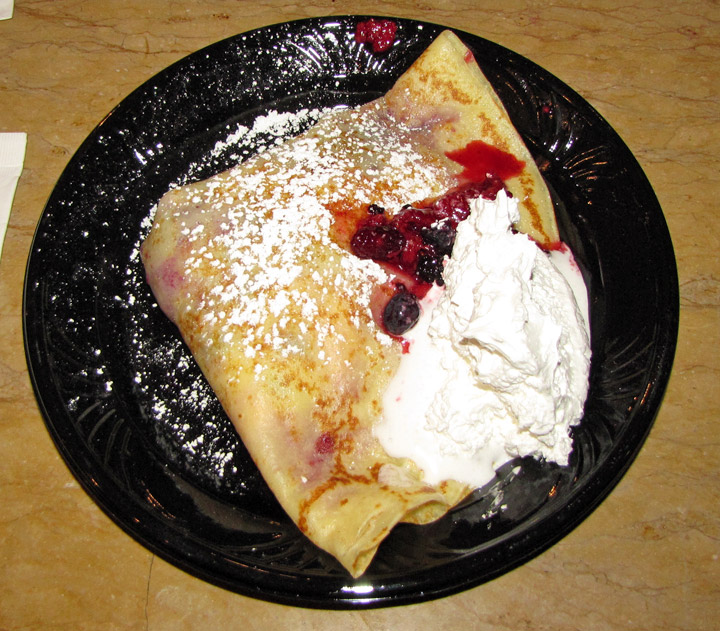 Napoleon Crape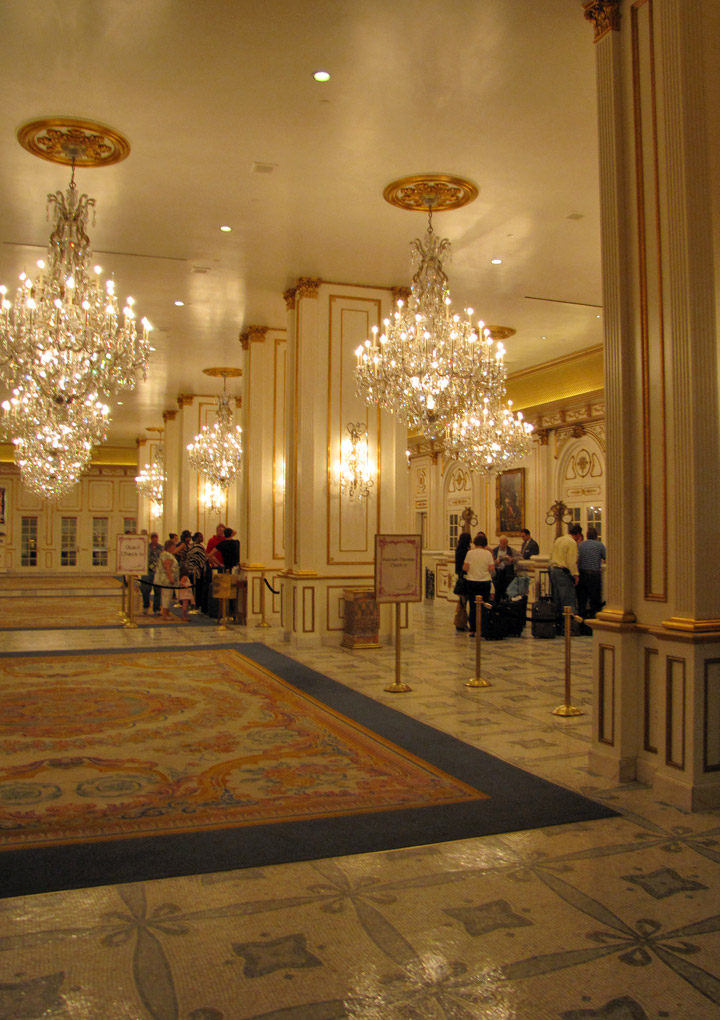 reception lobby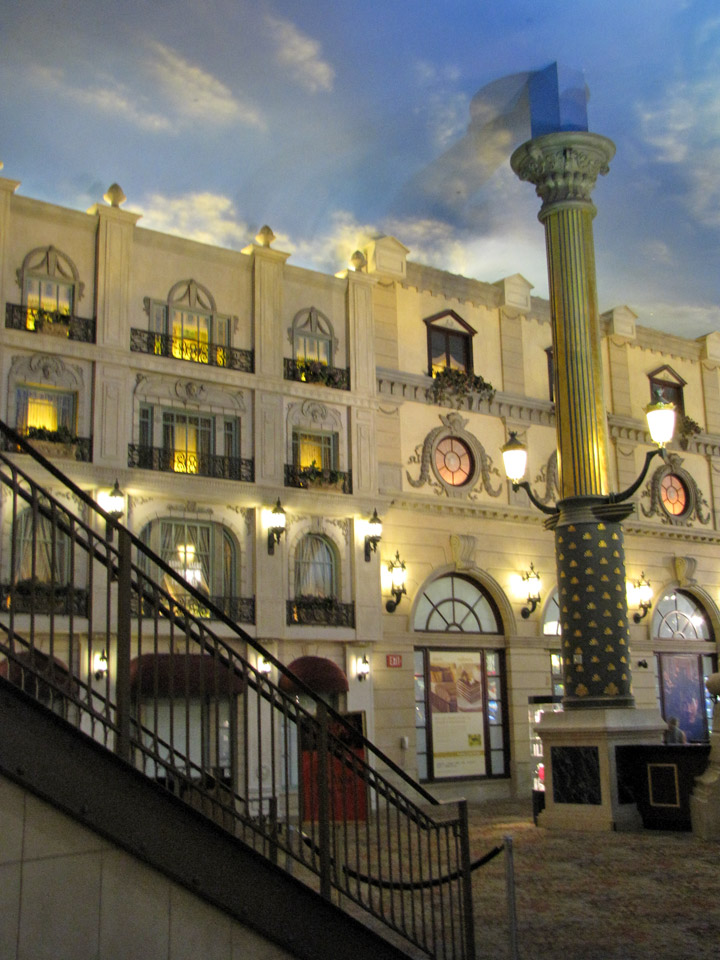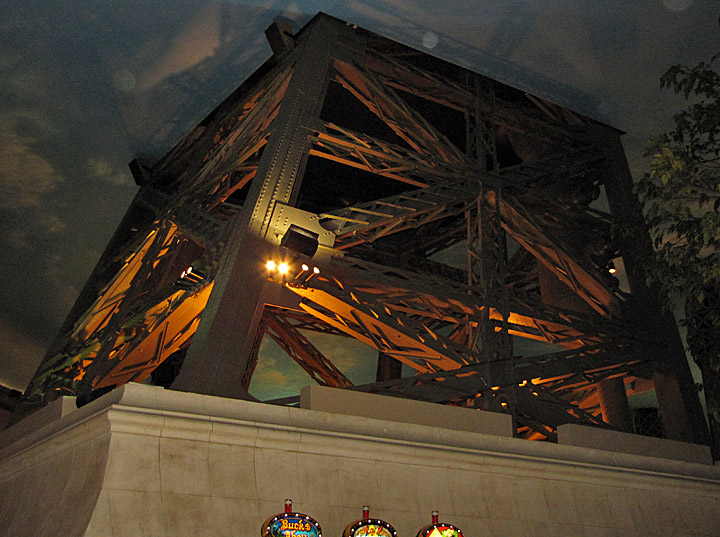 leg of Eiffel Tower extending into interior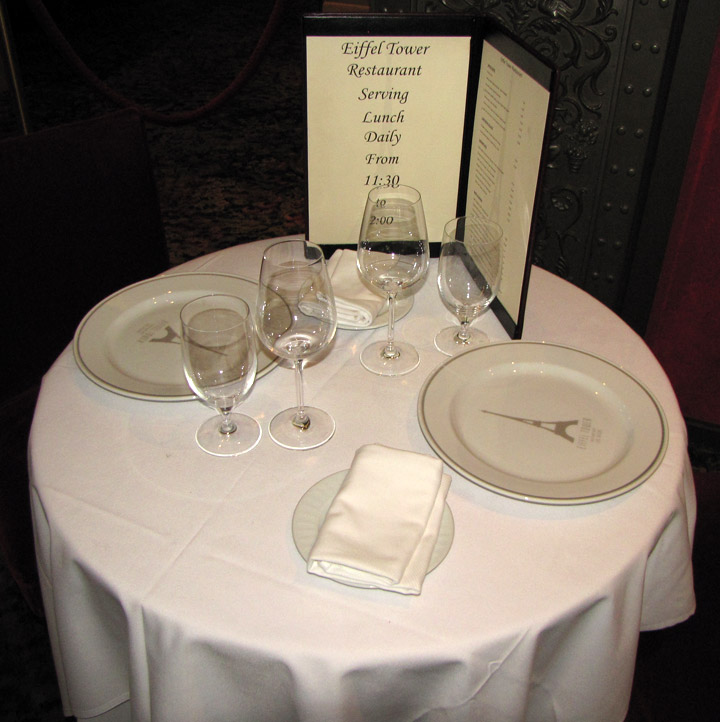 Eiffel Tower Dining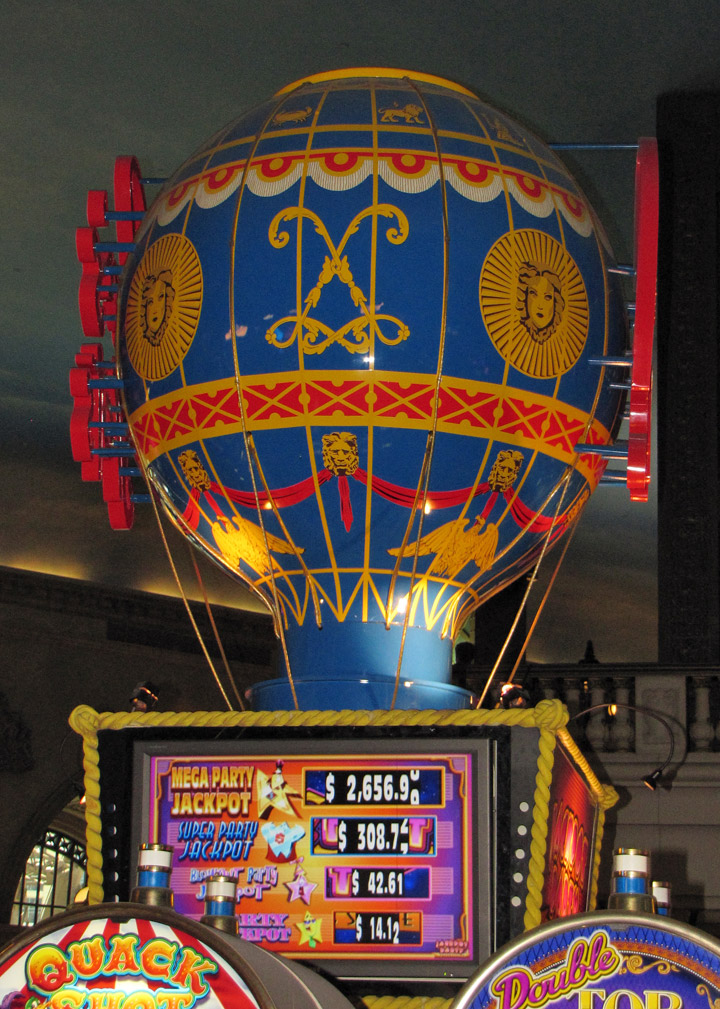 gambling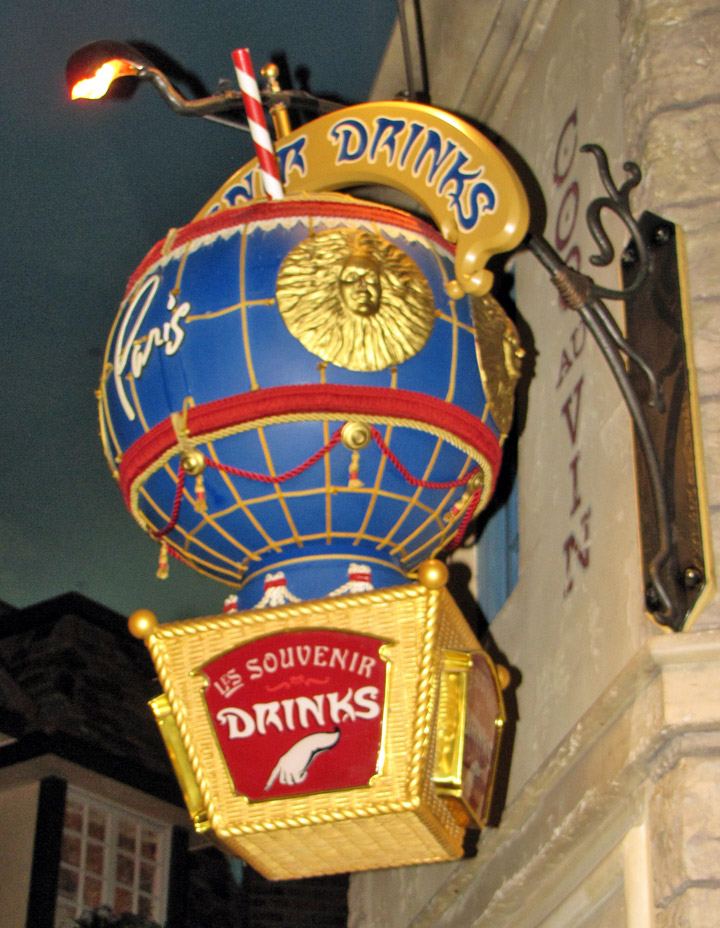 drinks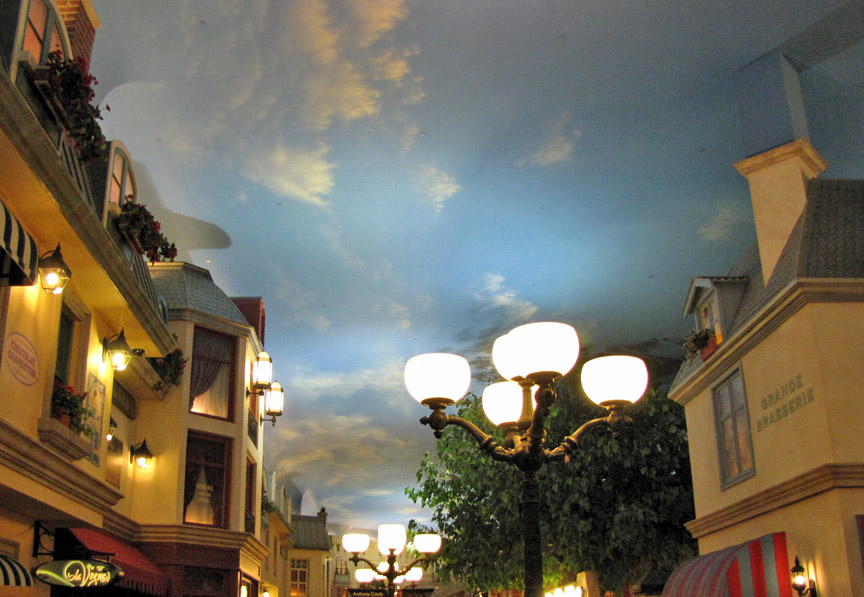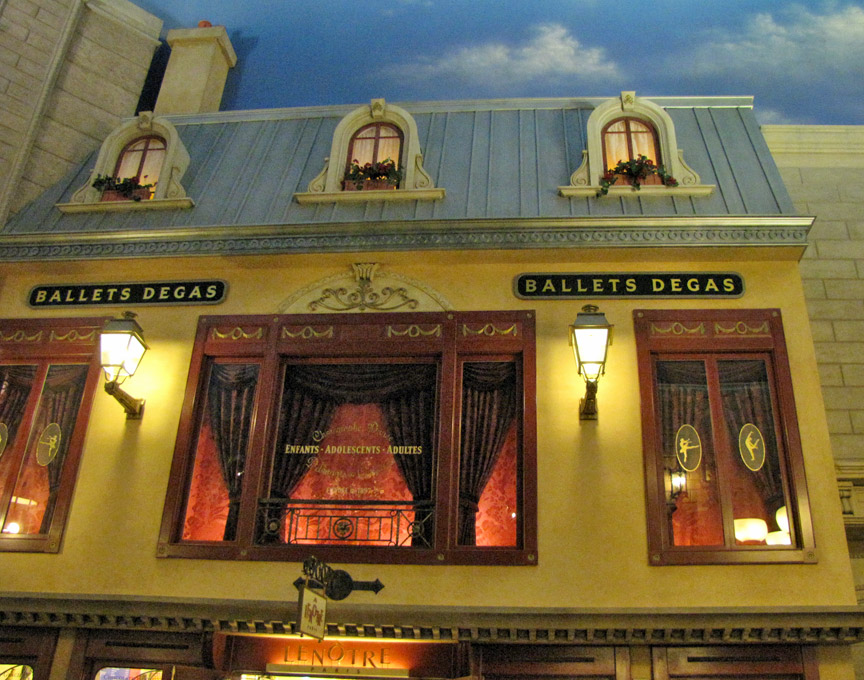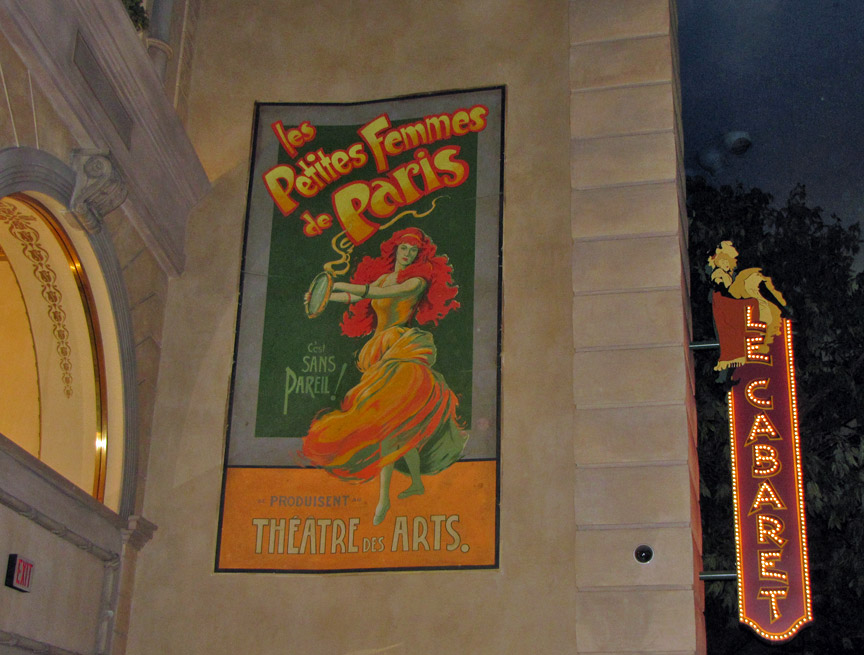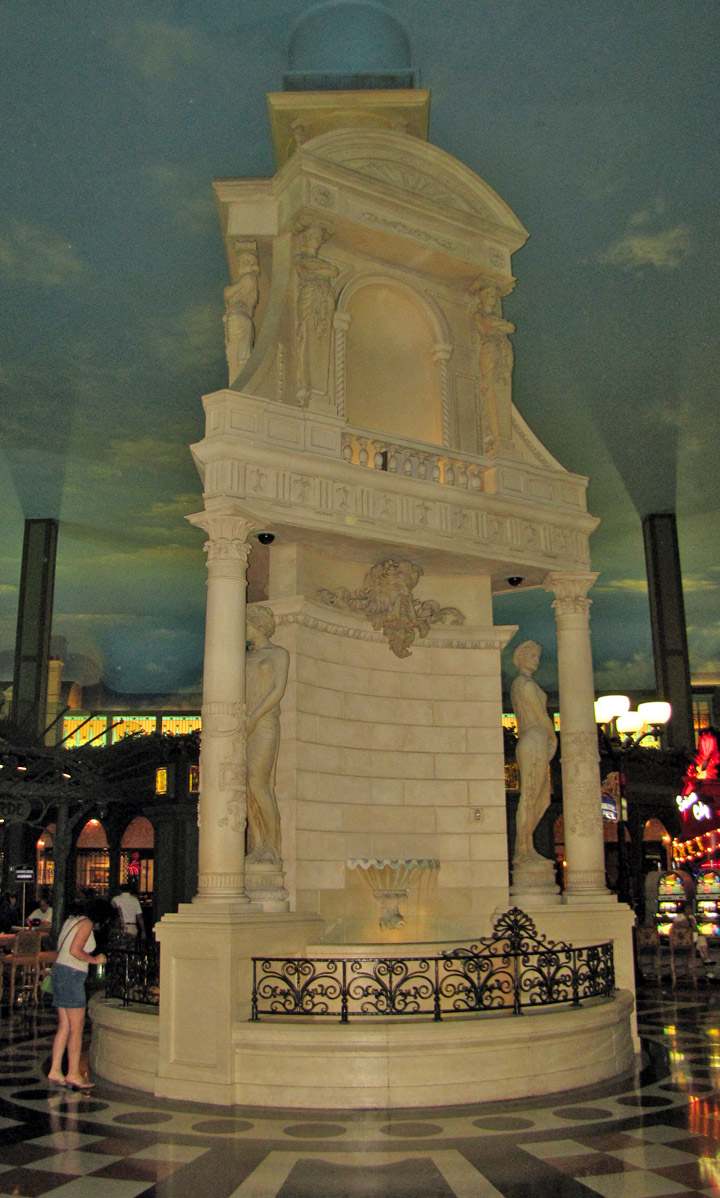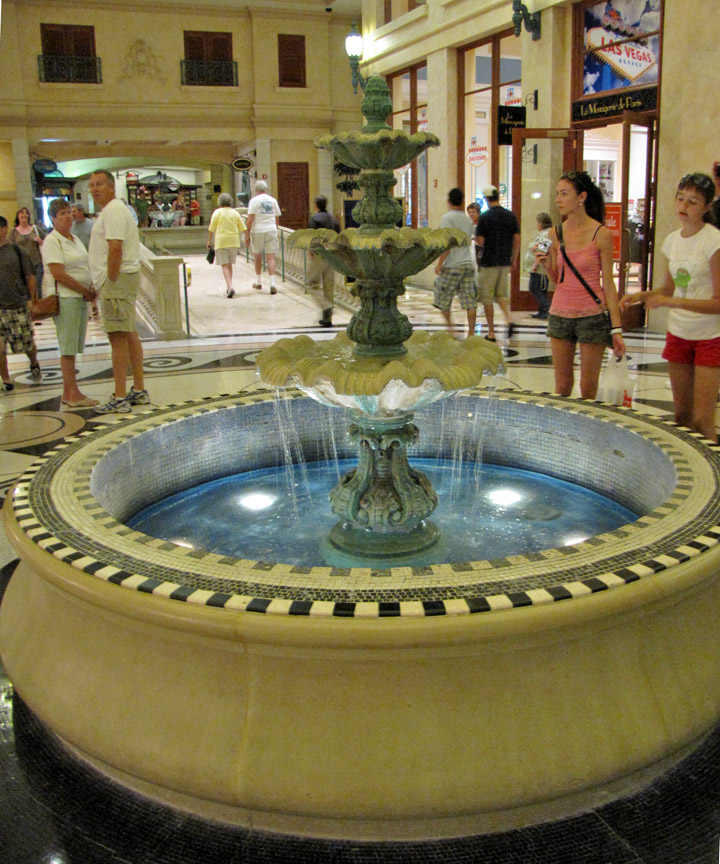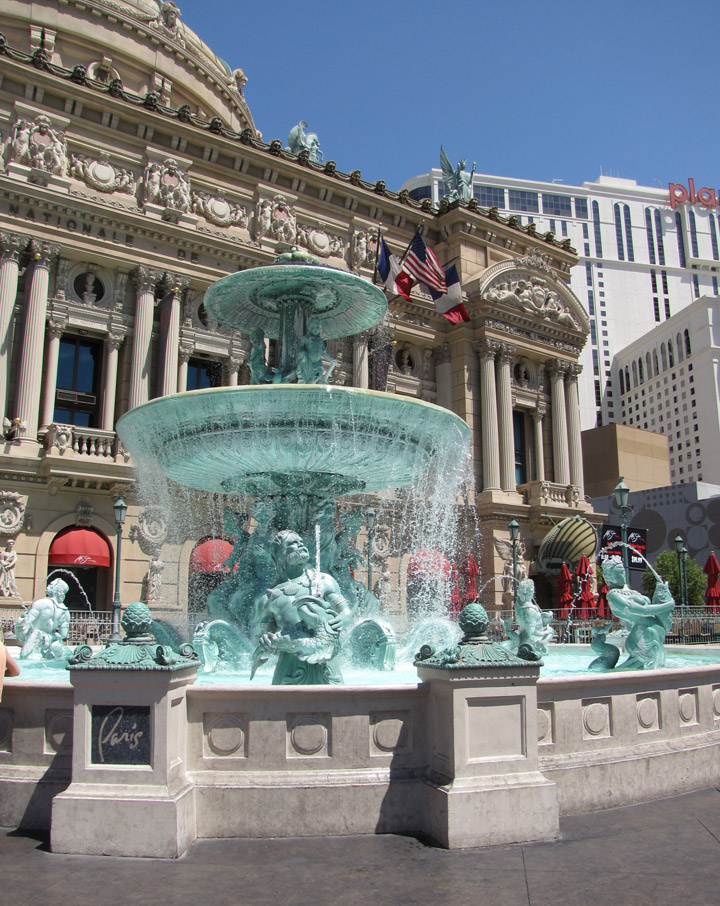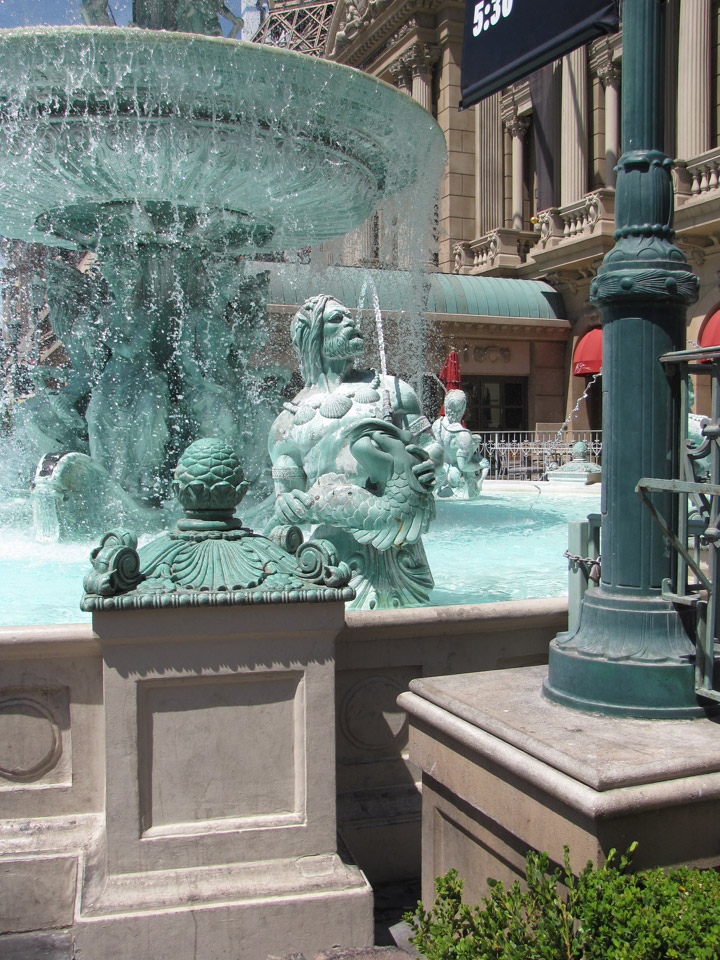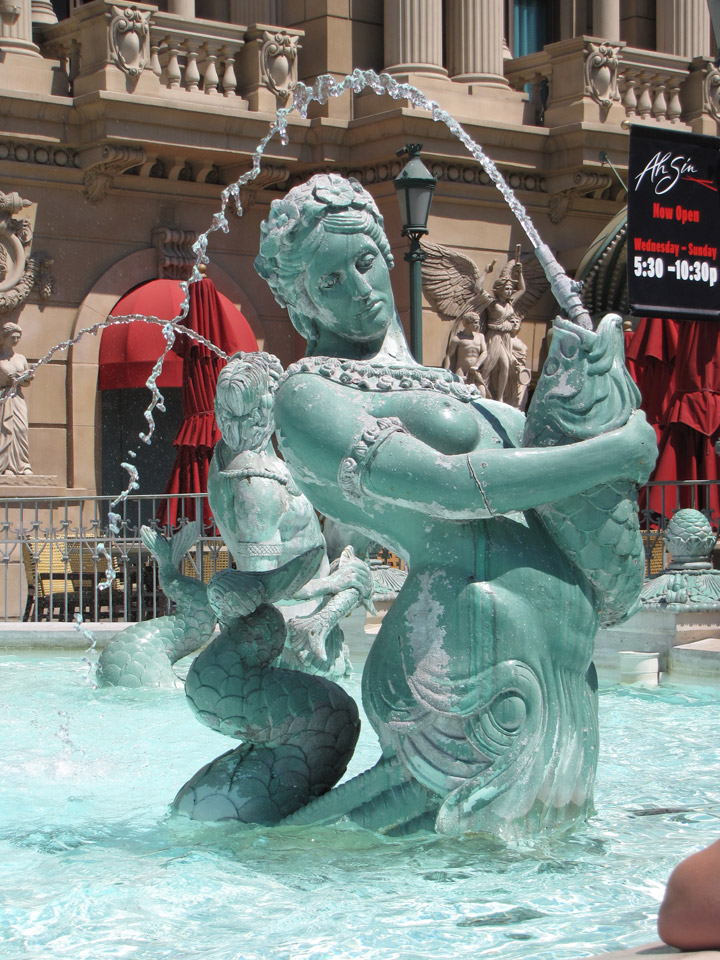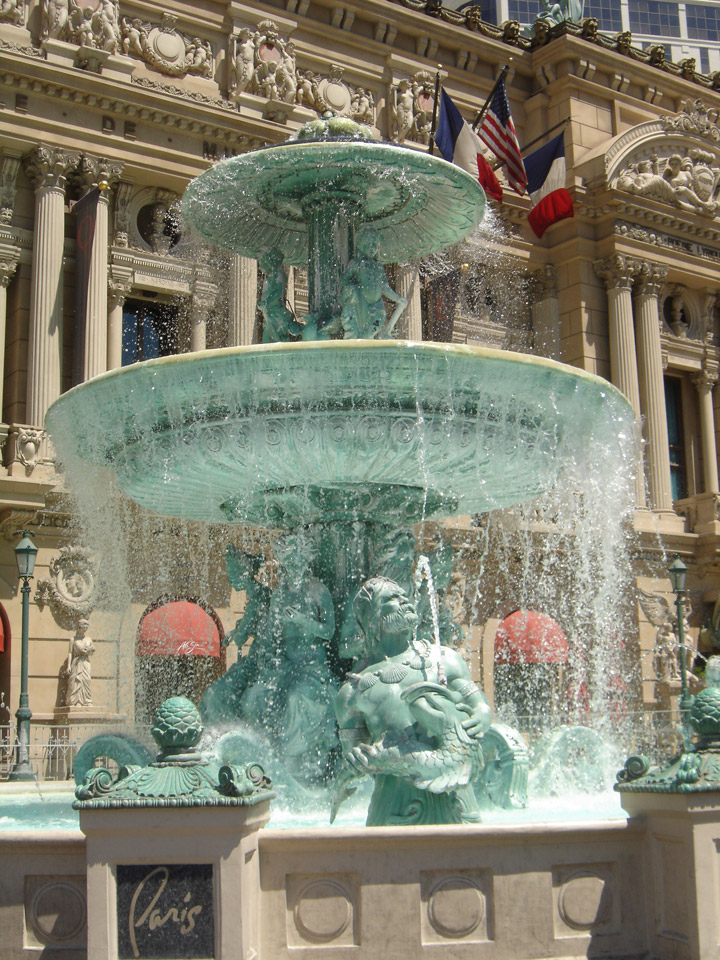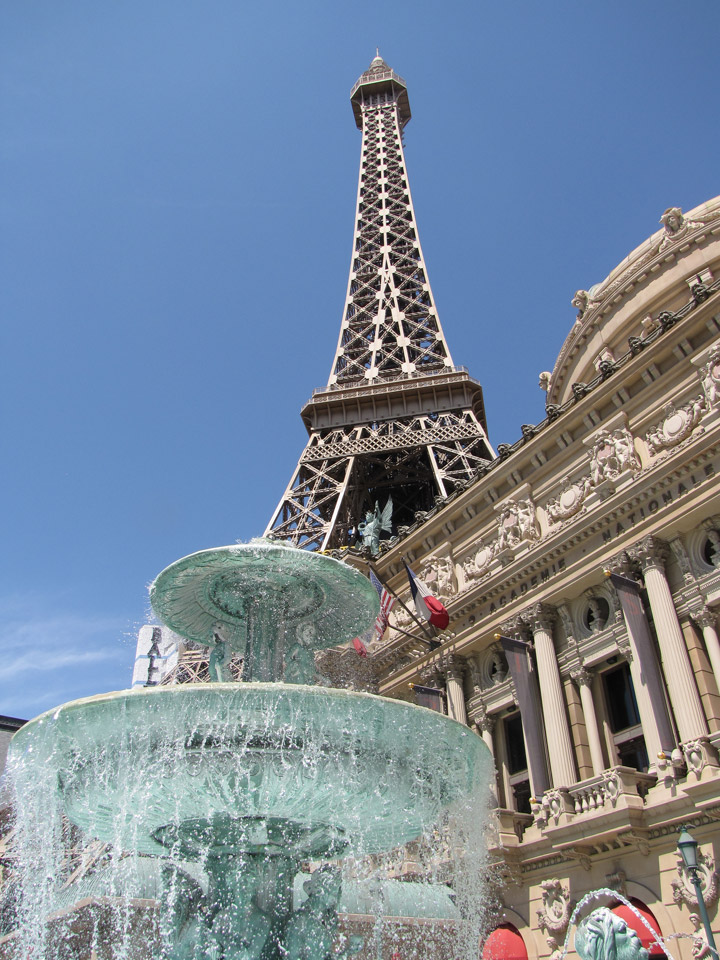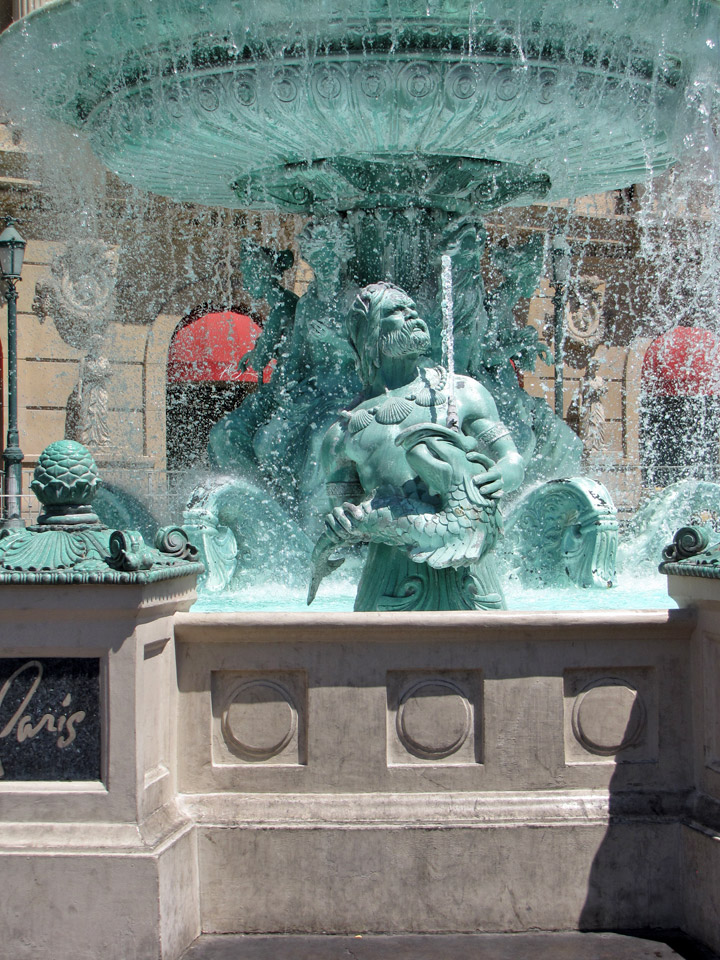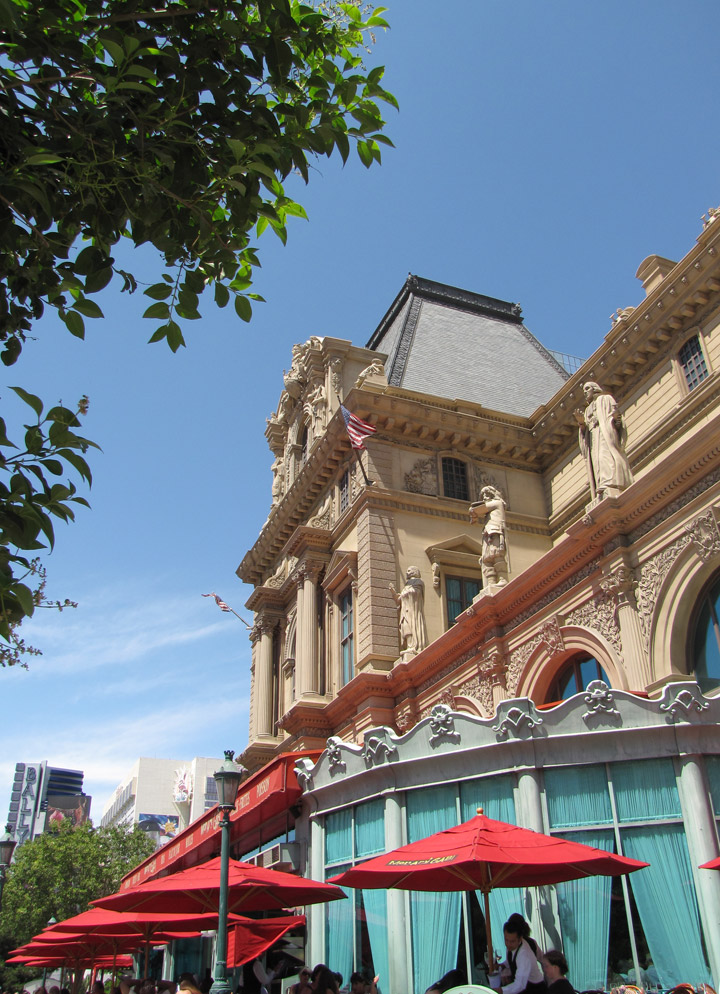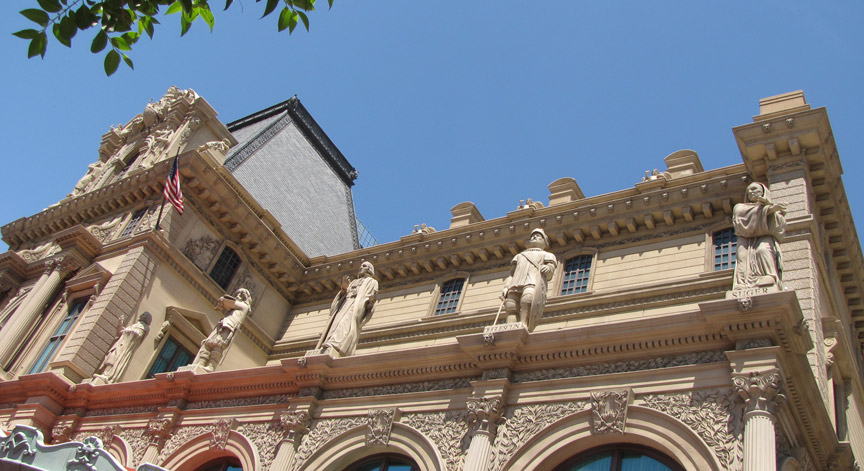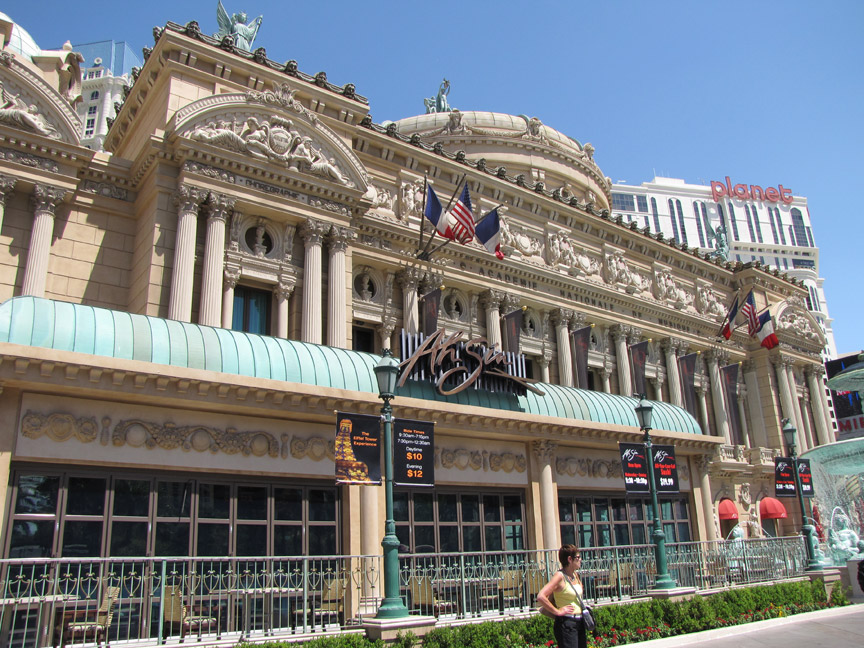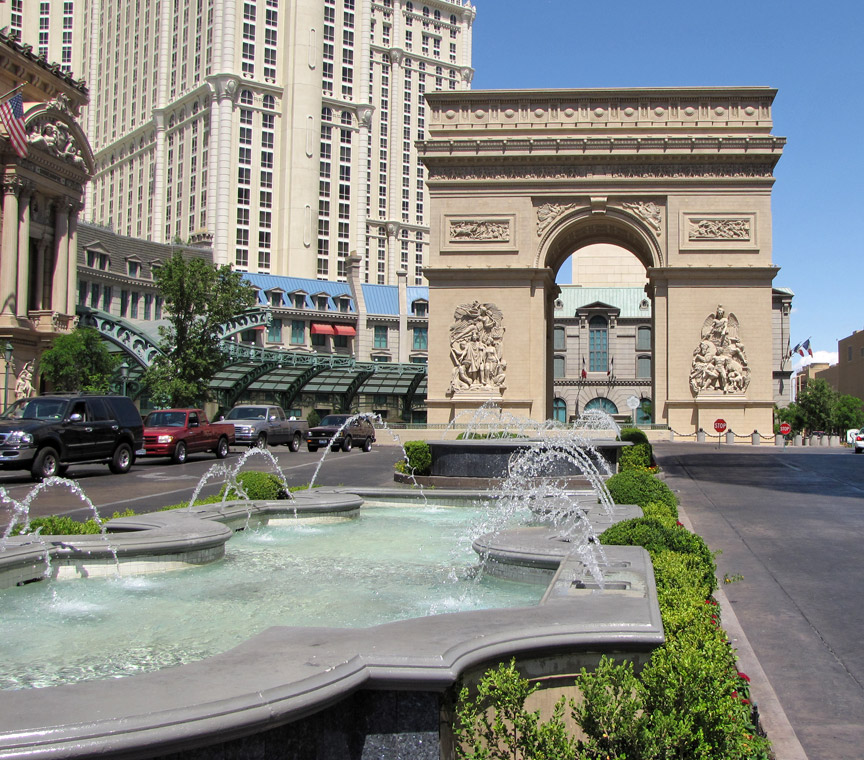 ---
---