Wynn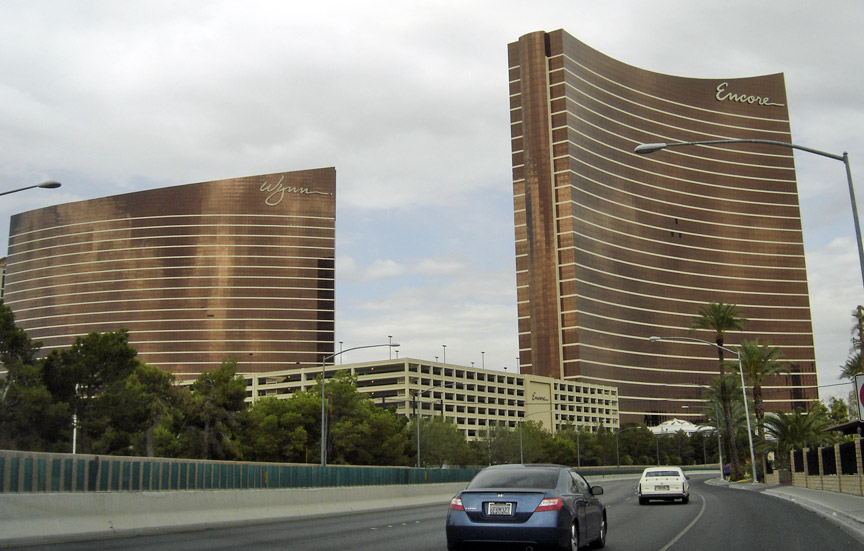 Wynn Resort Complex
Wynn Las Vegas Resort and Country Club ("Wynn") is a AAA five diamond, Mobil five-star, and Michelin five-star casino resort located on the Las Vegas Strip in Paradise, Nevada. The US $2.7 billion resort is named after casino developer Steve Wynn and is the flagship property of Wynn Resorts Limited. The resort covers 215 acres (87 ha).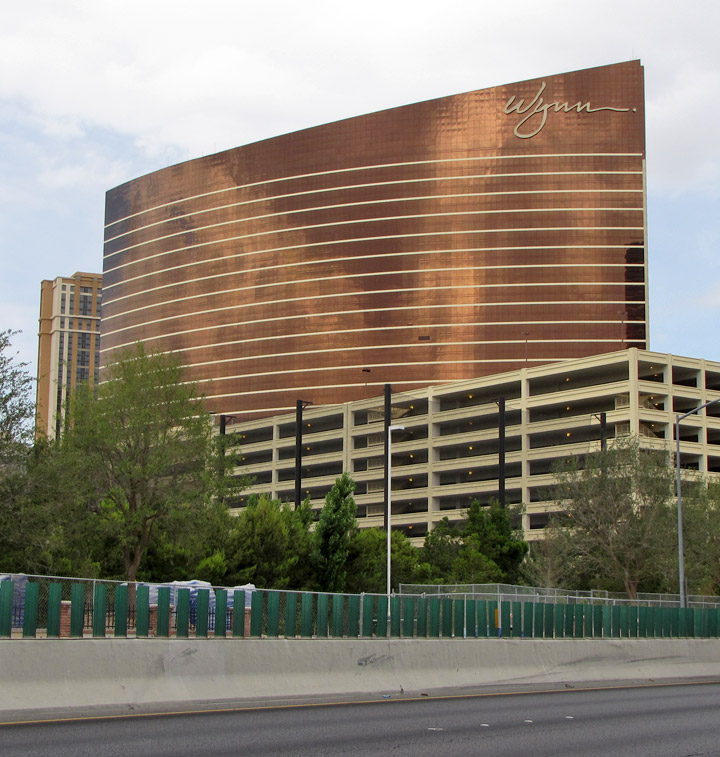 Wynn Resort
It is located at Las Vegas Boulevard South and Sands Avenue (on the N.E. corner), directly across The Strip from the Fashion Show Mall.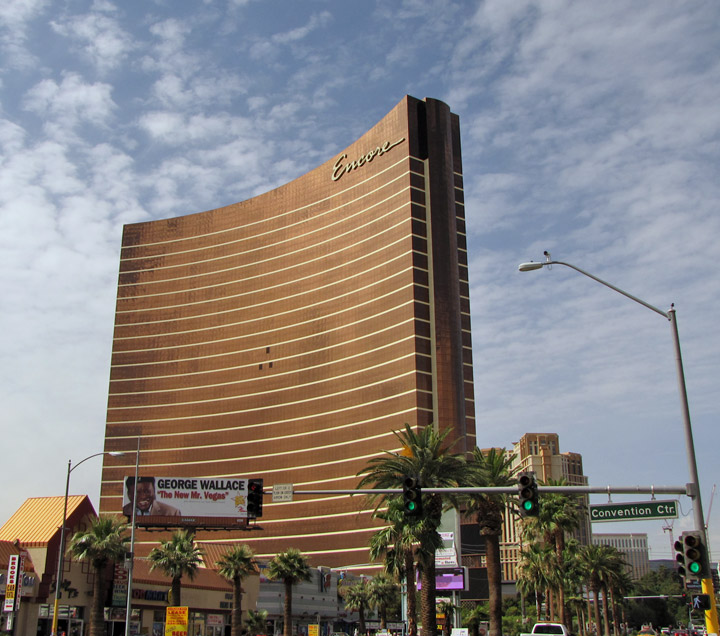 Encore
The 2,716 rooms range in size from 640 sq ft (59 m2) to the villas at 7,000 sq ft (650 m2) with a 111,000 sq ft (10,300 m2) casino, a convention center with 223,000 sq ft (20,700 m2) of space, and 76,000 sq ft (7,100 m2) of retail space. Together with the adjacent Encore which opened in late 2008, the entire Wynn resort complex has a total of 4,750 rooms. It's height is 614 ft (187 m), and has 45 floors.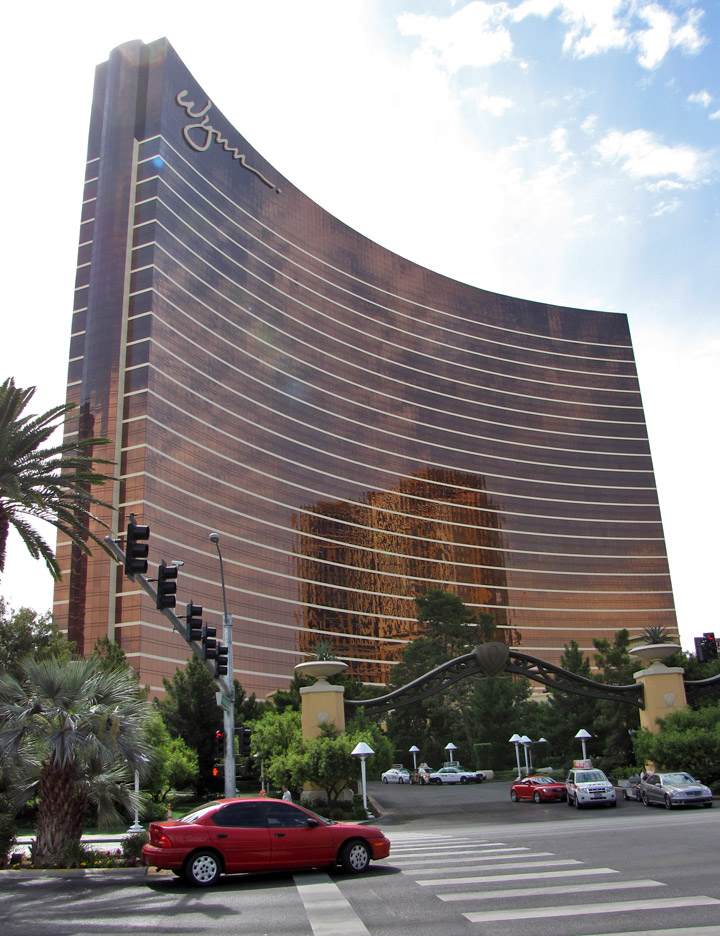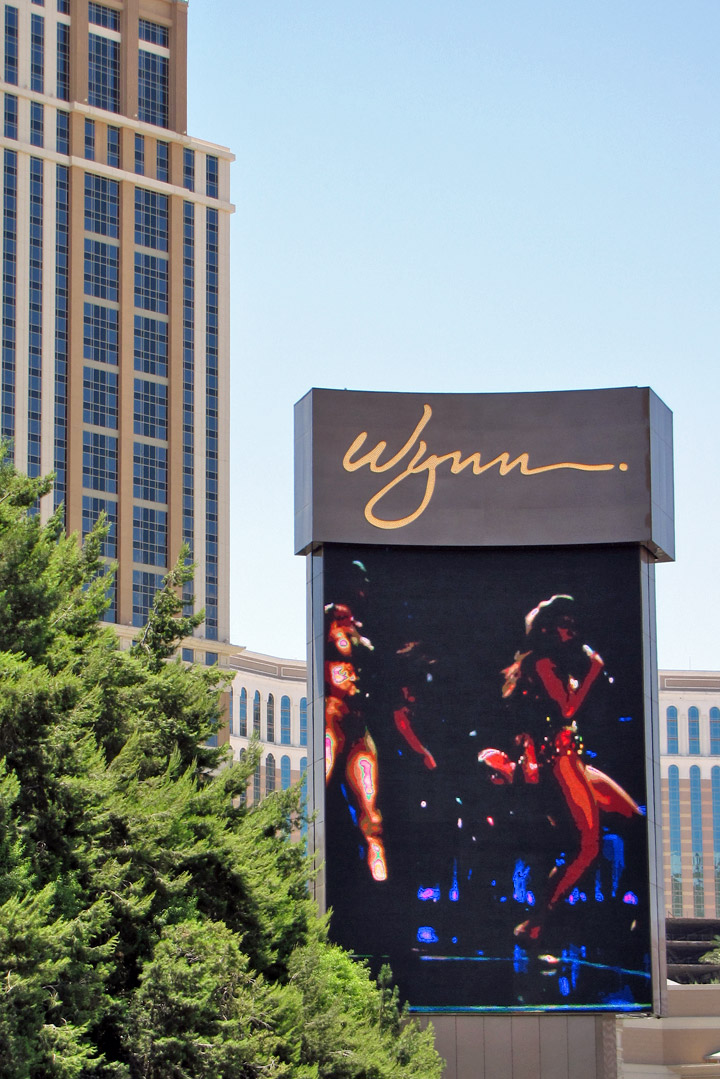 The site was assembled by buying the Desert Inn Hotel and golf course for most of the land. The remainder was acquired by purchasing private residences that were generally located along Paradise Avenue. While some owners sold early on, others held out. This resulted in numerous legal actions between the various parties. In the end, the site acquired totaled 215 acres (87 ha).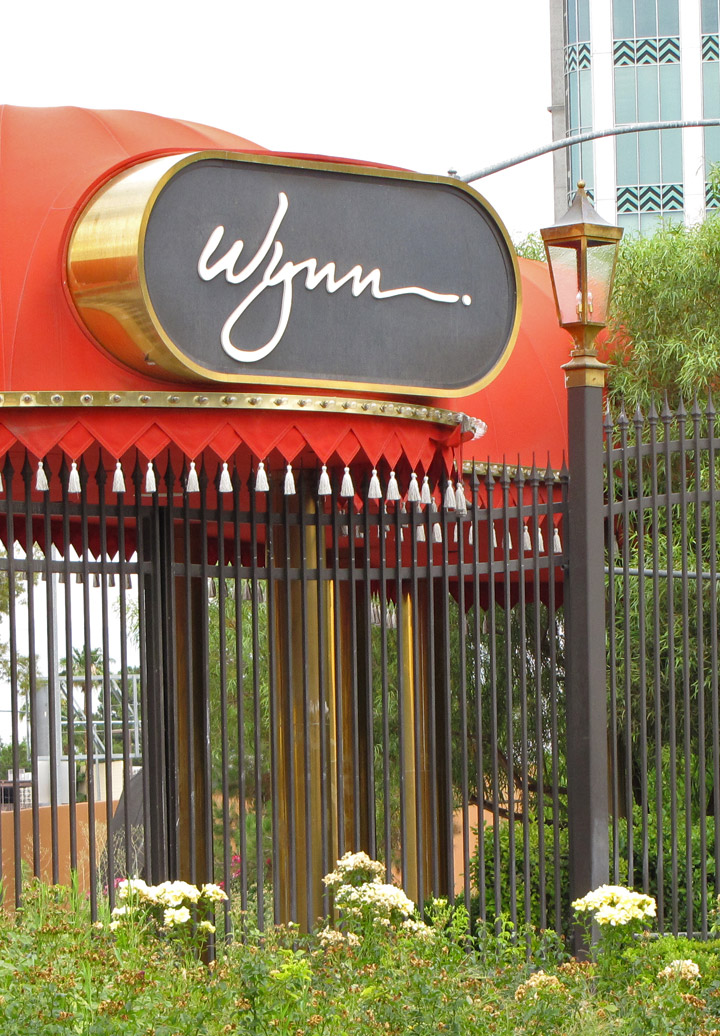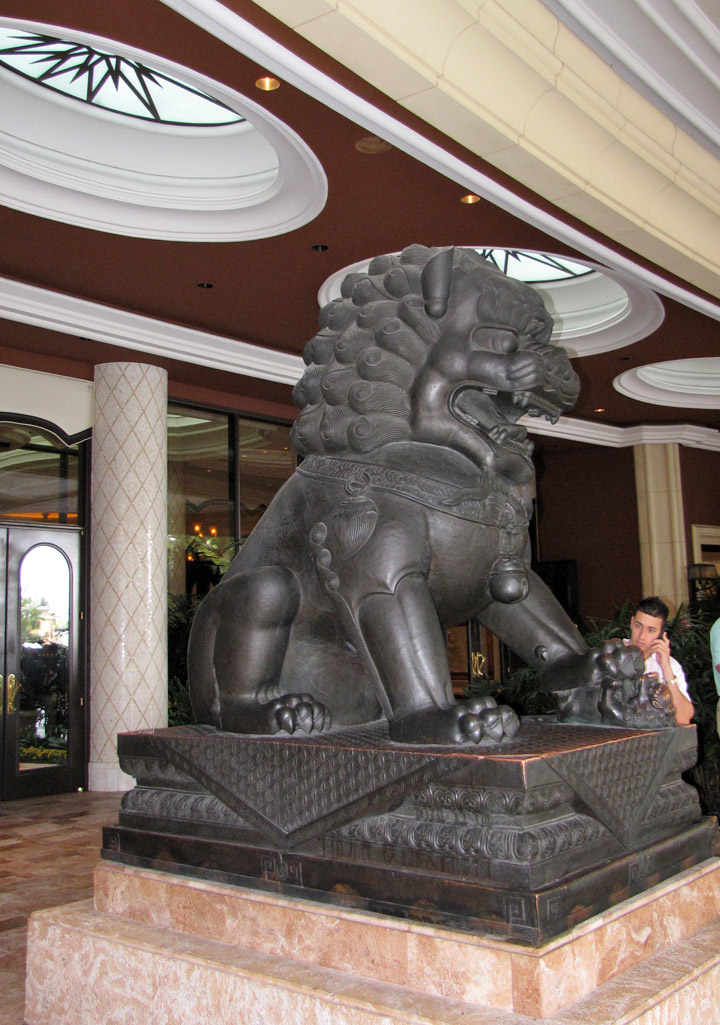 Wynn Las Vegas LLC contracted with Marnell Corrao Associates on June 4, 2002 to design and build the resort. The original name for the project was "Le RÍve" but was changed to "Wynn Las Vegas" well before the project was complete. The original name lives on in the stage production. Built at a cost of US$2.7 billion, it was the largest privately-funded construction project in the nation. This compares with the budget for reconstruction with the World Trade Center site which at that time was projected to be $1.7 billion.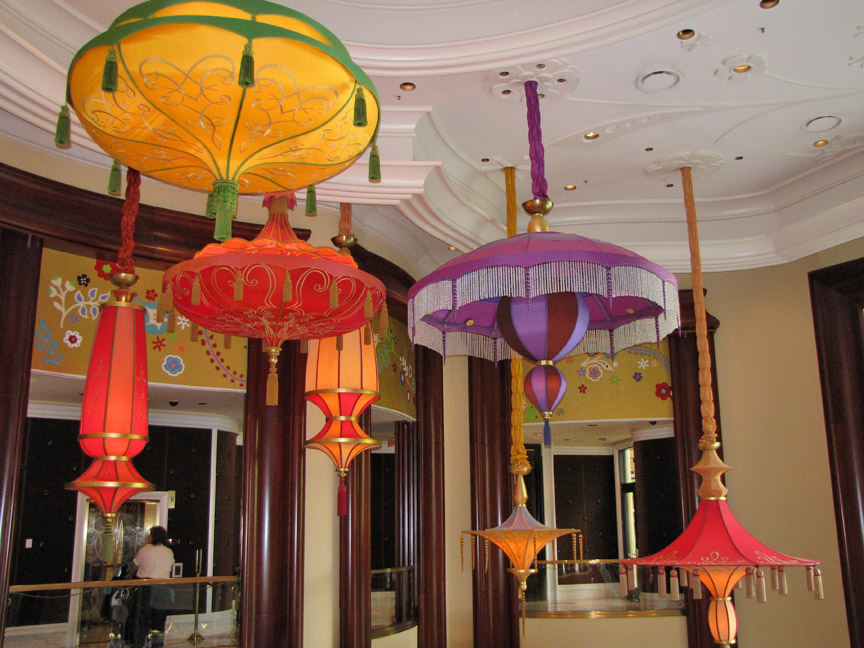 The historic Desert Inn Golf Course was rebuilt while the hotel was being constructed. The course is now known as Wynn Golf Course.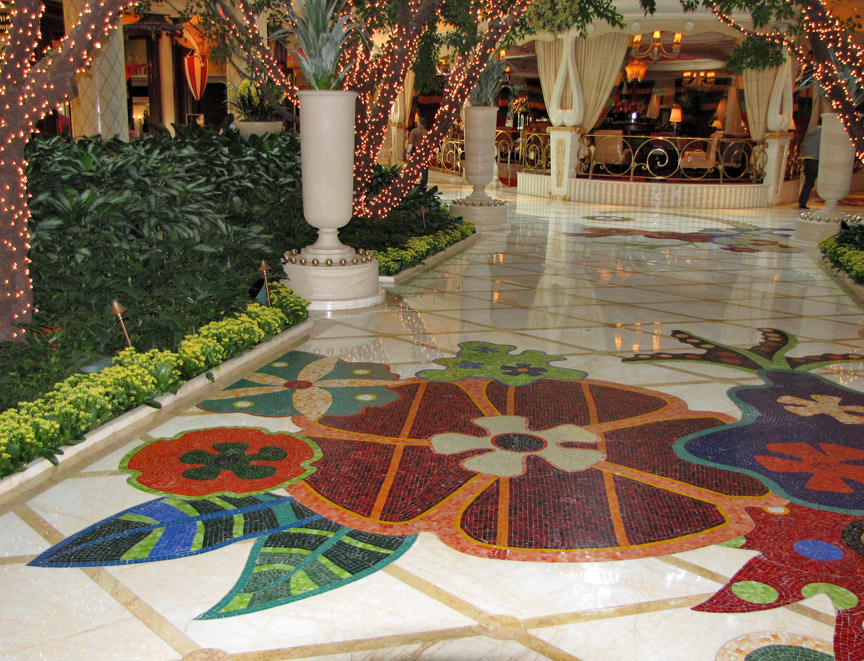 Early advertising for the resort featured exterior images of the hotel tower, with Steve Wynn standing on the roof, just above his signature logo. The initial commercial aired in some local spots during the 2005 Super Bowl, and eventually national spots as opening drew near. A "teaser" website for the resort included both the commercial and a "making-of" video.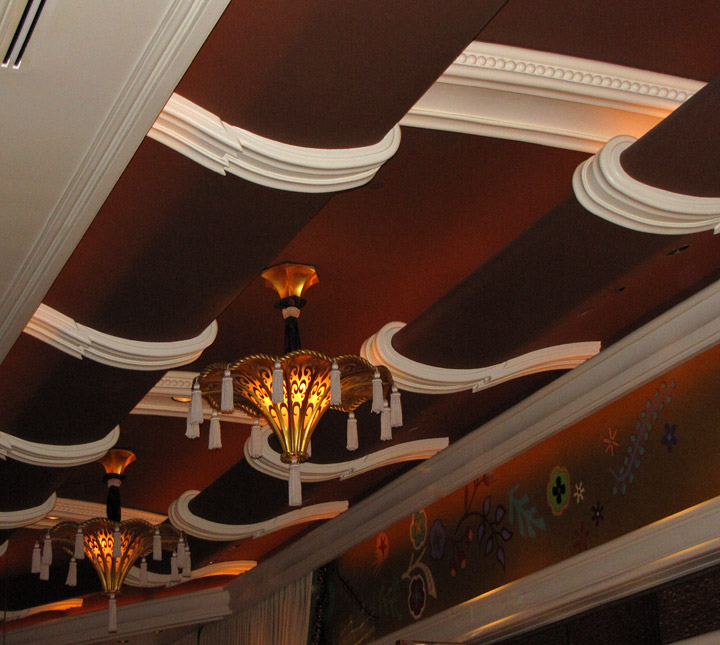 Wynn Las Vegas opened on April 28, 2005, Wynn's wife's birthday, the 55th Anniversary of the opening of the original Desert Inn, and five years from the day Steve Wynn purchased the site.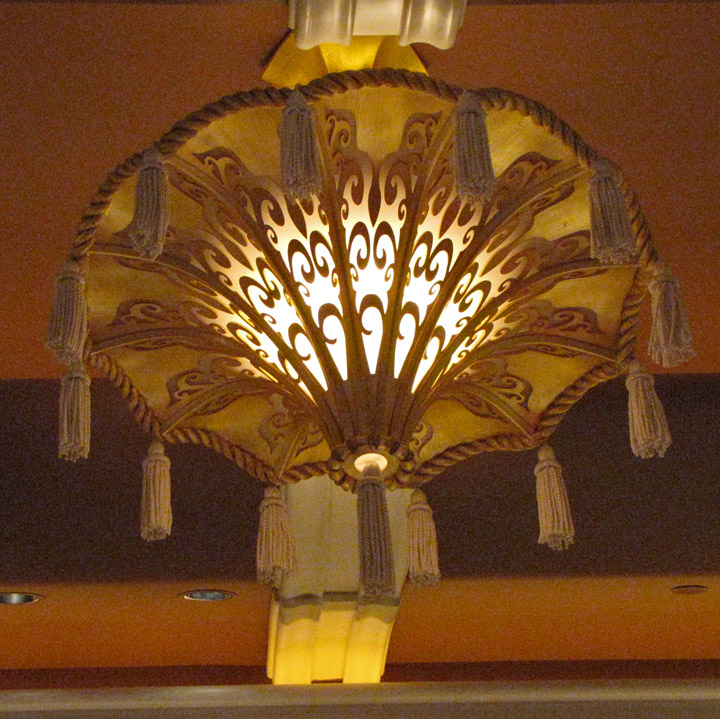 On May 12 and 13, 2007, Wynn dealers voted 444-149 in favor of representation by the Transportation Workers Union. The vote is a result of controversial policy changes made by Wynn to share tips with floor staff.
Text from Wikipedia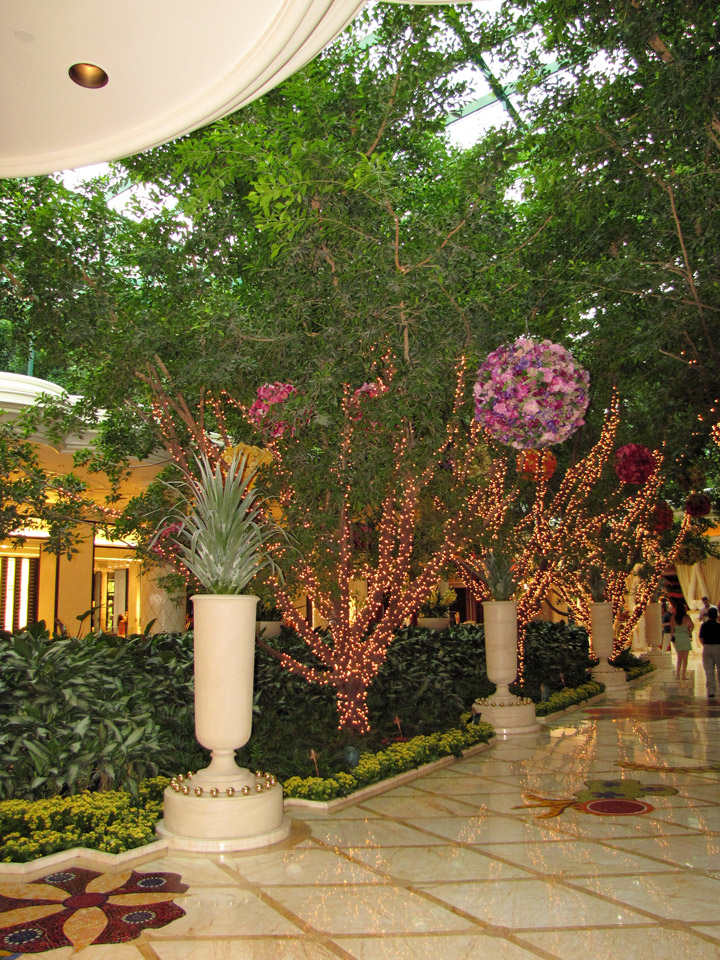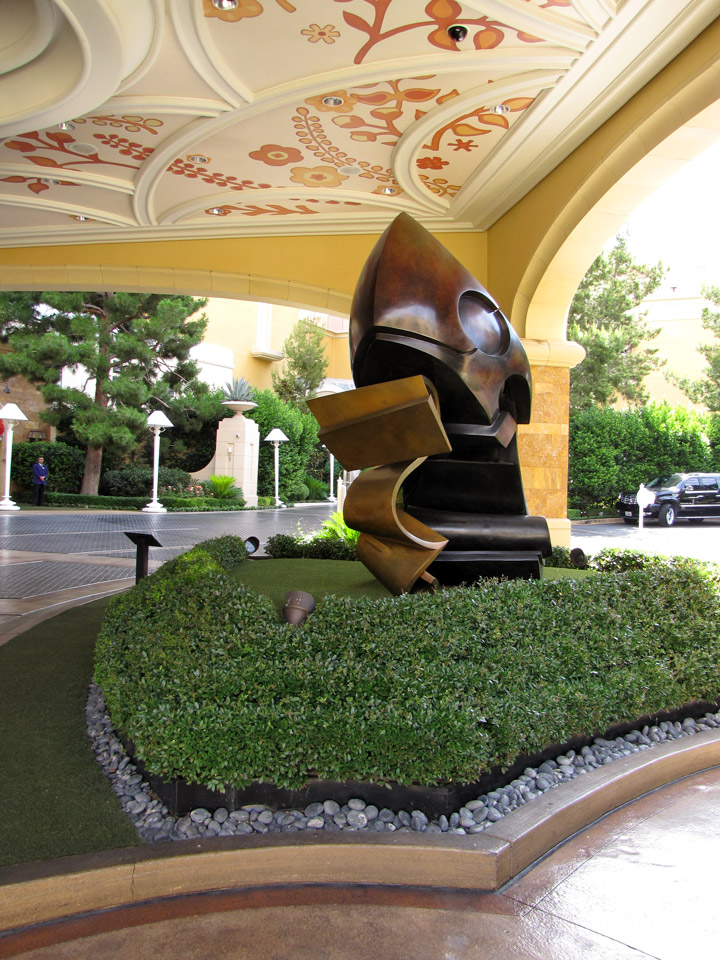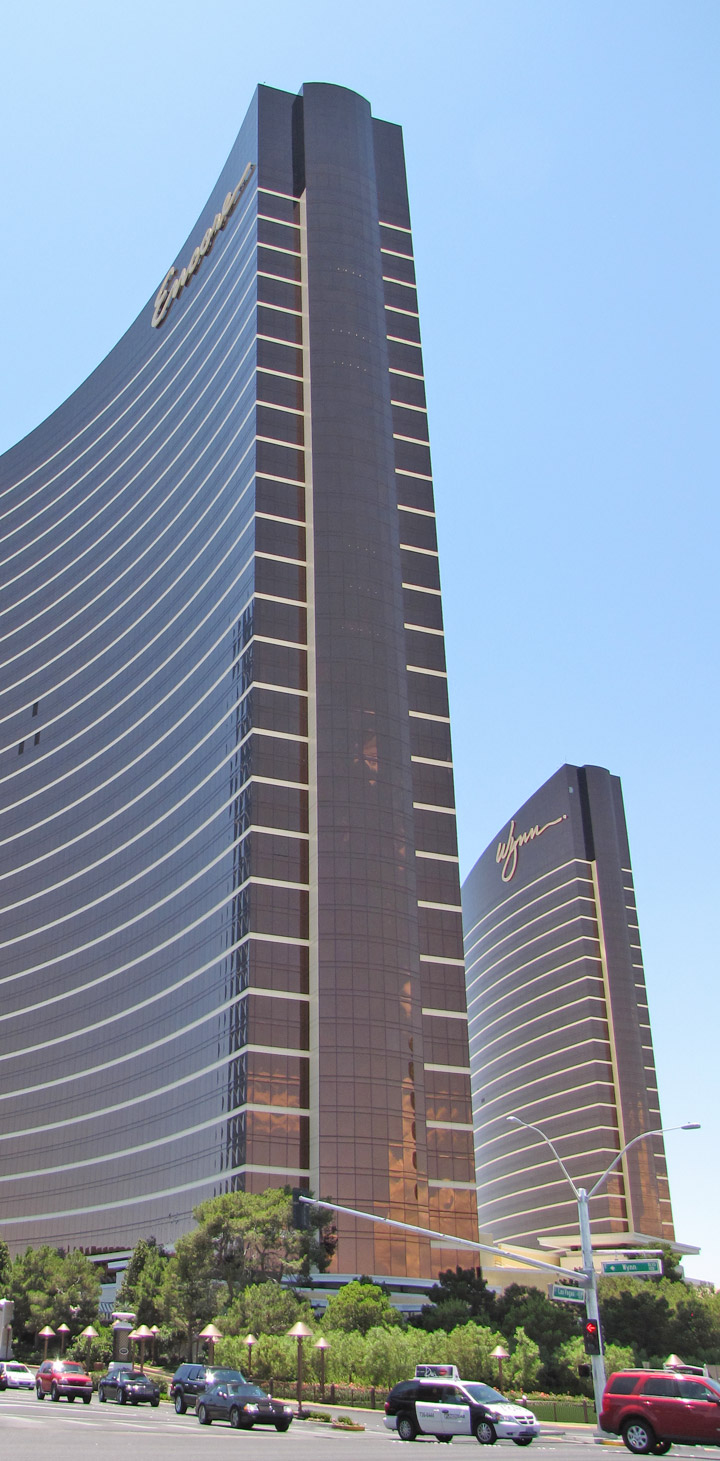 ---
---