Asmat Art
Michael Rockefeller
Michael Clark Rockefeller (born 1938 - presumed dead November 17, 1961), was the youngest son of New York Governor (later Vice President) Nelson Aldrich Rockefeller and Mary Todhunter Rockefeller and a fourth generation member of the Rockefeller family. He disappeared during an expedition in the Asmat region of southwestern New Guinea.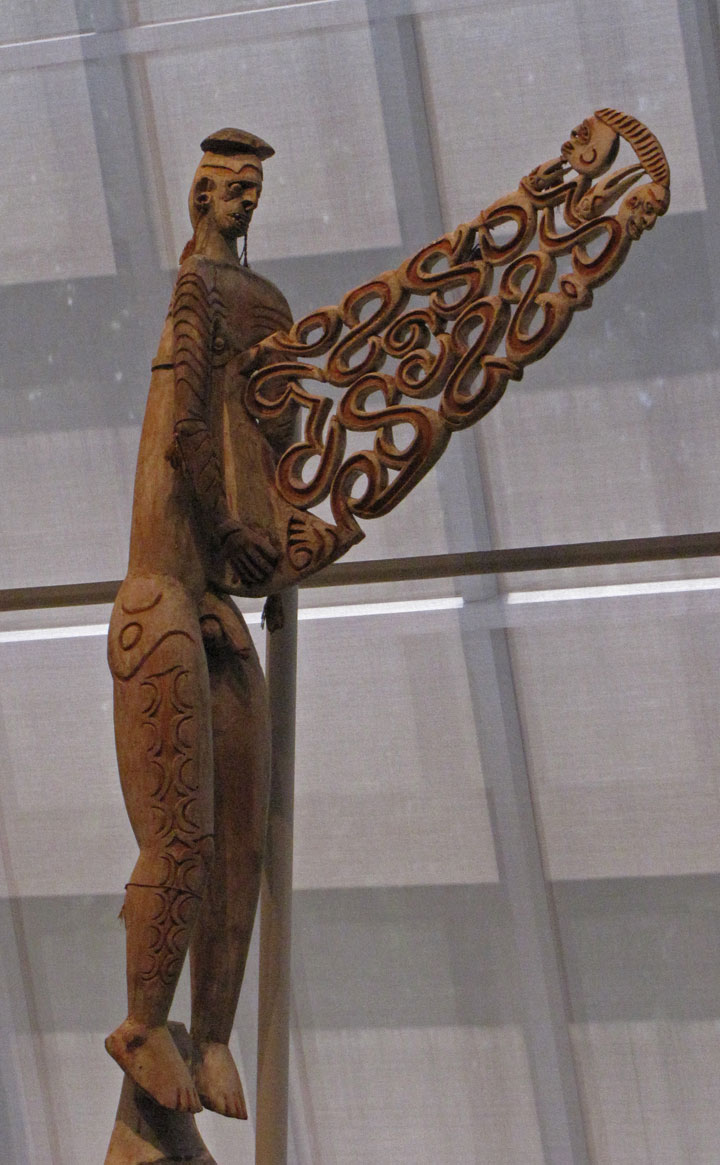 After attending The Buckley School in New York, Rockefeller graduated from Harvard University cum laude in 1960, served for six months as a private in the U.S. Army, then went on an expedition for Harvard's Peabody Museum of Archaeology and Ethnology which studied the Dani tribe of western New Guinea. The expedition produced Dead Birds, an ethnographic documentary film produced by Robert Gardner, and for which Rockefeller was the sound recordist. Rockefeller and a friend briefly left the expedition to study the Asmat tribe of southern New Guinea. After returning home with the Peabody expedition, Rockefeller returned to New Guinea to study the Asmat and collect Asmat art.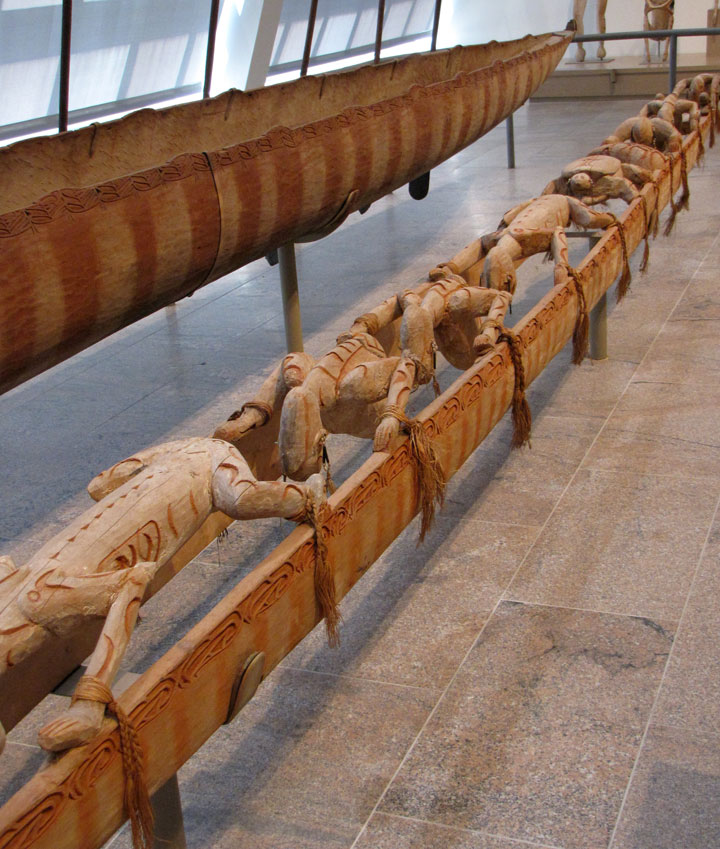 "It's the desire to do something adventurous," he explained, "at a time when frontiers, in the real sense of the word, are disappearing."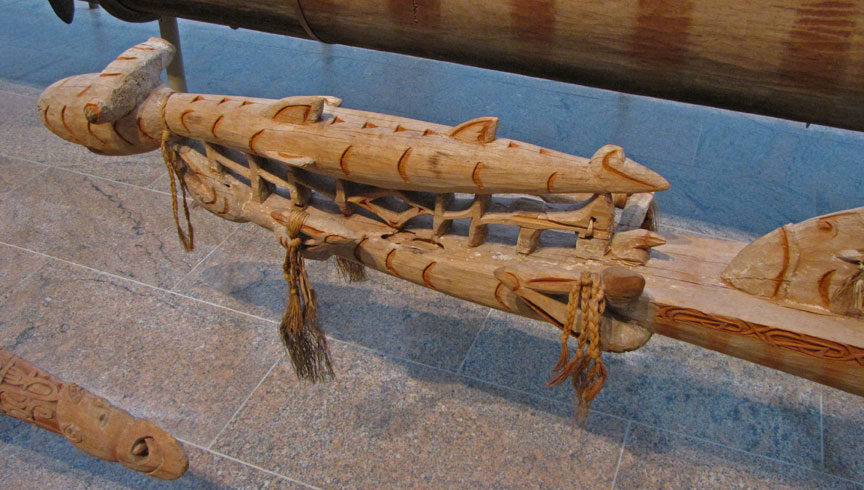 On November 17, 1961, Rockefeller and Dutch anthropologist René Wassing were in a 40-foot dugout canoe about three miles from shore when their double pontoon boat was swamped and overturned. Their two local guides swam for help, but it was slow in coming. After drifting for some time, Rockefeller said to Wassing "I think I can make it" and swam for shore. Wassing was rescued the next day, while Rockefeller was never seen again, despite an intensive and lengthy search effort. At the time, Rockefeller's disappearance was a major world news item. His body was never found. He was declared legally dead in 1964.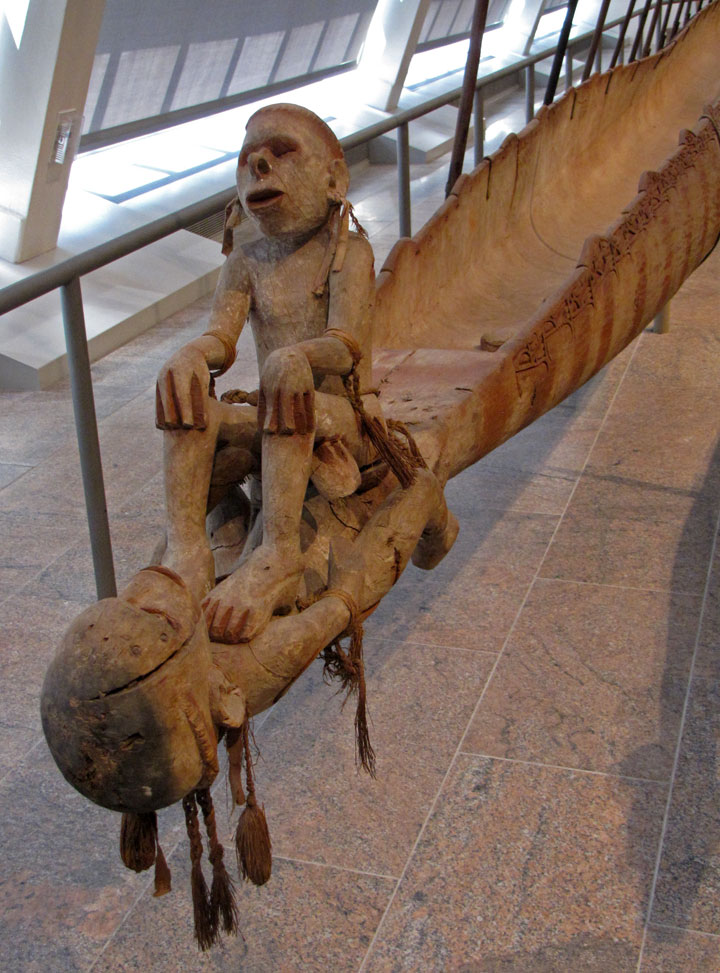 Most believe that Rockefeller either drowned or was attacked by a shark or crocodile. Because headhunting and cannibalism were still present in some areas of Asmat in 1961, some have speculated that Rockefeller was killed and eaten by local people.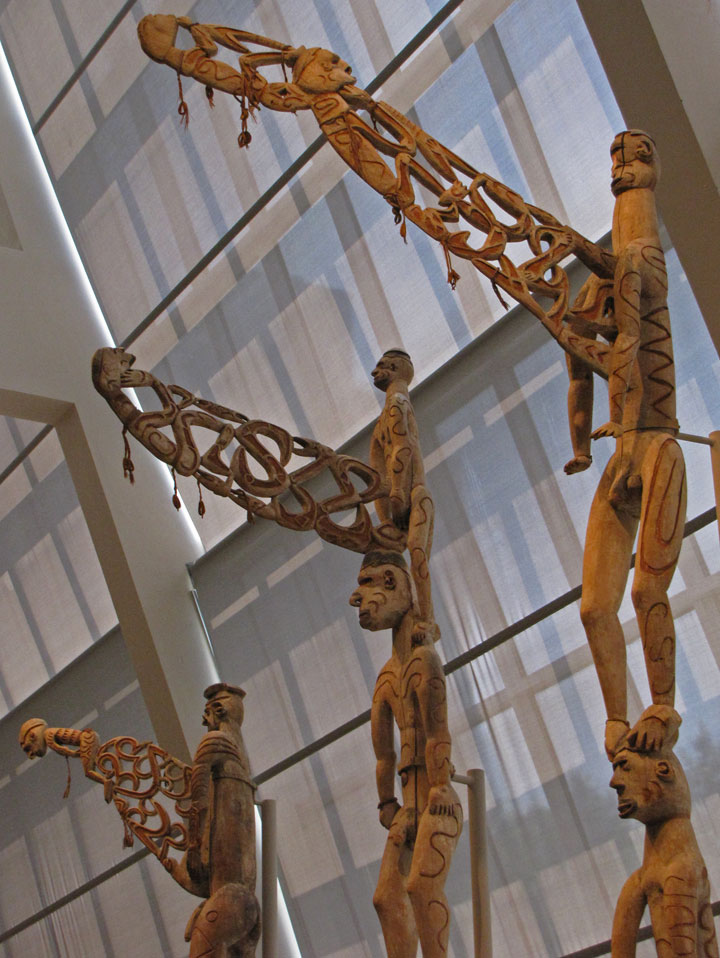 In 1969, the journalist Milt Machlin traveled to New Guinea to investigate Rockefeller's disappearance. He dismissed reports of Rockefeller's living as a captive or as a Kurtz-like figure in the jungle, but concluded that there was circumstantial evidence to support the idea that he was killed. Several leaders of Otsjanep village, where Rockefeller likely would have arrived had he made it to shore, were killed by a Dutch patrol in 1958, and thus would have some rationale for revenge against someone from the "white tribe." Neither cannibalism nor headhunting in Asmat were indiscriminate, but rather were part of a tit-for-tat revenge cycle, and so it is possible that Rockefeller found himself the inadvertent victim of such a cycle started by the Dutch patrol.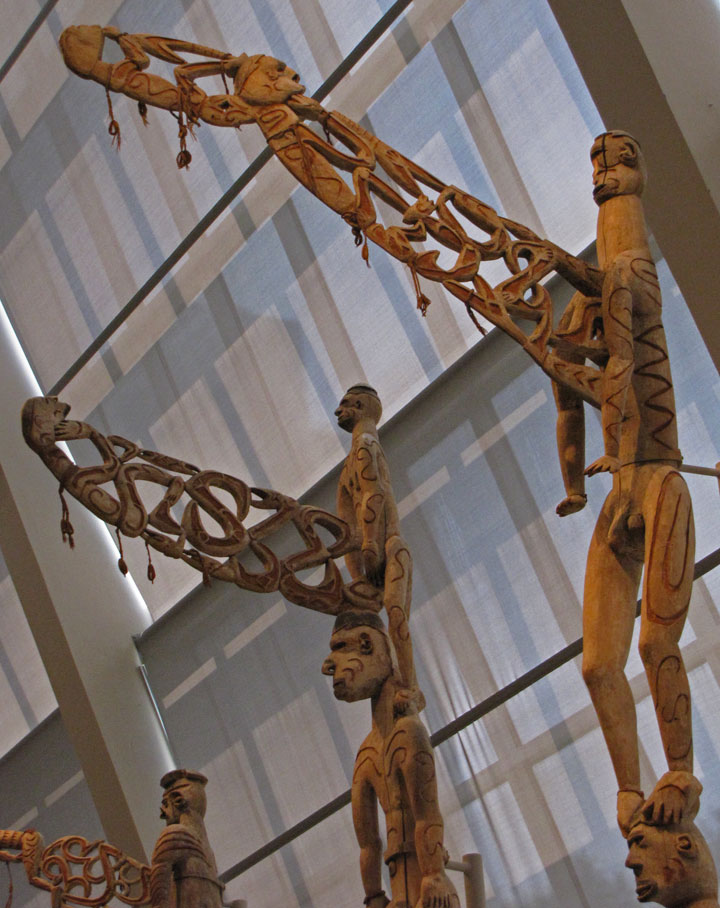 A book called Rocky Goes West by author Paul Toohey claims that, in 1979, Rockefeller's mother hired a private investigator to go to New Guinea and try to resolve the mystery of his disappearance. The reliability of the story has been questioned, but Toohey claims that the private investigator swapped a boat engine for the skulls of the three men that a tribe claimed were the only white men they had ever killed. The investigator returned to New York and handed these skulls to the family, convinced that one of them was the skull of Rockefeller. If this event did actually occur, the family has never commented on it. There was, however, a report on the History Channel program "Vanishings" that Rockefeller's mother did pay a $250,000 reward to the investigator which was offered for final proof whether or not Michael Rockefeller was alive or dead.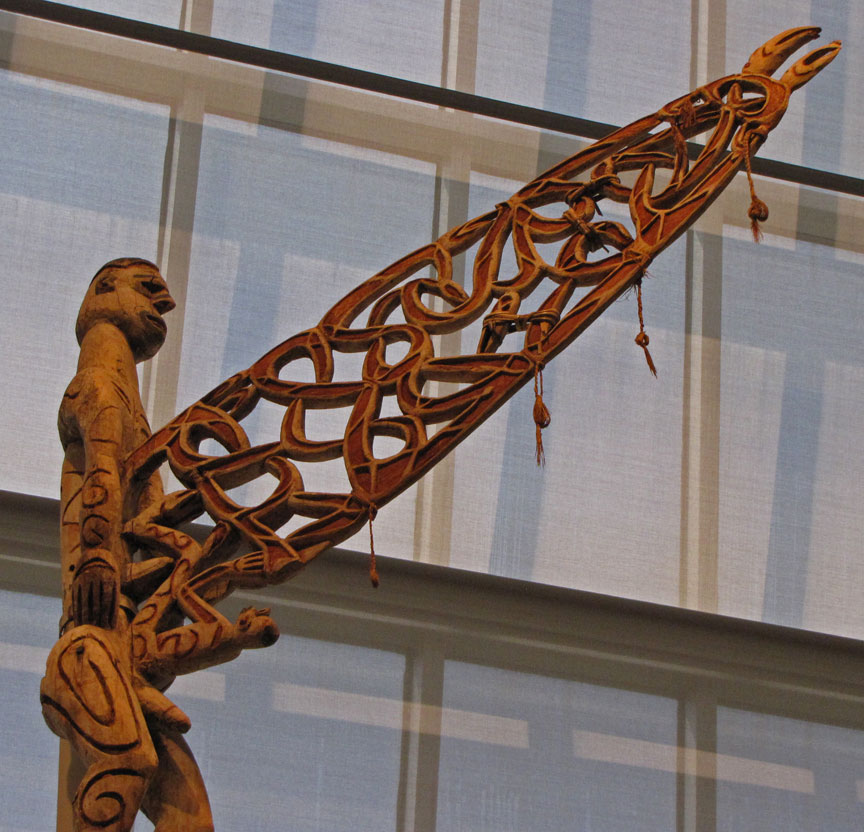 Many of the Asmat artifacts Rockefeller collected are part of the Michael C. Rockefeller collection at the Metropolitan Museum of Art in New York City. The Peabody Museum is currently exhibiting 3,500 pictures taken by Rockefeller during the New Guinea expedition.
Text from Wikipedia
---
Asmat People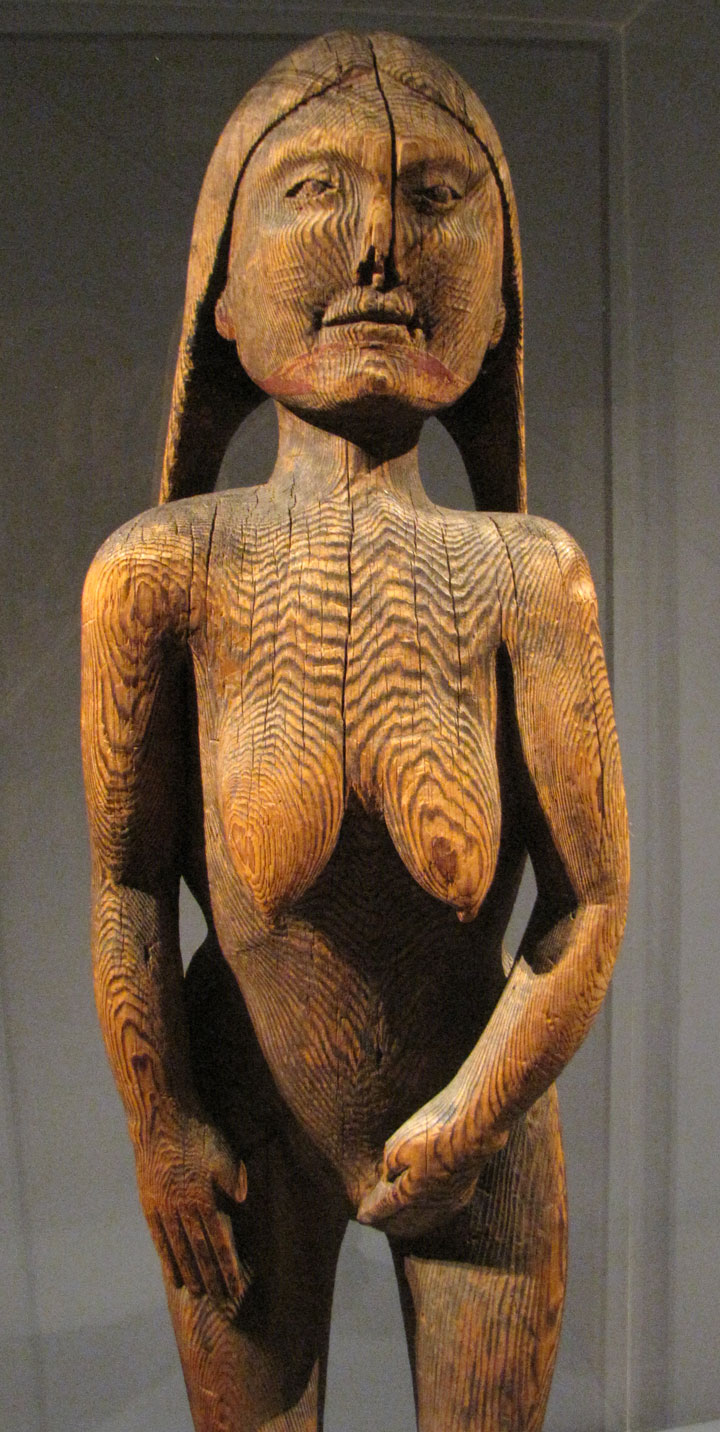 The Asmat are an ethnic group of New Guinea, residing in the Papua province of Indonesia. Possessing one of the most well-known and vibrant woodcarving traditions in the Pacific, their art is sought by collectors worldwide. The Asmat inhabit a region on the island's southwestern coast bordering the Arafura Sea, with lands totaling approximately 19,000 square kilometres and consisting of mangrove, tidal swamp, freshwater swamp, and lowland rainforest. The land of Asmat is located both within and adjacent to Lorentz National Park and World Heritage Site, the largest protected area in the Asia-Pacific region. The total Asmat population is estimated to be around 70,000. The term "Asmat" is used to refer both to the people and the region they inhabit.
Text from Wikipedia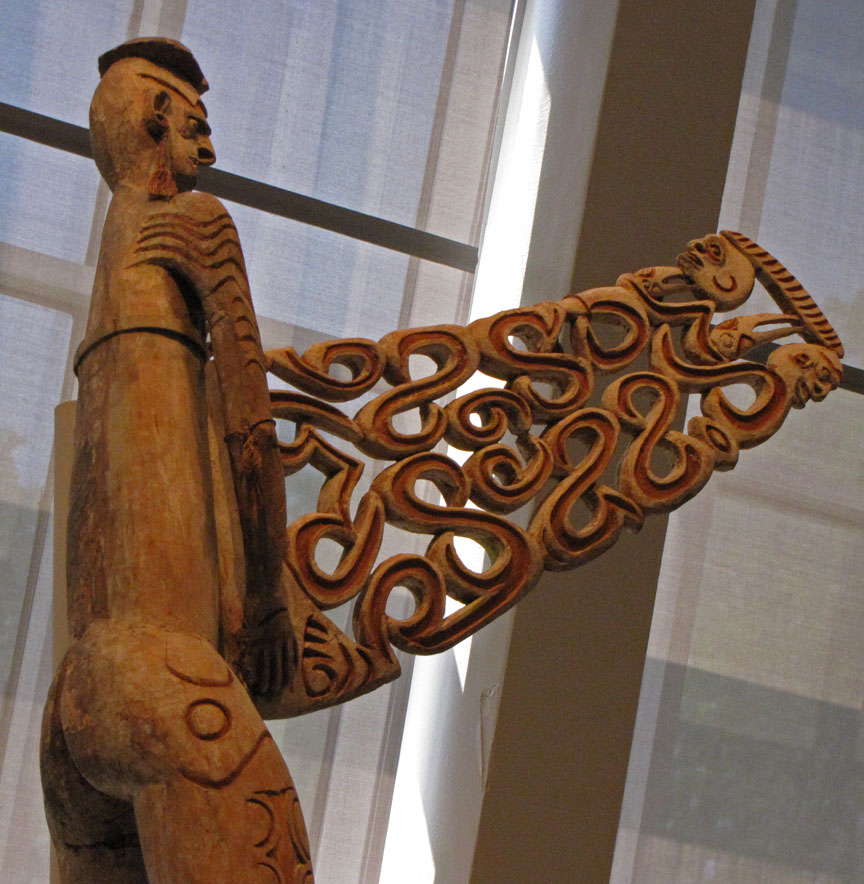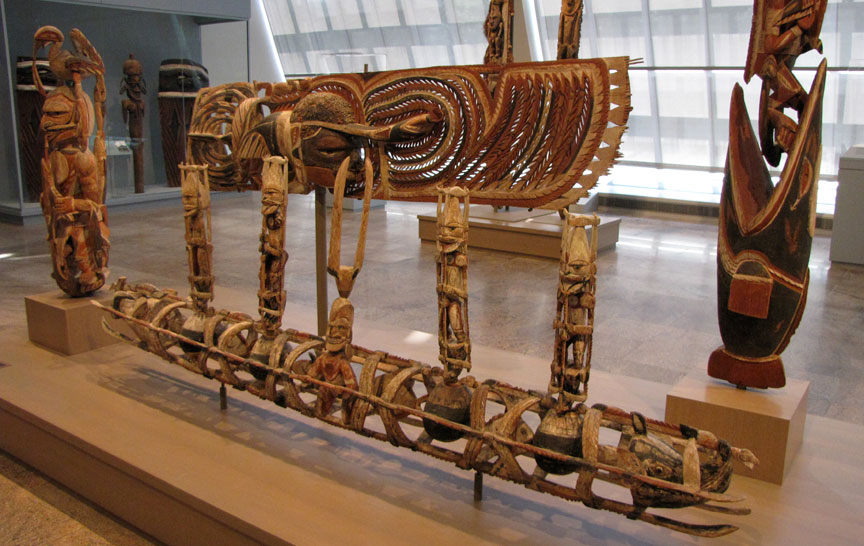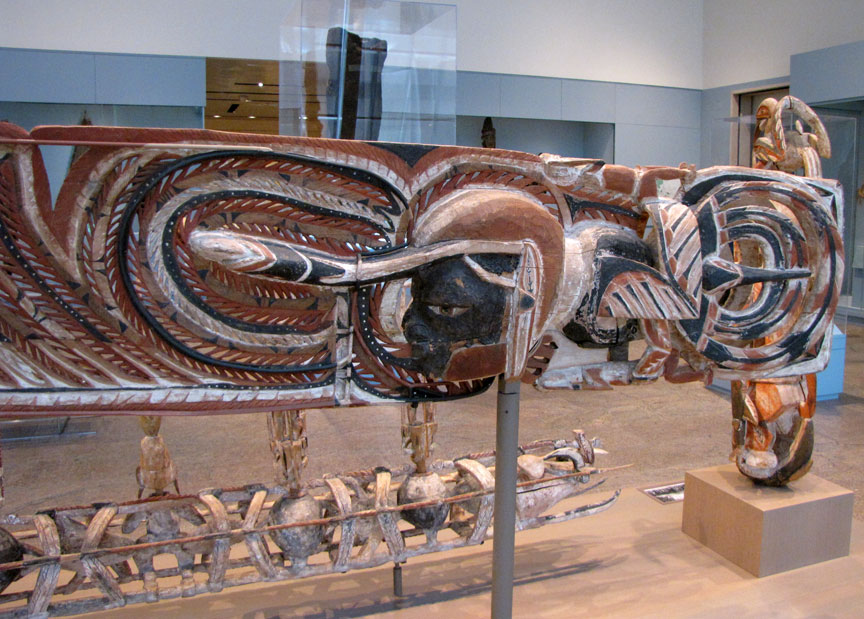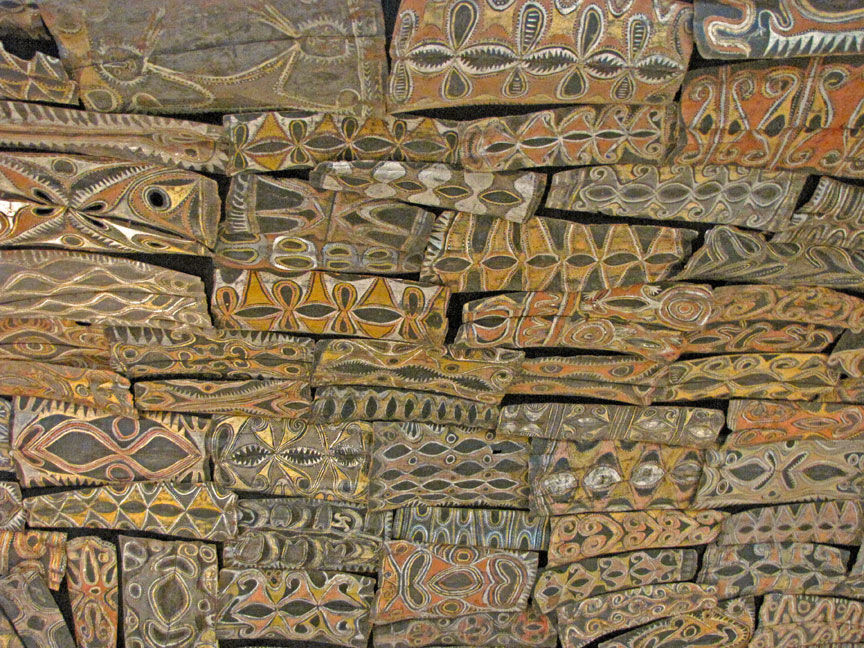 New Guinea art arranged like a inner roof of a HausTamboran
---
New Britain
mask
New Britain, or Niu Briten, is the largest island in the Bismarck Archipelago (named after Otto von Bismarck) of Papua New Guinea. It is separated from the island of New Guinea by the Dampier and Vitiaz Straits and from New Ireland by the St. George's Channel. The main towns of New Britain are Rabaul/Kokopo and Kimbe.
Text from Wikipedia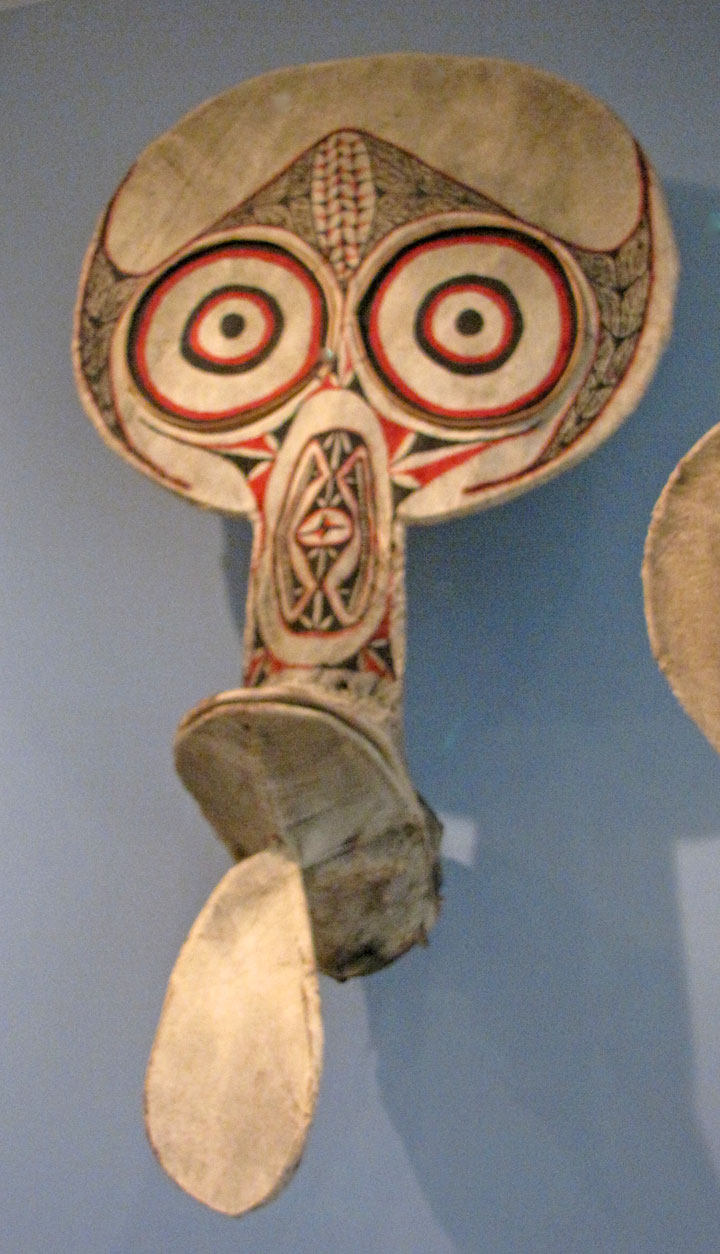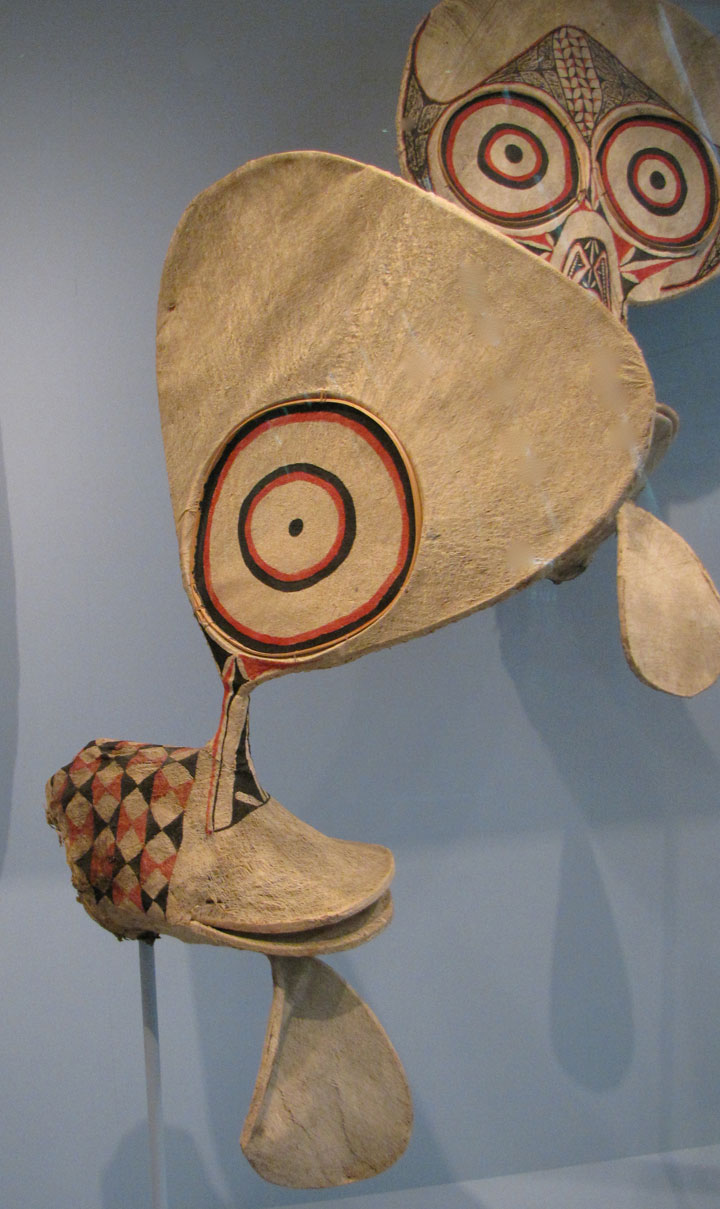 ---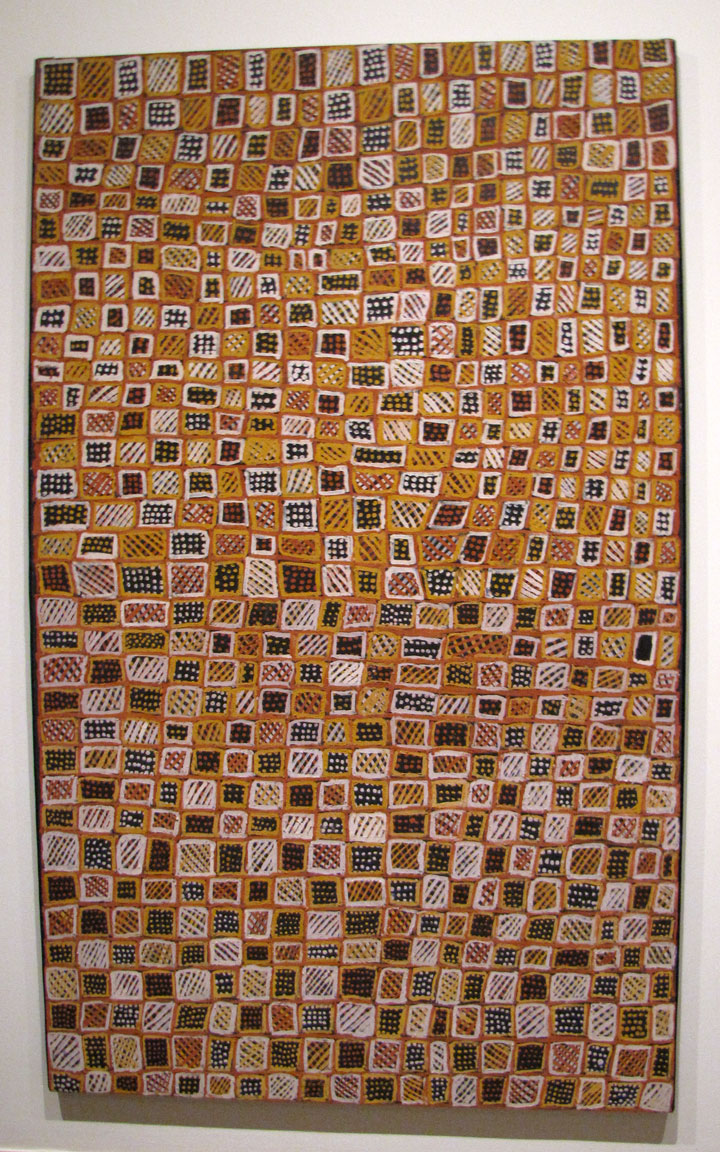 Aboriginal Art from nearby Northern Australia
---
---