My Favorite Foods
in New York City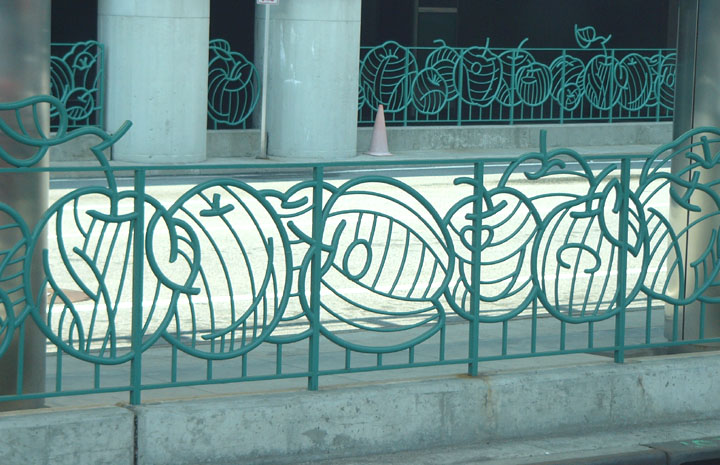 Big Apple railing
greeting one at La Guardia airport

Western Beef, in New York City?
---
My Favorite Delis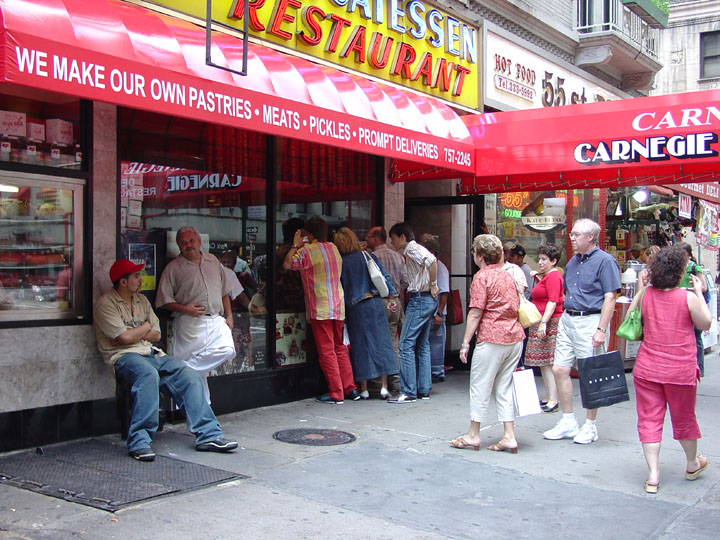 Carnegie Deli
(potential customers peering in to see the huge deli sandwiches)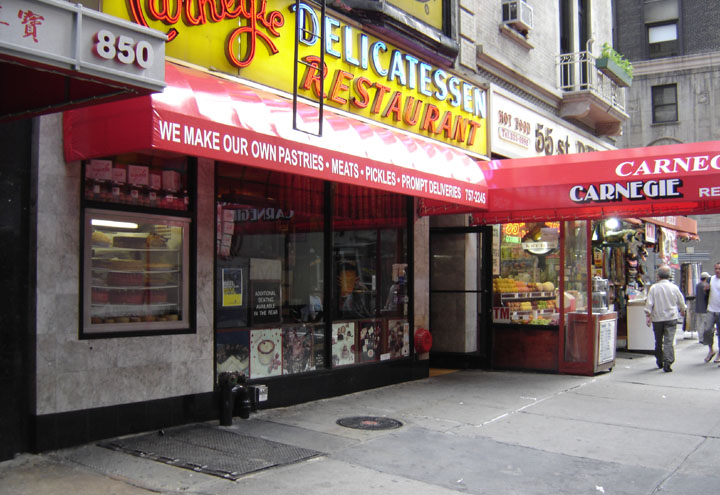 at Breakfast
My Favorite: "Cheese Blintz with applesauce for breakfast"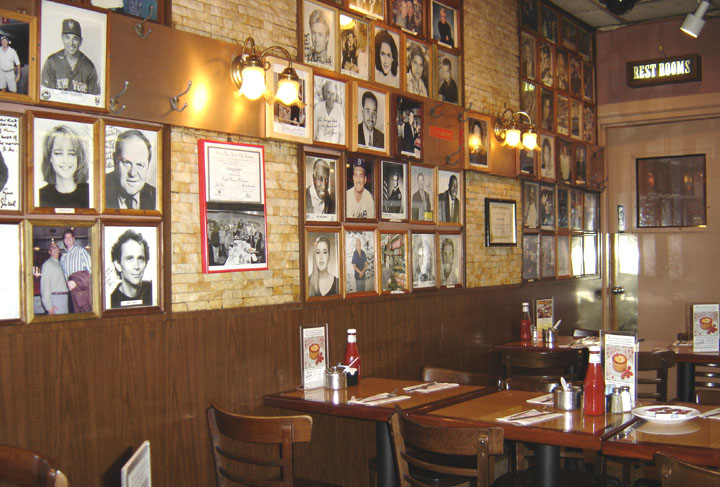 interior of Carnegie Deli
Cheesecake in the frosty window cooler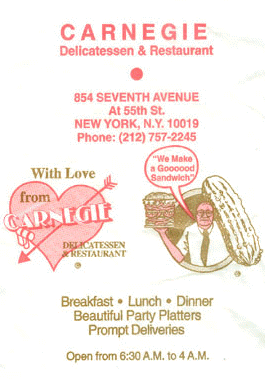 ---
My Favorite Lunch Deli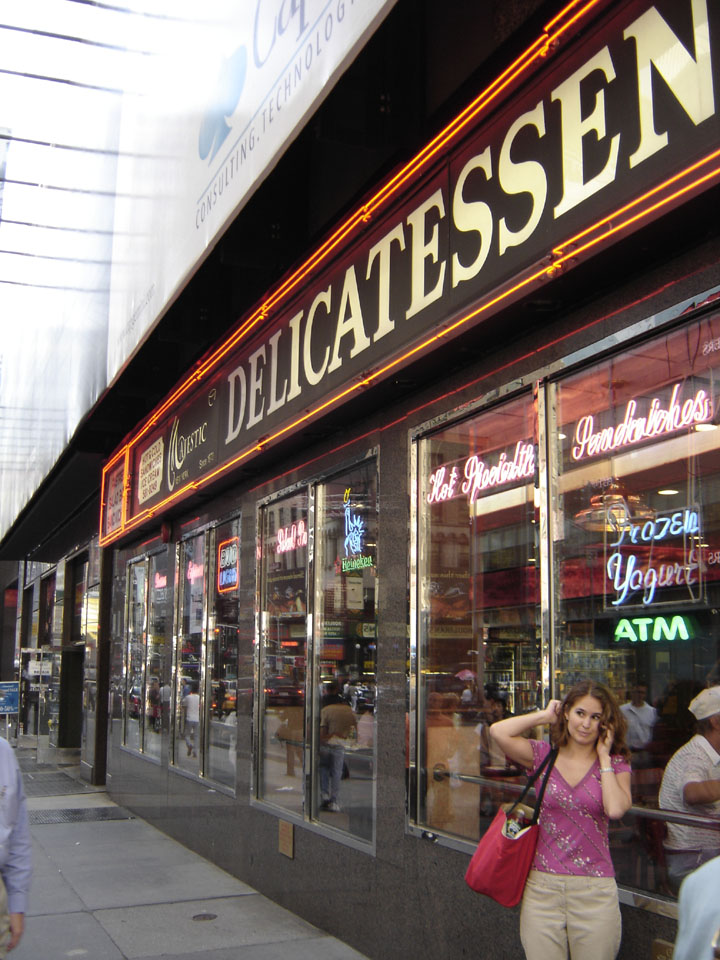 on Eighth Avenue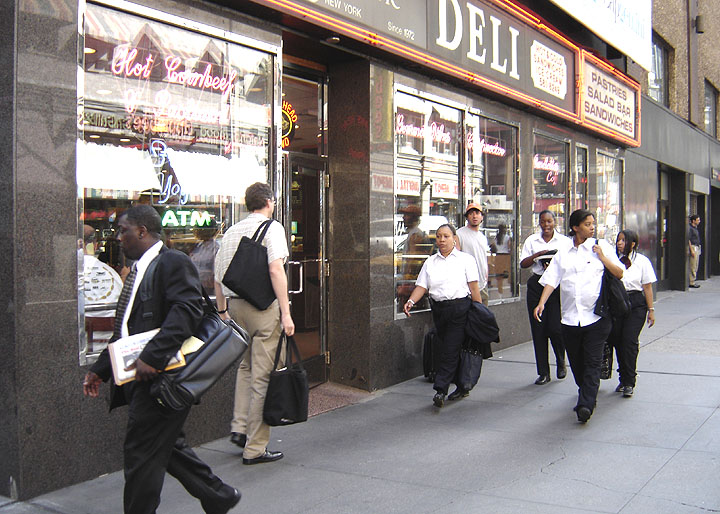 and 50th Street
My Lunch Favorite: "Hot Pastrami on Rye with mustard and a pickle"
---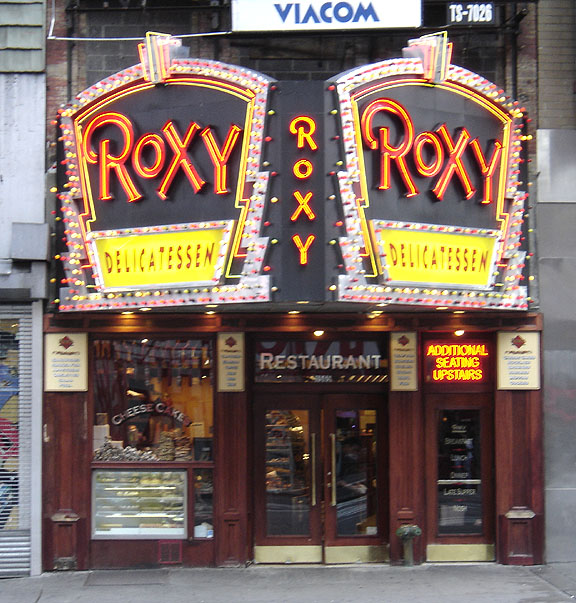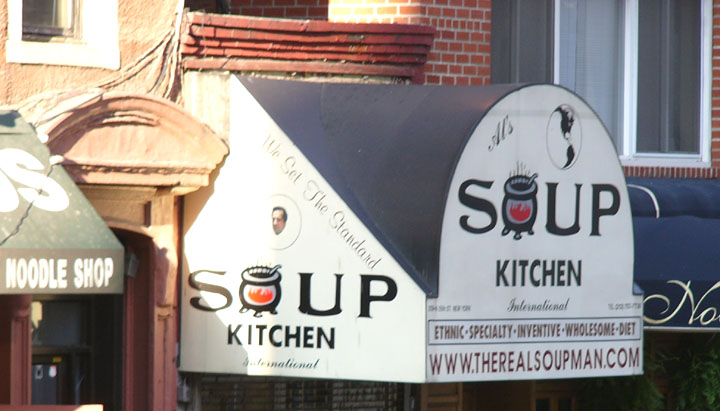 Soup Kitchen, famous from the Jerry Seinfeld show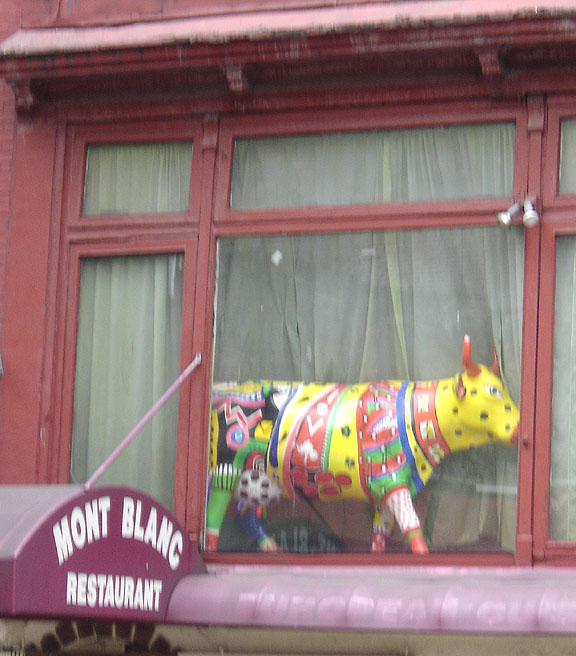 was this Cow stolen from Chicago?
---
Indian Restaurant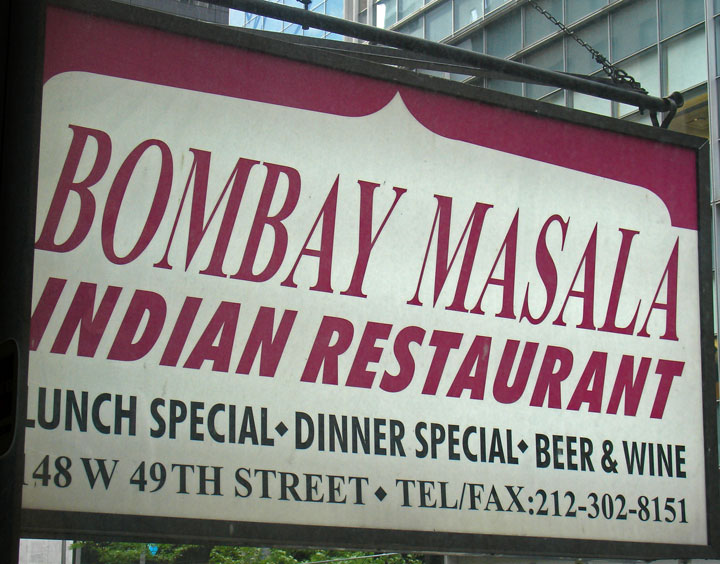 Bombay Masala Restaurantnt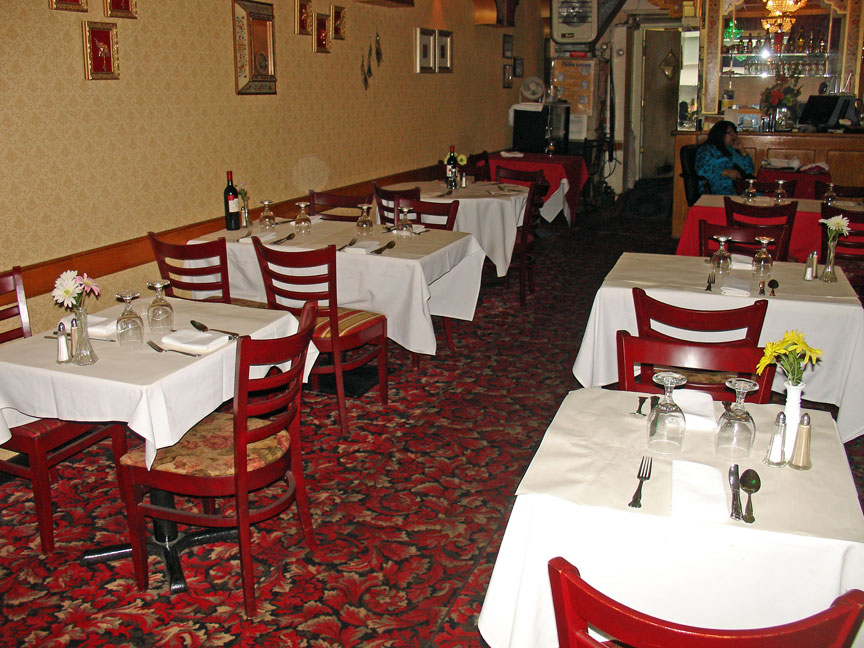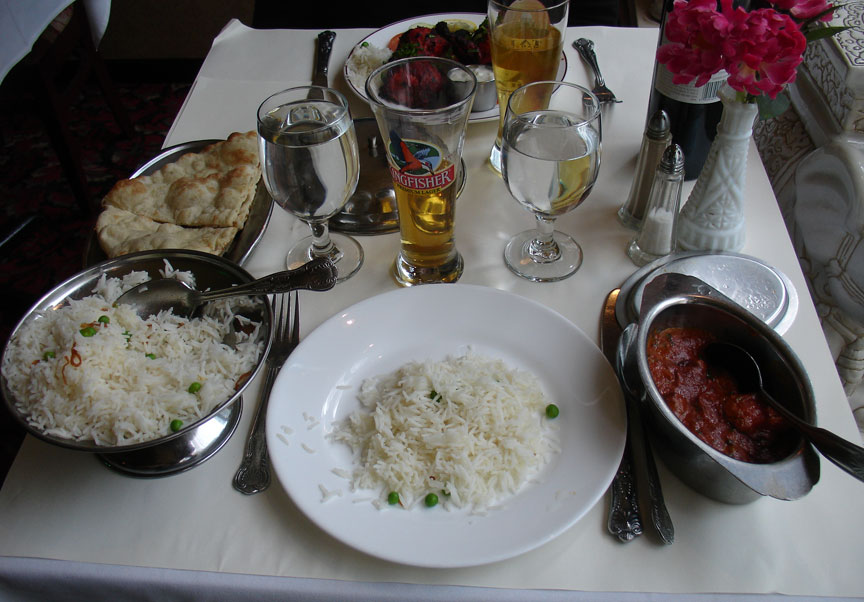 Rogan Josh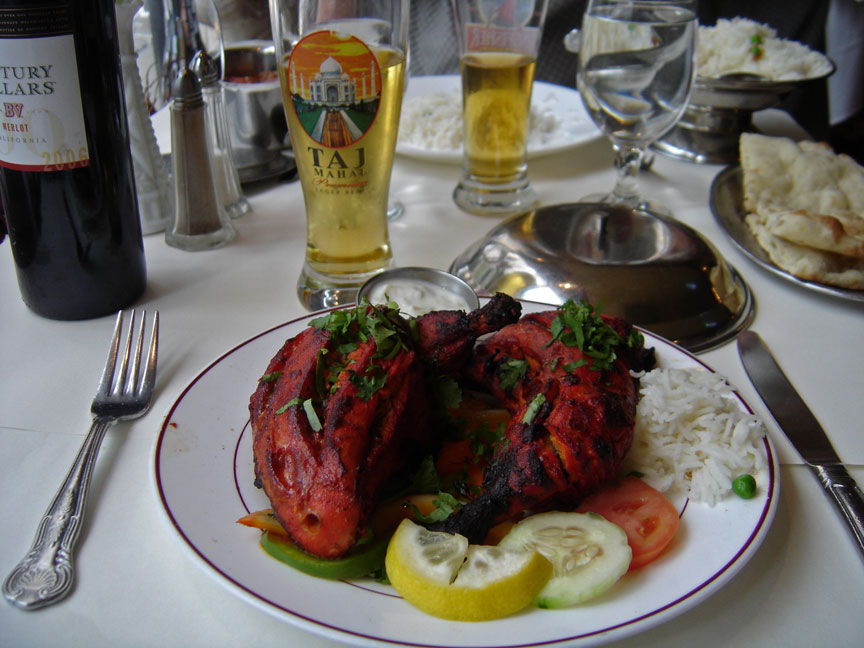 Tandoori chicken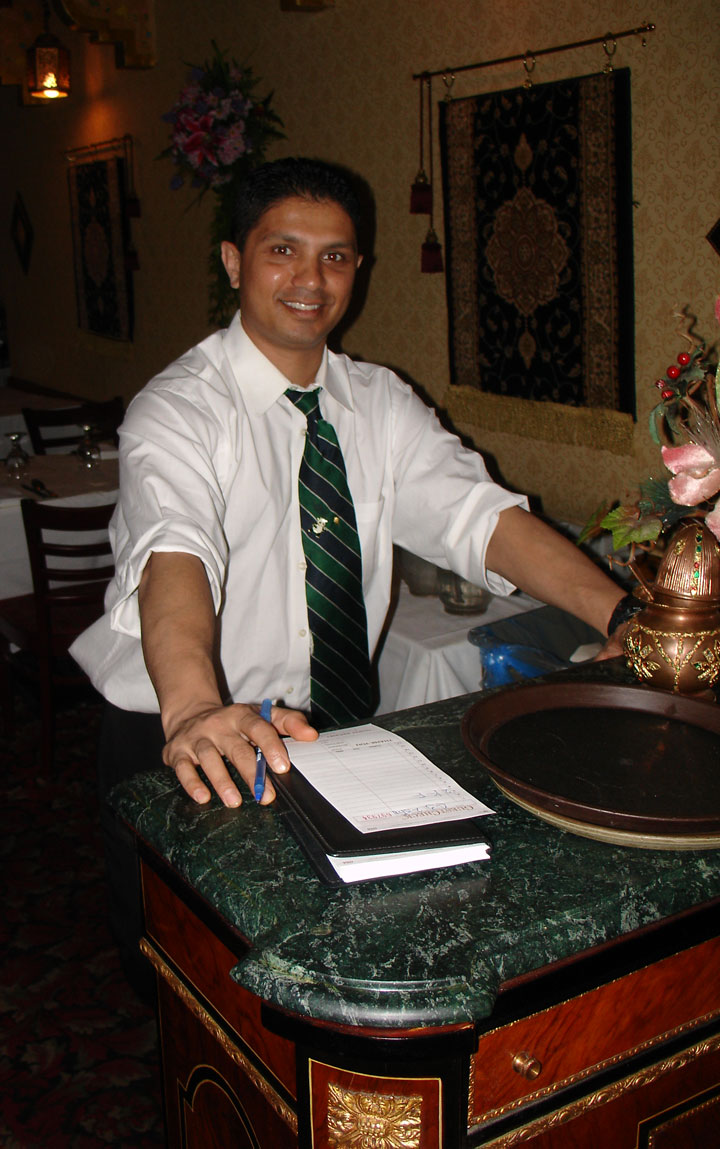 the host
---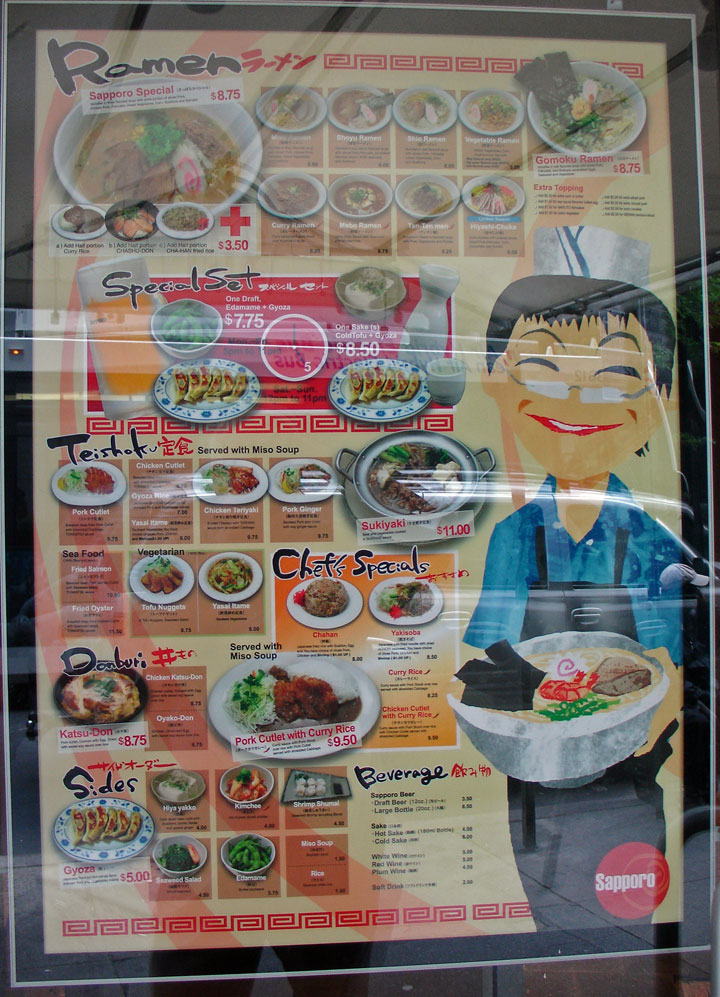 order by the illustration
---
Hershey on Times Square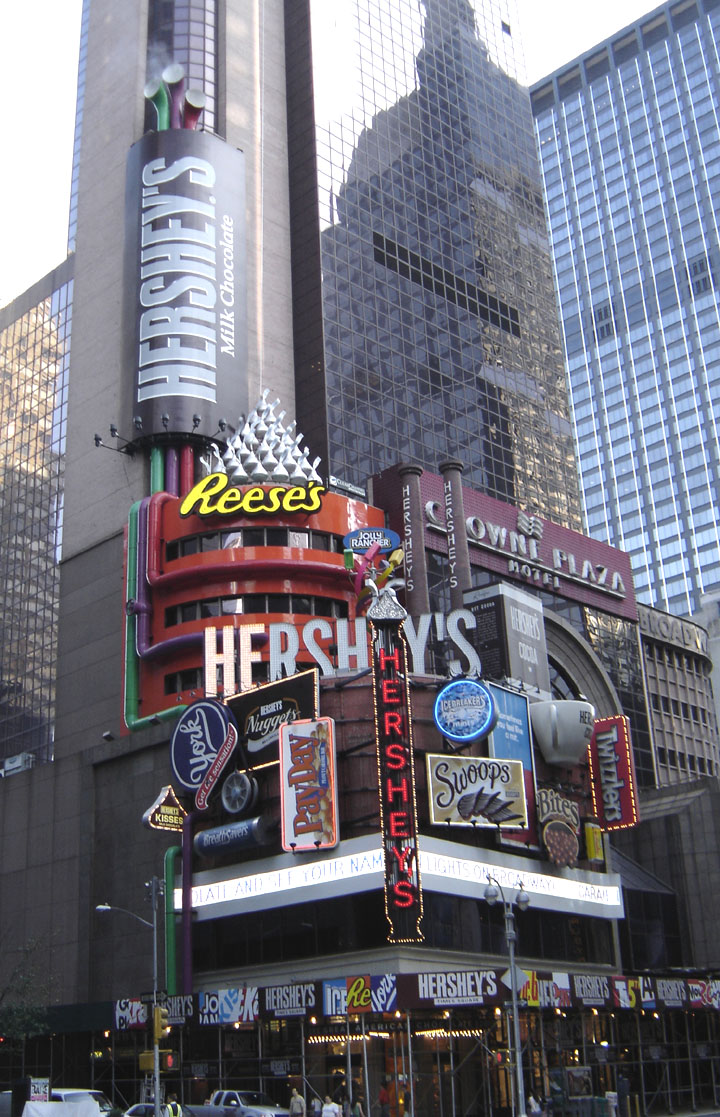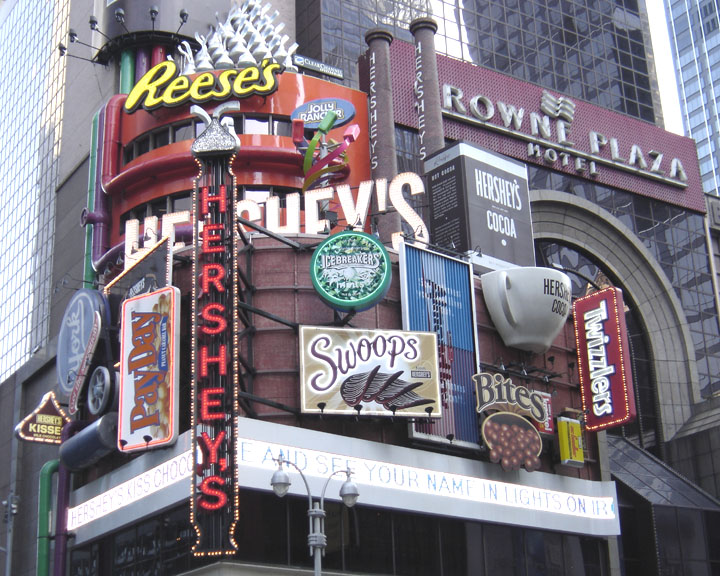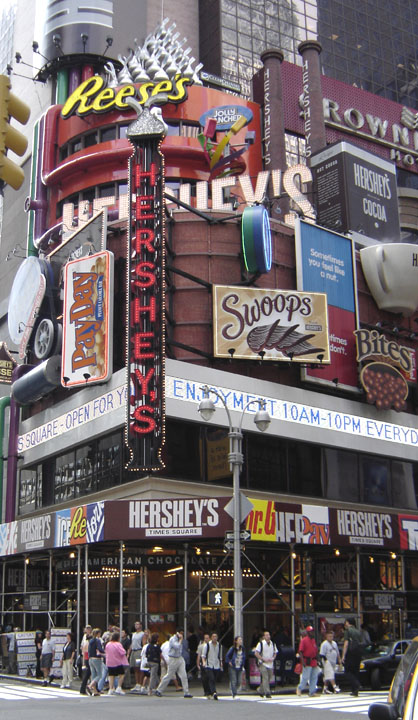 ---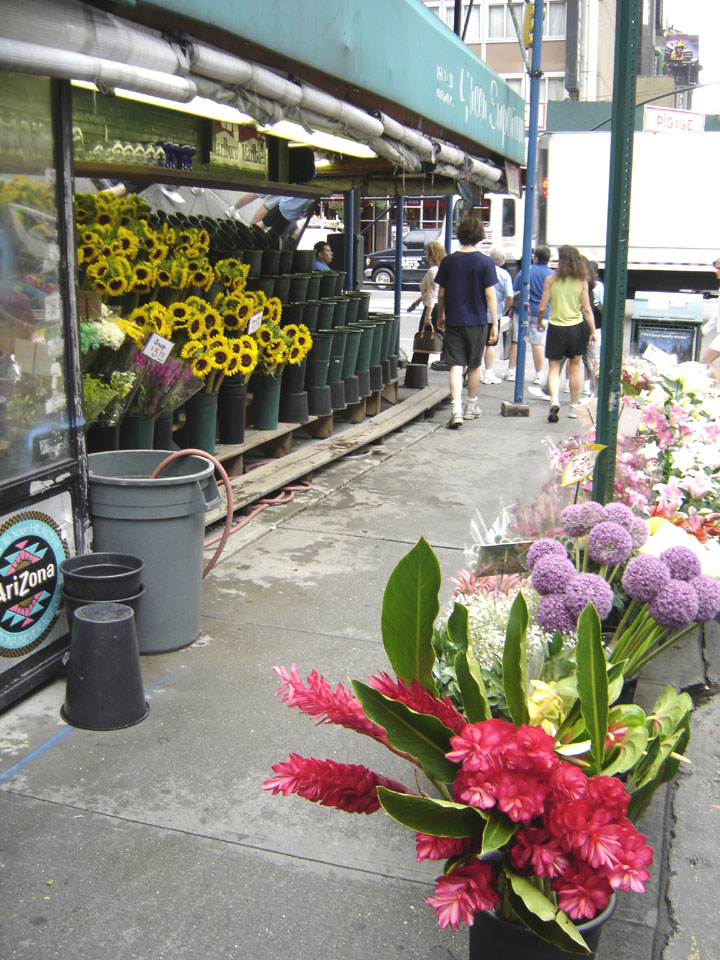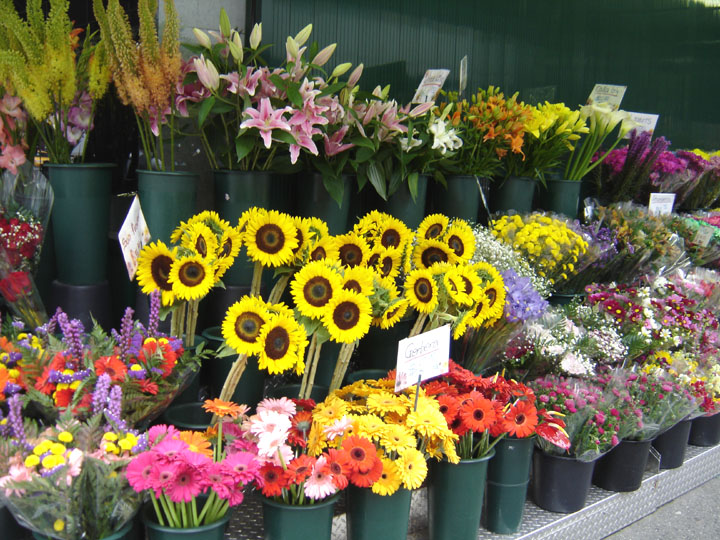 a flower shop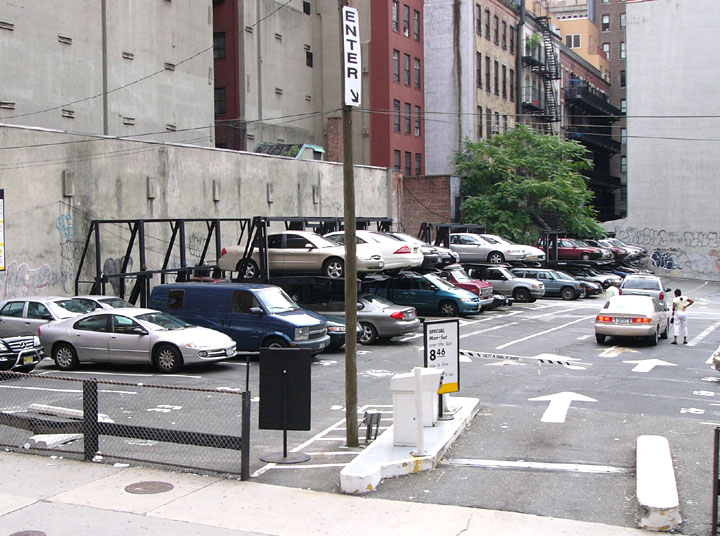 parking
"Can we put your car on the top deck?"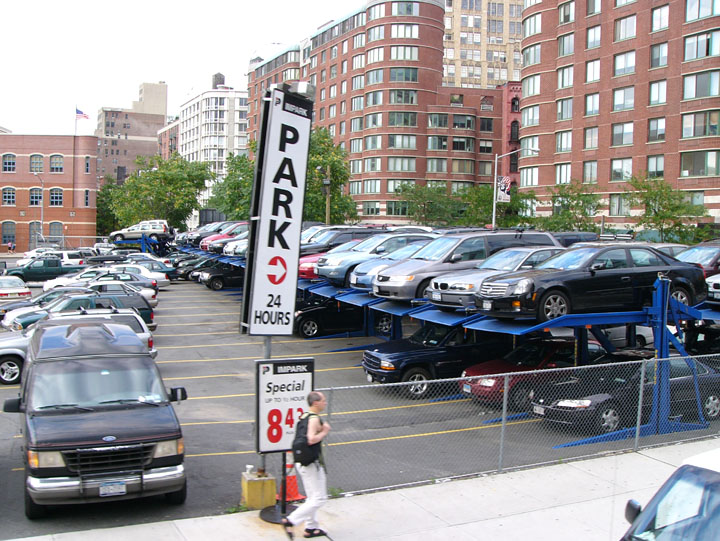 more high rise parking
---
---