Papua New Guinea
The People you meet along the road in the Highlands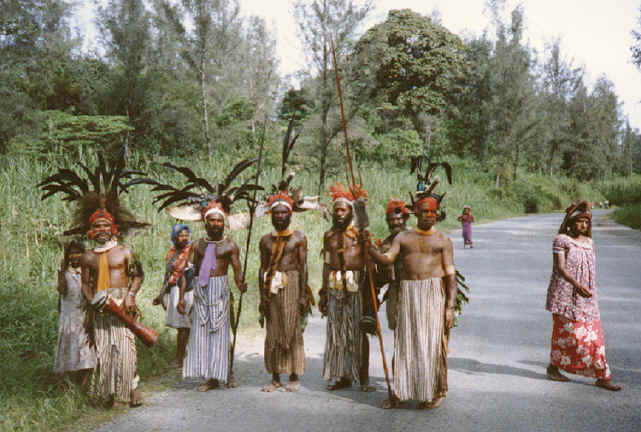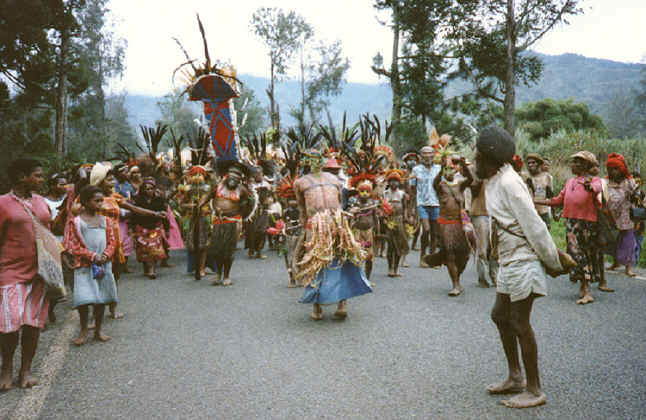 People of a village on the way to another village with gifts to "pay back" an obligation.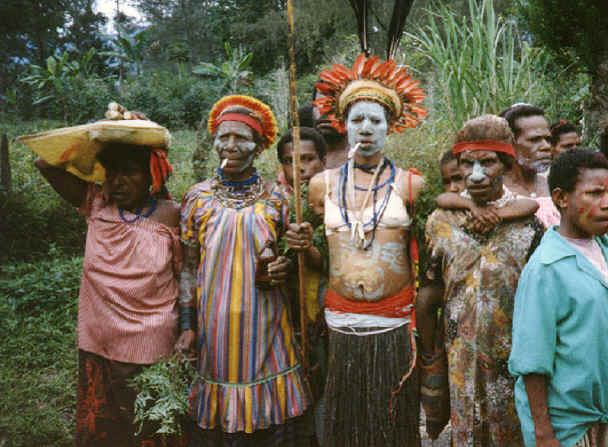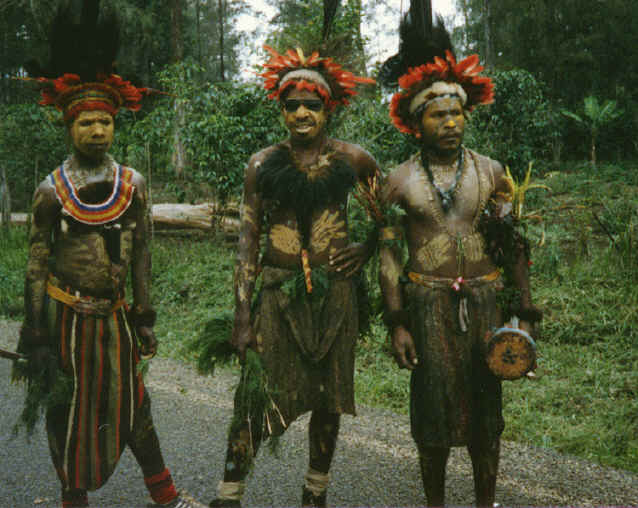 note the sunglasses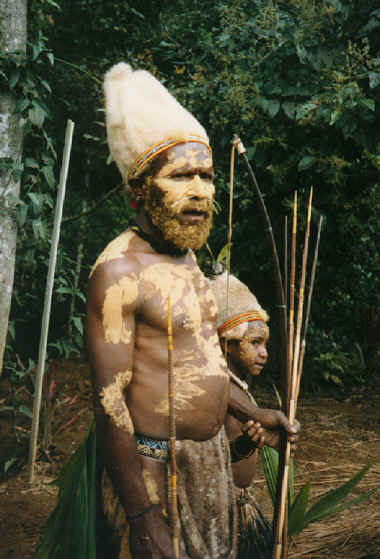 an archer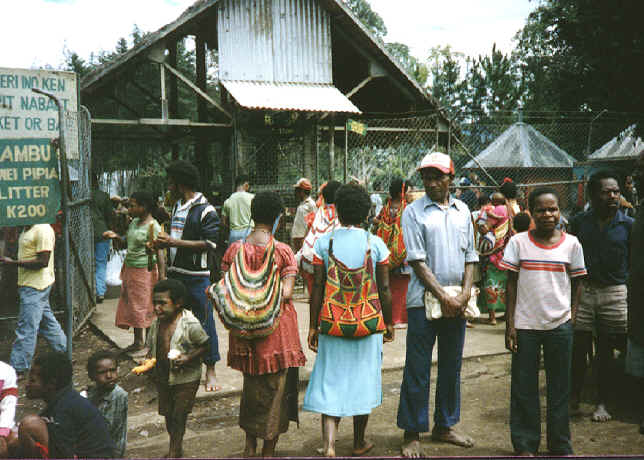 more bilums at the market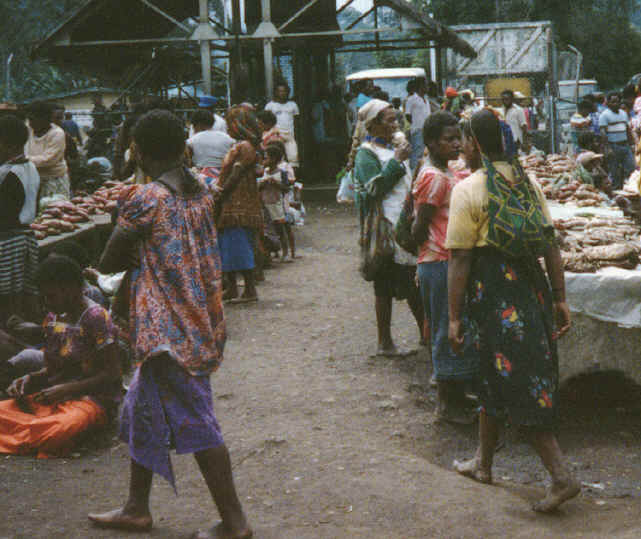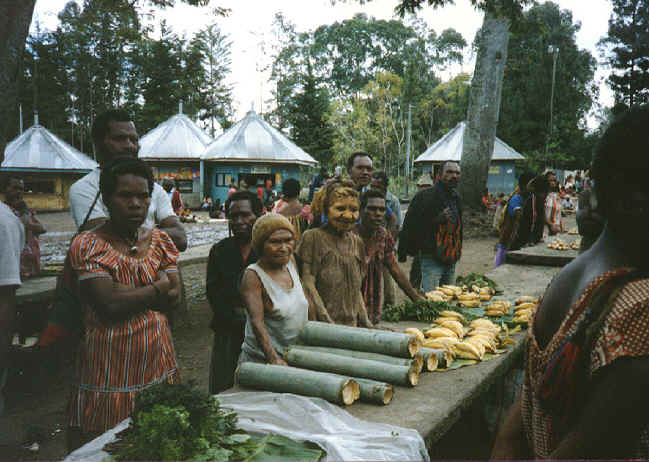 The woman with mud on the face is a recent widow.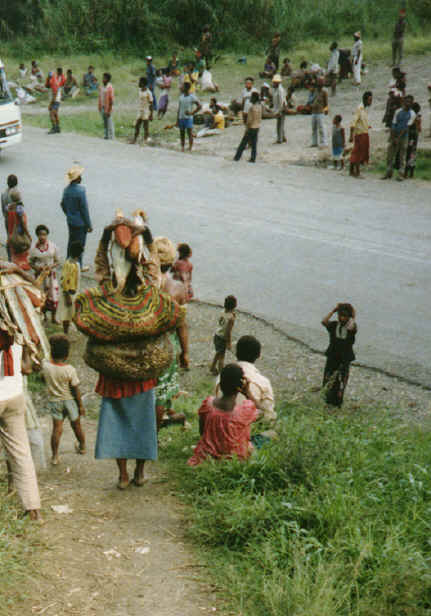 another bilum loaded with food stuffs
.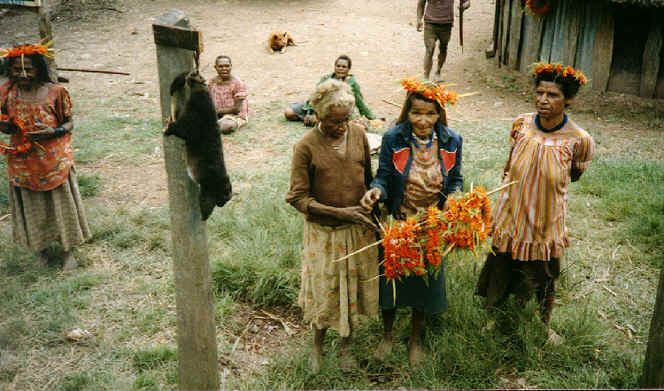 Want a head wreath?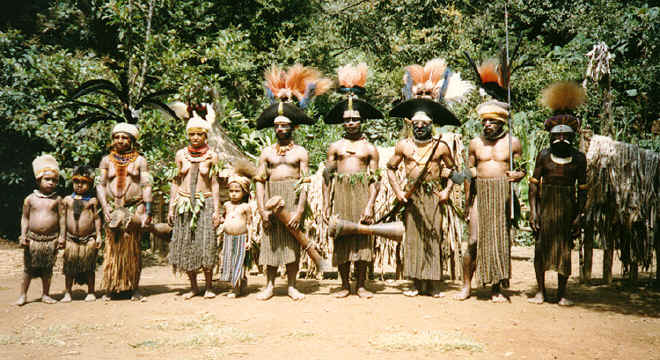 family group
More Photos of a Highland "Sing Sing"
Photos of the People you meet along the road
in the Highlands of Papua New Guinea

Photos of the Karawari river region
Photos of the Sepik river region
Photos of Chimbu and the "Mud Men"