Yang Ling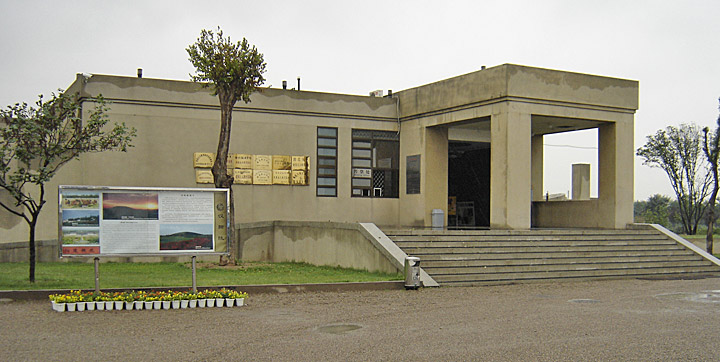 Archeological Exhibition Hall of Yang Ling
Yangling is the Mausoleum of LiuQi Emperor Jingdi the fourth emperor of the Western Han Dynasty, and his empress Wang. who were buried in the same tomb area but under separate mounds. It is situated on the Xianyang plains some 20 kilometers north of Xi'an.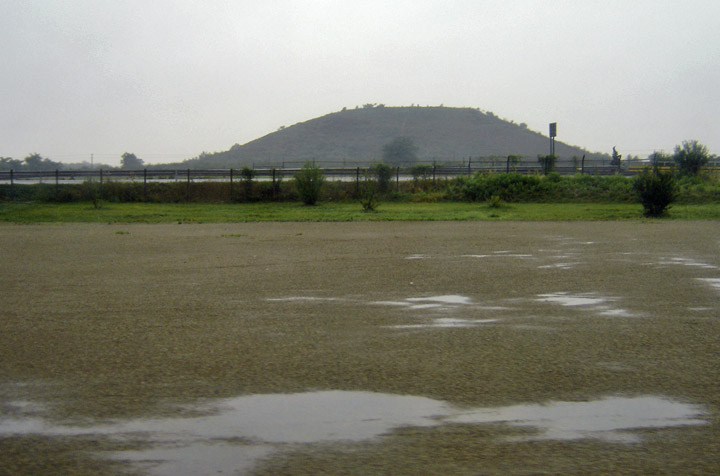 burial mound
Construction for the mausoleum began in 153BC and was basically completed in 125BC with a total time span of 28 years. The mausoleum occupies a total area of 12 square Km. The area is comprised of the tombs of the emperor and empress. The accompanying graves and architectural structures of sites to the north and south of the tombs, the pits for burial objects in the eastern and northern flanks, and the graveyard of convict laborers and the town of Yangling itself.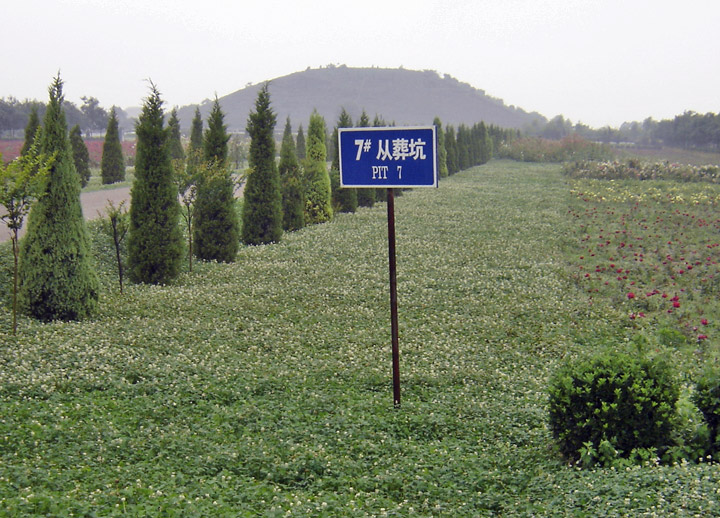 pit # 7
Since 1990 extensive surveying drilling and excavation had been done resulting in the discovery of over fifty thousand precious relics, most of them being colored nude pottery figurines.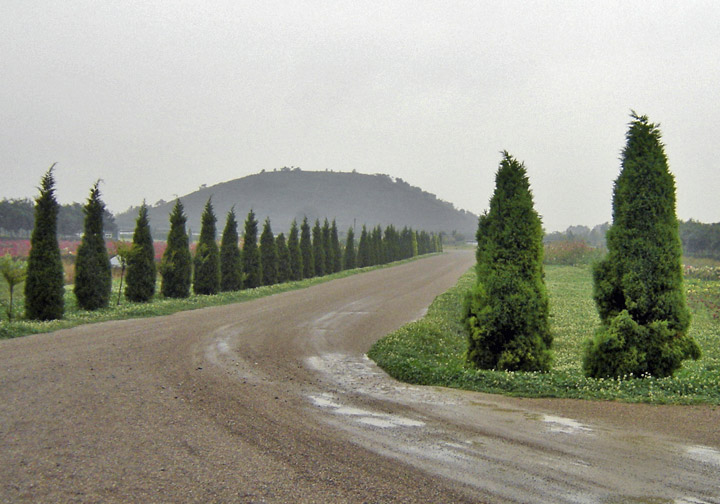 distant burial mound
The Archeological Exhibition Hall of Yangling, The Han mausoleum, was first open to public on September 30. l999,thus providing an excellent opportunity for beholding the grandeur and glory of the Han culture. Friends who are interested in the brilliant ancient Chinese civilization are warmly welcomed.
---
Some of the items on display
(From postcards, since I was prohibited from taking my own photos)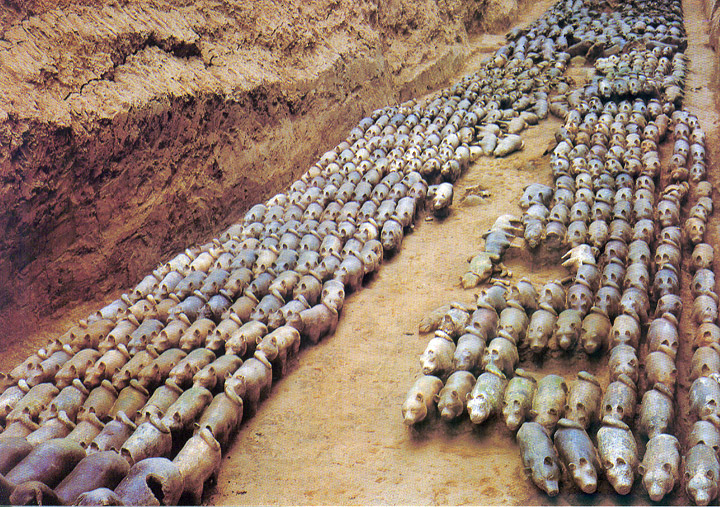 animals still in the trench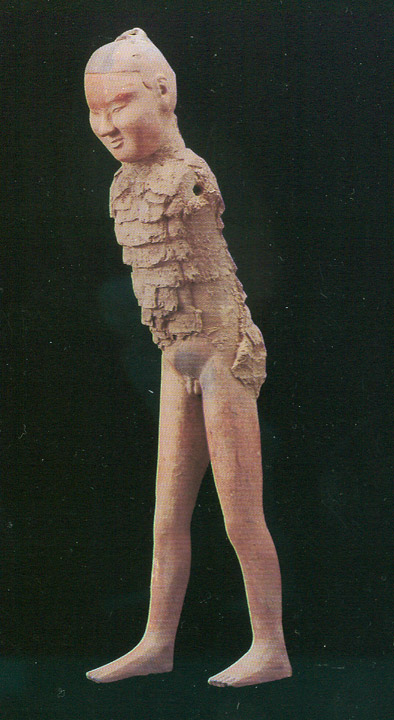 the arms were made of wood
and have not survived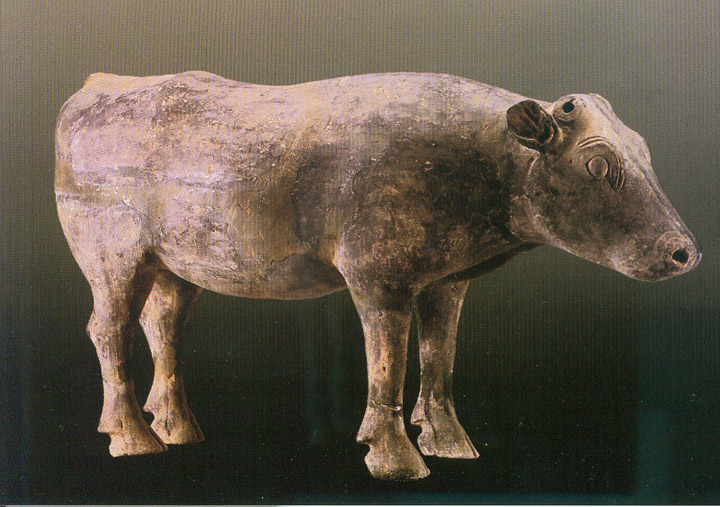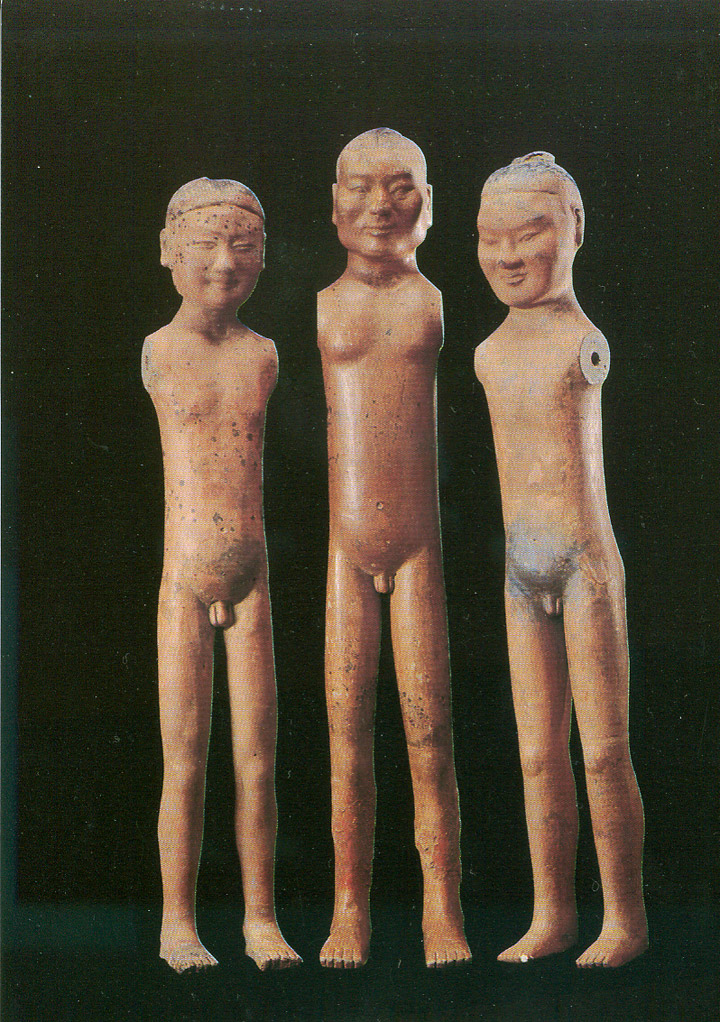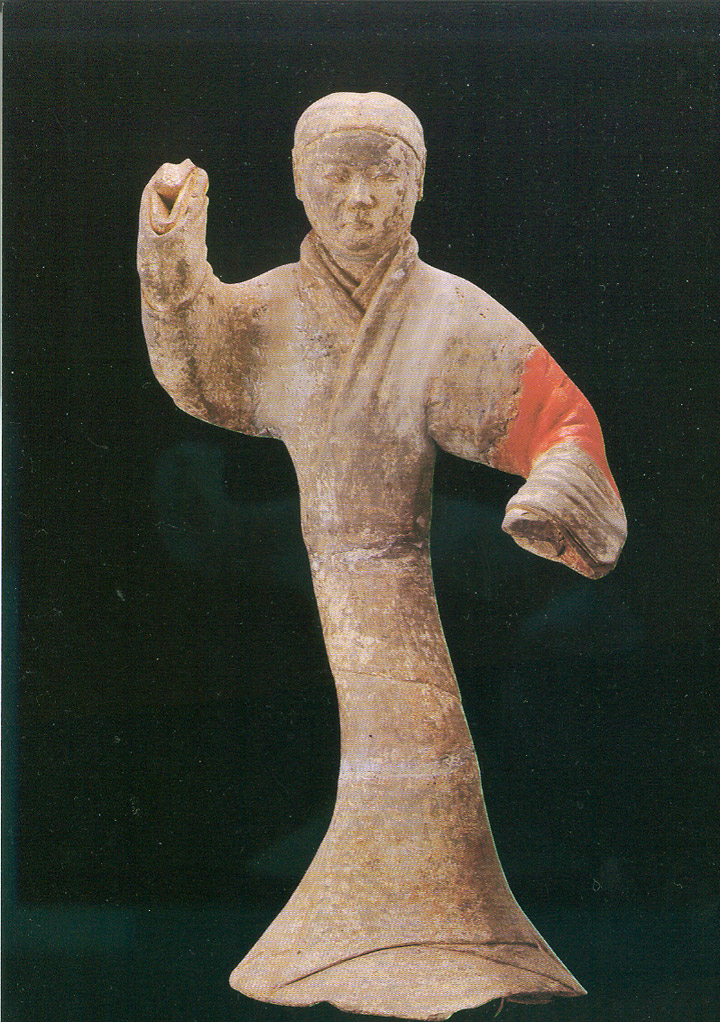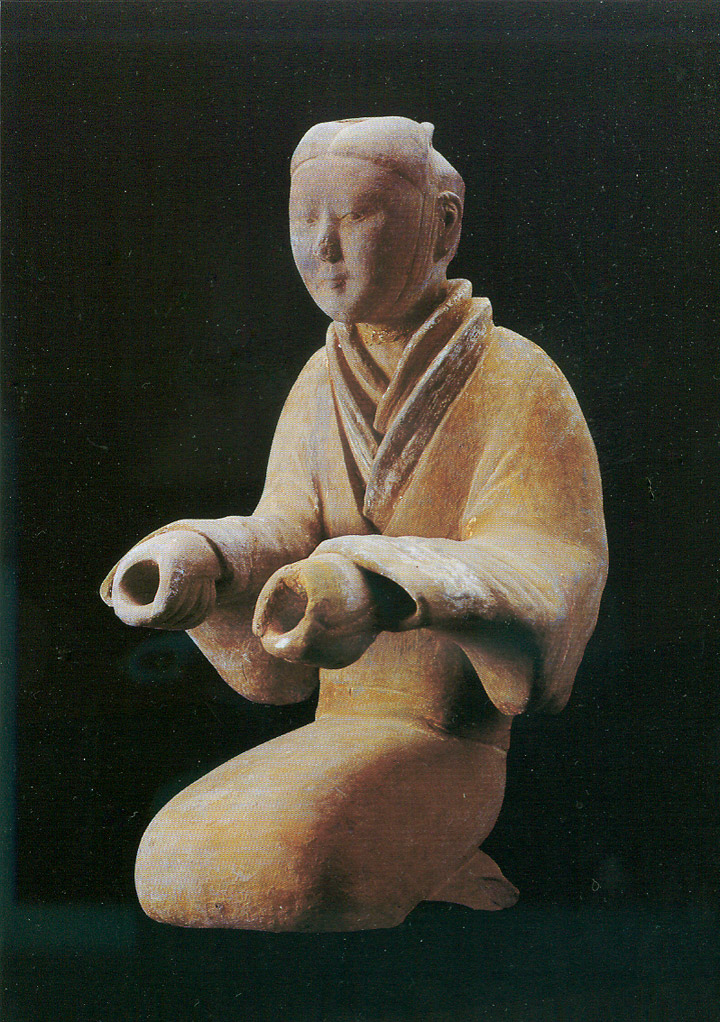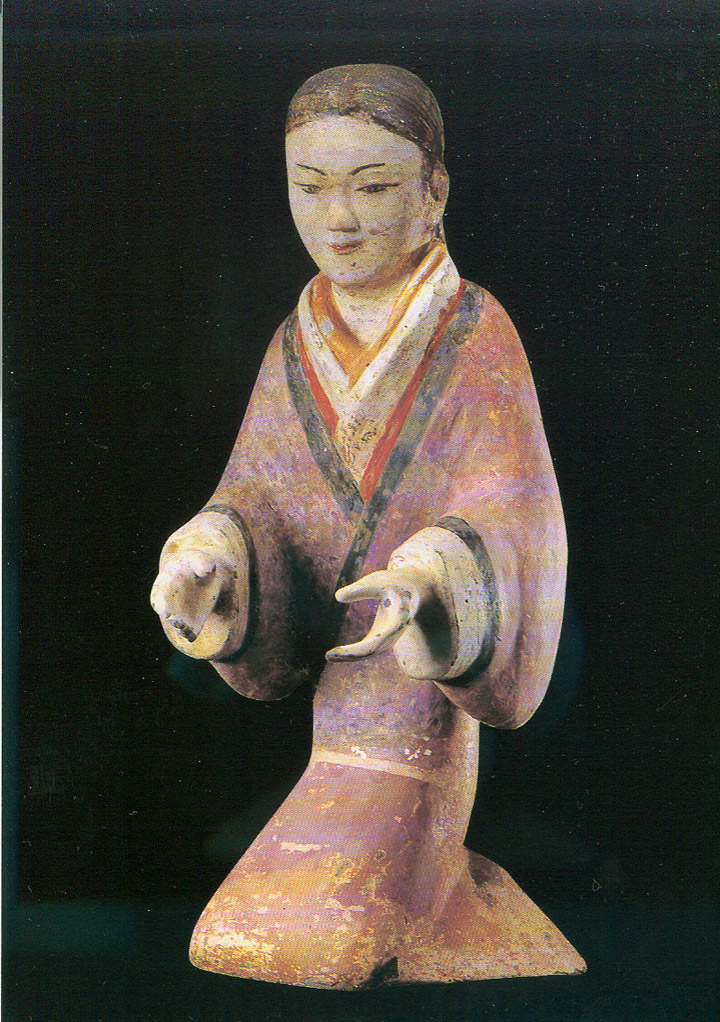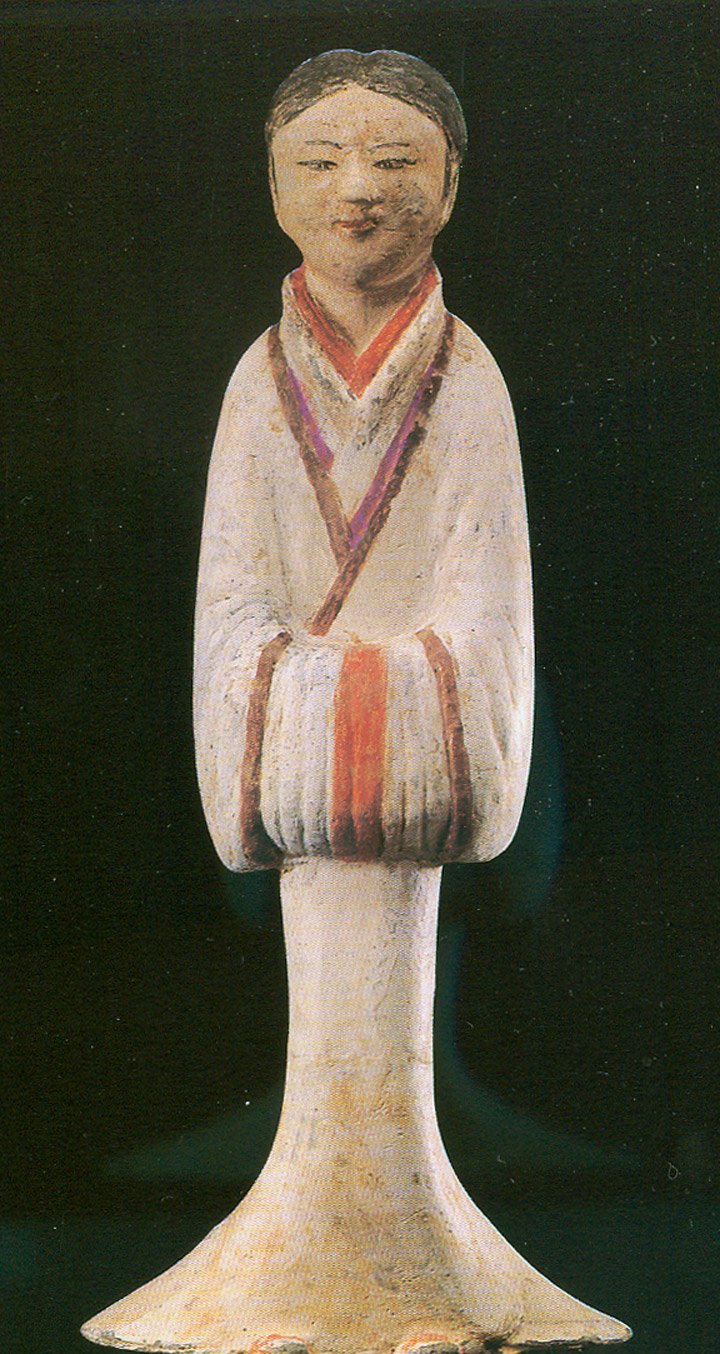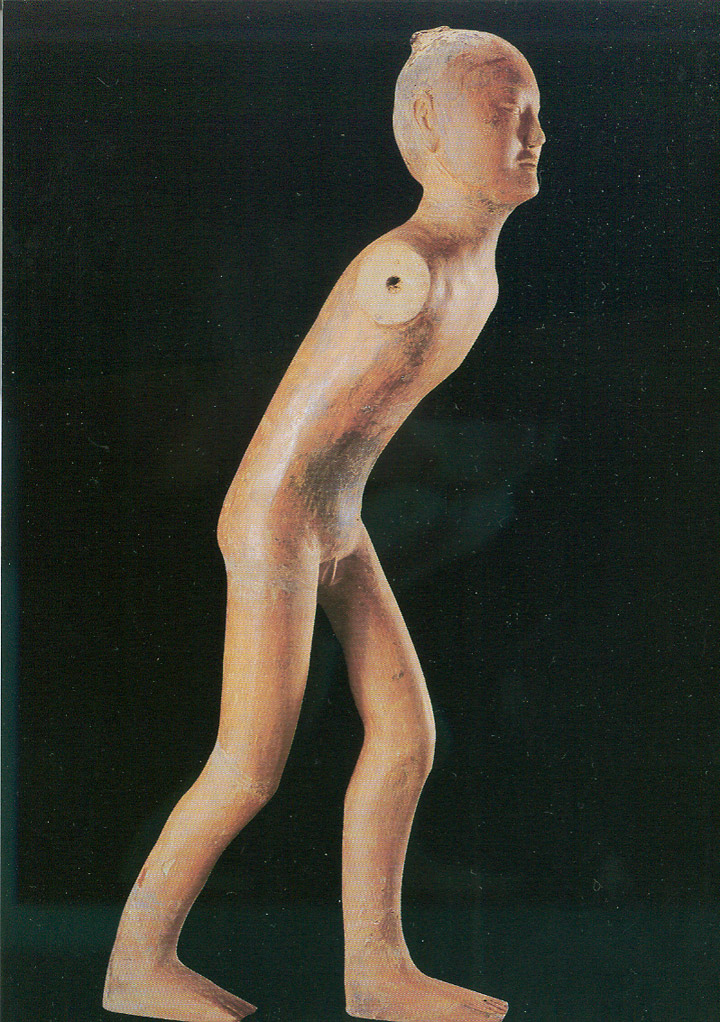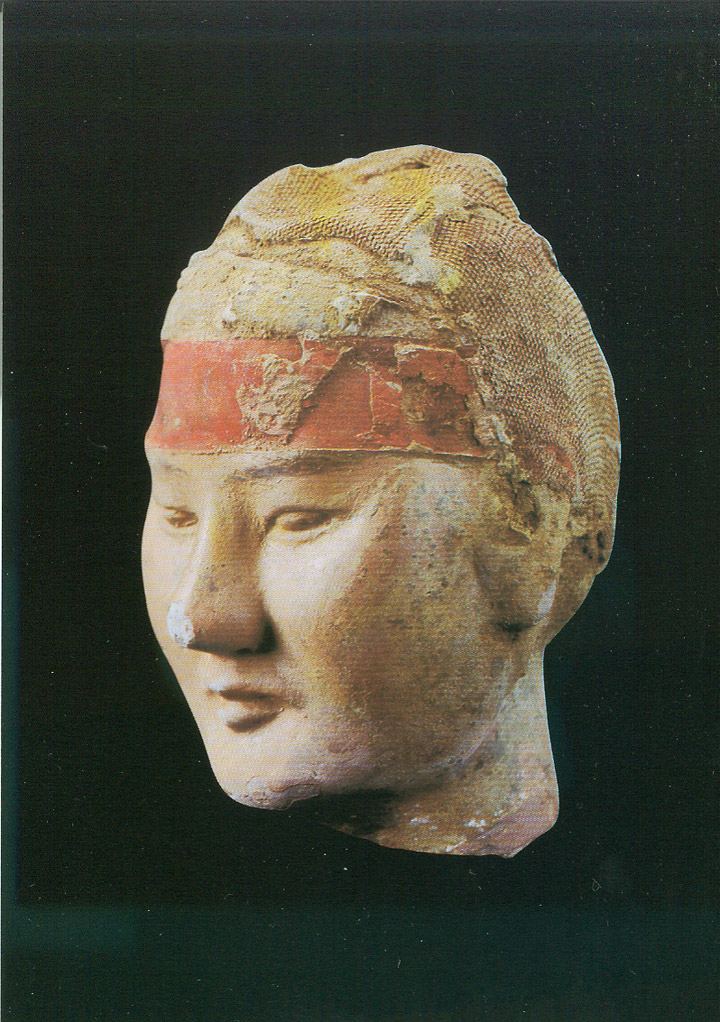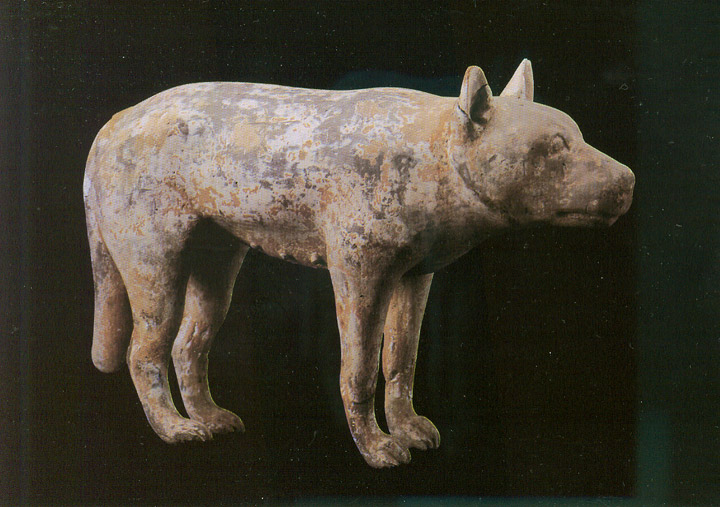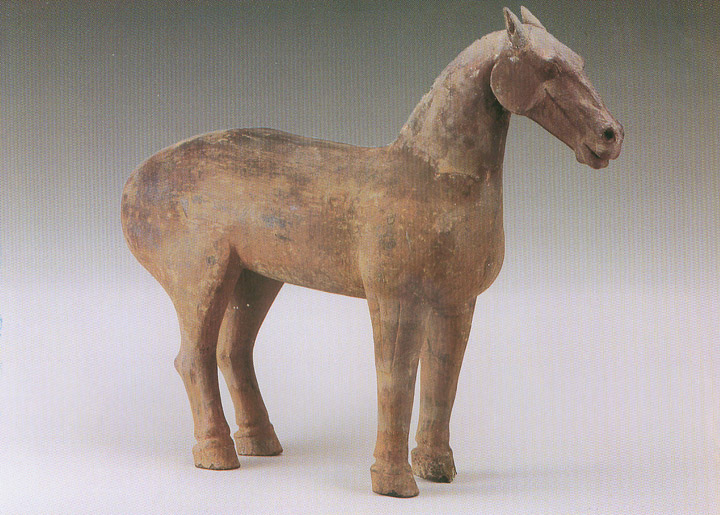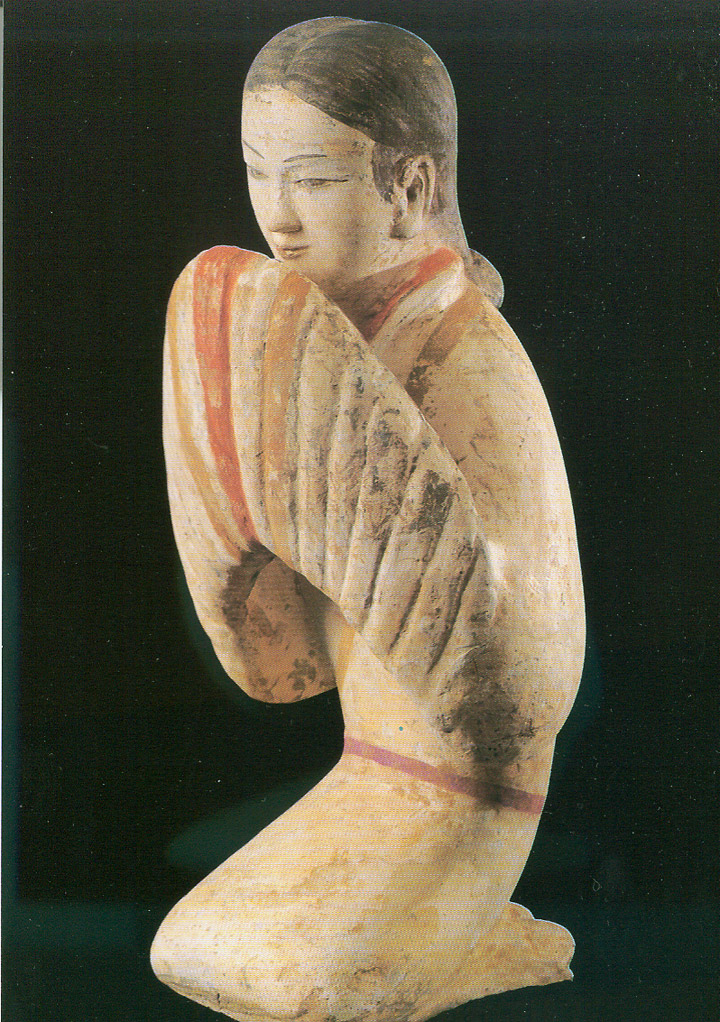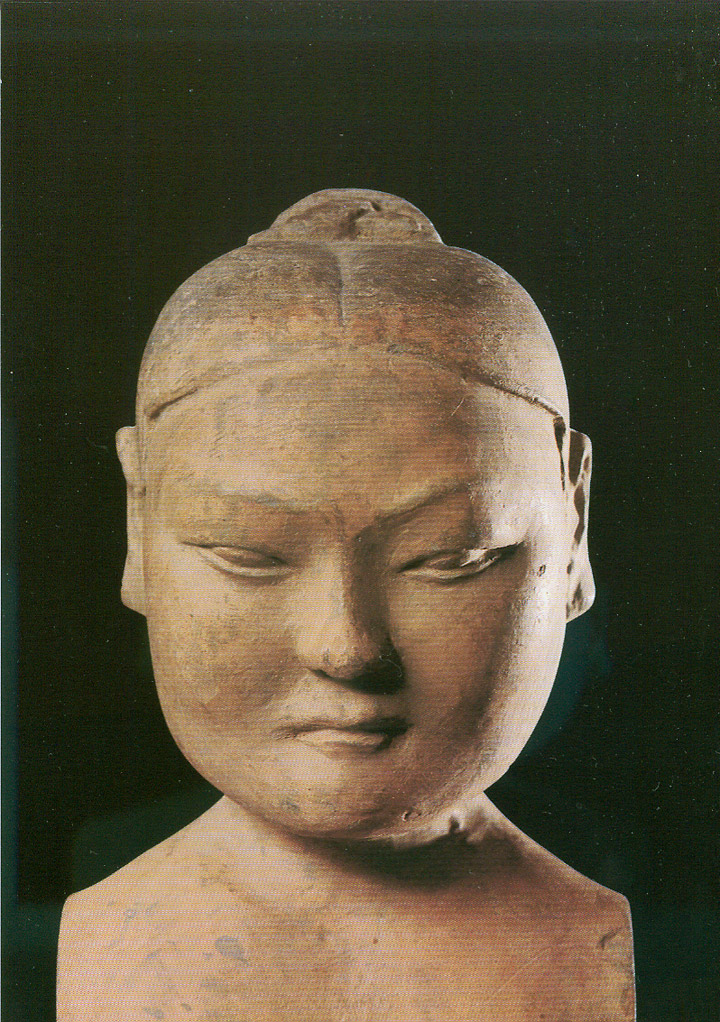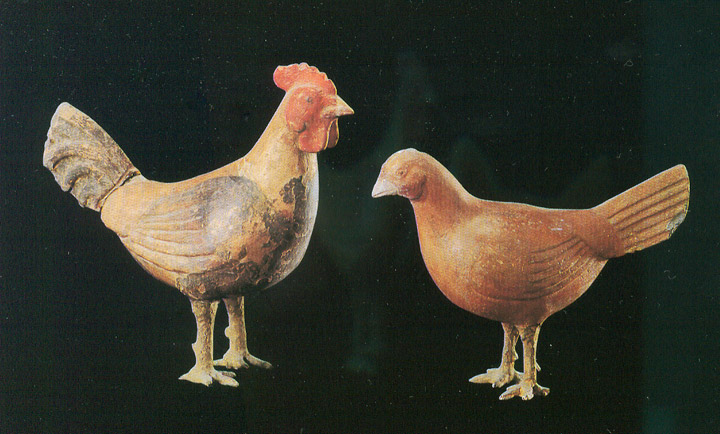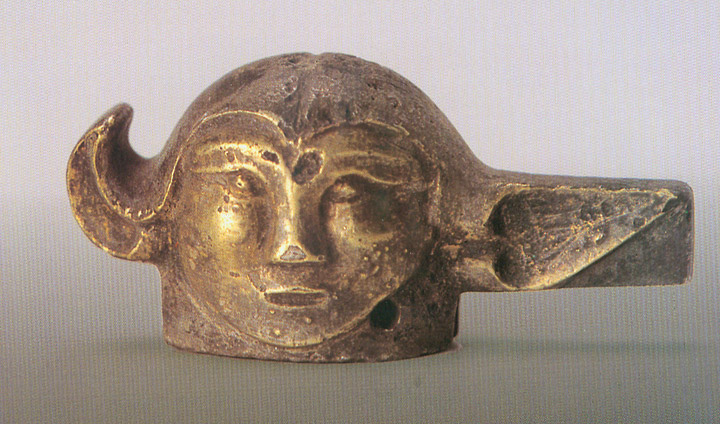 ---
---