Bocas de Toro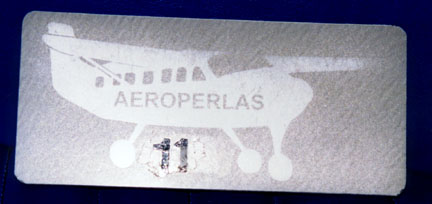 a short flight from Panama City on "Air Perilous"
Bocas del Toro in the northeast of Panama is a mountainous, densely forested region, centered on the provincial capital of the same name. It is home to the Ngobe-Buglé (formerly known as Guaymí) and several other native peoples, as well as many West Indians and other immigrants.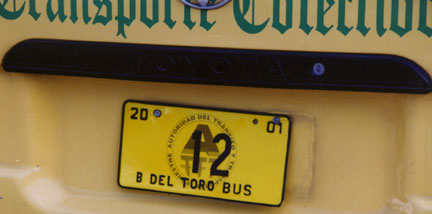 short ride in taxi "collectivo" to town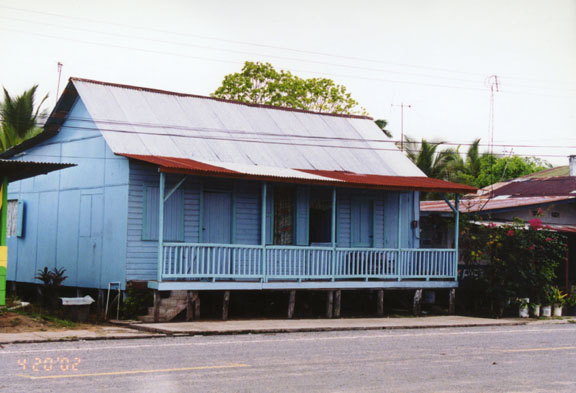 house on main street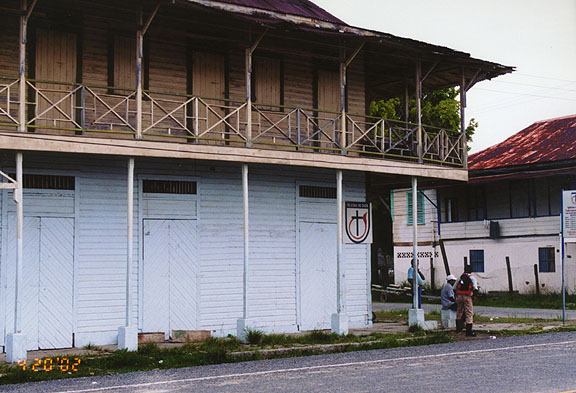 residence over the shop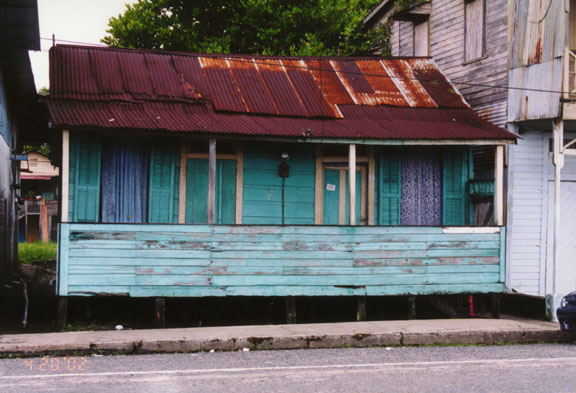 a duplex?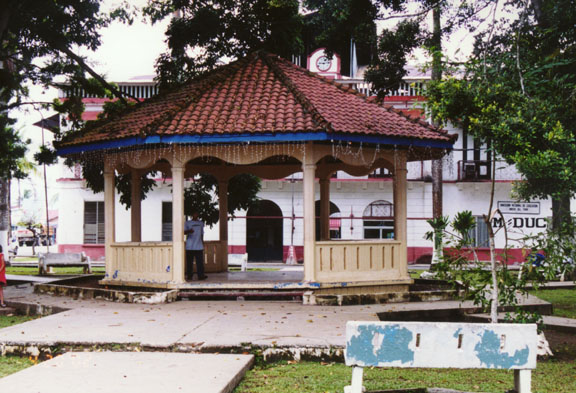 town square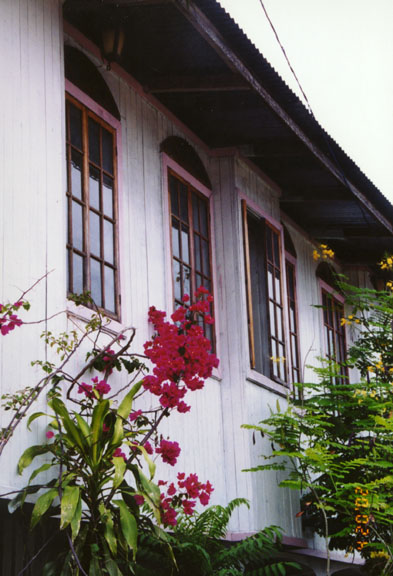 city administration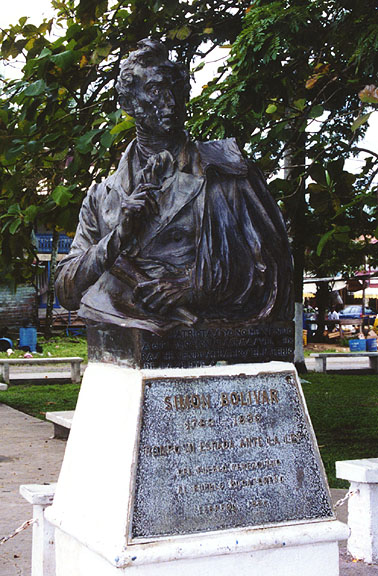 commemorating Simon Bolivar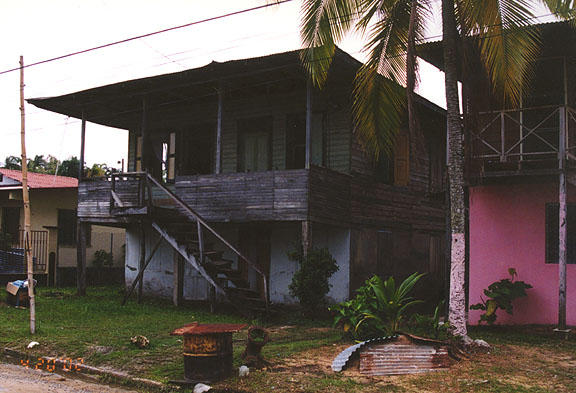 a backstreet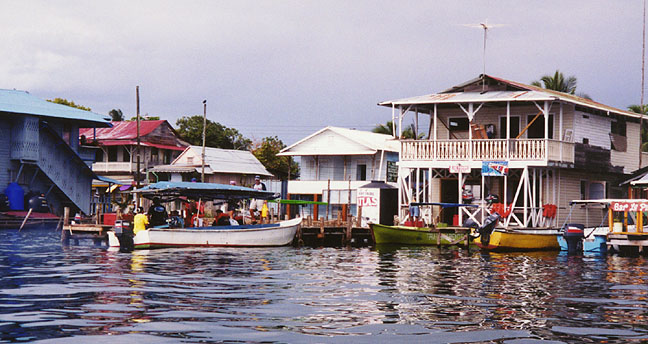 hotels on the waterfront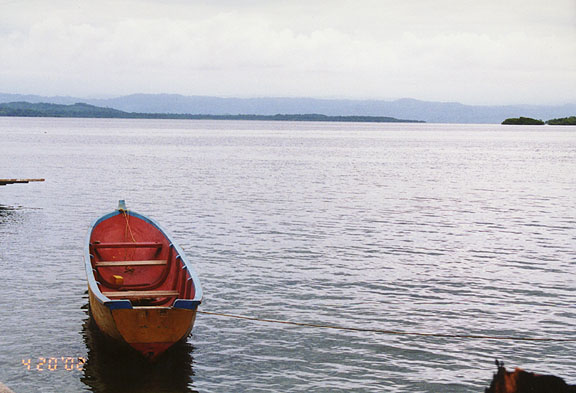 looking toward the Caribbean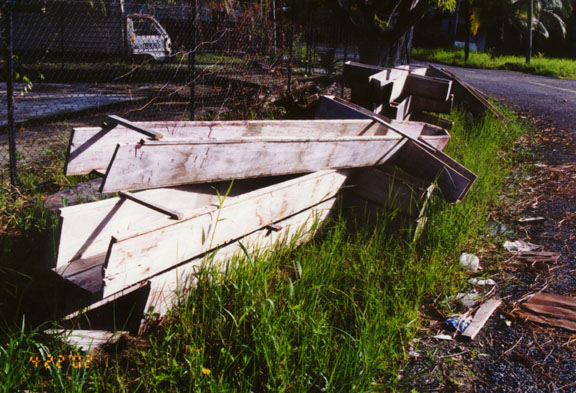 cross shaped forms to create concrete pilings
to support building over the water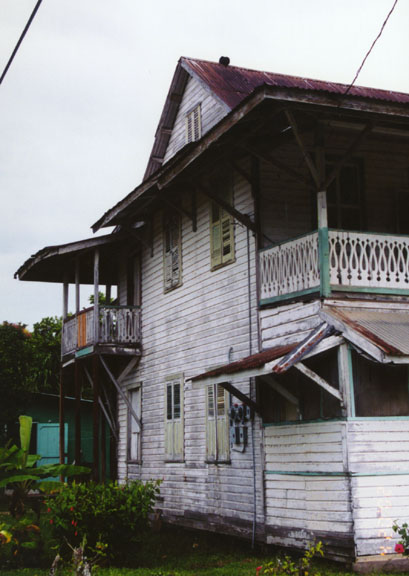 abundance of wood for building
The Bocas region has historically been tied to the banana industry, but a banana disease that appeared in the 1930s led the banana companies to move most operations elsewhere.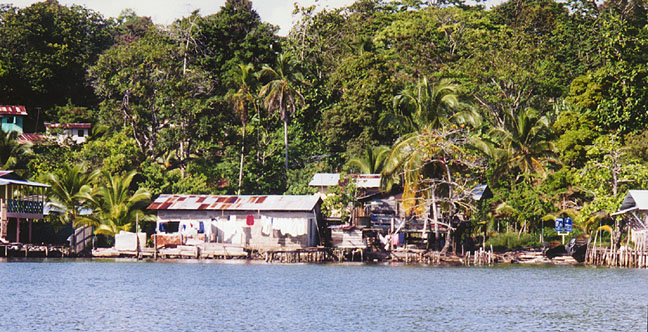 a Banana workers village
More Photos of a Banana Workers village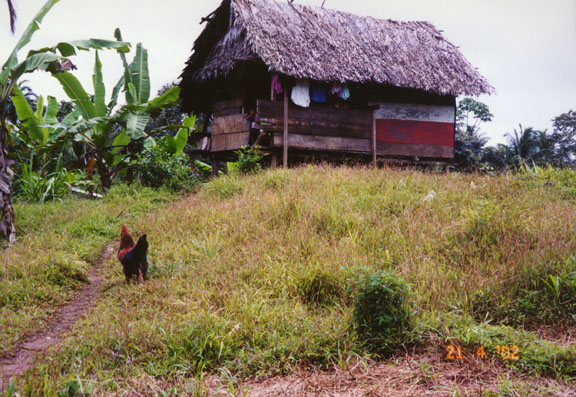 dwelling along Salt Creek
More Photos of an Indian village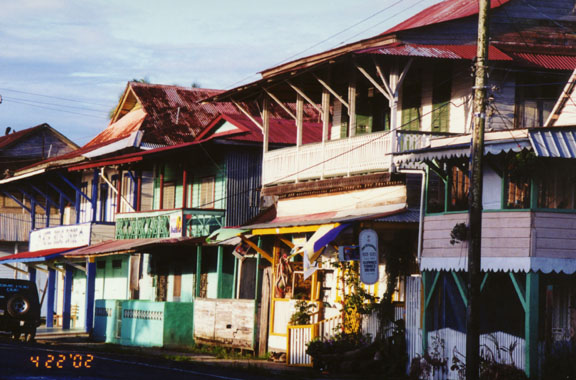 in the early morning light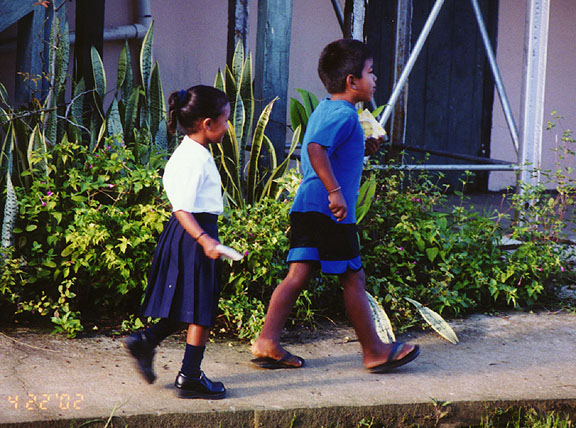 kids on the way to school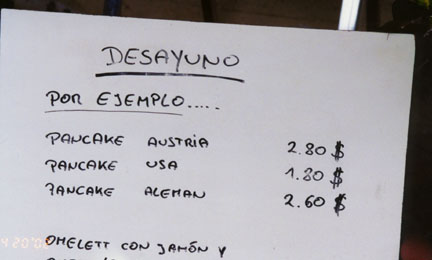 cost of breakfast depends on its Nationality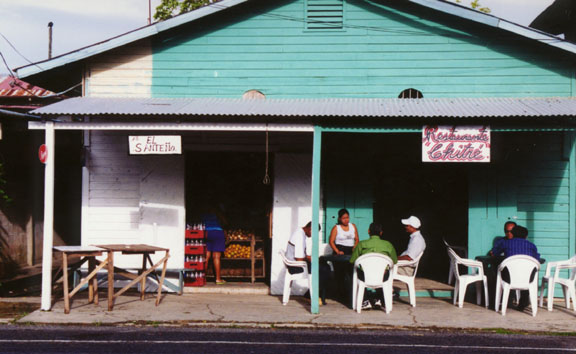 activity on main street

Return to Central America page