Portobelo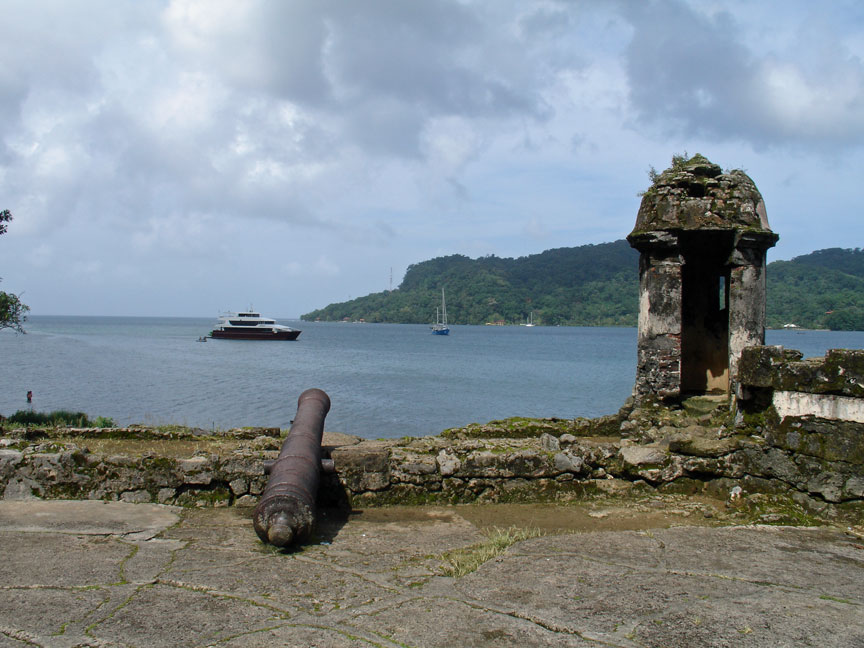 Portobelo
More Photos of the Santiago Fortress
Portobelo is a port city in Colón Province, Panama. It is located on the northern part of the Isthmus of Panama.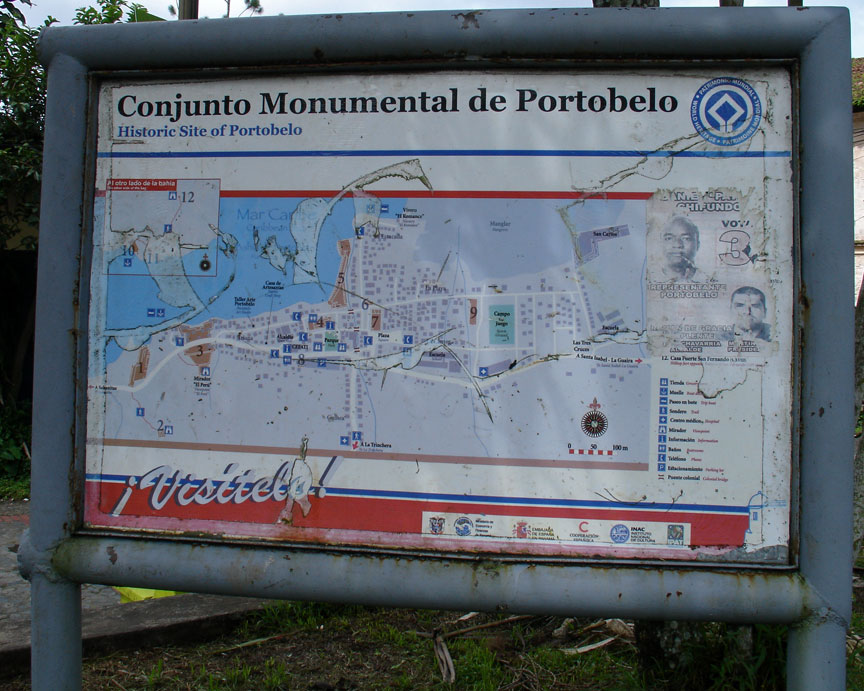 Portobelo was founded in 1597 by Spanish explorer Francisco Velarde y Mercado. From the sixteenth to the eighteenth centuries it was an important silver-exporting port in New Granada on the Spanish Main and one of the ports on the route of the Spanish treasure fleets.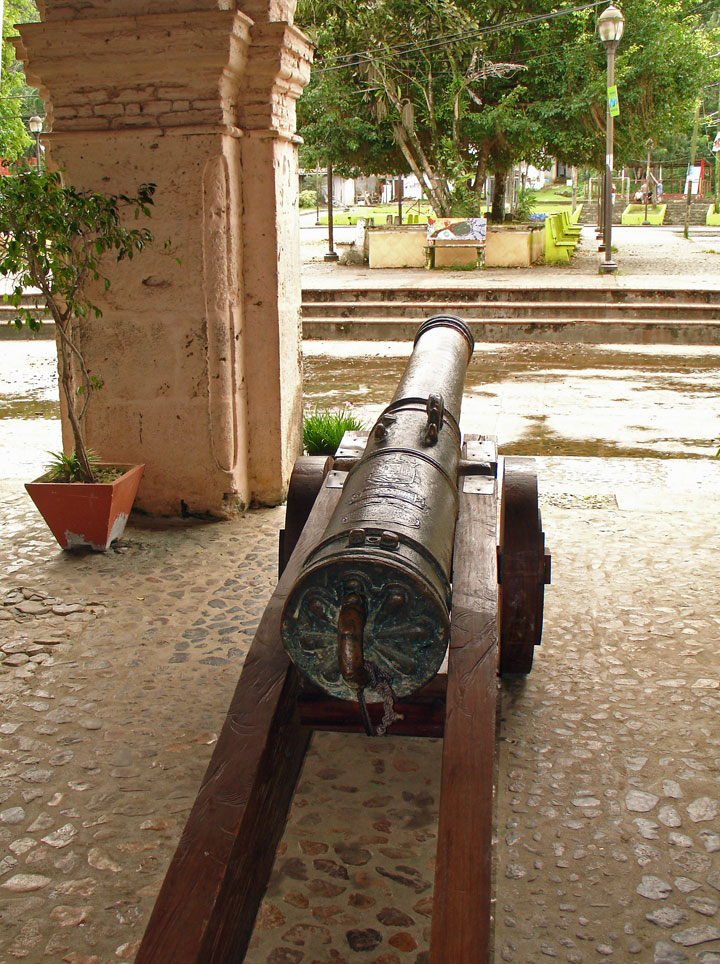 cannon at the customs house
More Photos of the Customs House
The city was also victim of one of Captain Henry Morgan's notorious adventures. In 1668, Morgan led a fleet of privateers and 450 men against Portobelo, which, in spite of its good fortifications, he captured and plundered for 14 days, stripping it of nearly all its wealth. This daring endeavor, although successful, also proved particularly brutal as it involved rape, torture, and murder on a grand scale.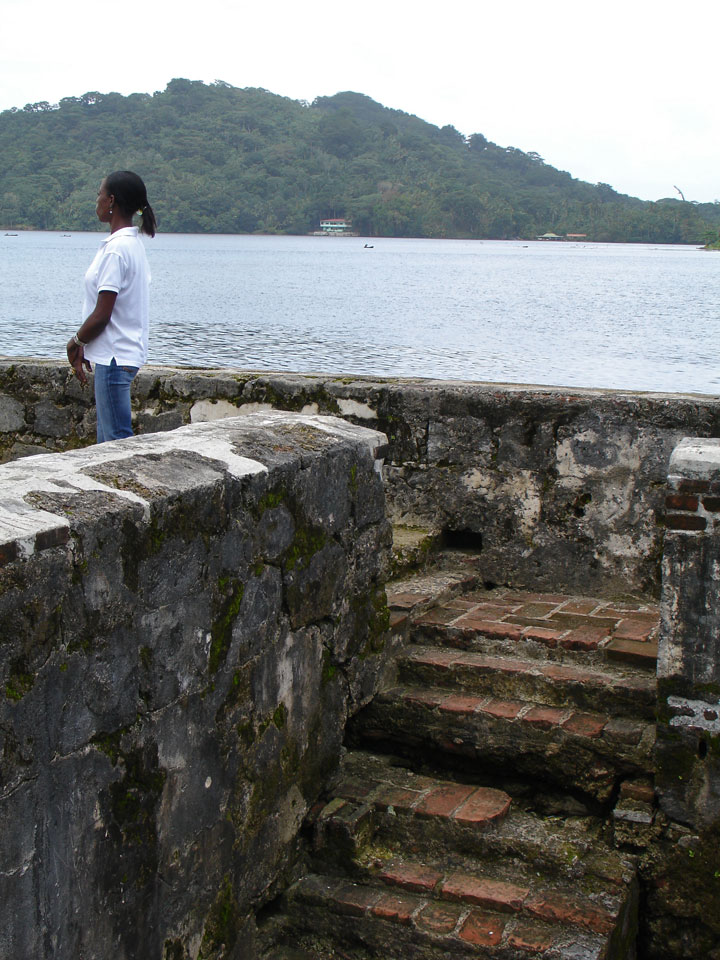 San Jeronimo fortification
More Photos of the San Jeronimo fortification
On November 21, 1739, the port was again attacked and captured by a British fleet, commanded this time by Admiral Edward Vernon during the War of Jenkins' Ear. The British victory created an outburst of popular acclaim throughout the British Empire, and many streets and settlements in the British Isles and the Thirteen Colonies were named Portobello such as the Portobello Road in London.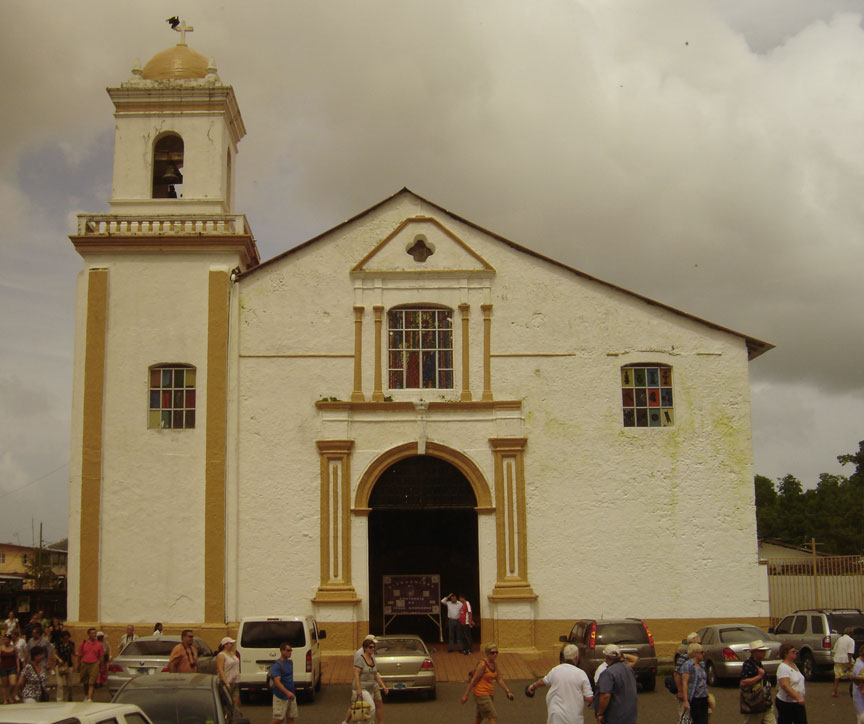 Santuario de Jesus Nazarens
More Photos of Santuario de Jesus Nazarens
However, the town was quickly recovered by the Spanish and Admiral Vernon suffered a major defeat against the stronghold of Cartagena de Indias in 1741. Vernon was forced to return to England with a decimated fleet and over 18,000 casualties. Despite the Portobelo campaign, British efforts of gaining a foothold in the Spanish Main and disrupting the galleon trade were fruitless. Following the War of Jenkins' Ear, the Spanish switched from large fleets calling at few ports to small fleets trading at a wide variety of ports. They also began to travel around Cape Horn to trade on the West coast.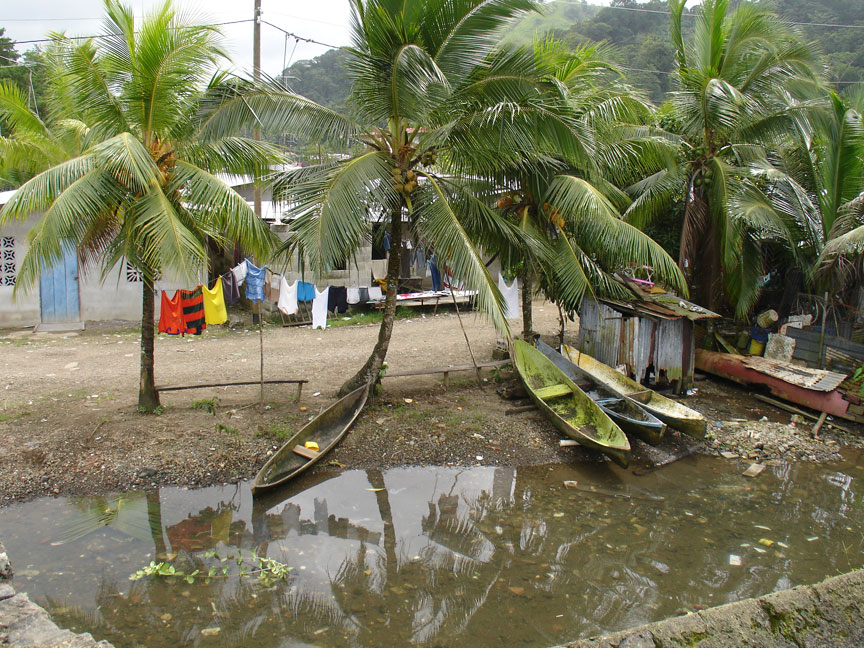 Today, Portobelo is a sleepy city with a population of fewer than 3,000. It has a deep natural harbor. In 1980 the ruins of the fortification, along with nearby Fort San Lorenzo, were declared a World Heritage Site.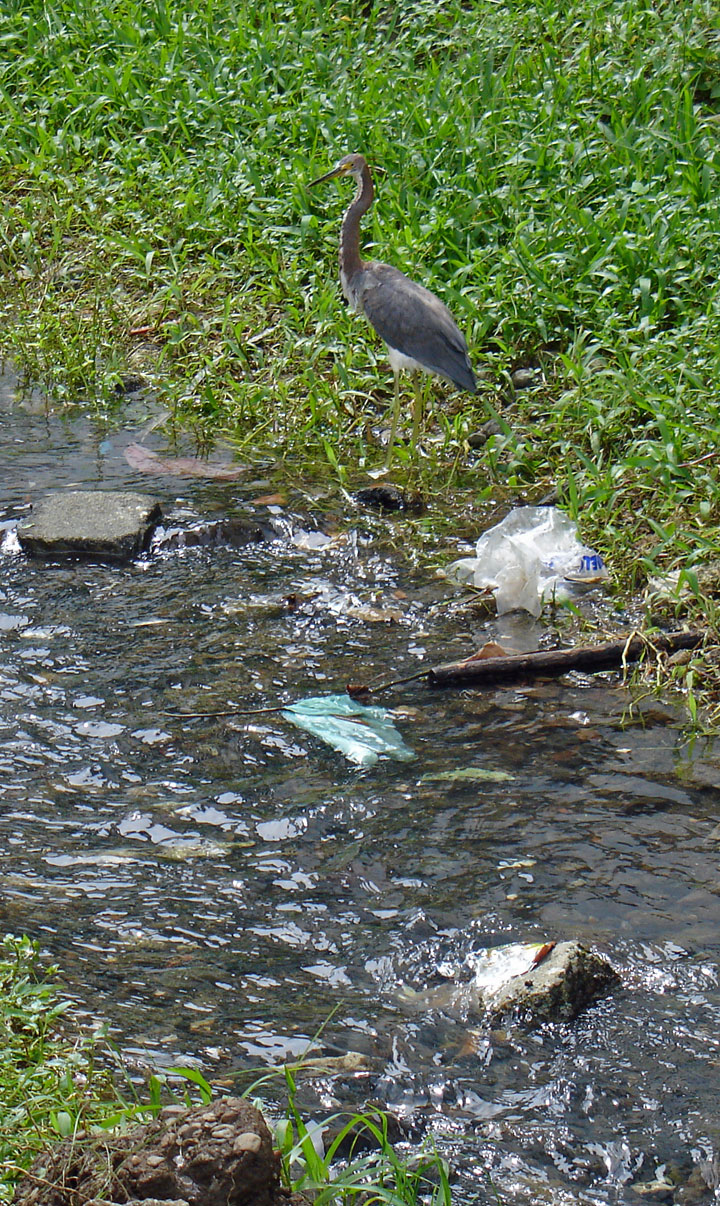 Heron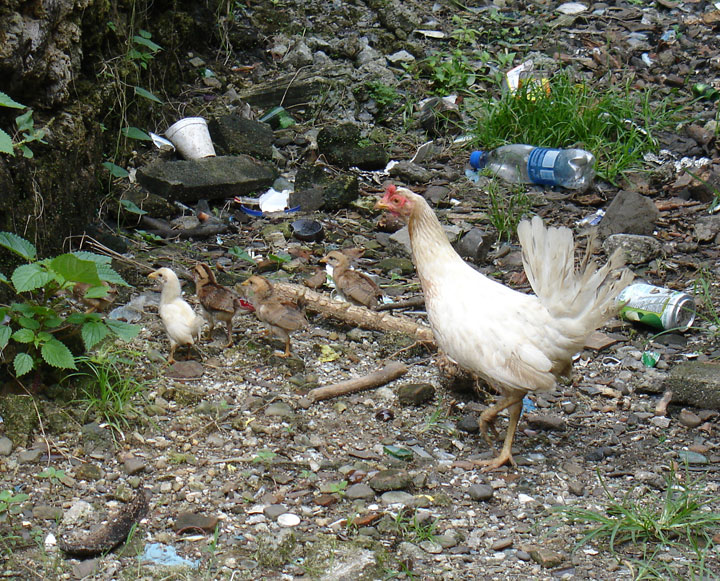 blended family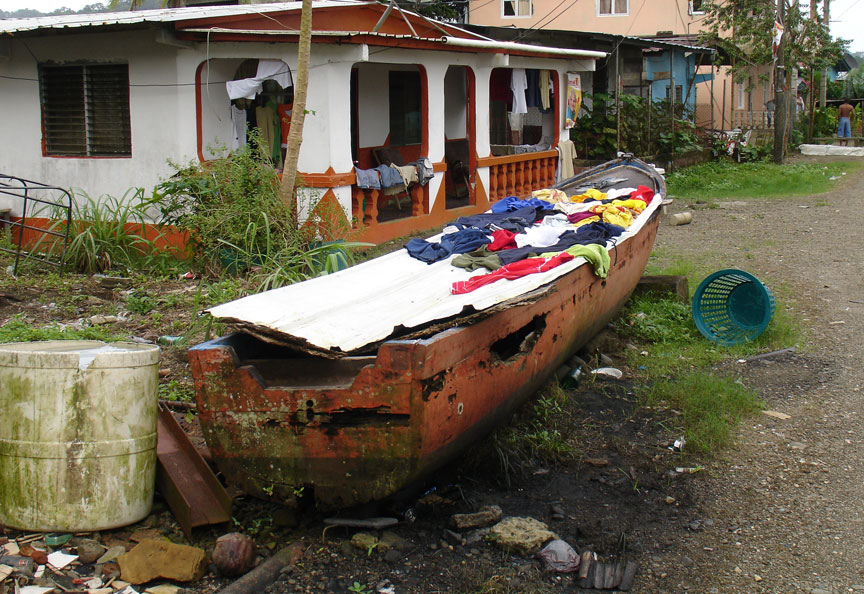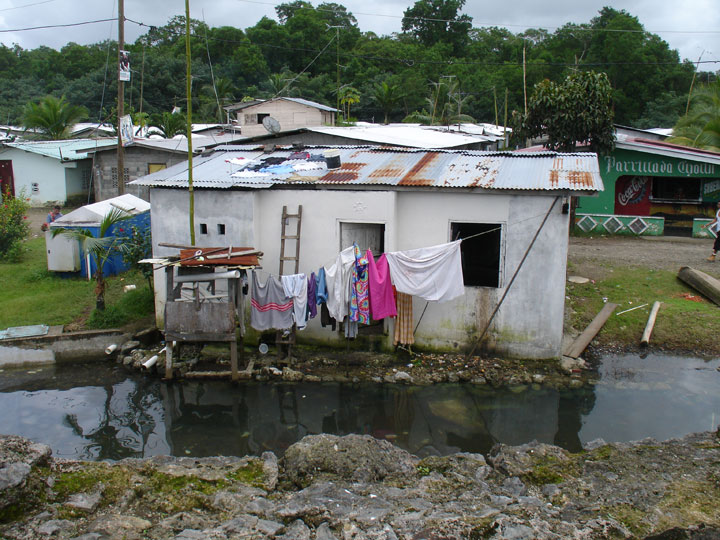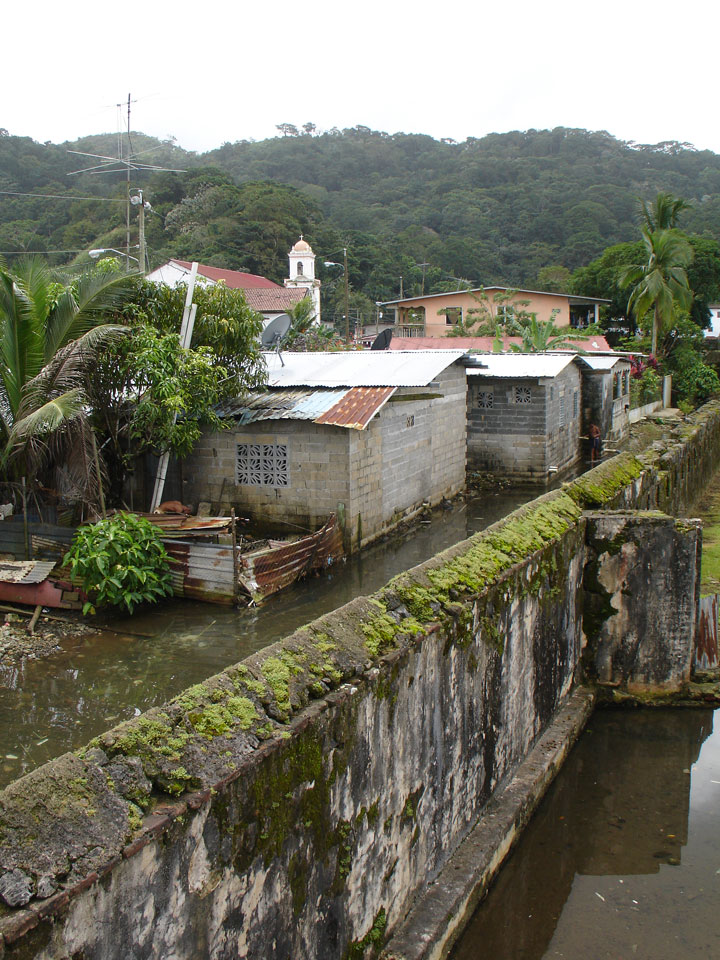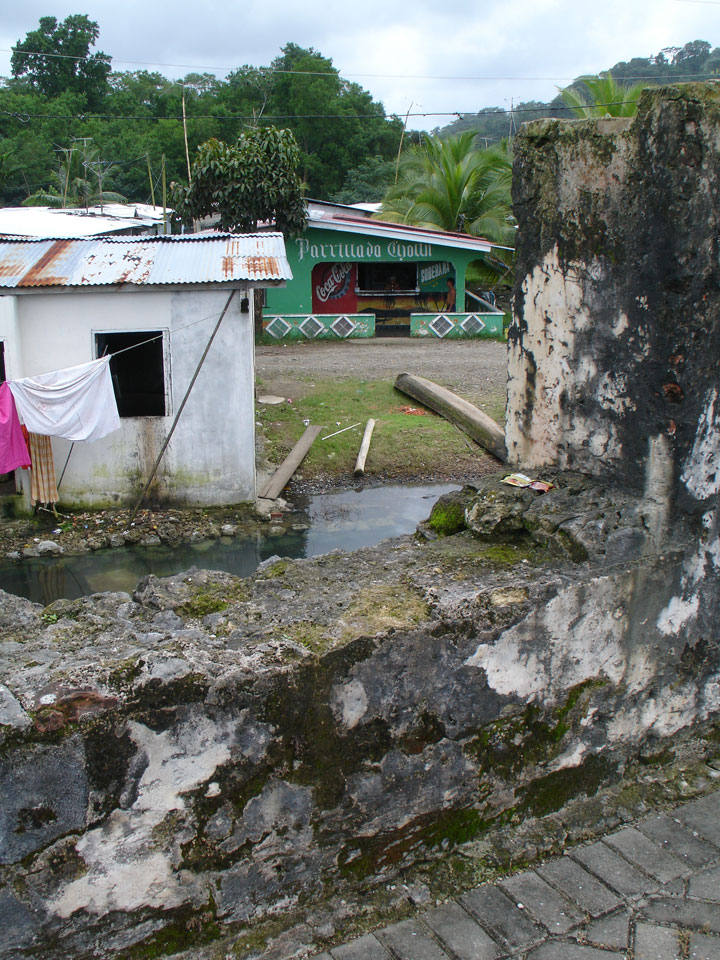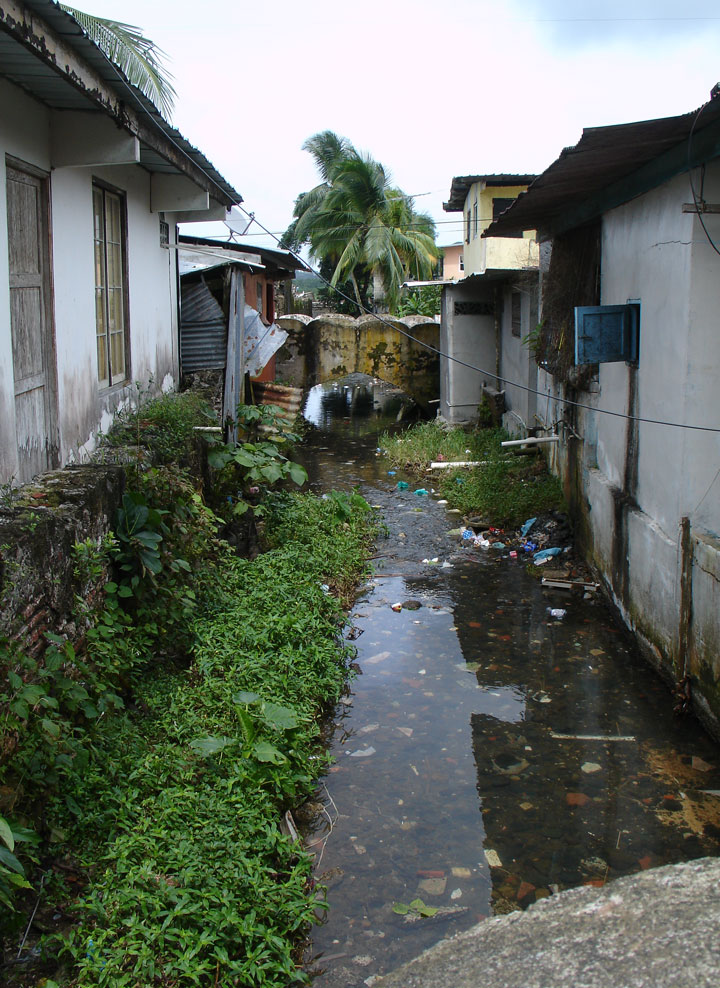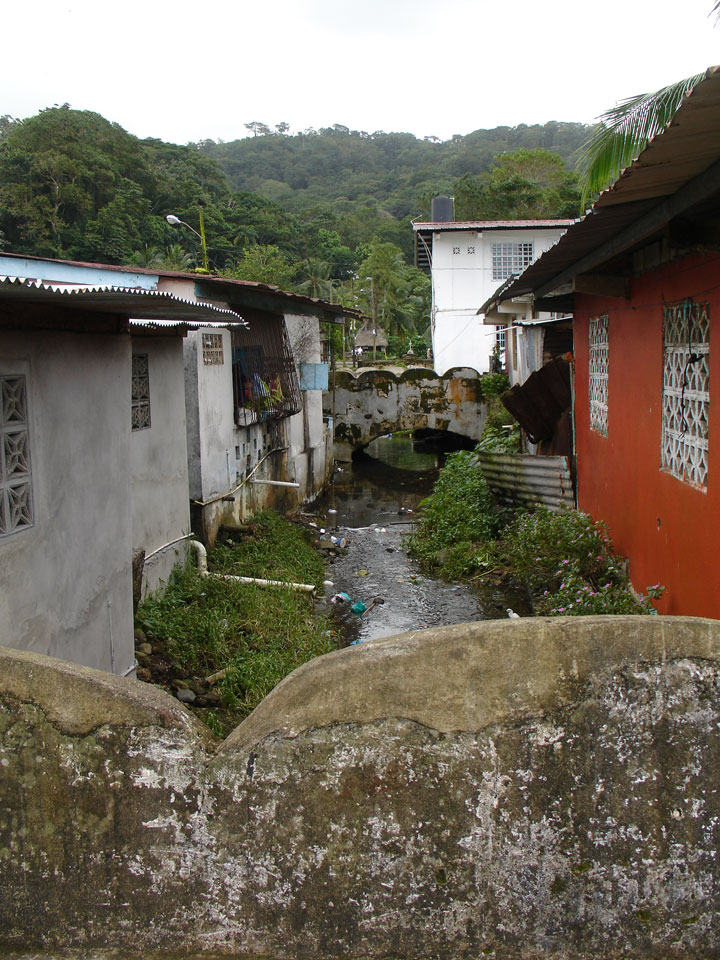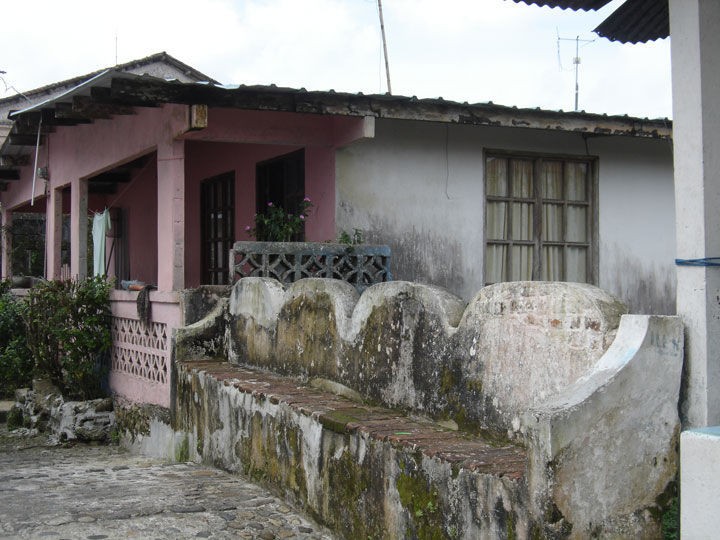 When Francis Drake died of dysentery in 1596 at sea, he was buried in a lead coffin near Portobelo bay.
Text from Wikipedia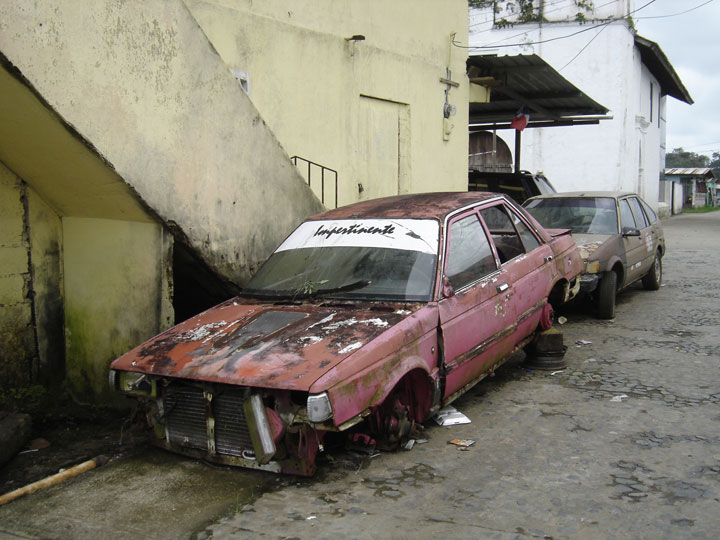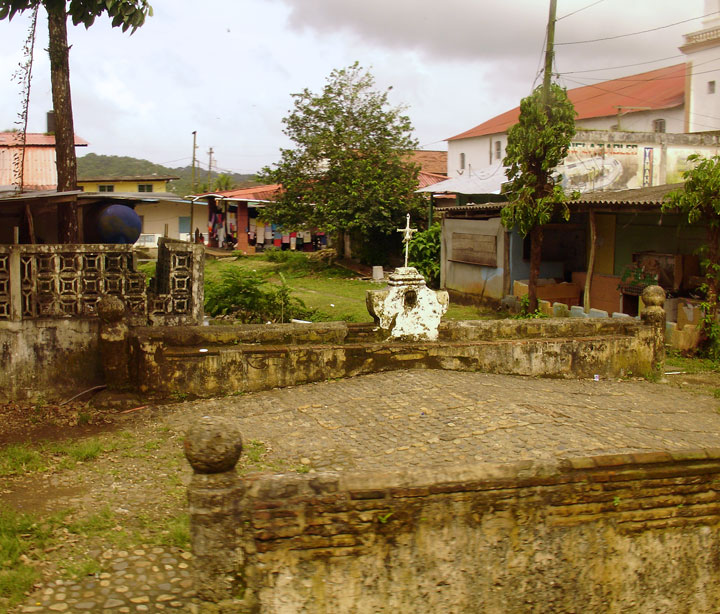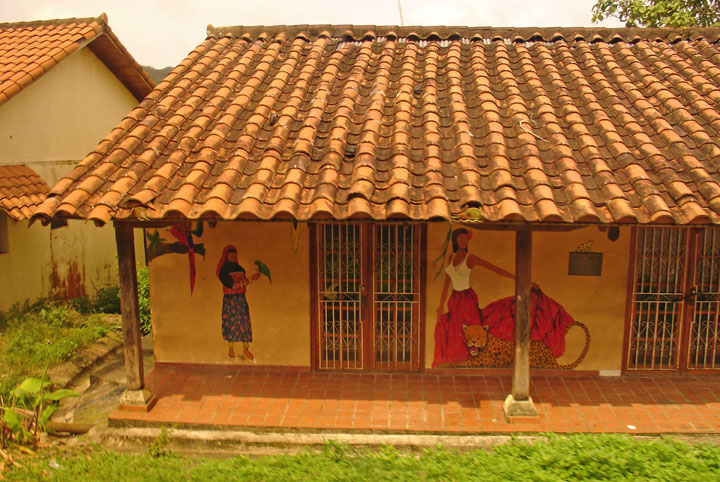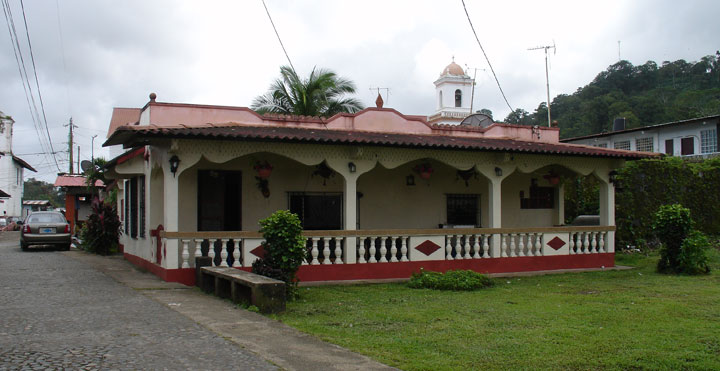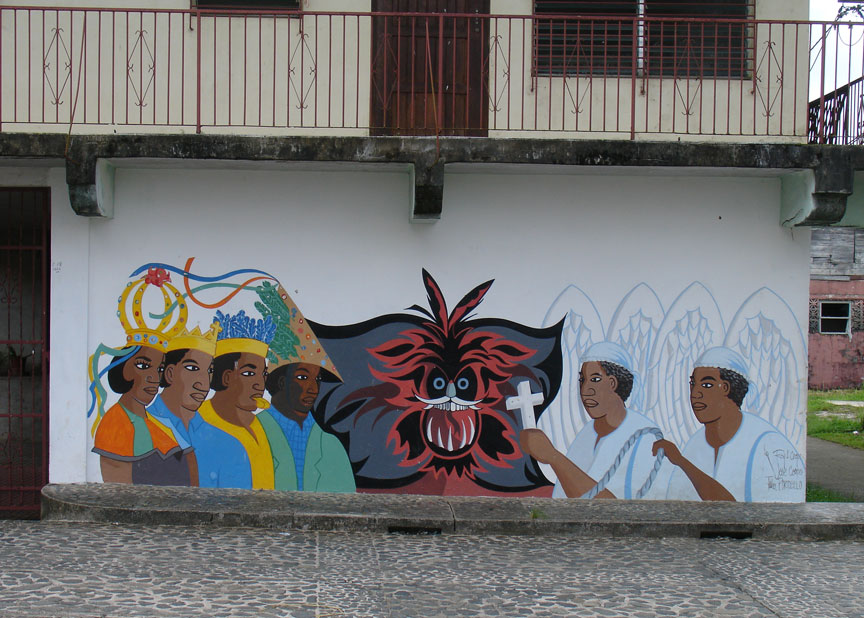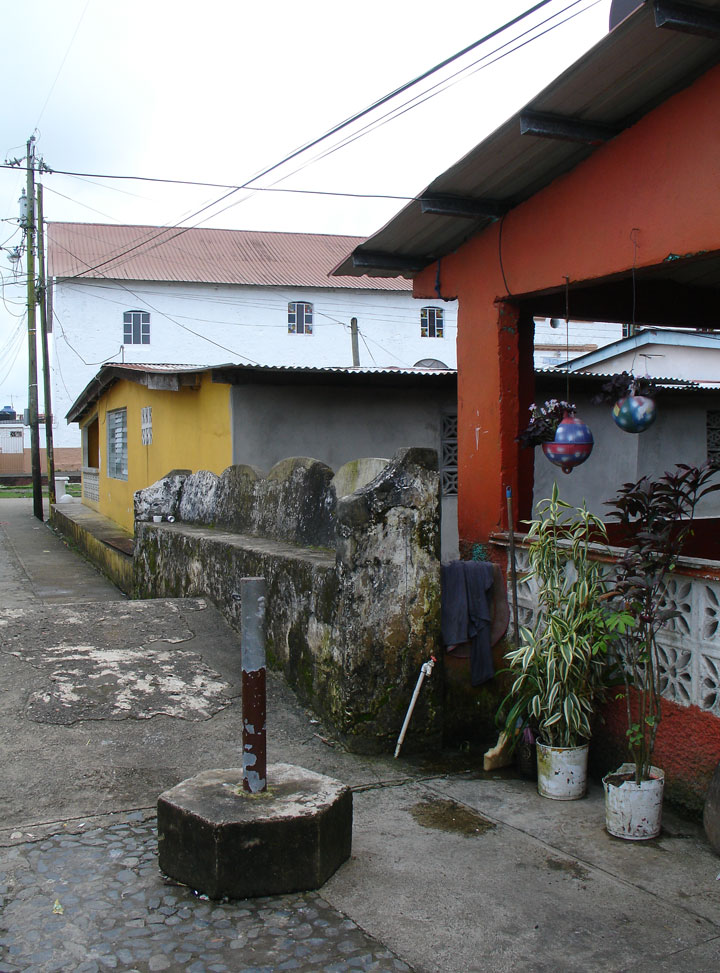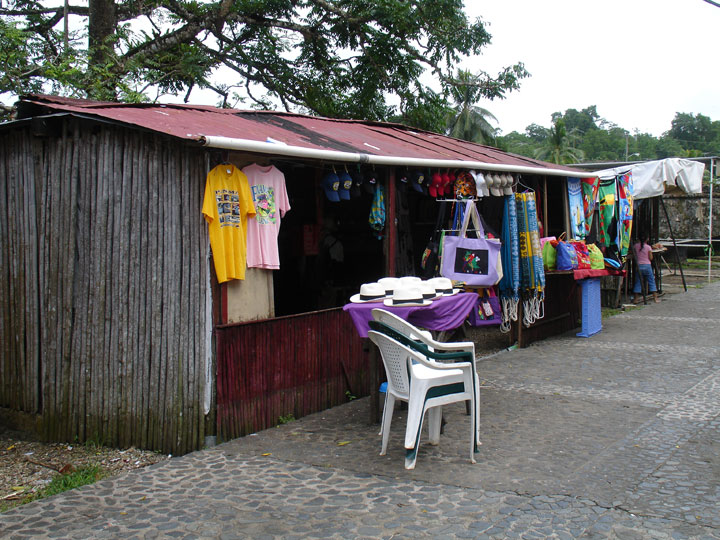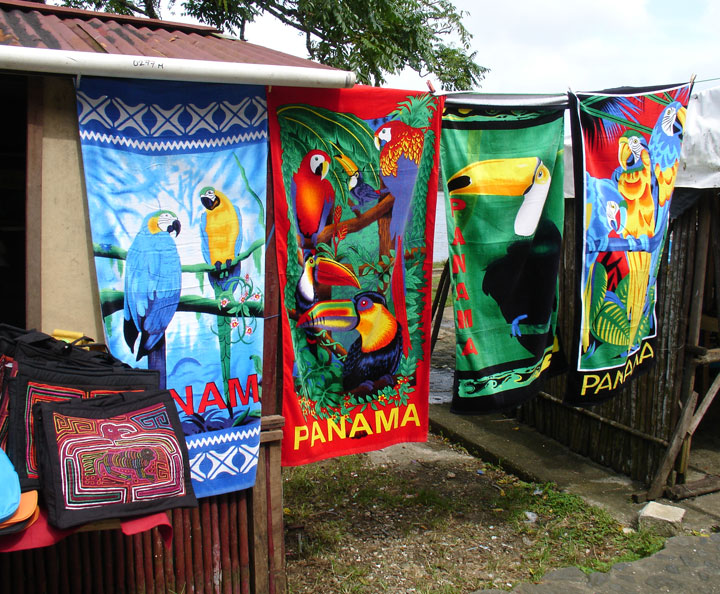 colorful souvenirs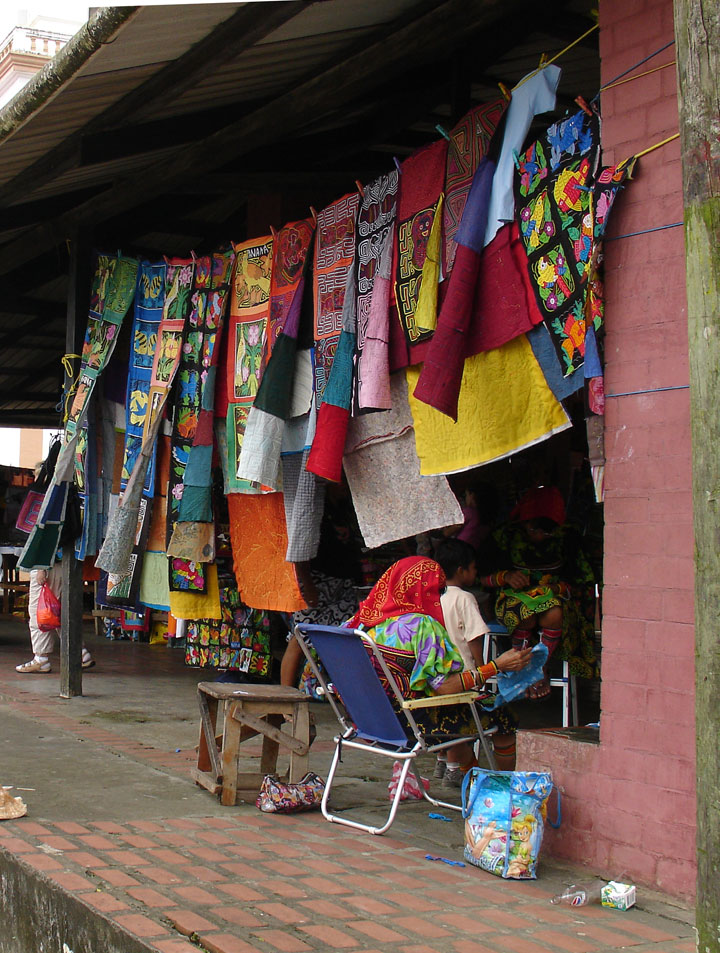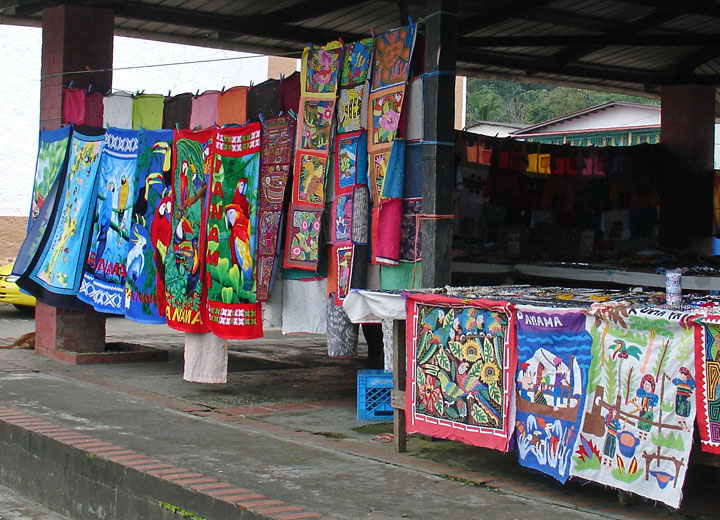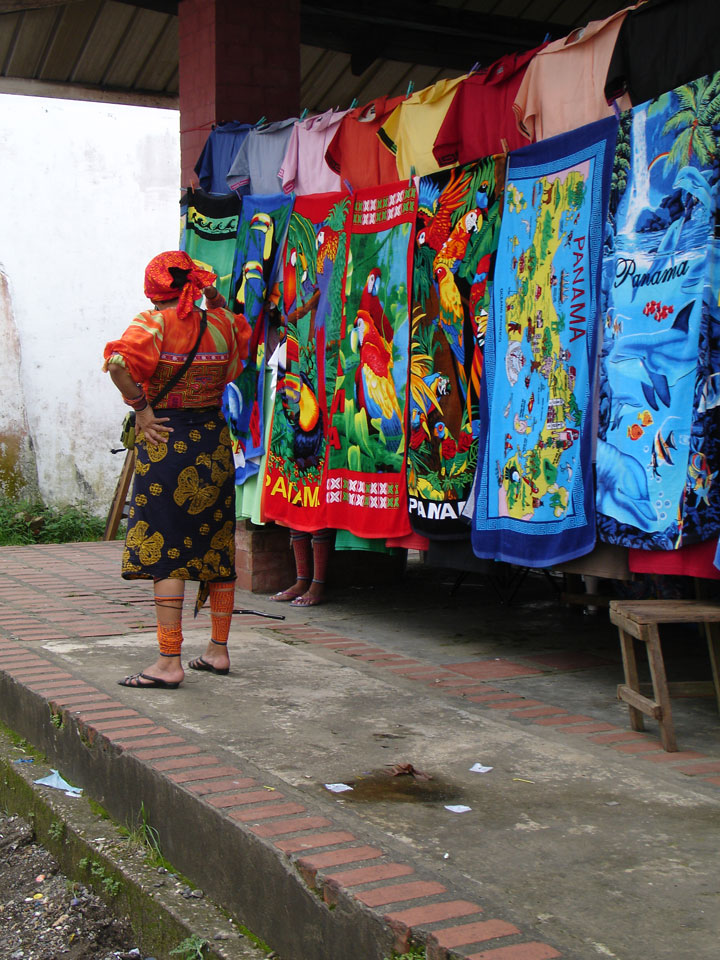 Kuna Indian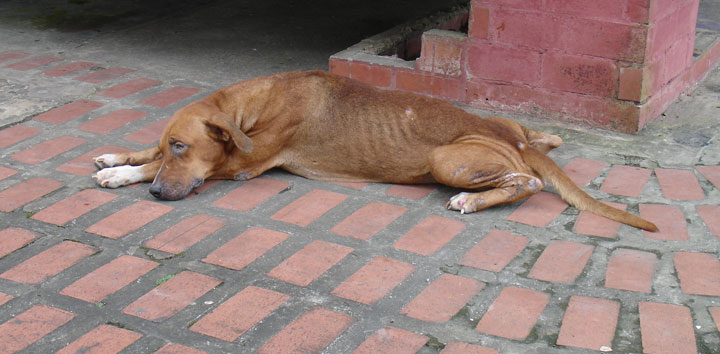 guard dog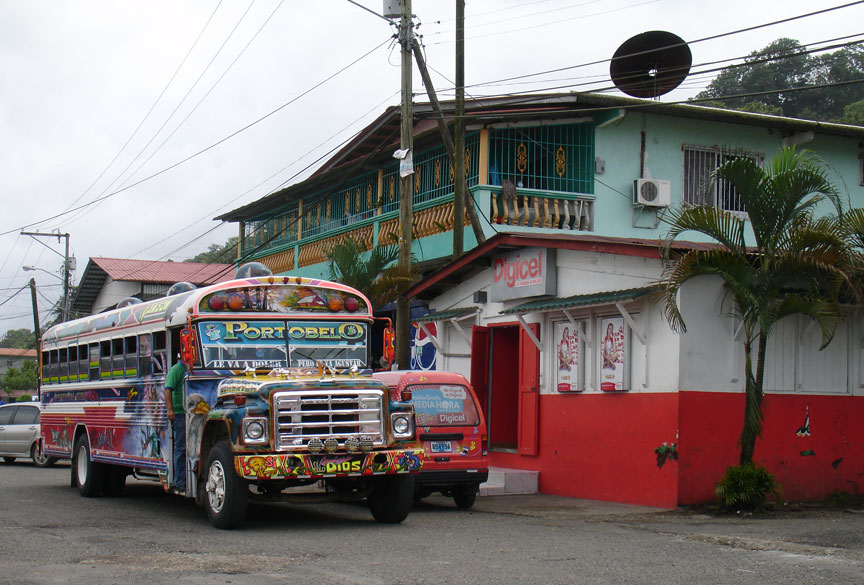 the "Red Devil" bus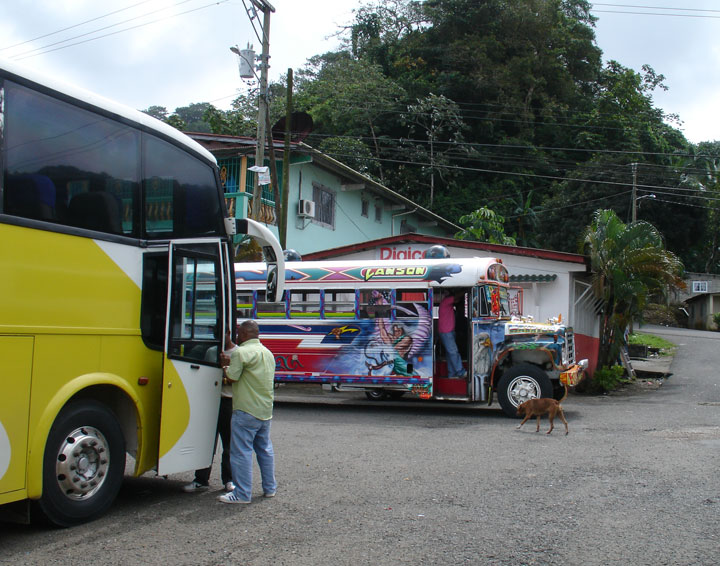 next to the tourist bus

---
---