Photos of Elderhostel program at
Canyon de Chelly, Arizona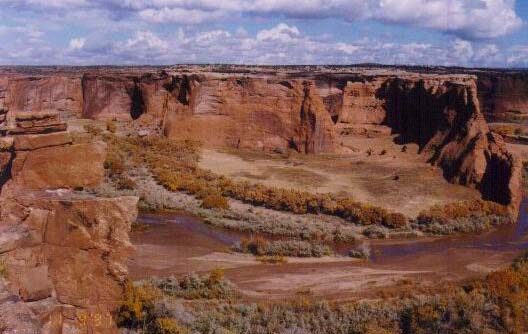 A view of the scenic Canyon de Chelly.
More Photos of Canyon de Chelly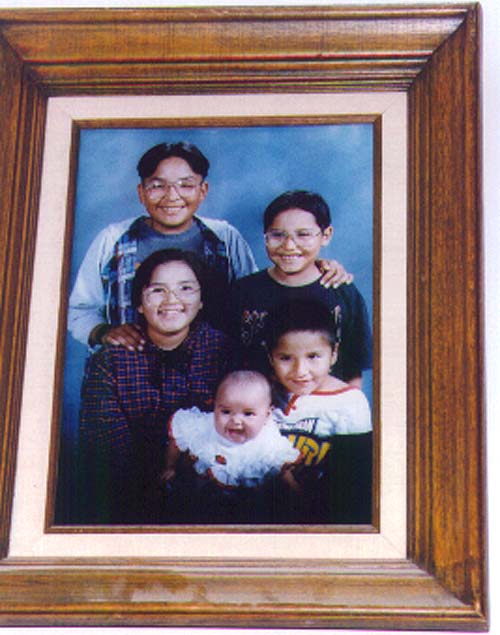 Family of Judi and Herbert Braidhair II. Judi was the Coordinator for the weeks program. The total content was provided by people of the Navajo Nation.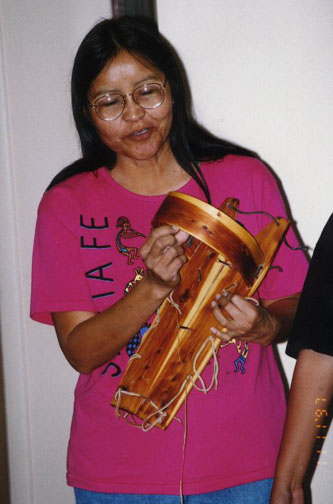 Judi Braidhair showing cradleboard.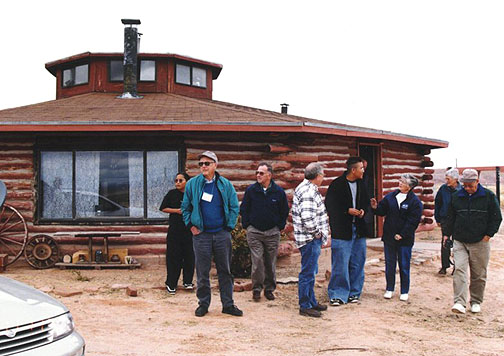 Elderhostelers at Hogan of Herbert Braidhair II.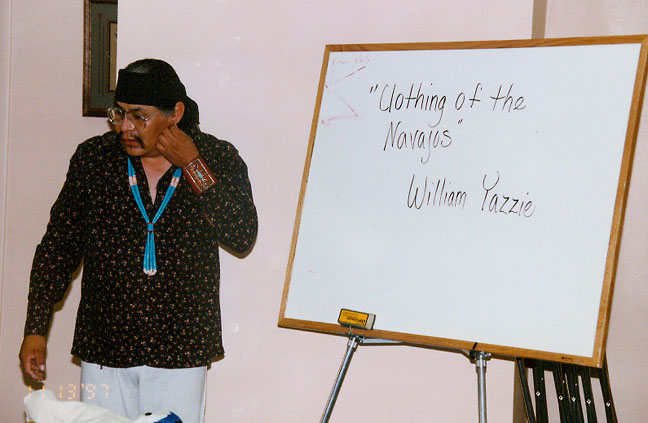 William Yazzie instructed us about Navajo clothing.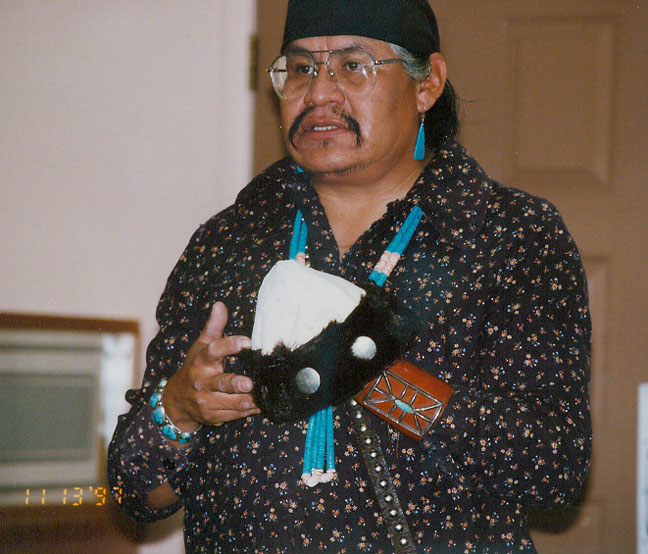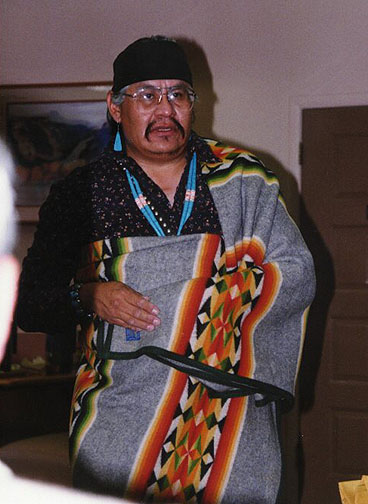 Showing their favorite blanket, a "Pendleton".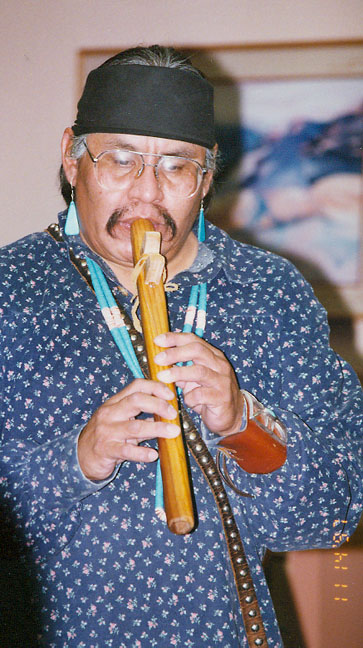 showing us a Navajo musical instrument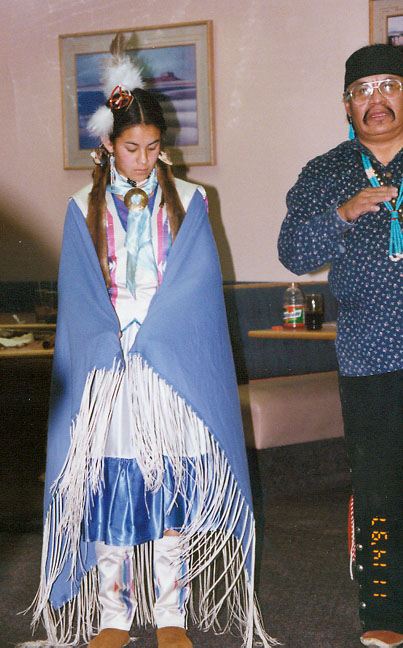 showing us his daughter's costume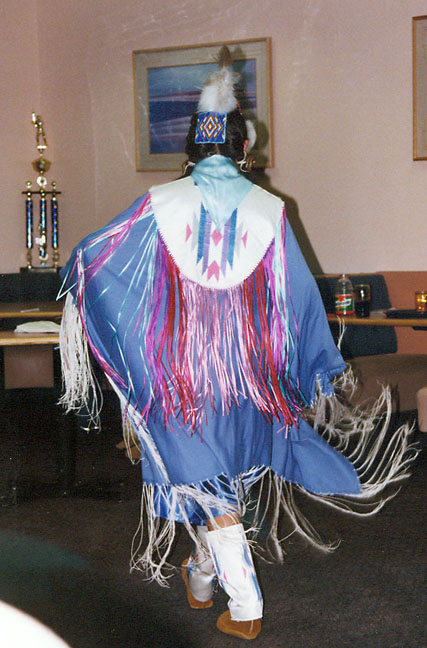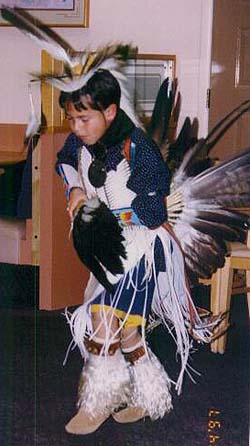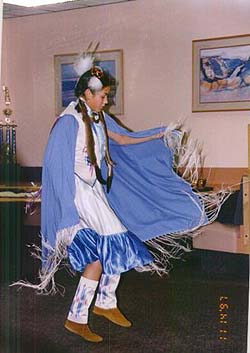 William Yazzie's children do dances for the Elderhostel "graduation".
To Learn more about the Canyon de Chelly National Monument

Return to Arizona page