Frequently Asked Questions


I was fortunate enough to get scholarships to Europe after college, and then jobs which allowed me to travel. Then I saved all I could to go to the places where studies or work did not bring me.

How do I find what countries you have visited?
I have listed the countries and territories I have visited by the year of my first visit. It is at New Places.

I like to observe many animals in their natural habitats and in their natural behaviors. Check my Favorite Animal page.

I am really not that close. I use telephoto lenses and then crop the photo to get the animal in the best view.

I like to observe people and their ways, as well as animals in their natural behaviors.
Since the world has so many diverse people, ETHNOGRAPHY, is my favorite study subject.

Do you pay people to have their photos taken?
Since I also like to take photos of people in their natural behaviors, as a scientific photographer, I like to be unobserved. So I use a telephoto lens to take people photos from a distance, without interacting with them, and in that way not distorting what I am trying to show. I try to avoid posed photos, and hence rarely pay people whom I photograph.

If I enjoyed my first visit to a place, I found that returning is never quite the same. The exception is cities, like London and Berlin, where theater experiences always bring me back.

I prefer to travel in a group. In the past was happy with Elderhostel programs. Unfortunately they have now become much like other tour groups and their quality has dropped. So I no longer recommend them.
I have taken several tours with Grand Circle, Overseas Adventure Travel, and Grand European Tours which I can recommend. Some places I must travel alone since no organized tours are available.

Yes, when used by non-profit people or organizations. I am proud to share my photos with others. When asked, I usually give permission for others to use my photos. It is appreciated when they give credit. (Photo by Galen R Frysinger www.galenfrysinger.com)

No. I am not a professional photographer, and have no facilities to provide printed copies. For non-profit use, people are free to use the electronic .jpg files.

When I get too old to keep having fun being my own Web Master.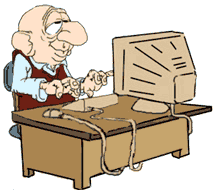 Revised: February 15, 2015 .