Green Island
Queensland, Australia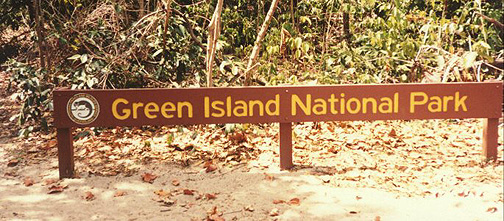 Green Island National Park
Great Barrier Reef, chain of coral reefs in the Coral Sea, off the northeastern coast of Australia. The largest deposit of coral in the world, the reef extends about 2010 km (about 1250 mi) from a point near Mackay, Queensland, to the Torres Strait, which lies between Australia and New Guinea.

reached by excursion boat from Cairns
The channel that separates the reef from the Australian coast varies in width. Certain northern parts of the reef are as close as 16 km (10 mi) to the coast. In the south, the channel reaches a width of about 240 km (about 150 mi). The reef protects the channel from the harsh wind and waves of the Coral Sea. Water in the channel is calm and shallow. Islets and rings of coral called atolls are scattered throughout the channel, making ship navigation difficult.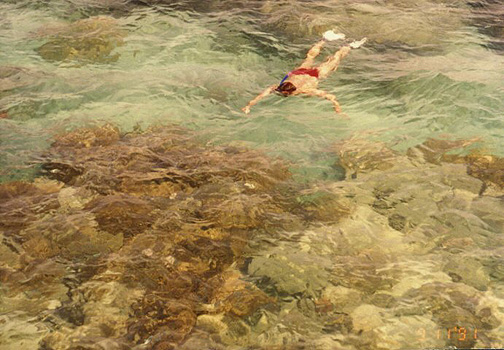 great snorkeling
The Great Barrier Reef is home to a remarkable number of organisms. The coral itself is made up of the skeletons of tiny, flowerlike water animals called polyps, held together by a limestone substance produced by a type of algae. Hundreds of species of polyps form coral in a beautiful range of colors and shapes. The reef also supports many larger water animals, including as many as 2000 species of fish.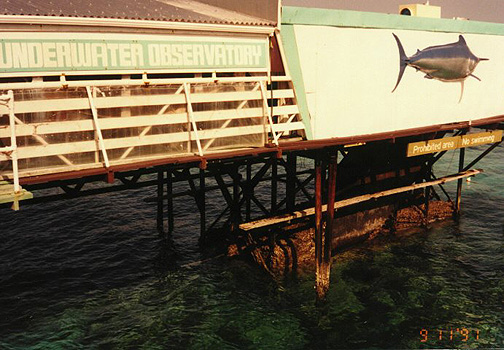 or "dry" underwater fish viewing
Since the early 1960s crown-of-thorns starfish have invaded parts of the reef. These animals feed on coral and can destroy large portions of a coral reef. The Australian government has made efforts to limit destruction of the coral.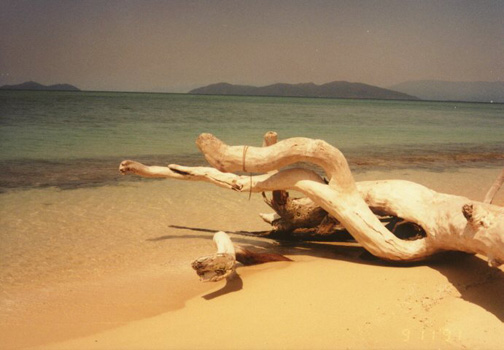 beautiful beaches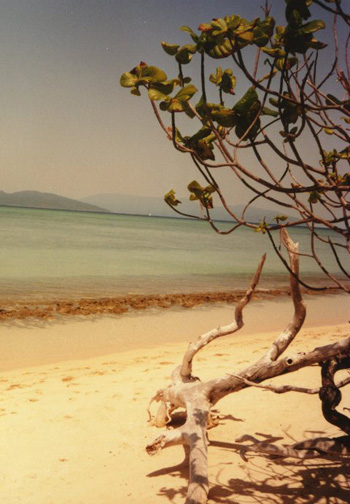 Other Parts of Australia
Jump to: Cape York Peninsula
Jump to: Carpentaria
Jump to: Cooktown
Jump to: Koalas
Jump to: Kuranda
Jump to: the Bowerbird
Jump to: Tasmania