Kamakura
Scenes from my visit in 1966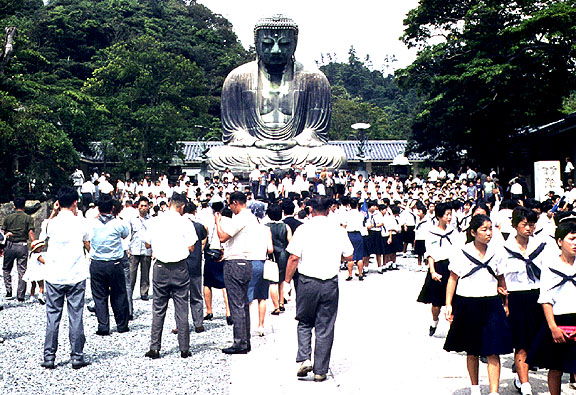 Great Buddha, or Daibutsu

Kamakura

, city in Japan, on Honshû Island in Kanagawa Prefecture, 45 km (28 mi) southwest of Tokyo. Situated on Sagami Bay of the Pacific Ocean, south of Yokohama, to which it is connected by rail, modern Kamakura is primarily a seaside resort and residential district. The production of lacquerware is a local craft that has been practiced since the 13th century.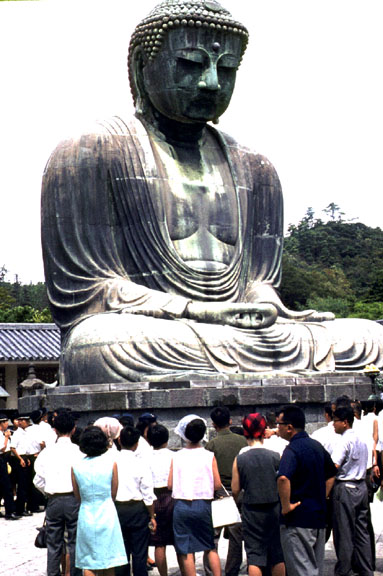 42 ft. high Great Buddha,
The many temples and monuments preserved since the days of the Kamakura shogunate include the city's most celebrated landmark, the 12.8 m (42 ft) high Great Buddha, or Daibutsu, cast in bronze in 1252. The nearby beaches of Shichiriga and Yuiga are popular attractions, as are the Kenchoji and Engakuji temples. Kamakura is home to several museums, including the Kamakura Museum of Modern Art (founded in 1951).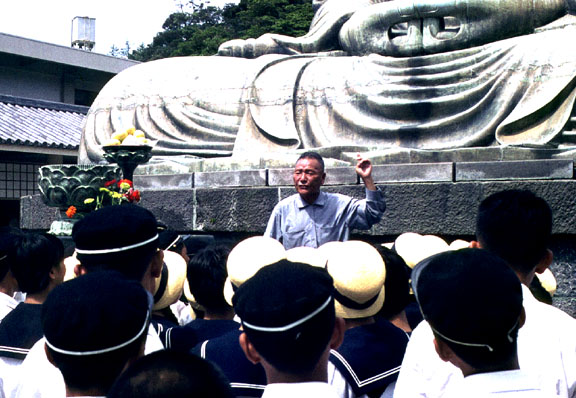 telling the school children the history
(cast in 1252)

Kamakura was historically important as the seat of Japan's first military government, established by Minamoto Yoritomo, who set up his headquarters here in 1180, during the Minamoto clan's struggle with the Taira. He kept it as his capital after he was appointed shogun, or general, in 1192. Well protected by surrounding hills, Kamakura was also at a safe distance from the imperial court of Kyôto.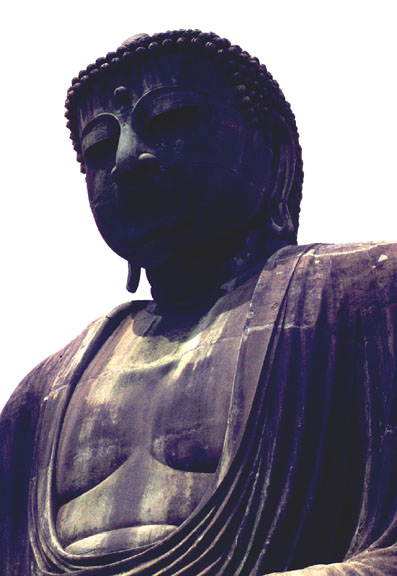 Buddha
(Amitabha)
The Hôjô clan, which took power as shogunal regents after Yoritomo's death, retained Kamakura as its seat of government. The shogunate's patronage encouraged the building and expansion of many temples and shrines in Kamakura, especially Zen temples. Kamakura lost its political importance after 1333 when the last of the Hôjô, defeated by the pro-imperial rebellion led by Emperor Go-Daigo, committed suicide. Population (1999) 169,716.
Text from Microsoft Encarta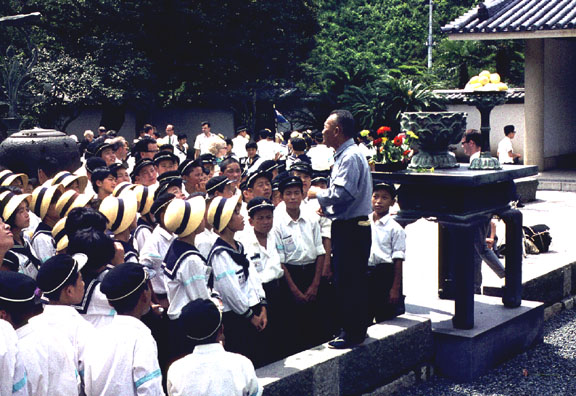 listen close, test later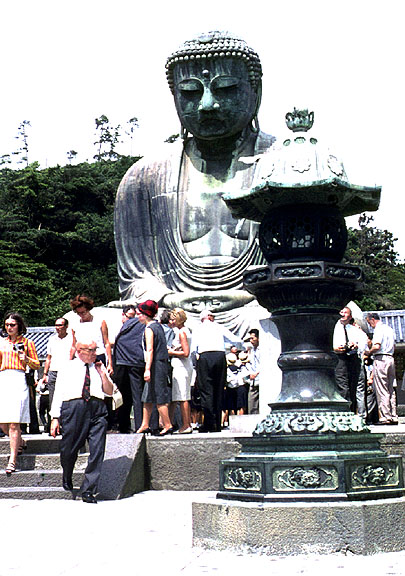 Western visitors

The Park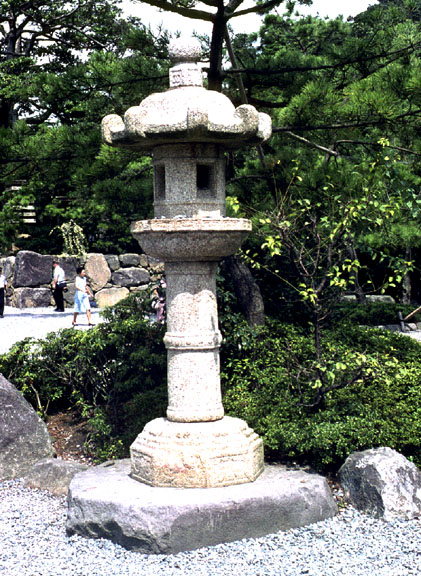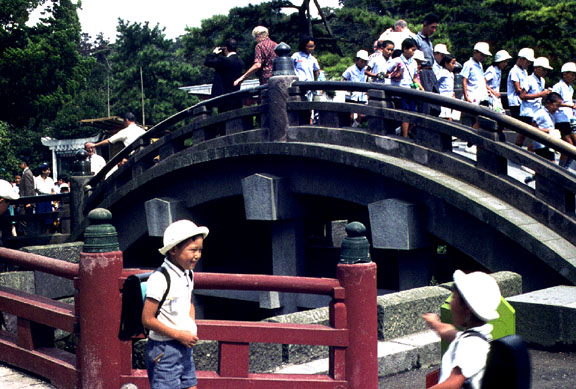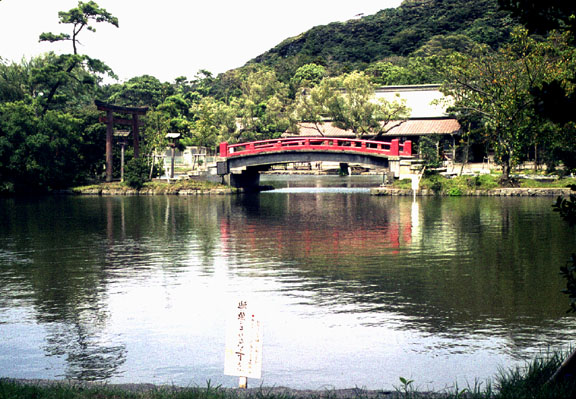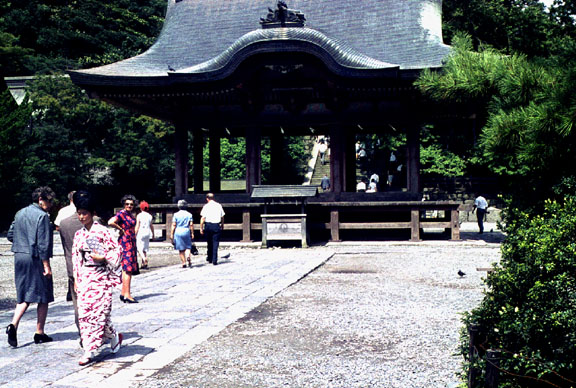 The Temples