Pachinko
a vertical pinball game which is a Japanese craze
(estimated to take in over 6 trillion a year)
and a major source of tax evasion.
Pachinko is as popular as online casino and slots machines are in the USA.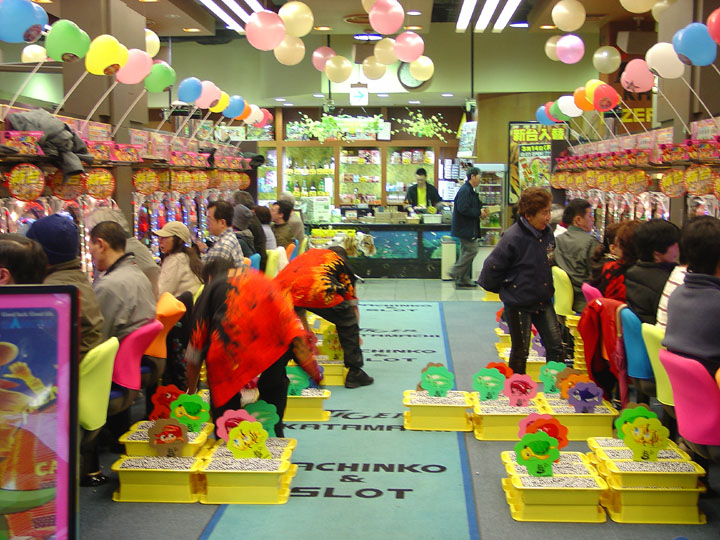 pachinko parlor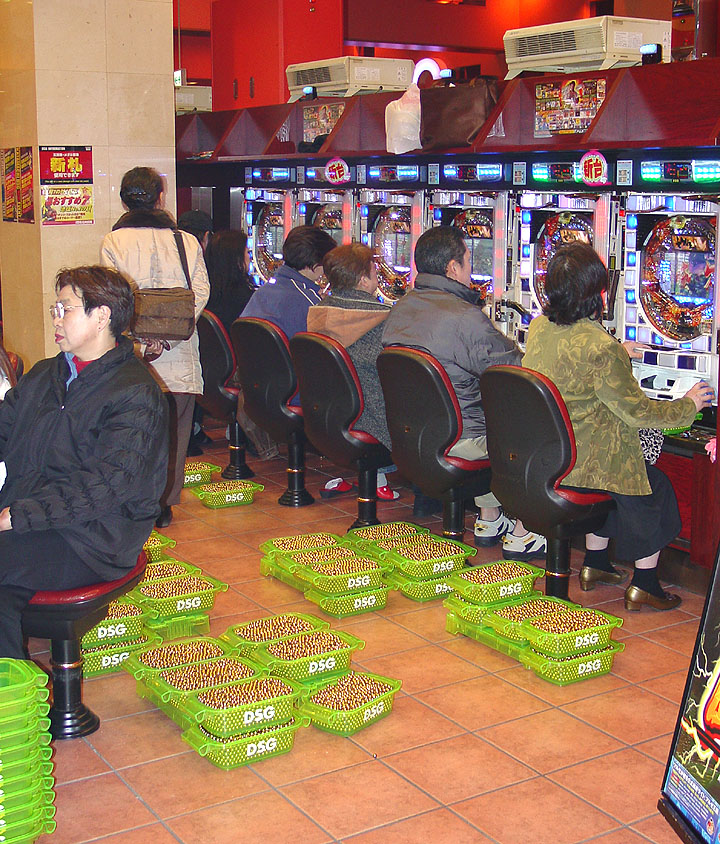 avid players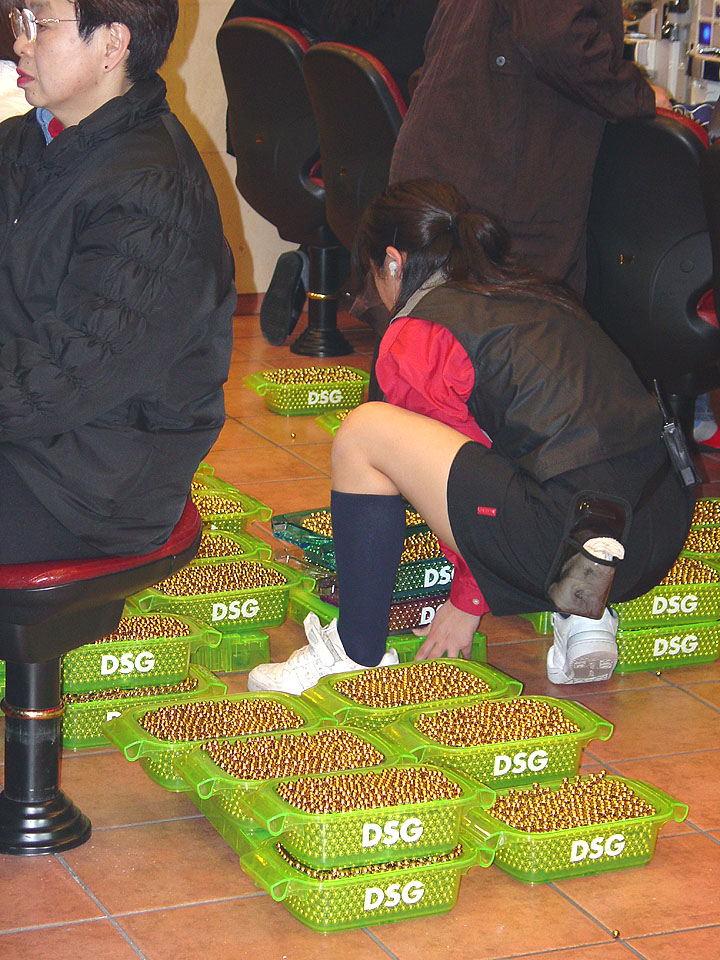 attendant moving the boxes of pachinko balls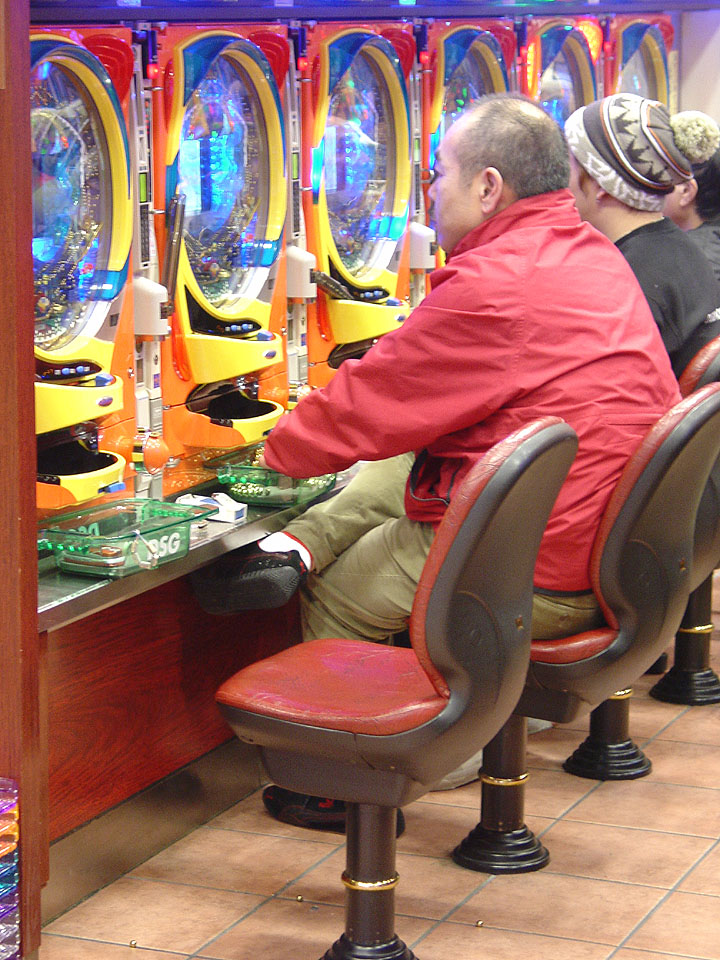 got a run going
This is similar to US casinos, where you play slots.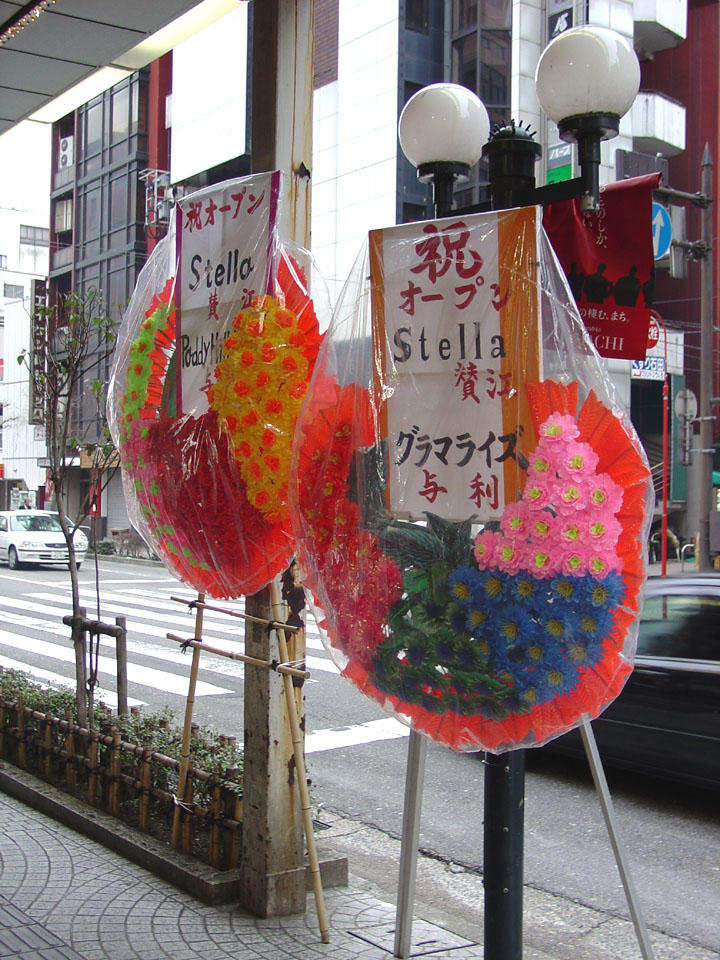 best wishes wreaths in the street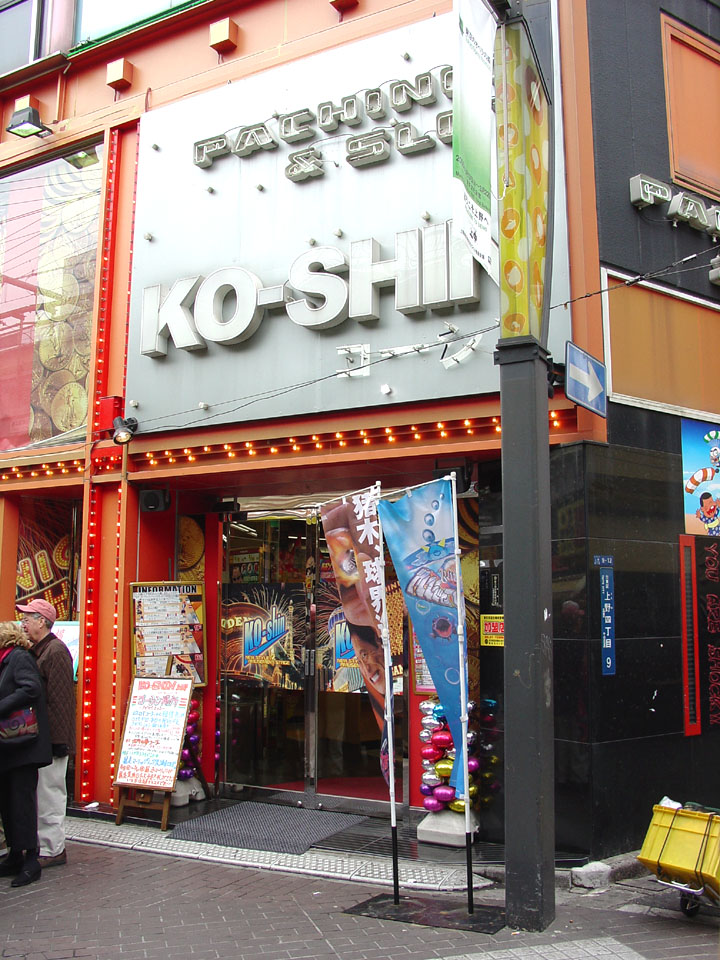 Ko-Shin Parlor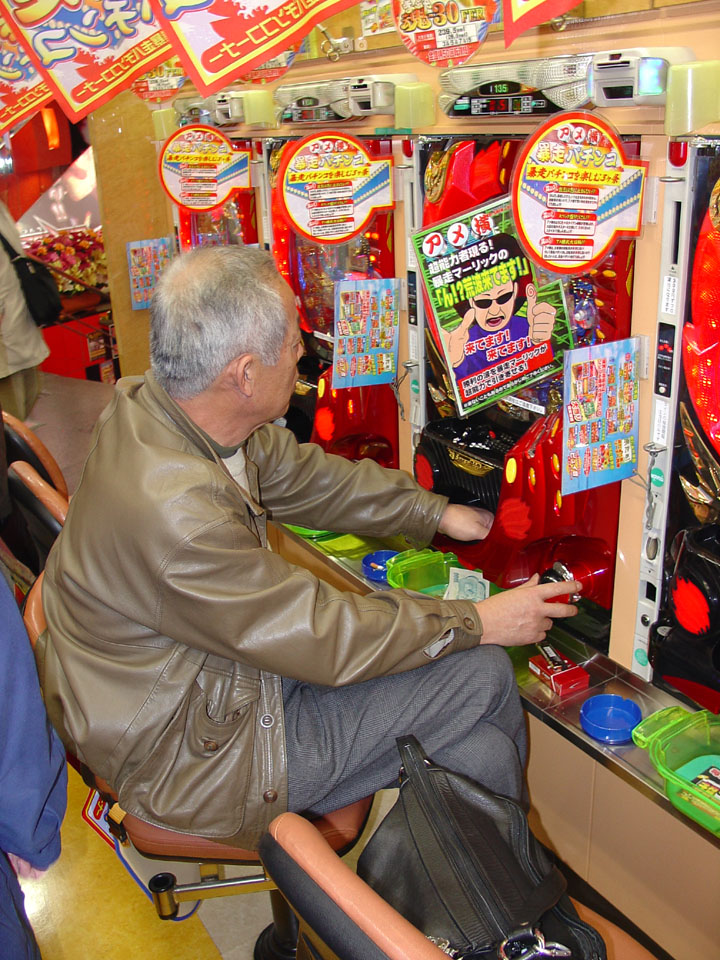 hand in the ball box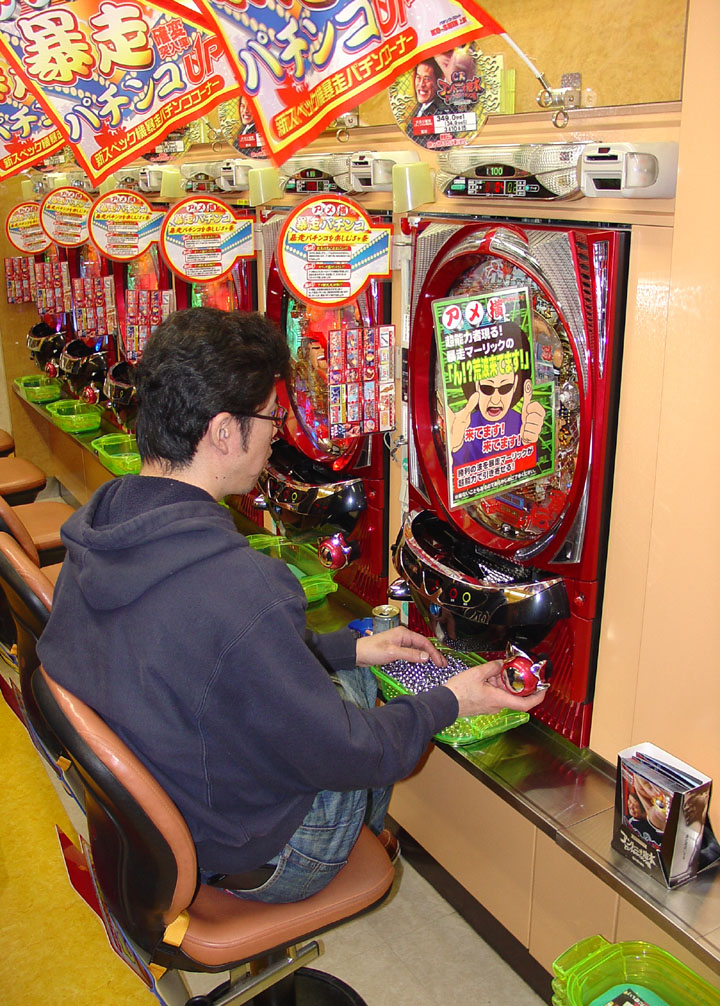 watching closely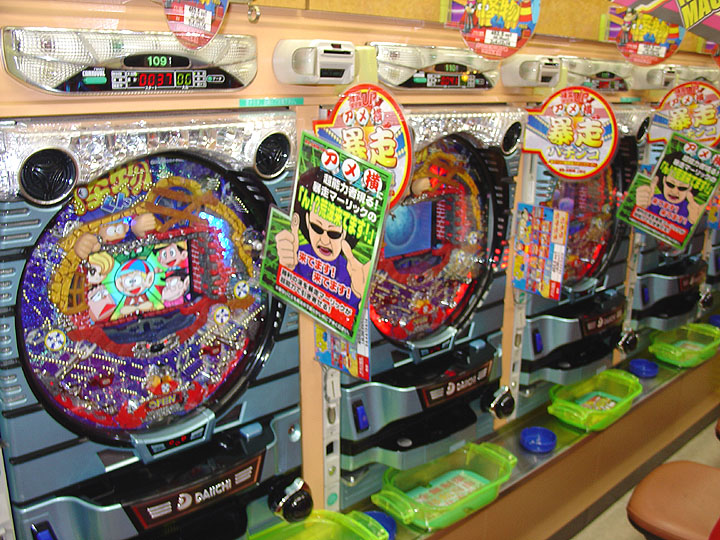 the colorful machines
---
---