Heifer International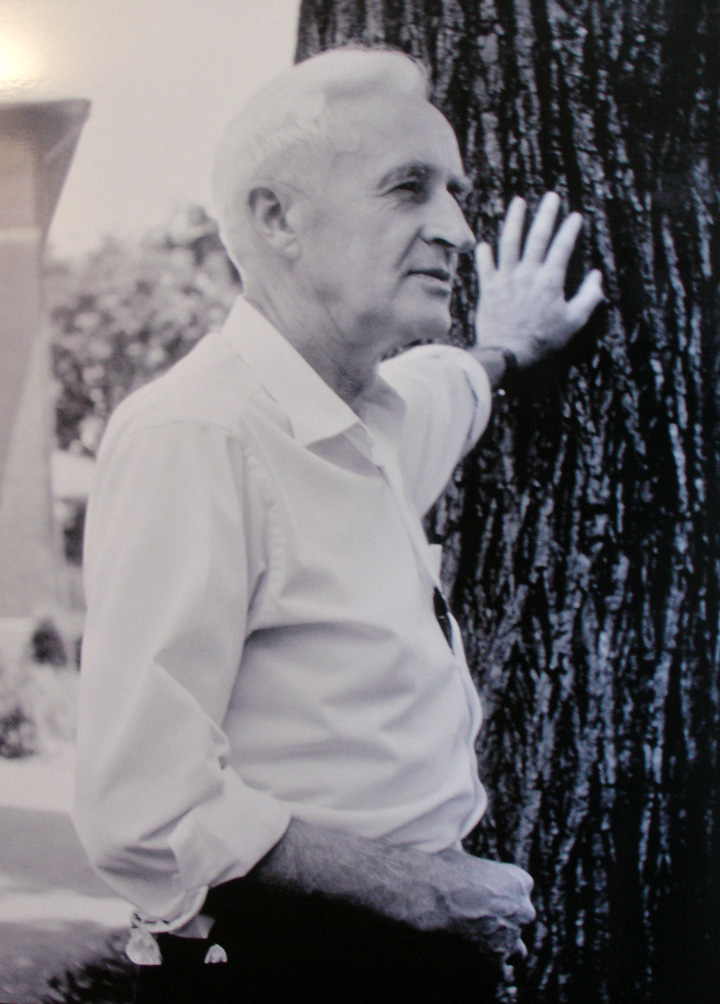 Dan West
American farmer Dan West, the founder of Heifer International, was serving as a Church of the Brethren relief worker in Spain during the Spanish Civil War when he became frustrated at being forced to decide how to allocate a very limited amount of food aid. Upon his return to the United States, he founded Heifers for Relief, an organization dedicated to providing permanent freedom from hunger by giving families livestock and training so that they "could be spared the indignity of depending on others to feed their children." The basic philosophy of Heifers for Relief was based on the proverb, "Give a man a fish; you have fed him for today. Teach a man to fish; you have fed him for a lifetime." West also conceived the slogan "Not a cup, but a cow."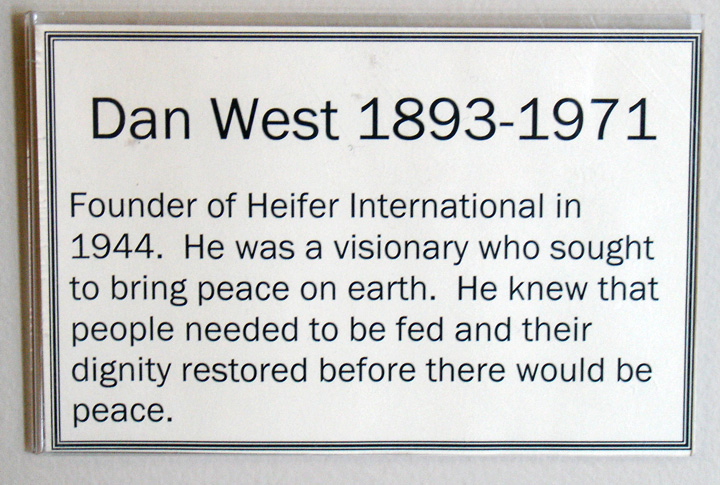 The first group of seventeen heifers—young cows who have not given birth—was shipped from York, Pennsylvania, to Puerto Rico in 1944. Each heifer was meant to serve as a continual source of milk, offspring and fertilizer. To ensure that the gift animals would have a lasting benefit in the region, he asked each participating family to take education in animal husbandry, and to agree to donate any female offspring to another family. In this fashion, he imagined that a single gift would multiply far beyond the original investment.


Many of the young men from the historic peace churches (Quakers, Brethren and Mennonites) served as "seagoing cowboys", as their Alternative Service to military service (Conscientious Objectors), taking heifers to needy countries in Europe just after World War II.
---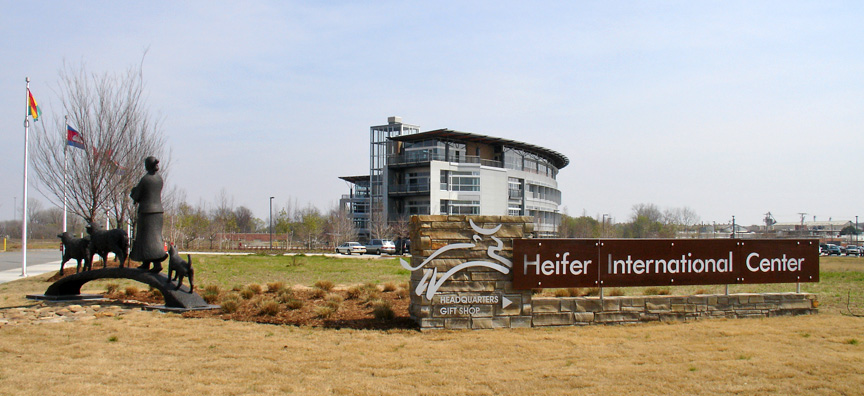 Center in Little Rock, Arkansas
Today the organization is known as Heifer International and gives gifts of sheep, rabbits, honeybees, pigs, llamas, water buffalo, chicks, ducks, goats, geese and trees as well as heifers. As of 2006, these animals and plants have been distributed in 125 countries around the globe. Each gift perpetuates Heifer's interest in agroecology and sustainability.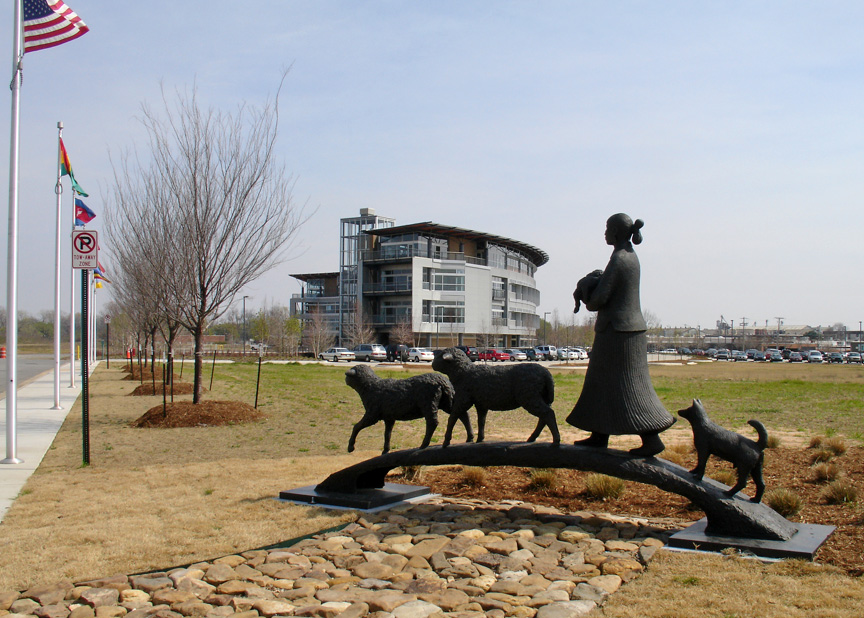 their new environmentally advanced headquarters (a low energy use, Green Building)
Donors may purchase "shares" of a gift or pay for an entire animal. Heifer International's listed price includes the purchase price of the animal itself, as well as the cost of its veterinary care and transport to the village. The recipient family's training in animal husbandry, sustainable agriculture techniques and business practices are also rolled into the listed price.

Today, rather than shipping animals overseas, the organization purchases them in the country they are destined for. This puts money into the local economy, reduces transportation costs and promotes better health for the animals because they are already accustomed to the local climate, food and diseases.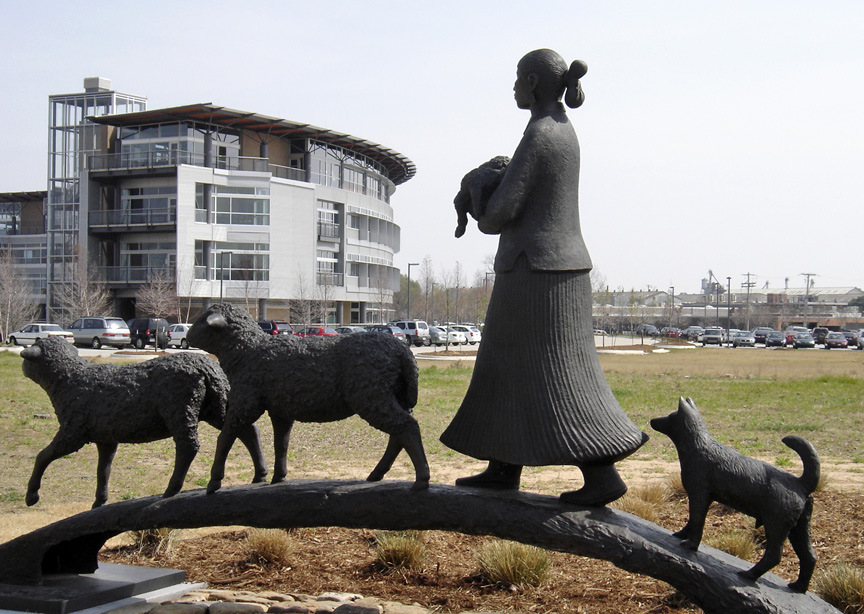 Heifer International works to ensure that the gift of each animal will eventually help an entire community to become self-sustaining. The organization seeks to provide "7 M Animals" whenever possible. Animals such as goats, water buffalo and camels are seven M animals- they provide meat, milk, muscle, manure, money, materials and motivation. Once its immediate needs have been met, a family is free to sell any excess at market. Heifer International provides a breeding animal along with the gift animal so that it can produce offspring. Participating families are required to "pass along the gift", that is: they must give at least one of the female offspring to a neighbor who has undergone Heifer's training. In time, that neighbor will pass along one of the offspring of its animal, and so on.
Text from Wikipedia
---
---