Hot Springs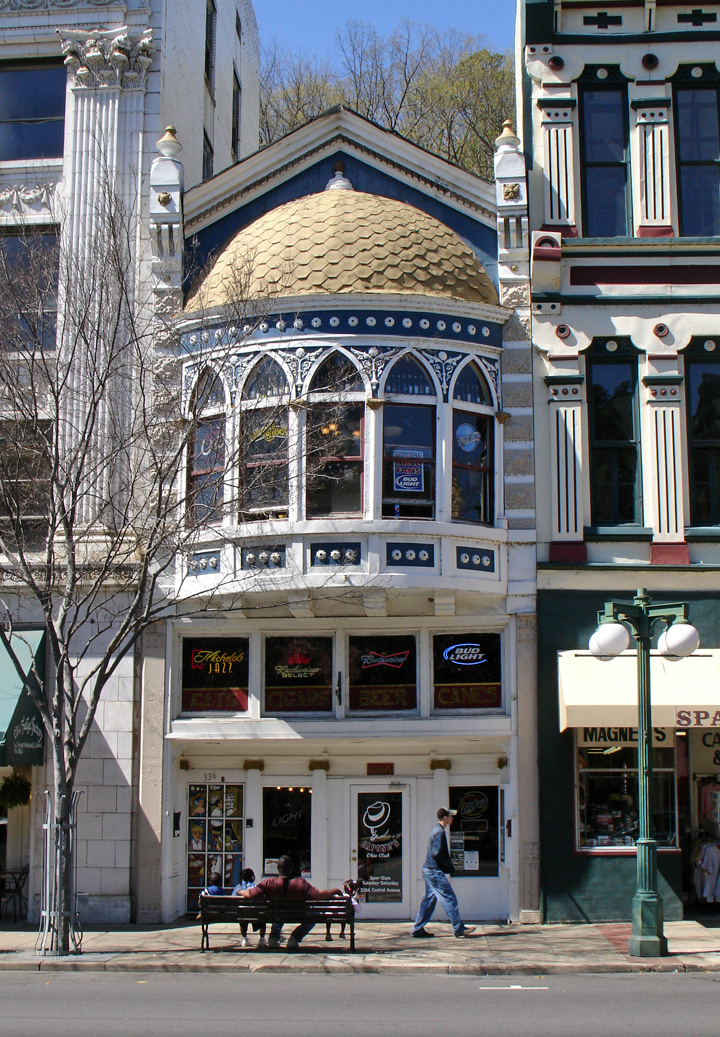 town bar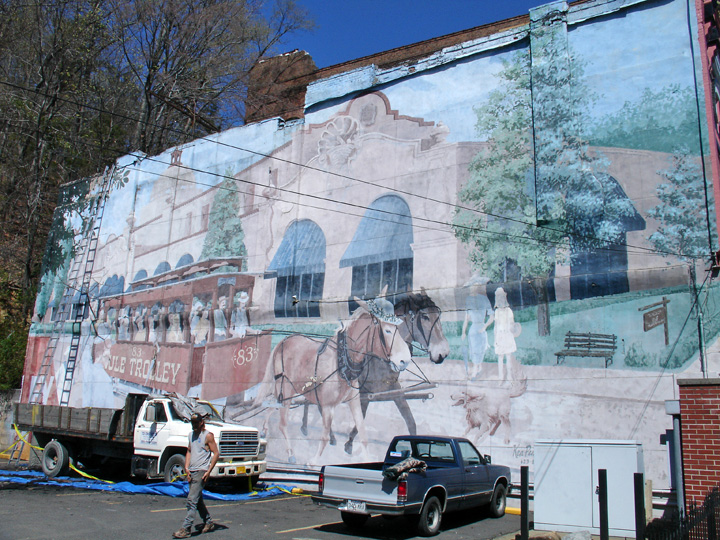 in early days toured the town in a Mule Trolley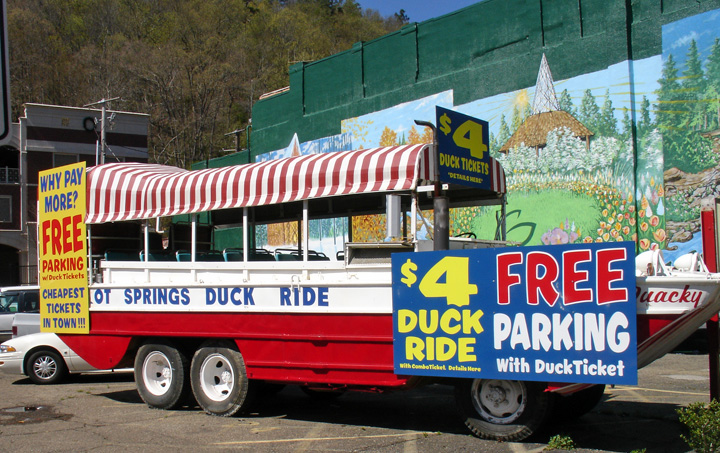 now in a Duck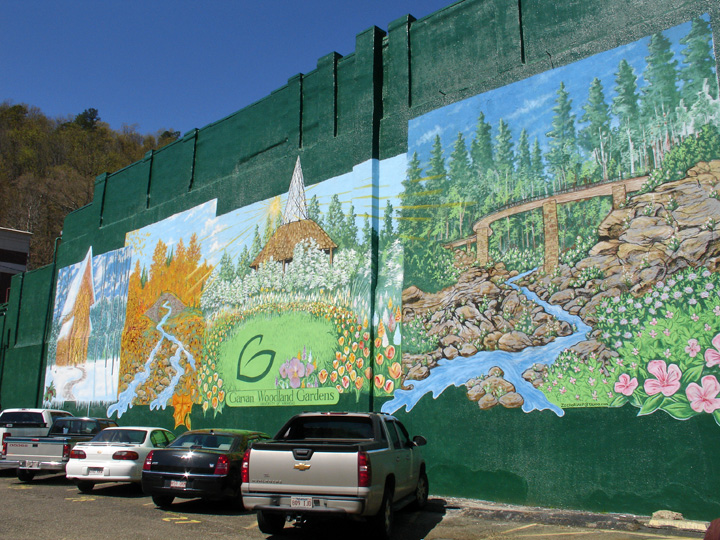 mural of the gardens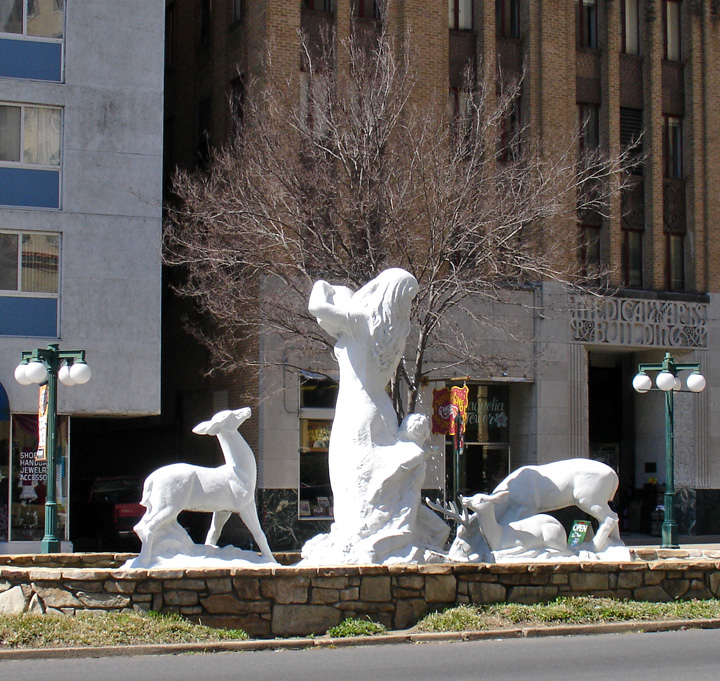 statues in front of Medical Arts building
Hot Springs is the tenth most populous city in the state of Arkansas in the United States of America, the county seat of Garland County, Arkansas, and the principal city of the Hot Springs Metropolitan Statistical Area encompassing all of Garland County. According to 2006 Census Bureau estimates, the population of the city is 37,847.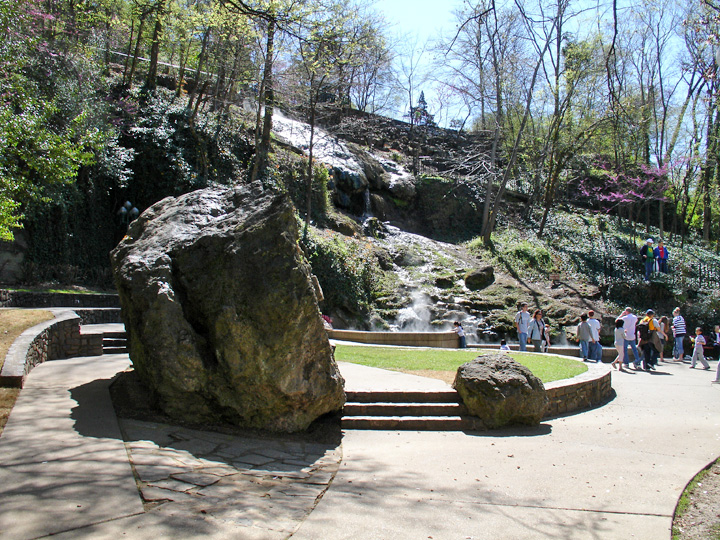 the Hot Springs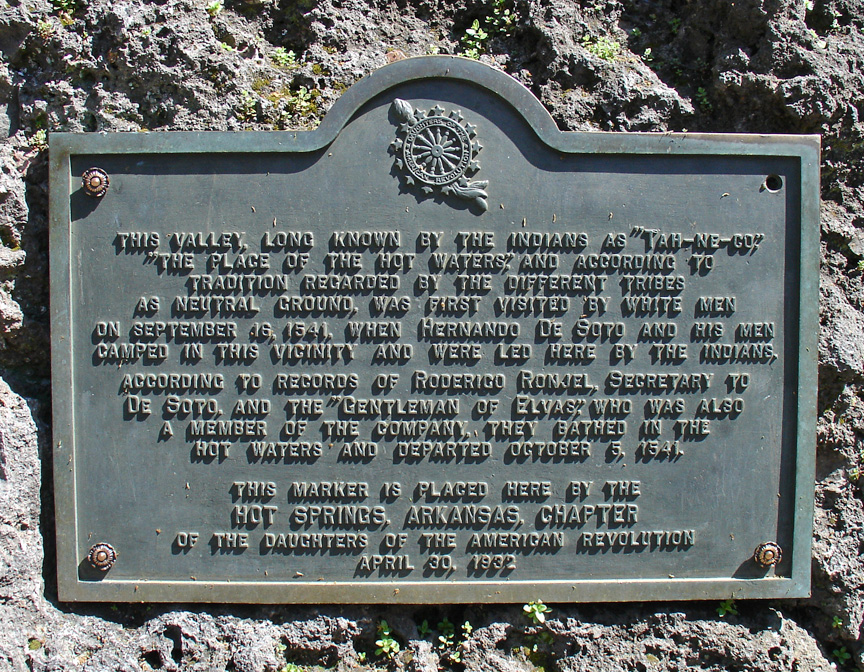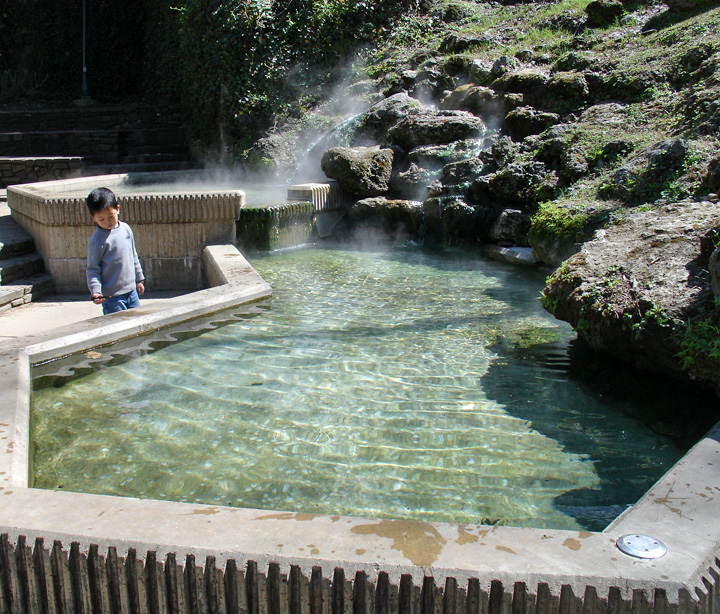 admiring the bubbling water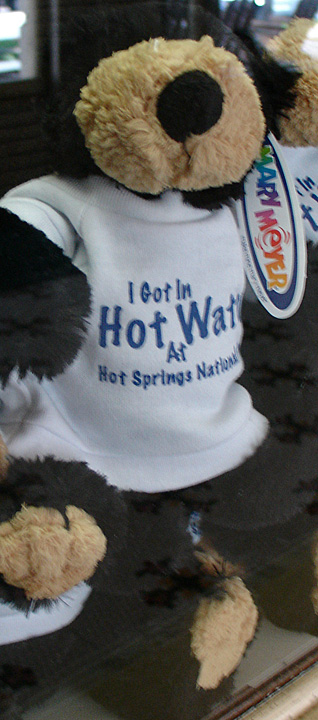 in "Hot Water"
Hot Springs is traditionally best known for the natural spring water that gives it its name, flowing out of the ground at a 147 degrees Fahrenheit (64 degrees Celsius). The tourist trade that this brought made it a very successful spa town. Hot Springs is also noted as the boyhood home of US President Bill Clinton.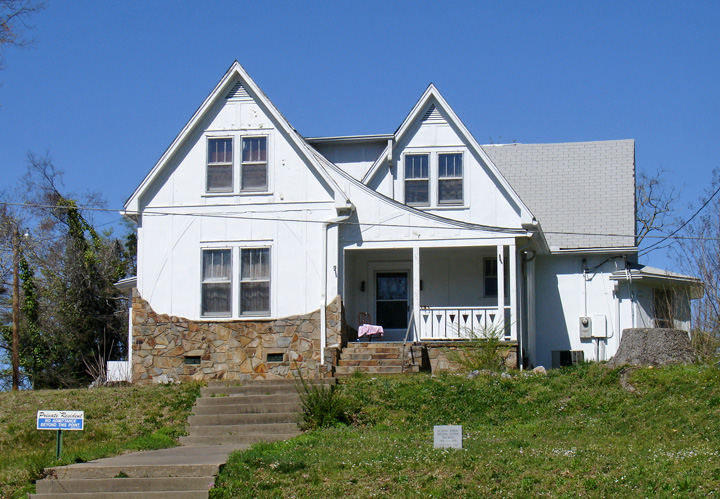 1011 Park Avenue, Bill Clinton's Early Boyhood Home, 1954 to 1961
More Photos of Clinton's stay in Hot Springs
The city takes its name from the natural thermal water that flows from 47 springs on the western slope of Hot Springs Mountain in the historic downtown district of the city. Approximately 800,000 gallons of 143-degree water flows from the springs each day. The rate of flow is not affected by fluctuations in the rainfall in the area. Studies by National Park Service scientists have determined through carbon dating that the water that reaches the surface in Hot Springs fell as rainfall in an as-yet undetermined watershed 4,000 years earlier. The water percolates very slowly down through the earth's surface until it reaches superheated areas deep in the crust and then rushes rapidly to the surface to emerge from the 47 hot springs.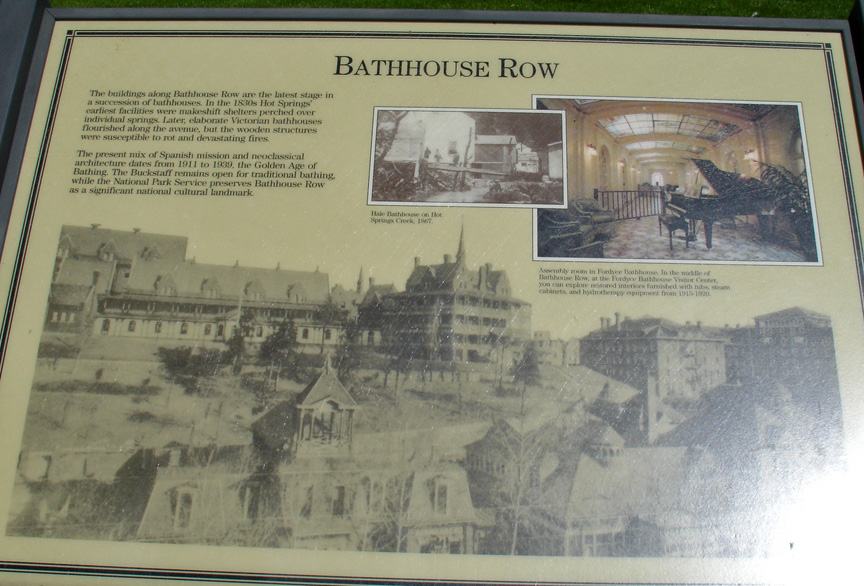 Bathhouse Row

Along with its famed Bathhouse Row, one of downtown Hot Springs' most noted landmarks is the Arlington Hotel, a favored retreat for Al Capone.
Text from Wikipedia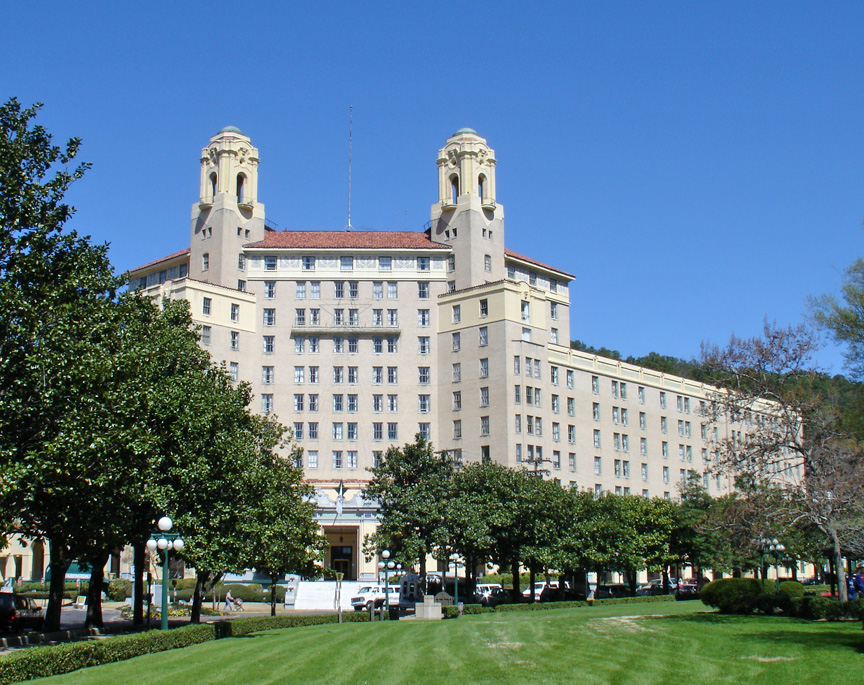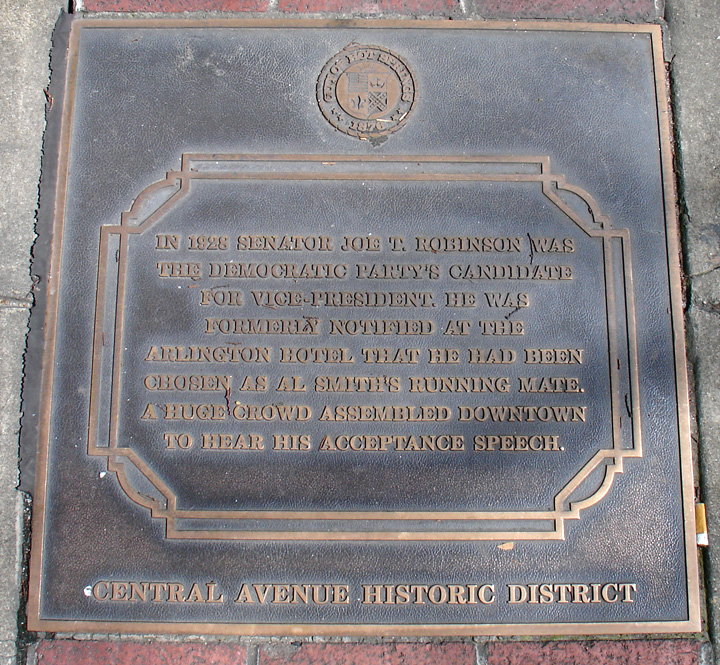 Joe Robinson, Al Smith's chosen running mate as VP candidate
was cheered at the Arlington Hotel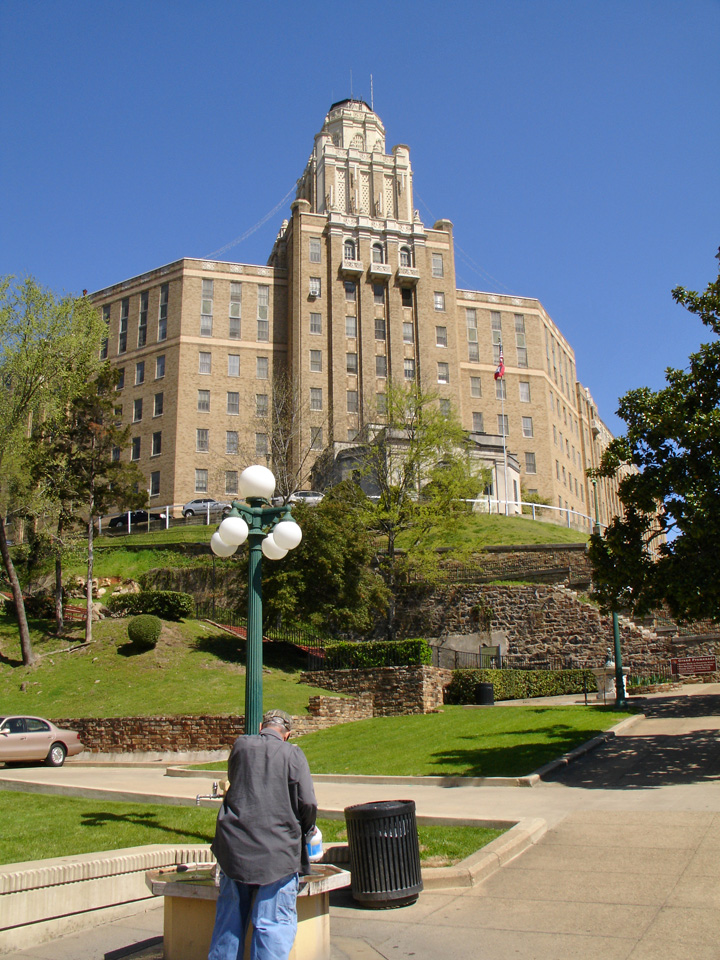 Government Health Facility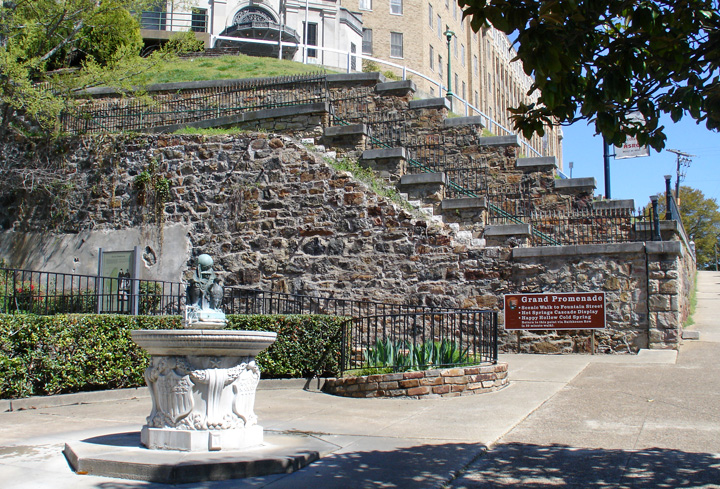 Grand Promenade from the Hot Springs
to the Government Health Facility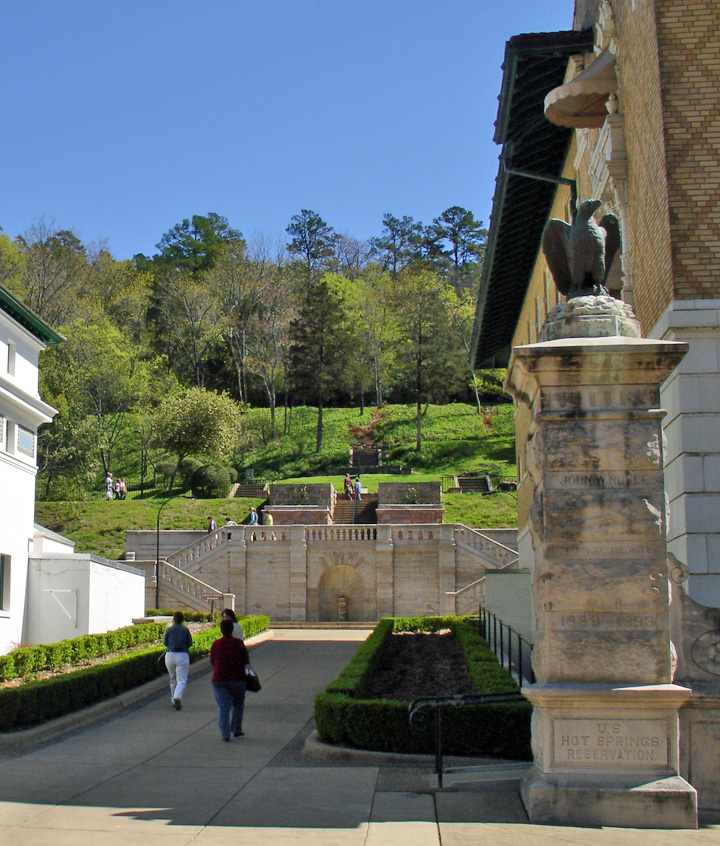 The Promenade next to the Park Visitor's Center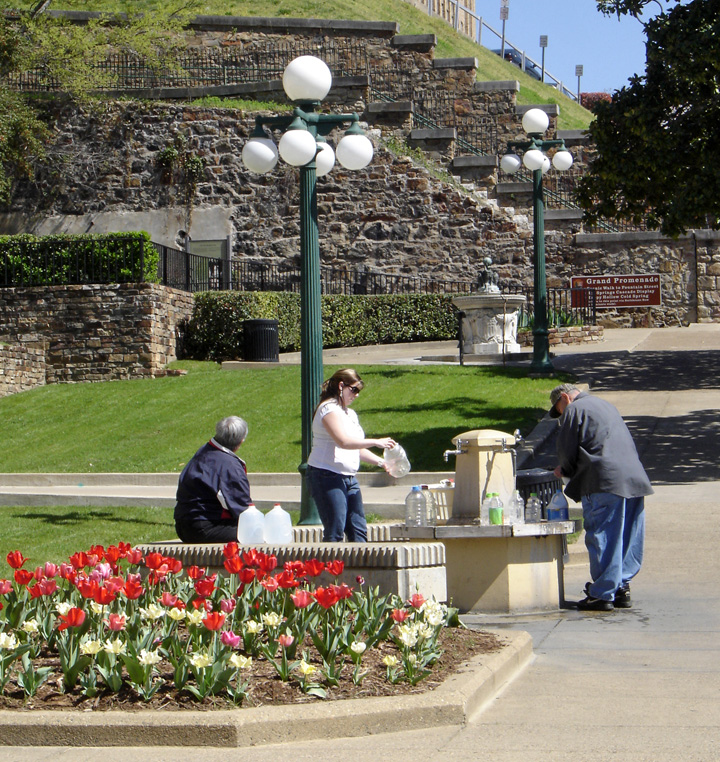 people bottling the Hot Springs mineral water
---
---