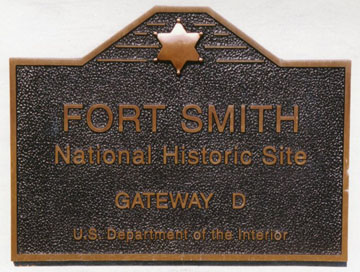 Fort Smith
Arkansas
The city grew around a fort established in 1817 to keep peace between the Cherokee and Osage peoples. It is named for General Thomas A. Smith, commanding officer of the force that built the fort. The city was incorporated in 1851. A new fort (now a National Historic Site) built nearby in 1838 was vacated by the army in 1871. In 1875 the fort became a federal court, distinguished by the decisions of Judge Isaac C. Parker, who dealt sternly with lawlessness in the area.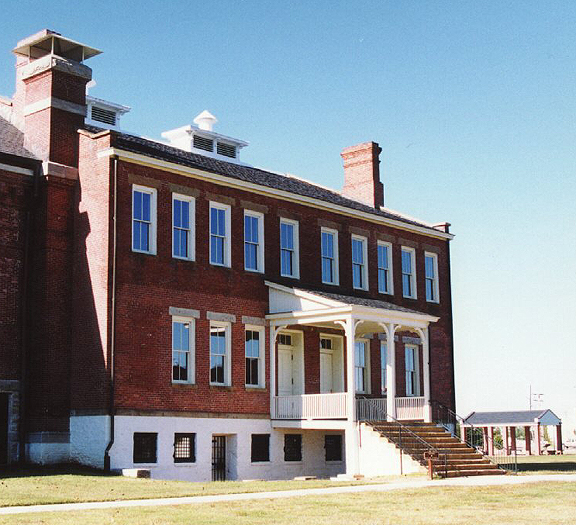 Federal Court for the Indian Territory (1875)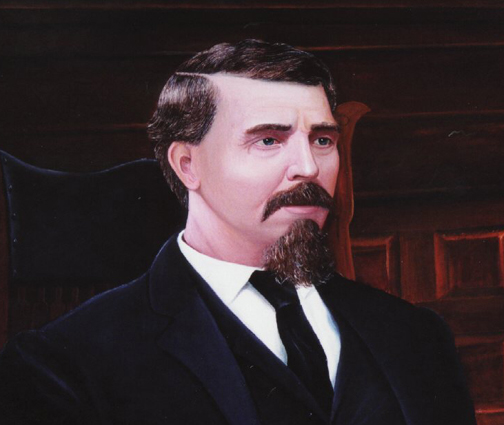 Judge Parker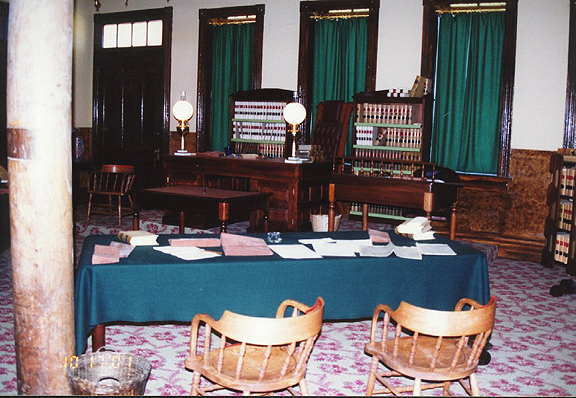 his courtroom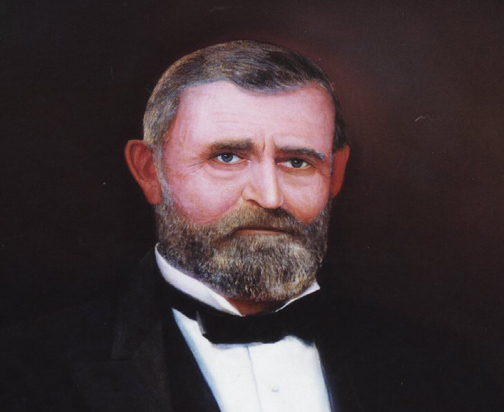 was appointed by President U. S. Grant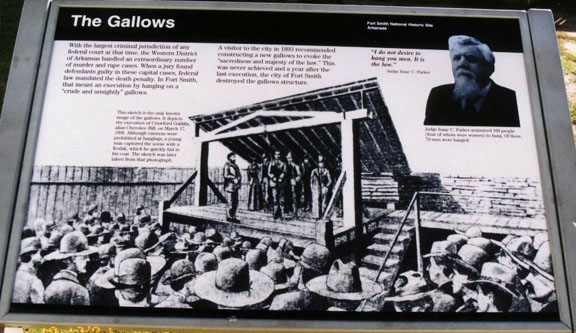 and often known as the hanging judge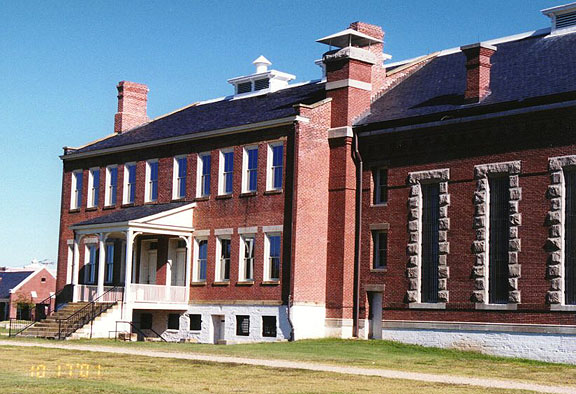 the federal prison was transferred from the basement
to the new structure built on the right side of the courthouse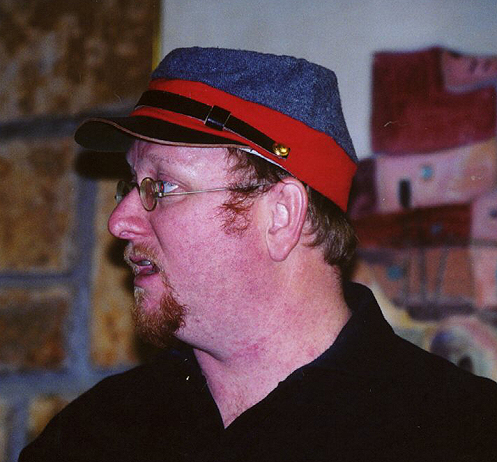 National Park Service presenter, Tom Wing
telling of the American Civil War, the hats worn
and the uniforms
(Confederate artillery uniform on top)

Another important building in Fort Smith was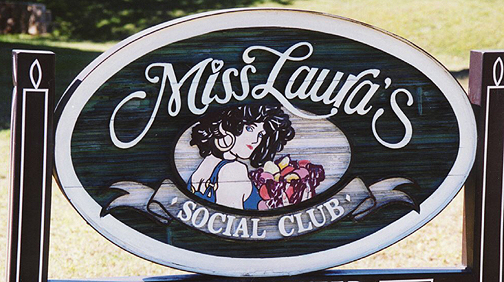 Miss Laura's Social Club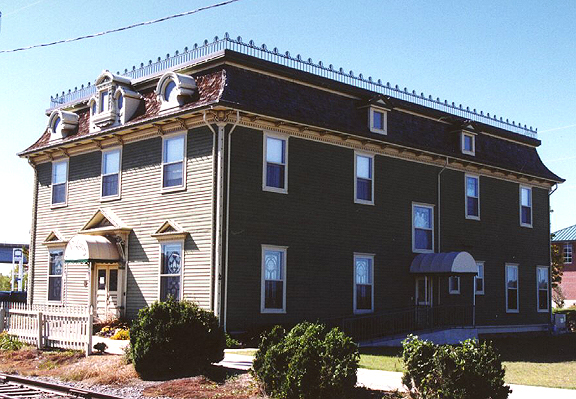 located between the railroad and the river did a thriving business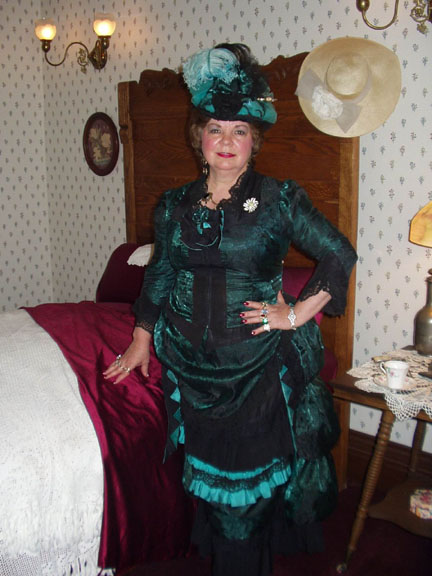 Miss Laura reenactor
(Photo authorized by Carolyn Joyce, aka Miss Laura)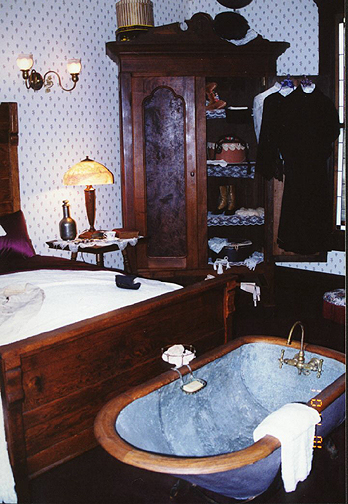 her quarters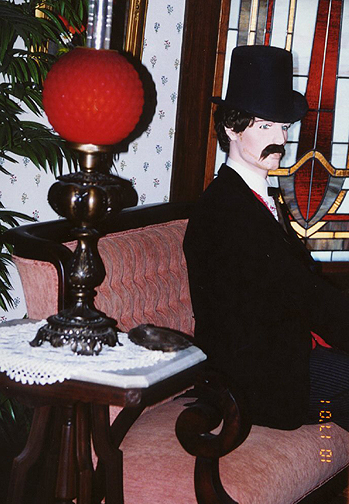 after meeting Miss Laura at front door and buying the "tokens"
the gentlemen waited to meet the "entertainers"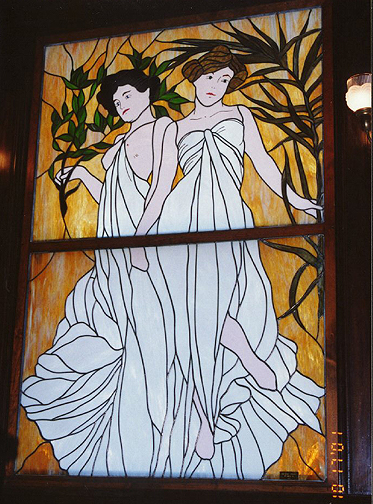 stain glass window on the stairway to "paradise"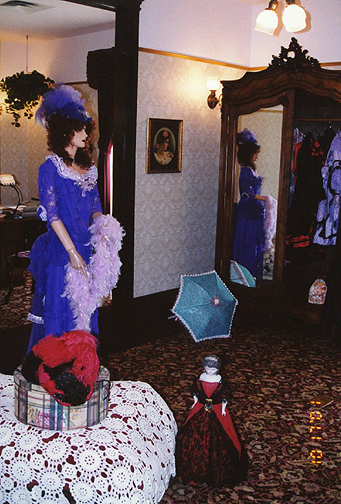 model of an entertainer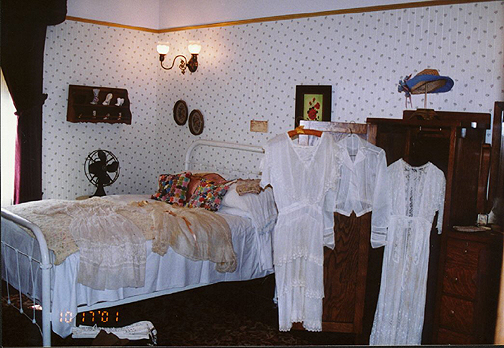 typical bedroom of one of the nine girls