Peabody Ducks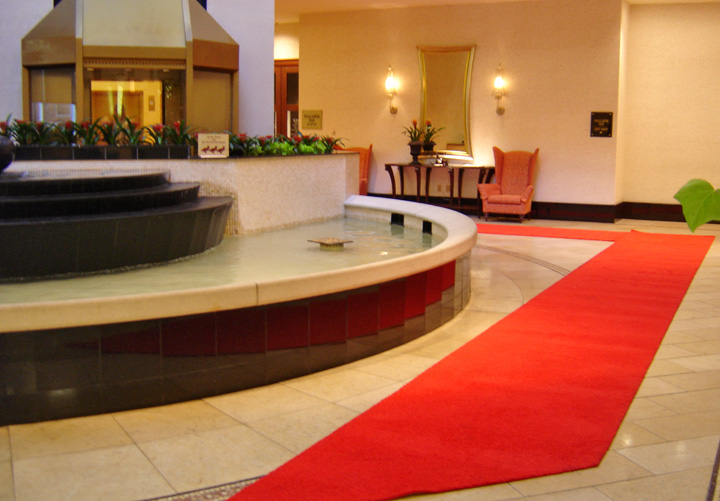 lobby of the Peabody Hotel, Little Rock
People are going quackers in Little Rock! Those famous fowl, the Peabody ducks, now have a home here and are stirring things up in Little Rock.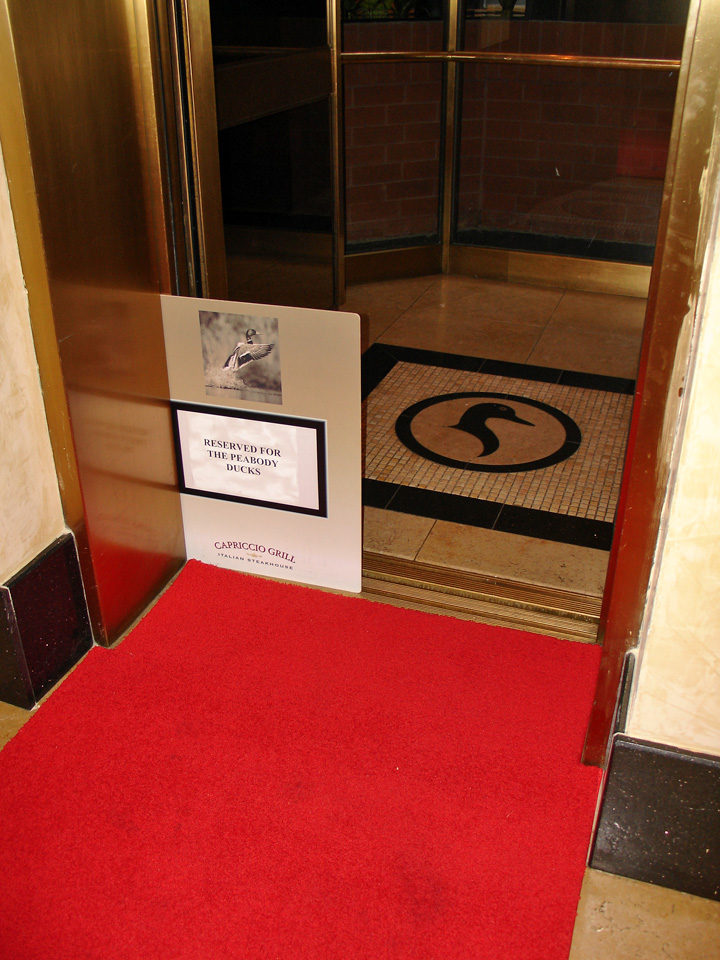 elevator reserved for the ducks
It's just plain fun. Everyday the hotel loads ducks in an elevator, puts down a red carpet and lets the ducks waddle into the lobby to swim around the fountain and be ogled. You can stay at the hotel or just visit for the duck march.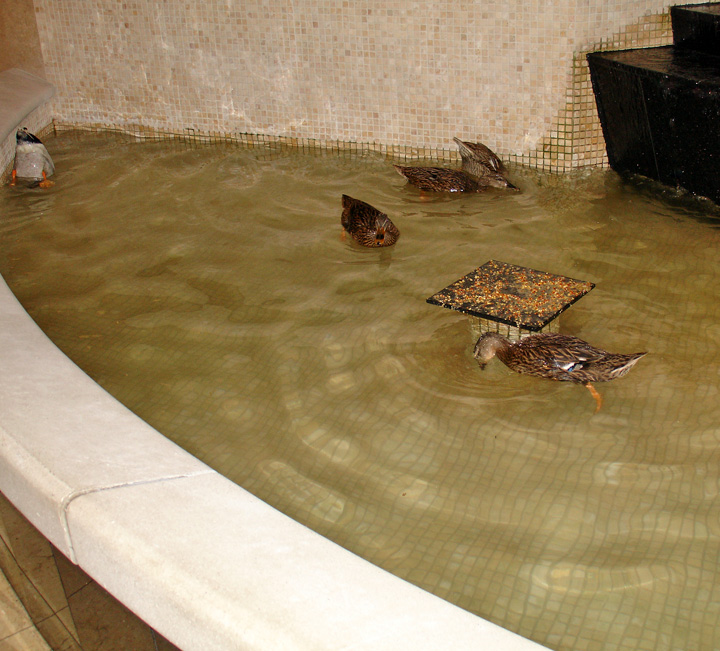 the ducks in the fountain
For some reason, kids seem to love watching the ducks march down the red carpet. Adults do too. It really is cute and the ducks are amazingly trained. They can tell when it's time to show off. You can see that they know they are stars.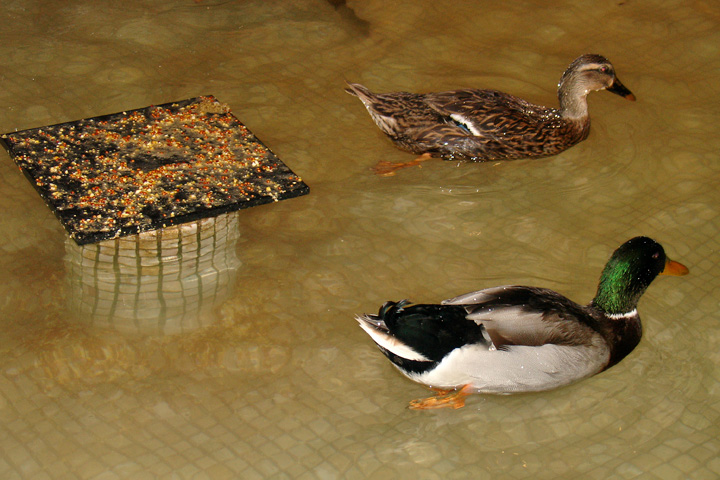 male and female

The Peabody duck tradition actually started in Arkansas:
"It all started back in the 1930s when Frank Schutt, General Manager of The Peabody Hotel - Memphis, and a good friend, Chip Barwick, Sr., both avid outdoorsmen, returned from a weekend hunting trip in Arkansas.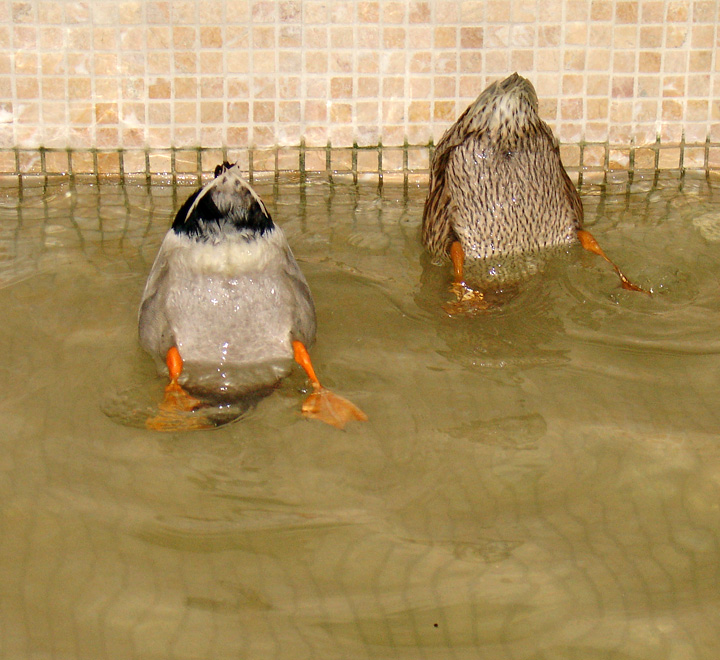 showing their tails

It seems that they had nipped a bit of Tennessee sippin' whiskey, and thought, with schoolboy prankishness, that it would be humorous to place some of their live duck decoys (it was legal for hunters to use live decoys) in the beautiful but barren Peabody fountain."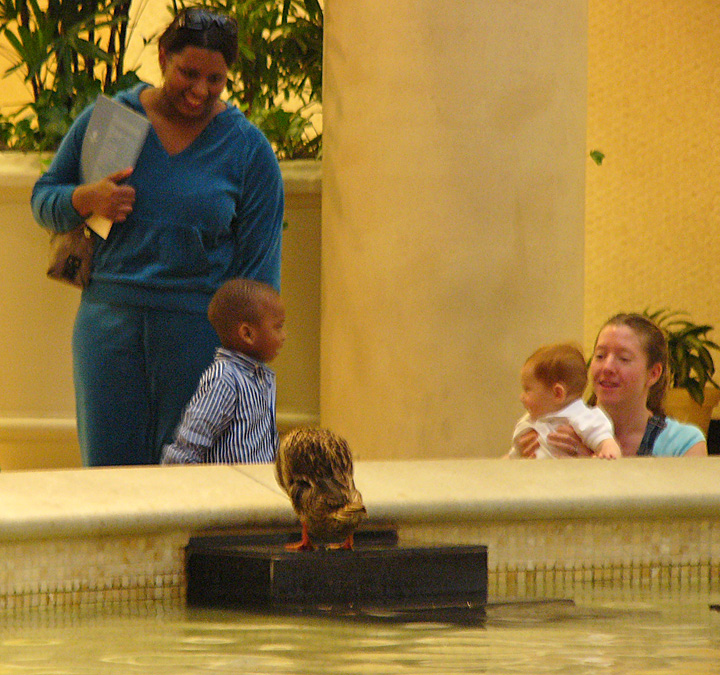 children like to watch the ducks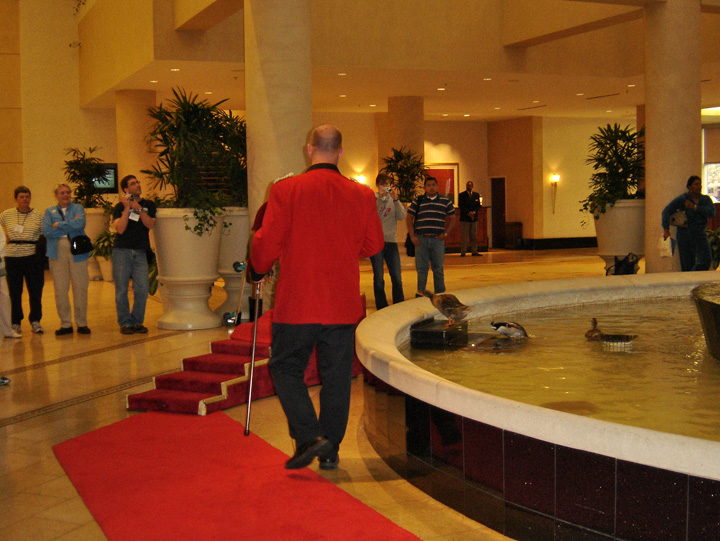 Duckmaster places the duck stair in place
Apparently people liked it and still do!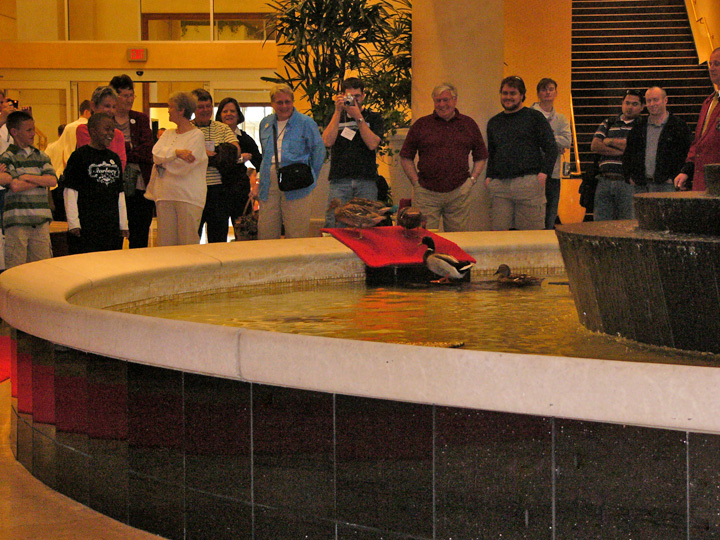 ready to make the march

Peabody Little Rock is in the former Excelsior Hotel in downtown Little Rock (next to the Old Statehouse). The hotel underwent over 40 million dollars of renovations and is almost unrecognizable. It's absolutely beautiful. The main lobby attraction is, of course, a new fountain and four or five little water fowl.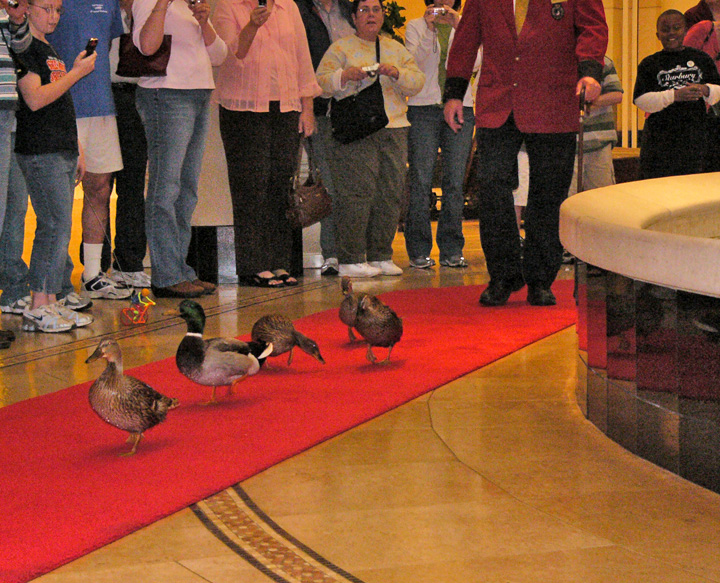 on the march

Peabody Little Rock Versus Peabody Memphis
I may be a bit biased but I think Peabody Little Rock is even better than Peabody Memphis. The duck pond is larger which means more people can crowd around for a better view. The red carpet march seems to be a bit more spread out so there isn't as much crowding. Also, and this is my favorite thing, you can see through the elevators. You can actually see the ducks ascend (or descend) after (or before) their march.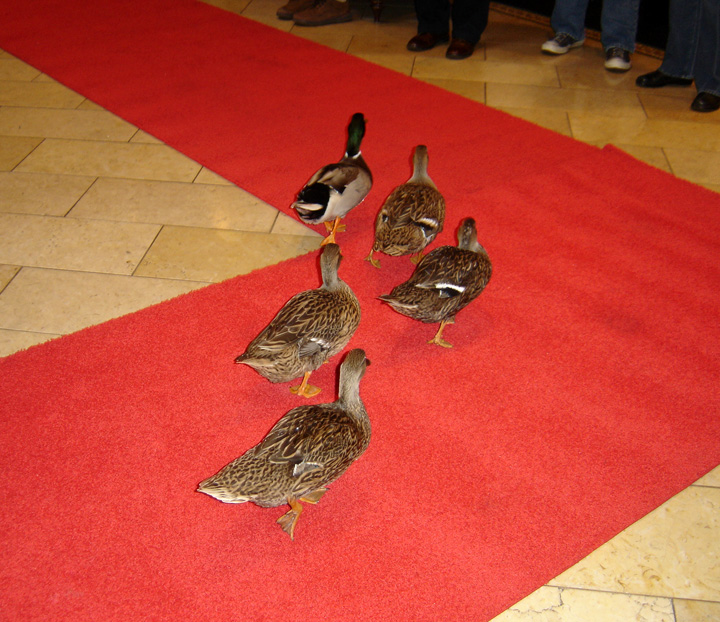 cornering

The Duckmaster is friendly to the kids and adults and may even have the ducks stop for photo ops along the march.
The ducks march down everyday at 11:00 and march up at 5:00. Between that time they are in the fountain playing, quacking and being ducks.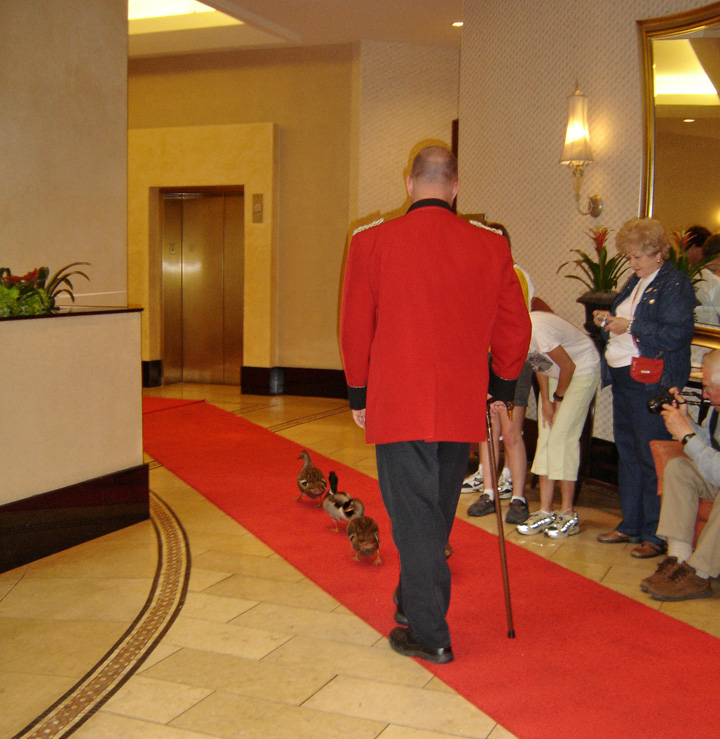 heading toward the elevator
---
---