Elderhostel Program at the
Marine Resources Development Foundation,
Key Largo, Florida
This program emphasized the underwater environment which could be seen by Snorkel.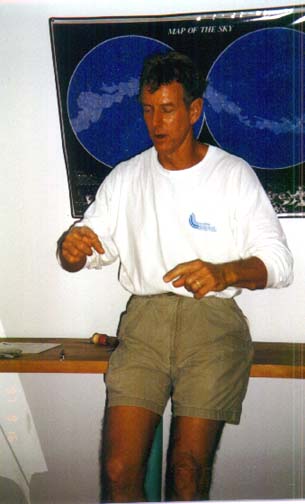 Arthur W. Mitchell, Director of Education was our instructor for the week, covering the snorkeling techniques and what we could observe.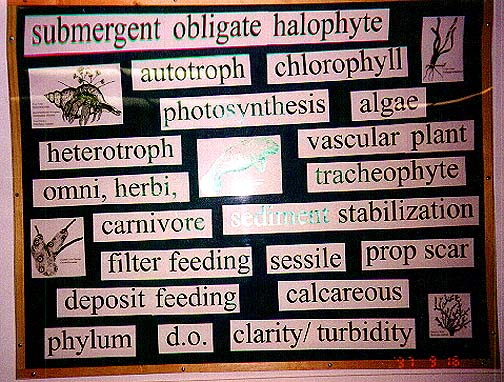 This is one of the "Word Walls" to help us remember what we were learning.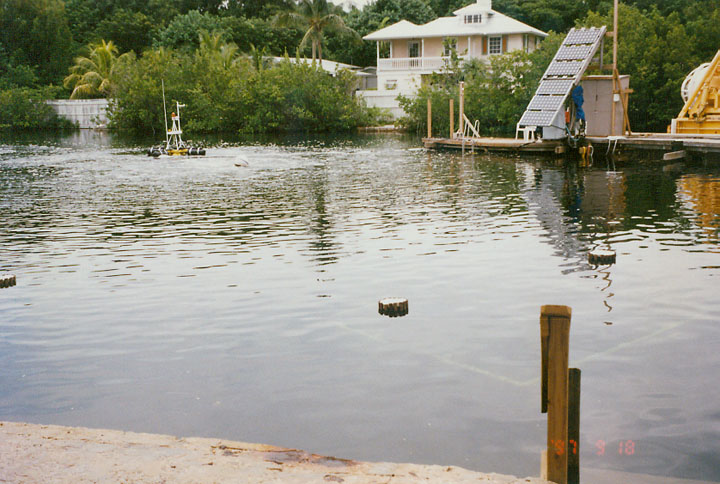 where we had our swimming test
(also the site of the underground hotel)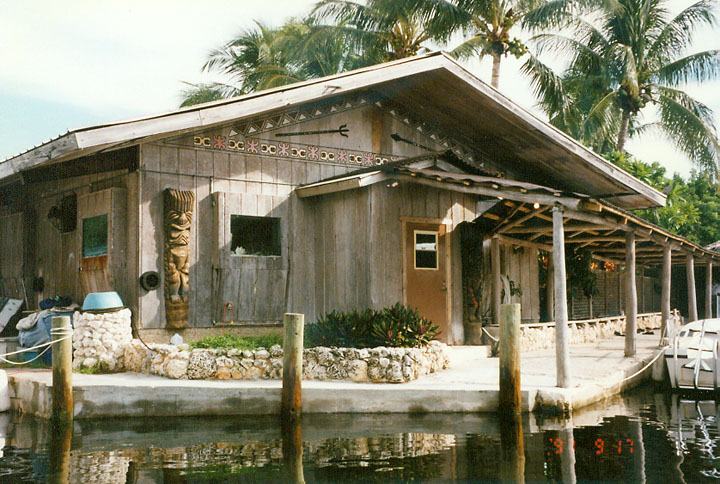 our dining room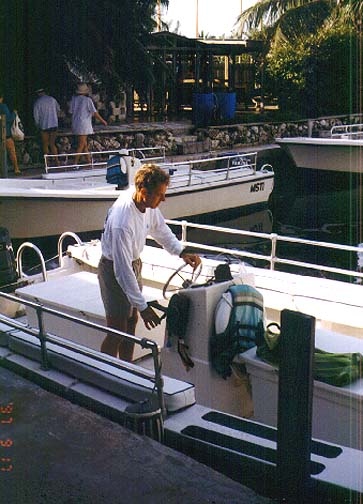 Preparing the Boat for a field trip.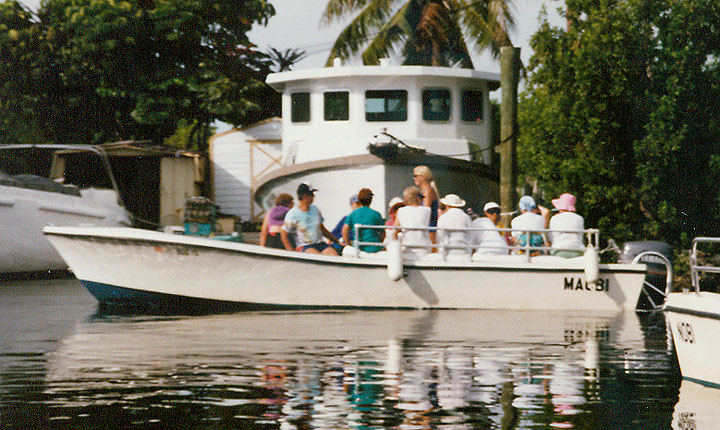 on the way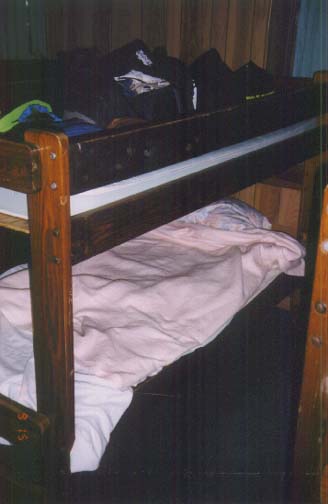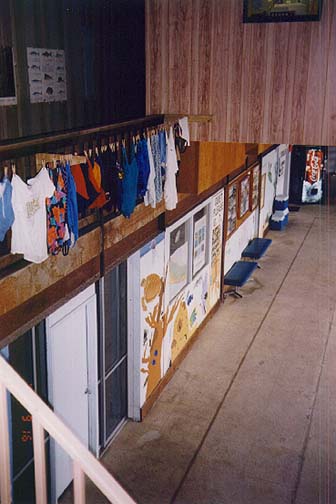 The "Bunk Room" beds, the long path down the stairs to the Bathrooms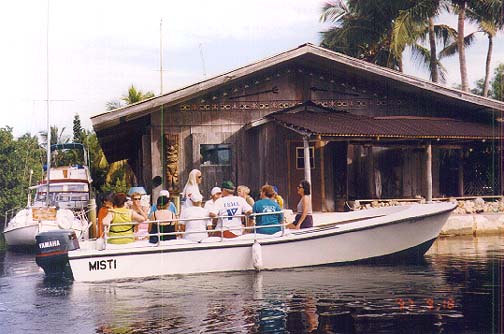 a boat returning with Dana Lawson, one of the instructors, in front of the dining facility.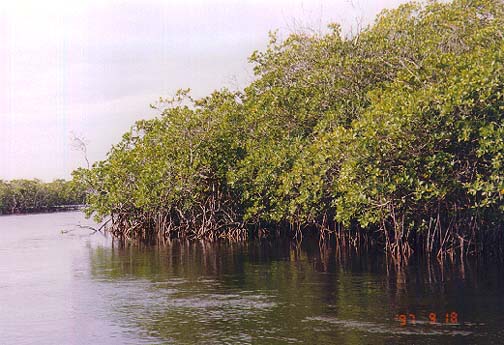 A Mangrove area where we found abundant colorful underwater life.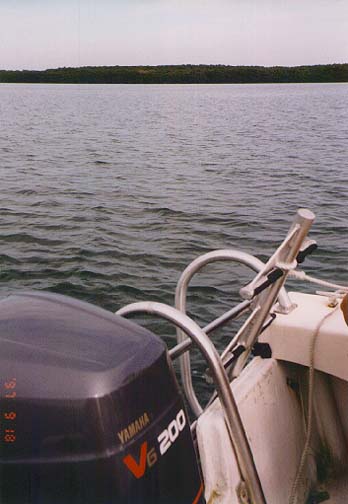 Down the latter into the deep. Our pathway to adventure.
Returning from an underwater adventure,
washing and storing the masks and fins.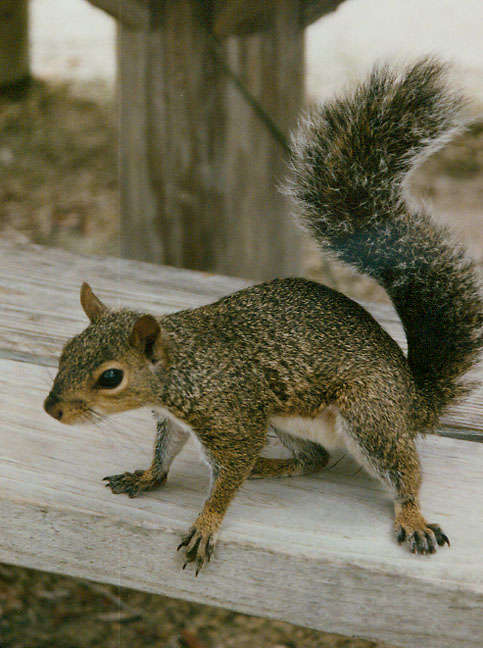 welcoming us back

Return to Elderhostel Experiences Page