Gannets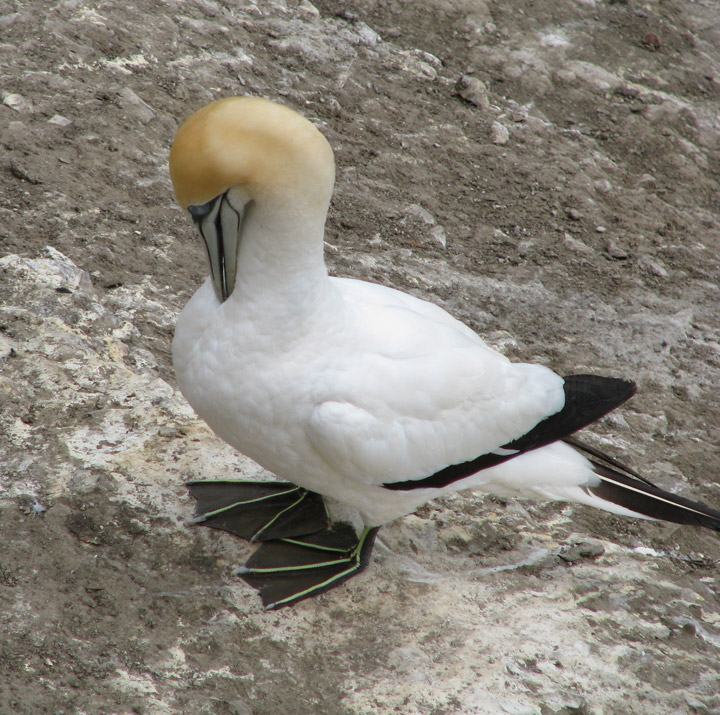 gannet
Gannets are seabirds in the family Sulidae, closely related to the boobies.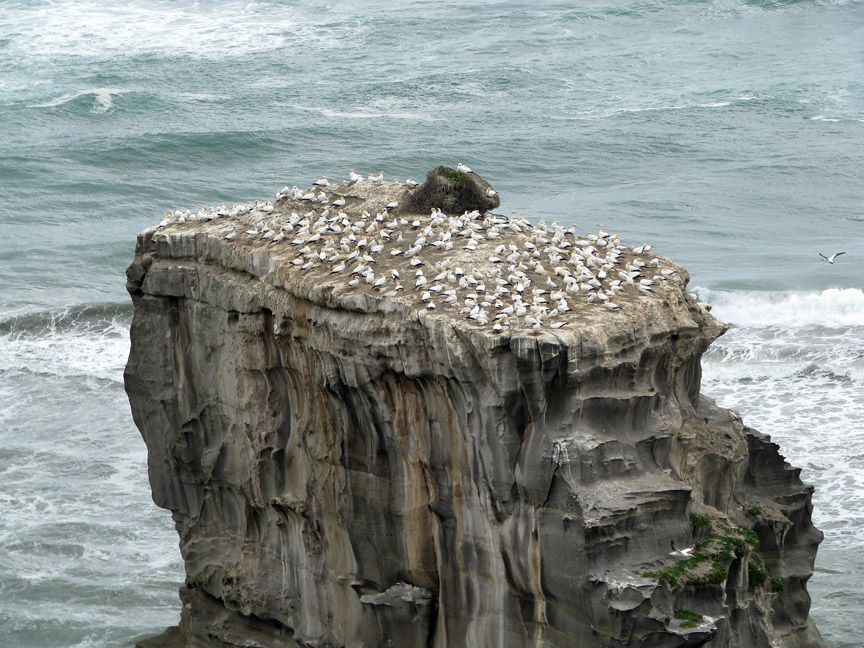 nesting colony
short video of the sound of a gannet colony
The gannets are large black and white birds, with long pointed wings and long bills. Northern gannets are the largest seabirds in the North Atlantic, with a wingspan of up to 2 metres. The other two species occur in the temperate seas around southern Africa and southern Australia and New Zealand.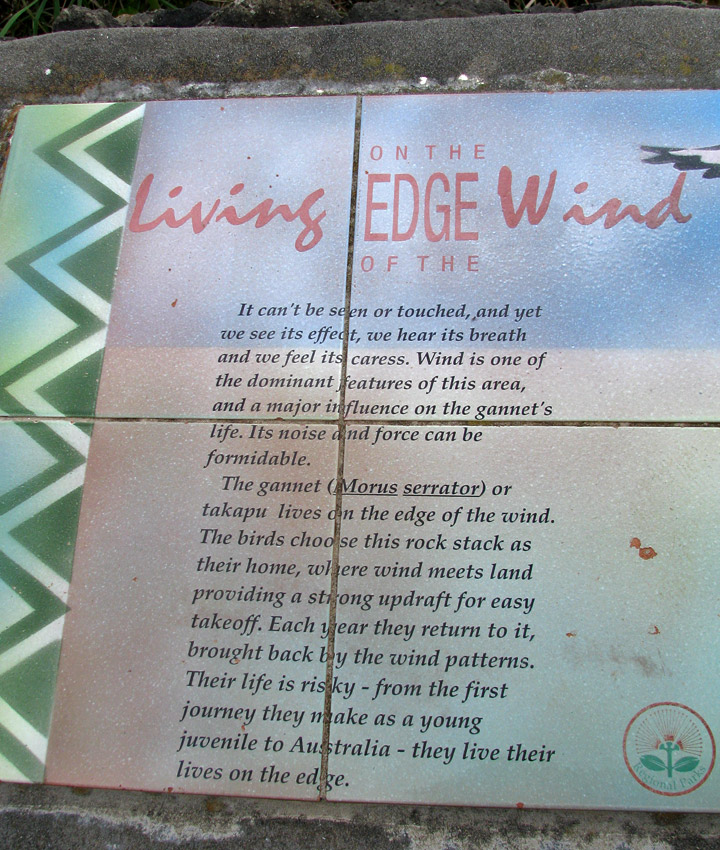 Gannets hunt fish by diving from a height into the sea and pursuing their prey underwater. Gannets have a number of adaptations which enable them to do this:

* they have no external nostrils;
* they have air sacs in their face and chest under their skin which act like bubble-wrap, cushioning the impact with the water;
* their eyes are positioned far enough forward on their face to give them binocular vision, allowing them to judge distances accurately.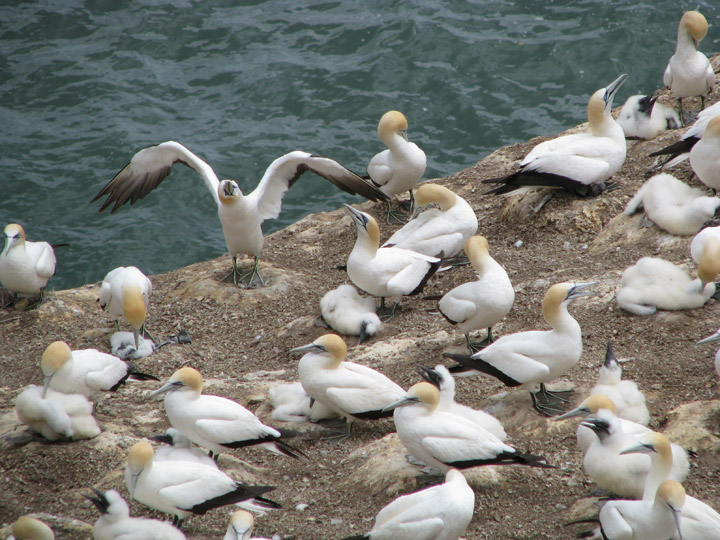 Gannets can dive from a height of 30 m, achieving speeds of 100 km/h as they strike the water, enabling them to catch fish much deeper than most airborne birds.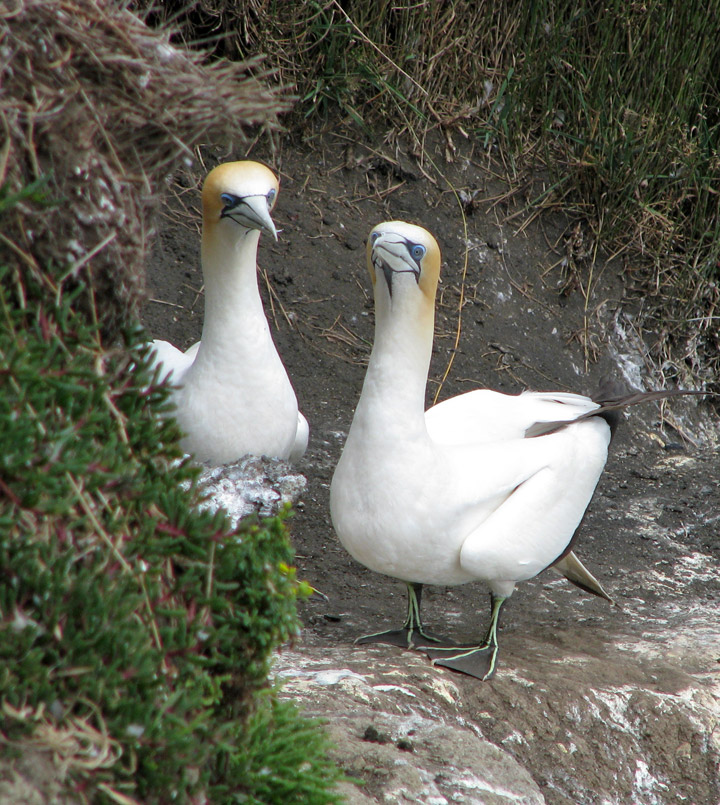 The gannet's supposed capacity for eating large quantities of fish has led to "gannet" becoming a disapproving description of somebody who eats excessively, similar to "glutton".
she lost her chick ?
Gannets are colonial breeders on islands and coasts, which normally lay one chalky blue egg. It takes five years for gannets to reach maturity. First-year birds are completely black, and subsequent sub-adult plumages show increasing amounts of white.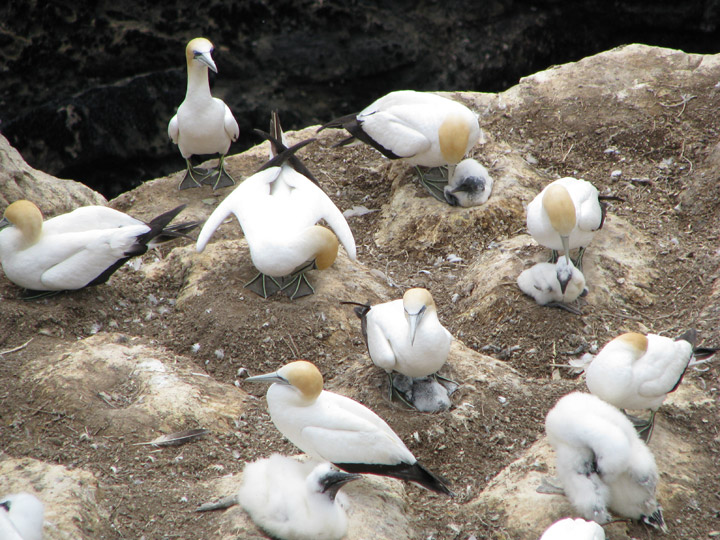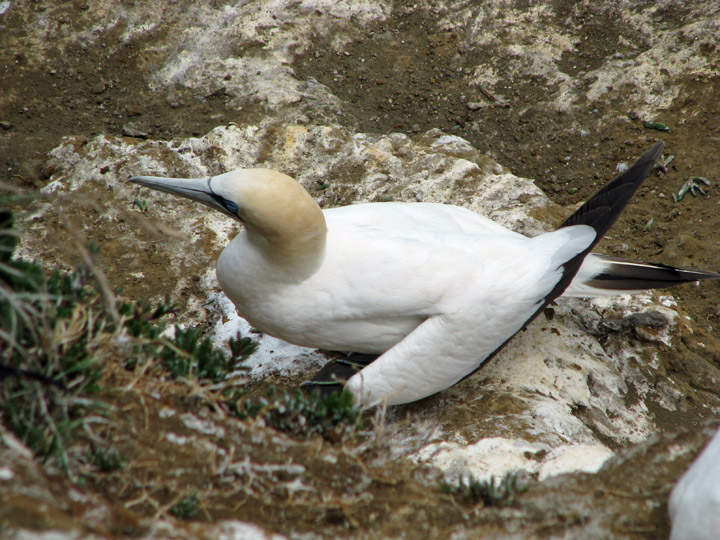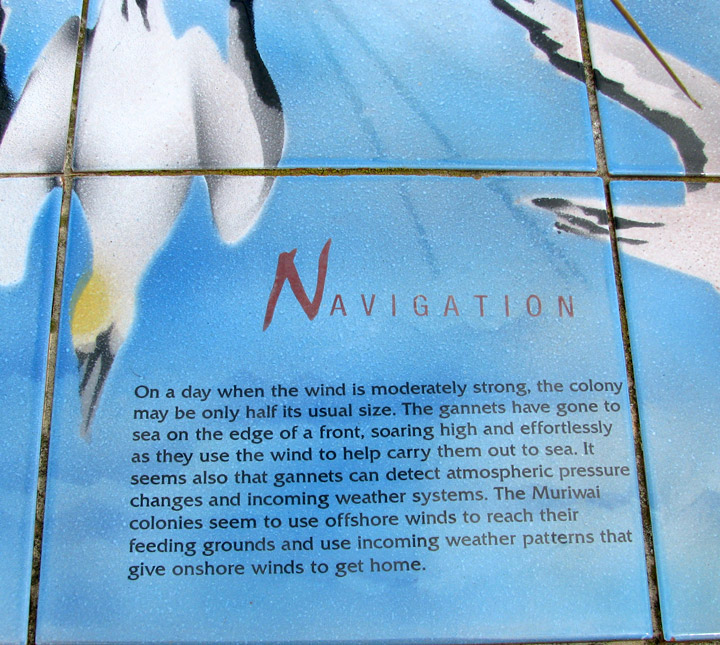 navigation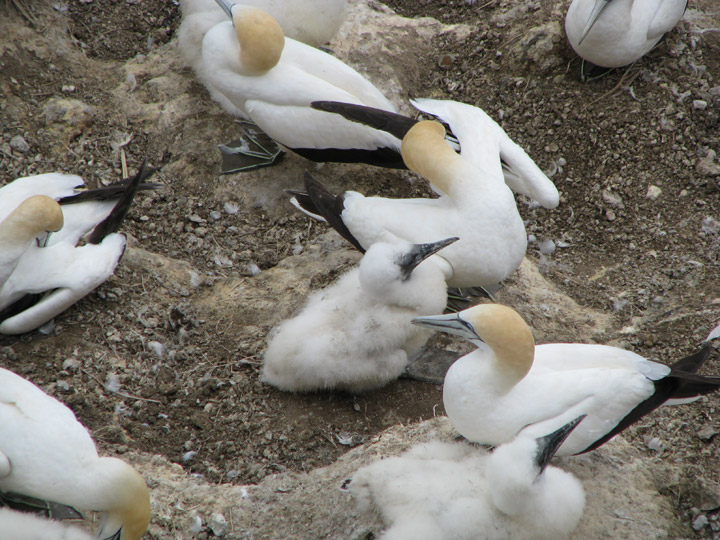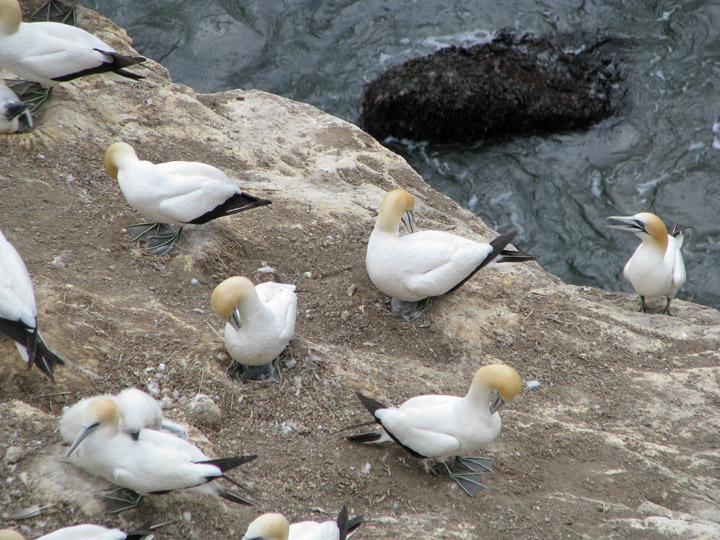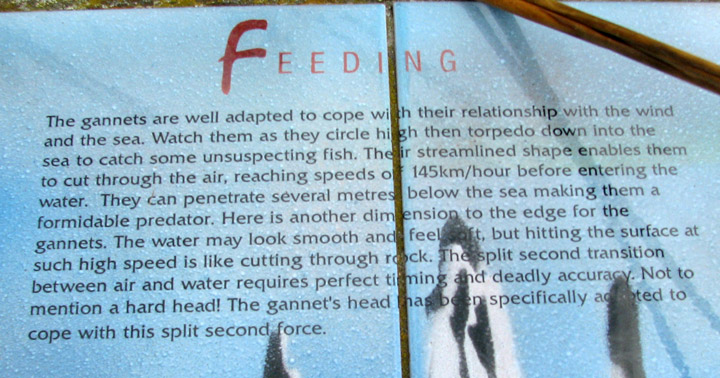 feedingng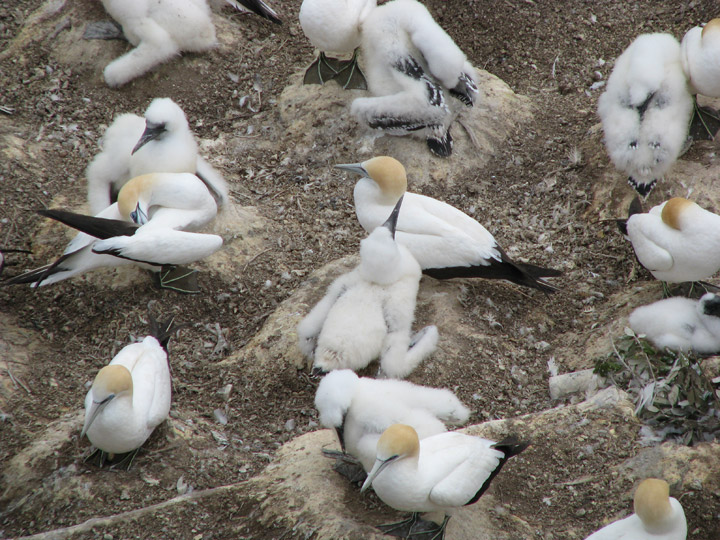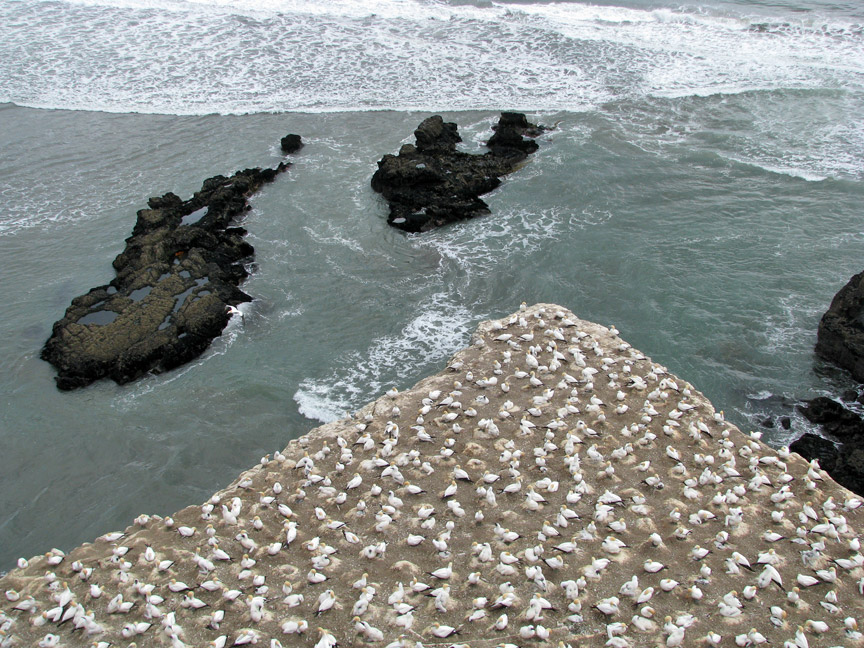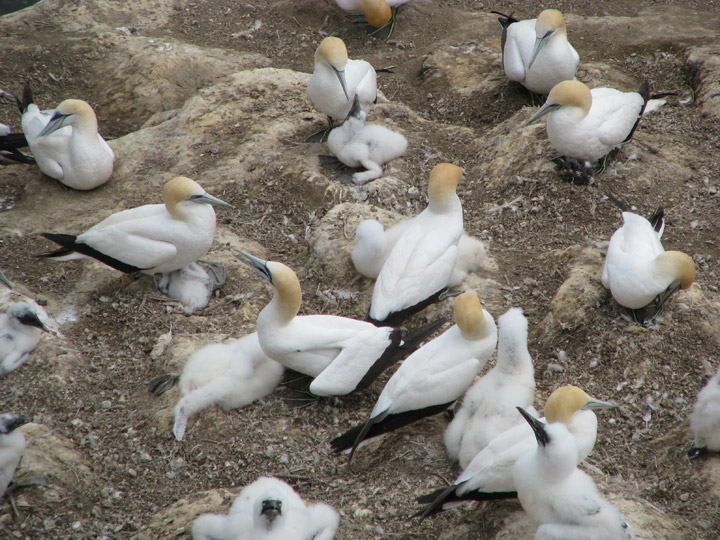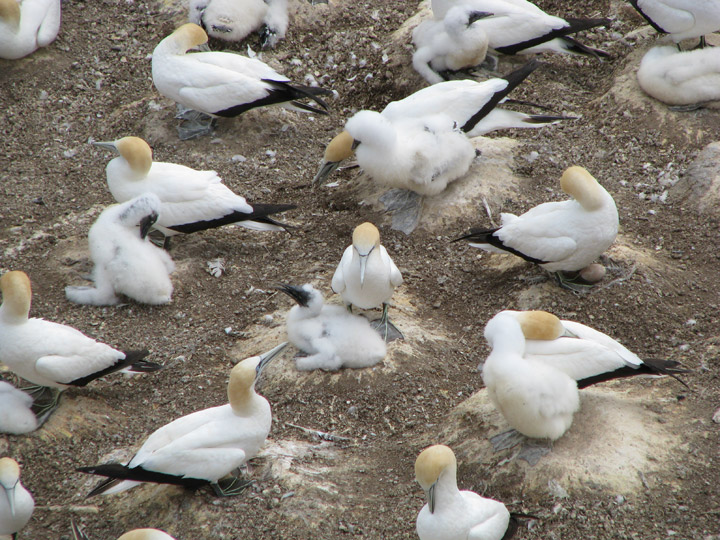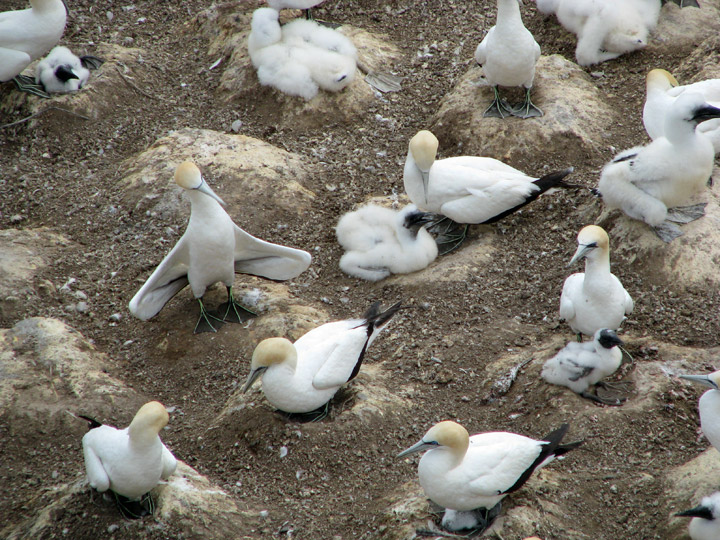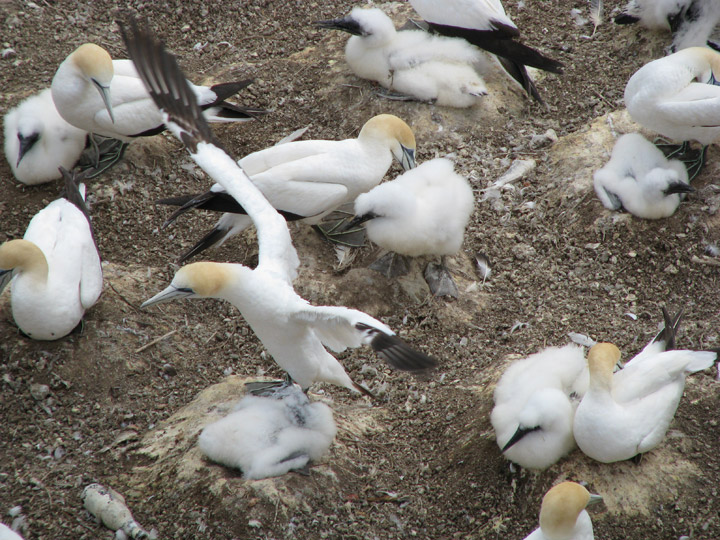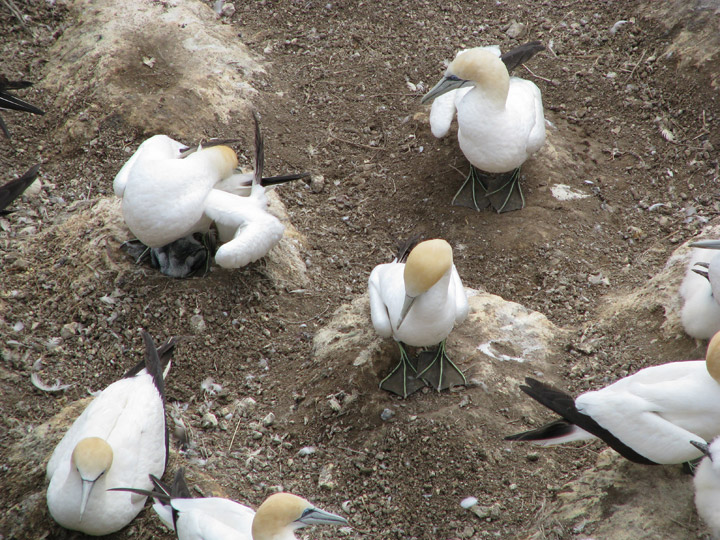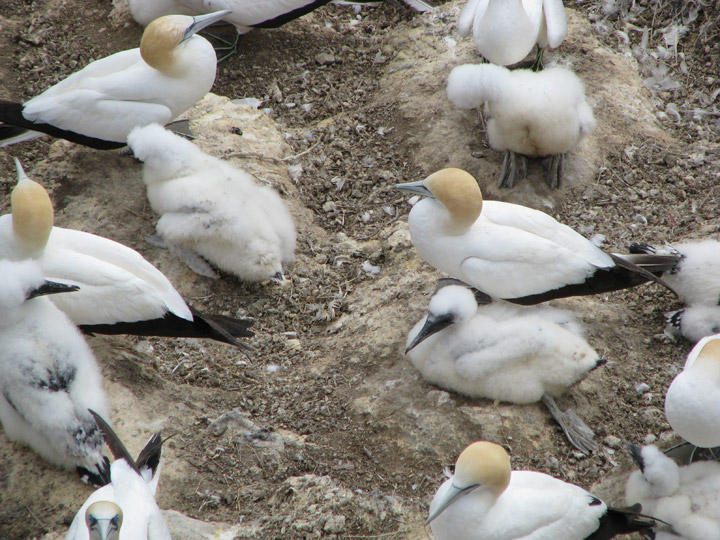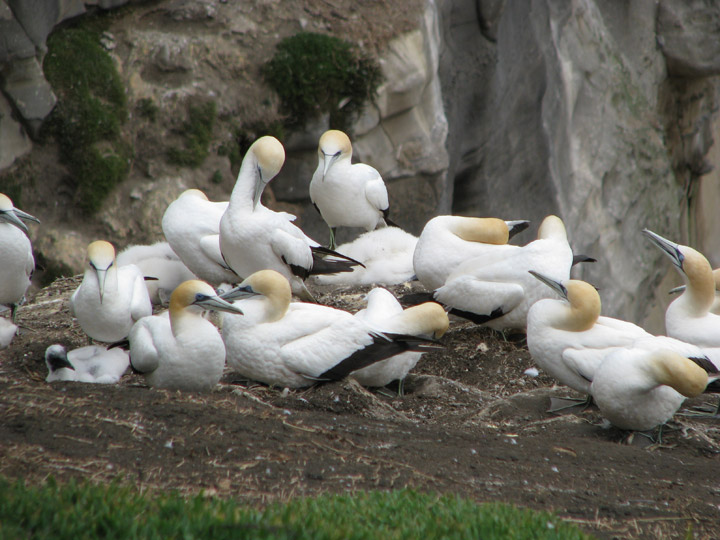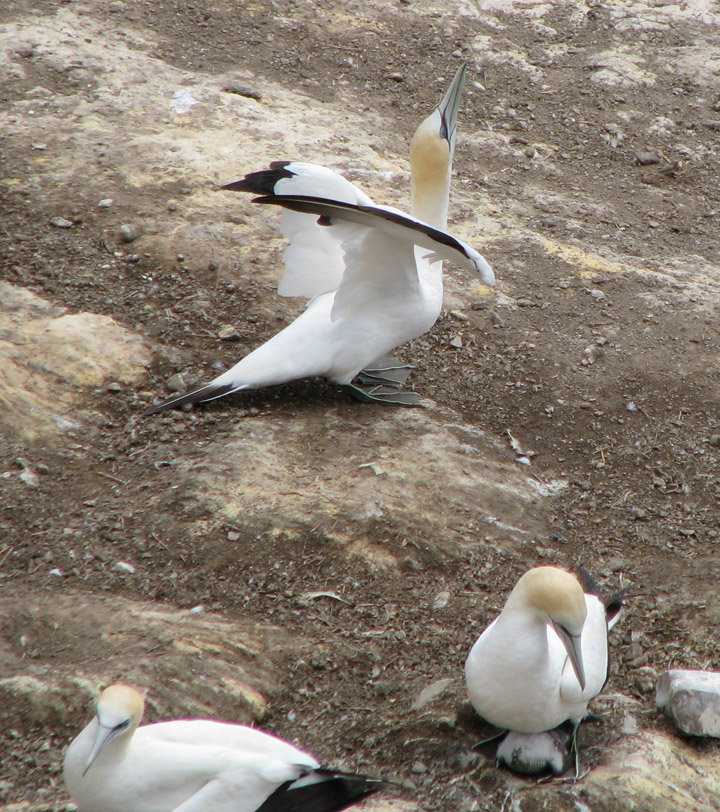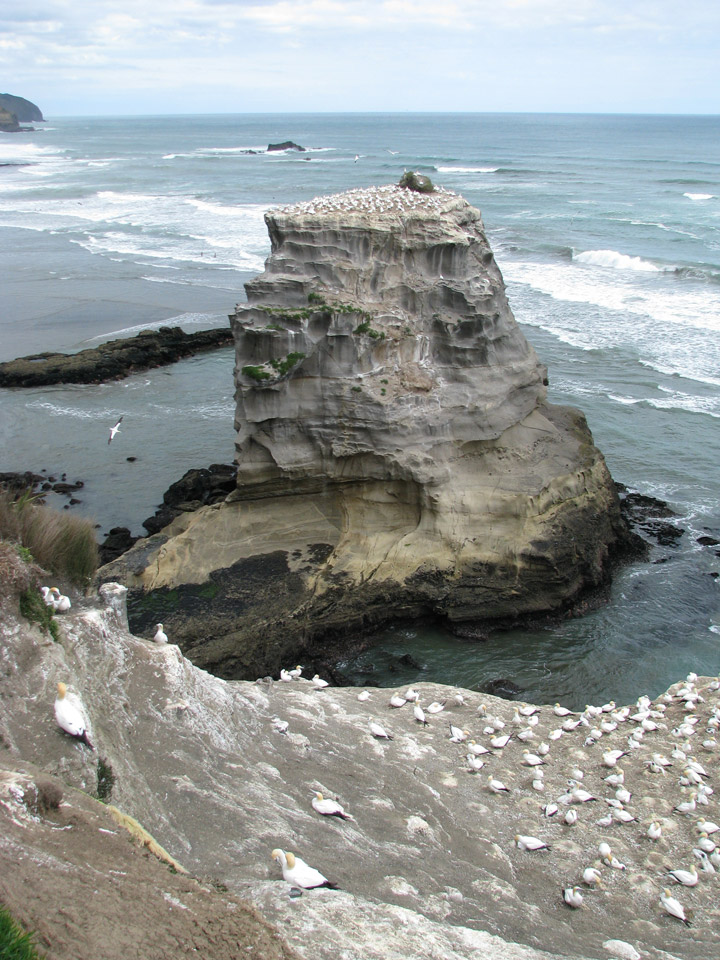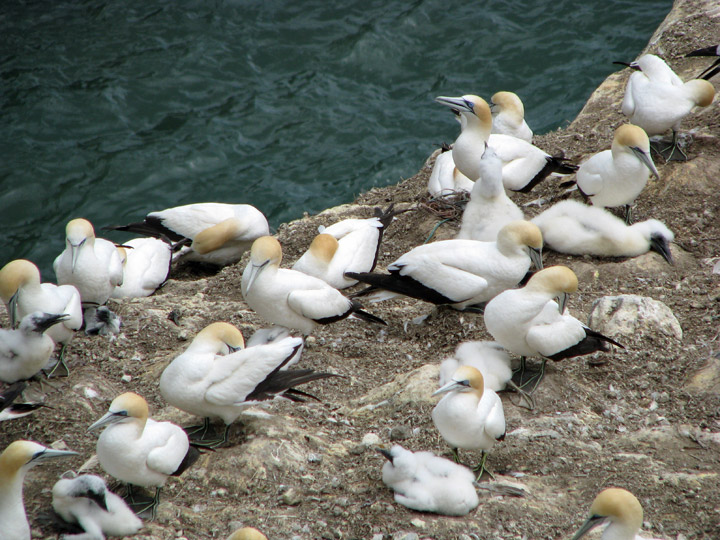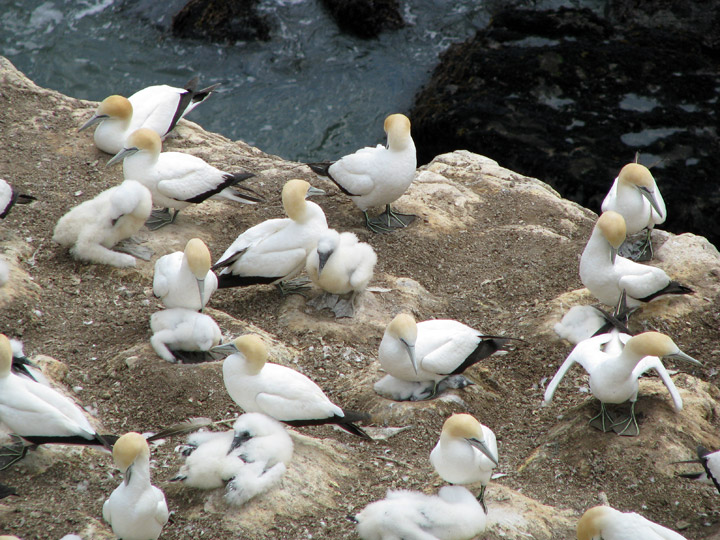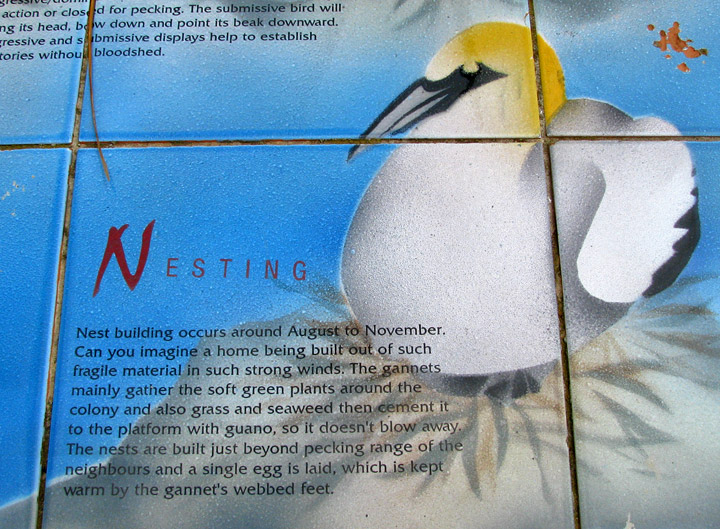 nesting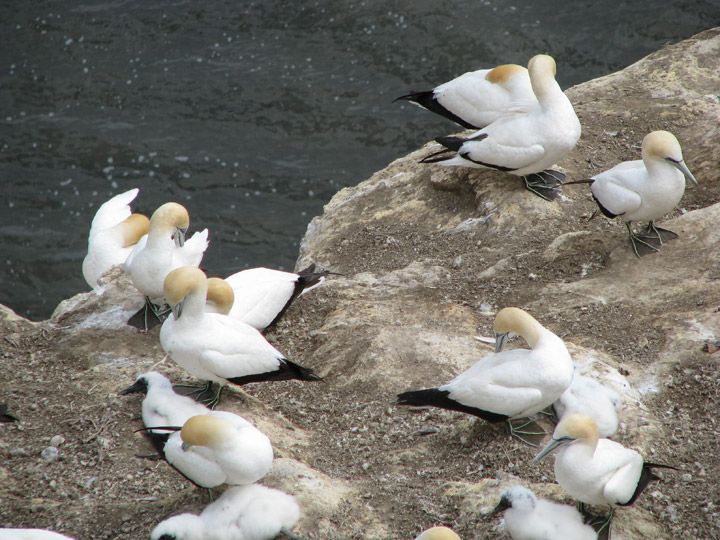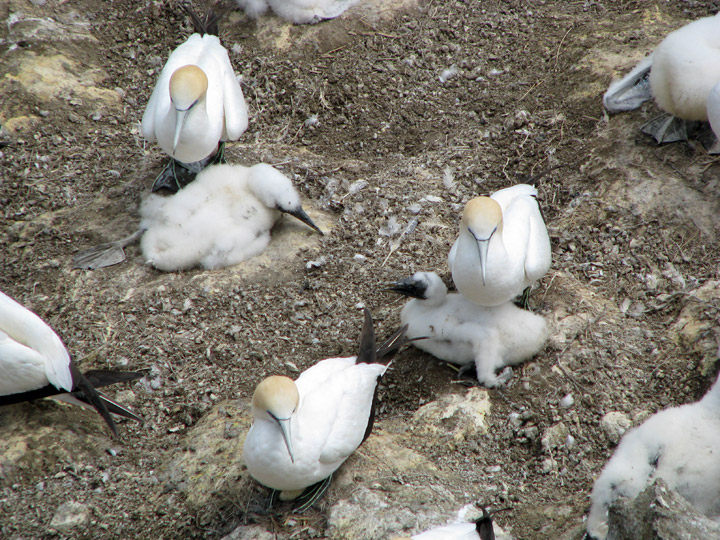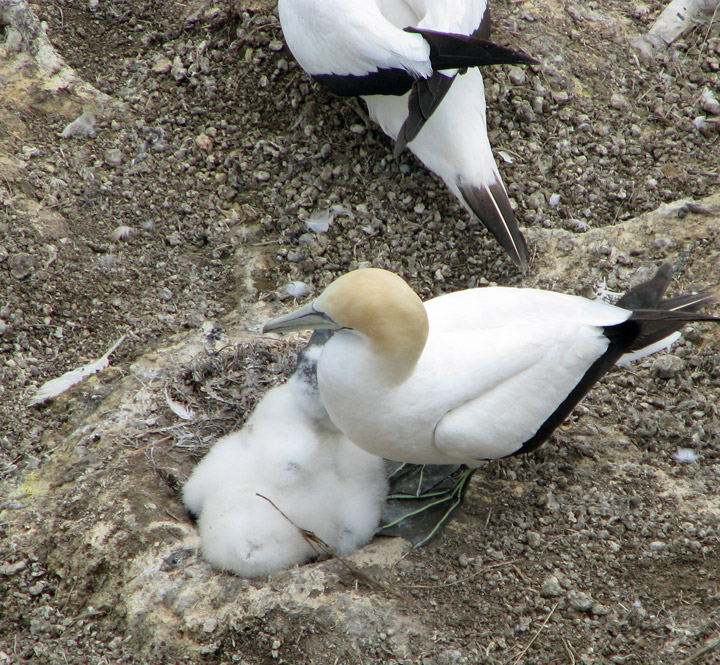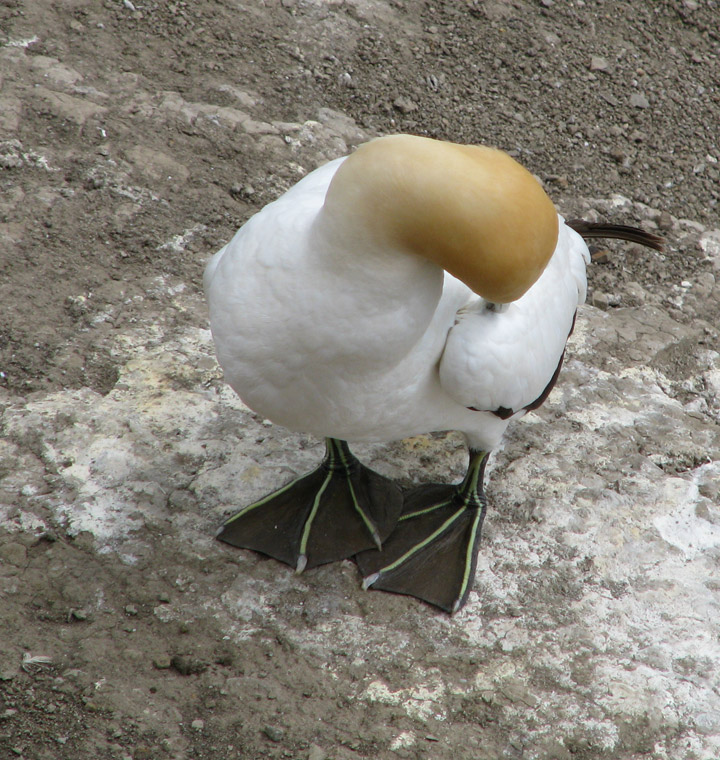 ---

---