Muriwai Beach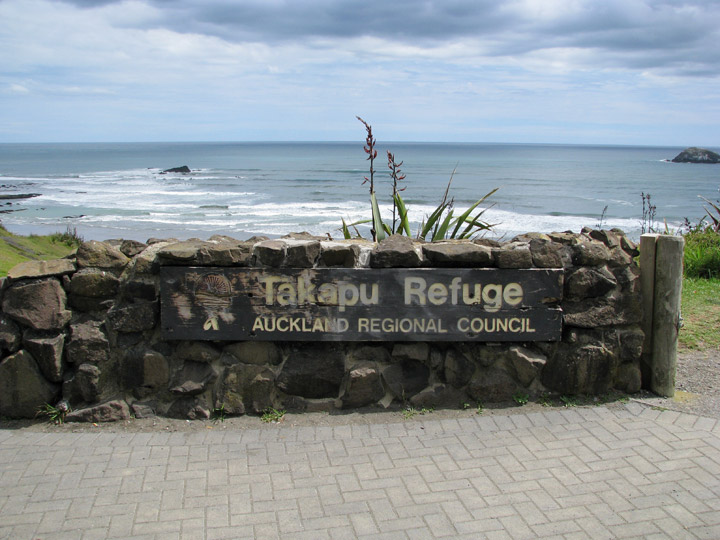 Takapu Refuge
Muriwai, also called Muriwai Beach, is a coastal community located on the west coast of North Island, New Zealand. It is also home to a reasonably large colony of gannets.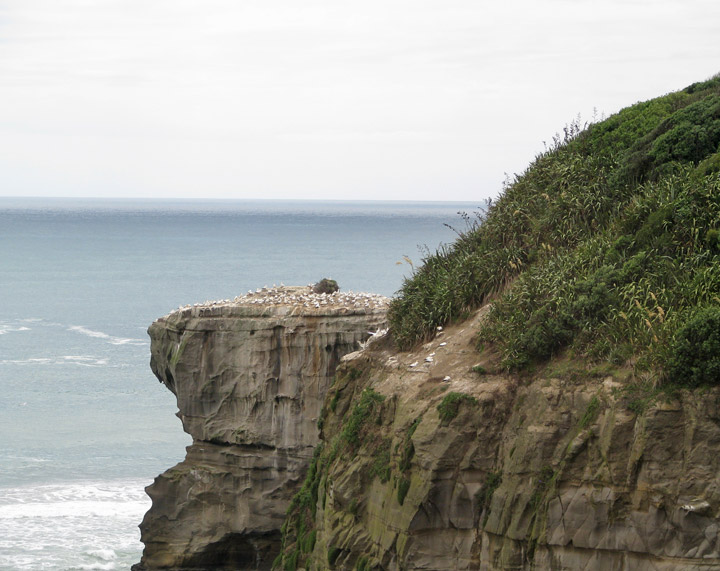 gannet breeding colony
It is approximately 17km West of Kumeu, 42 kilometers Northwest of Auckland city, at the southern end of an unbroken 50 kilometer stretch of beach which extends up the Tasman Sea coast to the mouth of the Kaipara Harbour. One of several popular resorts in the area (others include Piha and Karekare), it experiences a population explosion in summer when Aucklanders head to the sea.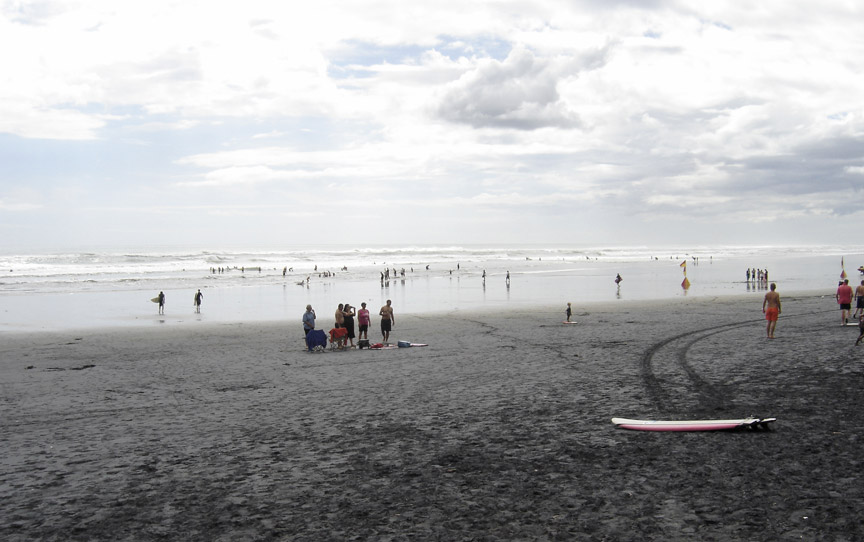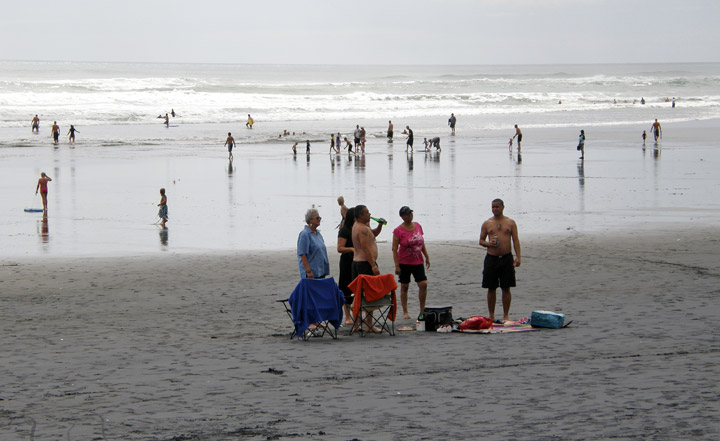 At the 2001 Census of Population and Dwellings: The census usually resident population count for Muriwai Beach was 2,037, a change of 14.3 percent since 1996. The median income of people in Muriwai Beach is $24,500, compared with $19,500 for Rodney District and $18,500 for all of New Zealand. The unemployment rate in Muriwai Beach was 5.3 percent, compared with Rodney District percent for 5.1 and 7.5 percent for all of New Zealand.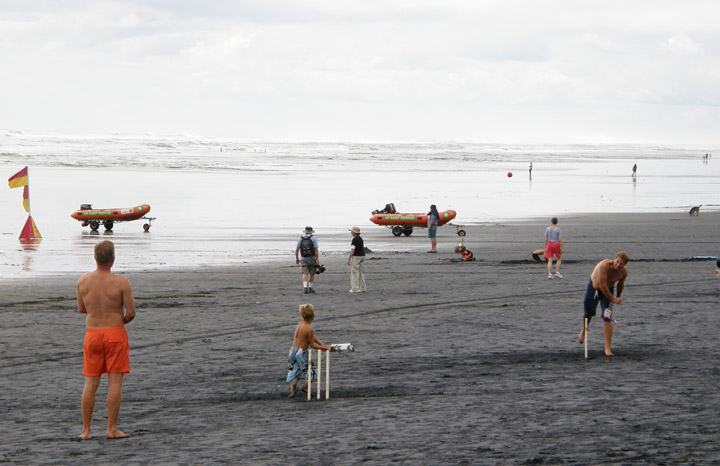 cricket on the beach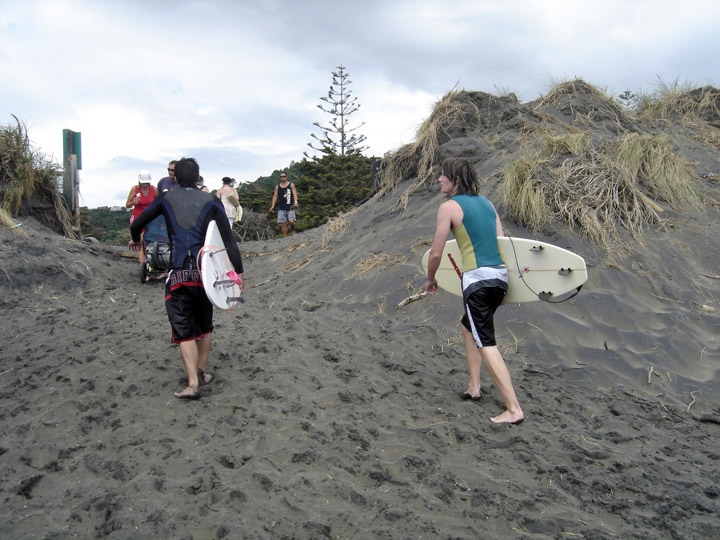 surfing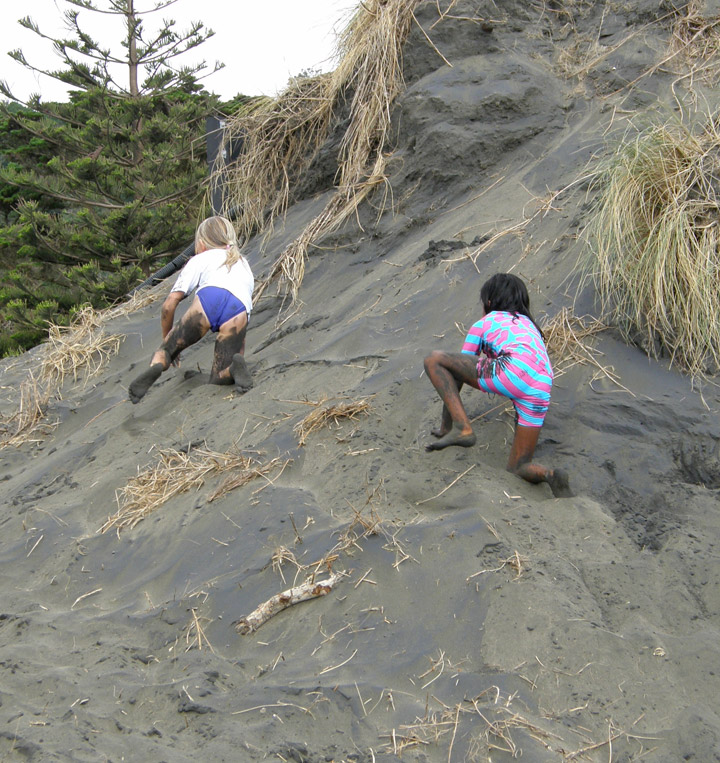 and playing in the sand
* Surfing is the main pastime at Maori Bay/Muriwai. Other pastimes enjoyed at Maori Bay include parasailing and hang gliding, especially when the prevailing westerly wind provides favorable conditions.
* Fishing is also popular, although dangerous in many places.
* Bush walking is encouraged, with boardwalks in place.
* Driving along the beach is popular, especially at fishing contest time, although vehicles have been mass stranded in past years.
* Sand yachts are available for hire at the local beach store.
* There are also many mountain bike trails up in the pines, mainly downhill and freeride trails.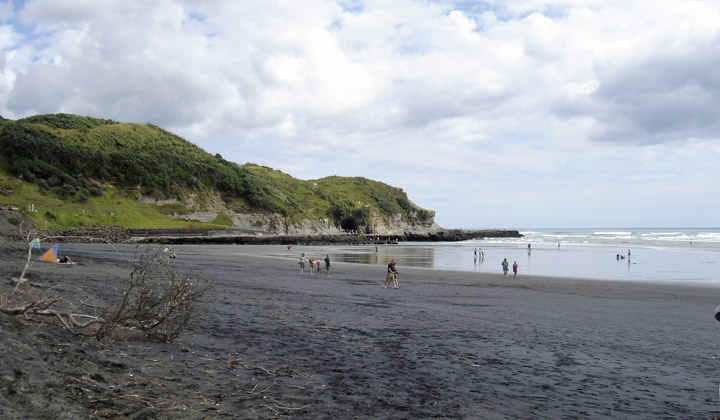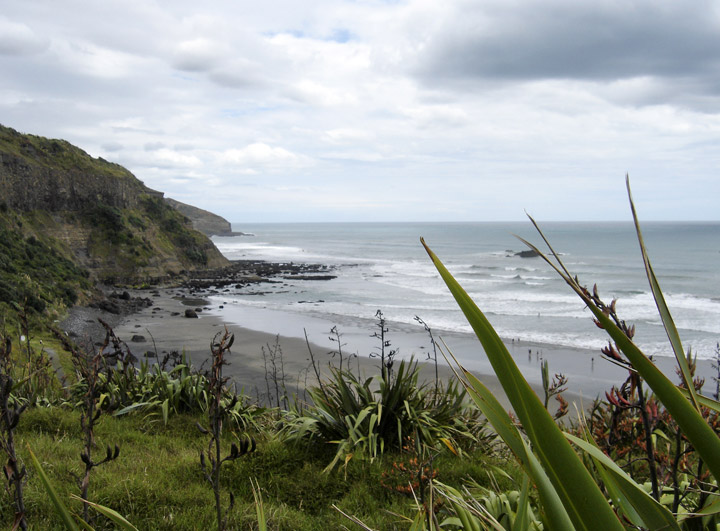 Sand and Rock, Older volcanic material, with many concretions and layers in the cliff walls. A blowhole plays often.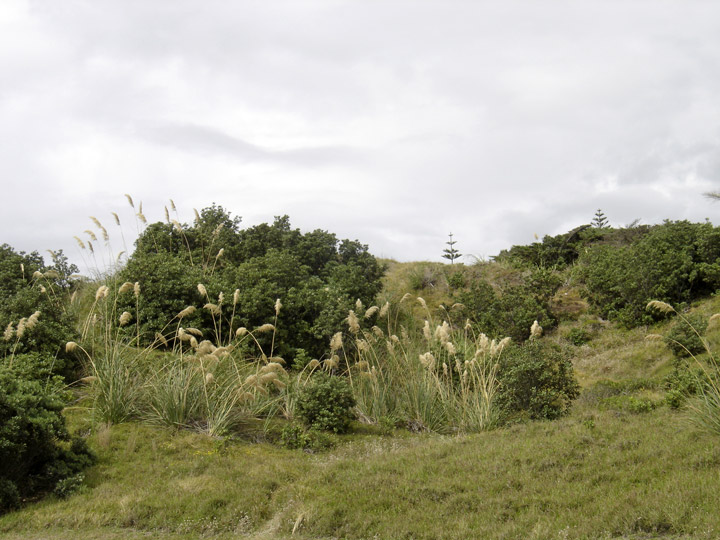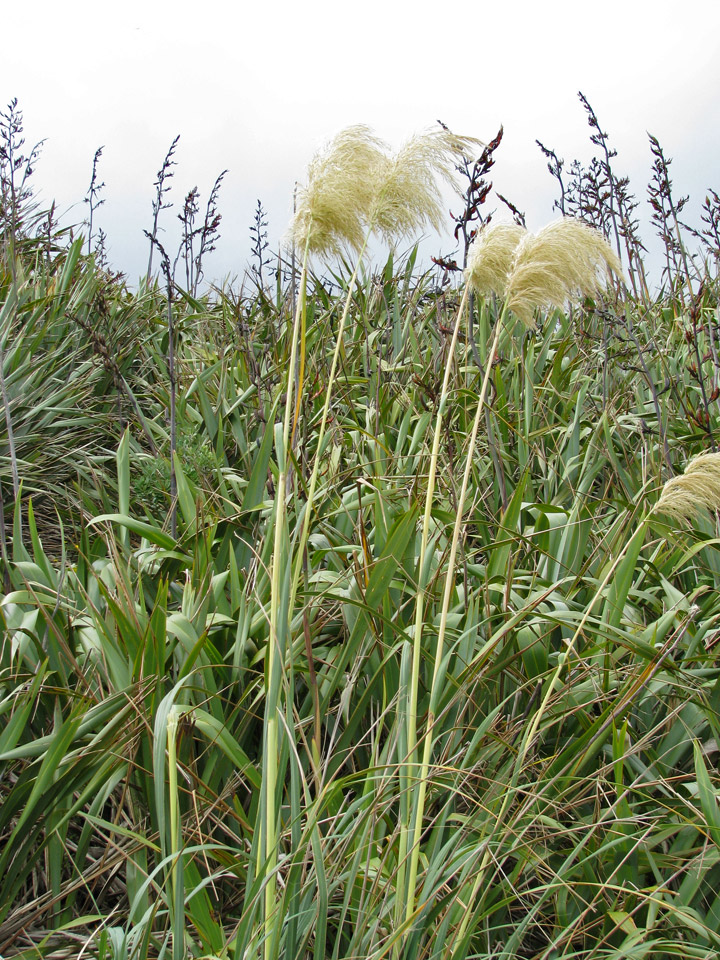 toy-toy
It is also unique because of its black sand, caused by the iron content derived from the ancient volcanoes in the area. The majority of the black mineral sand is carried up the west coast from Mt Taranaki through the process of longshore drift. This sand is igneous material that was eroded from the volcanic area. Despite this, the area has retained much of its natural beauty and isolation.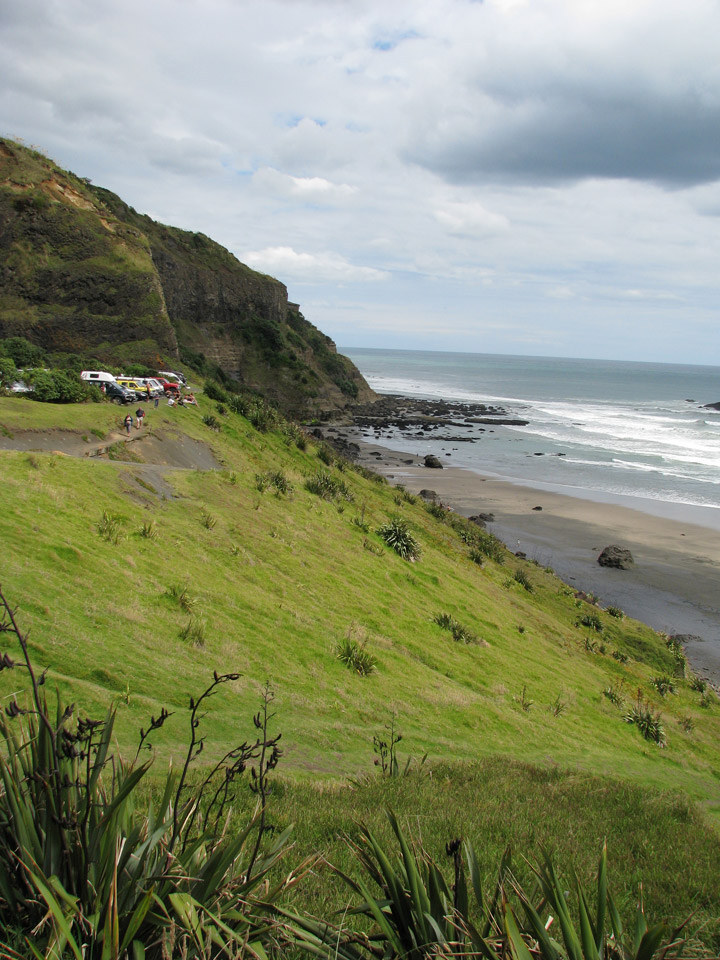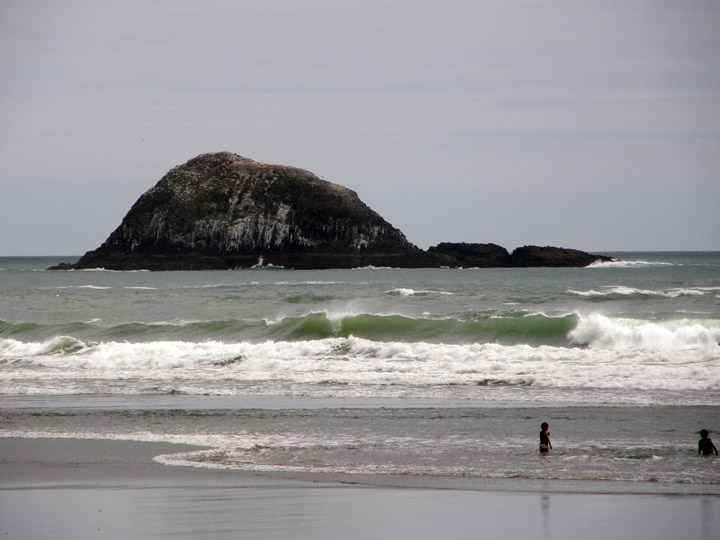 Much of the land at the southern end of the beach is part of the Muriwai Beach Regional Park. Maori Bay (to the south) is separated from Muriwai Beach by a steep cliffs and rocky nesting areas that are home to the regions only gannet colony.
Text from Wikipedia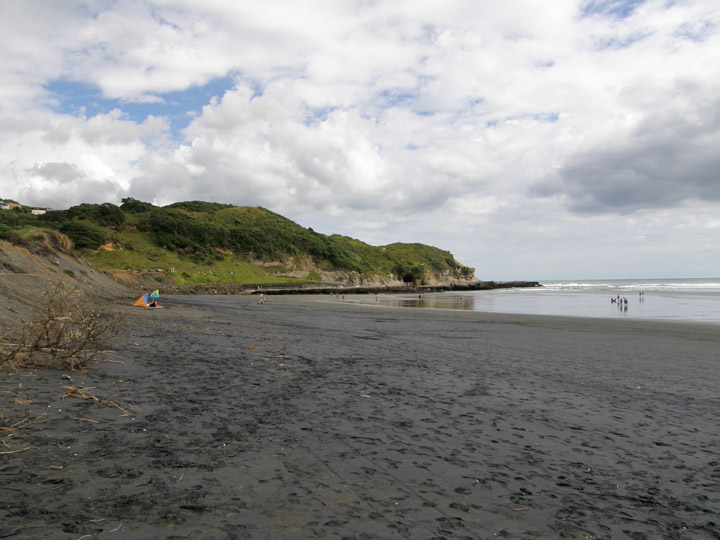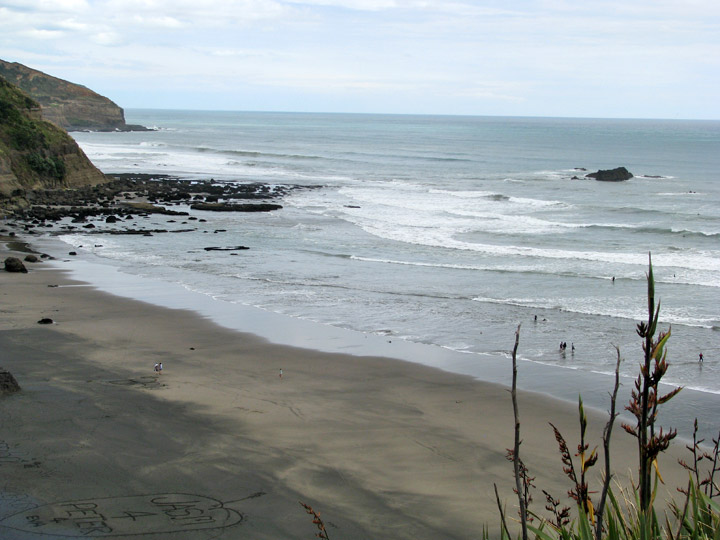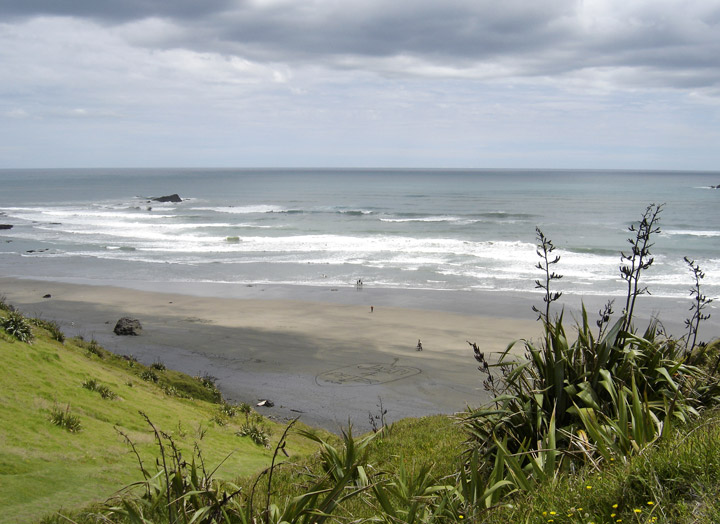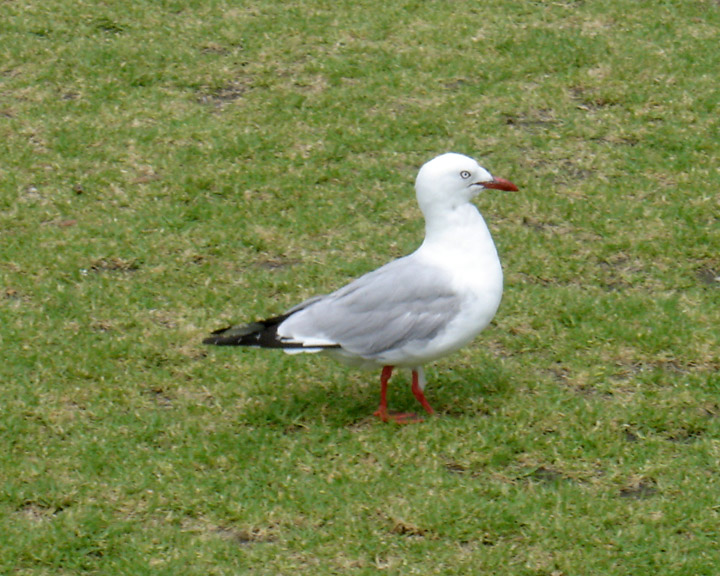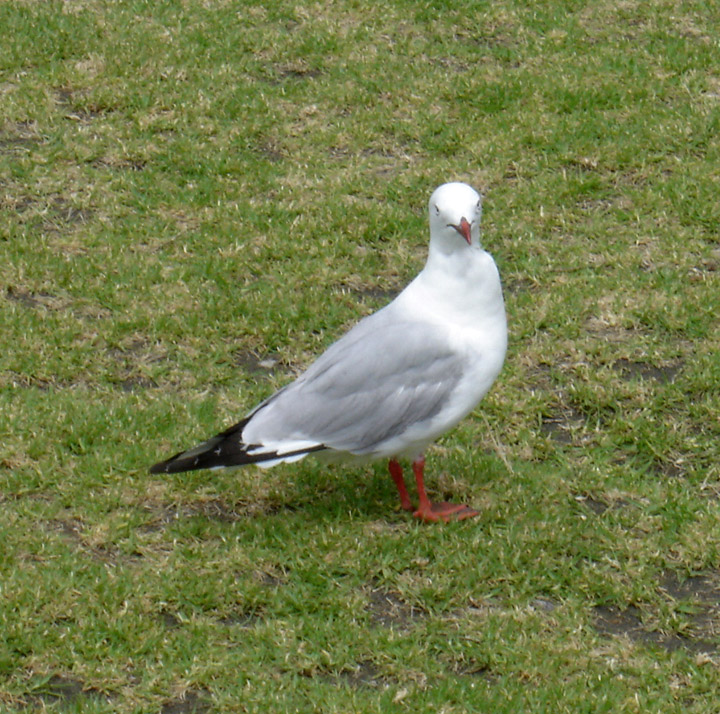 come back soon !
---
---