Lake Rotomahana
and
Lake Tarawera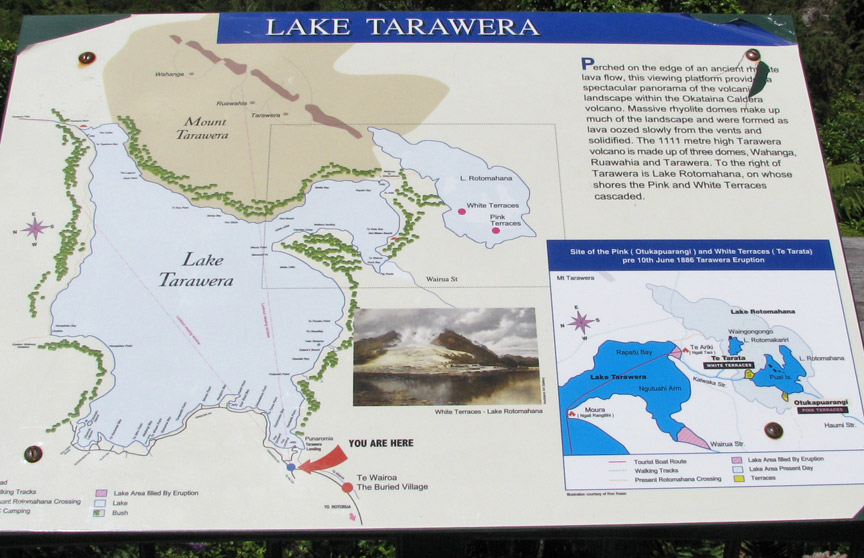 Lake Tarawera in relation to Lake Rotomahana
Lake Rotomahana is a small lake in northern New Zealand, located 25 kilometers to the east of Rotorua. It is immediately southwest of the dormant volcano Mount Tarawera, and its geography was substantially altered by a major eruption in 1886. Along with the mountain, it lies within the Okataina caldera.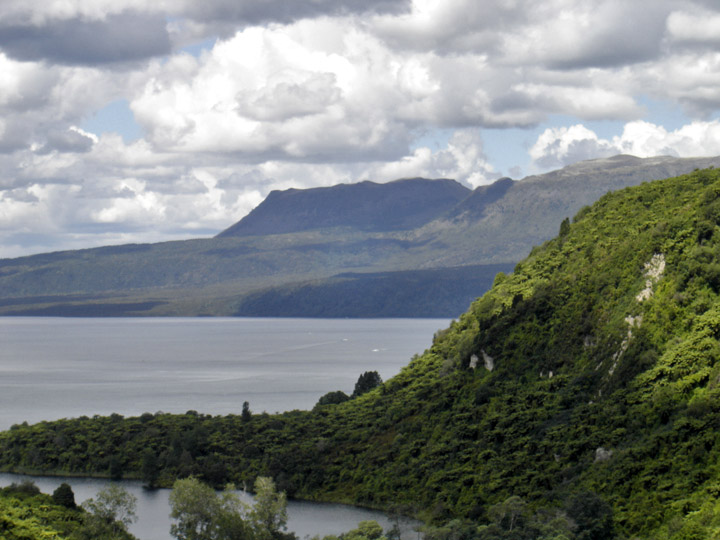 dormant volcano Mount Tarawera
major eruption in 1886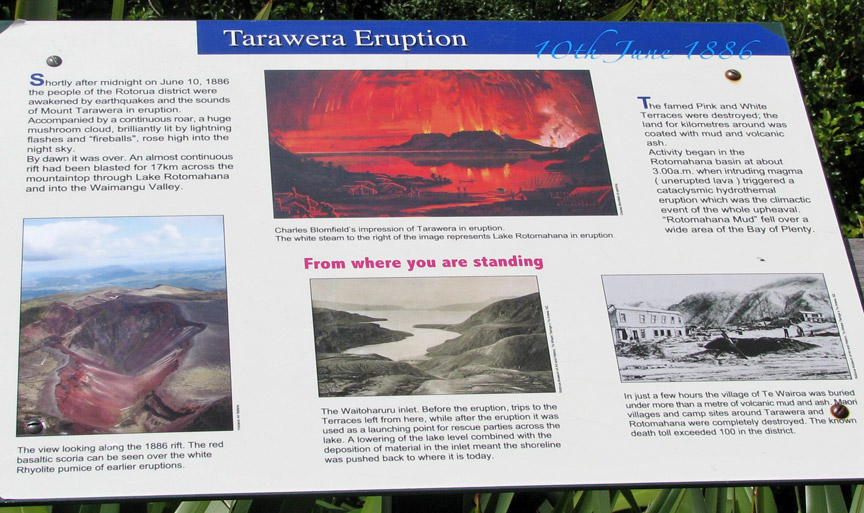 The Pink and White Terraces were a natural wonder located on the shores of the lake. They were considered to be the eighth wonder of the natural world and were New Zealand's most famous tourist attraction during the mid 19th century.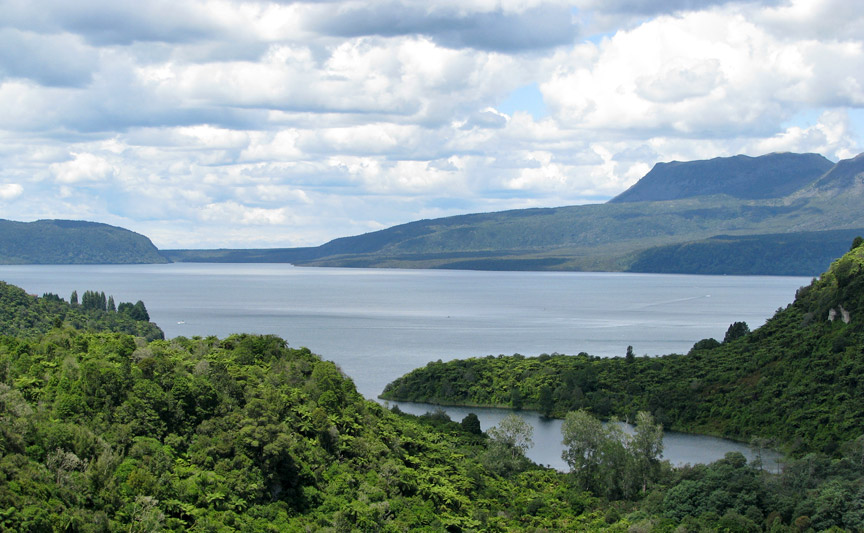 Lake Tarawera
One pervasive legend of the 1886 eruption is that of the phantom canoe of Rotomahana. Nine days before the eruption, a boat full of tourists returning from the Terraces saw what appeared to be a war canoe approach their boat, only to disappear several hundred meters from them.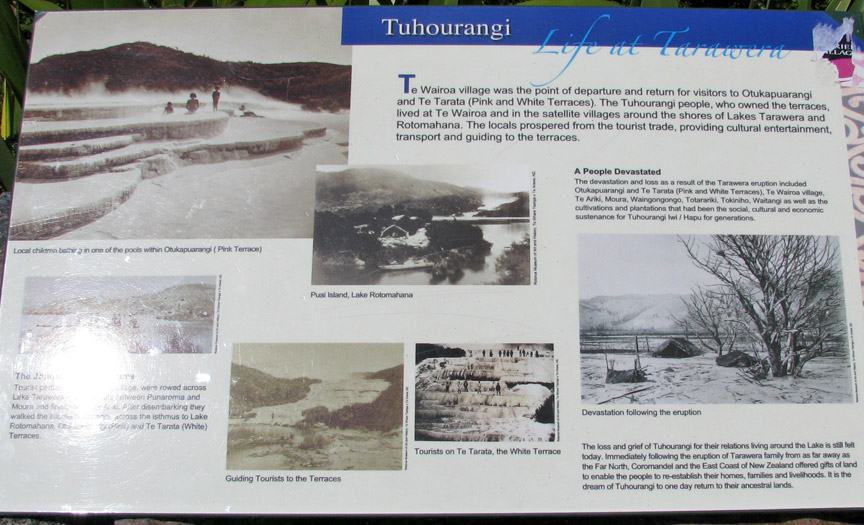 visits to the Pink and White Terraces
Though skeptics maintained that it was a freak reflection seen on the mist, tribal elders at Te Wairoa claimed that it was a waka wairua (spirit canoe) and was a portent of doom.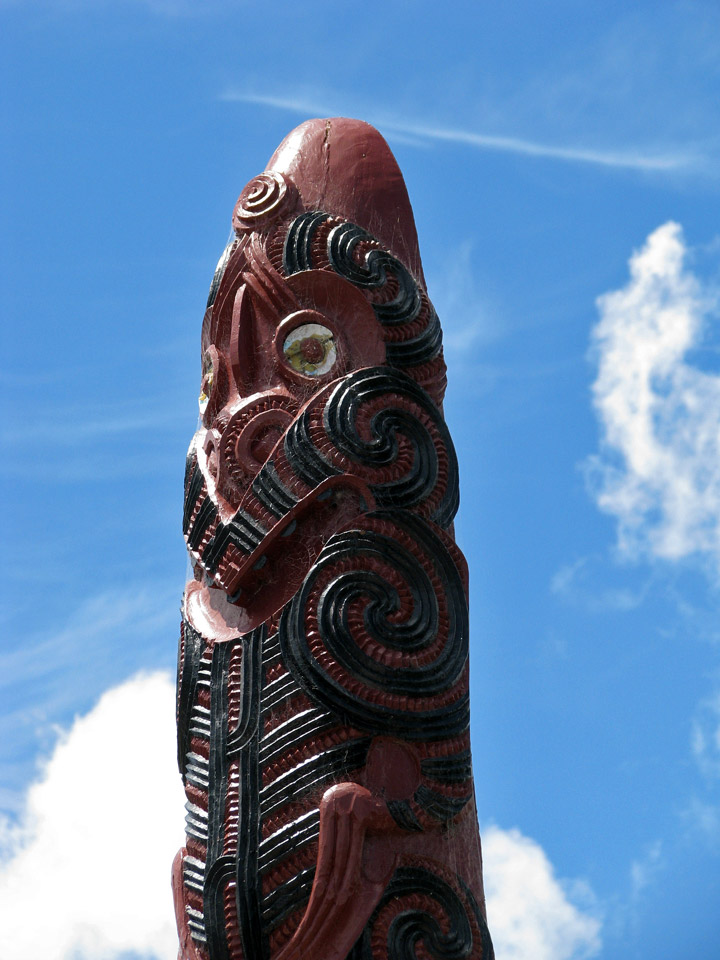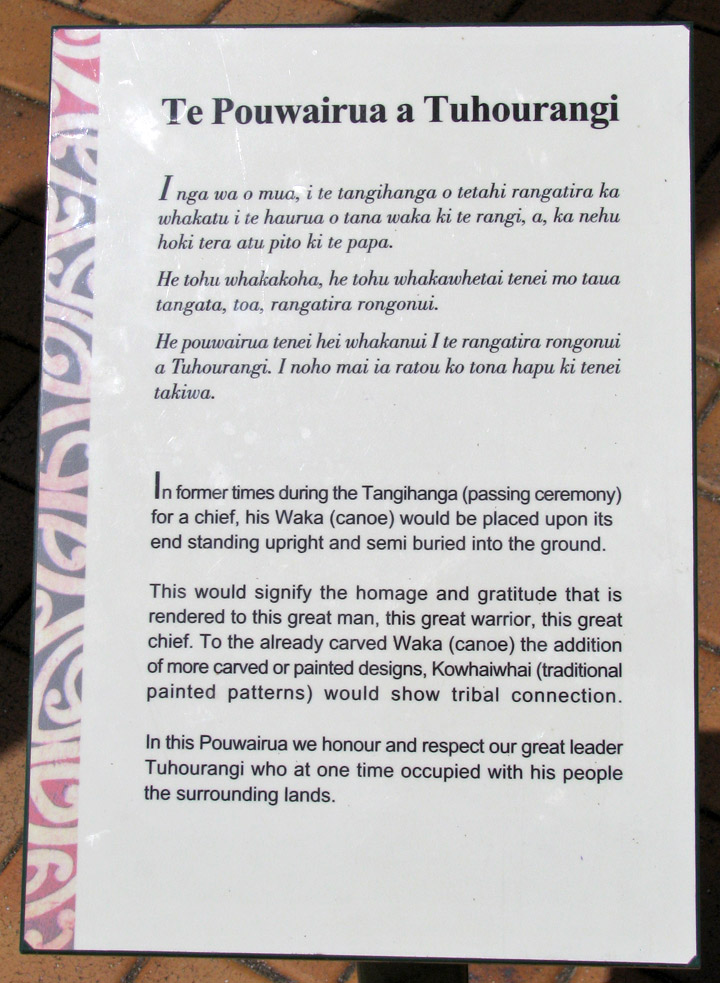 It has been suggested that the waka was actually a freak wave, caused by seismic activity below the lake, but locals still believe that a future eruption will be signalled by the reappearance of the canoe.
Text from Wikipedia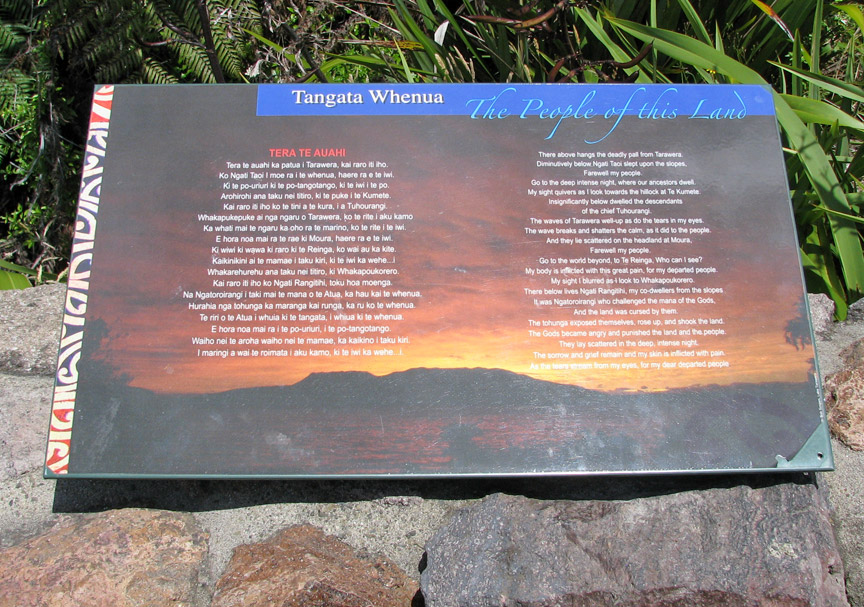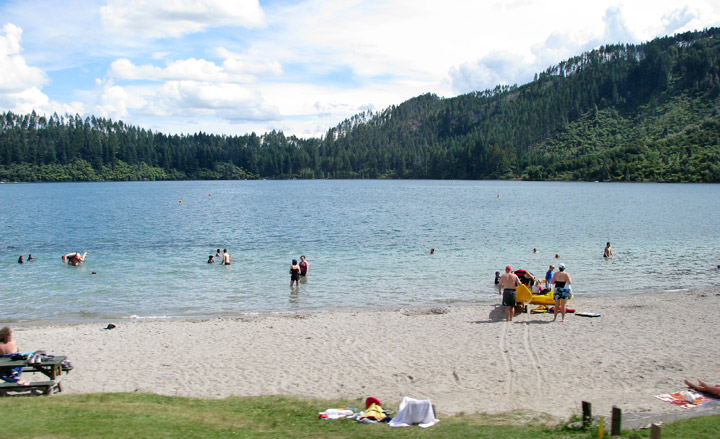 Lake Tarawera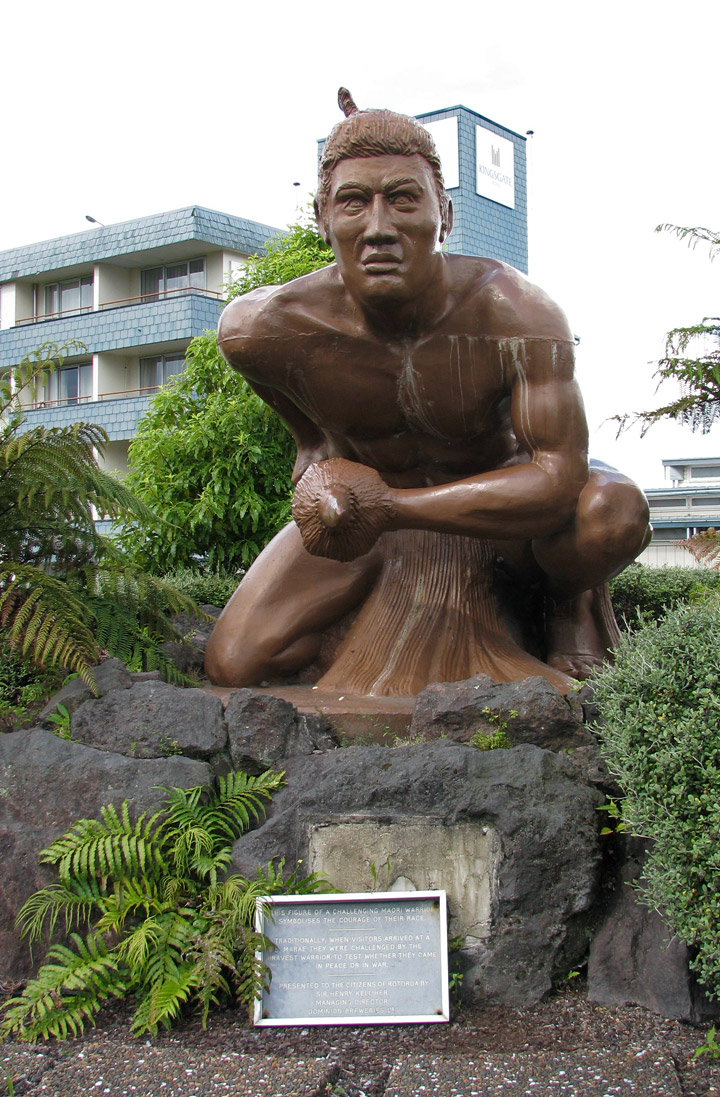 ---
Cruise on Lake Rotomahana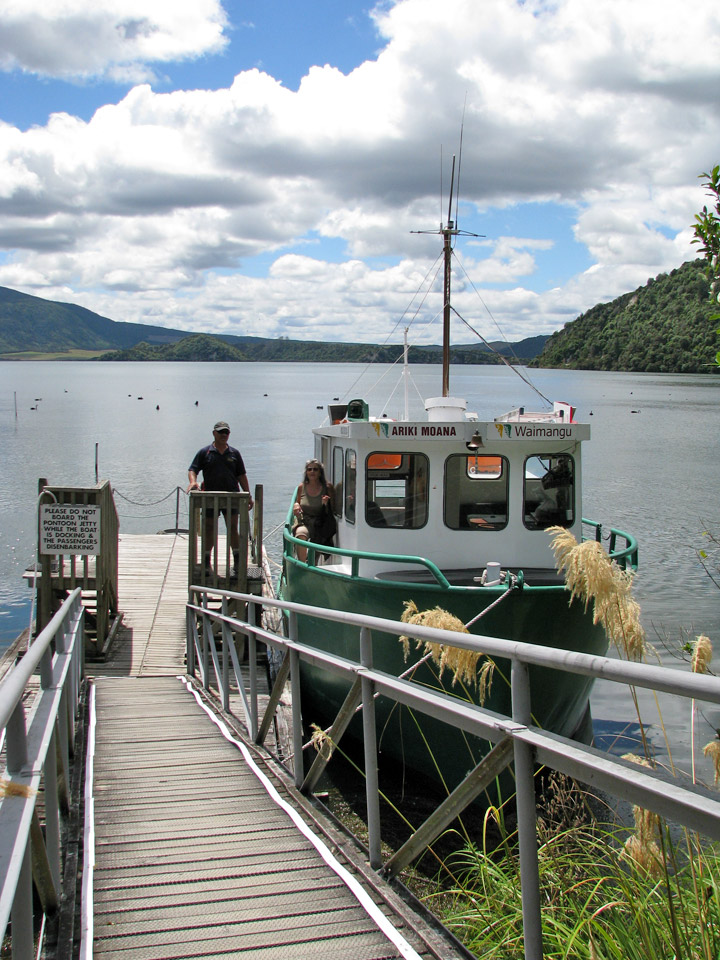 cruise boat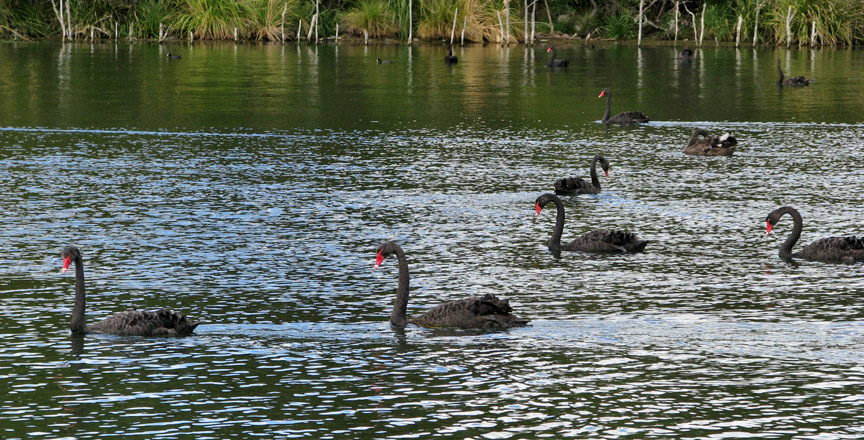 black swans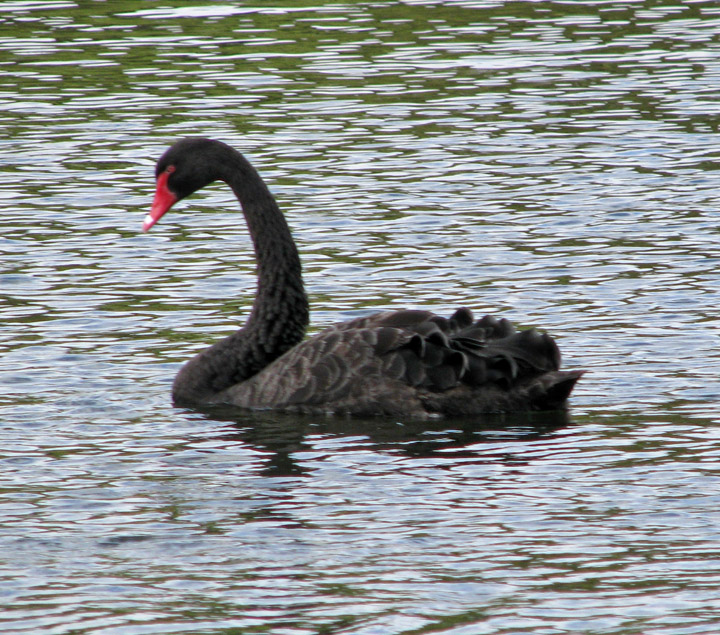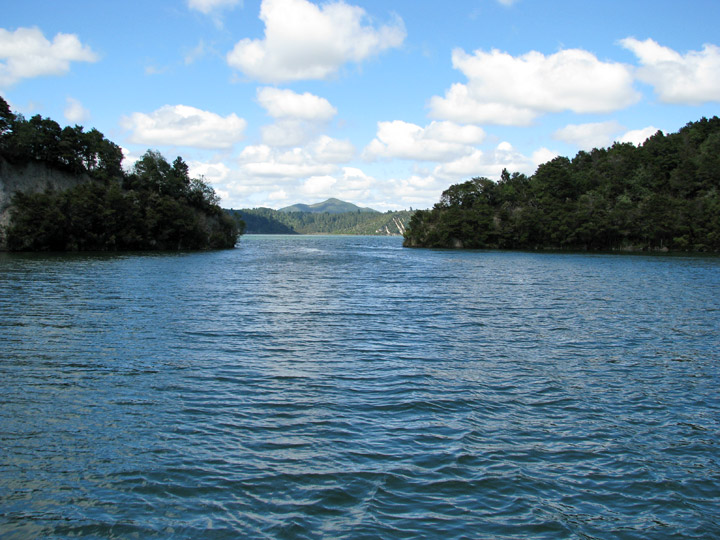 Lake Rotomahana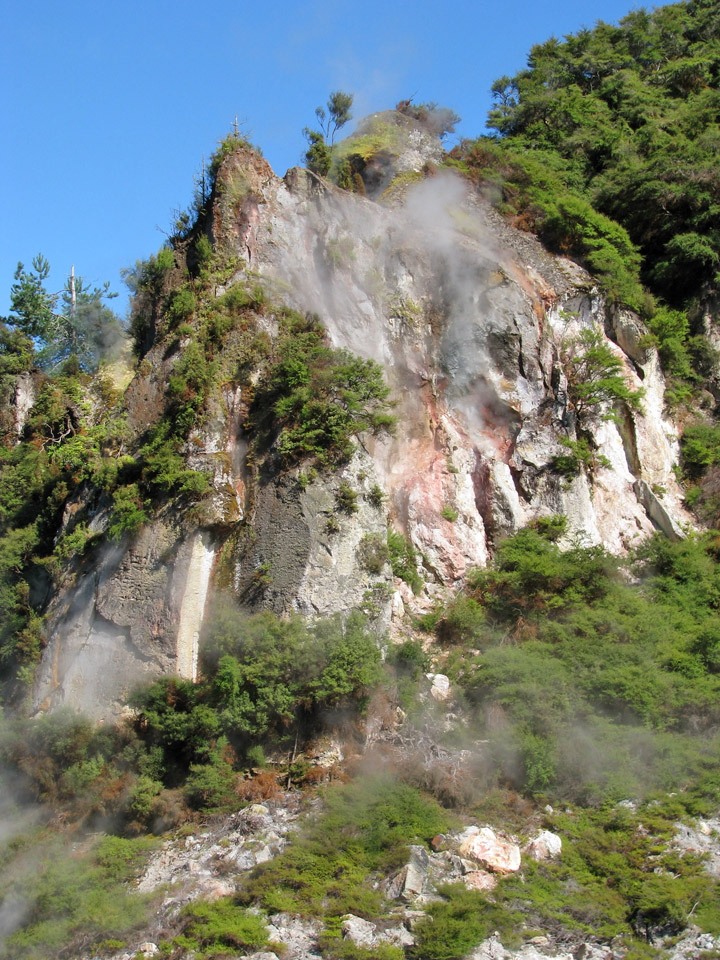 steaming cliffs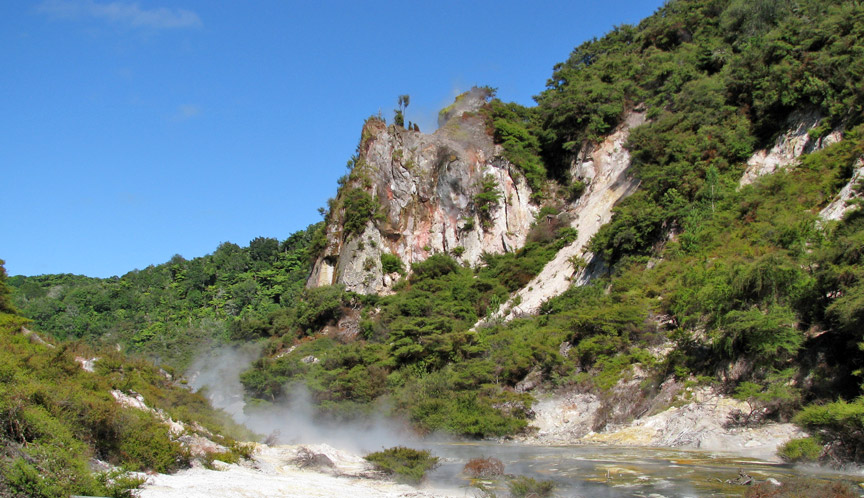 geothermal field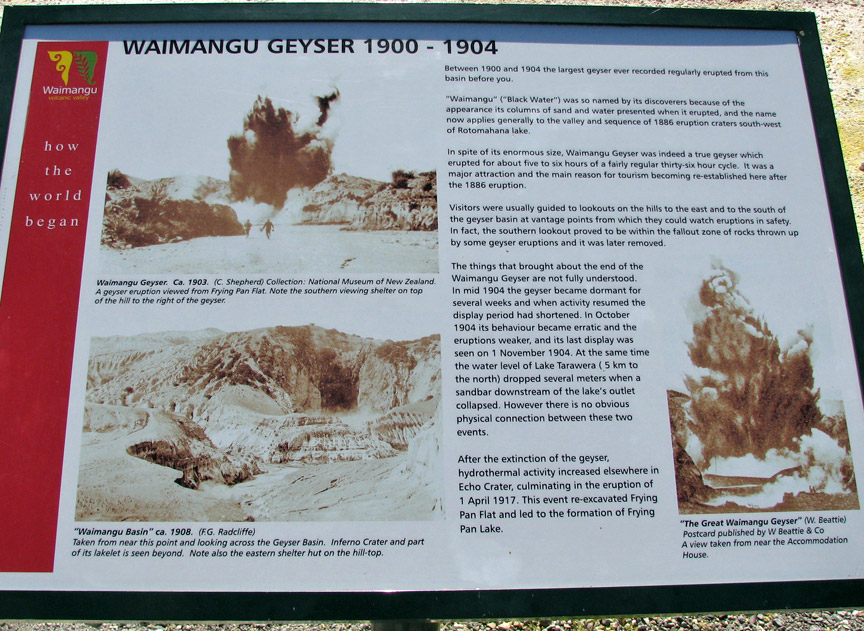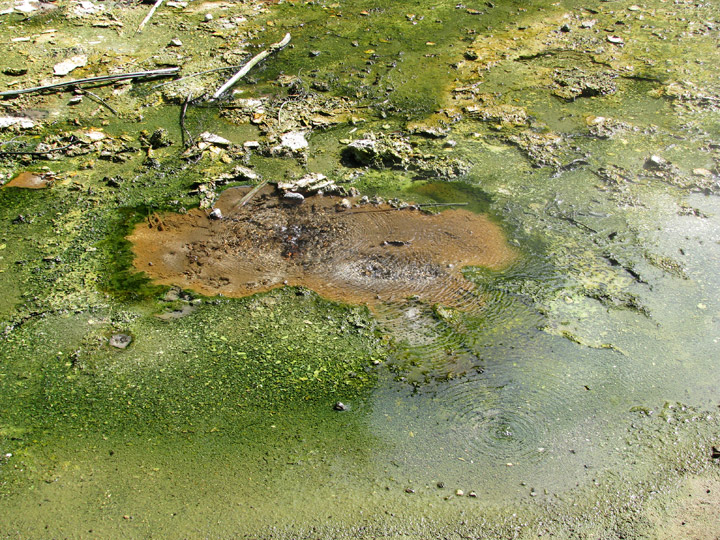 geospring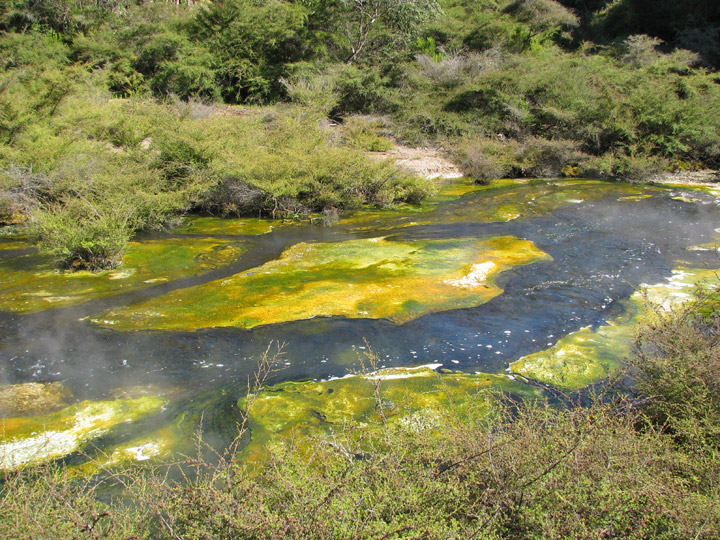 algae sustained by the warm water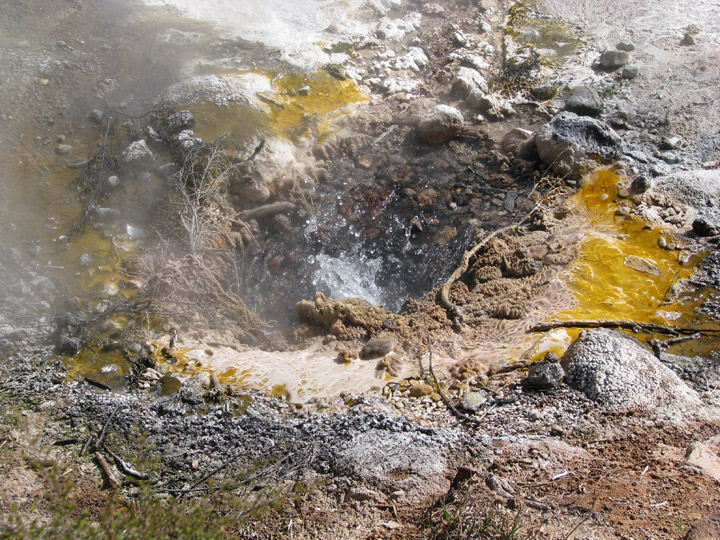 bubble pool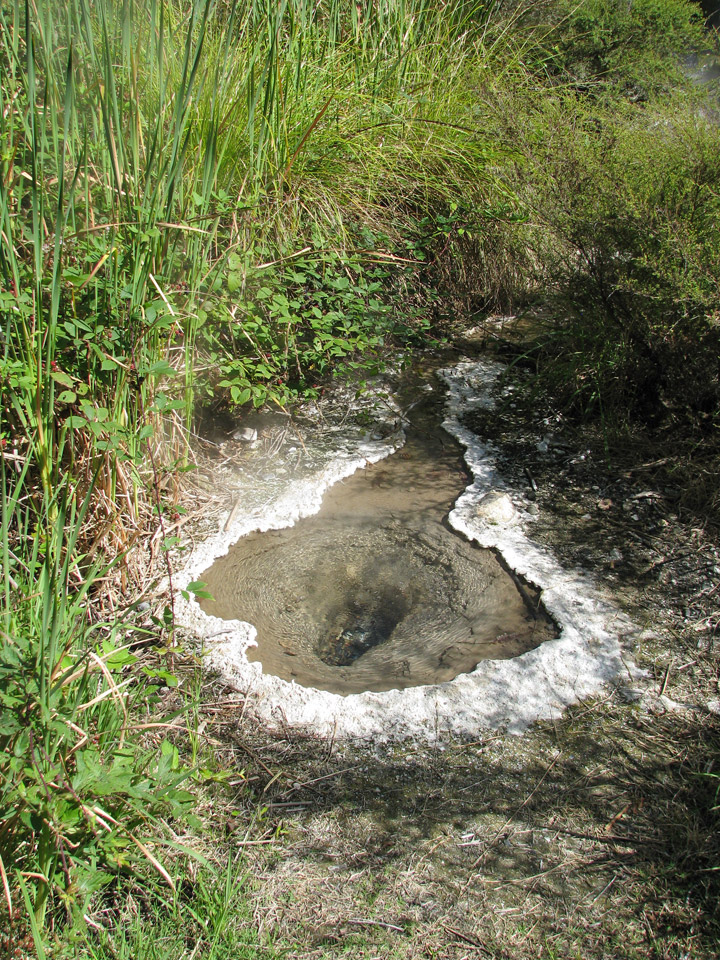 glory spring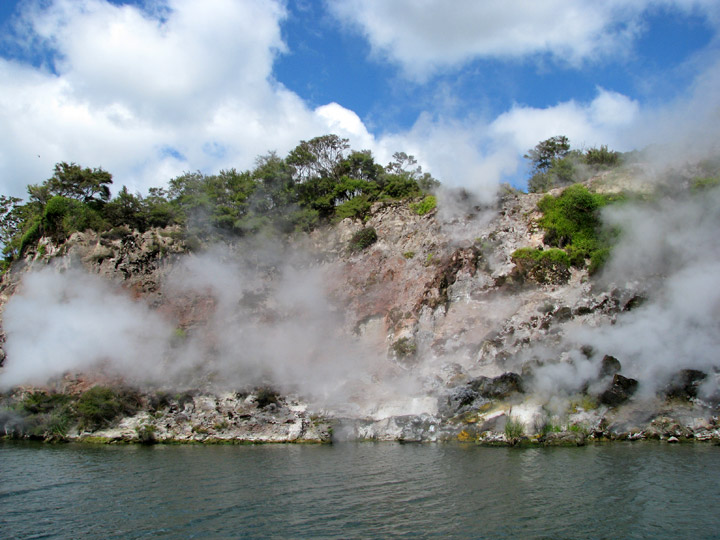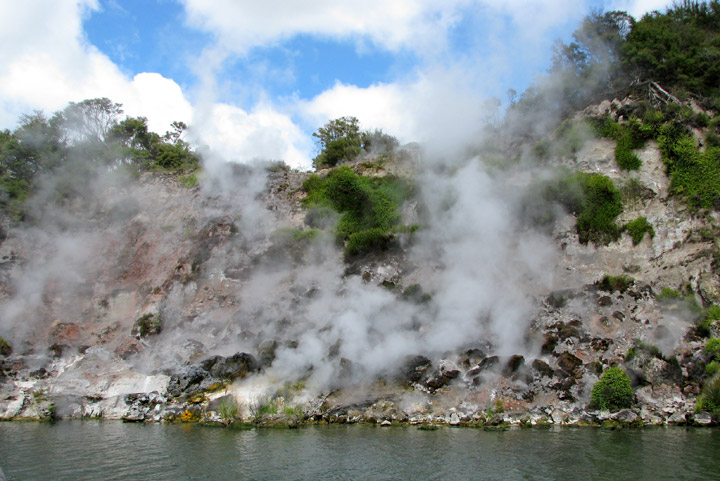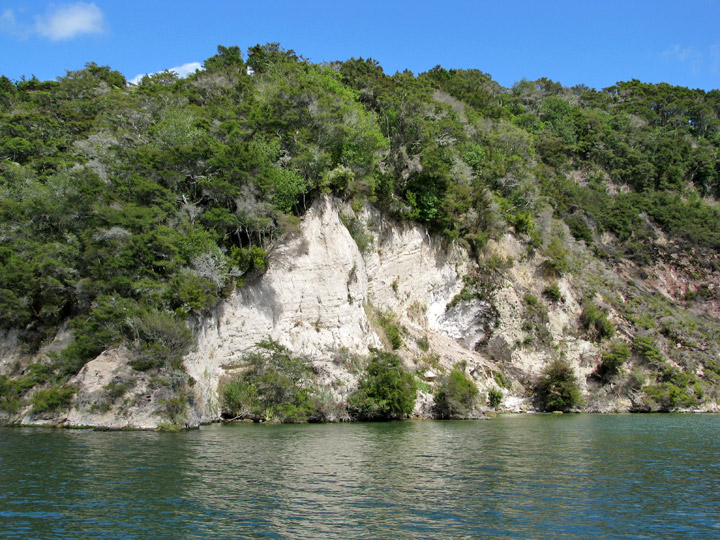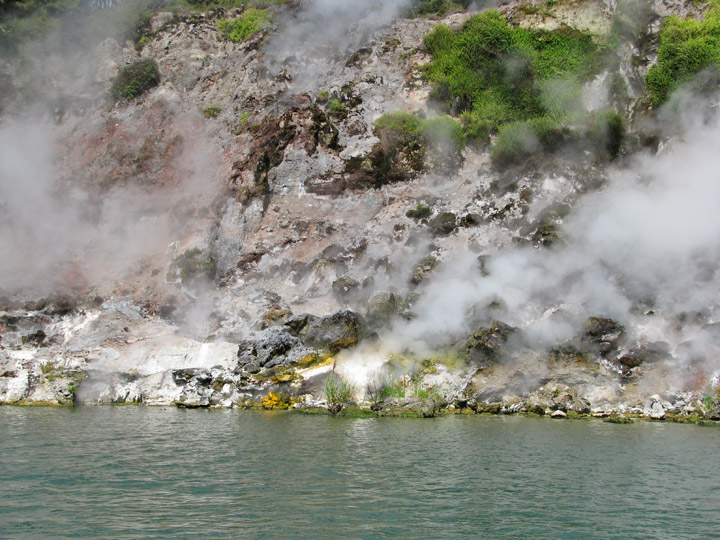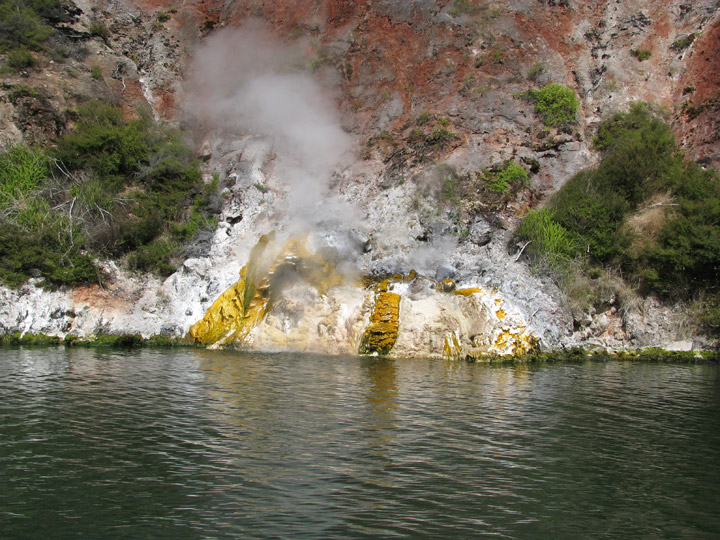 site of the former pink terrace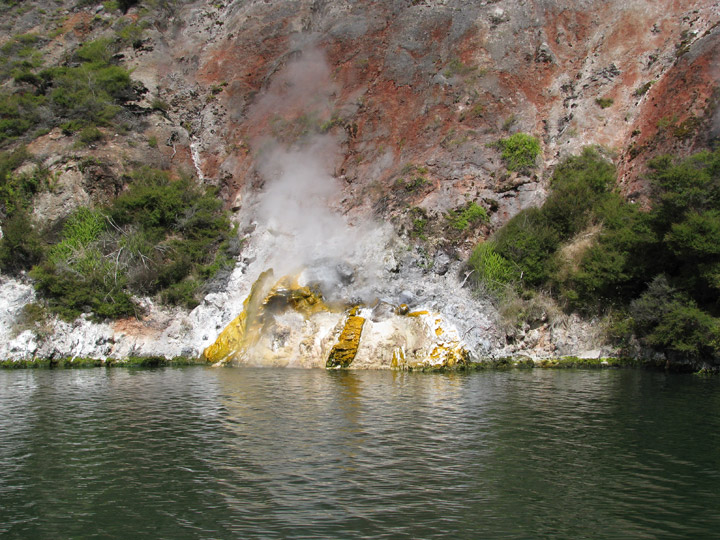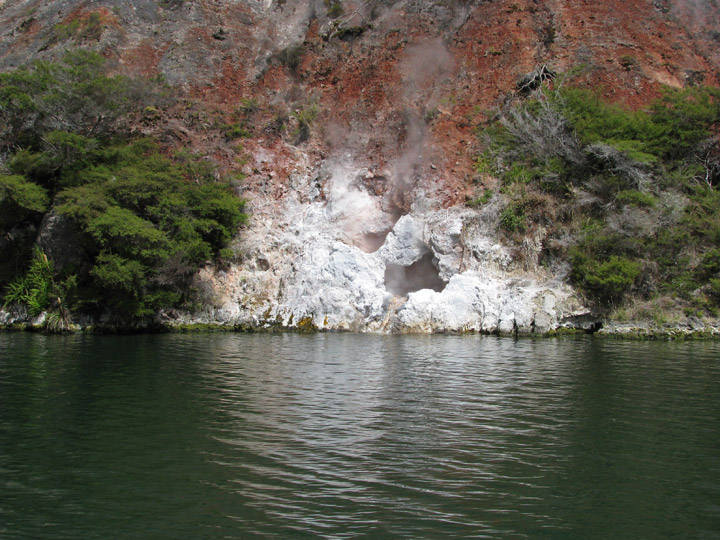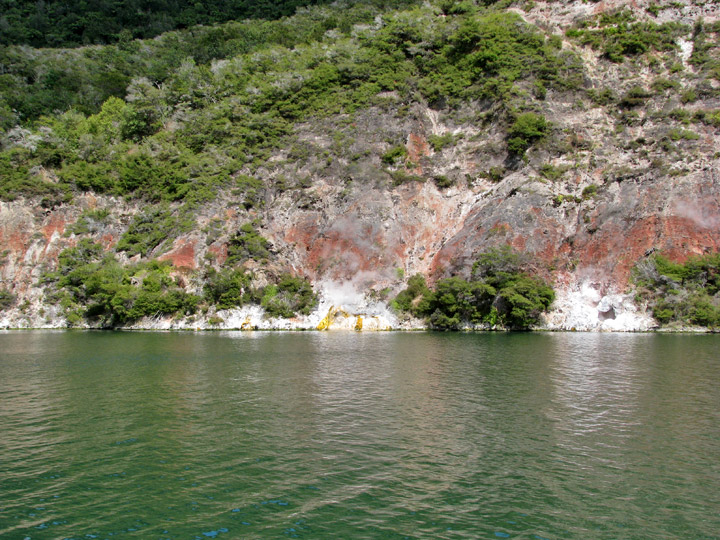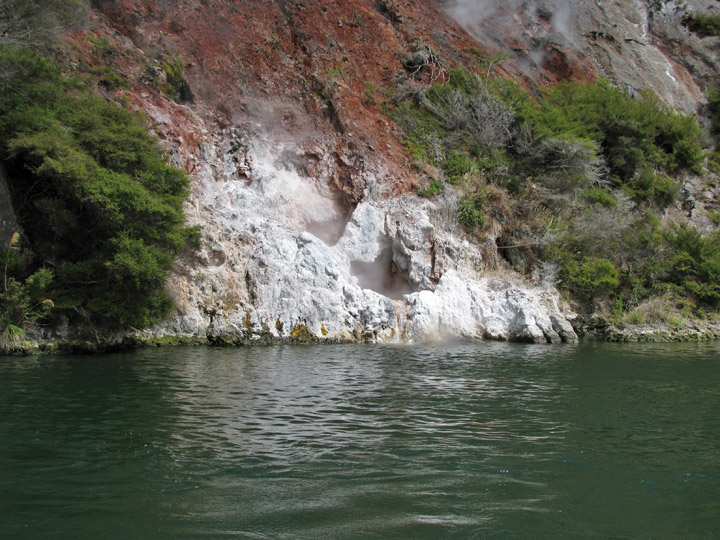 ---
---