Ulysses S. Grant National Historic Site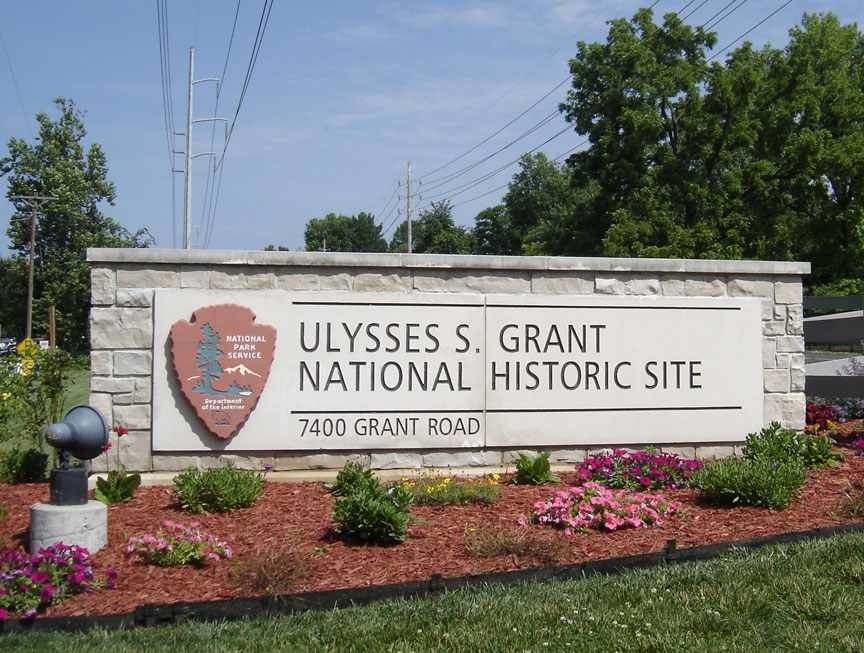 Ulysses S. Grant National Historic Site
White Haven
Ulysses S. Grant National Historic Site is a 9.65-acre (39,100 m2) United States National Historic Site located 10 miles (16 km) southwest of Downtown St. Louis, Missouri within the municipality of Grantwood Village.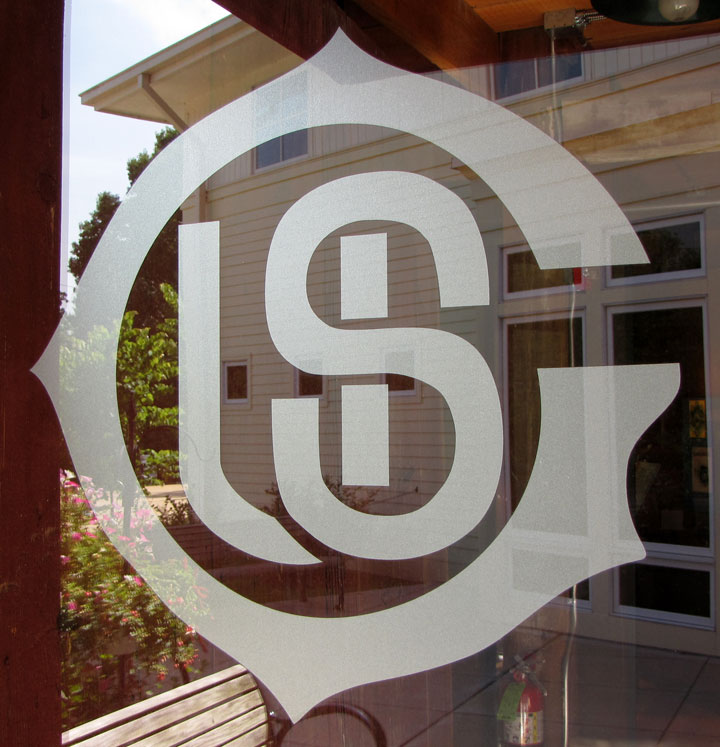 Grant monogram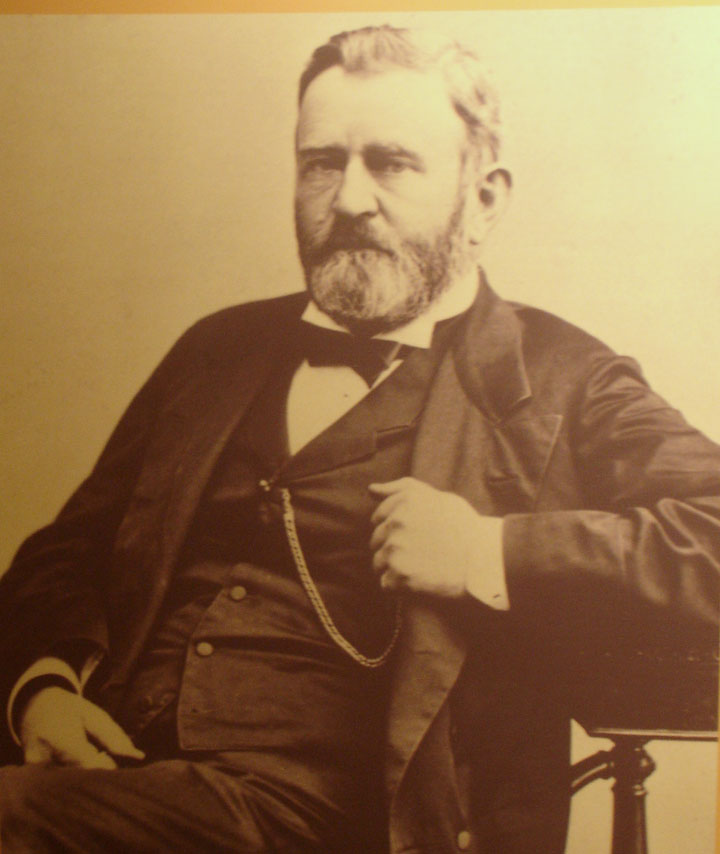 as President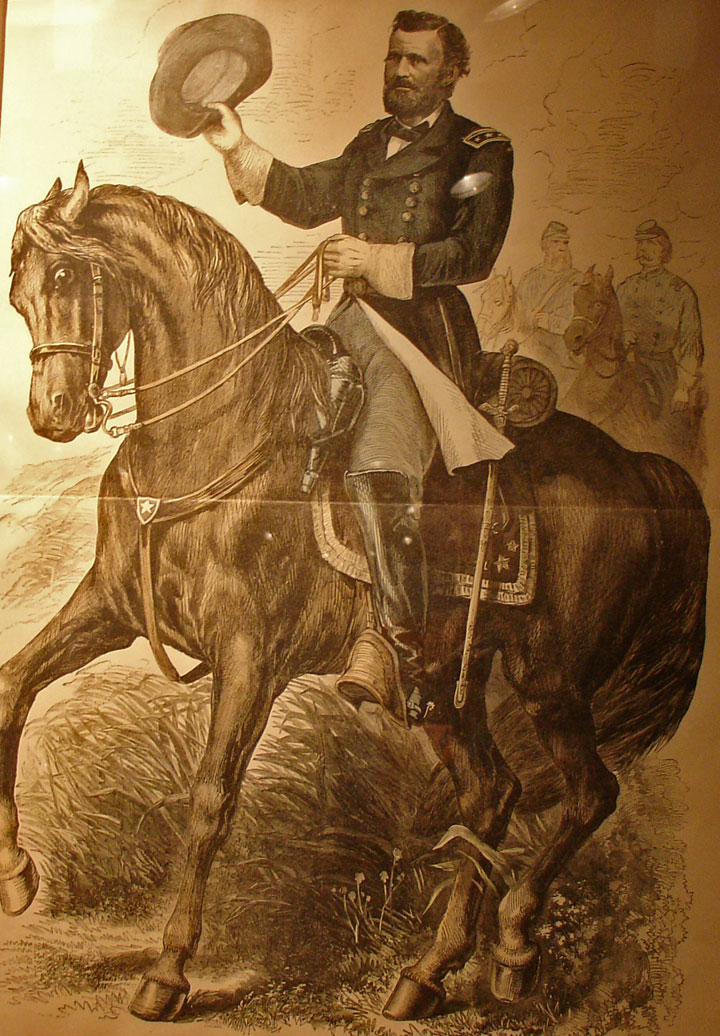 as Soldier
The site, also known as White Haven, commemorates the life, military career, and Presidency of Ulysses S. Grant.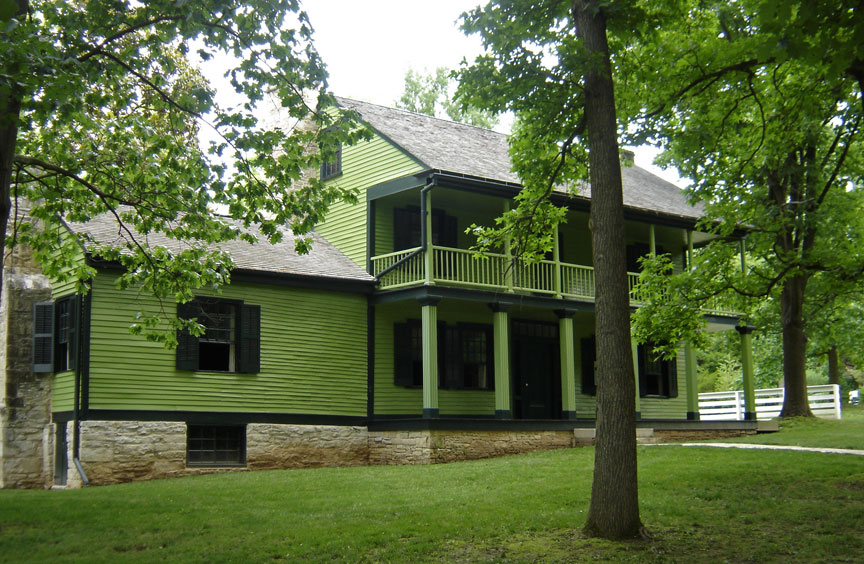 White Haven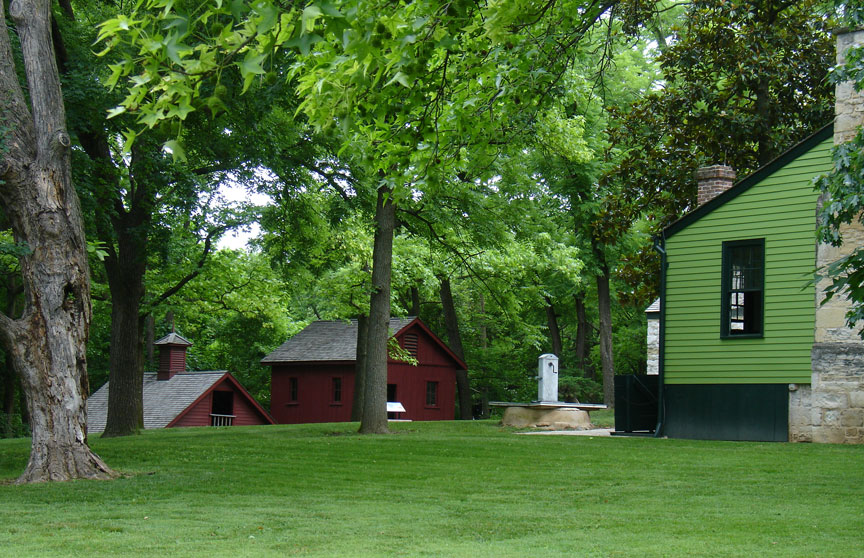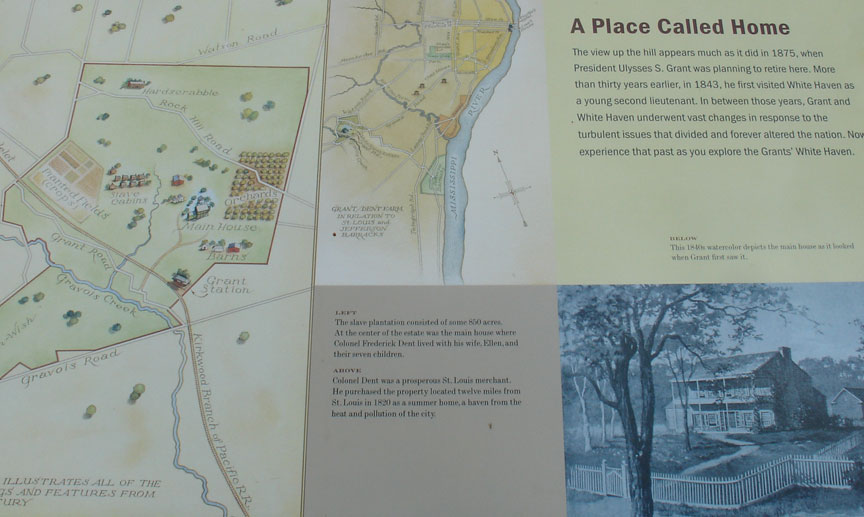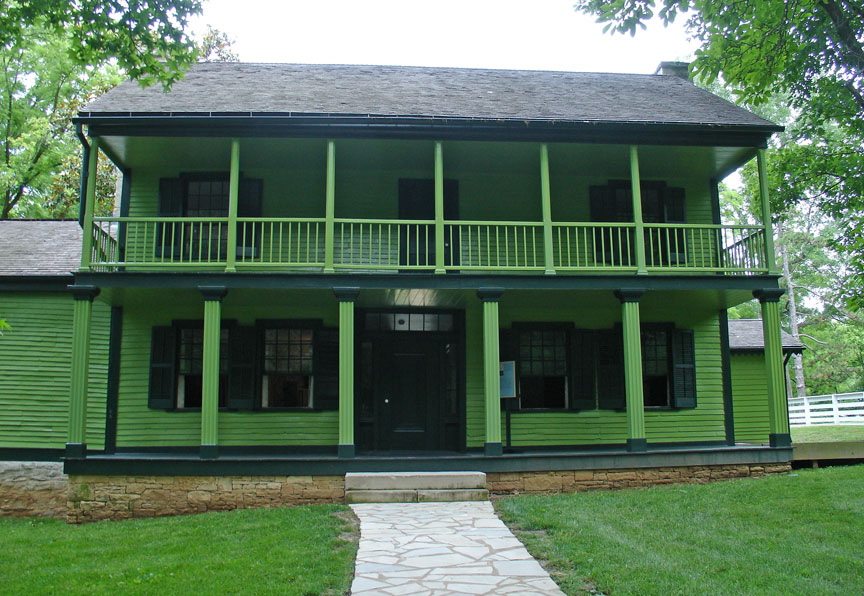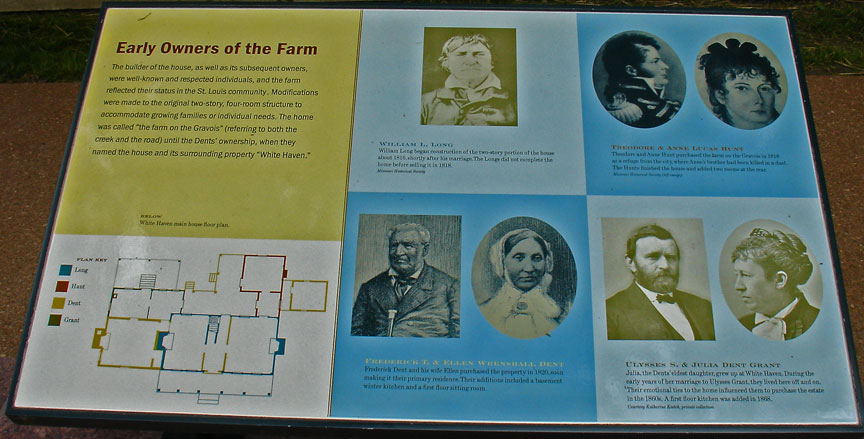 Early Owners of the Farm
Five historic structures are preserved at the site including the childhood home of Julia Dent Grant, wife of Ulysses S. Grant; the couple lived in the home from 1854 to 1859.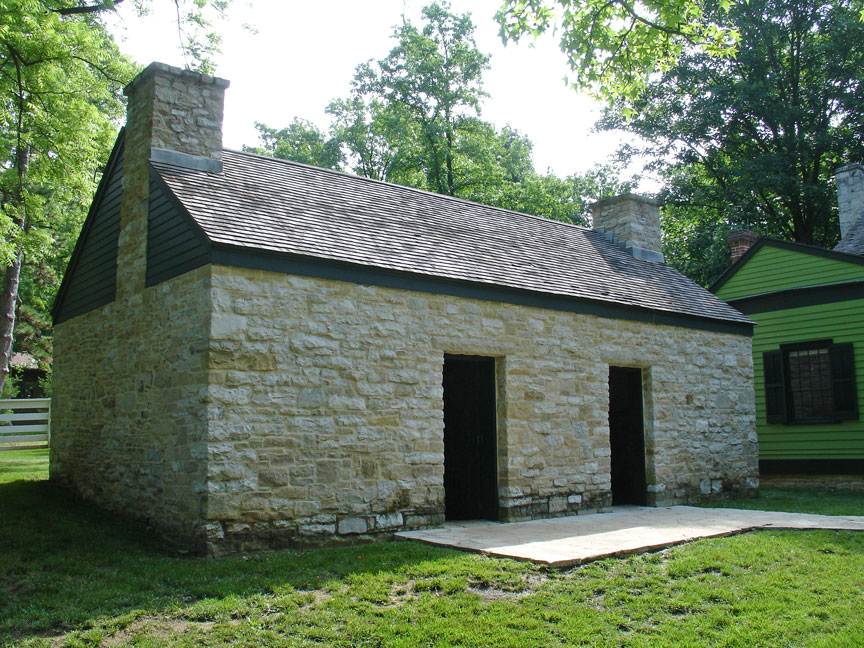 Laundry and Summer Kitchen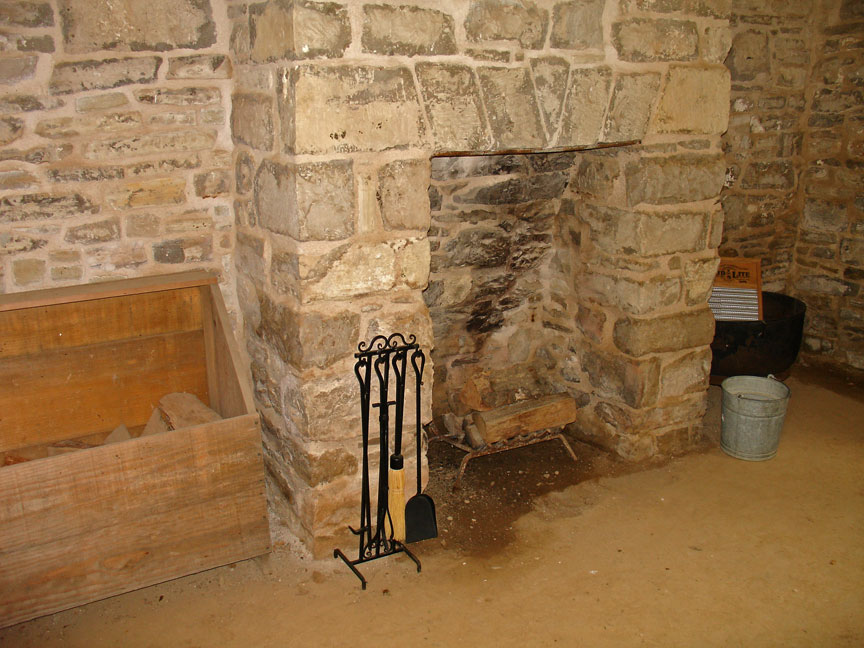 Laundry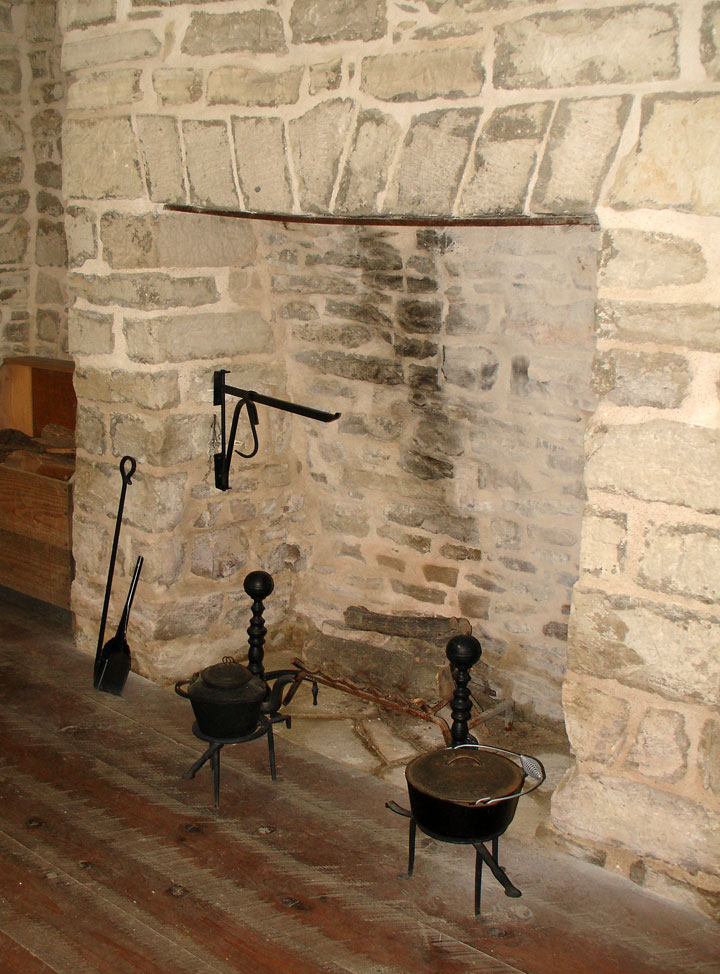 Summer kitchen
Ironically, White Haven was a plantation worked by slaves at the time Grant was married to his wife in 1848 and remained so until the end of the American Civil War.
Text from Wikipedia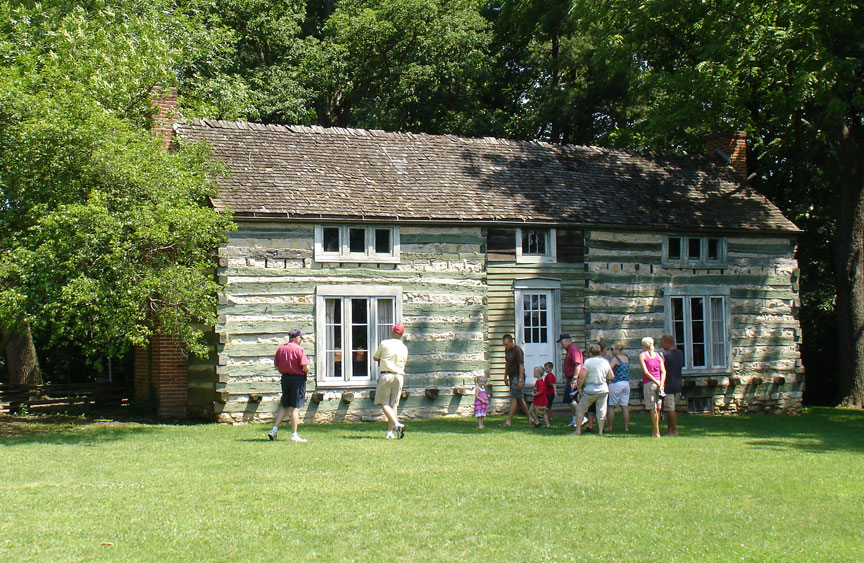 The log house Grant built for he and Julia
but never had a chance to live in
(now in Grant's Farm, a Budweiser amusement area)
---
The Residence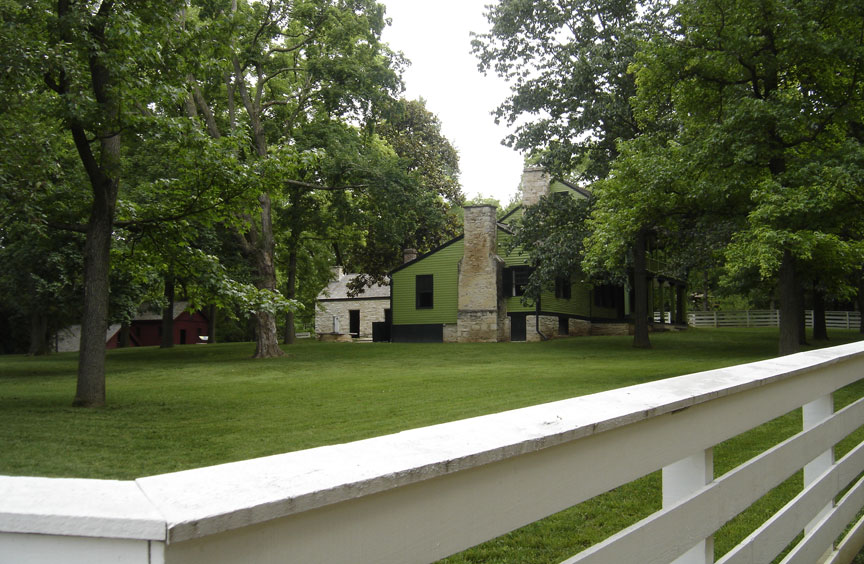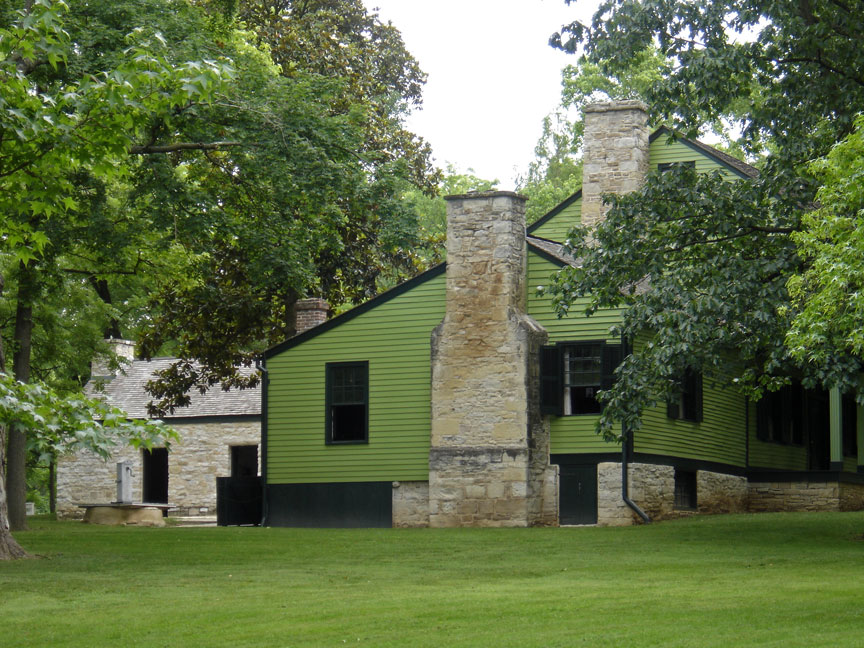 the lower level at the fireplace is the winter kitchen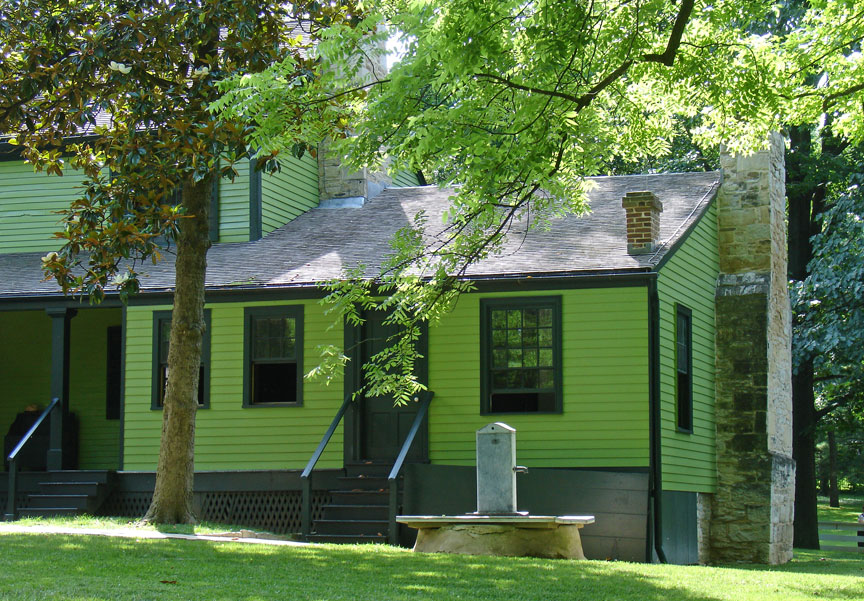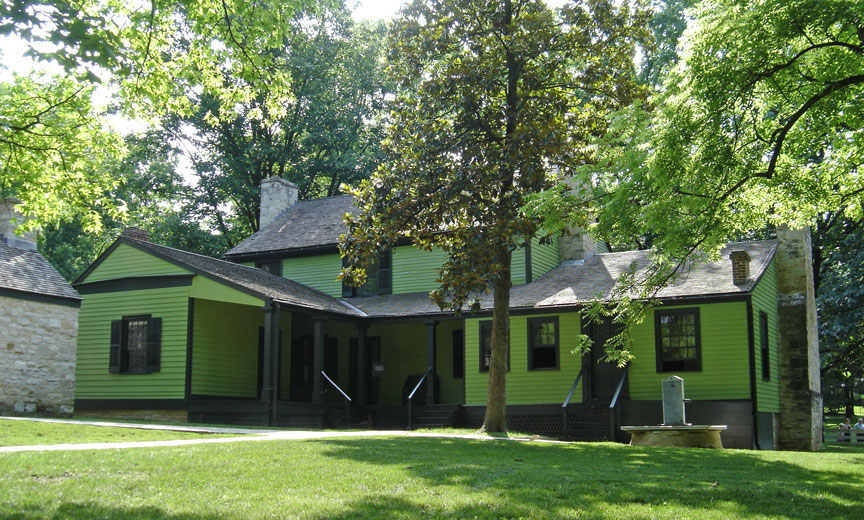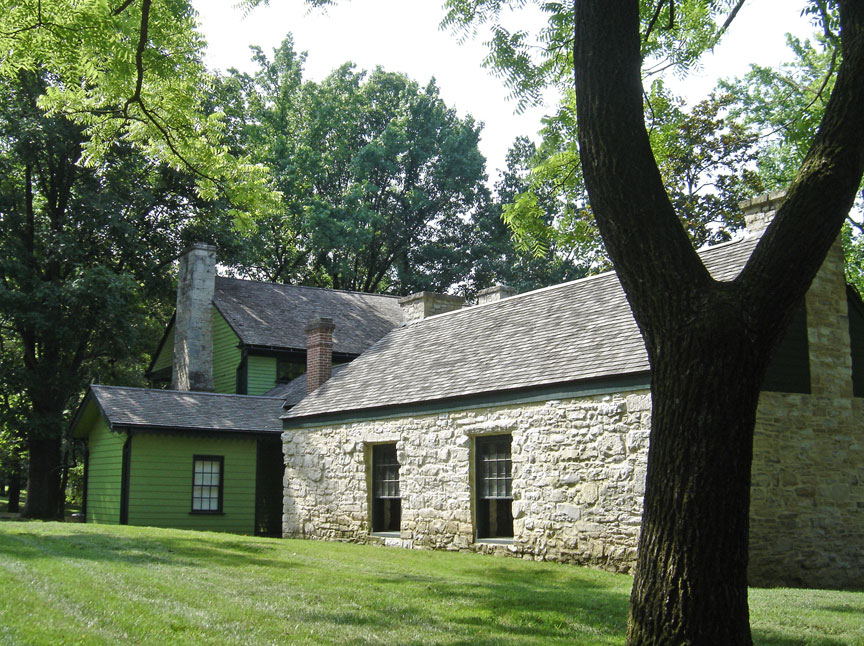 back of the Laundry and the Summer kitchen
---
Interior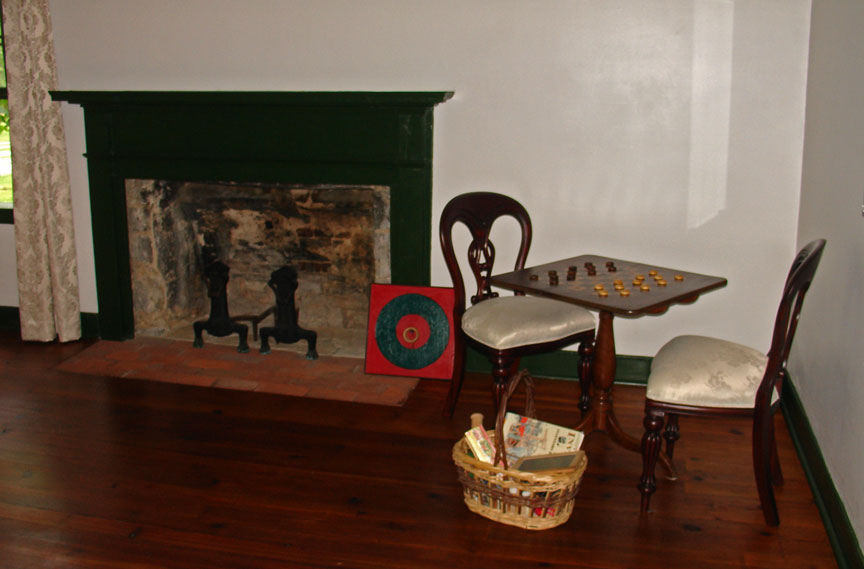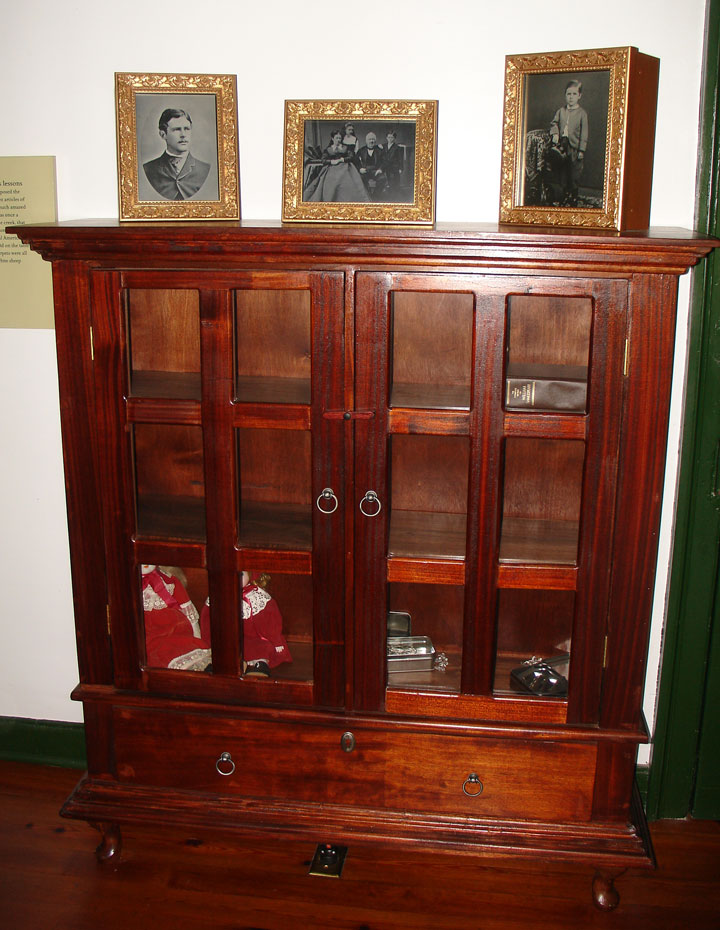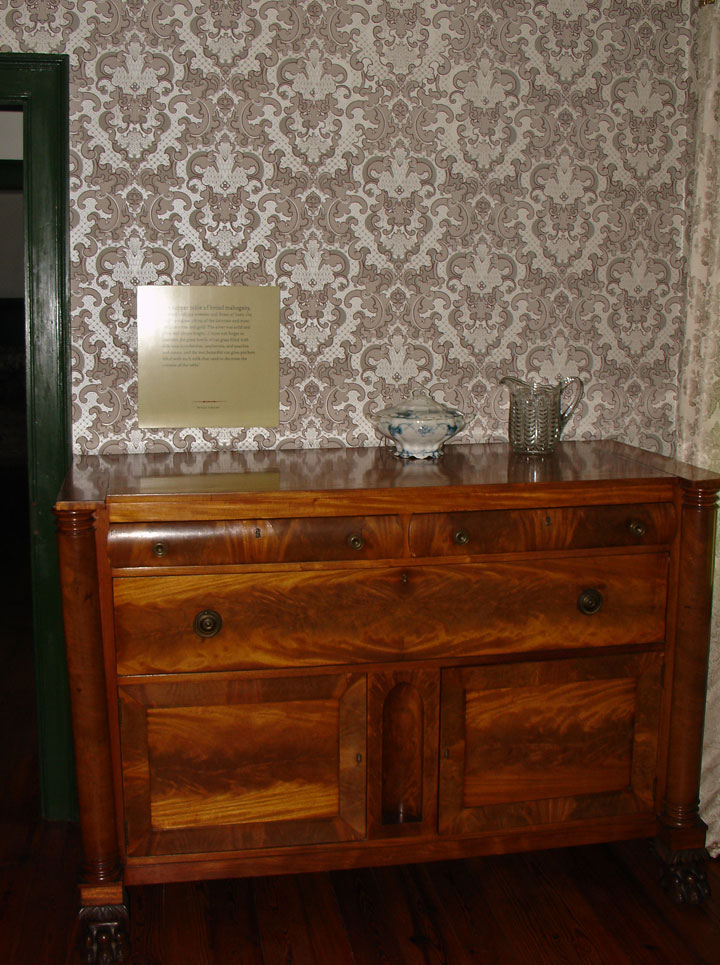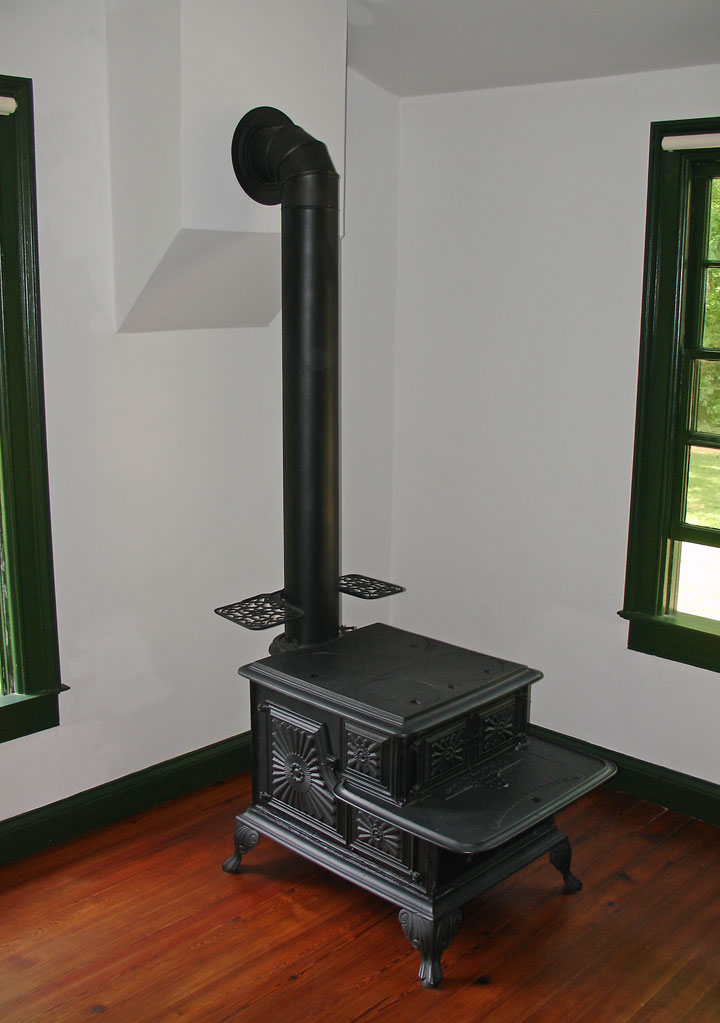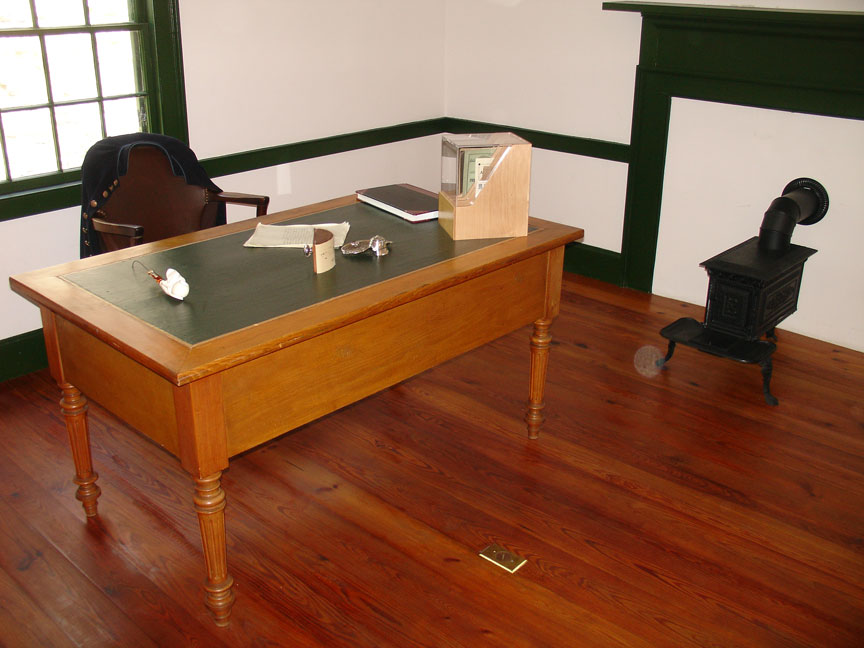 office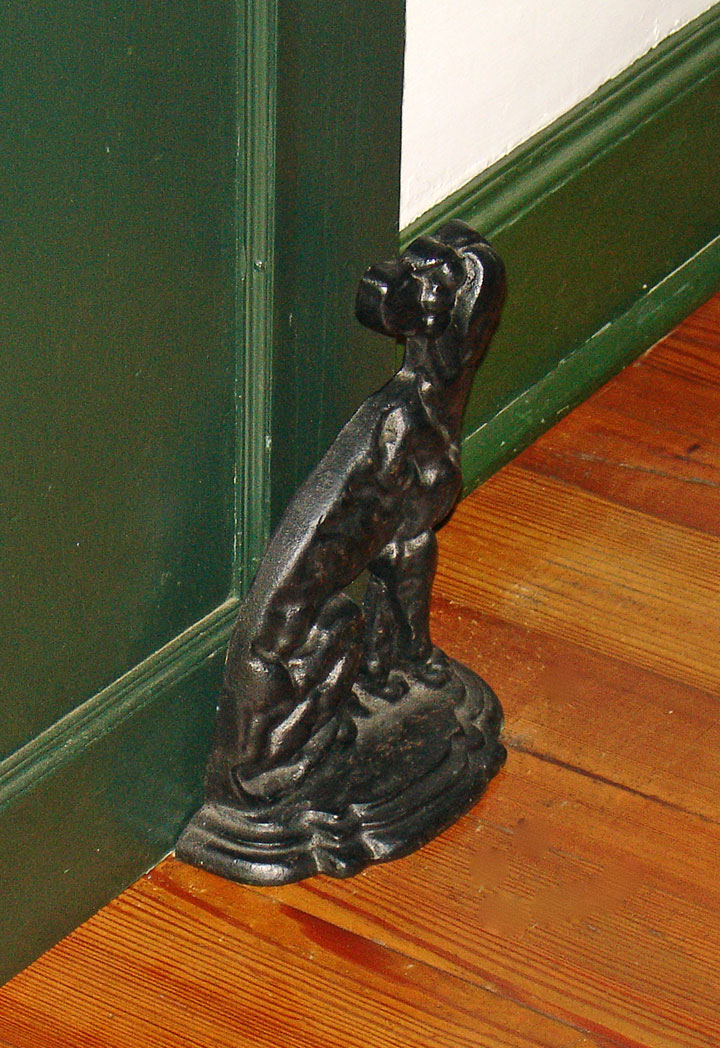 door stop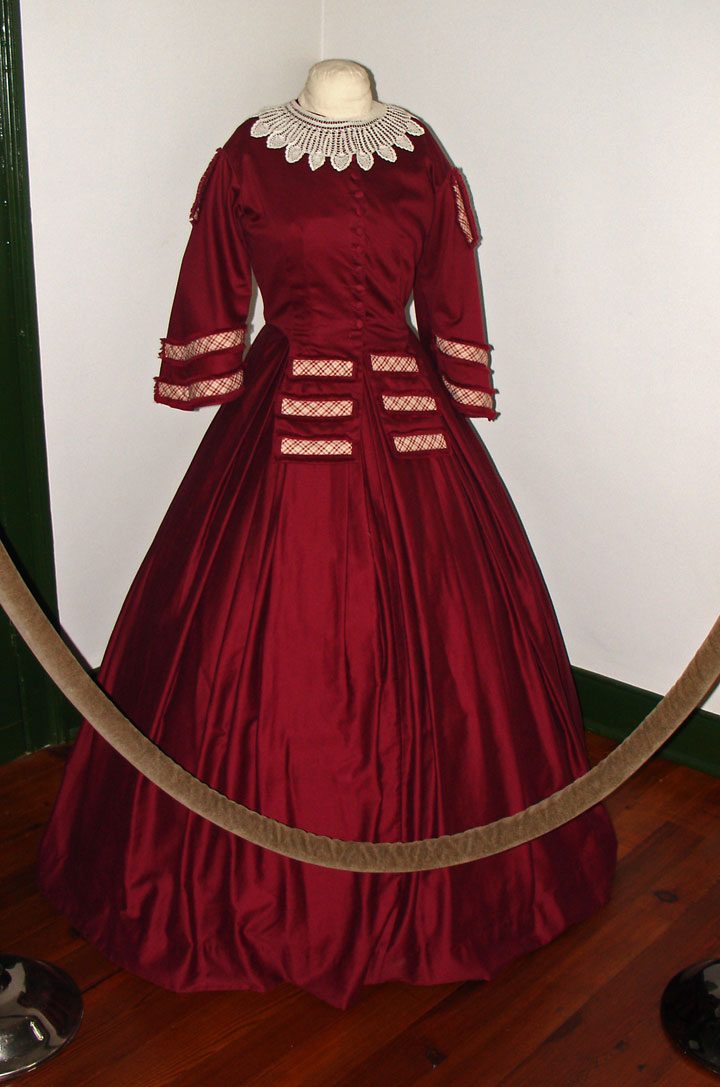 Julia's dress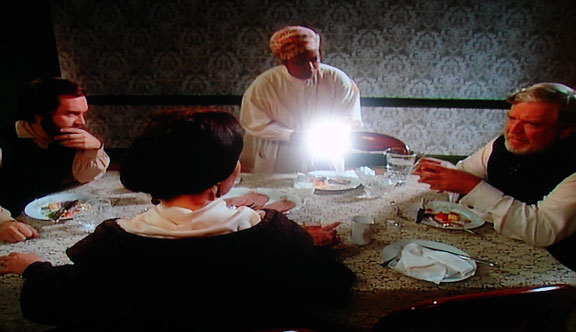 Grant discussing slavery with his slave holding father-in-law
---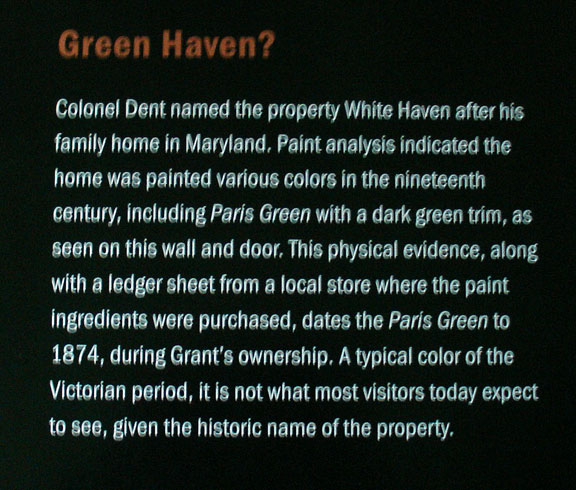 Why Green ?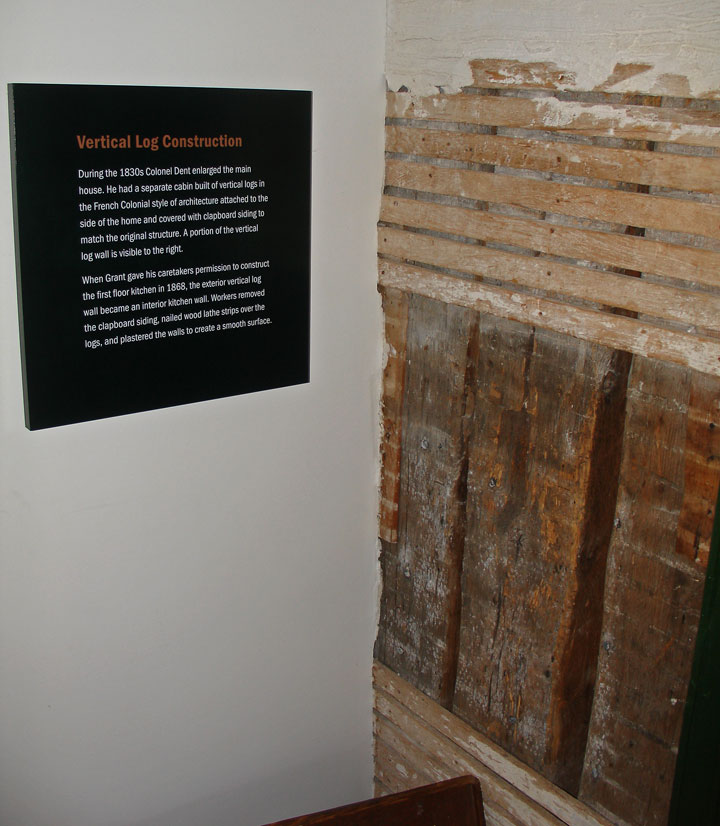 Vertical Log Construction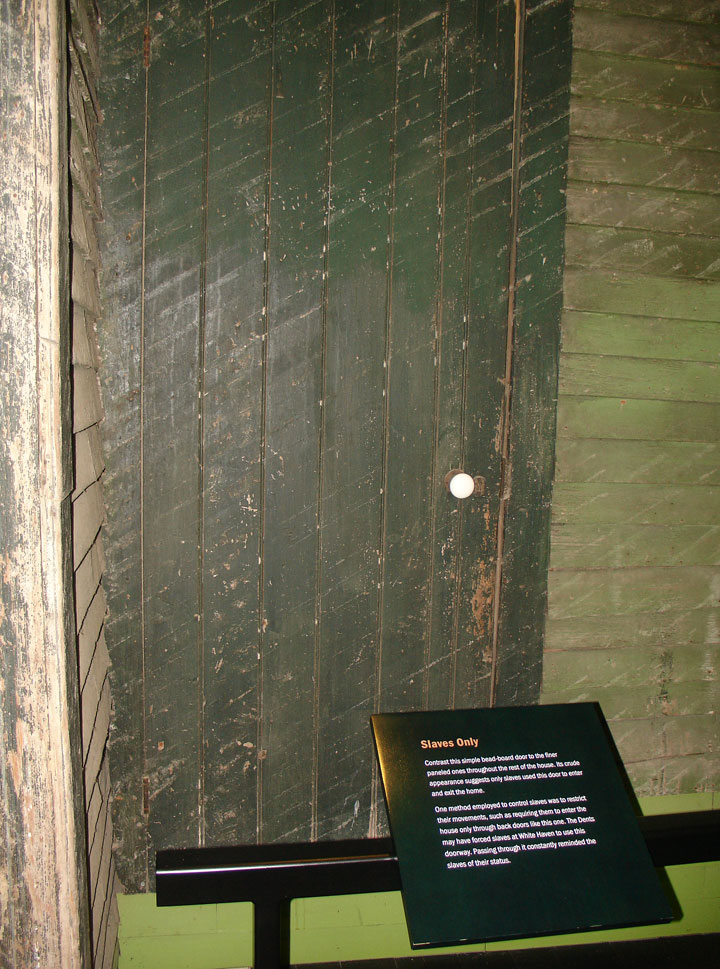 for slaves only ?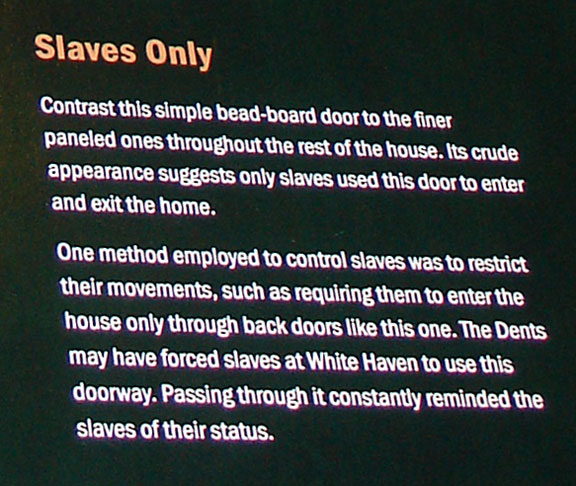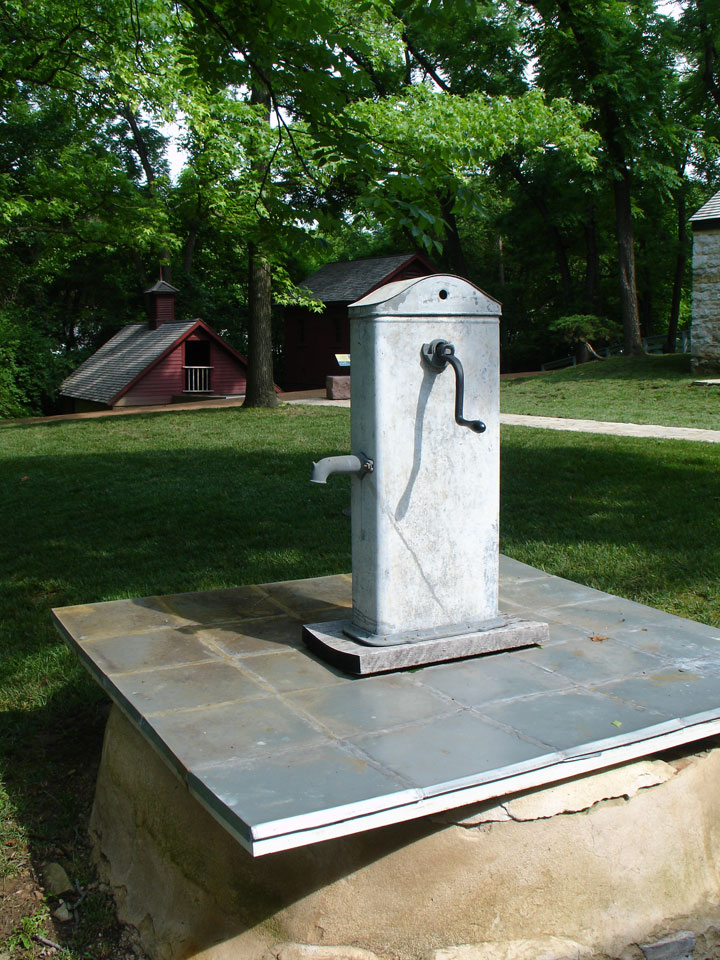 pump over the cistern
---
Out Buildings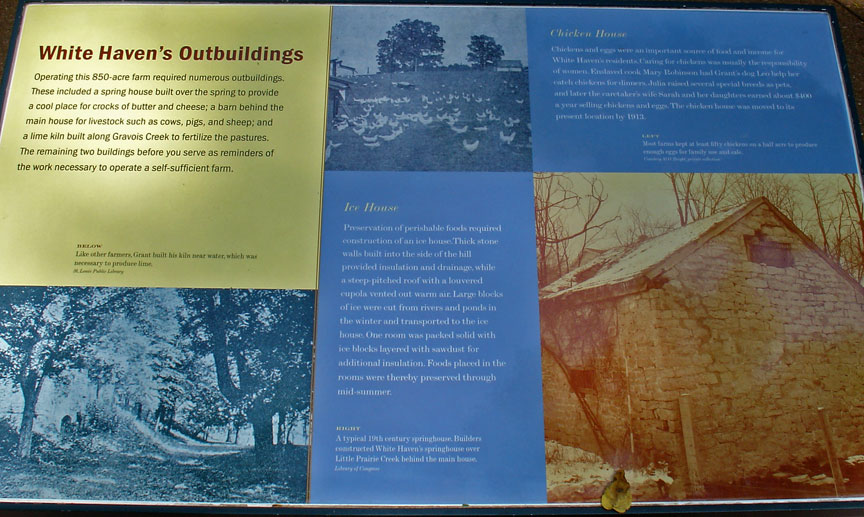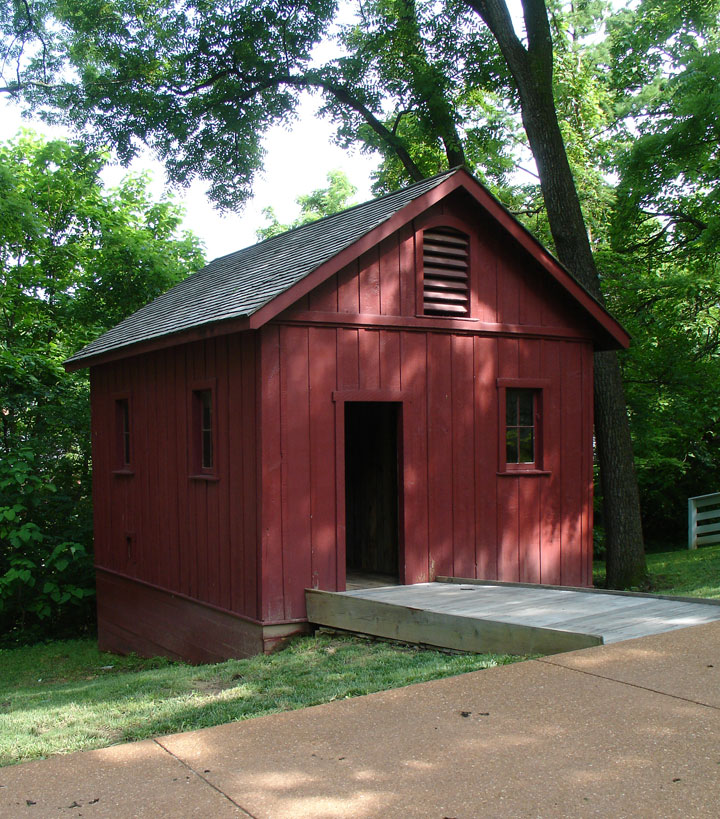 feed storage and chicken house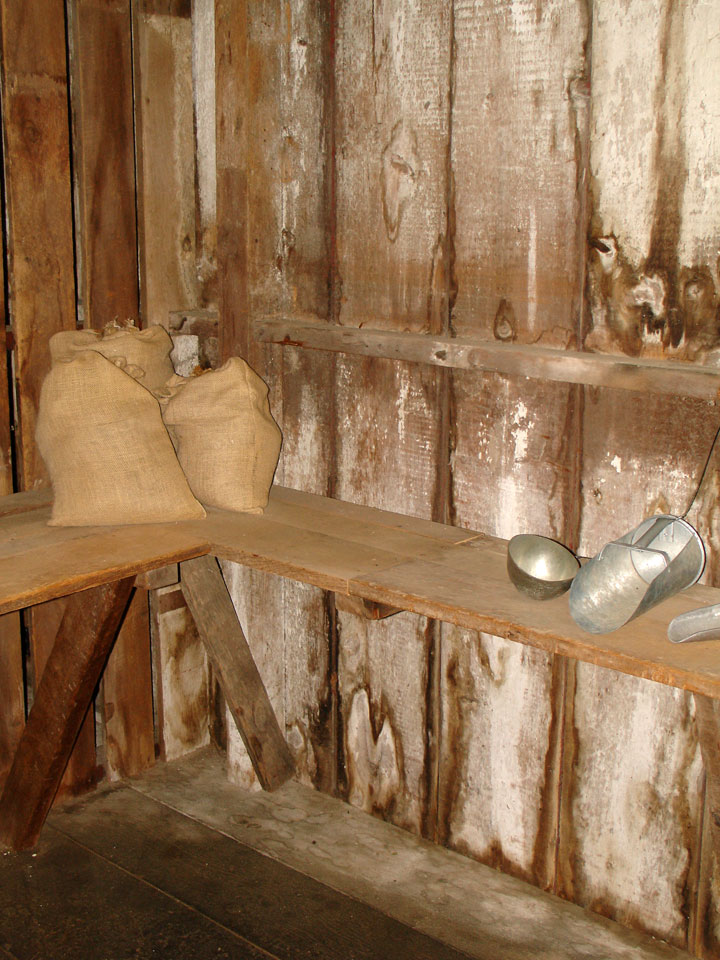 storage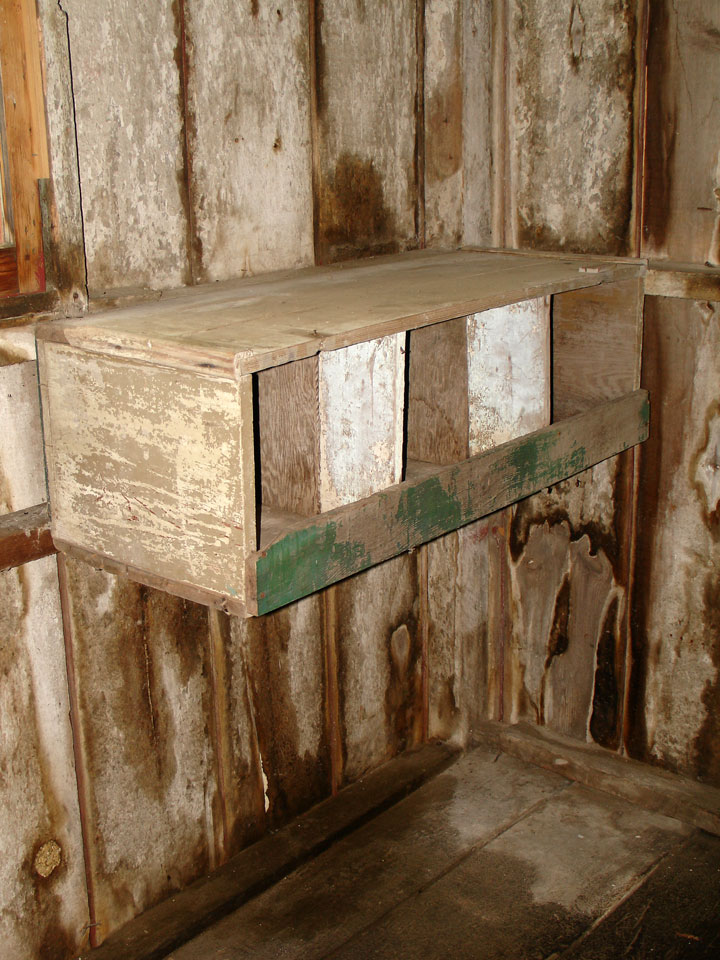 nests for egg laying chickens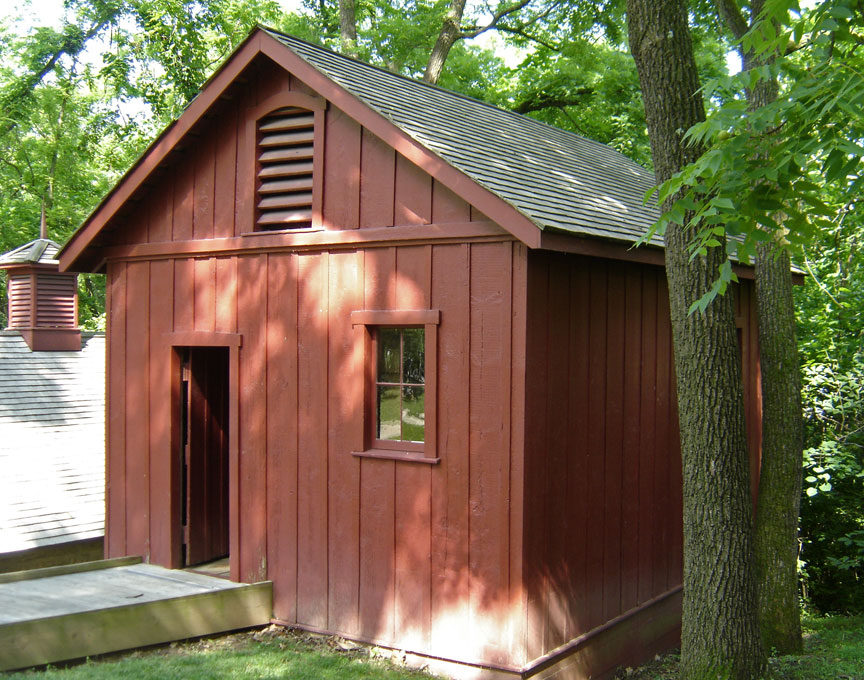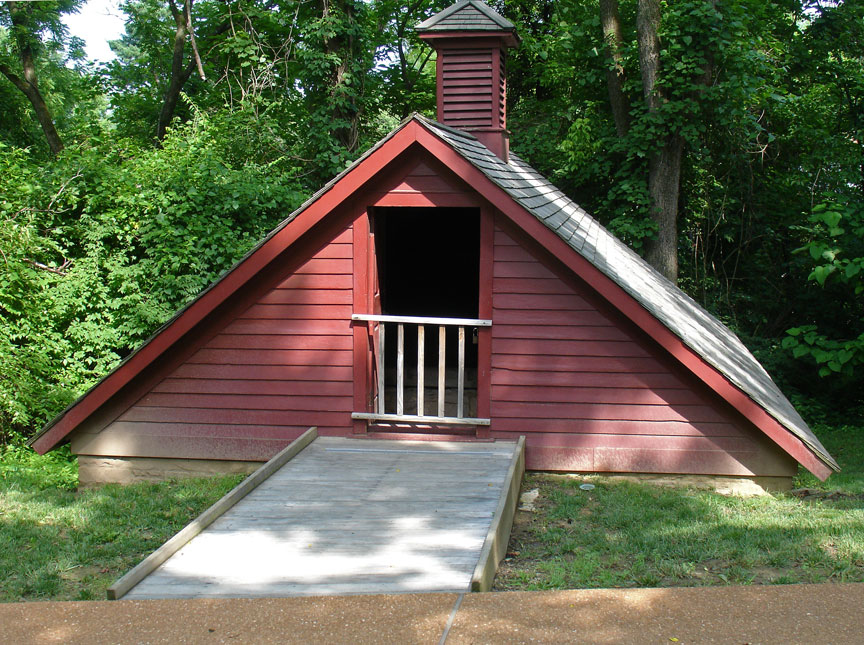 ice house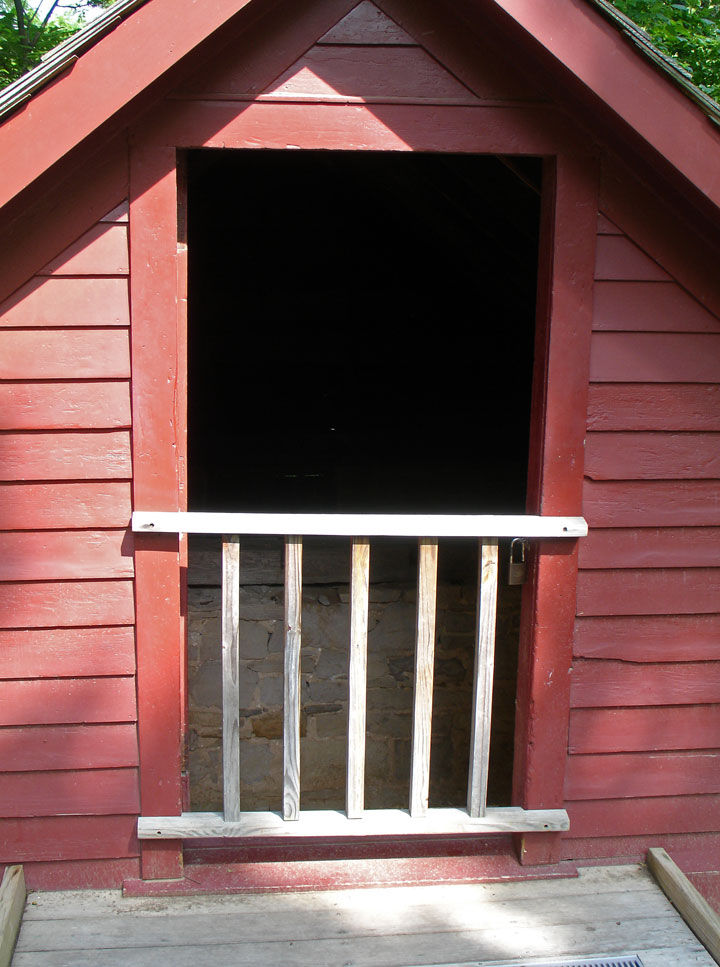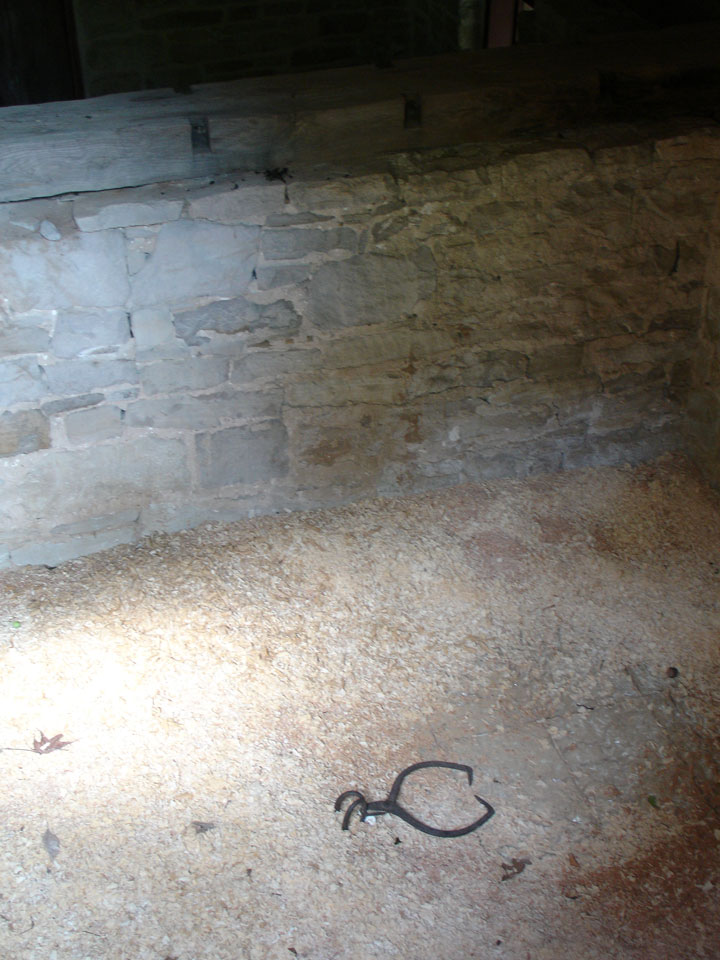 ice storage area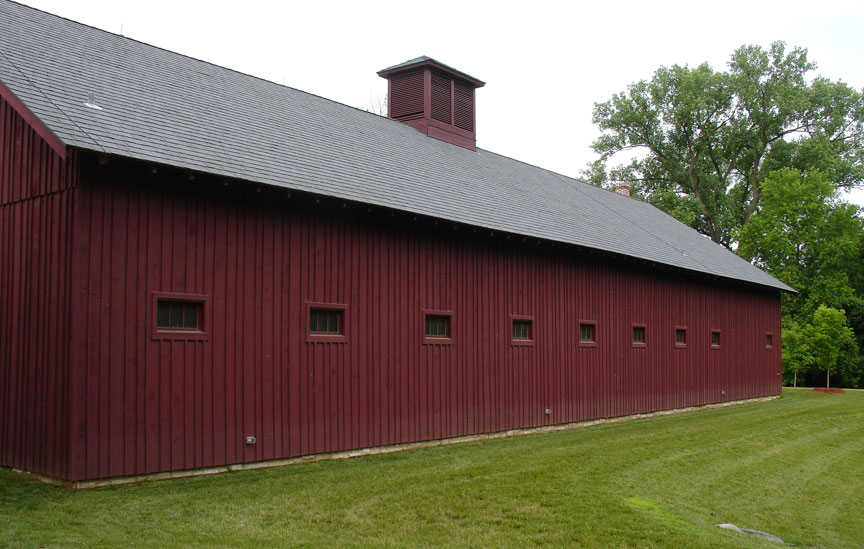 barn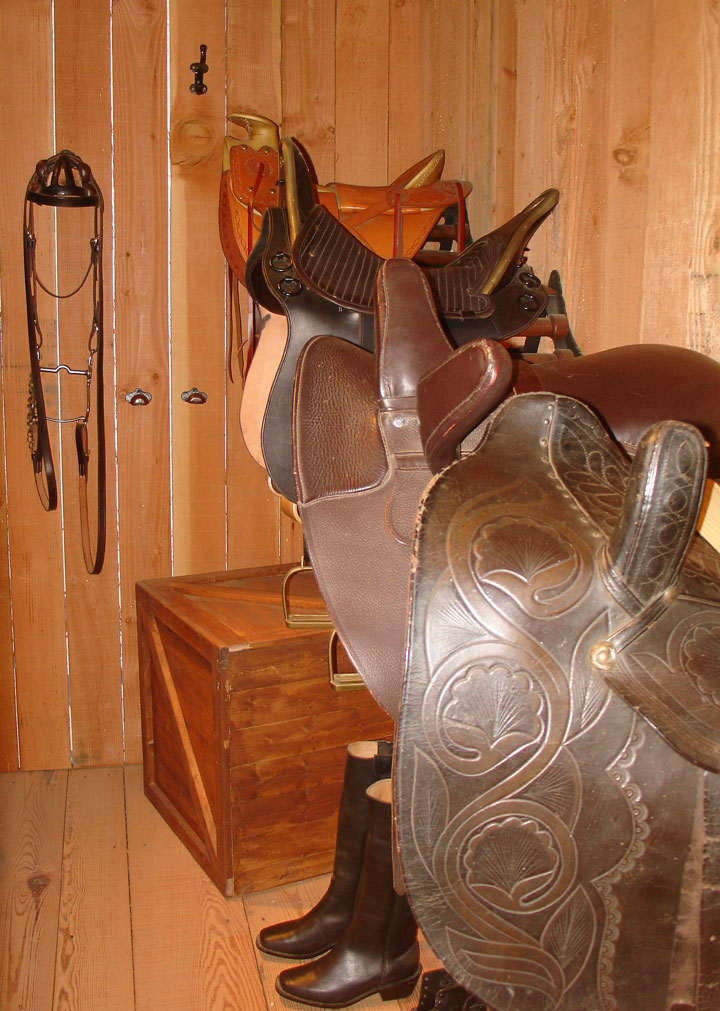 tack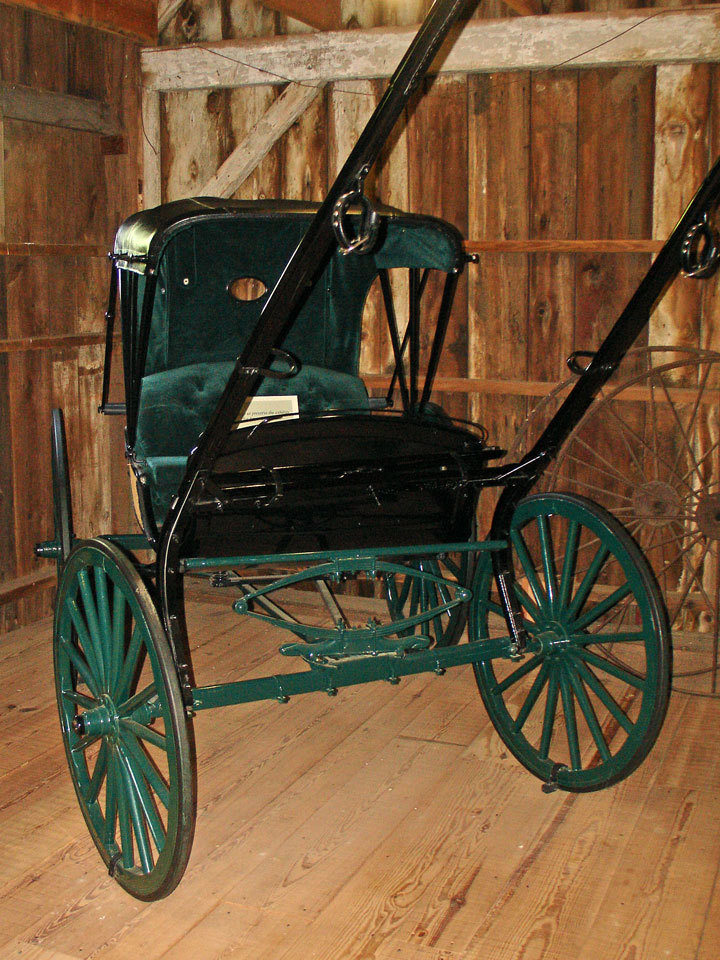 carriage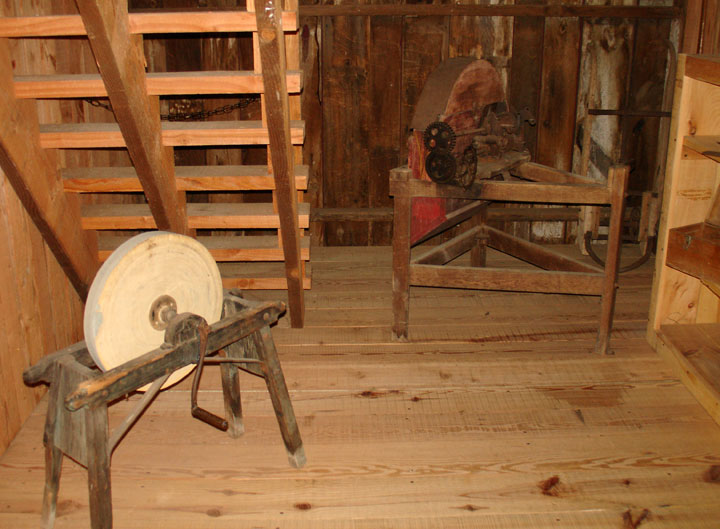 barn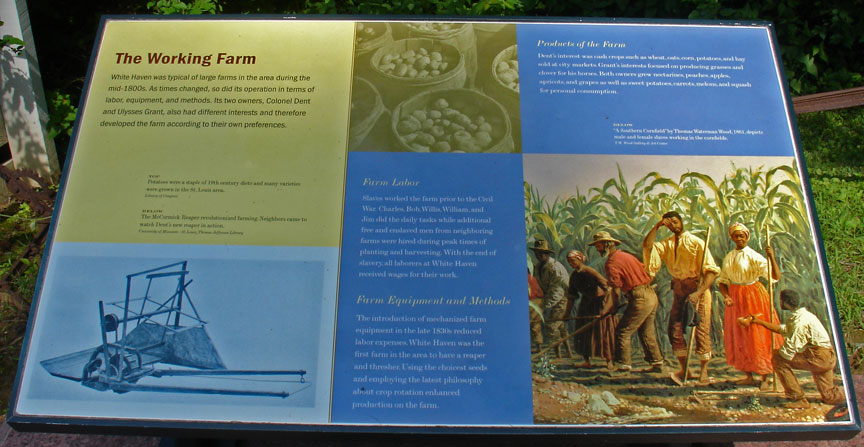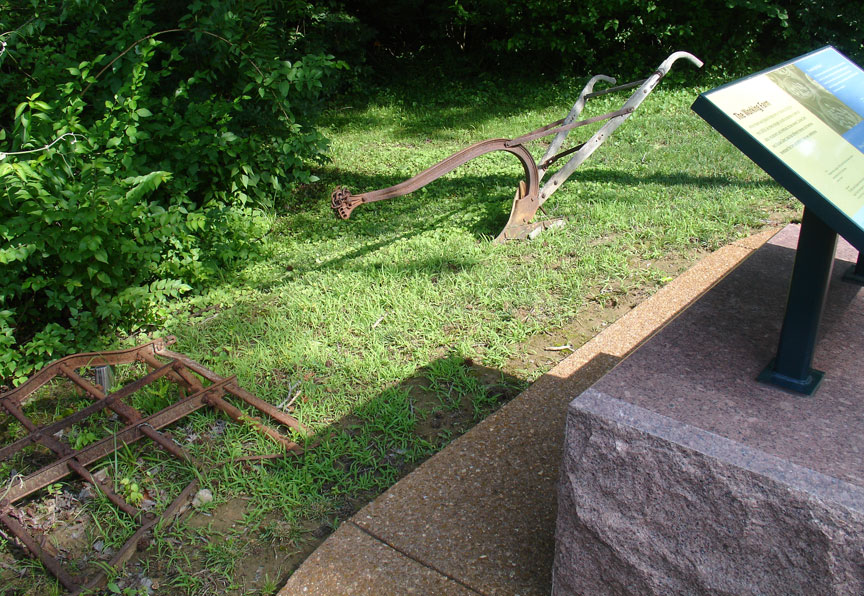 a working farm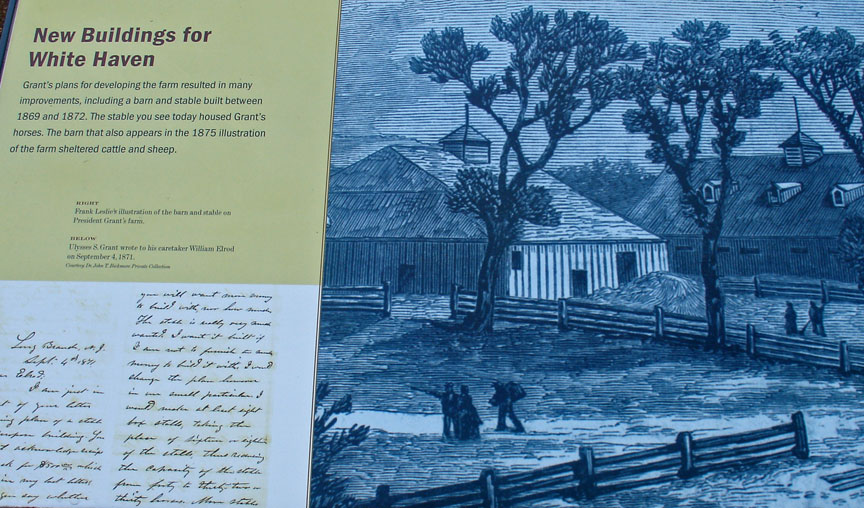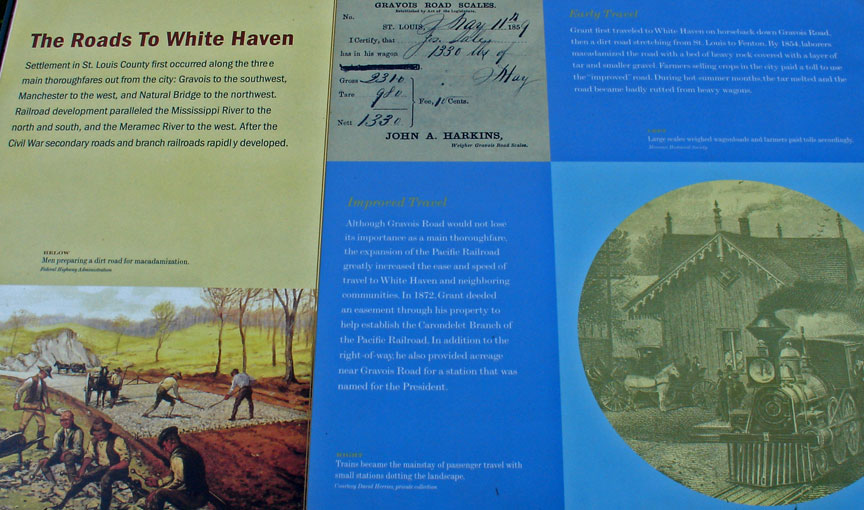 ---
---