Innsbruck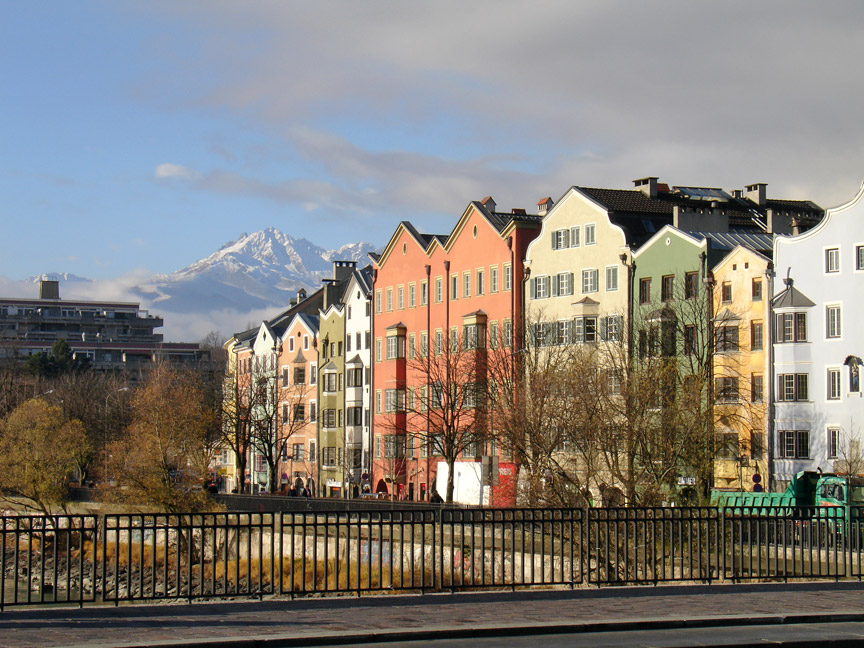 On the Inn River near the Alps
Innsbruck, city in western Austria, capital of Tirol (Tyrol) Province, on the Inn River. Innsbruck is at the junction of two important routes of commerce and travel: the Arlberg Pass, connecting western and eastern Europe, and the Brenner Pass, linking Austria with Italy. An important center of commerce and tourism, the city is also a well-known skiing and mountain climbing center. It was the site of the 1964 and 1976 Winter Olympic Games.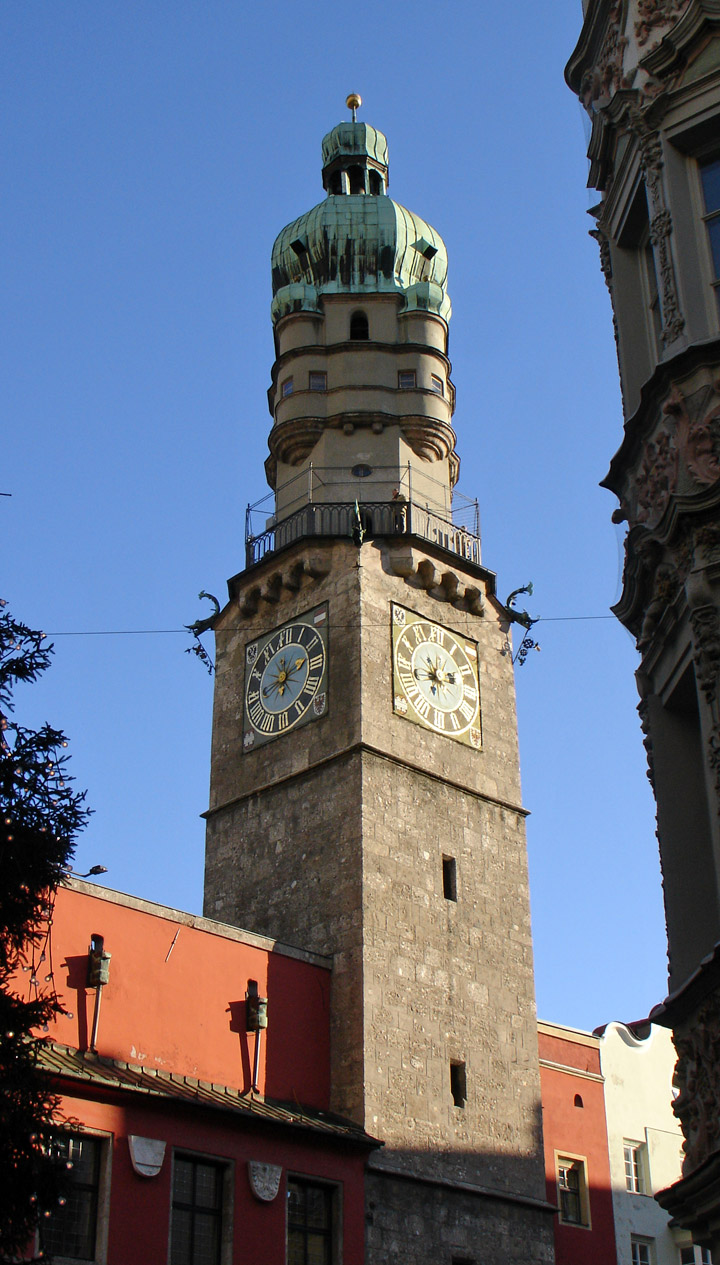 City tower
In ancient times the Roman way station of Veldidena occupied the site of the suburb of Wilten. Innsbruck, first mentioned in the 12th century, became the capital of Tirol in 1420.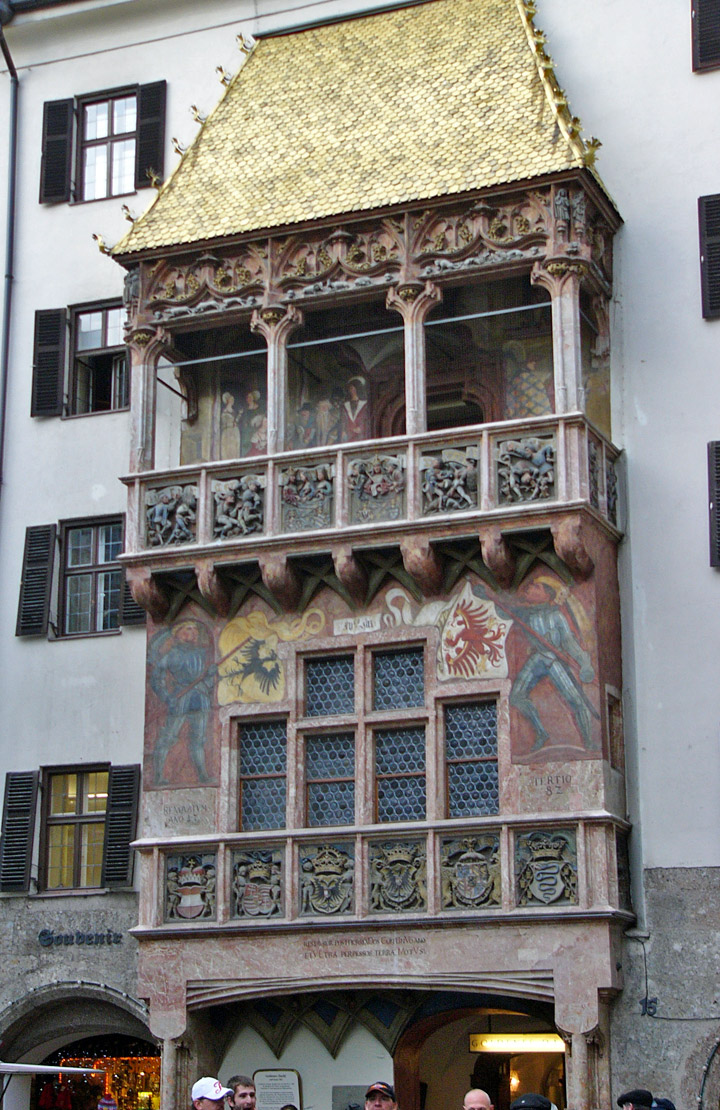 Golden Roof
During the 15th century the castle of Fürstenburg with its famous balcony covered by a gilded copper roof was also erected.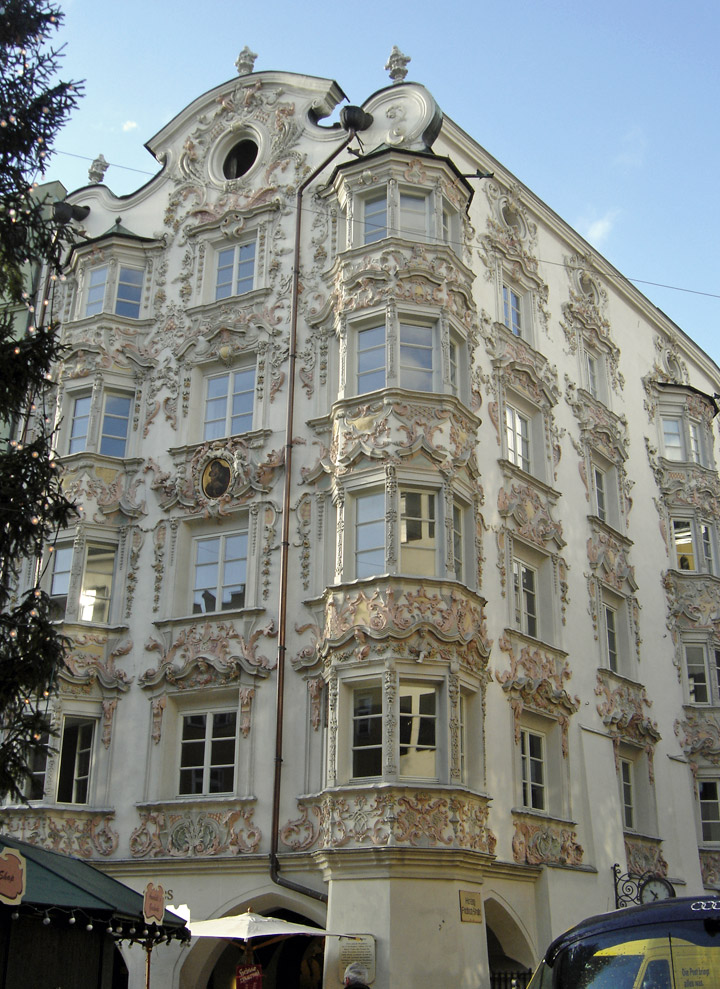 building near the Golden Roof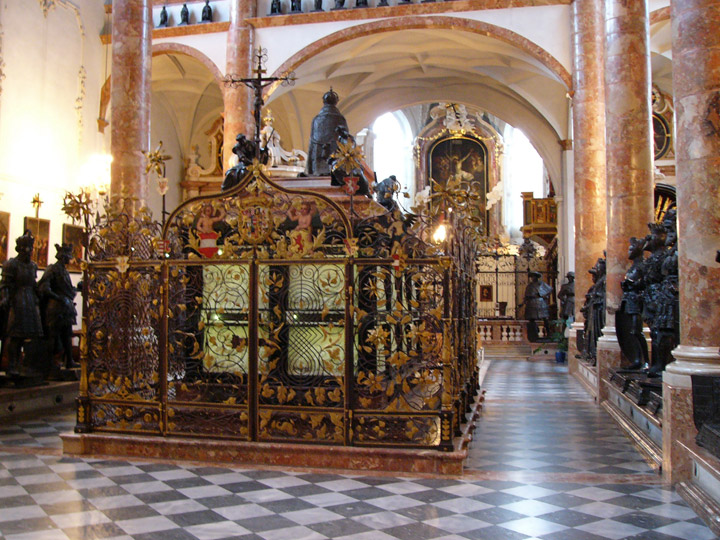 tomb of Maximilian I, Holy Roman emperor.
Other historical points of interest include the Hofkirche, a Franciscan church dating from the 16th century and containing the monumental tomb of Maximilian I, Holy Roman emperor.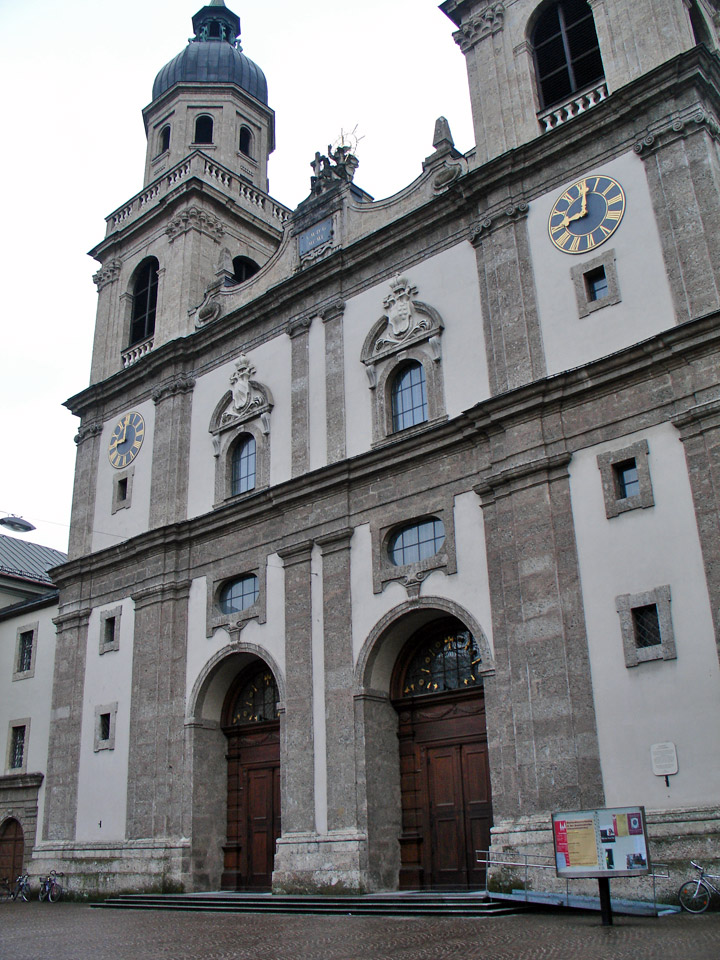 Jesuit church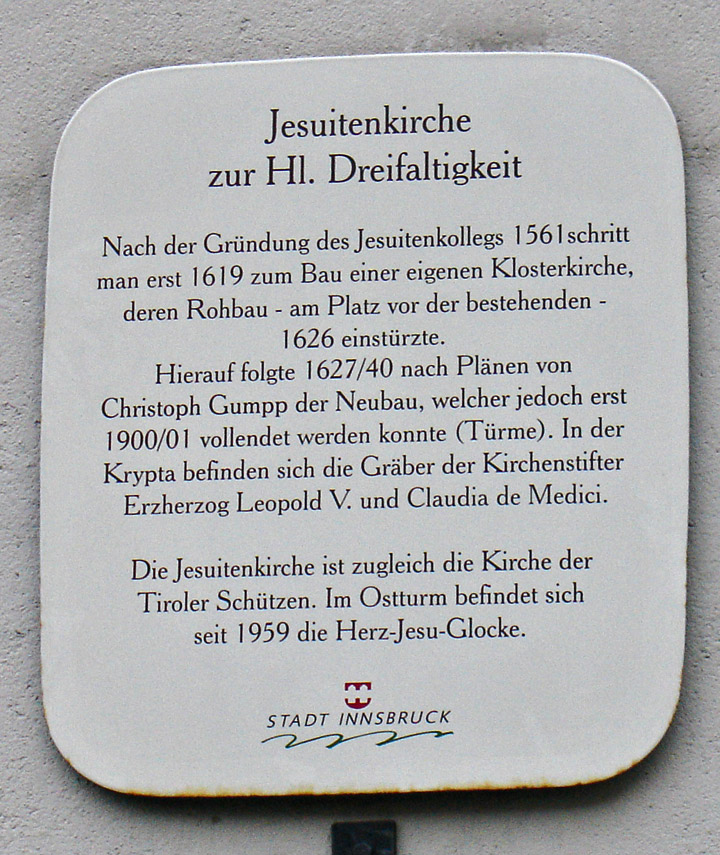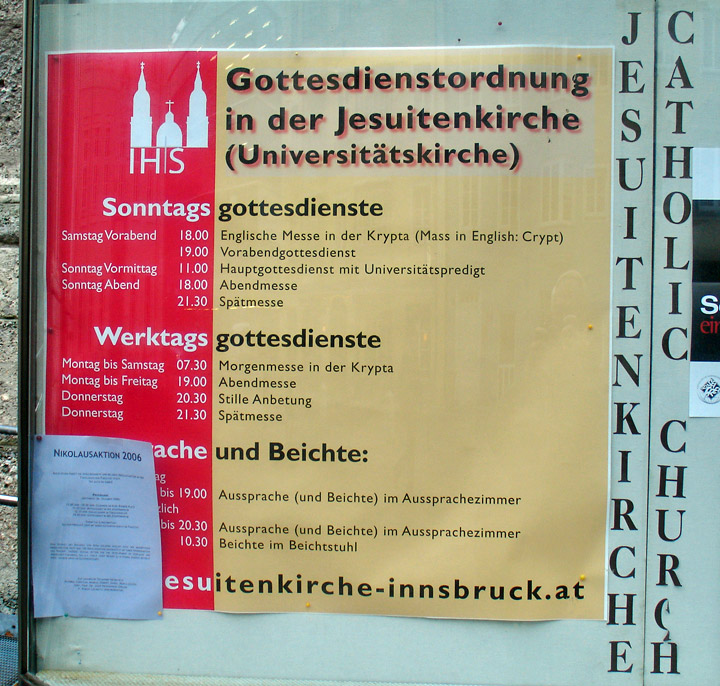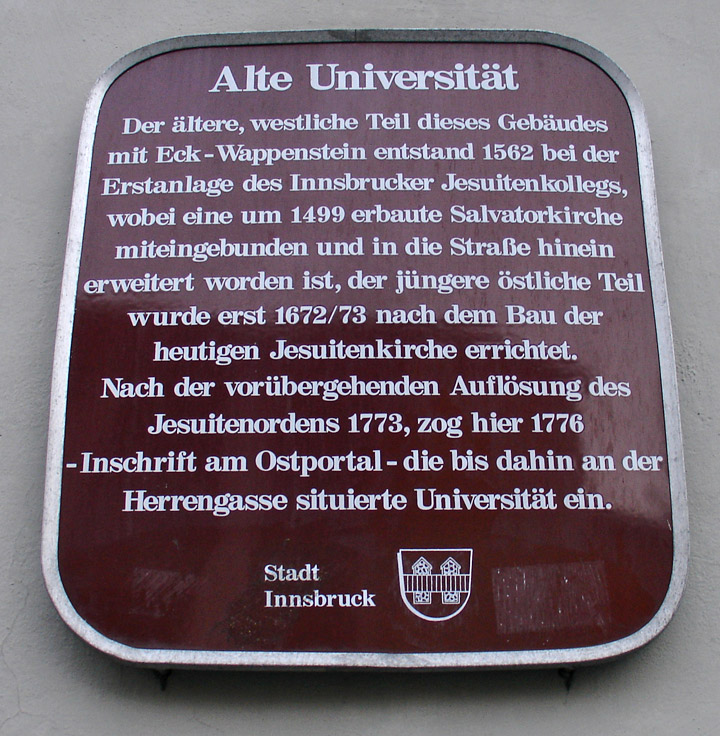 Jesuit Innsbruck University (1669)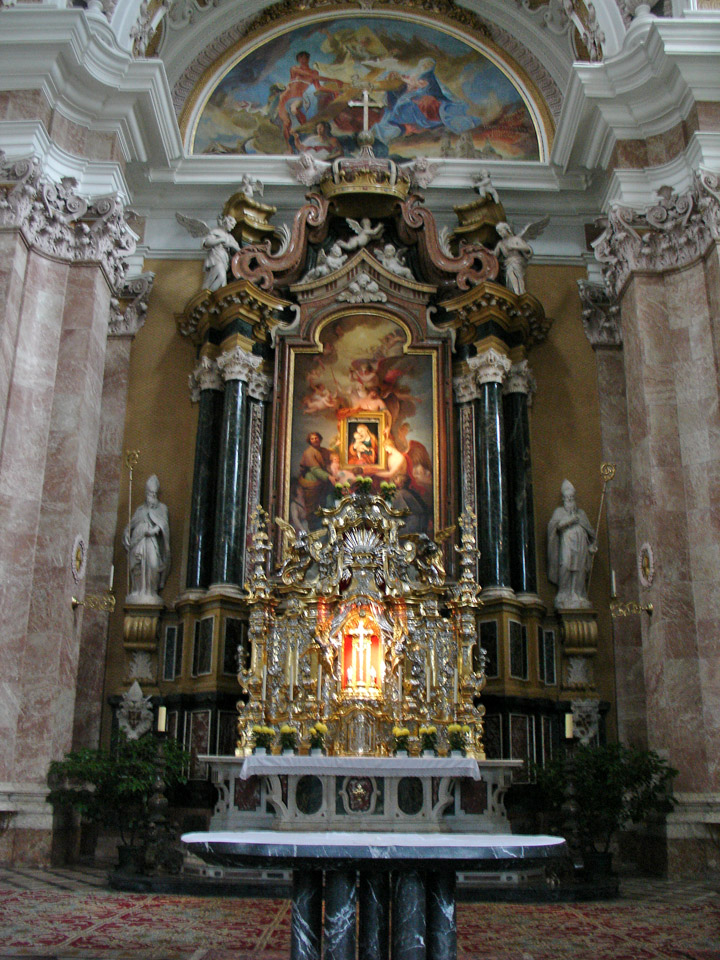 The main attraction of the St. Jakob's cathedral is the high-altar painting of Maria Hilf (Mary of Succor) by Lucas Cranach the Elder.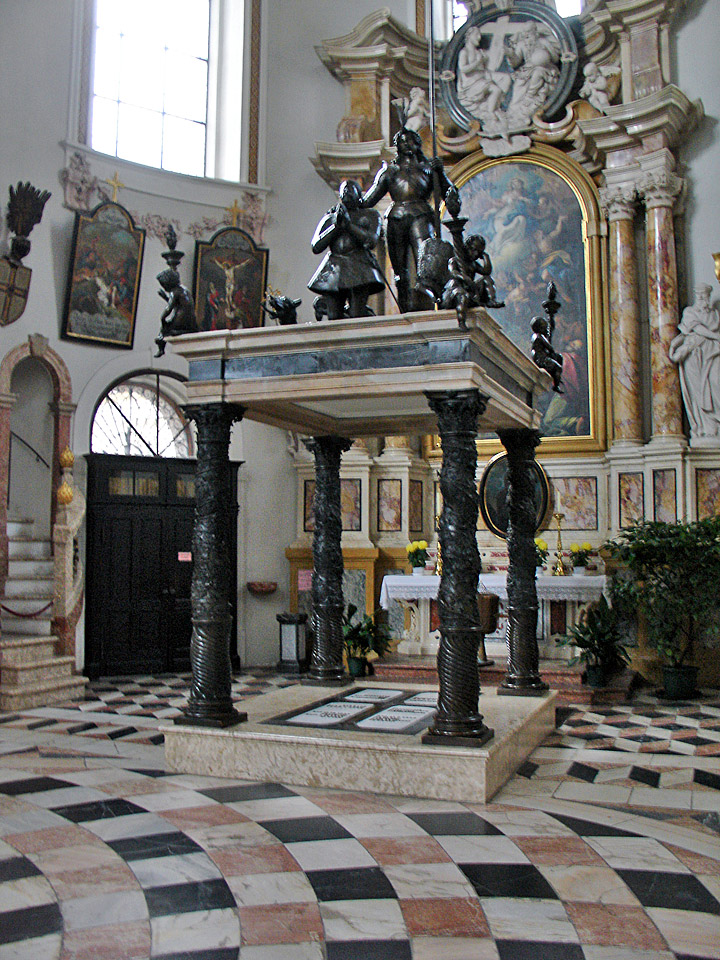 1620 monument honoring Archduke Maximilian III, who died in 1618, in the cathedral
More Photos of St. Jakob's Cathedral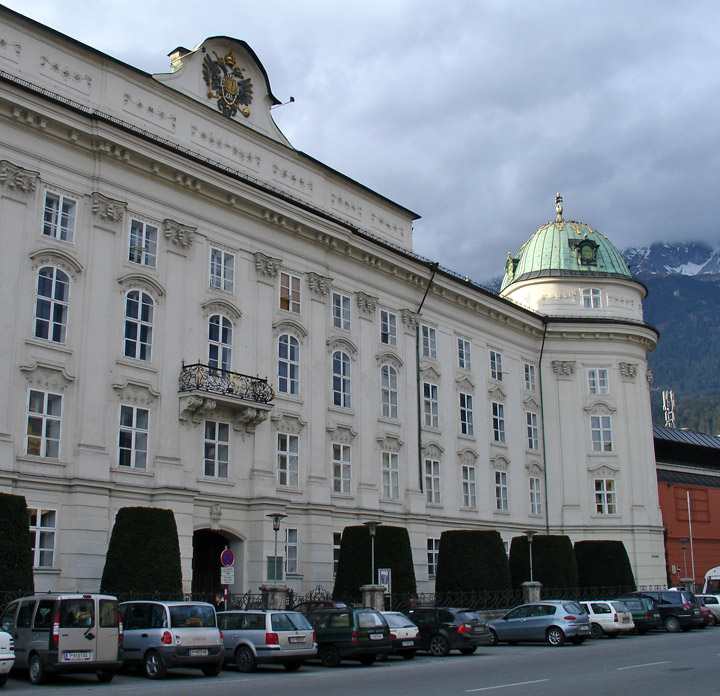 the former imperial palace, which dates from the 17th and 18th centuries.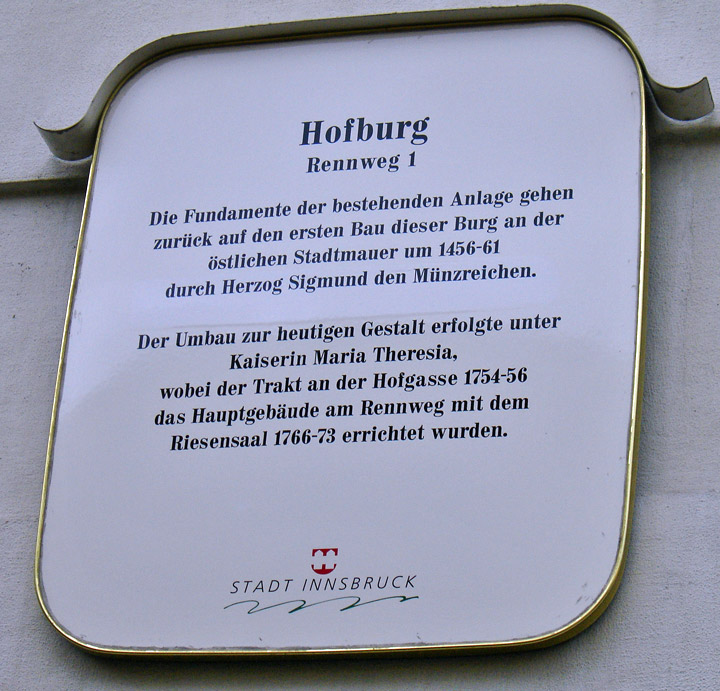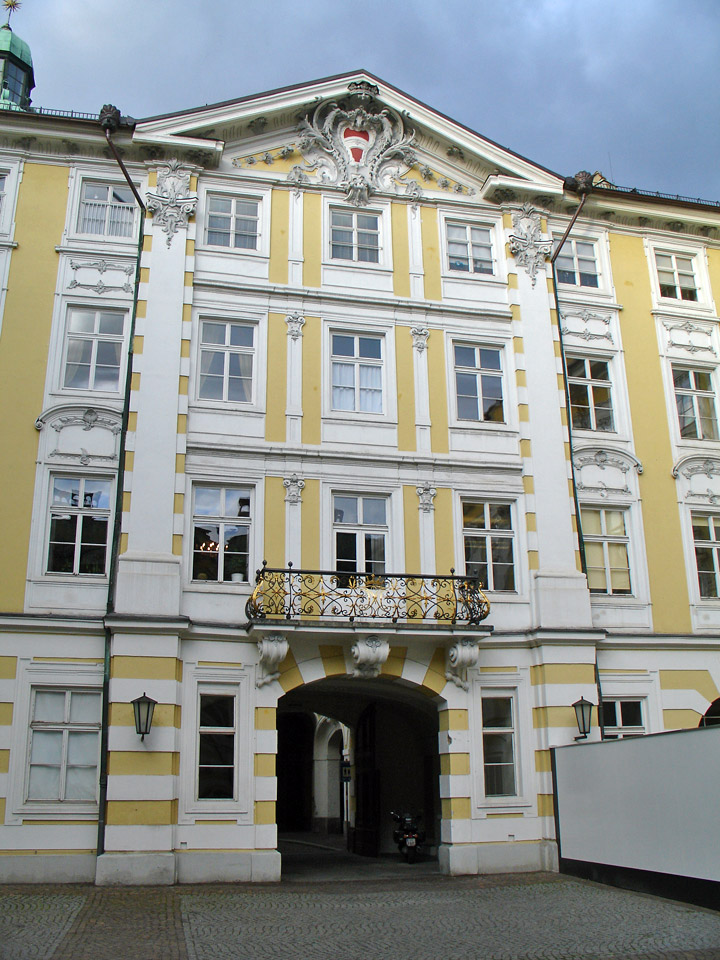 apartments of Maria Theresia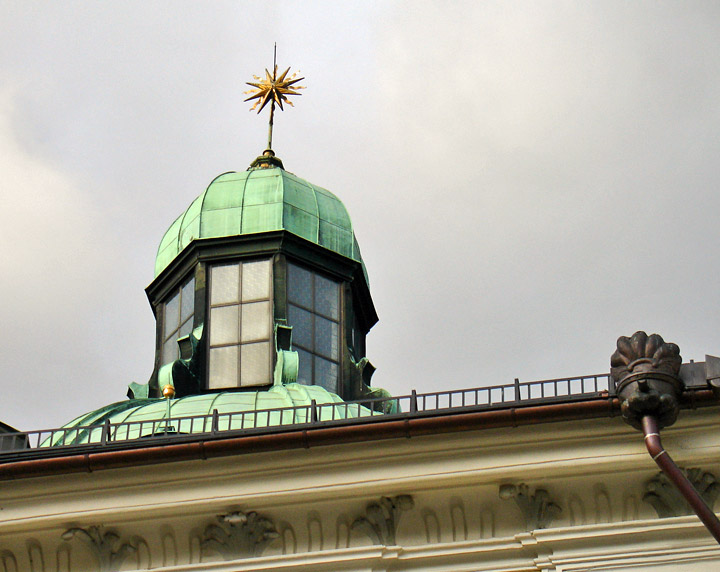 The name of the city comes from the combination of brücke (German for "bridge") and the name of the local river. Population (1991) 118,112.

Text from Microsoft Encarta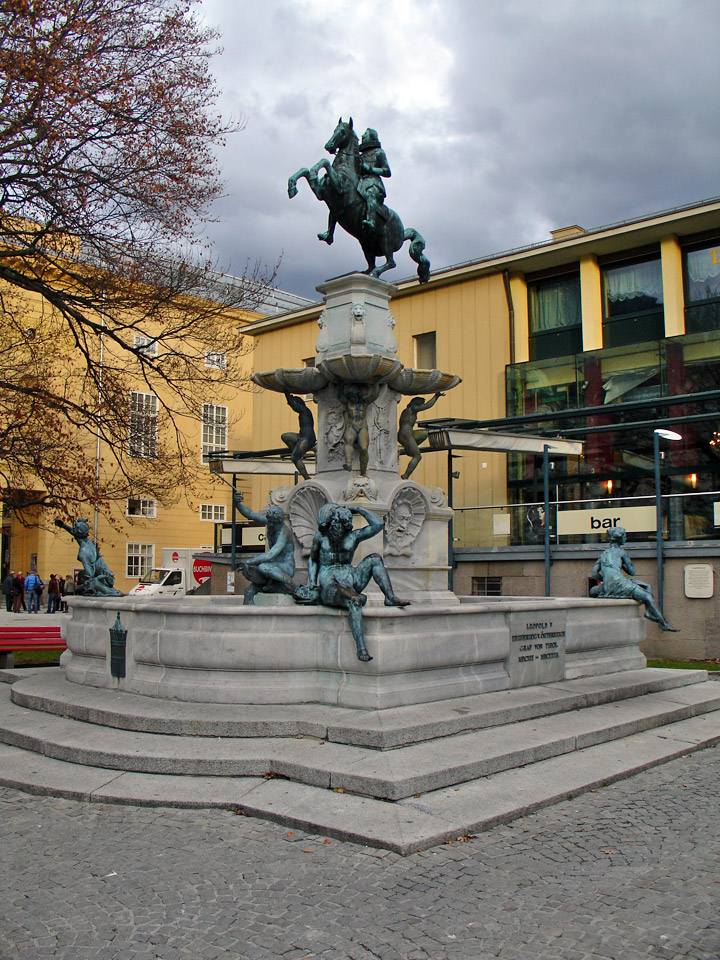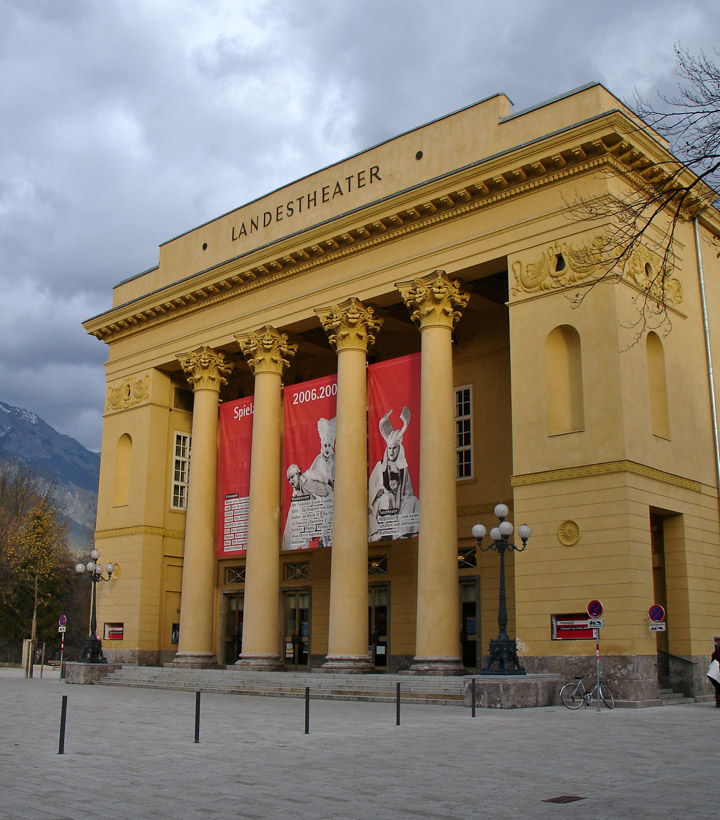 Tyrolean Provincial Theatre
---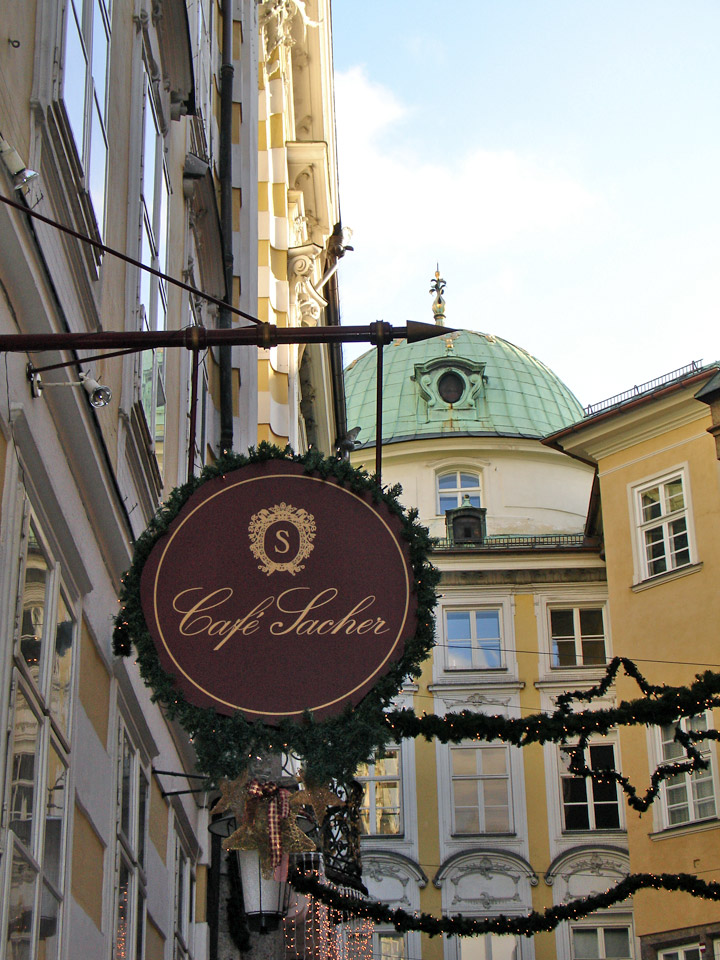 Cafe Sacher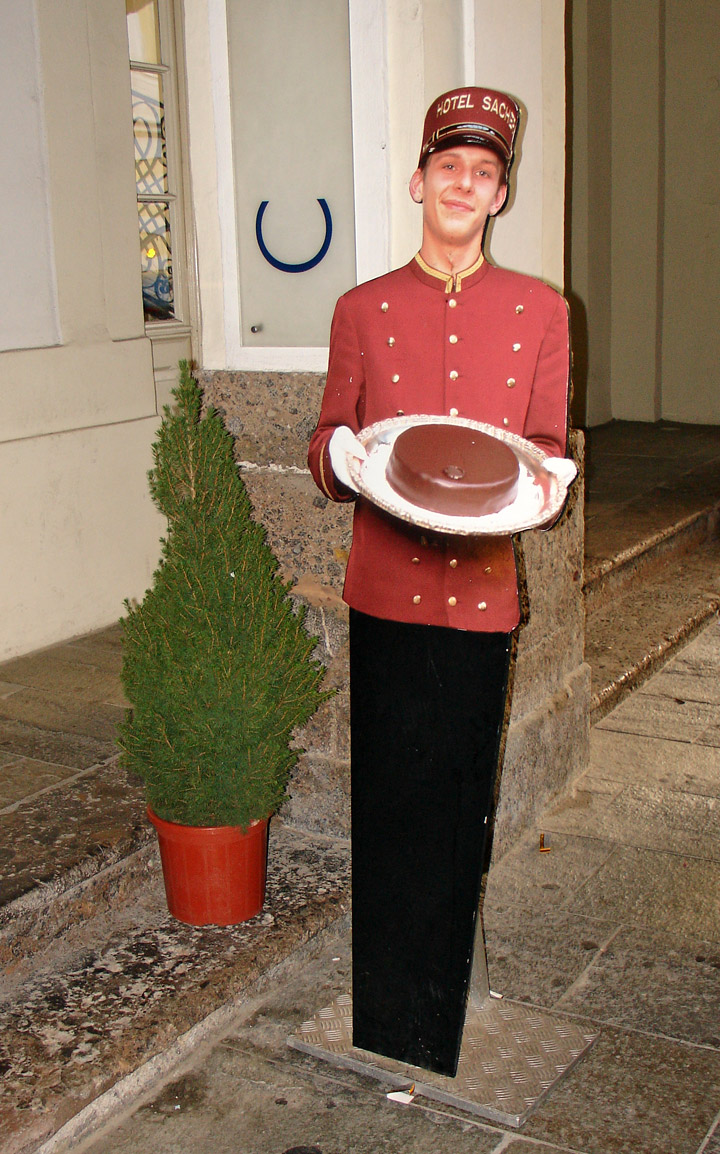 the famous Sacher cake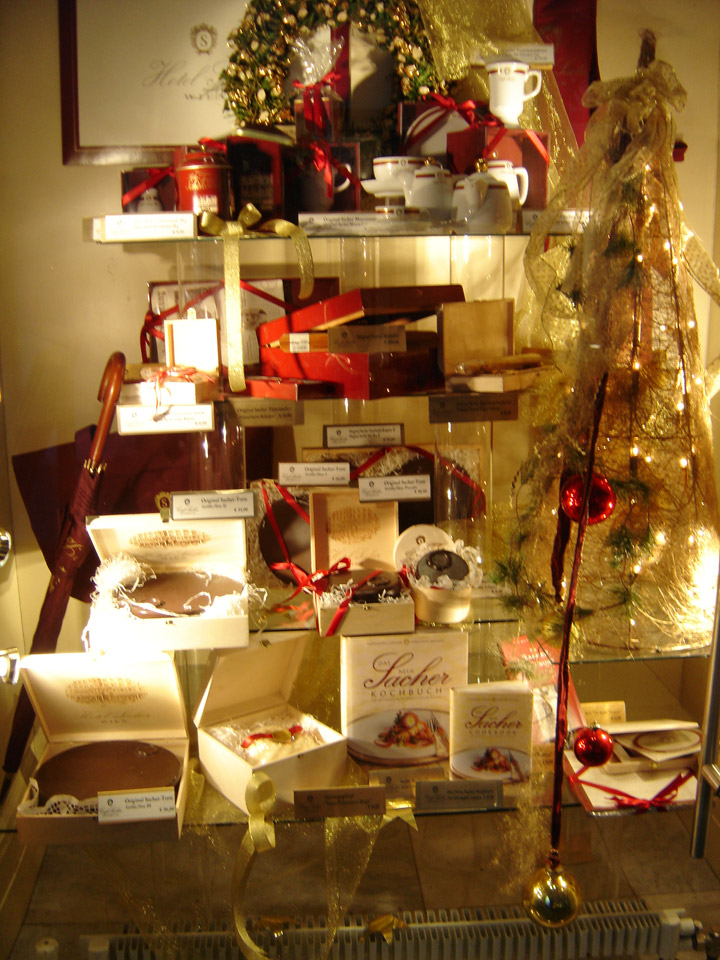 other gift items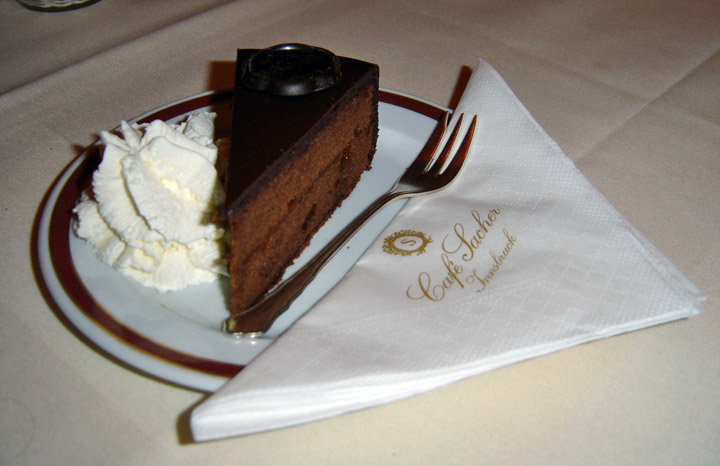 Sacher Torte
---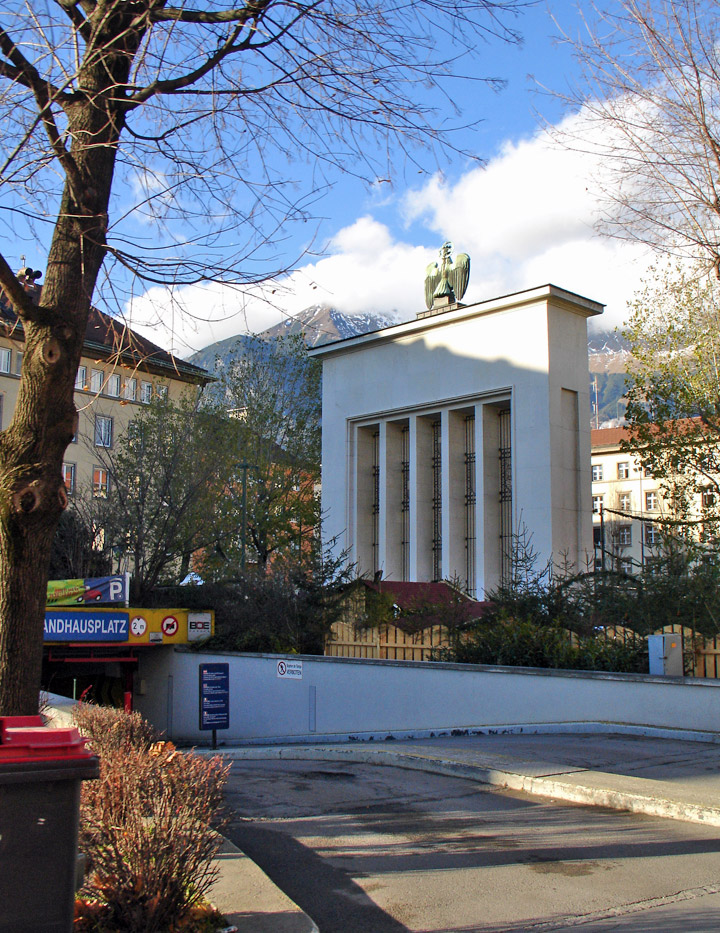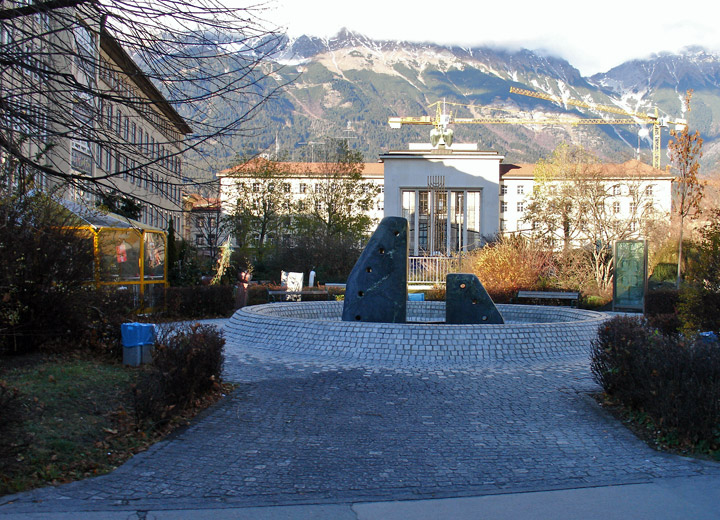 ---
---