Gori, Georgia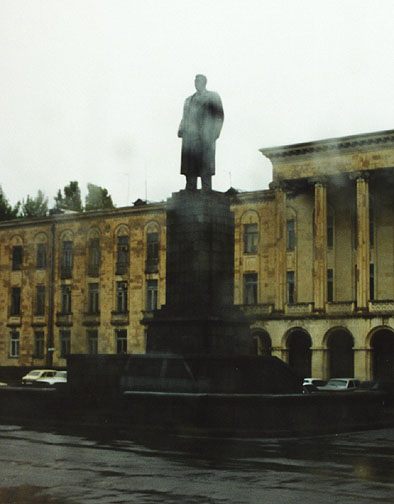 standing in the rain is the last remaining stature of Stalin
located in front of the town hall in Gori, the place of his birth
Stalin, Joseph (1879-1953), general secretary of the Communist Party of the Union of Soviet Socialist Republics (USSR) from 1922 to 1953, the despotic ruler who more than any other individual molded the features that characterized the Soviet regime and shaped the direction of Europe after World War II ended in 1945.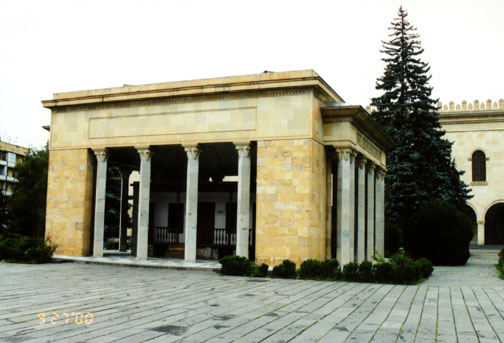 Greek temple structure encasing the birth house of Stalin
(erected in 1937)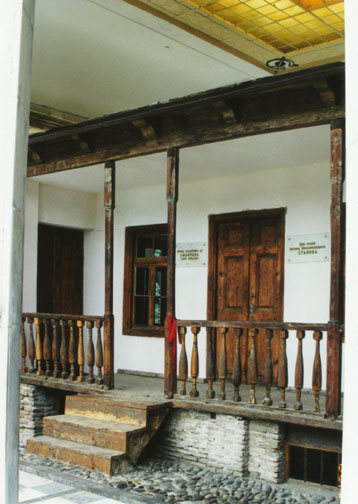 the two room house where he spent his first 15 years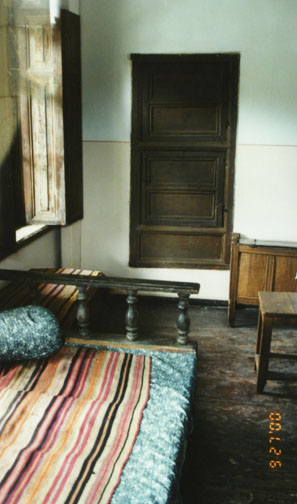 bed and furniture donated by Stalin's mother in 1937, the year of her death
Stalin was born Iosif Vissarionovich Dzhugashvili in the town of Gori, Georgia, which at the time was part of the vast Russian Empire. He was the third and only surviving child of a cobbler and a housecleaner. In 1888 Stalin began attending the Gori Church School, where he learned Russian and excelled at his studies, winning a scholarship to the Tbilisi Theological Seminary in the Georgian capital in 1894.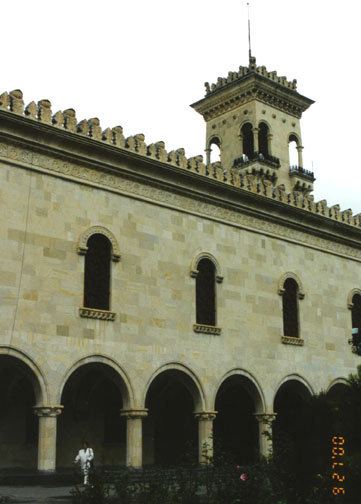 the Stalin Museum erected in 1957 to house photos,
his death mask and mementoes of his career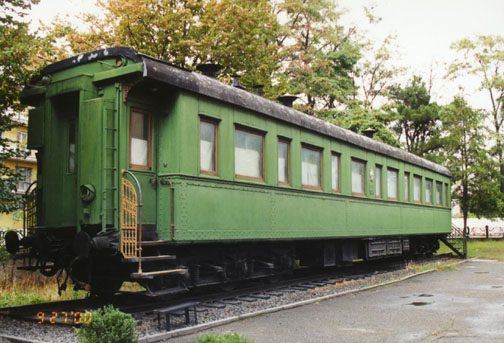 Stalin's rail car used for 12 years
including the trip to the Potsdam Conference of 1945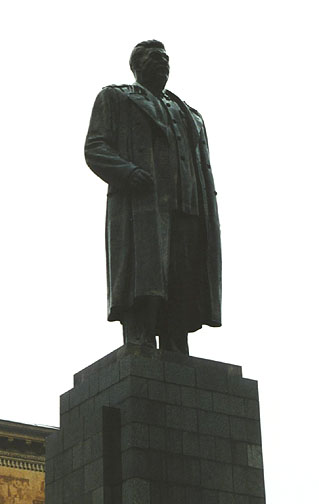 and now he stands alone

near Gori is Uplistsikhe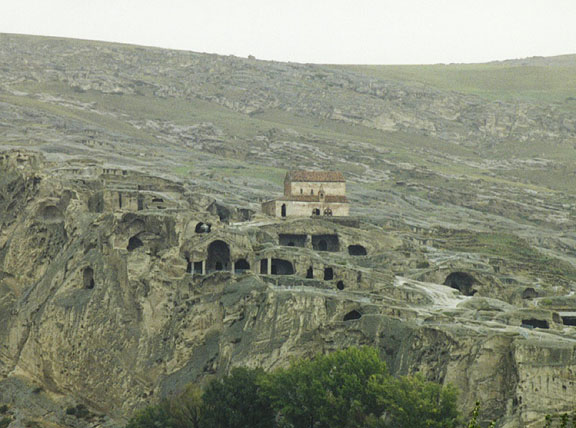 a cave town which is one of the oldest places
of settlement in the Caucasus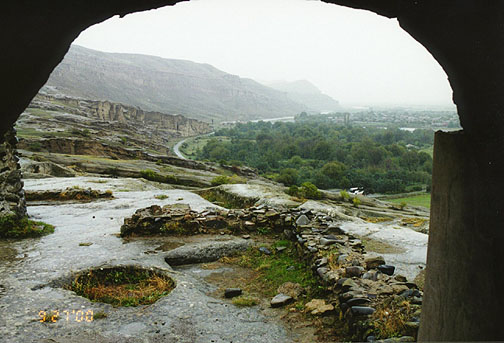 on a bank over the Tana river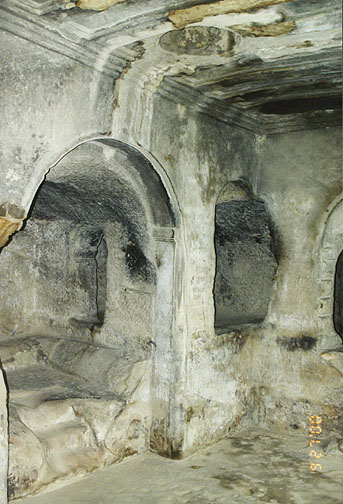 Tamaris Darbazi
a complex cut into the rock
(6th to 1st century B.C.)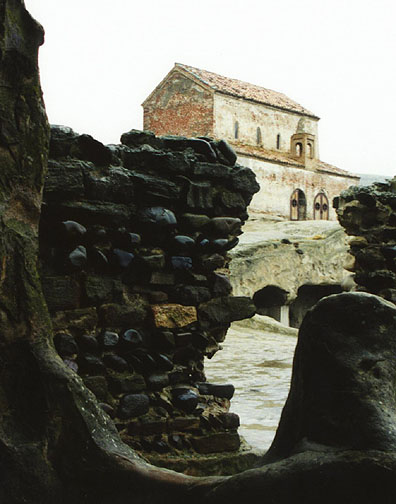 Uplistulis Eklesia (Prince's Church)
built in 9th century on the site of a pagan temple